The Nordstrom Anniversary Sale is upon us! This year I committed and signed up for a card to take part in the early access sale. I snapped up my favorites at midnight (I was out late with friends so it wasn't hard) and wanted to take this sale a step further by challenging myself to create a whole outfit for under $200.

So, disclaimer, this outfit rings in at $208, but that doesn't make for such a great blog post title (hah!) Also, I'm not counting my accessories. But, it's close enough.
So – this outfit is the perfect outfit to transition summer into fall. The denim mini skirt paired with a tee is so very summer, but pop on those high knee boots and the ruffle sleeved cardigan and you've got a chilly weather outfit in a flash. It's comfy and chic and I never wanted to take this sweater off.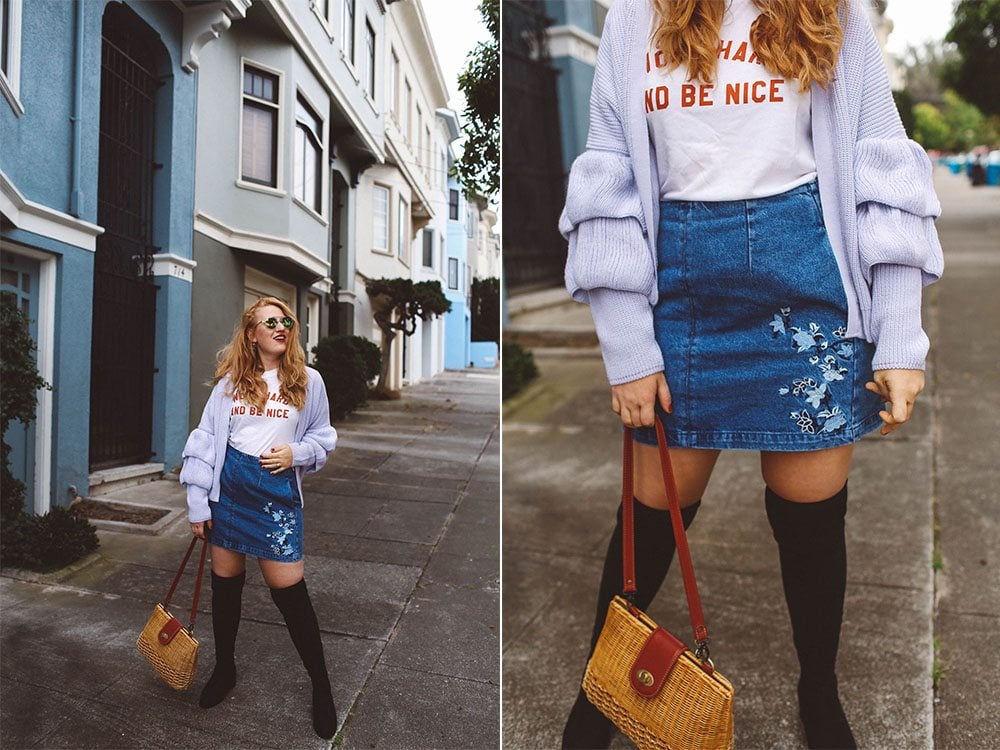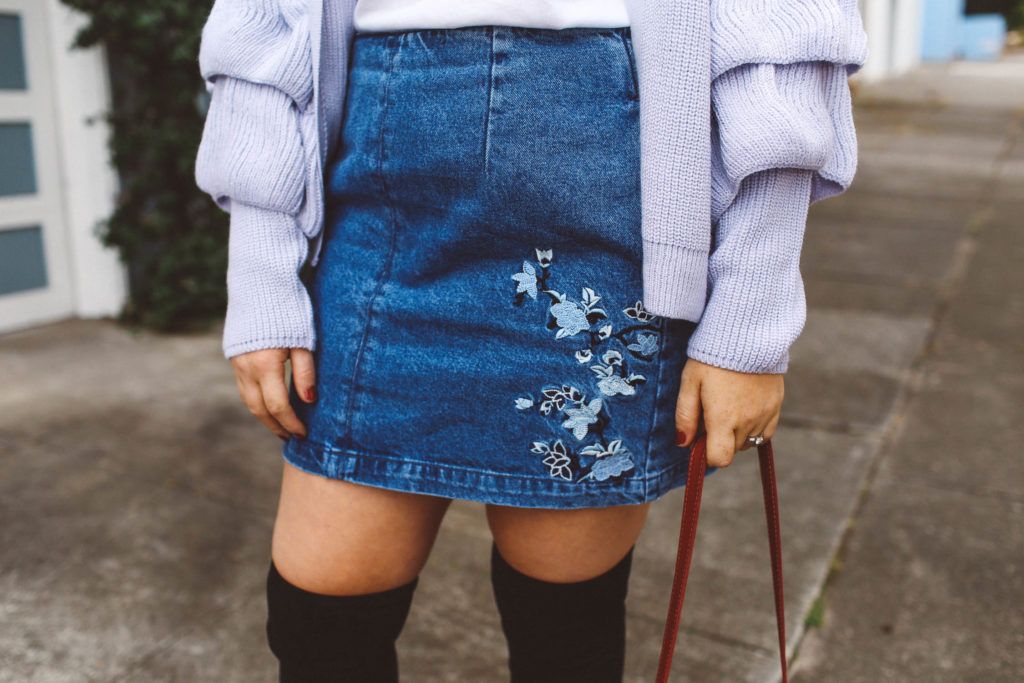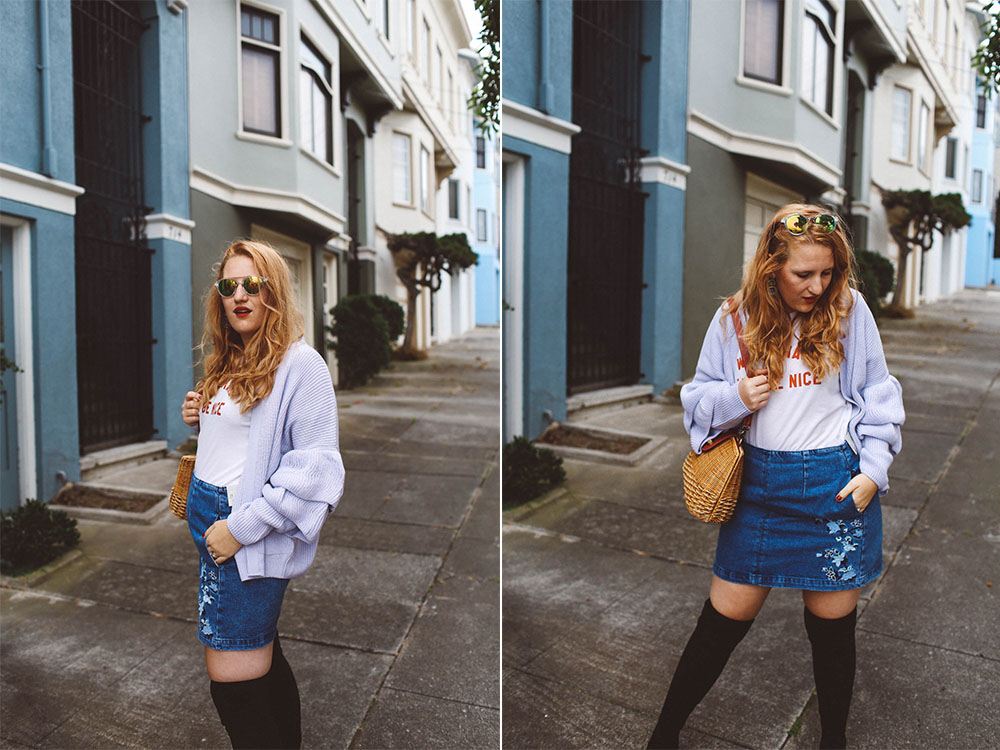 If you read THIS blog post, you know that, as a curvy gal, I haven't had the best experiences with mini skirts, but I like this one a lot. It doesn't ride up too much and the flower pattern makes it unique. These boots are probably my favorite thing since I discovered buffalo cheese on pizza… yeah, not fashion related but it made my year.
Watch my official Nordstrom Anniversary Sale 2017 Haul video below or shop ALL the pieces I bought below: