As someone who hates nothing more than blisters and sore feet, I am in constant pursuit of comfortable travel shoes. While going through trip details, it is one of the first things I consider.
Where am I going? How cold will it be? Will there be much walking? And by extension, what are the absolute best travel shoes I can bring on this trip?
There's a lot to consider here. Beyond just needing something comfortable, you want to pick shoes that are lightweight so that they don't take up too much space or weight in your luggage.
One of the best travel tips I've ever received is to pack shoes with double usage to get the most out of the shoe weight in my bag (and not add anything more to my ever growing packing lists).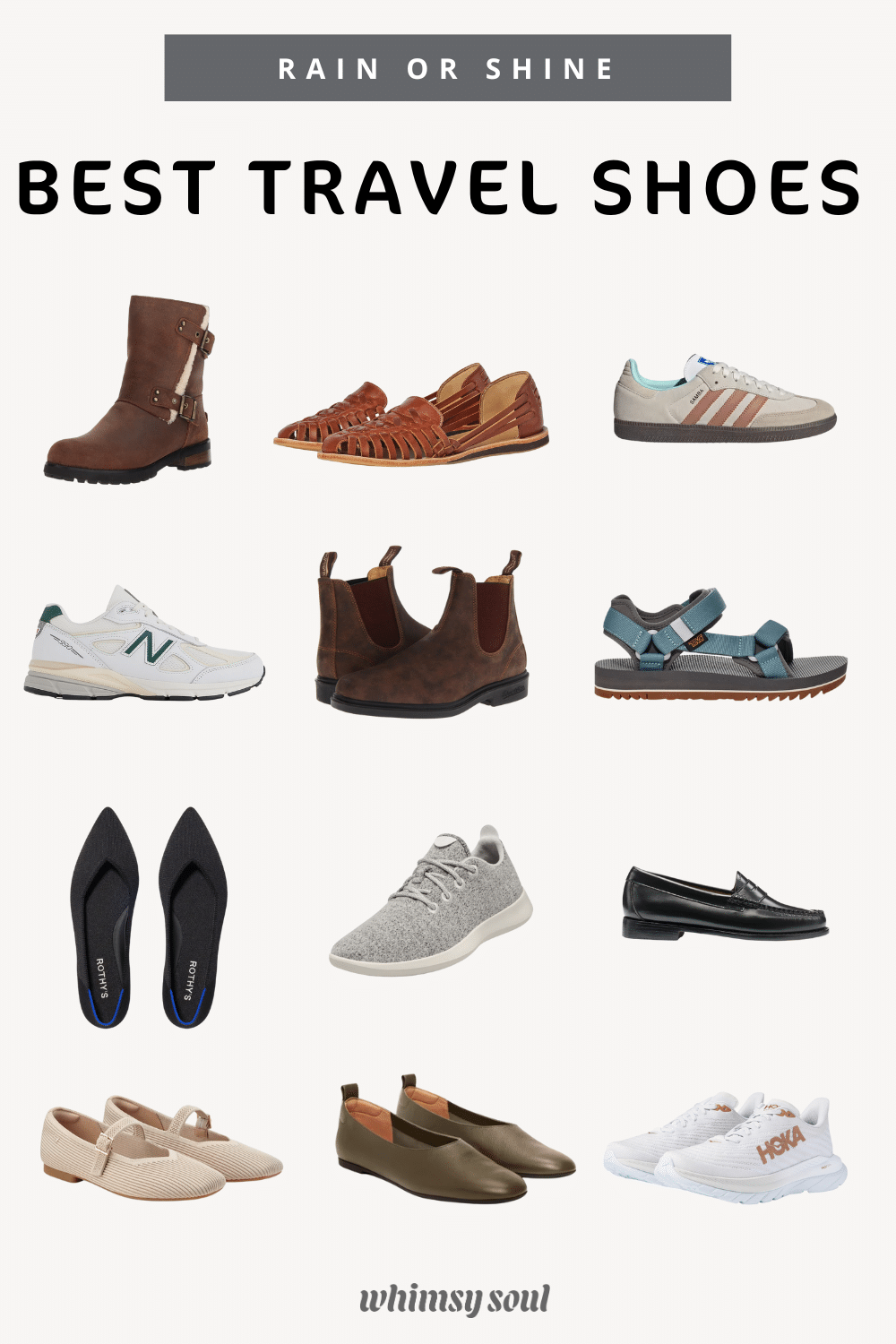 I am always in favor of packing at least one sneaker and one dressier option. Although, if you pick the right sneaker, you don't always have to bring a dressy shoe. It all depends on where you're headed!
21 Best Travel Shoes For All Weather, Terrains & Activities
No matter the trip, I've got you covered. Here are some of the best shoes for traveling from stylish boots to slip on flats! 

When prepping for any trip, shoes are among the most important items on your packing list. Especially if it's a walking heavy trip. You're going to want to pack strategically for the absolute most versatile travel footwear possible.

Whether you go with a classic sandal to keep your feet dry and cool, or a more intense boot to stand up to the harsh weather of a snowstorm, this list has you covered for maximum comfort.

Just always, always remember to pack a backup pair of sneakers or flip flops in case things don't go as planned. The only thing worse than sore feet is sore feet and a blister. Have a good time and keep those feet happy!