Traveling to Scotland? It's my favorite UK country, so you won't be disappointed. Scotland is a place where you'll see 8 rainbows in one day and the rolling green hills never stop. With Ireland and England next door, Scotland is seriously overlooked. On our Ireland & UK road trip, it's the one country I can't wait to return to. The landscape is utterly unique to anything I've ever seen, the people are so friendly, the fresh seafood is to die for.. the best way to describe Scotland is MAGIC. This is my ultimate Scotland travel guide to help you plan your trip to Scotland with ease!
My Ultimate Scotland Travel Guide is below. Read on to find my suggested itinerary, the best hotels in Scotland, top things to do and everything you need for a magical trip!
*follow Whimsy Soul on Instagram for daily adventure inspiration. 


Suggested Itinerary
Loch Lomond
The Isles
Loch Ness
St. Andrews
Edinburgh
Fly into Glasgow if you can as Loch Lomond is just 30 minutes North of the city. Edinburgh is a short drive away, so you can also fly in there if needed, but this will add time to your journey.
Rent a car so you have the freedom to travel wherever you want. The roads are easy to drive on and it doesn't take too long to adjust to the other side.
Download the Harry Potter audiobooks to play on your road trip. It makes is a 100% more fun, trust me.
---
Loch Lomond
---

Loch Lomond and The Trossachs National Park is a beautiful oasis of Scotish charm. Made famous by the song Loch Lomond, it attracts international visitors, but you wouldn't know it. Nestled between Ben Lomond and other stunning hills, this lake is peaceful and serene. You can enjoy walking around it, boating on it, or even take a seaplane trip. I suggest starting here because it's a great way to jump into nature and start your vacation off to a relaxing start.
Loch Lomond Hotel
Book 2-3 nights at the Cameron House on Loch Lomond. This was my FAVORITE hotel of our entire 3-week honeymoon and I frequently think back on our time here and wish I could go back. This hotel looks like a castle, the interiors are beautifully decorated and they have the best free breakfast, ever. You NEED to spend a few nights here. Book here so you can earn free nights.
Happy Hour
Grab drinks at the Great Scots Bar. Make sure to grab a seat on the porch that overlooks the lake. They have fire pits, heat lamps, and blankets to stay warm on chilly days.
Dinner
Eat at the Boat House and try the seafood pizza for something new.
Things To Do
You can read my blog post dedicated to Cameron House here to learn more about this special place!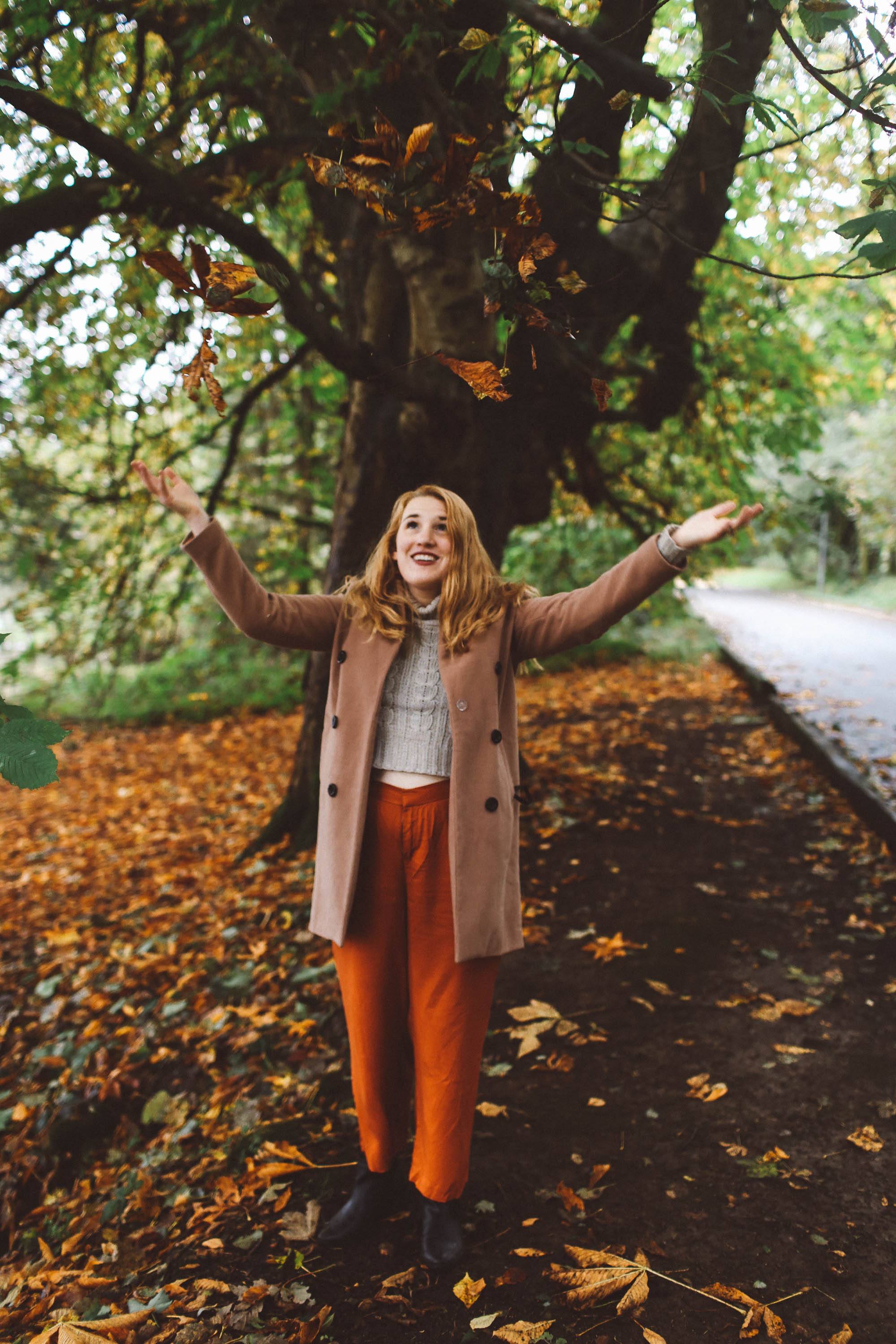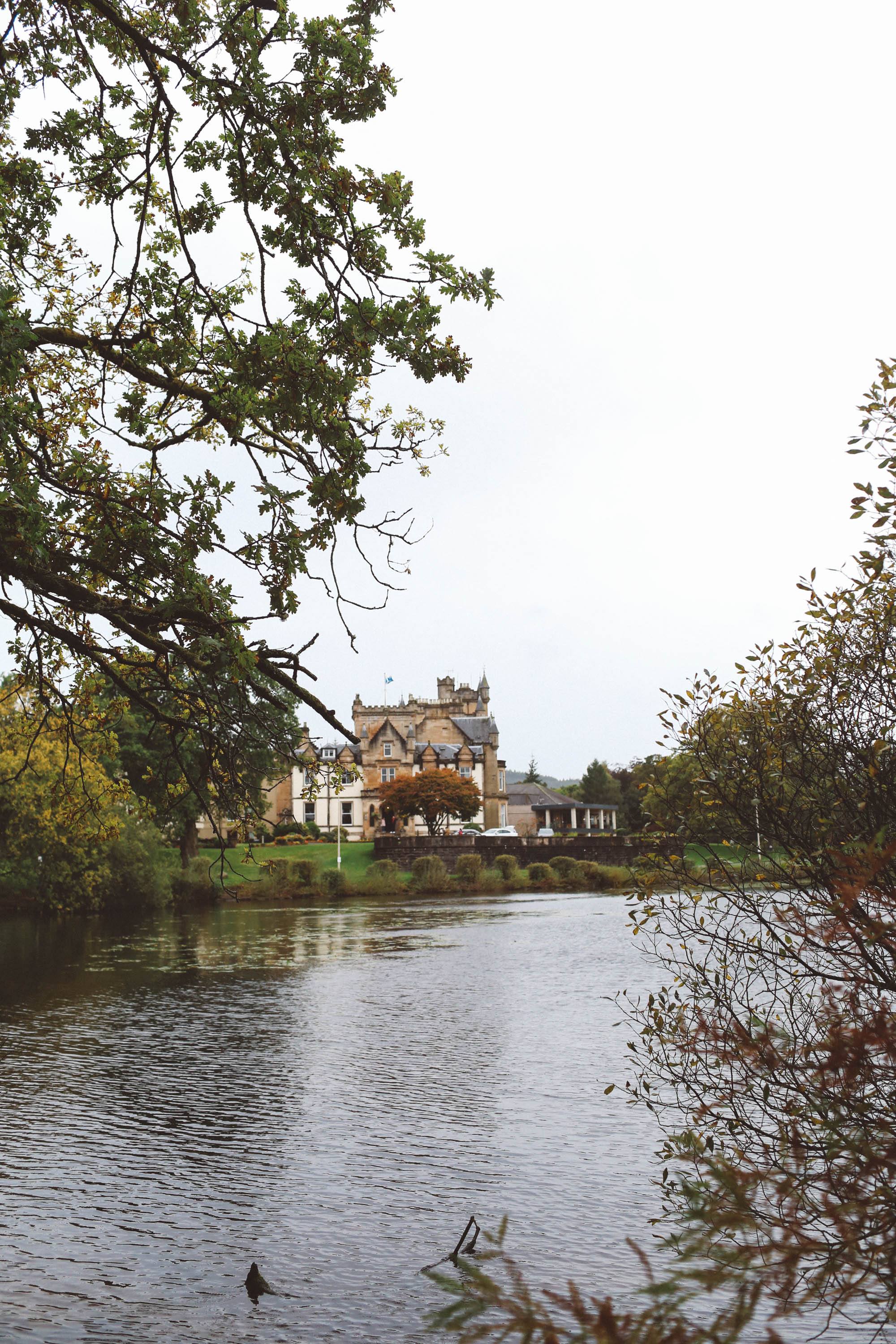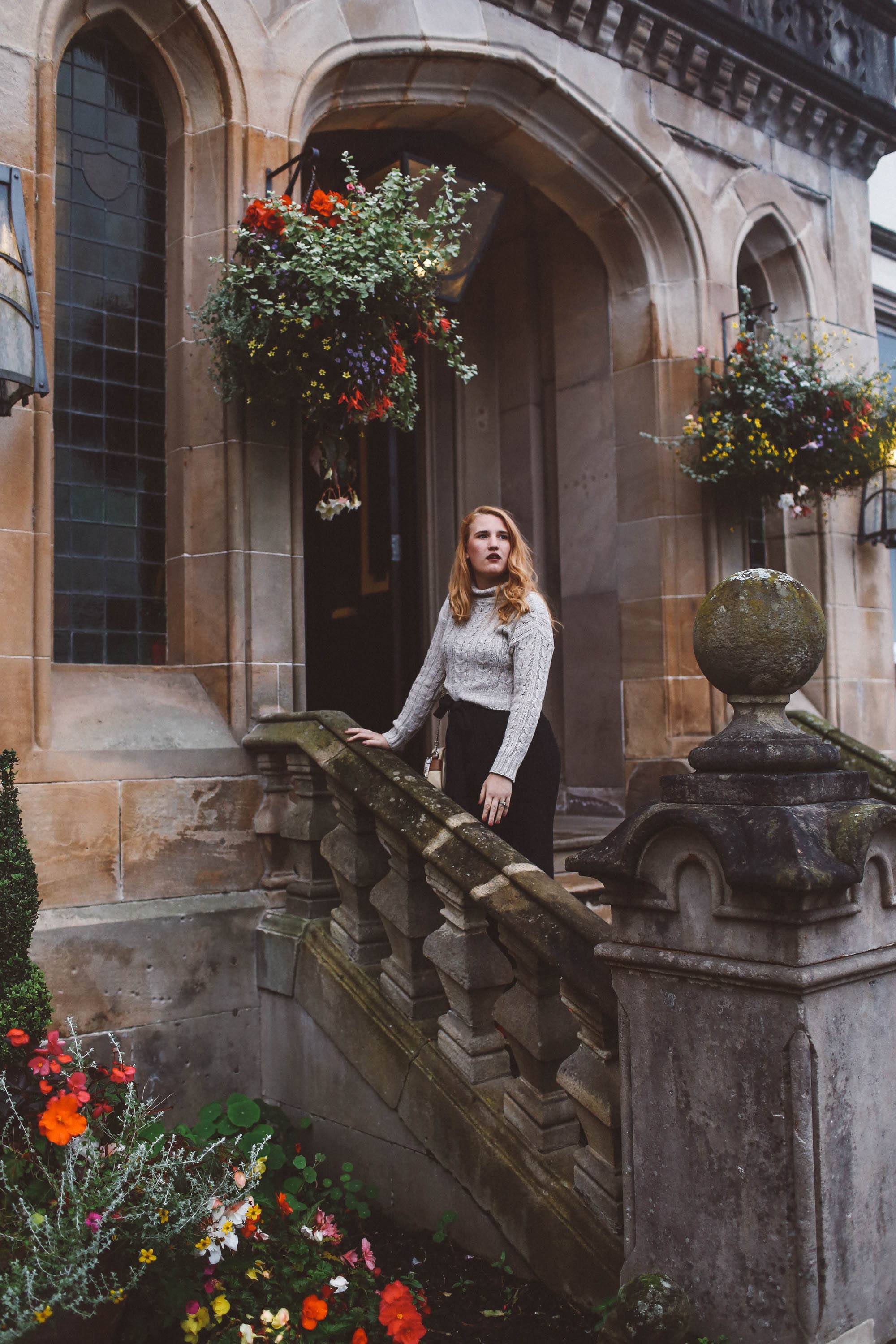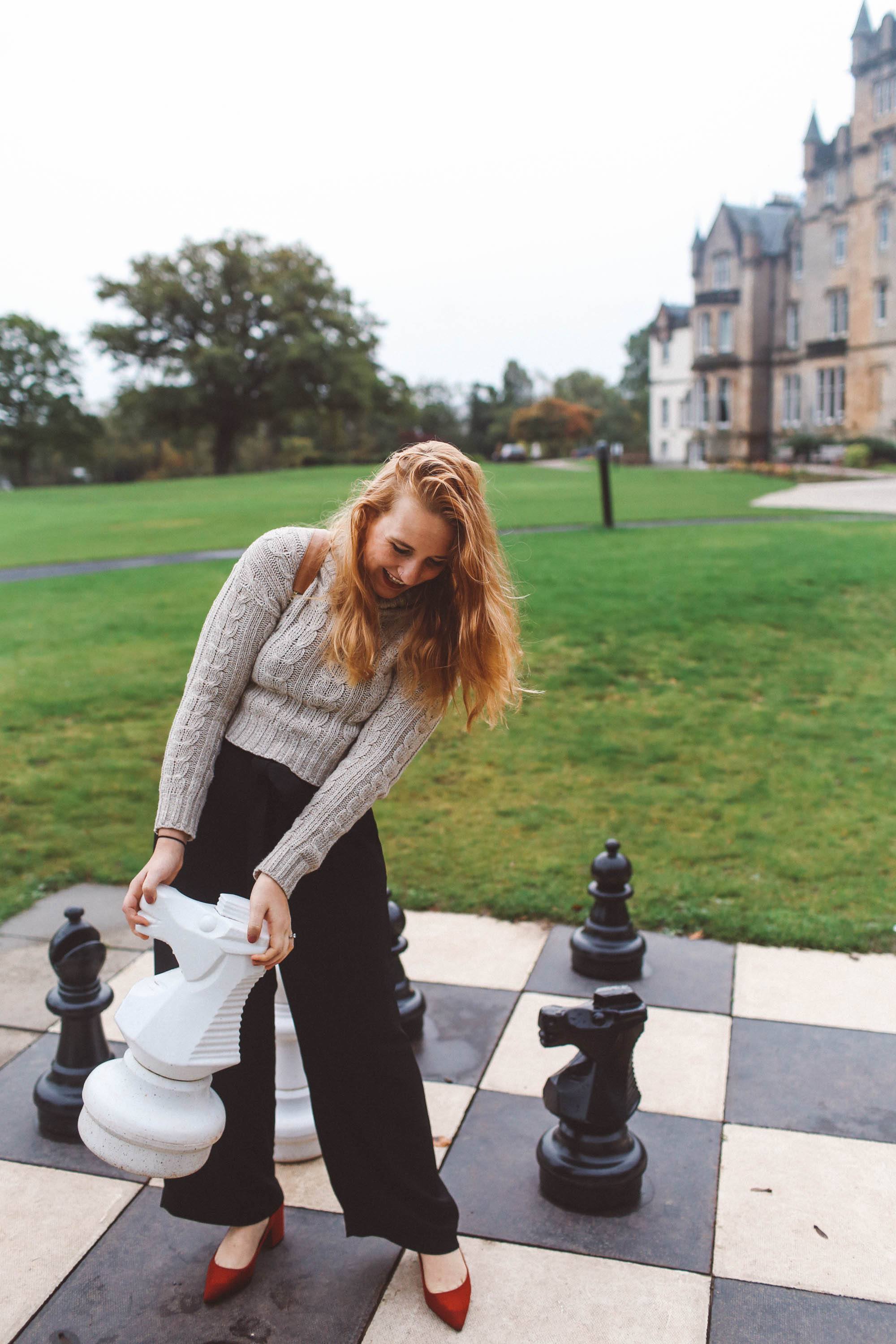 ---
The Isle of Islay
---

This is the whisky isle. Well, the famous one at least. There are distilleries all over Scotland, but The Isle of Islay is home to brands like Lagavulin. If whisky and distillery tours are your jam, make sure to visit this Isle! It's a bit of a challenge to get there, so make sure you stay at least 2 nights to make it worth your time.
Transporation
Catch THIS ferry to the Isle. The trip will take about 2 hours and make sure to reserve in advance so you can grab a spot for your car.
Hotel
Stay at the Islay House in Port Ellen so you are near distilleries, the ferry and more food options.
Best Distilleries To Visit
---
The Isle of Skye
---

The Isle of Skye was my favorite part of Scotland. The drive from the Low Lands to the Highlands will take your breath away. The seafood here is the best in the world. Make sure to stay at least 2 nights in the Isle of Skye to make enough time to relax and see everything.
Hotel
Stay at the Sligachan outside of Portree so you can wake up in nature.
Eat
At the Sea Breezes for the best seafood dinner of your life. Make sure to call for reservations – they usually book up fast each night.
Top Things To Do
Want more Isle of Skye ideas? Read my whole blog post dedicated to the Isle here.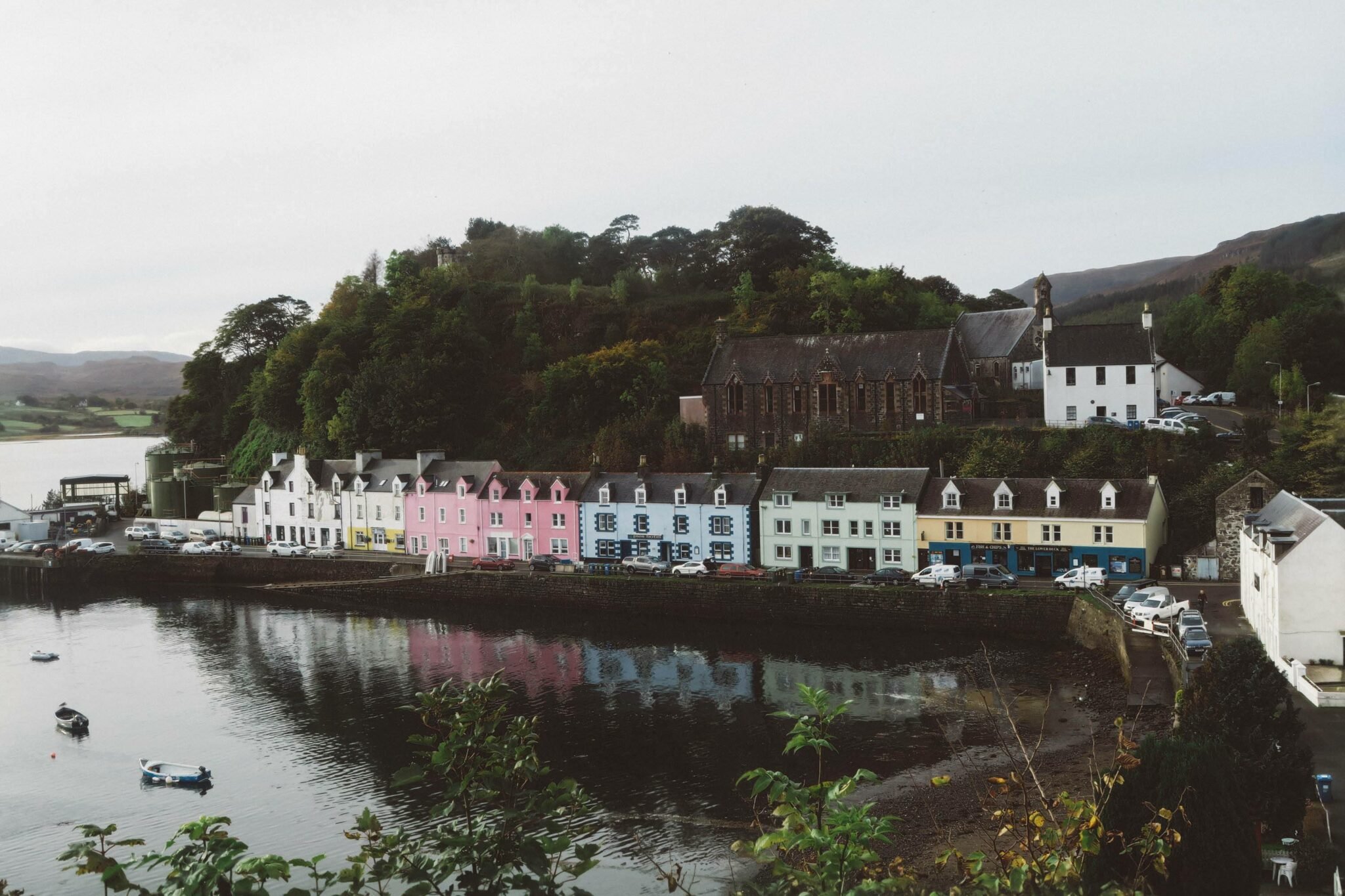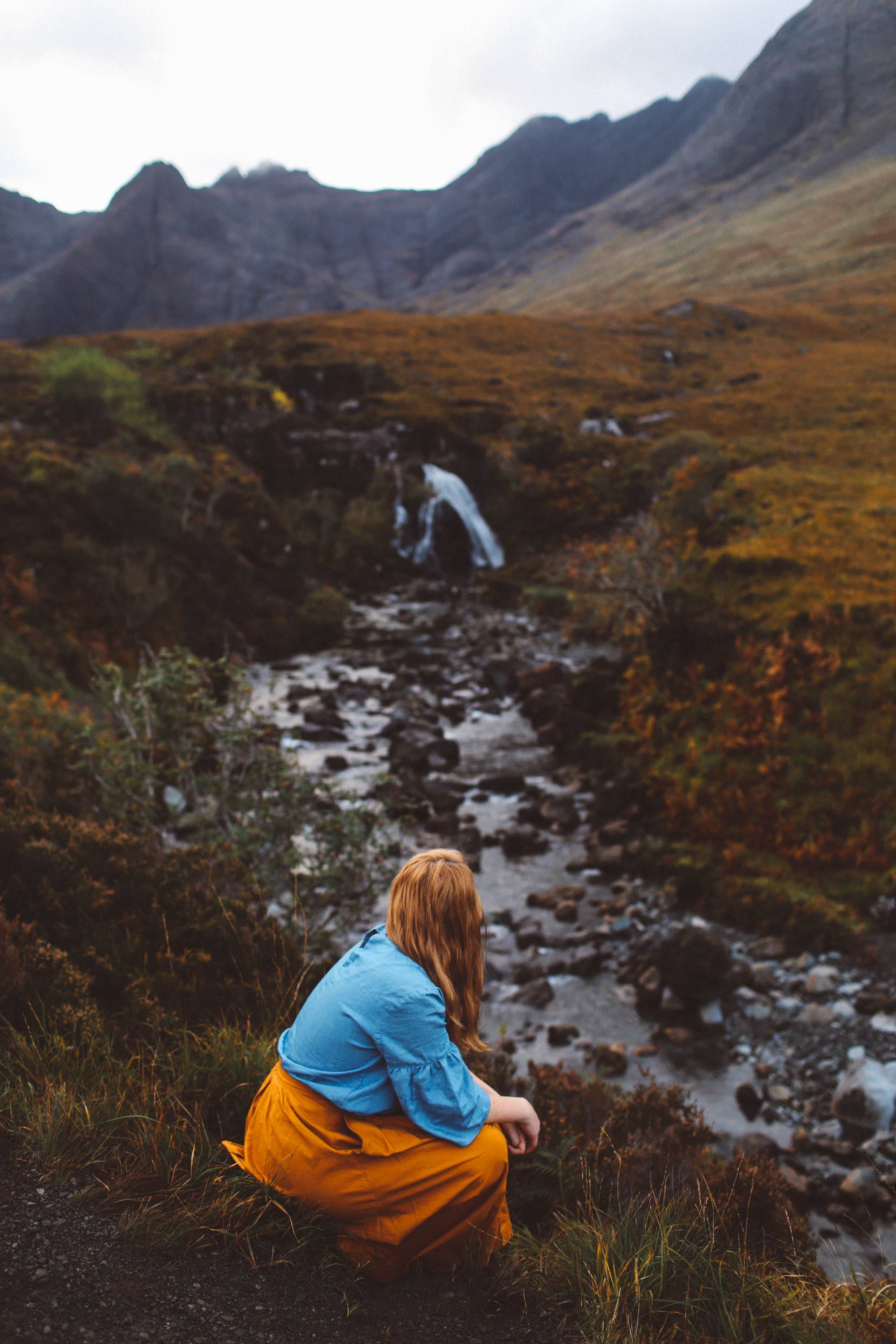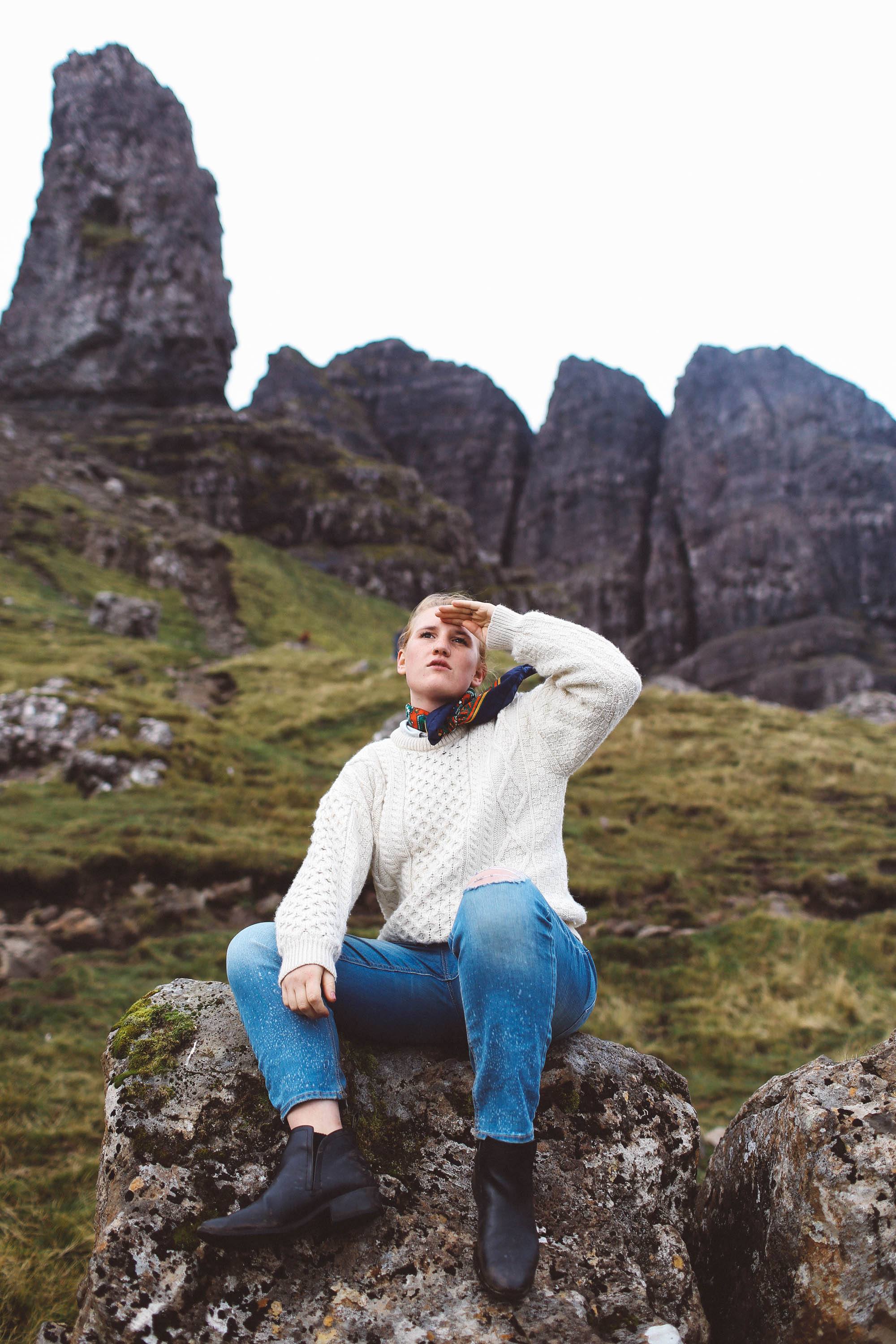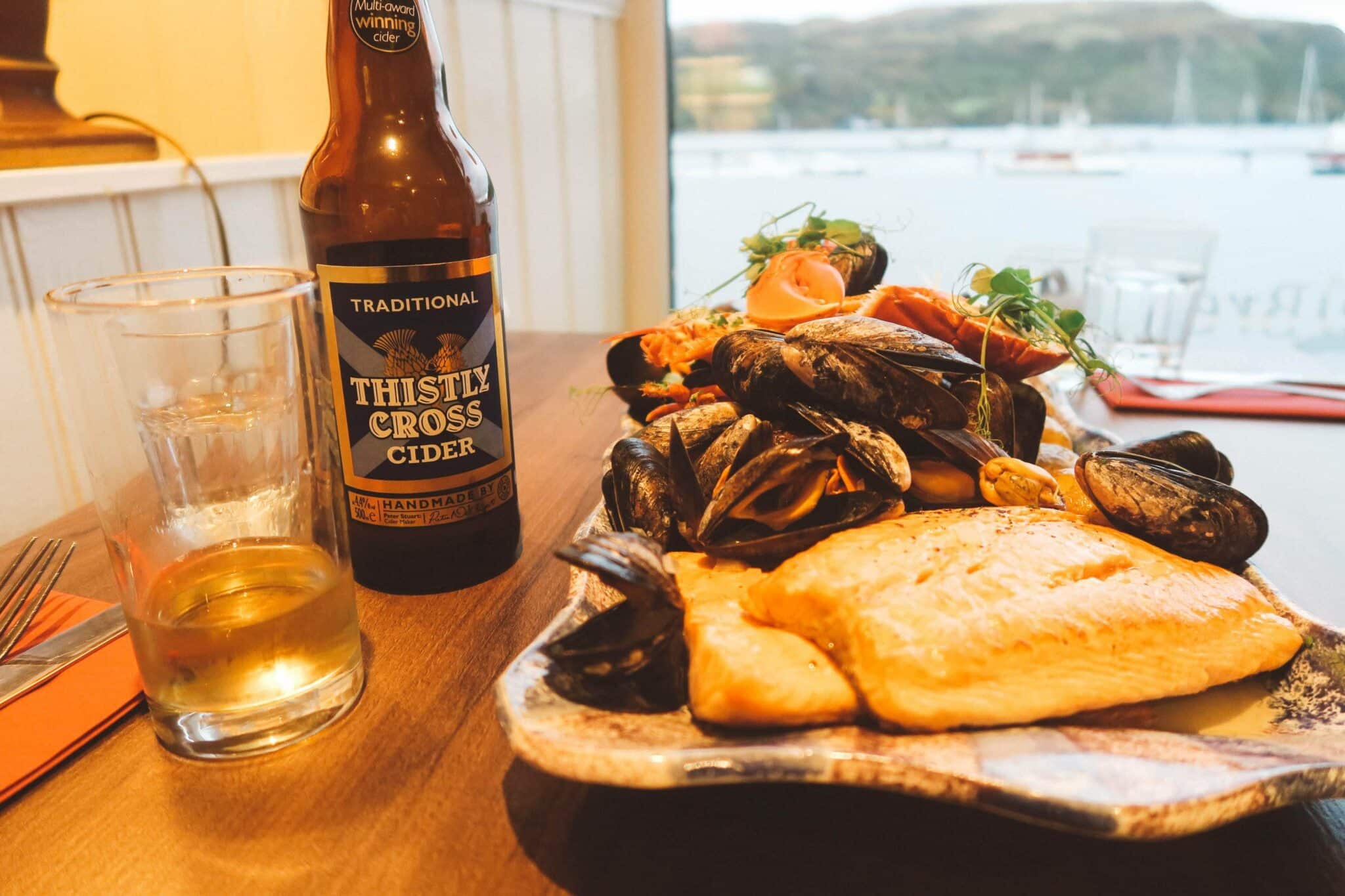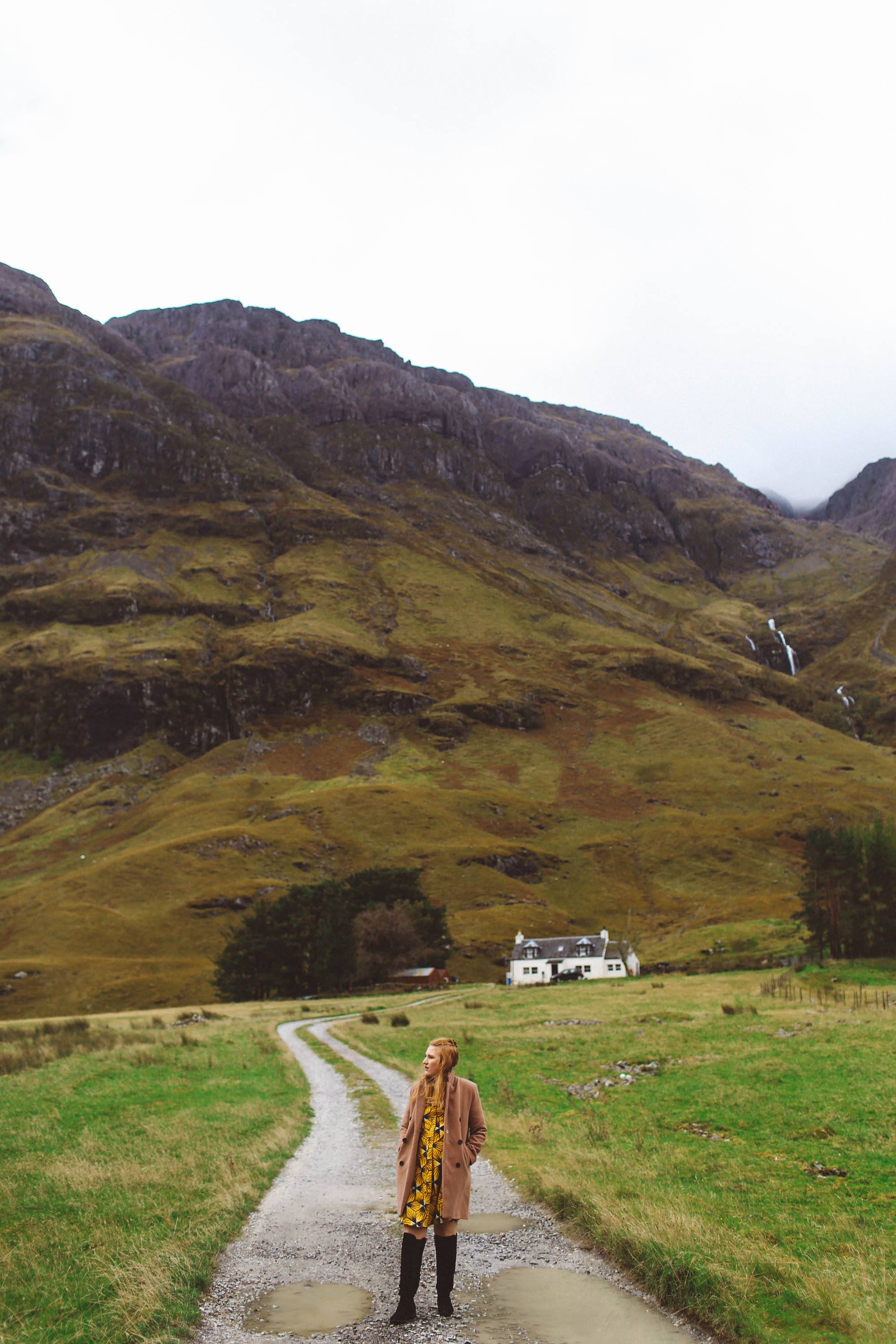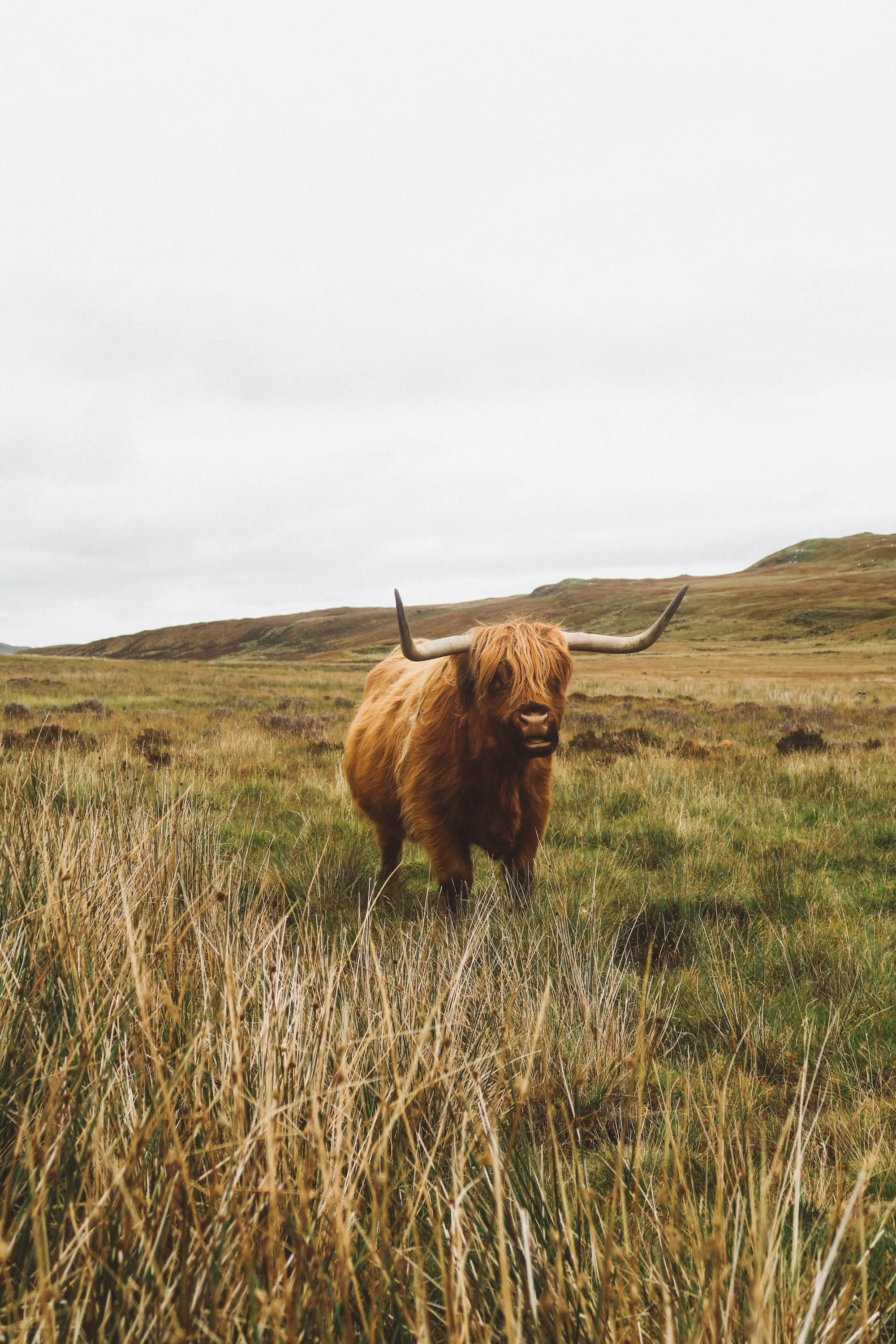 ---
Loch Ness
---

On your way down from the Isle of Skye, make sure to spend 1-2 nights along Loch Ness so you can go hunting for Nessie. Yes, I'm serious. There are a lot of fun to visit places made popular in songs, books and media. Just like Loch Lomond, Loch Ness offers plenty to see, do and eat for a relaxing few days if you are looking for more nature time.
Hotel
Stay at the Loch Ness Lodge & Spa for a luxurious stay on the loch. You'll find sweeping views and stunning rooms.
Eat
Head to the charming Dores Inn for homebaked food and killer views of the area.
Things To Do
---
St. Andrews
---

Are you a golf fan? If so, make sure to add a night or two at St. Andrews. We didn't have time to stop here, but Robin was geeking out about the idea of playing a round at Royal St. Andrews.
Hotel
Lodge at the Macdonald Hotel for a luxury stay next to the courses.
Eat
Head to the Blackhorn for a great burger between rounds of golf.
Things To Do
---
Edinburgh
---

There are a lot of things to squeeze in while traveling to Scotland, but the best city is Edinburgh! Make sure to spend at least 3 nights here to allow time to explore the winding, magical streets of this city. Edinburgh quickly made my list of most beautiful cities in the world. Everything feels magical and almost out of Harry Potter which is understandable, considering JK Rowling wrote the first few books while living here)
Return Your Car at the airport and take the Airlink downtown. There is wifi on the bus, it takes about 30 minutes. You can buy your ticket onboard with cash.
Hotel
Stay at the Ibis Hotel for a good location, small but cute rooms and a decent free breakfast.
Eat
For food, my favorites were the Elephant House (where JK Rowling wrote) and Oink down Victoria Street for an amazing pulled pork sandwich.
Drink
Grab at drink at the Big Lebowski bar for the most creative themed bar I have ever been to. Make sure to try a few different cocktails, they are all so fun and unique.
Things To Do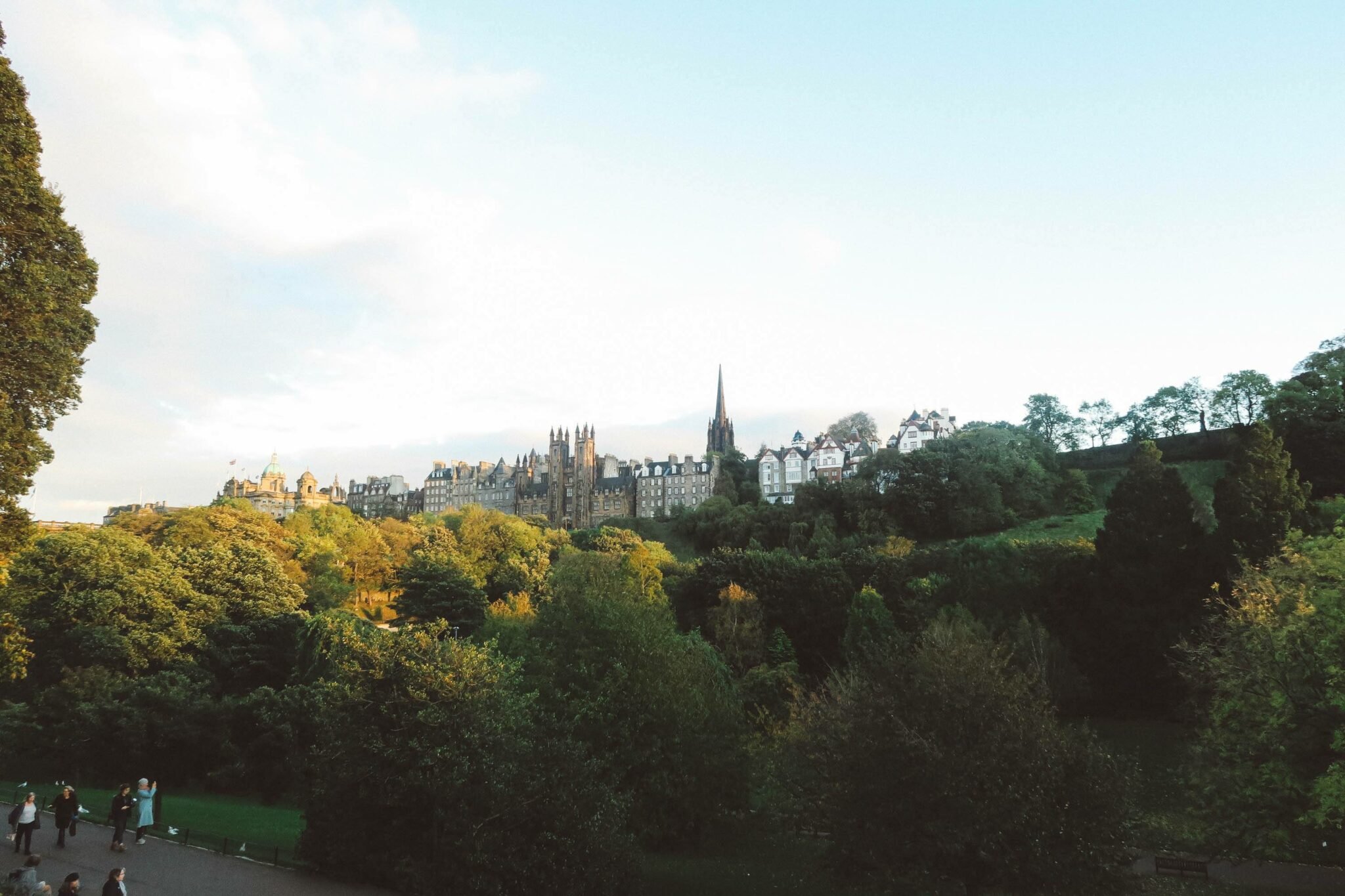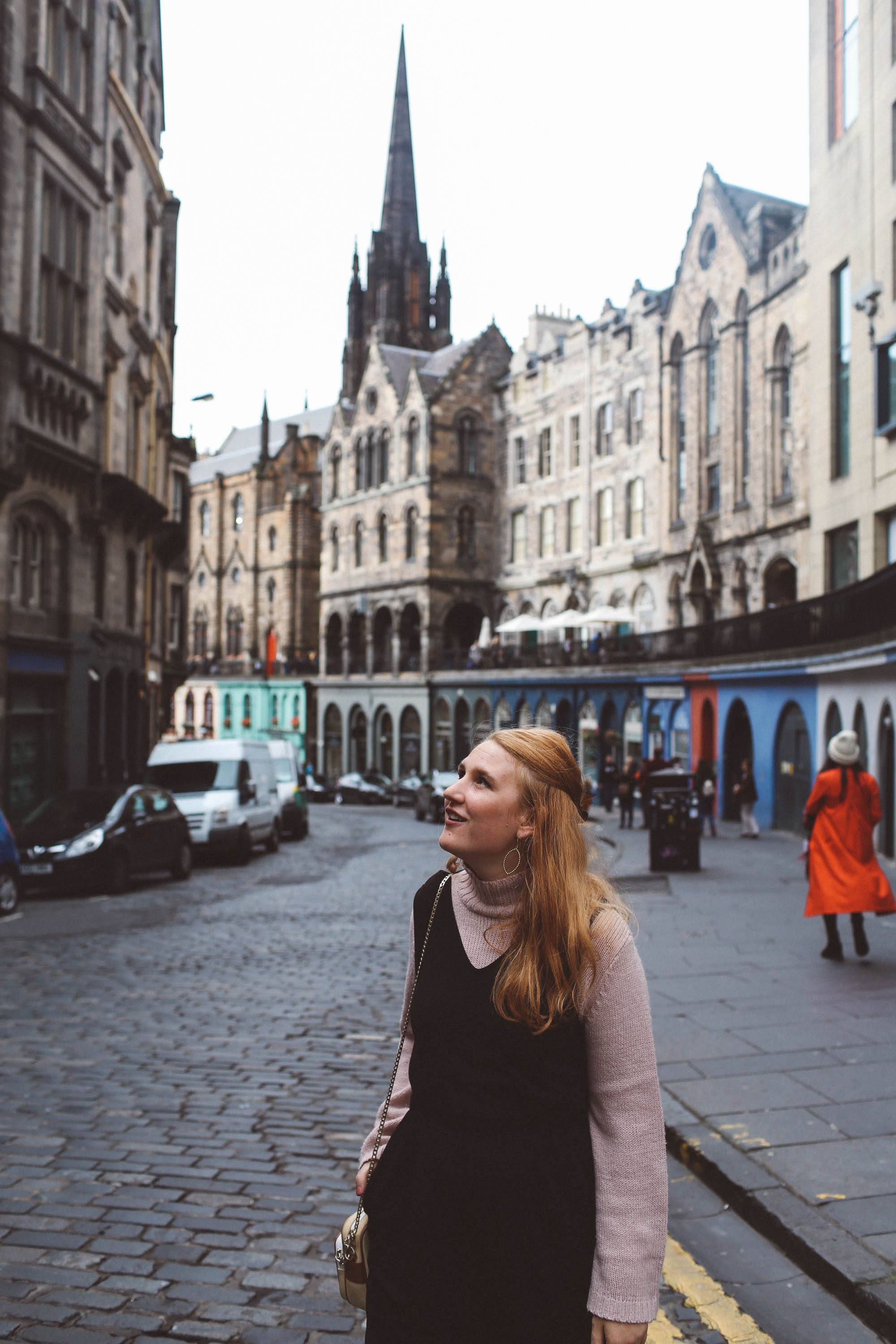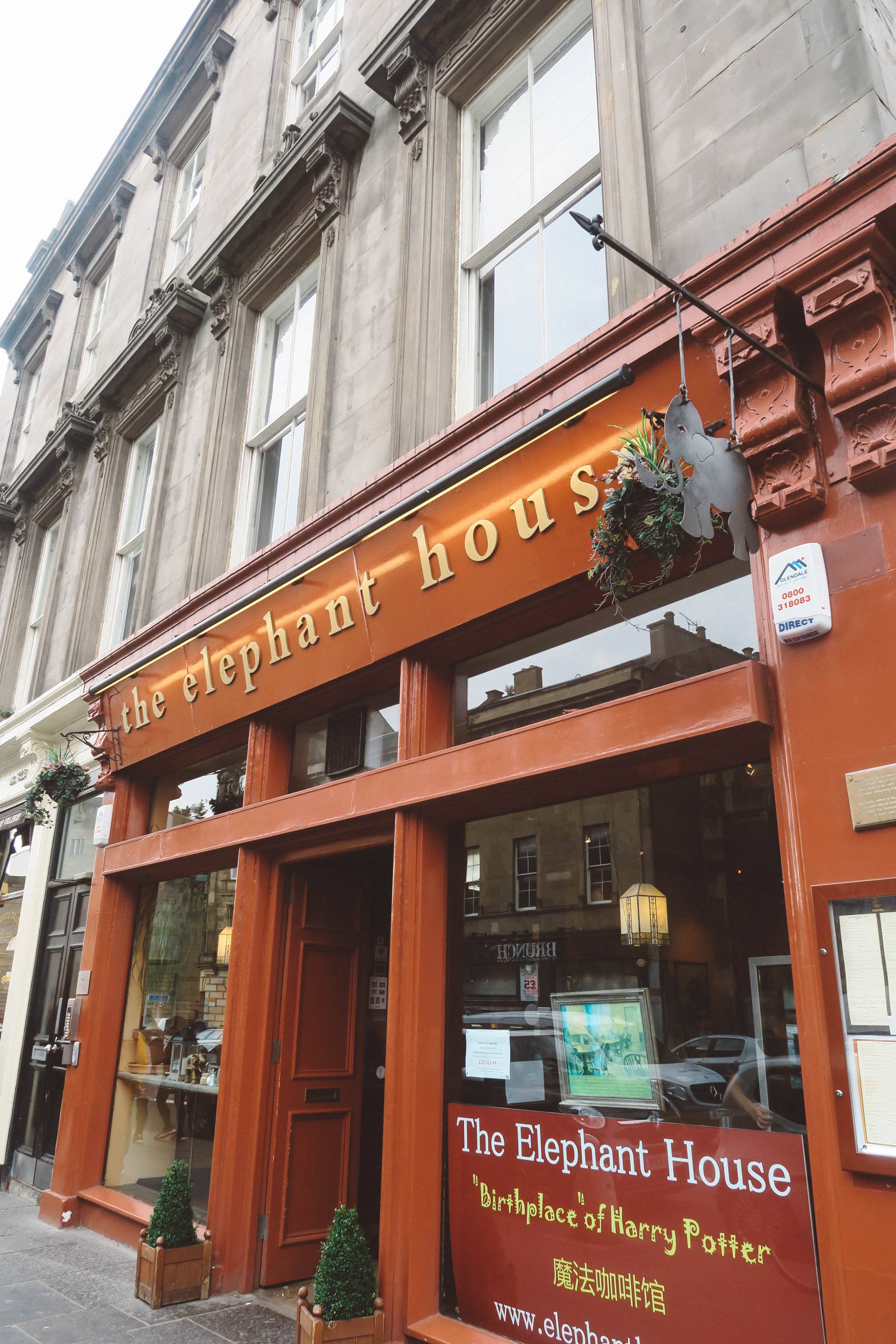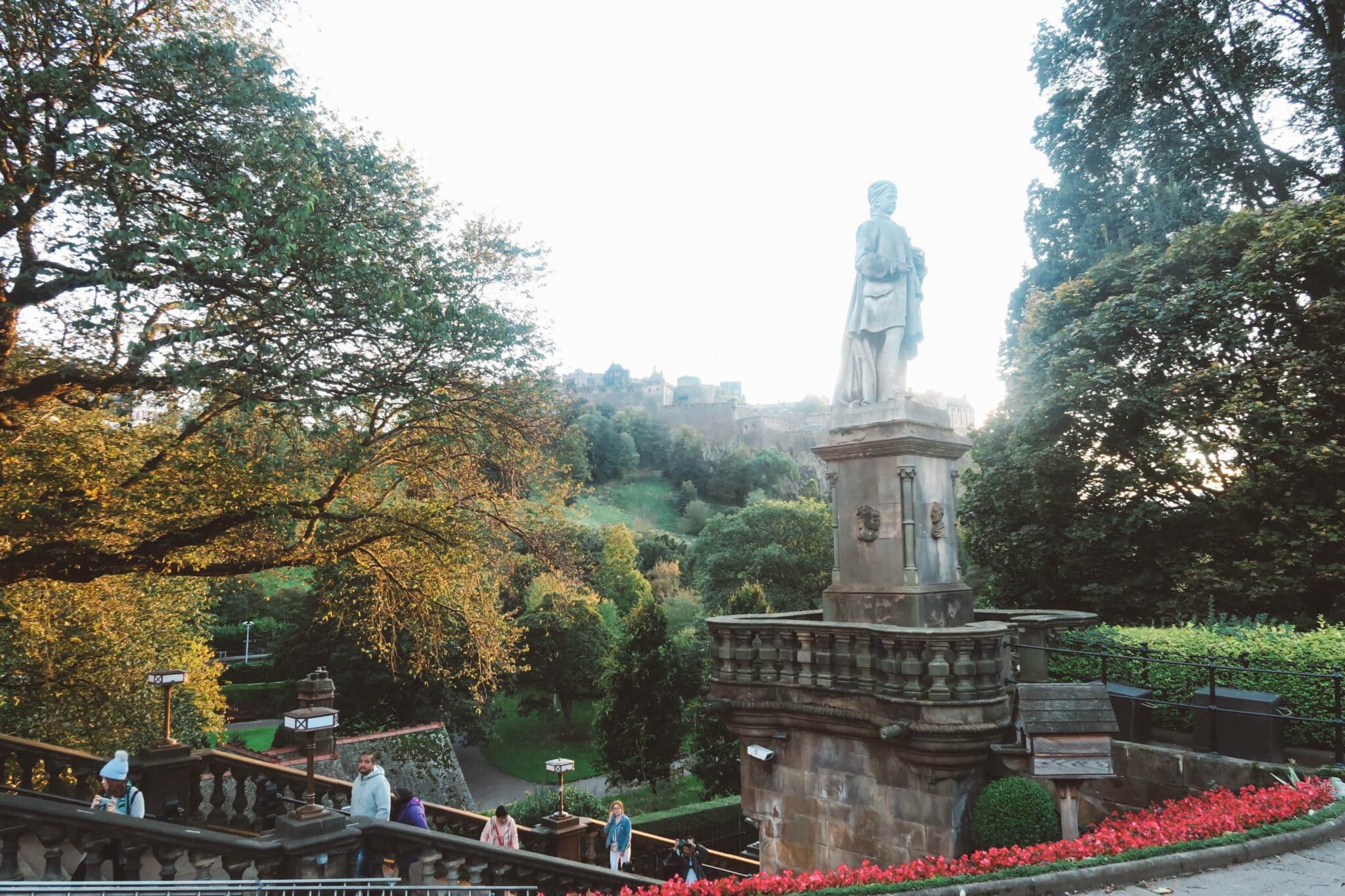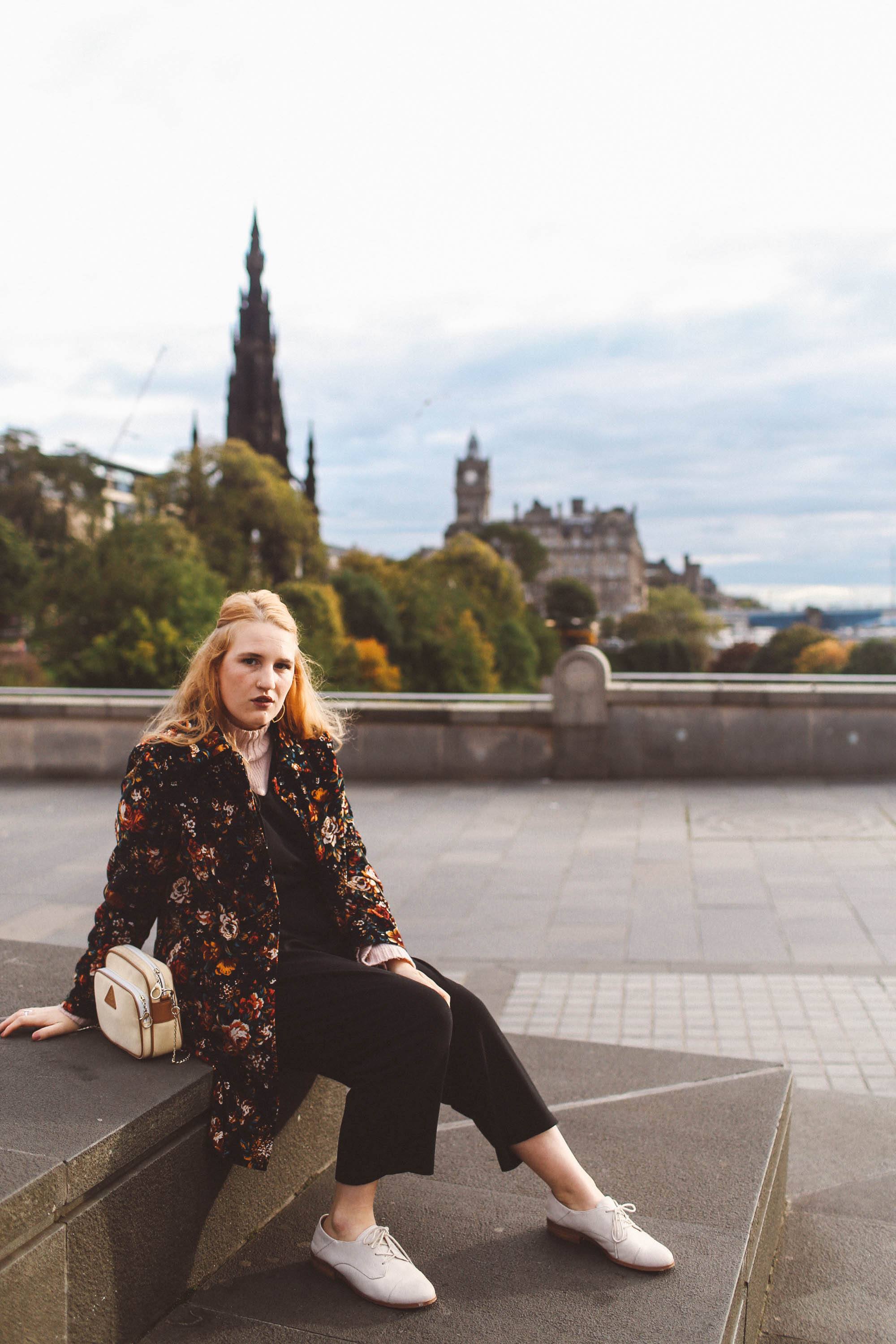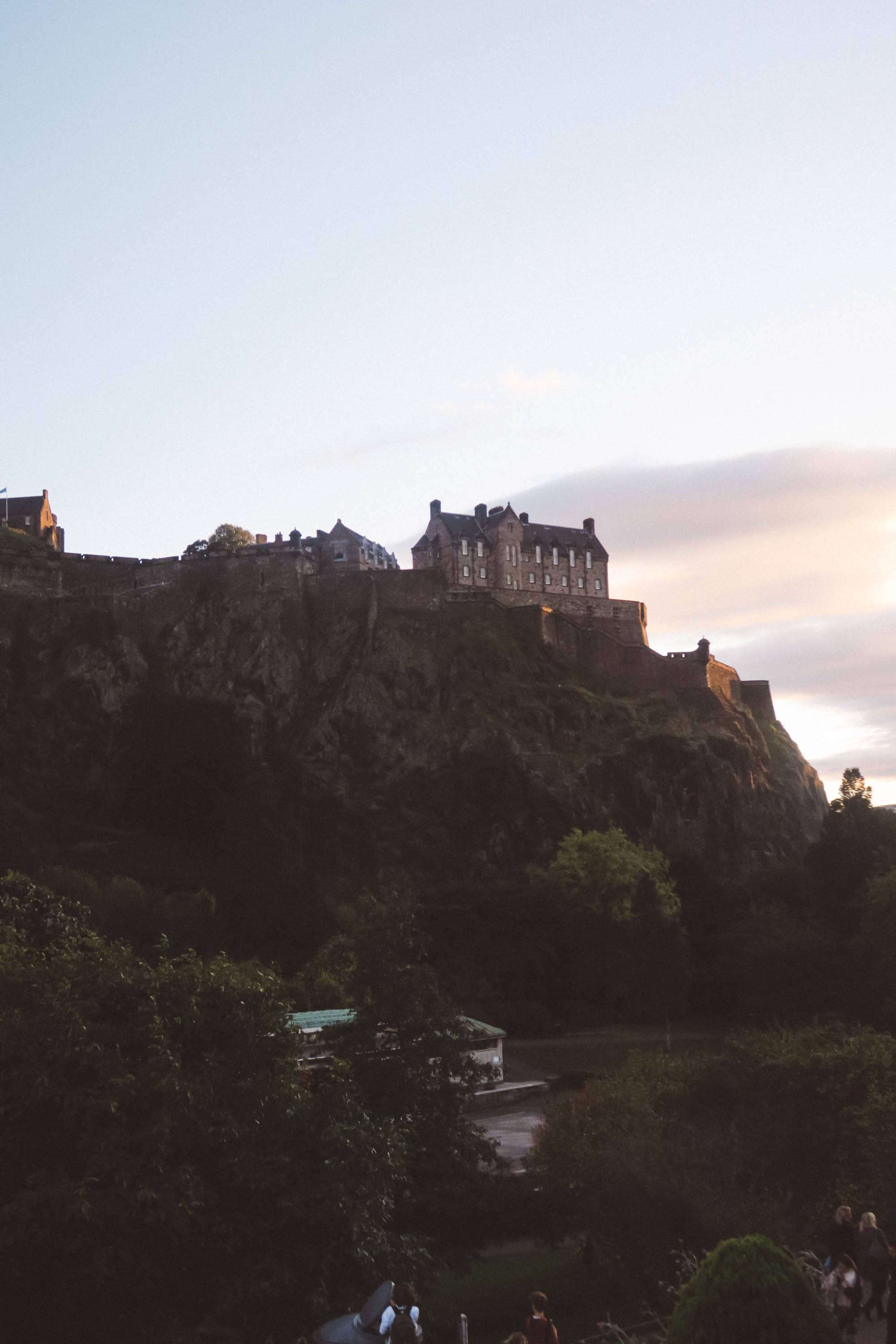 ---
I hope this helps you plan an amazing trip to Scotland! We both fell in love with the country on our honeymoon and can't wait to go back. If you have any questions or need advice about traveling to Scotland, please please leave a comment below and we'll get back to you asap! Or, if you have tips to add, leave a comment!