My dear friend Justina of Just In A City (check her blog out!) totally rocks the deep V, plunging top. You know, the ones where you spend a half a beat more staring at the top just wondering how the boobs don't fall out.Her secret? Boob tape (I like that name much better than fashion tape, no?) So, when I saw this jumpsuit from Tobi, I knew right away it was my chance to take the plunge, tape the boobs down and have some fun. As a curvy girl, our first instincts are always to cover dat shit up, but plunging tops are a wonderful way of adding an element of surprise and delight to an outfit.
The plunge took this simple black jumpsuit and turned it up by just the lack of fabric. I love that. Here, I wore simple flats because Twin Peaks requires a bit of walking and hiking, but I wore this to drinks last week with leopard heels. Dress it up with sharp shoes or down with a cardigan. I recommend using double sided tape, which is about $3 versus the "fashion tape" sold in stores for about $9. It's the same thing.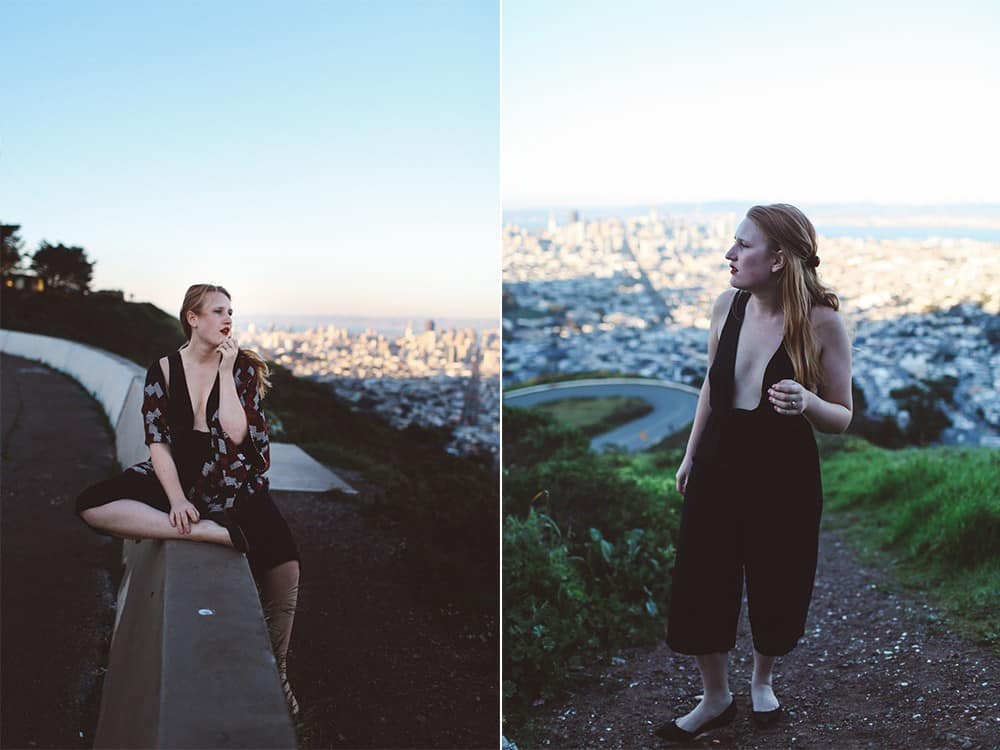 So, are you ready to take the plunge?
Shop my jumpsuit here.