Maybe the people at the Omni hotel in Scottsdale are just like, really really friendly, but as we walked from our hotel room to the front desk for dinner, I got multiple compliments on my dress. And of course, I shouted at every person "IT'S JUST FROM TARGET!!"
The Mothership (aka Target) is always my go-to place when I want a cheap yet pretty dress. I honestly didn't think I would like this blue flowy dress so much, it looks just ok on the rack. But then I put it on…
…and I loved it! It moves really well, especailly when you walk. It's just a simple, romantic dress that pairs well with heels or boots, and can be worn year-round for all sorts of occasions.
Date night! Girls night! Work or errands, even! It dresses up and down really well.
For dinner in Scottsdale, I went with heels I got from Macy's, clay earrings from Cotton Clay and Co (read my full feature about her shop here) and a fun colorful purse I got in Cabo. The weather there was perfect that week… think 80 something in the day and only in the 60's during the evening. One last warm weather hurrah before the winter!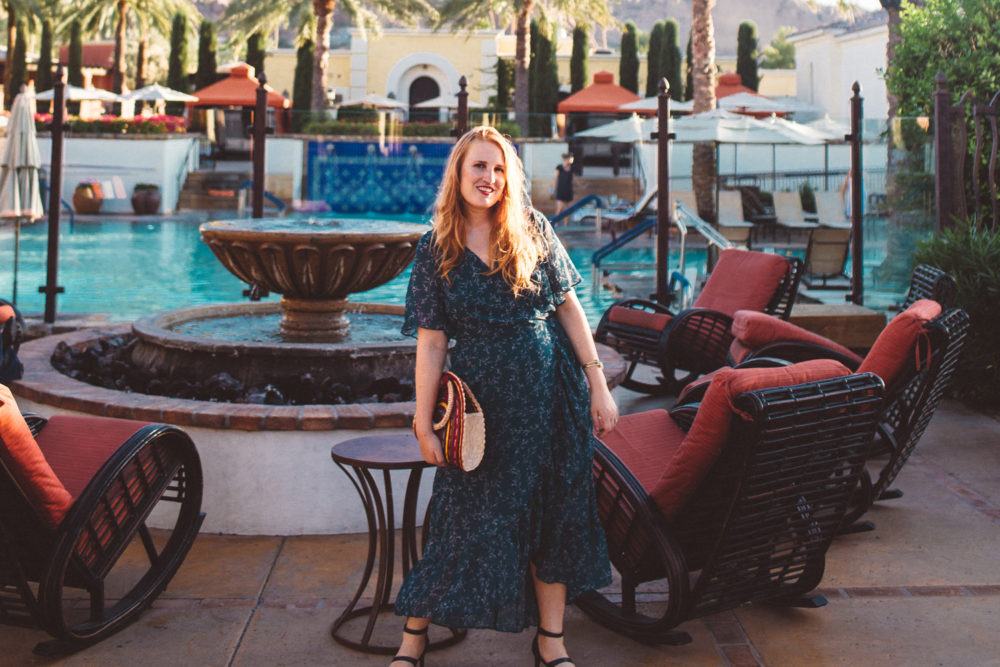 Shop my outfit below!