I'm a candle addict so I burn one almost every day, but come November and December – oofta, I go into overdrive mode to soak up all those fall and holiday vibes! And, if I know you, I think you're the same way. That's why for my November (and December) Candle of the Month picks, I'll be recommending not one but TWO candles!
These Are 2 November Candles To Help You Embrace The End Of Fall
Vim & Vigor Salted Caramel + Cinnamon Spice Candle
If you aren't quite ready to give up your pumpkin spice scented candles, try this Vim & Vigor candle instead. It smells like fresh salted caramel, caramelized sugar, and fresh vanilla bean with notes of cinnamon spice and honey to make a smooth scent that smells like all your favorite fall smells.
This candle is best for next to your work station during November. Since it's a smaller candle, it has a shorter burn time but makes an excellent desk companion to help make answering emails more fun. This would make a great gift to friends, co-workers or family members this year!
Vim & Vigor makes all 100% soy candles. They're hand-poured in Arizona AND they're super fun because you can reuse them! When your candle is burned up, use a candle warmer (we have this one) to melt any remaining wax out. Wash the copper jar and use it for storing bobby pins, sugar, as a planter – you name it!
Good & Well Company Yosemite Candle
OMG – how cute is this candle jar?! The hipster in me loves the whole concept of this candle line from Good & Well that are created to capture the spirit of America's National Parks. (They support the National Park Foundation, too, so you can feel good about shopping here.) They also have these scents in air fresheners and perfume!
Growing up in Wisconsin, November smelled like crisp leaves, wood, chilly air, and something baking in the oven. Since Yosemite is my favorite National Park in California, I knew I'd love this candle for autumn. This candle captures the scent of Yosemite in the Fall perfectly with notes of cedarwood, amber, orange and spices.
I was worried that this candle was riding on a really cool label but a mediocre scent, but I'm happy to report it's bangin. It fills our apartment nicely with cozy fall scents and I adore the crackling wood candlewick. You can also keep this jar candle and reuse it for anything you'd like (I'm thinking it'll make a nice planter for one of my pothos children.)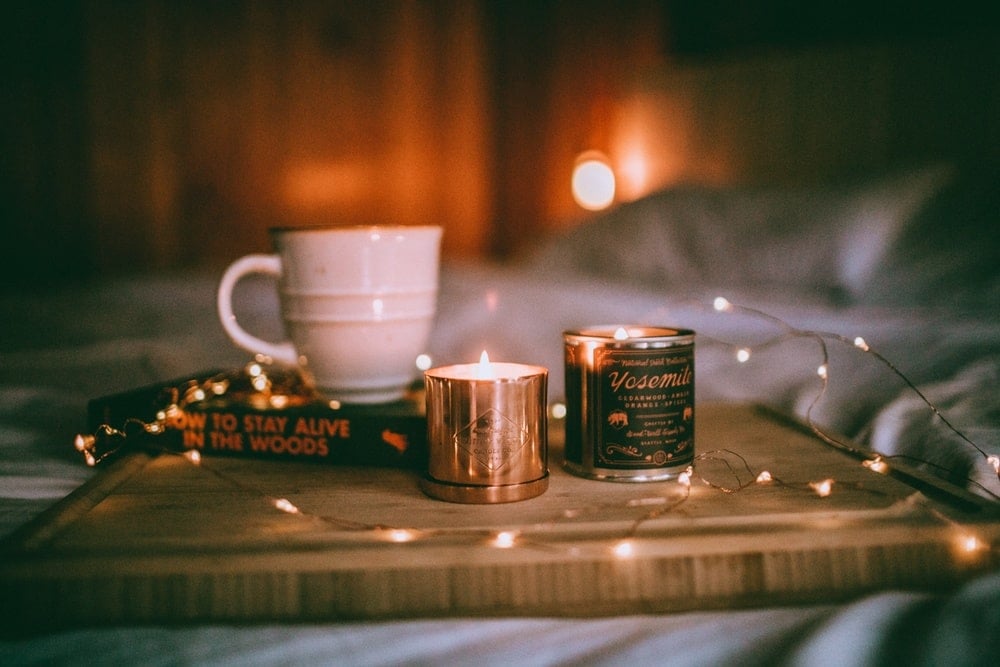 I know you'll love both of these candles. Try them out for November and let me know how you like the scents! And, stay tuned for my two December candle recommendations (they're awesome and I cannot wait to burn them non-stop starting the day after Thanksgiving!)