Even the most off the grid girly in the world couldn't miss it– Coachella 2023 is officially over, and it looked like one of the best years for music fans yet. Personally, my FOMO was off the charts.
For those of us who missed out on the SoCal desert extravaganza, I promise it will all be okay. There are still some amazing popular music festivals going on all over the country this summer.
Whether you enjoy country, EDM, rap, hip hop, or jazz, there's something for everyone. This music festival guide will walk you through the vibes, the music, and the do's and don't's of each of the best US music festivals going on this year.
20+ Best US Music Festivals To Attend
There's just about one major festival per week this summer, so we've grouped them by month. It is going to be a summer packed with good music, tasty food, and plenty of booze.
July US Music Festivals
Rolling Loud (July 21-23)
Rolling Loud is for hip-hop fans. Most of the festivals on this list feature hip-hop artists, but Rolling Loud is the true mecca of hip-hop music in terms of festivals.
There are actually a couple of different locations for the Rolling Loud festival. The two US locations are in Inglewood, CA, and Miami. Miami is the summer festival, and is the one featured in this guide.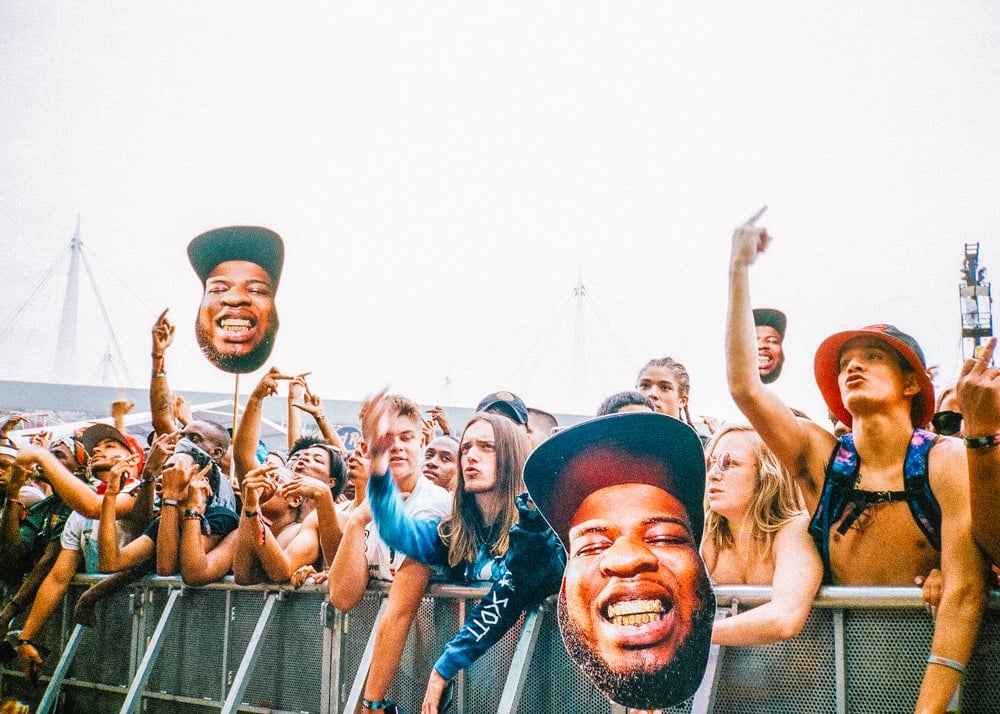 The venue this year is the Hard Rock Stadium, which is one of the coolest NFL stadiums in the country. Plus, you're super close to the beach, and can enjoy the benefits of the Miami nightlife after the show.
Rolling Loud is one of the cheaper festivals on the list (last time I checked it was under $50 for a one day pass). Honestly, I was pretty shocked– the headliners this year are Travis Scott, A$AP Rocky, and Playboi Carti!
If you've been looking for a good excuse to get down to Miami this summer, book Rolling Loud A$AP.
Pitchfork Music Festival (July 21-23)
Pitchfork Music Festival champions the little guys. They are more of a local Chicago festival known for hosting mainly up and coming bands and performers.
Many of their past performers have gone on to make a big name for themselves, including Haim, Pusha-T, Earl Sweatshirt, and Mac Demarco. Oftentimes, big name local artists such as Chance the Rapper will perform as well.
Smaller doesn't necessarily mean less to do. Besides the music, Pitchfork has an on-site vinyl shop, craft fair, artist interviews, and delicious local Chicago restaurant vendors.
August US Music Festivals
Lollapalooza (August 3-6)
Over the past couple of years, Lollapalooza music festival has quickly become one of the biggest and most hyped in the country.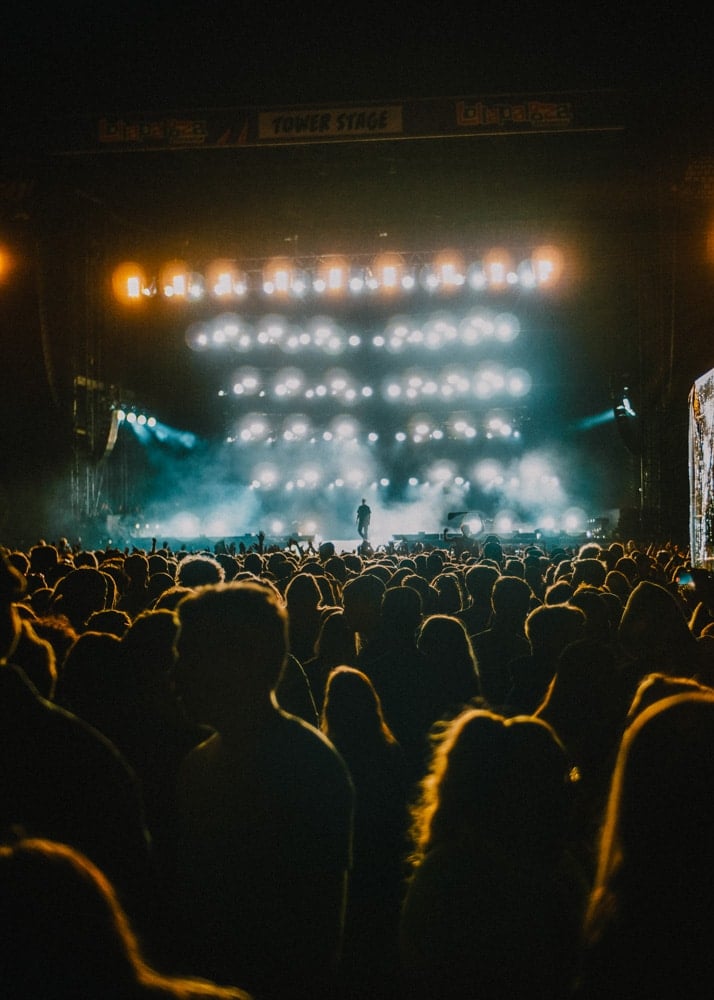 Let me be the first to say: the hype is worth it.
This year's lineup includes Billie Eilish, Karol G, The 1975, Lana Del Ray, and The Red Hot Chili Peppers. That doesn't even include the second tier of artists, who are also pretty big deals (Maggie Rogers and Pusha T, just to name a few).
If music is the headliner of Lolla, Chicago is the opening act. This festival takes place in the historic Grant Park, and the Chicago skyline is practically like a tapestry behind every performance. This festival is heavily influenced by its surroundings.
The vibes of Lolla are definitely more similar to something like Coachella. It's intense and filled with familiar faces from Instagram influencers to famous people.
Enjoy the big name headliners, all of the insanely delicious food trucks, and lawn games provided for free around venue grounds.
Outside Lands (August 11-13)
Outside Lands is where San Francisco really shines! This festival is so much fun, and has just as many big names as other festivals with a much chiller vibe. It's crunchy, which is probably just a result of the San Francisco venue.
This festival takes place in the gorgeous Golden Gate Park, and is one of the most fun events I've been to. Outside Lands music varies widely, so pretty much anyone can find something they enjoy.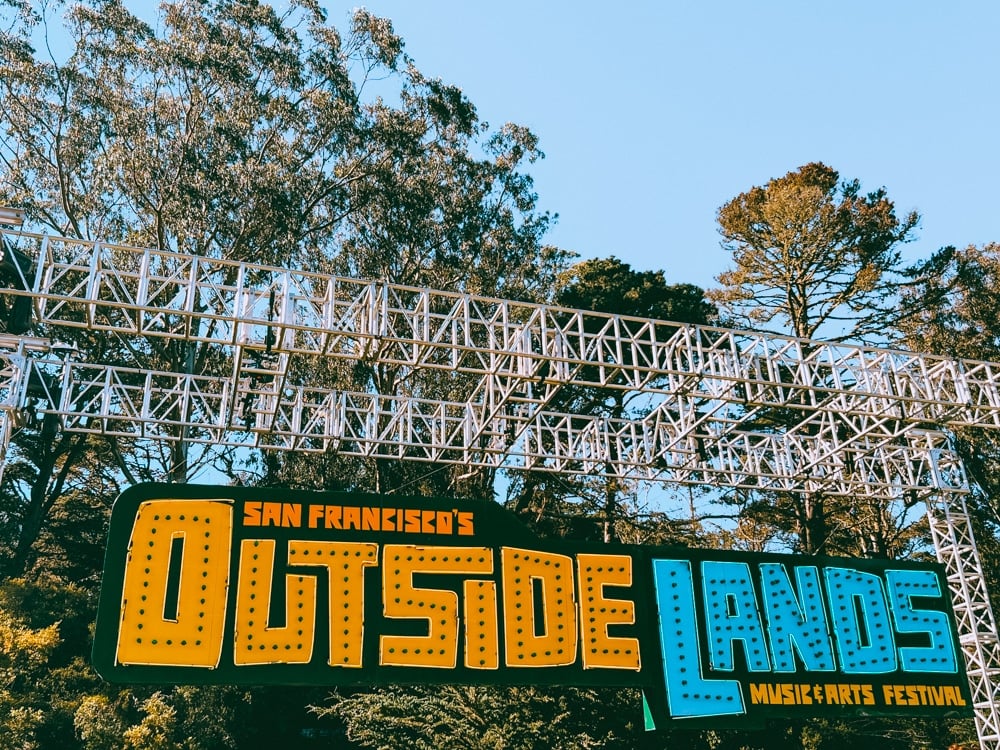 This year features Lana Del Ray, Kendrick Lamar, Maggie Rogers, Megan Thee Stallion, and Lil Yachty. Just to name a few.
Outside Lands is in August, which is usually pretty chilly in San Francisco. Don't forget to layer, layer, layer.
The year I attended Outside Lands, it had been pushed from the normal August weekend to Halloween weekend. We had so much fun dressing up in costume, and everyone else did the same. It speaks to the easy going nature of San Francisco! I must have seen fifteen full grown men in banana costumes.
Whether you're moshing in the middle of the pit at Lil Yachty or sitting on the grassy Golden Gate hills listening to Maggie Rogers, you are guaranteed to have a good time.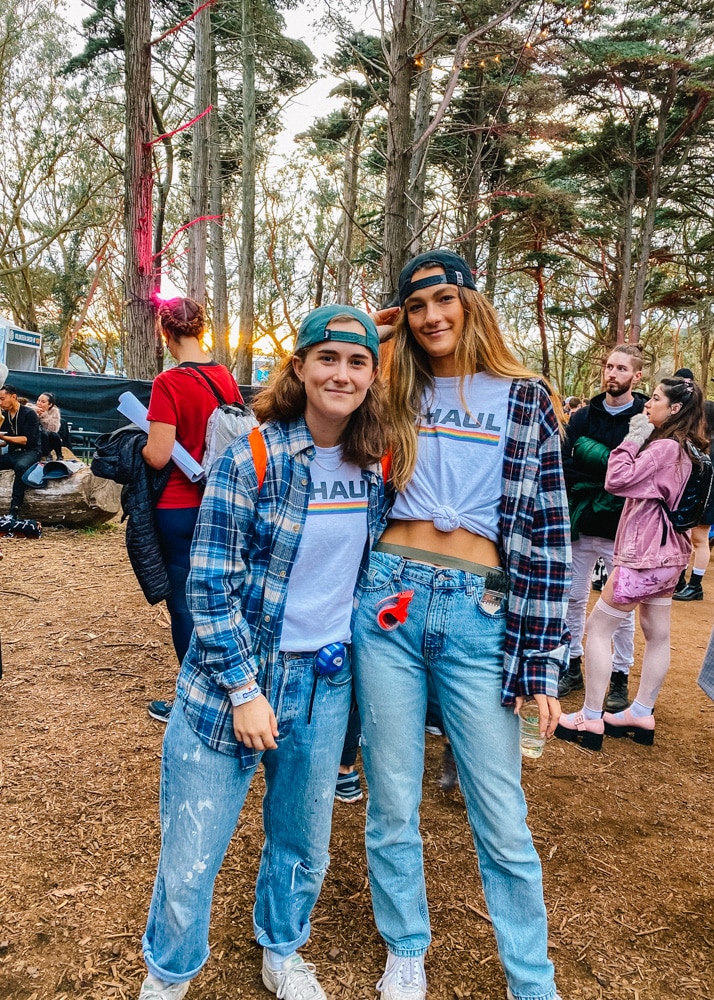 Tickets sell out super fast for OSL, so buy them ASAP if possible. There is no right or wrong way to do Outside Lands, but we've got a couple extra ideas if you have this festival in mind.
Afropunk (August 26-27)
Afropunk Fest is a massive celebration of Black culture, music, and art. Based in Brooklyn, this event is not only a celebration of Blackness, but also advocates for political and social change.
While the lineup for 2023 has not yet been announced, prior headliners include The Roots, Earl Sweatshirt, and Lucky Daye.
The music genre varies from hip-hop, rap, to soul. There's something for everyone. Afropunk prides themselves on being highly inclusive and celebratory in nature.
Beach Road Weekend (August 25-27)
Beach Road Weekend has been on my bucket list for the longest time. Nothing says coastal summertime quite like Martha's Vineyard and Mumford & Sons.
The reason this festival has been top of mind for me in the last couple of years has everything to do with how unique it is. Martha's Vineyard in general is a pretty unique, remote little travel destination, so any music festival hosted there is going to follow suit.
There are less performers attending in comparison with the other festivals on this list. That's because this is considered a smaller event, despite the big names that have performed.
It's a much more local feel, even though they've had Bon Iver, Mt. Joy, and Caamp in the past. The music tends to edge more towards alternative rock and folk music.
In terms of lodging, there is no camping allowed in this Vineyard Haven venue. However, the festival site says that there are plenty of awesome hotel deals guests can take advantage of while staying in Martha's Vineyard.
September US Music Festivals
Electric Zoo (September 1-3)
Electronic dance music, simply put, is fun. Electric Zoo is the top destination for electronic music in New York City, and one of the largest electronic dance music festivals! You'll be dancing your ass off and partying hard, all with a gorgeous view of Manhattan from the Randall's Island venue location.
Randall's Island can be tricky to get to, so be sure to plan ahead. The subway is an option, but in my opinion, isn't the best option.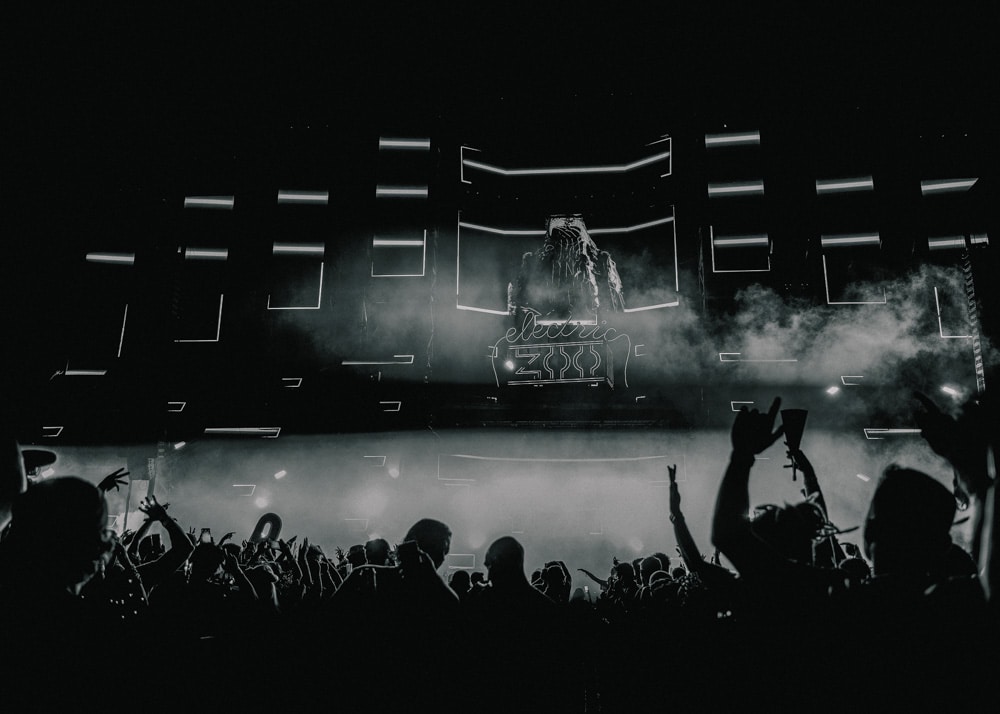 Take the ferry! The views from the ferry are unbeatable. Especially if you are in New York City to visit. You'll get a view of all of Manhattan on your way to the show.
There are a ton of great amenities available to purchase at Electric Zoo. One of my personal favorites is the lockers with built in iPhone charging ports so you can take as many photos as you'd like without fear of your phone suddenly dying.
October US Music Festivals
Austin City Limits (October 6-8)
Austin City Limits is one of the last festivals of the calendar year, and in the opinion of all of my Texas friends, the best festival of them all.
Colloquially known as ACL, they're definitely one of the largest music festivals around. The Austin City Limits music varys each year.
This year's performers includes Alanis Morisette, Kendrick Lamar, Foo Fighters, The Lumineers, The 1975, and that isn't even the entire list of the headliners. That's how big this festival is!
Food is one of the biggest draws of this festival besides the music. Known for BBQ and Tex Mex, Austin delivers when it comes to food trucks. Be sure to check out the ACL Eats Food Court.
Located in Zilker Park, the views are killer and the vibes are vibing. ACL is known for being the longest running music festival in the country, and the big rep is matched with the intense energy Austinites bring to this festival.
They show up and show out.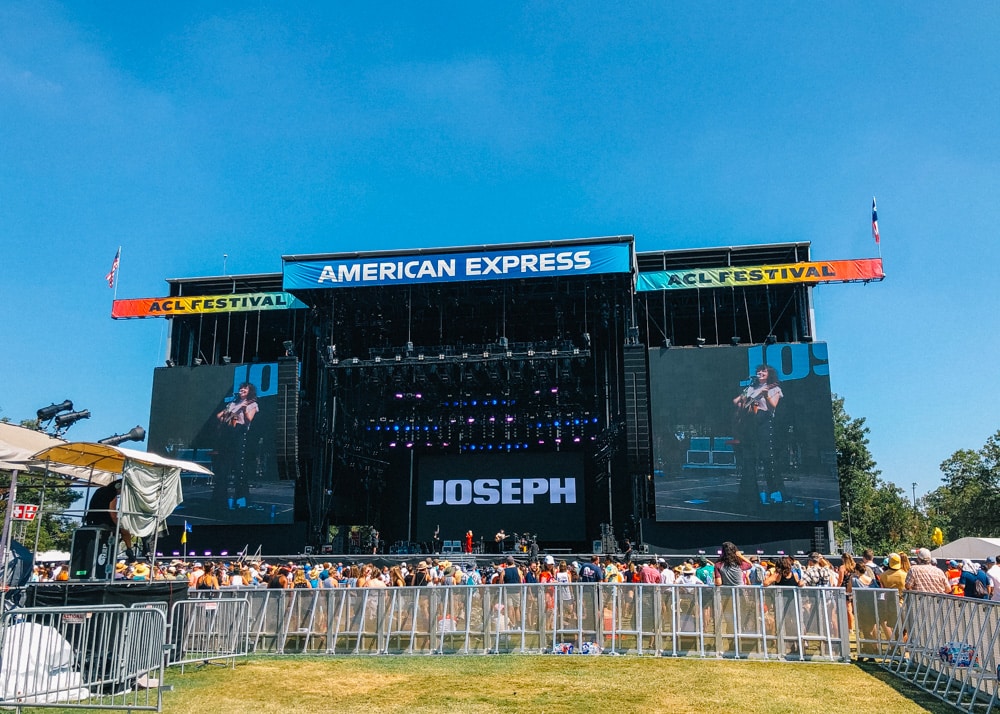 One of the cool things about ACL is that all the shows are completely wrapped by 10PM. This means that most festival goers head straight from the venue to the bars nearby on Dirty 6th., Rainey St. or West 6th. Explore Austin while you're there!
April US Music Festivals
Coachella (April)
We all saw the pictures, Tik Toks, YouTubes, and paparazzi shots from this year's Coachella. So, if you didn't go, it's safe to say that you missed it. Coachella was in April this year, and sadly is long gone.
Coachella is very fun, very trendy, and very scene-y. Cool and unique outfits are as essential as hydration– Coachella Valley is in the middle of the SoCal desert, and temperatures have been known to shoot upwards of 100ºF.
Whether Coachella is your thing or not, the music is pretty much anyones thing. Coachella has one of the most diverse lineups in terms of music genre, and some of the biggest headliners in the world. This past year included Rosalía, Bad Bunny, and blink-182.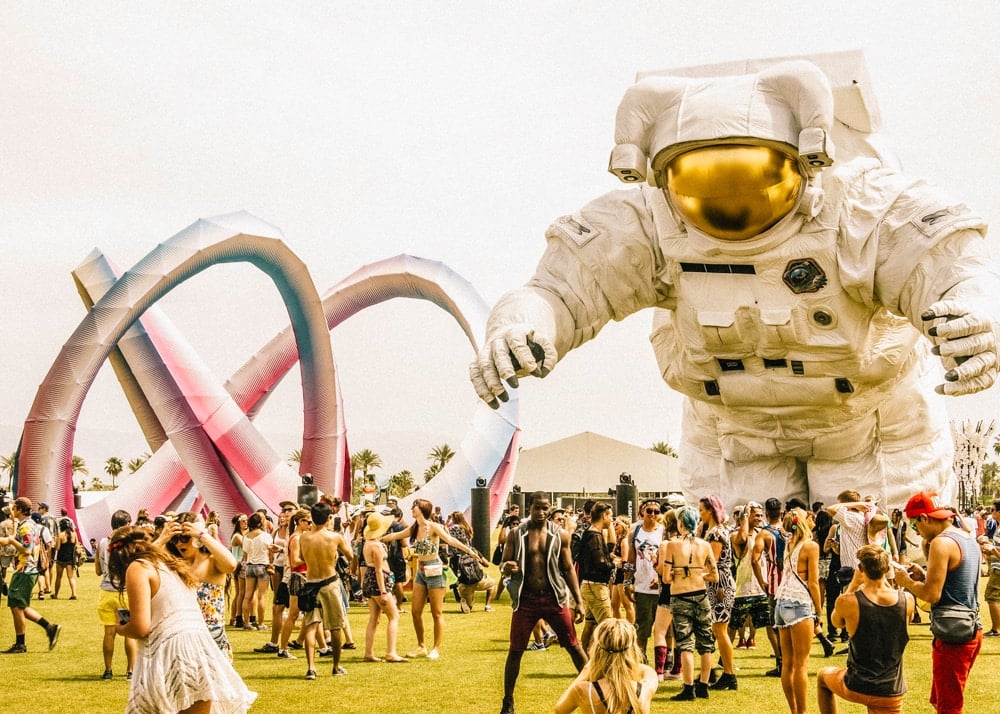 Unfortunately, the price tag on Coachella goes hand in hand with the fantastic lineup. It's one of the most expensive festivals in the US. With VIP amenities available such as the Empire Polo Club, you're going to want to start saving now if you intend on going next year.
Ultra Music Festival (March)
This past March was the Ultra Music Festival. Ultra is considered to be one of the largest electronic music festivals in the world, and most definitely one of the most fun.
If you're bummed you missed out on Ultra this year, just know that it will be back and better than ever next year. Ultra is all about big synths and crazy light shows right in the heart of Downtown Miami. The March dates are perfect for those who need to escape to Miami from cold winters.
Firefly
I am devastated to report that Firefly Music Festival took a year off this year. They'll be back in 2024, but it is still devastating.
For next year, Firefly is the kind of music festival you will definitely want to sleep over at via campground. The venue can be difficult to navigate in and out of, and it's just easier to camp in rather than trample in and out each day.
This festival takes place at the Dover International Speedway. The shows are in a grassy area, as is the self-camping. Glamping is inside the actual speedway itself, which is pretty cool.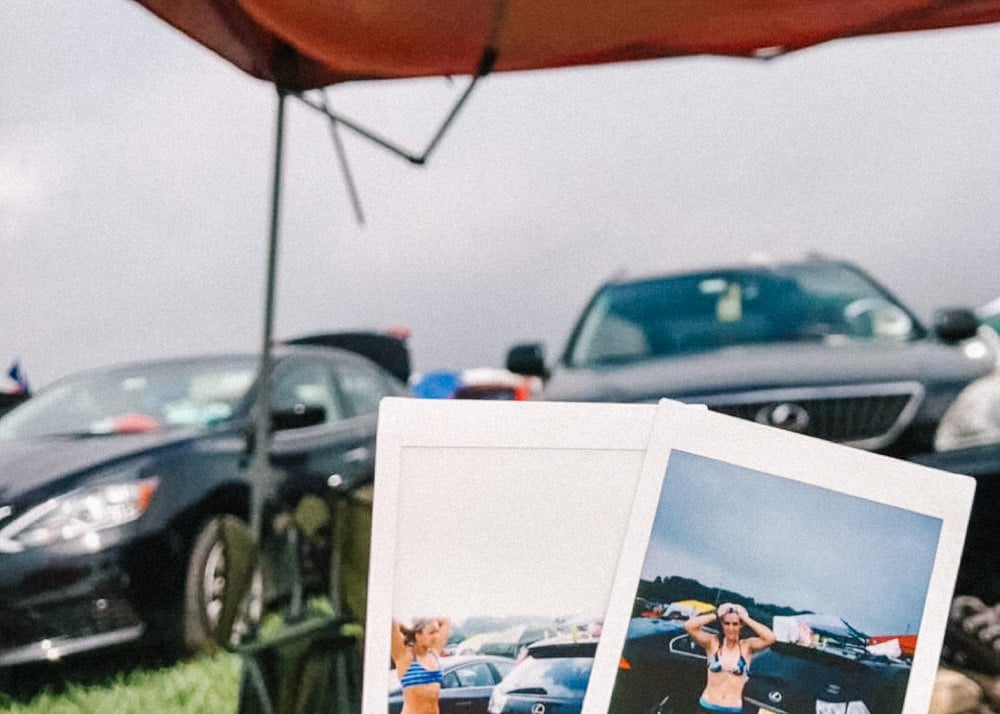 Definitely keep Firefly on your radar. Past lineups include Tame Impala, My Chemical Romance, Lizzo, The Killers, and Khalid. The music genre is generally pop, hip-hop, and rock. I would guess that tickets will be selling fast next year after this year's break.
Jazz Fest (April/May)
If you didn't go to Jazz Fest yet, you've unfortunately missed the boat this year. Still, we couldn't not include Jazz fest on this list. It's one of the biggest music festivals in the US, and certainly one of the most famous, too.
Jazz Fest is big on three things: music, food, and vibes. The music is unique from other festivals, as the acts are extremely diverse in terms of genre. While they still feature big artists to headline the festival (this year boasted Lizzo, Ed Sheeran, and Dead & Company), much of the festival relies on New Orleans specific.
New Orleans jazz is one of the most important parts of this city. Luckily, the name "Jazz Fest" isn't just for show. The festival incorporates jazz, gospel, Cajun, zydeco, blues, R&B, rock, funk, African, Latin, Caribbean, folk, and much more.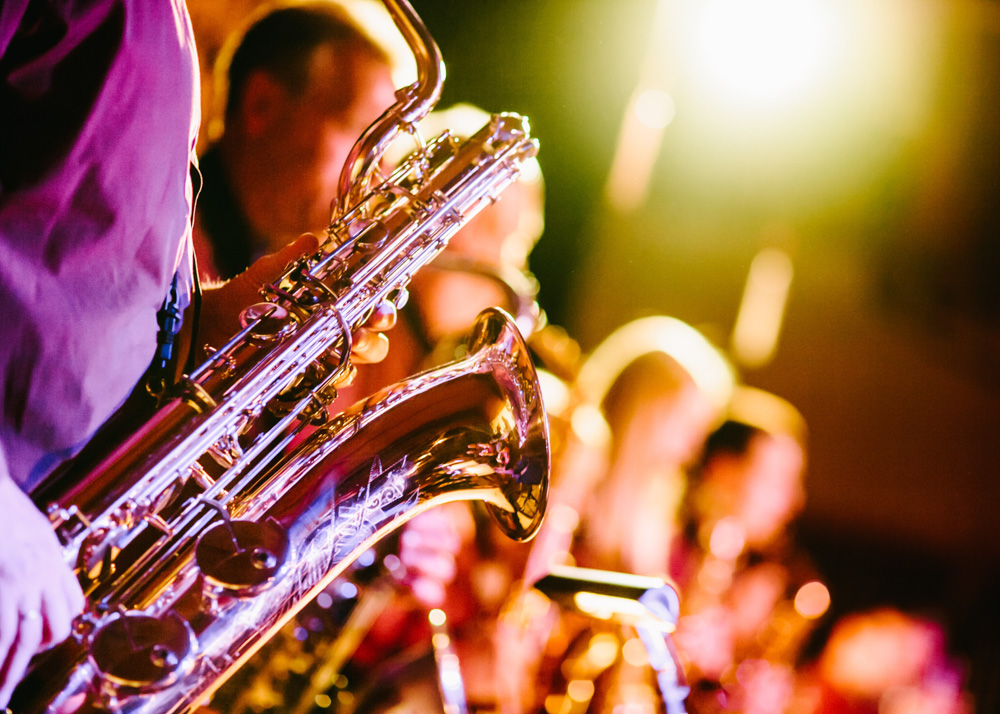 Food is super important to this festival. In addition to the zillions of delicious food vendors, the Food Heritage Stage runs every hour, every day of the festival. Spectators get to watch their favorite chefs in action.
Jazz Fest usually runs during the last week of April/first week of May. Next year, be the first in line
Jazz Fest is also just a fantastic excuse to explore New Orleans. While your visiting for the shows, be sure to check out the other thousands of cool things to do in the city.
May US Music Festivals
Rockville (May)
One of the biggest rock festivals in the US takes place right on the Daytona Speedway. For some reason, this just makes sense. I'm talking about Rockville, and you should be too.
The energy of Rockville is very much eat, sleep, and breathe rock and roll. Many concert-goers stay at the designated campground just to keep the party going.
The focus is on the music, and many of the events outside of the concerts themselves reflect that. There are dance contests, guitar lessons, gear tours, and tons of opportunities to watch fellow guests rip it up on the instrument of their choice.
To top it off, Rockville is paired with Fuse for special guest rates at the hotels in the area if camping isn't your thing!
Hangout Music Festival (May)
Hangout Music Festival is the beach event of the summer. This festival takes place on the beaches of Gulf Shore Alabama, and there aren't any two ways around it: it looks freakin' awesome.
Ticket holders enjoy an insane view of the ocean while listening to the likes of Paramore, Skrillex, Flume, and Calvin Harris. It's the biggest beach party you've ever seen in your life.
Most people just wear their suits to the festival– you can cool off on Corona Beach in between sets, if you'd like. Other activities include beach volleyball, roller disco, and access to the Monster Beach Club. It's like college spring break all over again.
Plus, recycling is incentivized. Recycling tents all over the festival encourage people to recycle by rewarding them with entrance into a raffle for exclusive prizes!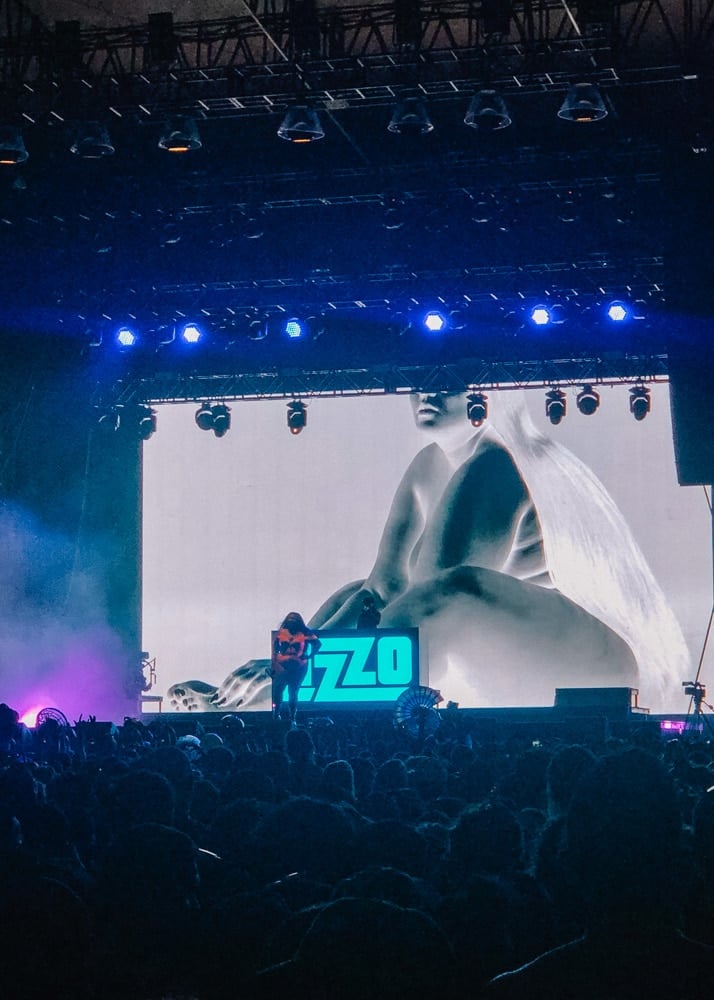 Electric Daisy Carnival Las Vegas (May)
The Electric Daisy Carnival is exactly what you would expect from a Las Vegas electronic music festival. Intense lights, circus and stunt performances, carnival rides and intense electronic music performers are what to expect.
One of the coolest things about this concert is the symbolism. The three main stages each represent one facet of electronic music, making this one of the coolest dance music festivals.
The kineticFIELD is designed as a sort of temple area that worships light and movement. The cosmicMEADOW stage is for the top headliners of the festivals and features an insane sound system. Lastly, circuitGROUNDS is the craziest location for insanely intricate and over the top light shows paired with music.
As you'd expect from the one of the biggest EDM festivals in the US, This is definitely not a "chill" concert festival. This is for those of you willing to get crazy, wear something insane, and have a blast in the process.
Bottlerock Napa Valley (May)
If you are looking to combine wine and music, then Bottlerock Napa Valley festival is the experience for you.
Bottlerock is one of the coolest festivals on this list. It has the lowkey feel of a smaller festival, but with the benefit of all the biggest names. This year's headliners included Post Malone, Lizzo, Lil Nas X, and the Red Hot Chili Peppers.
In terms of chill festivals, Bottlerock should be top of your list. In addition to great lineups, the festival has a ton of free art shows, delicious food, wine (it's Napa, come on), and a literal spa, which could come in handy after a day of walking, standing, and dancing.
This is one of the most sustainable festivals on the list. They're known for their commitment to environmentally friendly practices, which is super on brand for a NorCal festival. This way, you can feel good while you're partying.
Bottlerock's festival usually takes place over Memorial Day three day weekend, so it's the perfect fit for your extended weekend.
Boston Calling (May)
Boston Calling Music Festival is Boston's biggest and perhaps best music festival. It's on par with bigger city's Gov Balls and Coachellas.
Boston Calling's claim to fame is their location and headliners. The whole thing takes place at the Harvard Athletic Complex, which is not only super convenient in terms of bathrooms, but also in terms of transportation.
Harvard is a bit outside of Boston (in Cambridge, to be precise), so it may be easier to get there via Uber and Lyft than a venue in the downtown area.
This concert festival leans into the energy of their own city. Anyone who has been to Boston knows the vibe. Bostonians are loud, charming, and know their way around a beer and baked bean. Same goes for the festival.
Speaking of food, some of the best restaurants in the city show up as vendors every year. Favorites of mine (as someone who went to college in the Boston adjacent area) include Flatbread Co., Roxy's Grilled Cheese and Burgers, and Blackbird Donuts.
June US Music Festivals
Gov Ball (June)
The Governors Ball Music Festival (aka Gov Ball) is THE New York City festival. In fact, I'd argue it's the best of the East Coast music festivals in general. They usually have the most packed lineups, and you can't beat NYC in the summer.
Lizzo, Odezsa, and Kendrick Lamar were the three headliners this year for the three day music festival. The secondary lineup options are practically big enough to headline their own festivals, including Lil Nas X, Haim, Sofi Tukker, and Diplo.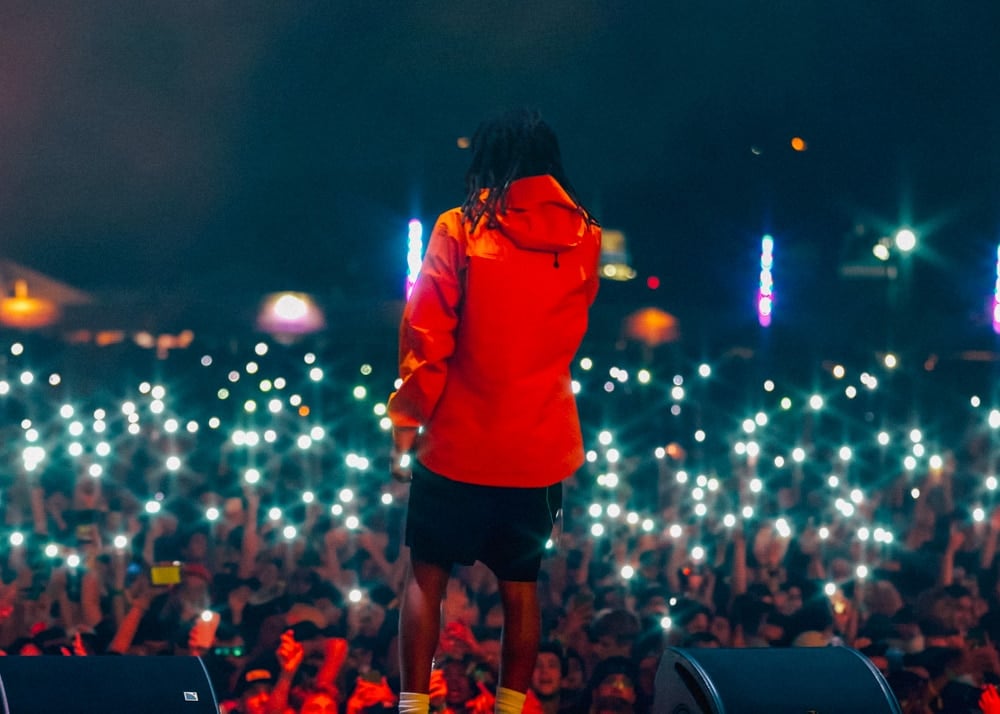 Here's the lowdown with Gov Ball: HYDRATE, HYDRATE, HYDRATE. New York City is super fun in the summer, but also stupid hot and humid. Luckily, the festival takes place in June, which is long before the dog days of an NYC summer.
This summer was a totally new experience for even the most seasoned Gov Ball attendee. The usual trek to Randall's Island has been replaced with the gorgeous Flushing Meadows Corona Park in Queens.
Queens is somewhat of a hike from Manhattan, so be sure to get up nice and early if that's where you're staying.
Chicago Blues Festival (June)
There's nothing like singing the blues in the middle of the summer. The Chicago Blues Festival is one of the coolest local festivals, and has been rocking out for almost 40 years.
This is one of the smaller events on this list, but it's also the cheapest. And by cheap, I mean completely free. Your ticket to entrance is just to show up!
The energy of the Chicago Blues Festival is amazing, and the city really shows up to support the talented musicians keeping blues music alive. The festival takes place in the center of Millenium Park, and if you know anything about Chicago, you know it's gorgeous in the summer.
With all the money you saved from the free ticket, be sure to stop by the food vendors. The blues-inspired BBQ smokehouse Wally's BBQ Pit is as well known as some of acts who are playing.
Bonnaroo (June)
Full disclosure, I am very biased. I attended the Bonnaroo Music Festival when I was eighteen years old, and for that reason alone it will always be my favorite of all the festivals on this list. And personal biases aside, it's still one of the biggest music festivals in the world.
There's just something about sweating it out under the Tennessee sun for four days. It changes a person! By the time it was over, I was looking into tickets for the following year.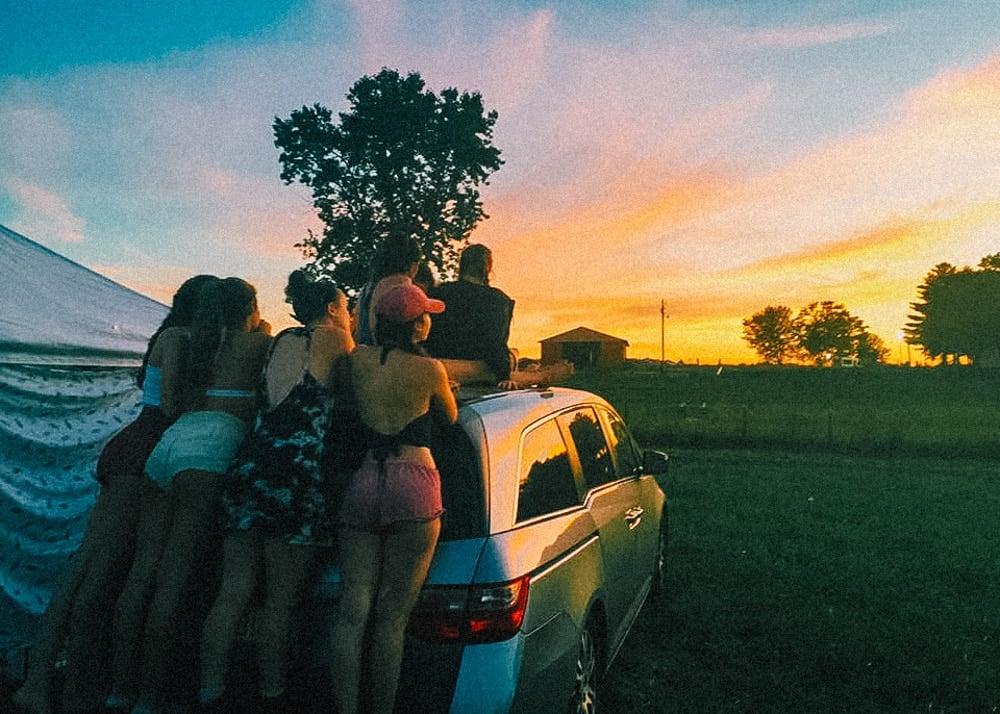 Bonnaroo is all about vibes. It's a very "live and let live" culture that is welcoming to all. Most people (and I really do mean most people) camp on site either in tents brought from home, or the ~fancy~ glamping setups you can pay a few extra bucks for.
We set up our own tent, and maybe I'm crazy, but I think that it's one of the best parts of this festival. Everyone is sticky, sleepy, and just a little bit hungover the whole day. For some reason, it makes the night that much more fun.
The camping experience unique to Bonnaroo really encourages camaraderie among festival go-ers. By the end of the trip, my friends and I were BFFs with the ladies in the tent next to us. I think all these years later, I still follow some of them on Instagram.
There are a ton of cool things to check out besides just the acts (this year features Kendrick Lamar, Odesza, and Foo Fighters). There are parades, yoga-roo, an annual 5K right on grounds, and a midday water park extravaganza to help with the heat.
The food trucks are truly unbelievable, and there's one just about every five steps. I had the best fish tacos of my life on our last day, just before jumping in the pit to watch Halsey.
Probably my favorite part of Bonnaroo beyond the camaraderie and music was the sunsets. The Tennessee summer sky popped off every night right around the time we'd walk over to the festival gates, and it all felt like the beginning of a movie.
Circus of the Dead (June)
For all the Dead Heads out there, this one's for you!
If you, like me, have watched YouTube video after YouTube video of Grateful Dead cover bands throughout your life, then the Circus of the Dead festival will be an incredible weekend.
This festival is a celebration of The Grateful Dead, as well as all of the fantastic bands that have covered them for years.
While Greenwich, CT may seem like a bit of a strange location for a Grateful Dead throwdown, trust that this is a good time. And for any New Yorkers, Greenwich is just a stone's throw away.
The atmosphere of Circus of the Dead is as chilled out and *ahem* herbally relaxed as you may expect. Knowing what to expect is half the battle!
Beyond just Dead cover bands, there are lots of other lesser known DJs and performers there to create the "mischief and magic" the festival champions.
Country Fest (June)
If the name wasn't already a dead giveaway, then allow me to explain: Country Fest is a celebration of country music!
Country Fest is well known for their campgrounds. Most guests either camp or glamp, and there are plenty of good reasons to consider these options. The campgrounds are nice and close to the entrance gate, allowing camp guests first access to the shows.
Located in Central Wisconsin, this festival is all about summer energy. Something about country music just screams summer, anyways. Country Fest features some of the biggest and best names in country every year, including Zac Brown Band and Jon Pardi.
They've made some huge improvements on infrastructure for this year's festival. For the first time ever, guests have access to showers while staying on the campgrounds and a gravel road to replace the previously dusty dirt road.
What To Bring: Music Festival Essentials
If you are a concert festival newbie, there are some definitely-do-brings and some definitely-do-not-brings. Here are some of the essentials!
Camping
If you intend on going to a camping festival such as Bonnaroo or Country Fest, your "brings" are going to be a little more specific. Here's some of my most treasured items from trips past.
Tent
This may seem obvious, but I have seen people show up to concert festivals without tents! With the intention of camping! So, just thought I'd throw this out there: bring a tent.
My personal advice is to get a tent slightly larger than you think you need. After sweating at concerts all day, the last thing you want is to be up close and personal to your partner or your friends.
We opted for a Coleman 6 person tent for four people, and it was perfect. Plenty of room for our luggage, as well as our bodies.
Chairs
Your campsite is going to be essential. Much of your time during the day is spent chilling at the campsite until the shows start, so you're going to want to be comfy.
I am a big fan of Crazy Creek chairs for camping. They are super affordable and easy to pack up.
Tommy Bahama chairs are great too, and have cup holders and headrests for maximum comfort.
Fans
Campsite fans are such an underrated key. Some of these festival locations are insanely hot, and you'll need a fan to keep from going crazy. Looking at you, Bonnaroo and Coachella.
You're going to want to head in the direction of battery operated fans to avoid annoying plug situations. Oh, and the pros know this best– keep the fan on in your tent at night to sleep well, and always bring extra batteries!
Tarp
I did not bring tarp to my first music festival camping experience, and wow, what a mistake that was.
No matter how unlikely rain may be, there's still the unfortunate chance encounter. And you can never rule out morning dew. Please learn from my mistakes and invest in a cheap piece of tarp to keep your campsite nice and dry all weekend long.
Cooler
There are not many things worse than warm alcohol. Invest in a decent cooler that will keep your stuff cold all weekend.
I am partial to Yeti coolers, personally. Yes, they are very expensive, but I would argue they are well worth the money. They are incredibly durable, and no other cooler on the market keeps your food and drinks quite as cold. It's basically a portable fridge.
Outdoor Shower
At Bonnaroo, it cost $20 to take a shower. No joke. Cut the cost out forever by investing in a portable pop-up shower.
I won't lie, the first time I saw these contraptions, I thought they were a little ridiculous. As a seasoned festival camping vet, I am now among the ridiculous. They are super convenient for washing off the grime of the day, and so easy to use.
100% one of the best things I've purchased. There is no price on feeling cute and clean for those concert festival Instas.
General
In general, whether you're camping out or not, there are certain items you absolutely must have in order to enjoy the music, food, and vibes.
Transparent Bag
Most festivals require your bag to be transparent in order for it to be allowed in the park. This is for all guests' safety, and is a very important protocol. Don't skip this detail, or your bag will be chucked at the entrance.
I am partial to fanny packs for festivals. They're the easiest to dance in!
Sunscreen
Sunscreen is so key. Most of the festivals on this list are during the hottest months of the year, no matter the state.
I absolutely love Blue Lizard sunscreen. The bottle glows blue when you are exposed to UV, so you'll always know when it's time to reapply!
Water Bottle
Again, it's summer time! Hydration is a major key if you want to keep partying all weekend long. Most festivals allow you to bring an empty water bottle into the park, and I suggest you take them up on that.
I'm going to be basic and point out how amazing Hydroflasks are. Sometimes, the hype exists for a reason. A Hydroflask will keep your water cold all day from the refill station, whether you're in Tennessee or Alabama.
Sunglasses
I hate, hate, hate squinting in pictures. Don't forget some cute shades so you're not closing your eyes through every set and every photo sesh!
For something a little higher end, I've been very into these cool hexagonal flat lens shades from Ray Bans. They're very chic, and Ray Bans are great for UV protection.
If you want cheaper and even trendier, I bought these cheap sunglasses for a Travis Scott Halloween costume and have continued to wear them since!
At the end of the day, it doesn't matter which you pick. These are the best music festivals in the world! You cannot go wrong.
A music festival typically takes place over three days, but some of my best memories of all time have been at these events. Enjoying live music with friends is one of the best things you can treat yourself to.
Whether you are getting good influencer shots at Coachella or chilling out to the beachy sounds of Beach Road Festival, I hope you have the bestest time ever. And take as many pics as you possibly can! It goes wayyyy too fast.