Today is our last day in Maui! Tomorrow morning, we're waking up early and heading to the airport to fly home to San Francisco. For some reason, neither of our bodies ever adjusted to the time change here.  Been waking up at 5am-6am each day and getting really sleepy by 8pm. *Face palm* We're still on West Coast time!! At least this will be the easiest early morning airport dash we've ever done – ha!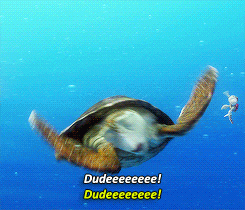 As I mentioned in my first Maui Travel Diaries post, we spent the first part of our trip to Hawaii doing a lot of activities but checked into the Hyatt Maui on Tuesday for some relaxing downtime. The Hyatt is beautiful – I could easily spend a few more days here in a pattern of days in a cabana and evening dining on sushi and Mai Tais. The beach that the Hyatt is on seems to attract a LOT of sea turtles, we've seen more than I can count on my hand just hanging out near the shoreline each day. They are so fun to see!!
On Tuesday we explored Lahaina, which I absolutely fell in love with. It has that old world charm that I love finding when traveling. Tons of Hawaiian history in this town, and lots of fun shops and eats. We grabbed burgers at Cool Cats, a great lunch spot with a cool view of the town. Robin and I did a bit of Geocaching around the city so we could earn our Hawaii State Geocaching badge!!
Yesterday Robin and I had a cabana rental here at the Hyatt and I spent most of the day reading Lethal White, the latest in the Cormoran Strike series (highly recommend this series! It's the one that J.K. Rowling wrote under a pen name.)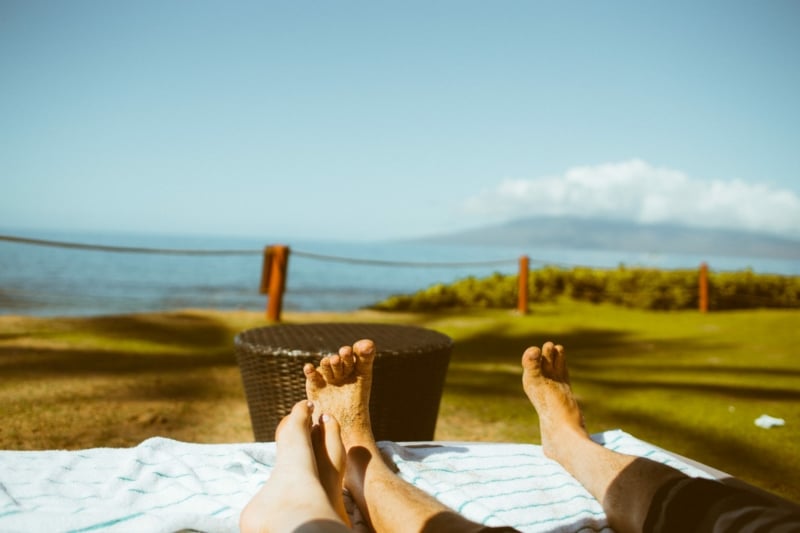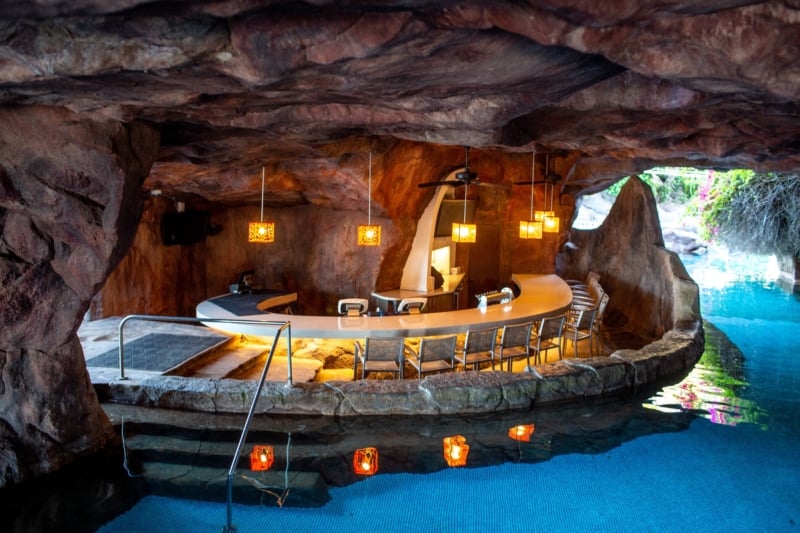 Even though we lathered up in reef-safe sunscreen, we both still got burnt but in the most awkward places. My face is a completely different shade than my chest and legs. Not sure how that happened!! Robin gets overheated really quickly, which is why it was nice to have a cabana for him. I sat in the sunny part while he tucked away in the shady part.
There's a cat here at the Hyatt named Smokey that he tried to find and pet throughout the day – so cute!
Last night we had a fabulous sushi dinner at Japengo, one of the restaurants here at the Hyatt. I've been craving sushi all week and finally treated ourselves to a bunch of sashimi and rolls! We had a great view of the sunset over the water. They're just out of this world here in Maui. For dinner, I wore this two-piece set with some Cotton and Clay Co earrings.
Then, a 10pm stargazing tour which to be honest was really hard for us to stay awake for because my body was convinced it was like, 1am when we met for the tour!! Usually, I don't have this hard of a time adjusting when traveling. We turned on all the lights and watched the Food Network ( our go-to travel TV show) before the tour.
Today we had plans for exploring more of Lahaina, but the beach right outside the resort looked very enticing, so we've been beach bums instead. Finally, tonight we're going to the lü'au here at the Hyatt which I'm very excited for!! Here's to a last great night in Maui.