The first thing you may notice is the subtle pops of orange everywhere at Boon Hotel + Spa.
An orange sign. Orange bikes for guests. White and orange striped towels on the lounge chairs. And then the palm trees lining the walkway for a touch of California flair in the countryside. Man, I'm a sucker for good aesthetics.
Location: 14711 Armstrong Woods Road, Guerneville
Type: Boutique Hotel
Good For: Couples, friends, dog parents
Just a short drive from downtown Guerneville, Boon Hotel + Spa is an Instagram-worthy boutique hotel that delivers on whimsy, that small-town friendliness and makes the perfect home base for any wine country adventure. Keep reading for photos of the hotel, review, fun facts and more insider travel tips for the area!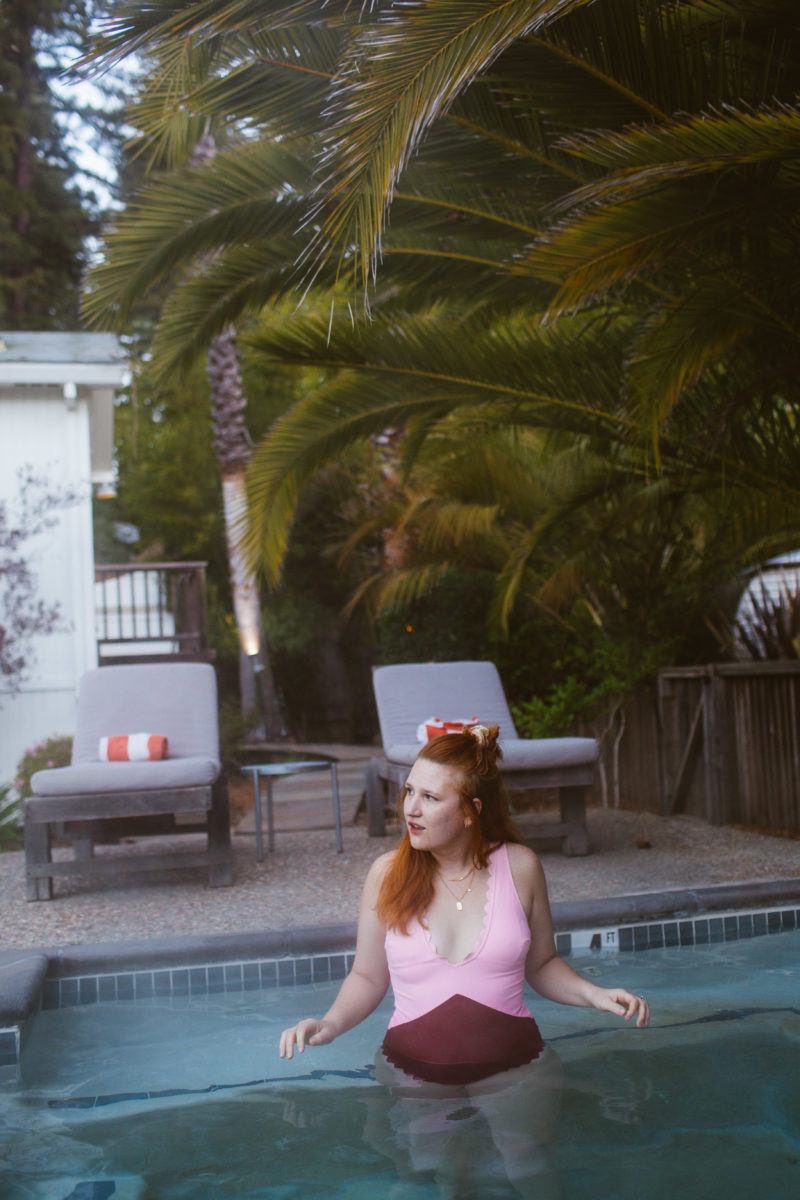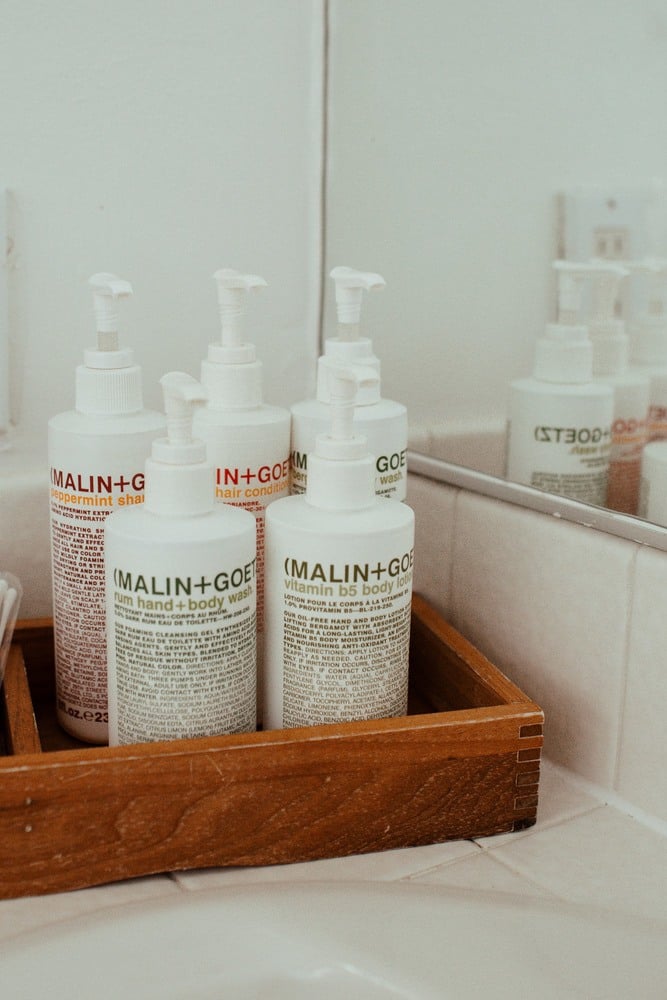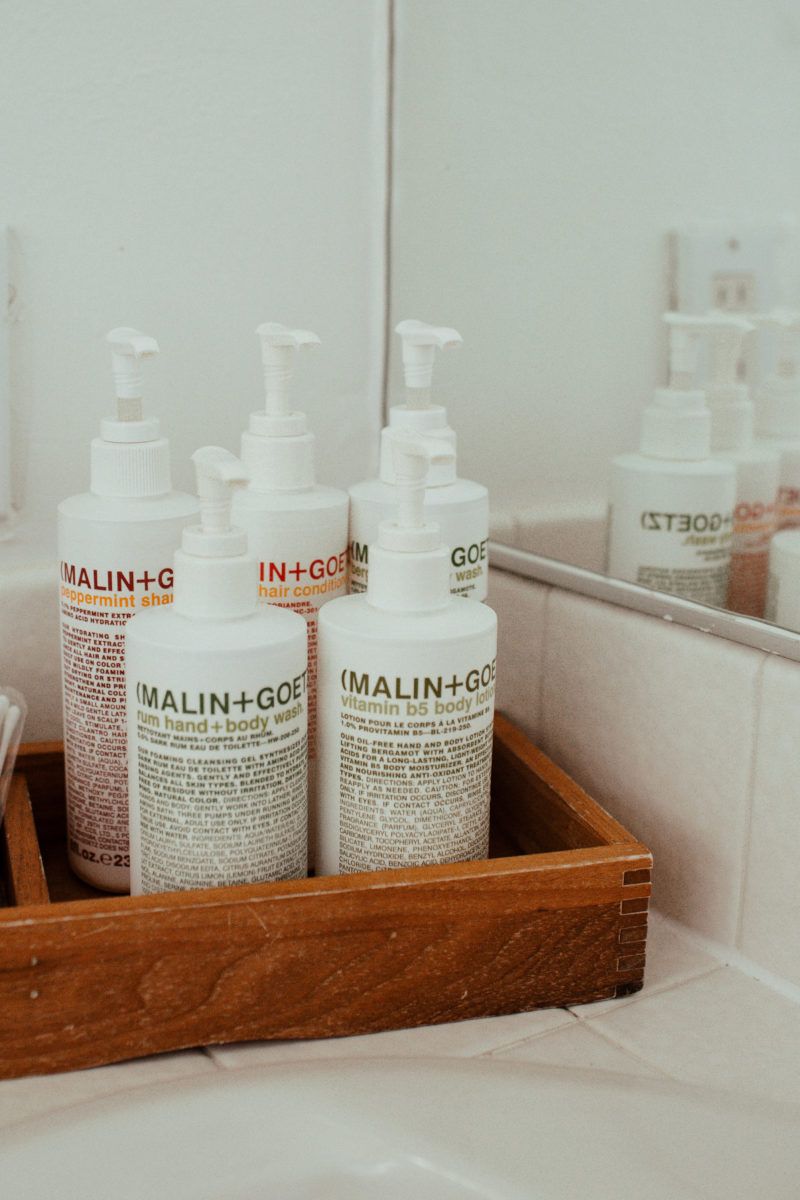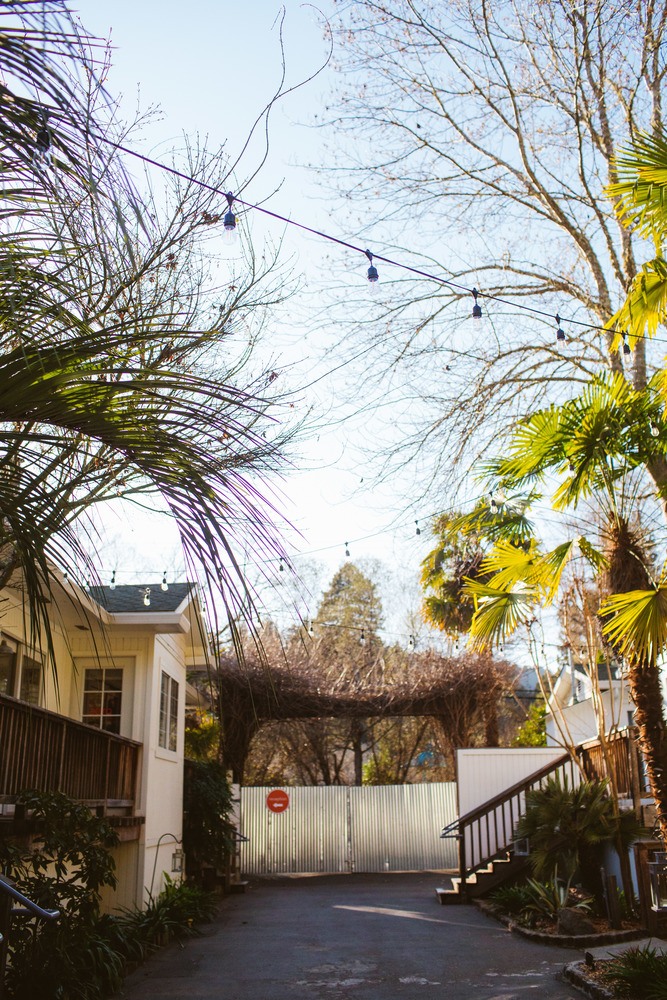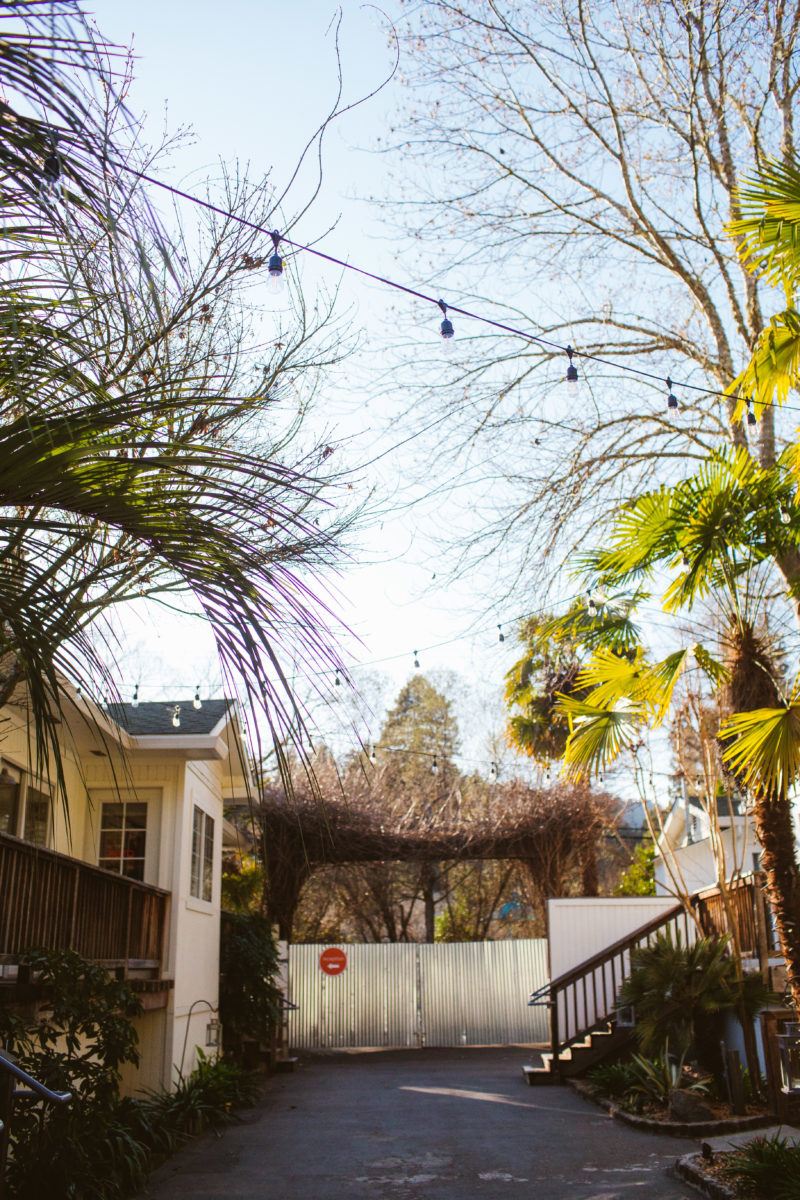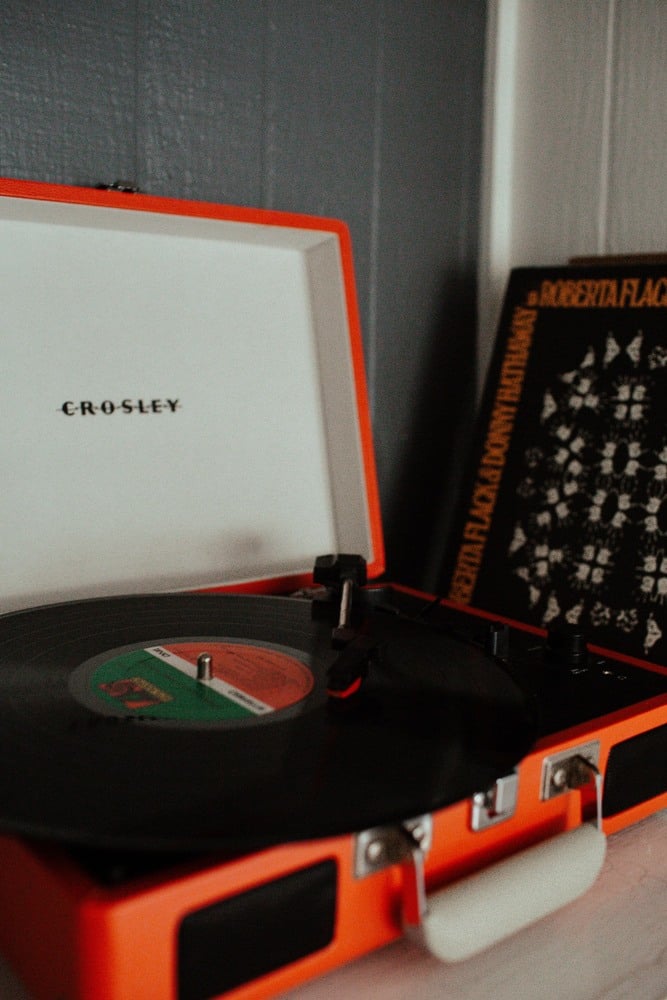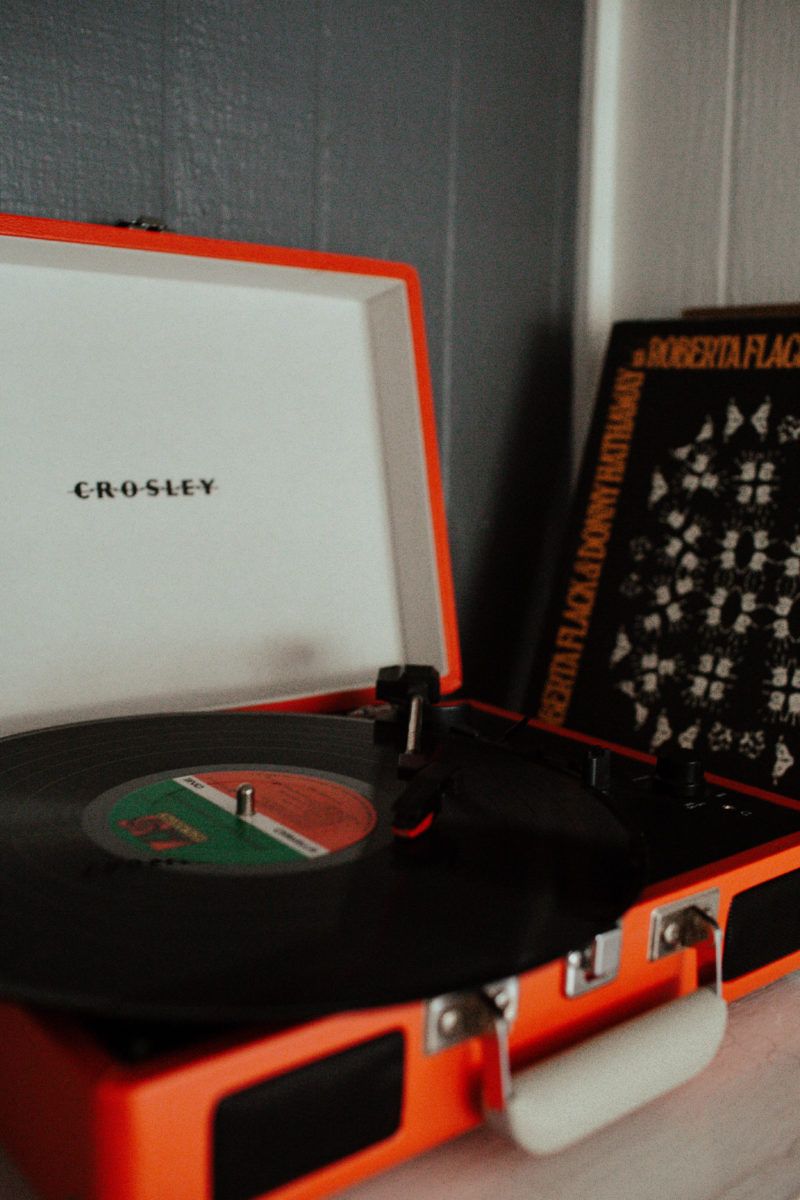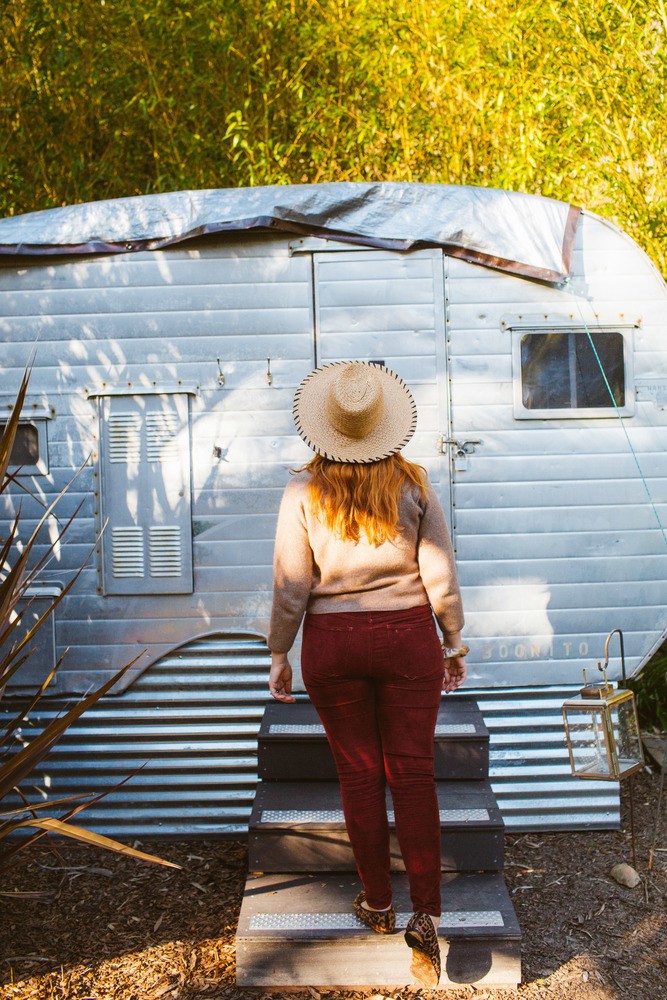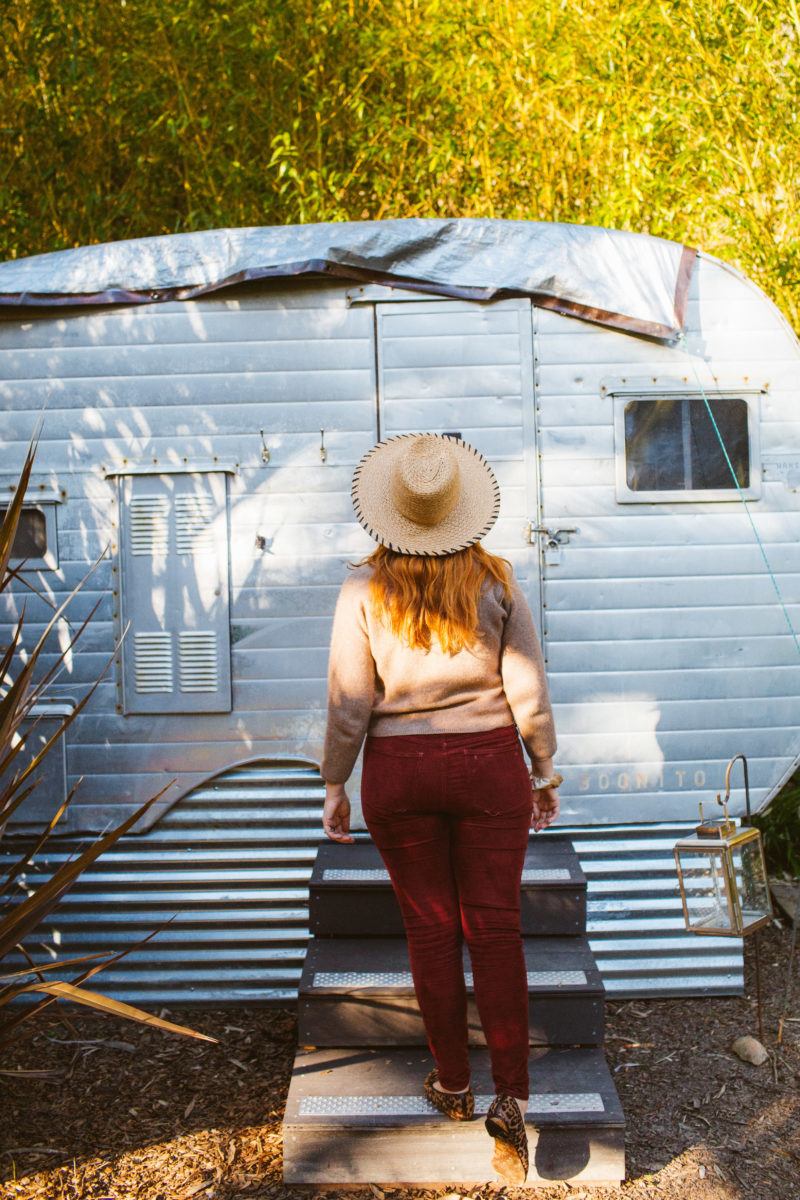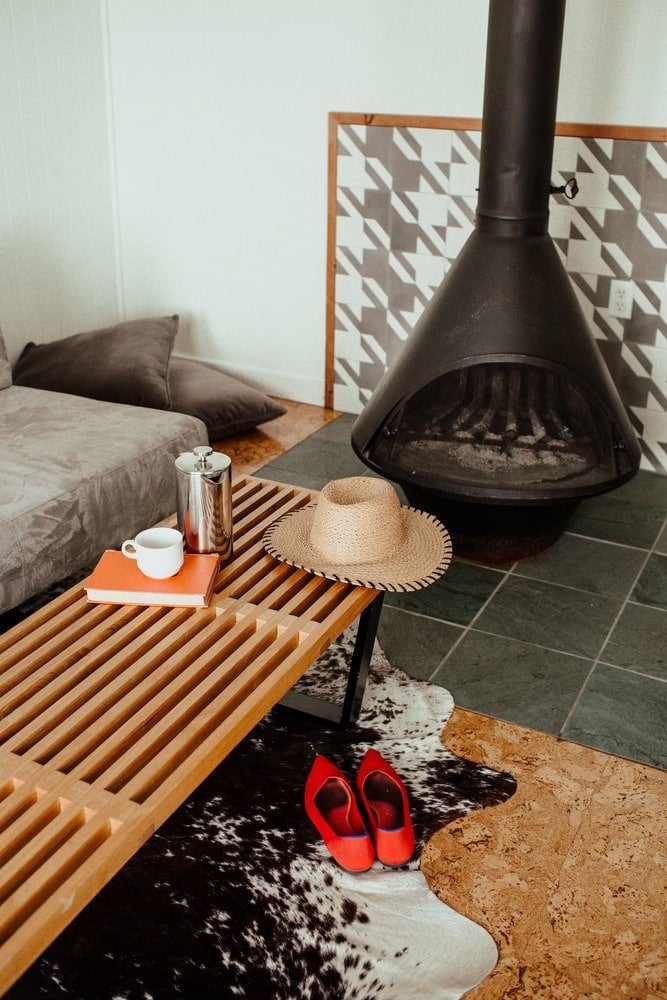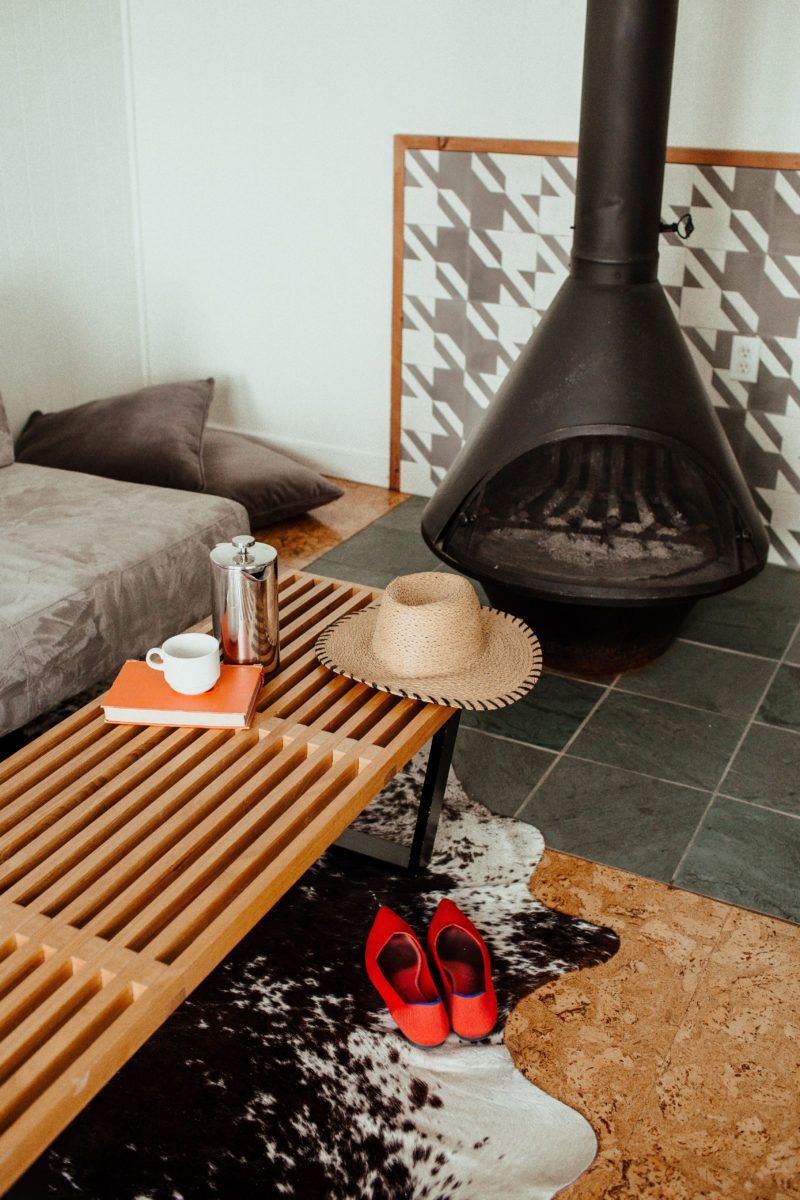 Make sure to book yourself a spa treatment to really unwind in the redwoods!
Boon Hotel + Spa History
Most people know about the logging history of the Guerneville area (especially if you took the Korbel tour) but there was was a period of mercury mining. The Boon Hotel grounds used to be the housing community for that mining camp.
And you can totally see it. The short white buildings center around a courtyard which probably was the social gathering spot back in the day. Now has an outdoor pool and hot tub, but also an "honor bar" complete with a whole armor of cocktail making supplies should you get a craving.
PS: when you check-in and get the tour, you may be asked what you think the buildings were before they were a hotel and now you can totally ace that quiz!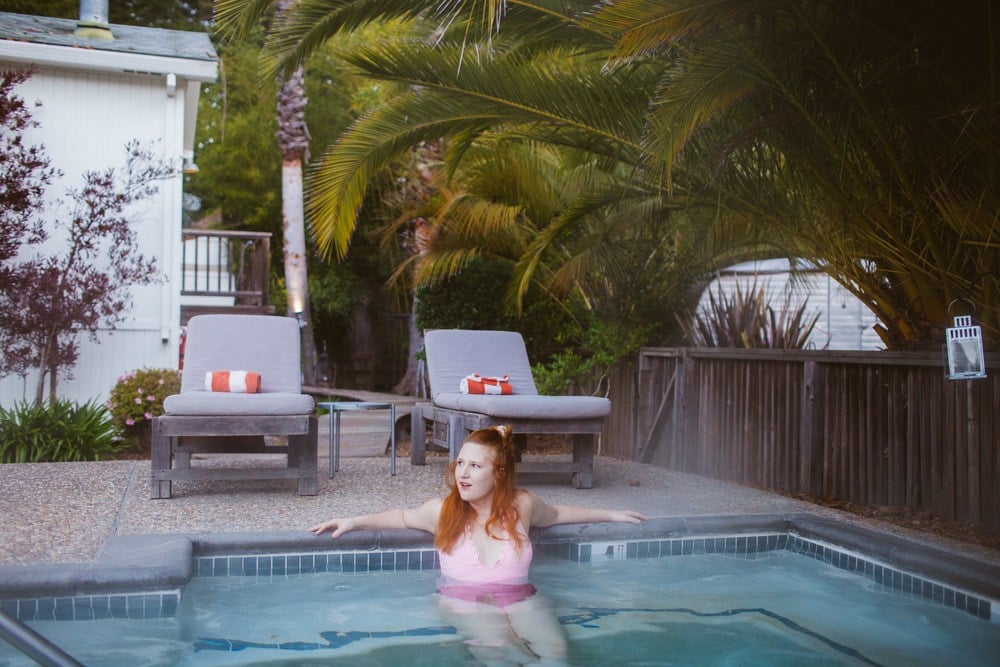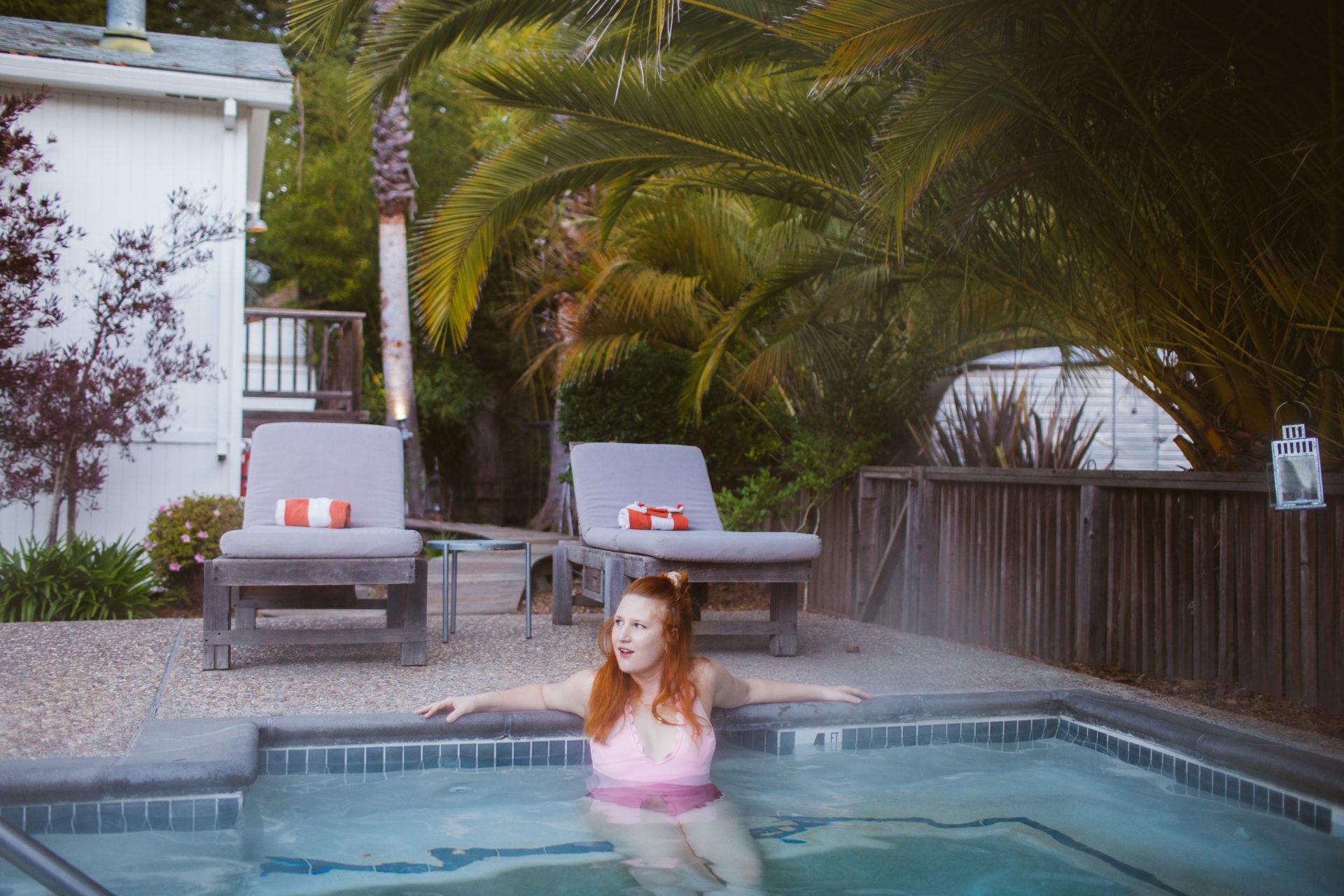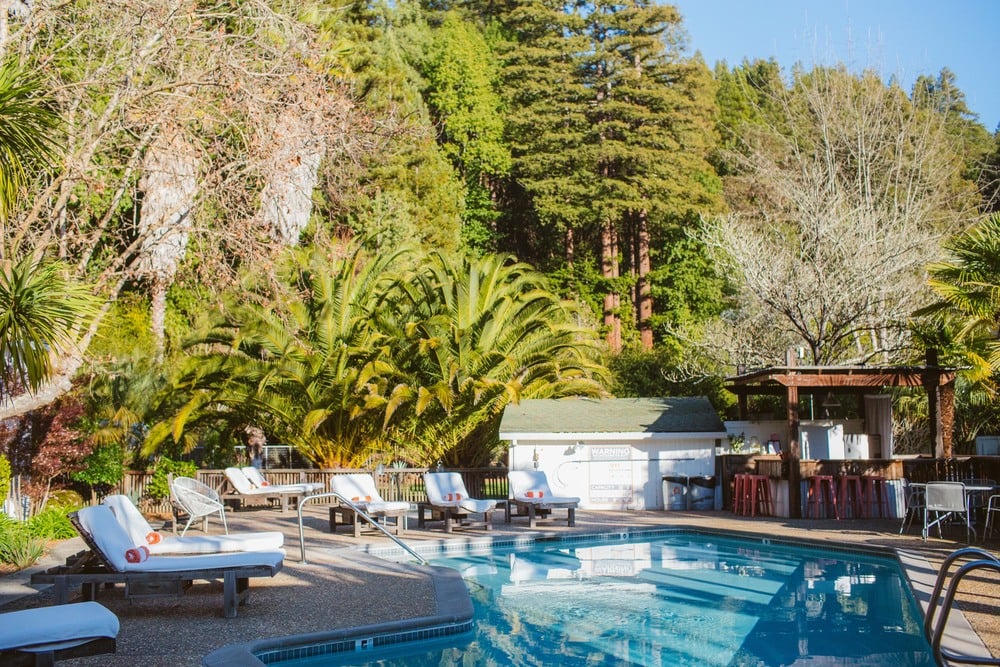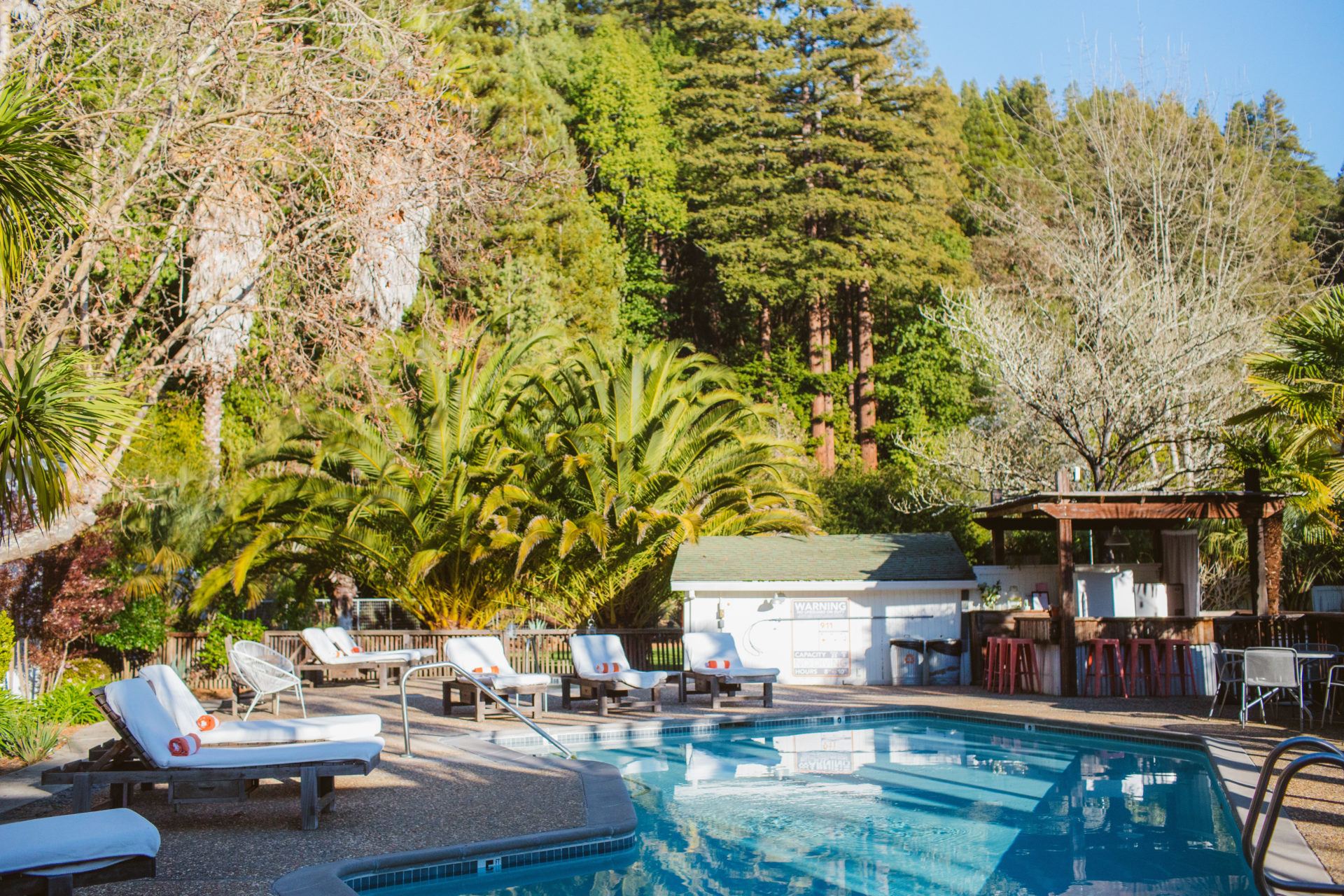 Robin and I have been visiting all the California wine regions these past few years to make micro-regional travel guides and Guerneville is a great example of why that's needed.
Healdsburg
, which is just down the road, is so very different than the heart of rural Russian River country.
Out here in Guerneville, it's slower. There are far more trees than people, cell service is non-existent in some areas and when you wake up in the morning, all you can hear are the birds chirping. But just because you are out in the forest, doesn't mean you have to lodge rustic.
Boon is a true little oasis of modern meets country flair in the middle of Russian River.
Boon Hotel + Spa does it all right. The rooms are modern but don't feel like a basic, plain hotel room you find in most places. There's a preway mid century fireplace in the corner, complete with a log and matches for the ultimate hygge vibes after a long day exploring. Use the record player to play some tunes while wrapped up in a fluffy robe.
I'm a huge fan of late night and early morning hot tub soaks, so that's exactly where I was each morning and evening during our stay. At night you can see the stars out here, something I miss in San Francisco. So many of the cabins you can book on Airbnb are tucked too far into the forest to really see the stars.
Got dogs? This spot is uber dog-friendly. (Heck, it was named after the owners now late pup Boon after all.) Just make sure to arrange your visit with the staff first to make sure dog-approved rooms are available, as not all rooms are.
Boon Hotel + Spa Room Amenities
Outdoor hot tub
Outdoor pool
On-site spa
Coyuchi organic linens
Comfy robes
Wifi
Hairdryer
Custom reclaimed redwood furniture
(malin+goetz) bath products
Wifi
Breakfast
Mini bar in-room
Bikes
Croquet lawn
Wood-burning fireplace
Self Parking
Dog Friendly
One element that really put Boon on our hot list of favorite California hotels was the breakfast. Every guest, every morning, gets a huge breakfast delivered in-room each morning. I'm talking french pressed coffee, yogurt with fruit, hard-boiled eggs and some sort of homemade pastry. (The first day we had banana bread, second was a tasty stick bun.)
Which makes sense considering the owner of the hotel is a good Network star.
Boon Family Restaurants
Christa Luedtke (who also hails from Wisconsin originally, hey girl!) is the creative genius behind Boon Hotel + Spa, but also many of the restaurants downtown. I can't talk about the hotel without raving about these dining spots that should be your evening plans during your weekend trip.
There's boon eat + drink, which has some of the best flash-fried brussels sprouts I've had in my entire life. I'm not sure what witch magic the kitchen uses on them, but they were perfectly zesty and salty. For your main course, I suggest the burger or the pork shoulder with polenta, the later which I ordered and was honestly the perfect savory dish to soak up wine from the day.
The next night for happy hour, hop over to El Barrio, a mezcal bar that looks more like something you would find in The Mission in the city versus a tiny country town (but I'm all here for it!) Bring your pup to the back patio if you have one, or take a seat at the bar for your craft margarita. I think there's every craft mezcal brand under the sun stocked here, so go wild.
For dinner, go a few buildings down to BROT, a modern German restaurant that I swear to shoes has better schnitzel than the schnitzel I've had in Germany. If you've never tried this dish before, now your chance!
If you're planning a trip to Guerneville, you'll love a weekend stay at boon. If you have any questions about the hotel, leave a comment below or DM me on Instagram @thewhimsysoul and I'll be happy to help!
Looking for more United States hotel reviews? Check out our favorite hotels here.
Book the best boon hotel rate HERE.