For New Years Eve, Robin and I drove up to Sonoma County for a relaxing day of wine tasting around Healdsburg. We visited Healdsburg before in the summer and fell in love with the cute town. This time we headed to the surrounding valley to 4 wineries on our Priority Wine Pass. This magical pass is only $40 with code "localwally" and in exchange you get free tastings or 2-for-1 tastings at participating wineries (and discounts at some hotels!) Free wine is always a good deal in my book.

Watch A Wine Country Vlog!

We headed up early as we always do. Most wineries are open 10-5pm, so you have to leave San Francisco early to make the drive up worth it. I had looked up participating wineries the night before and made a list with addresses and phone numbers – most people don't get great service out in the hills so it's always a good idea to know exactly where you are going before you get up there. Most of the ones on our list were in the Russian River/Dry Creek River string. Here's the wineries we visited!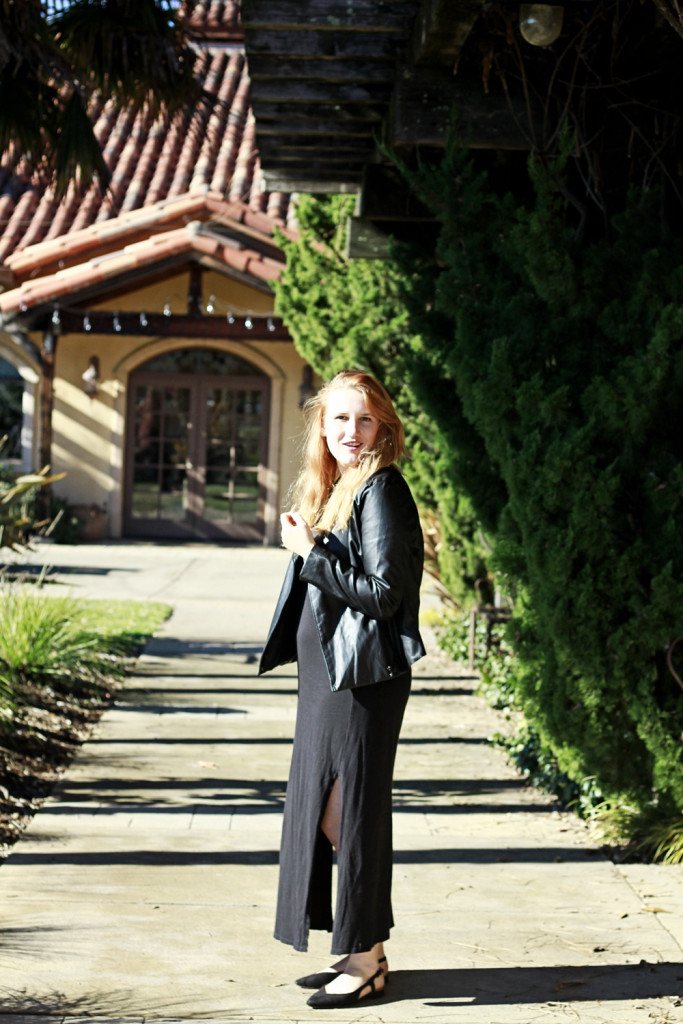 We first went hiking in the Healdsburg Open Space Reserve which is near White Oak Winery, so we made it our first stop. White Oak Winery felt more like a Napa winery with it's open fields of vines and tuscan style tasting room. They have plenty of tables for picnics in the summer (which is hard to find!) and their tasting room almost doubles as an art gallery. When you visit, feel free to take your glasses on walks around the building to taste while viewing paintings. We were the only ones there and had a great time chatting with our sommelier about White Oak's wine and things to do in the area.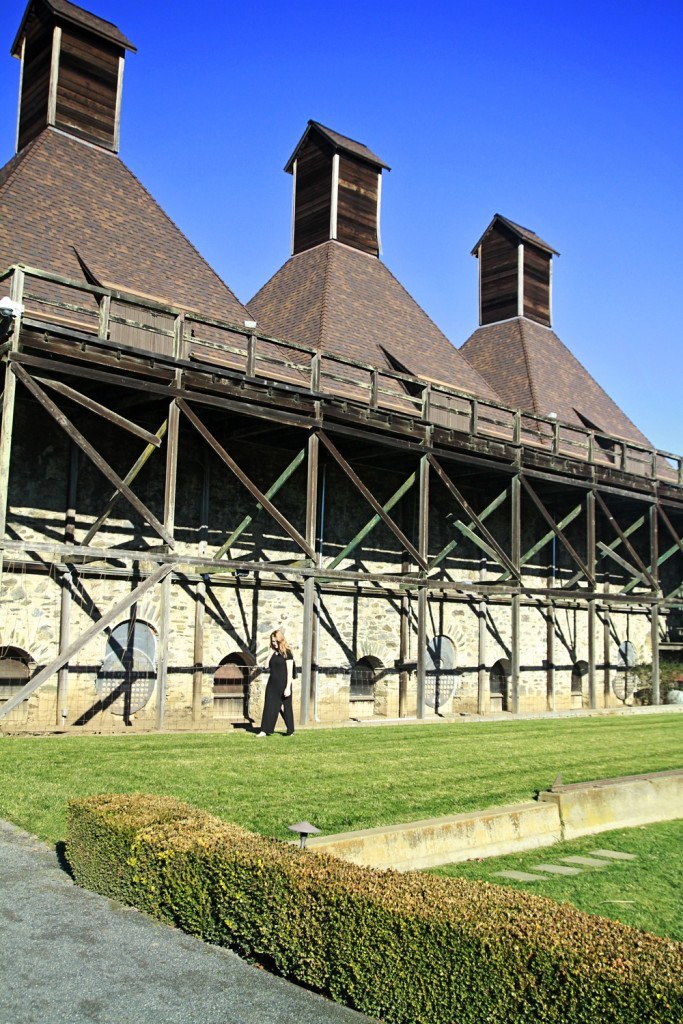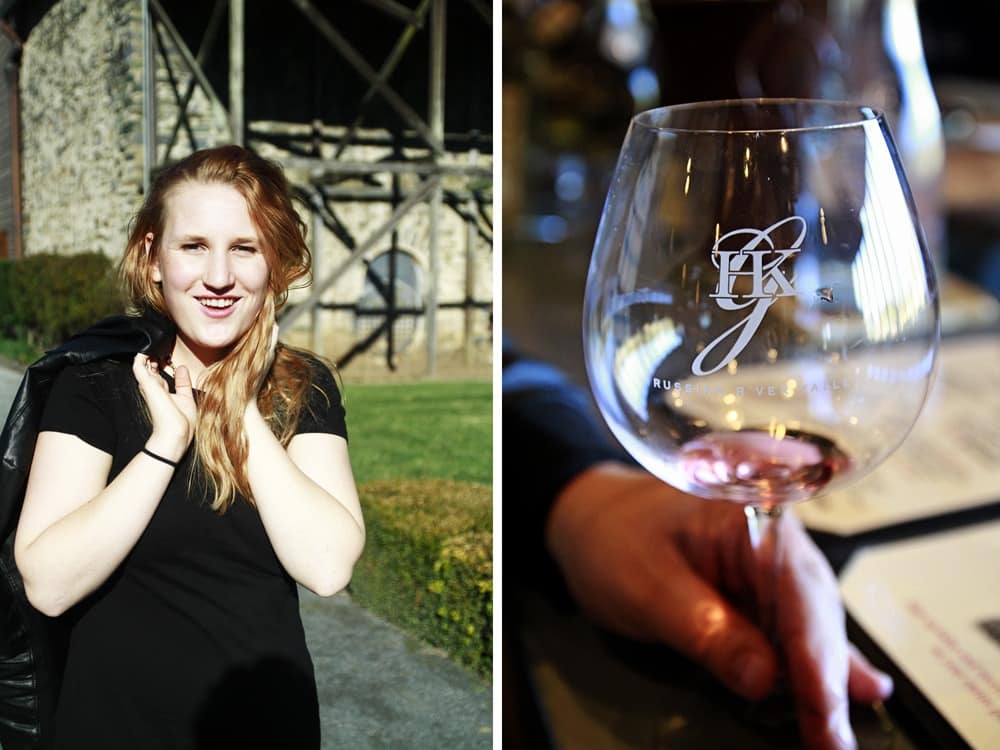 Tucked away in trees and next to a little pond that sometimes attracts local river otters, HKG is more peaceful than other vineyards we've visited. The tasting room overlooks the pond, which I loved, and their tastings include 8 wines instead of the usual 4 or 5. A great deal for just $7! Their sommelier was so kind and answered all my questions about HGK's barrel process and best wines. They specialize in pinots, so head here if those are your favorites.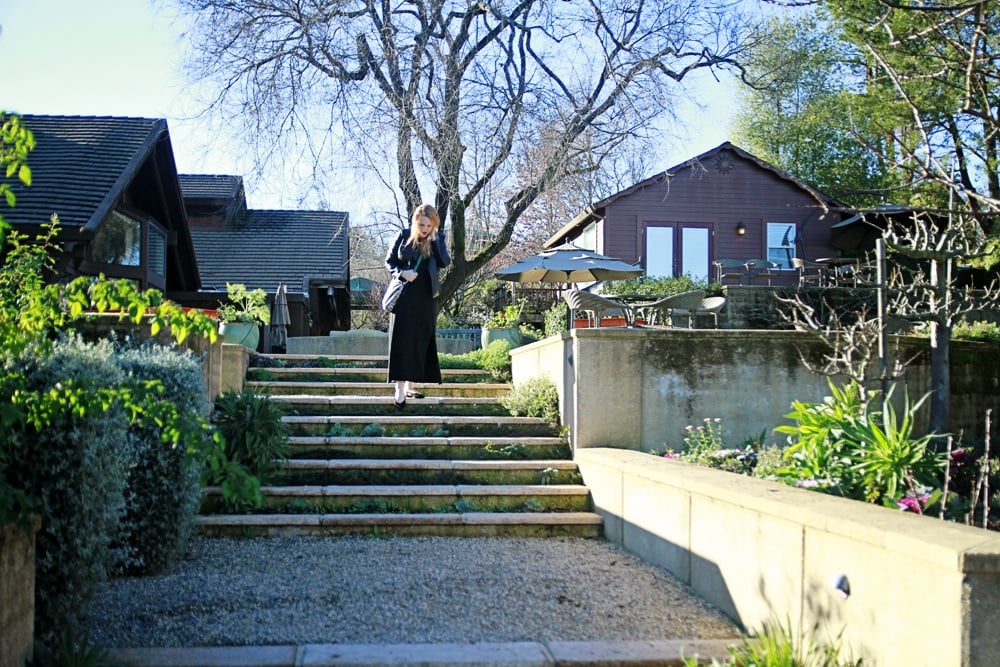 VML Winery – 2 for 1 tastings ($10)
Just up the road from HKG is VML Winery with 2-for-1 tastings. I really like the grounds of VML – plenty of cozy garden space and picnic tables. The tasting room has a tall ceiling with windows, so it's bright and airy. They had some of my favorite wines of the day. I loved how their vinter has mastered subtle flavors from toasted marshmallows  to mushrooms, producing wonderfully unique wines.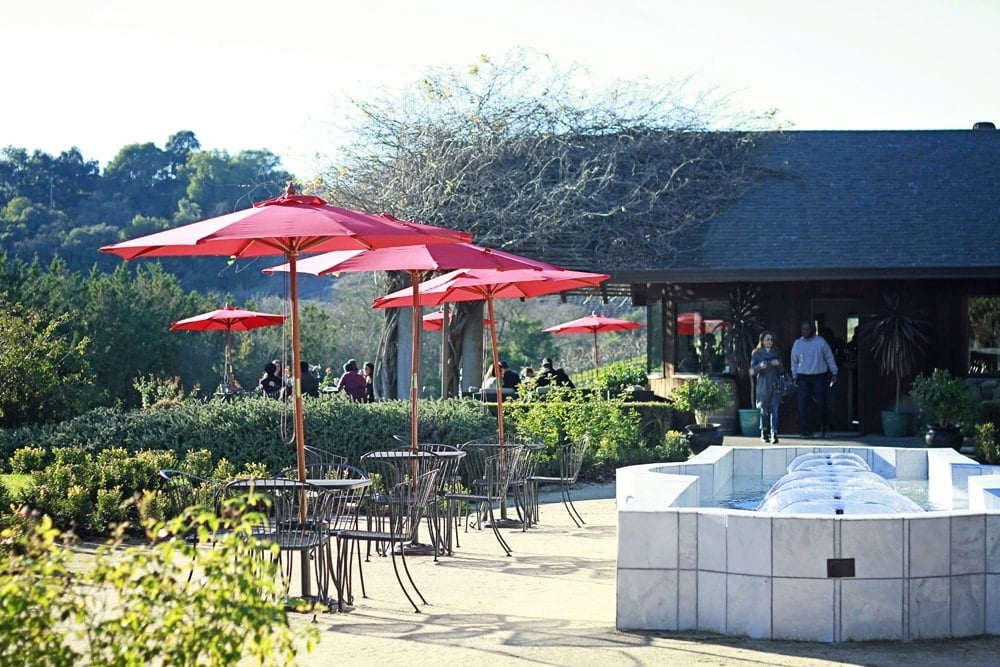 Matrix Winery – $10 tastings, waived when a bottle is purchased
So, Matrix isn't a Priority Wine Pass vineyard, but our sommelier at HKG and other patrons at VML highly recommended we stop there. It was right down the road, so we ended our day at Matrix I'm so glad we did! Matrix has this wonderful patio area with comfy furniture and a brilliant view of their vines. The temperature was a high of 55 that day, but felt a bit warmer that afternoon while sitting in the sun with flights of wine. The tasting fee for the both of us was $20, so we decided to purchase a bottle to have the fee waived. I would love to come back here in the summer when the vines are green!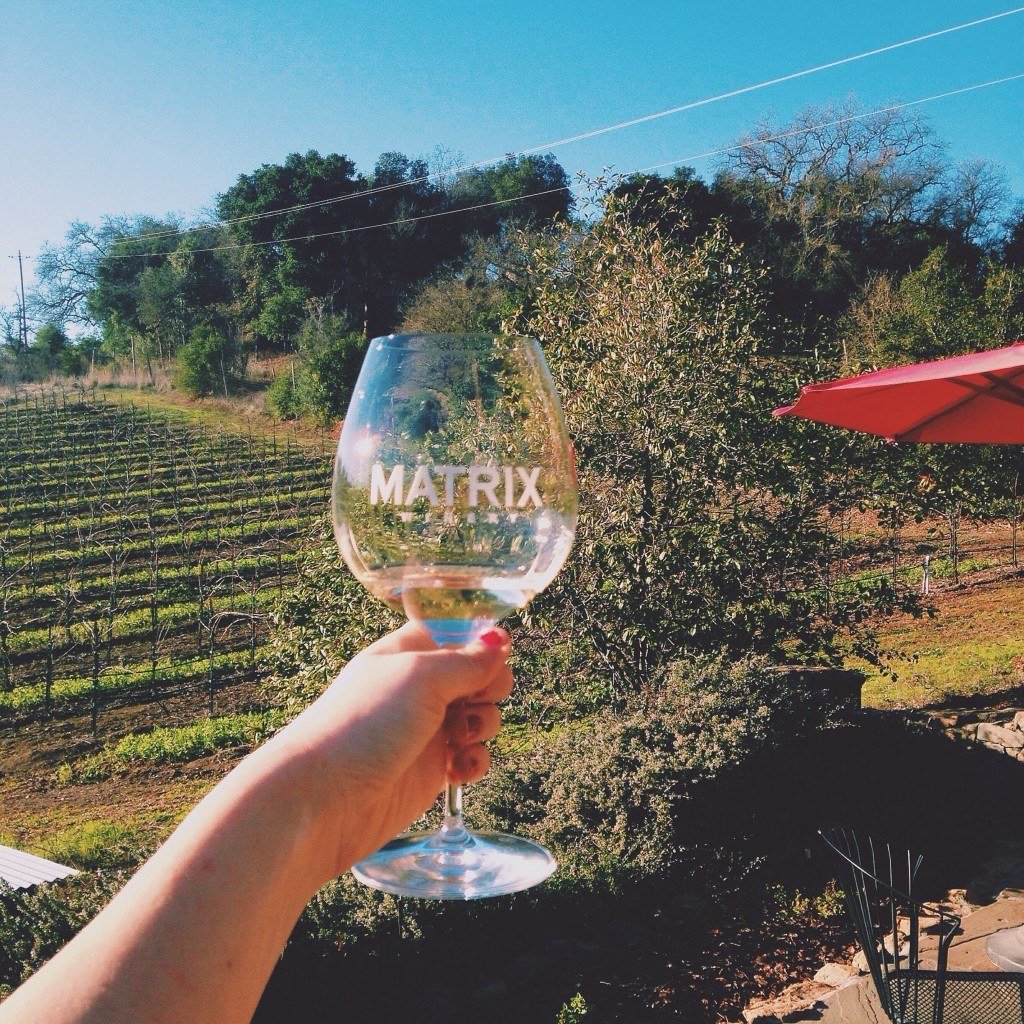 Russian River in Sonoma is well worth a visit, especially because it's less busy than Napa and the tastings are cheaper. We were thinking of spending the night in town and having dinner there, but since we planned the trip last minute, and it was New Years Eve after all, everything was booked. Hotels don't run cheap in wine country, but are cheaper in the off seasons (winter and spring) and more expensive in the summer and fall (harvest). Want more Napa Valley tips? Read THIS and THIS. Copy and paste this code on your site.
WEAR THIS TO SONOMA WINE TASTINGS

>