I was recently doing my semi-annual deep apartment clean and suddenly found myself on my kitchen floor surrounded by easily 15 different Stanley water bottles, mugs, camp cookware, coffee makers and other Stanley products.
My husband walked and in said "Wow, you really have a Stanley obsession, eh?" And he's not wrong. I've been camping all my life (I learned how to build a fire flawlessly at age 7) and I have been failed by a LOT of camping gear over the years. When I find a brand I like, I go a little hard on the collection.
I figured it was finally time to share all my favorite Stanley products for camping, hiking and other outdoor adventures. They have a huge catalog of gear, but these are the items I think are really worth the price (I also share some products that aren't worth the buy).
Why Are You So Obsessed With Stanley Camping Gear?
Robin and I are huge foodies, so when go camping or are doing the van life thing for a few weeks, having the ability to cook and eat good meals is super important to us. And Stanley just makes some of the best drinkware, cookware & camping gear out there.
Many of their products use stainless steel so they're easy to clean and are super durable. They also use double-wall vacuum insulation a lot which helps keep food hot or cold, which as you know is always a struggle when camping. Especially when you are a crazy person who likes to go swimming in waterfalls at sunrise and need coffee to stay hot for literal hours.
I will say – I also really adore Coleman products, too. Our tent is from Coleman and has survived everything from 20 degree nights next to hot springs in the mountains to surprise rain storms to hot summer days at Pinecrest Lake. Both are outdoor brands that I trust.
We Mostly Do Tent Camping & Car Camping
I wanted to preface this post also by sharing how we camp, to ensure you are on the same page. Robin and I mostly do tent camping, and sometimes car camping (usually in a rented van for a few weeks). We're not the mutli-day hiking the backcountry type of folks so please take that into consideration when reading my gear reviews.
I Tried All This Stanley Gear First Hand For This Review List
Everything on this list are either products I own in my over-the-top Stanley collection, OR are products I've been able to use first hand while camping with friends who own them. (Aka the gear I got major fomo over and had to keep reminding myself we literally don't have more space in our tiny apartment to add more right now).
My 10 Favorite Stanley Products For Camping & Outdoor Adventures
These are the best Stanley products for camping, hikes and outdoor adventures and all the camping gear I'm so obsessed with.
Best Stanley Camping Cookware & Gear
The best cooking gear Stanley offers (pots, coffee makers, jugs, etc).
Photo Credit: stanley1913.com
This french press is a masterpiece and built so well, we use it at home and on camping trips. It features a stainless steel mesh filter to keep grounds in place. Topped with the classic Stanley double-wall vacuum insulation and sleek design, this baby keeps coffee hot up to 4 hours.
And it's just so dang easy to use. Once we were camping in Big Sur and had to get up at like, 4am to catch the sunrise over the Big Sur Calla Lilies. Despite being tired, cold and working with just a headlamp and a jet boil, I was able to brew french press coffee in minutes at our campsite, which was a godsend at that hour.
I know Stanley PMI also makes a coffee brew pour over but my husband and I drink a LOT of coffee so we appreciate being able to make a lot at once, instead of individual cups. This is part of the Stanley Adventure Camp series if you're looking for it online!
Photo Credit: stanley1913.com
I've had this Stanley Compact Cook Set for YEARS, I really can't remember when I bought this mess kit but at least 9 years ago. It's been used on every camping trip I got on since I usually just go with my husband or a friend.
It has two bowls with lids, a pot that can be used on the open fire, spatula, ladle and everything can be easily packed up into a tiny compact set so it's easy to take anywhere. This Stanley cook set is simple but mighty, and under $50.
Photo Credit: stlaney1913.com
Dear LORD I have a major crush on this water jug. A van we rented once for camping had this stocked. Anyone who knows me in real life knows I drink a LOT of water and we always carry a water jug in our car. But, so many of them leak or make the water taste funny, or can't hold a lot of it.
This Stanley water jug is perfection.
Photo Credit: stanley1913.com
I don't own the Stanley Base Camp Cook Set For 4 but I went camping a few years ago with other folks and someone had this and I was loving all the things this set comes with. This Stanley Adventure Cook Kit has 21 pieces including a large steel pot and fry pan, plates, bowls, forks, cooking utensils and so many more things.
Really, all that was missing was a camp stove and fuel canister so we could boil water and cook meals. This is the ultimate camping cook it and if I start camping with more people in the future, I'm totally buying this. I think it is often compared to the GSI outdoors set which I have not tried, if you have tried them both I would love to hear your thoughts!
Best Stanley Thermos, Mugs & Drinkware
Stanley are the GOAT for camping drinkware, but these are the best of the best.
Photo Credit: stanley1913.com
I'll be honest - this Stanley coffee mug was the most surprising win for me. I absolutely thought it was just another mug (we have so many!) but it's not just a mug. Sure, it keeps liquids hot for hours like most Stanley drinkware, but what makes this special is the grip bottom.
I can throw this mug up on a car dashboard and then go driving through winding, curvy mountain passes and it'll stay there. You can put it in your boat console or car hood and it won't go anywhere. And, it has a leak-resistant flip lid lock that's so good, I've tried shaking it relentlessly to test it and it's held everything in. Now I take this on all my road trips, hikes and camping trips. It's my favorite Stanley mug!
Photo Credit: stanely1913.com
The Stanley Legendary camp mug is a classic for a reason. It's affordable (under $25 a mug), comes in tons of colors, had a solid handle and is made with the double-wall vacuum insulation so liquids can stay cold for up to 15 hours (with ice). We own 4 of the camp mug Stanley offers, but in a few different colors, and most often find ourselves using them around the campfire for water, beer, coffee or wine. Since the inside is stainless steel, it's super easy to wash them out, too.
Photo Credit: stanley1913.com
This huge insulated and leak-proof bottle says it can keep liquids hot for 48 hours, but I find it can retain heat for at least 72 with no problem. And, it can keep liquids with ice-cold for up to 10 days. 10 DAYS!
Robin and I use this mostly on road trips that require an early drive time. We'll make a big batch of coffee the night before and put it in this thermos and then have it hot and ready to go in the car as we drive out at 5am. And still have it hot 9 hours later if we're still on the road.
We also frequently fill it up with white wine and take it to the park on hot days here in San Francisco. It's used a lot in our house!
Photo Credit: stanley1913.com
This Stanley growler isn't something we bring on every trip, but when we need to use it, this is a magical little piece of camping gear. As beer lovers, we adore stopping by local breweries on van life trips or on our way to a campsite. Sometimes we plan on drinking our take-home growler right away, but sometimes it needs to last a few hours or even a day.
This growler has a  steel-lined lid to keep beer bubbly and fresh, and can keep it cold up to 24 hours. Instead of using a glass growler, we'll use this instead.
Photo Credit: stanley1913.com
This cocktail shaker set isn't something I take often on camping, mostly because I'm bougie when it comes to cocktails and don't want to bring all the things (bitters, lemons, etc) to a campsite.
But I do find myself packing this along on trips to vacation rentals quite a bit. Airbnbs and cabins rarely have a cocktail shaker in stock. These Stanley adventure cups and cocktail shaker kit are compact and easy to toss in my suitcase.
Photo Credit: stanley1913.com
This vacuum-insulated stainless steel Adventure Pint comes with us on all our camping trips. It's sturdy, doesn't break when knocked over, way better for the environment than plastic cups, and keeps beer cold on hot days.
We sometimes do use our camp mugs for beer but we prefer sipping from these larger cups.
Stanley Adventure Products I Never Use
As promised, I did want to share the Stanley camp products I've bought but don't end up using that much, to help you decide if they are worth it or not. I don't want to say these things shouldn't be bought, they're all made well since they are Stanley 1913 products, but I personally haven't used them much at all.
Stanley Lunch Box: I love how cute this lunch box is and I thought I would used it all the time for picnics but have only used it twice. I think if I went fishing more often, this would be handier to have in my canoe.
Shot Glasses & Stanley Flask: I have literally never used my Stanley flask and shot glasses. They sure are cute but I stopped being able to take shots as soon as I graduated from high school. We'll totally bring a bottle of whiskey on a camping trip, but pour some in a glass, not a shot glass or the flask.
Water bottle: It looks like the water bottle I own is no longer sold. It's not a bad water bottle, it's just a little small for more. I prefer water bottles that are larger and when I have used this Stanley bottle on hikes, I find it just can't hold enough for me.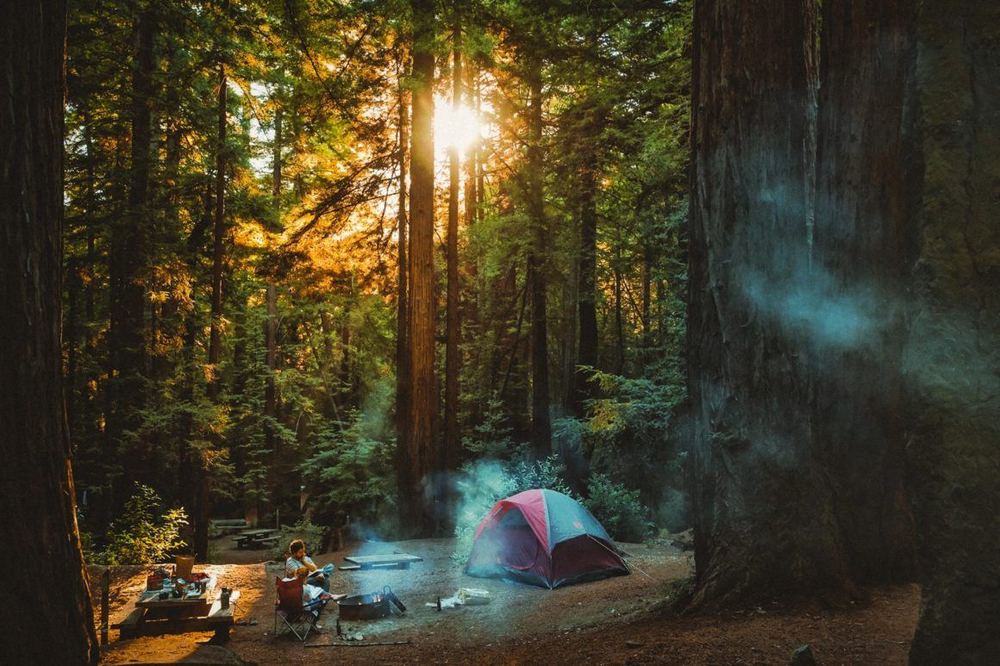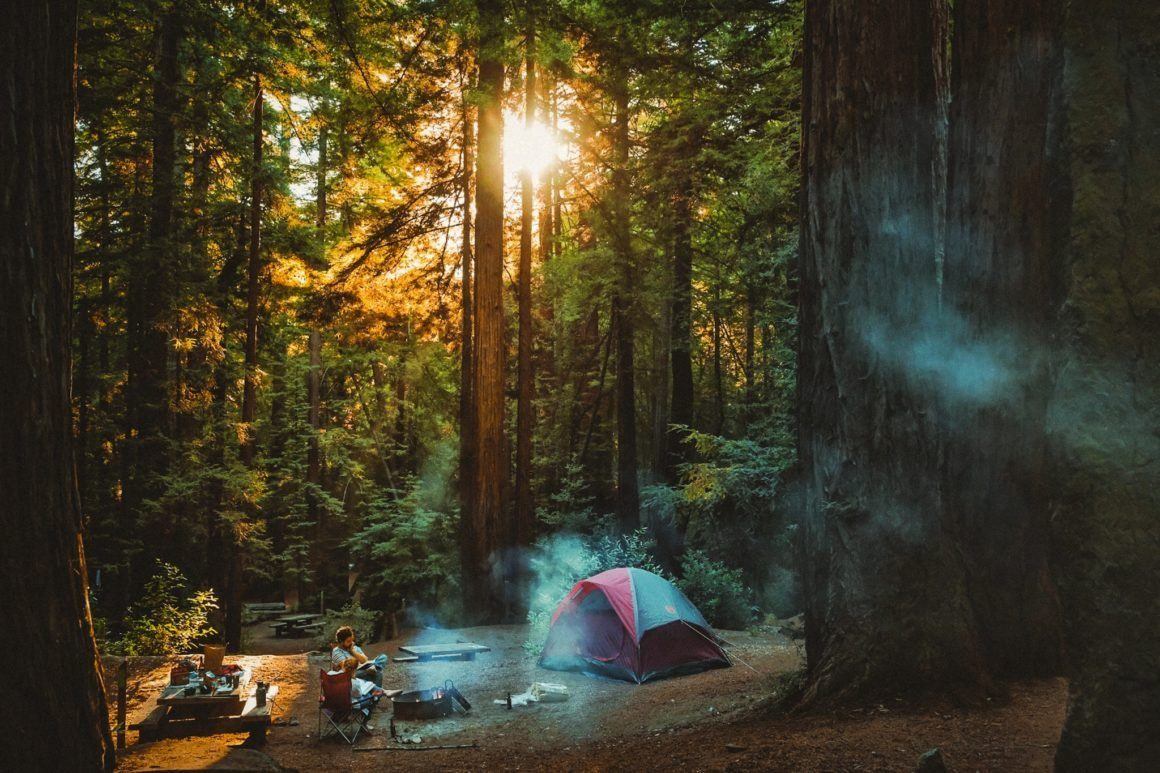 Stanley Gear On My Wish-List
And, now these are all the things I haven't had a chance to test out in person yet but I'm seriously considering buying for this year's camping adventures. I'm always trying to level up our camping game and these are the things I think we really need.
Where To Buy Stanley Thermos & Other Products
You can shop Stanley thermoses and other gear online at the Stanley company website directly. This is where you can usually find the best deals. They're also stocked at major outdoor retailers like REI and Backcountry, and I've seen some of the travel mugs and basic Stanley thermal gear available at Walmart and Amazon.
Shop Stanley At:
I hope this helps you decide which are the best Stanley products for your outdoor adventures! If your favorite piece of gear didn't make the list, please drop a comment so everyone can see. I've tried a LOT from the brand, but not everything.
Happy camping!