I've been getting tired of the same old routine Robin and I have on weekdays. Work – Home – Sleep and repeat. So one day after work last week, I had Robin pick me up and we drove to Alamo Square where the famous Painted Ladies are to have a dinner picnic. 
I ordered from SpoonRocket because they boasted delivering in under 15 minutes. My guy took 20, but that's still pretty good. That day was the first chilly and cold day after a streak of hot and sun, so I was eyeing the mac and cheese option. Can you tell that I'm from Wisconsin?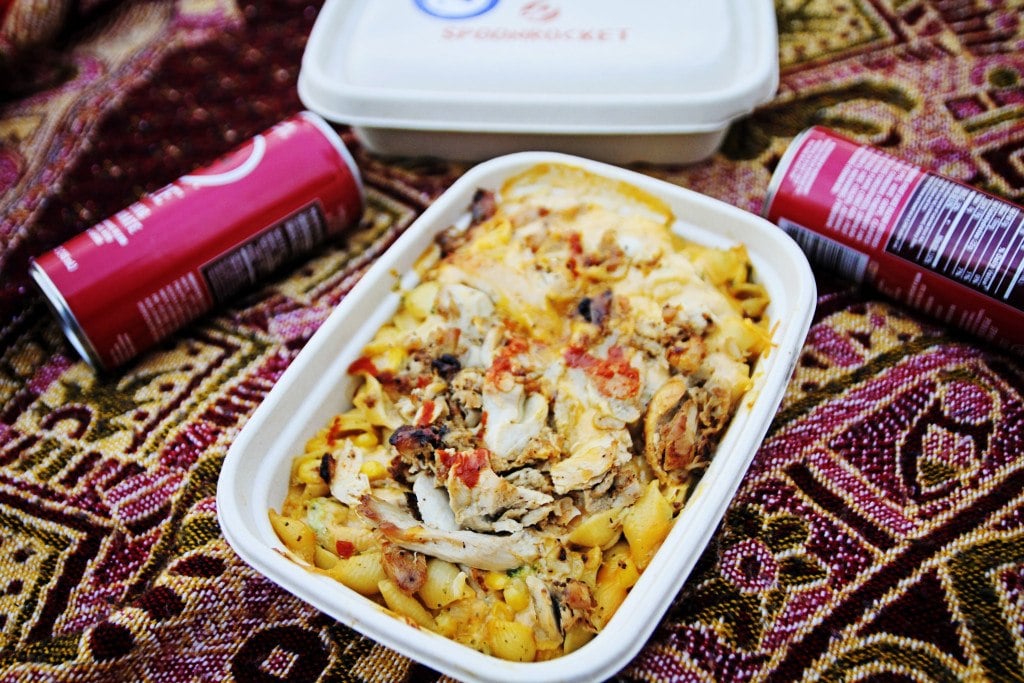 We've been to the painted ladies once before, and it was nice to come back and relax at. It's parks and views like this that really steal my heart. We weren't the only people there. It's a popular dog area and there was even this one dog who smelled our food and refused to leave. His owner had to literally drag him out 😛
I had expected it to be a hot day again, so I wore only this jumpsuit, a light scarf that I ended up wrapping around myself and a light jacket. I was a bit chilly, but Robin hugged me to keep me warm 🙂
I've been a big fan lately of mixing animal prints. Here I mixed a tiger/zebra scarf print (can't tell which it is?) with my leopard patterned heels. The key is to have neutral space to balance it out. The shoes are new, but everything else is either old or thrift so I link similar current versions for those items.