In case you missed it, Portugal is having a moment. Travelers are flooding Lisbon not only to visit, but live! The European city tops the list for most affordable and best places to live for an expat.
Personally, I've been itching to visit Portugal for a few years now, and am so grateful to have the opportunity to visit this past September including 3 days in Lisbon. But I wasn't alone. Hoards of tourists surrounded me.
And you know what? Good for them. While I don't love a crowded room, I'm so happy that travel is picking up again, and I'm excited for everyone to see the wonders of the world.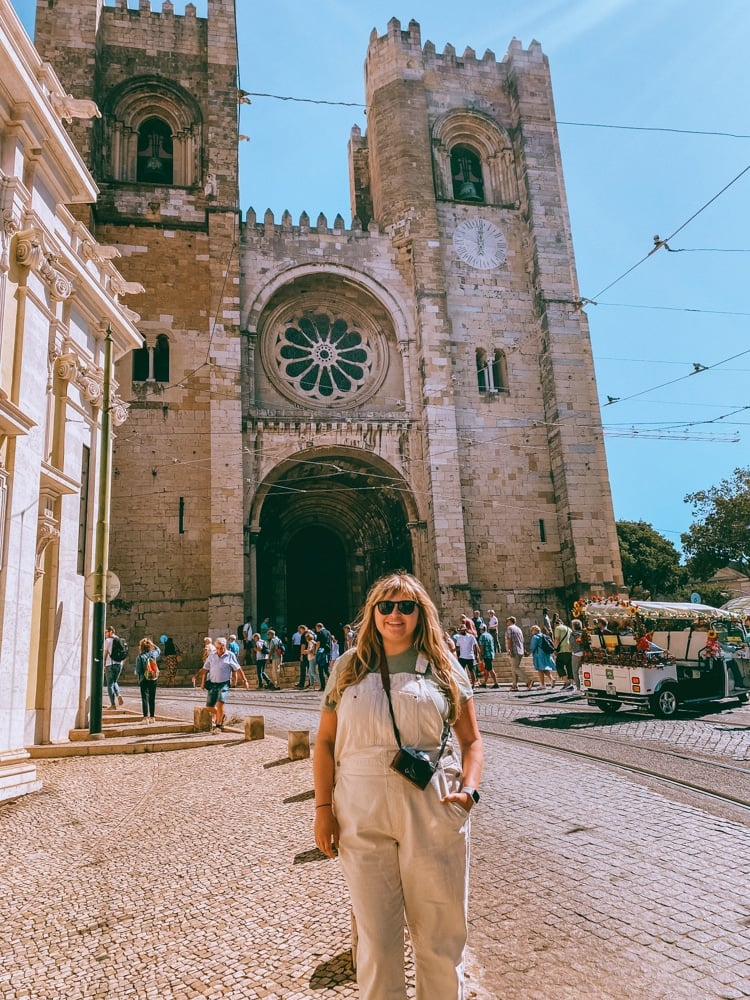 How to Spend 3 Days In Lisbon, Portugal (Full Guide With Itinerary!)
Now, how can you spend three days in Lisbon? Easy, there's more than enough to fill your time!
You could honestly spend a full week or more exploring Lisbon and its surrounding area. The real question is… how do you narrow it down?
Before we jump into the 3-day Lisbon itinerary full of UNESCO World Heritage sites, stunning miradouros (view points), beautiful architecture and the infamous number 28 tram, let's dig into some of the finer details to prepare for your trip.
When to Visit Lisbon
Lisbon is a year round destination. With 300 days of sunshine, you can pretty much visit Lisbon at any time of the year. That said, be aware. As a coastal city, it gets HOT and humid in the summer months.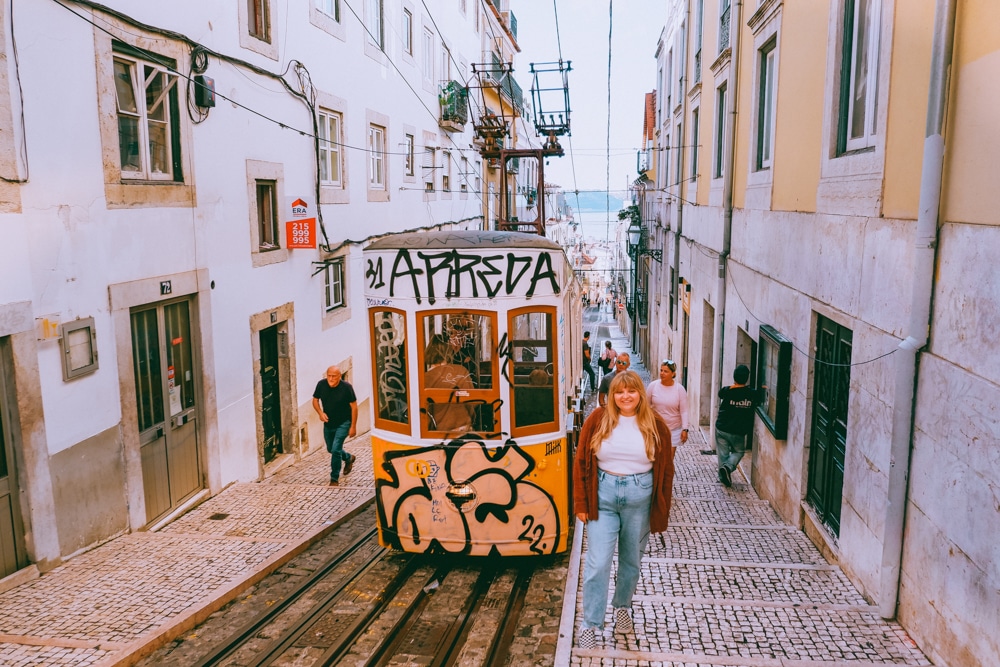 I visited in the shoulder season in hopes of avoiding huge crowds and high temps. What is shoulder season? It's a term for the period between the peak season and offseason. A great time to travel anywhere!
For me, this was September, and the weather was beautiful. Like the perfect date, all you need is a light jacket for the evenings.
Before You Go To Lisbon, Portugal: What to Pack
Depending on the time of year you're traveling, your packing list might look different.
For the non-winter months, I recommend dresses with comfortable walking shoes and undershorts to prevent chafing layered with a light cover up like a button down or jean jacket.
For the winter months, jeans and t-shirts again layered with a cover up or heavier jacket depending on the weather report!
No matter the time of year, you must pack: comfortable walking shoes, sunscreen and a travel purse or fanny pack.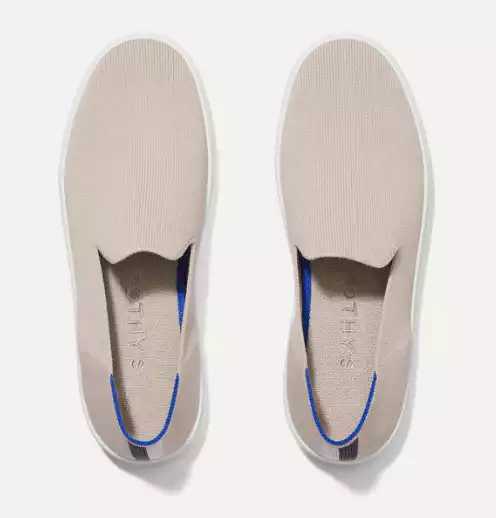 How to Get Around Lisbon
Lisbon is fairly walkable and public transport is readily available. You can pretty much catch a train, bus or tram from anywhere in the city.
Getting to/from Humberto Delgado Airport
You could use public transport getting to and from the airport…but Ubers were incredibly affordable and fairly easy to book. Open the app while you're still inside and order away from the pick-up sites. That was helpful in getting a driver assigned sooner!
Transportation in Lisbon
I wouldn't recommend a rental car unless you're planning to leave the city as parking in the city seemed fairly difficult. We even saw some tourists working with police to get a boot off their rental car.
Public transportation was reliable, and it's easy to purchase a Viva viagem card to refill as needed or just pay as you go!
Or if you're considering the Lisbon Card (similar to other city cards where it gives you access to various tourist attractions and discounts to other experiences), it also includes access to public transportation!
If I could do it all over again, I would definitely use this card. It's only 20 Euros and gives you access to unlimited public transport and tons of museums. Buy it here!
When not using public transportation, we rented scooters. Not the electric scooters like Lime and Bolt which were also everywhere, but the Vespa-like electric scooters from the company, eCooltra.
Accommodations in Lisbon
If you've read my 3 Day Paris Weekend Itinerary, you already know I love a vacation rental. There's something cozy and comforting about coming home to a place that's just your own. And I love to imagine what it might be like to live there.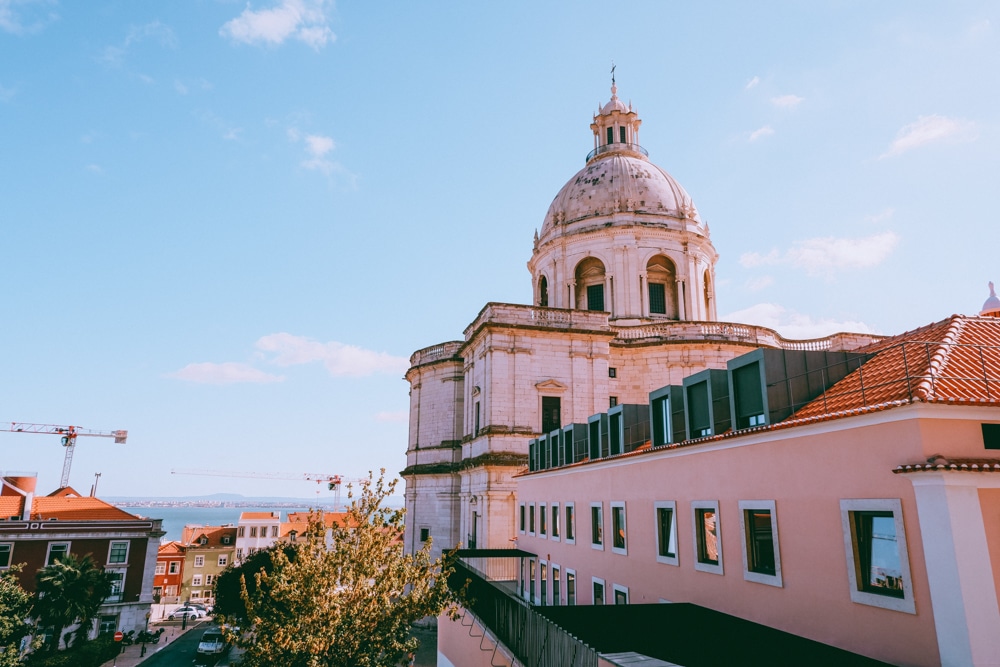 Vacation Rentals in Lisbon
There are SO MANY vacation rentals in Lisbon on Airbnb and Vrbo. I stayed in this super quirky loft near the National Pantheon, but here are some other places we saved:
Best Hotels in Lisbon
That said, I have been warming up to the idea of hotels. Especially with the rising cost of additional fees like a cleaning fee when you're already asked to load the dishwasher or remove the sheets.
At least with a hotel, it's all included and sometimes feels safer to be somewhere that's staffed 24/7. For Lisbon hotels, here are some in great areas!
If you need a cheap stay near the airport, we stayed at B&B Hotel Lisboa Aeroporto. It was cozy and clean, but just what we needed for a quick stay!
Where to Eat in Lisbon, Portugal
Something I didn't know about Lisbon before visiting, brunch is huge. There's SO MANY places for brunch.
You'll find an assortment of pancakes, avocado toast, English breakfast (with baked beans and all!), croissants, juices, smoothies and more on the menu.
Most restaurants offer reservations, so be sure to book ahead when you can to avoid a long wait.
Best Coffee Shops In Lisbon
COMOBA
Fabrica
Copenhagen Coffee Lab & Bakery
Hello, Kristof
Best Brunch In Lisbon
The Mill
Dear Breakfast
Fauna & Flora
Break Se
Nicolau Lisboa
Seventh Brunch Coffee
Amélia Lisboa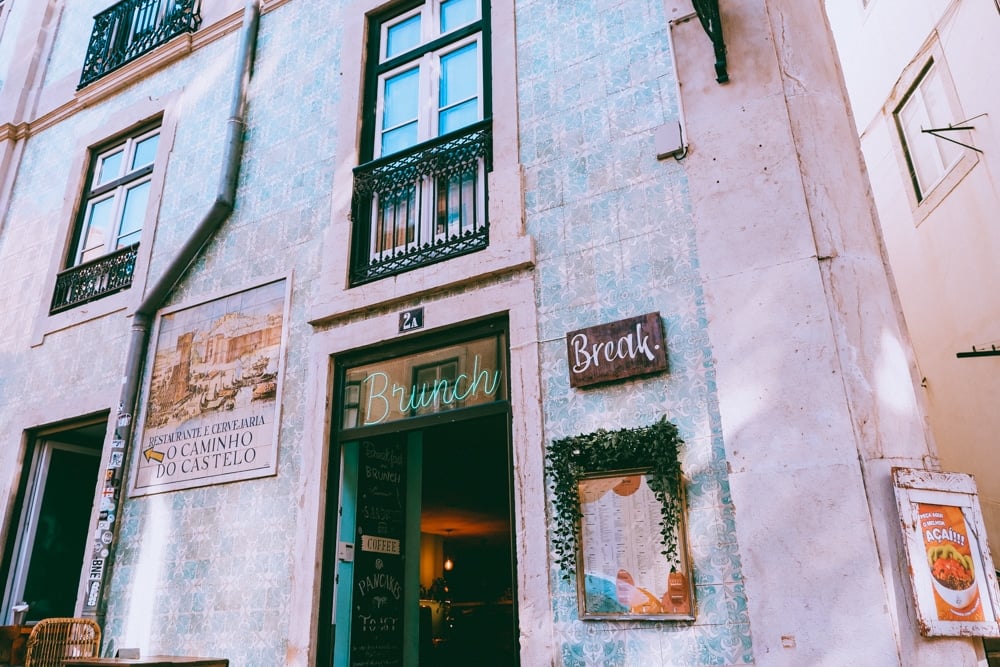 Best Lunch & Dinner In Lisbon
Time Out Market Lisbon
Ponto Final
Rosa da Rua
Altalho Real
Miscellaneous (& Delicious)
Landeau Chocolate
Ippolito & Maciste
A Complete 3-Day Lisbon Itinerary for First Timers
Visit Lisbon for the first time? My first time in Lisbon was not perfect. It was at the tail end of a 2-week trip traveling throughout Portugal, and needless to say I was TIRED.
I didn't feel quite as motivated to see all the sights, but I still had an amazing time!
If I were to do it all over again, this is the itinerary I would follow. I've also noted some timing suggestions throughout to help navigate busy times or crowds the best you can.
But don't stress if you can't make it work within your planned travel days.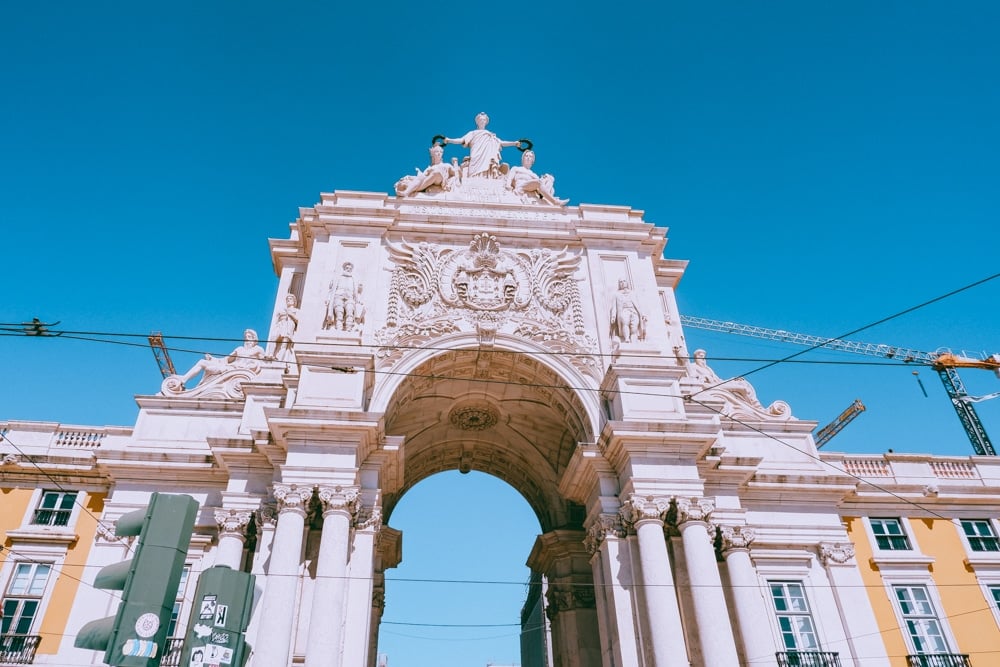 Day One in Lisbon Portugal
Start your trip with a walking tour of Lisbon. Whether you just wander around or book a walking tour with a local guide, it's a fantastic way to spend the first day in Lisbon.
This way, you can get a better understanding of where you are, spot restaurants that look good and find areas you want to explore further! Your first day is also when you have the most energy, so better to get out there and explore!
If your group can't do all the walking (or just don't want to!), we saw tons of people zooming around on Tuk Tuk tours (like this amazing 3 hour Tuk Tuk tour of the city). You get a private Tuk Tuk and guide to take you to all the sights without walking by foot!
Commerce Square
Start at Commerce Square, a square facing the water where the royal palace once stood before being destroyed by the "Great Earthquake."
In the center is a statue of King José on horseback. The area appeared to be a central location for community events as we saw a few when we were in town!
On the northside of the square is the Arco Da Rua Augusta. It was built as a symbol of the rebuilding of Lisbon after the earthquake.
Santa Justa Lift
Walk through the arc towards the Santa Justa Lift. Built in the industrial age of the 19th century, it's original purpose was public transport, but these days serves as a tourist attraction.
Personally, I don't think the lift is worth the wait as the city is full of beautiful viewpoints, but definitely worth a stop to check it out from the ground.
If you're visiting on a Saturday, check out Feira de Alfarrabistas, a Saturday book market or book fair.
Rossio Square
Next, head toward Rossio Square (or Praça do Rossio) – located in the heart of the city, the town square features a unique and fun floor tiling and a beautiful water fountain imported from France in the 19th century.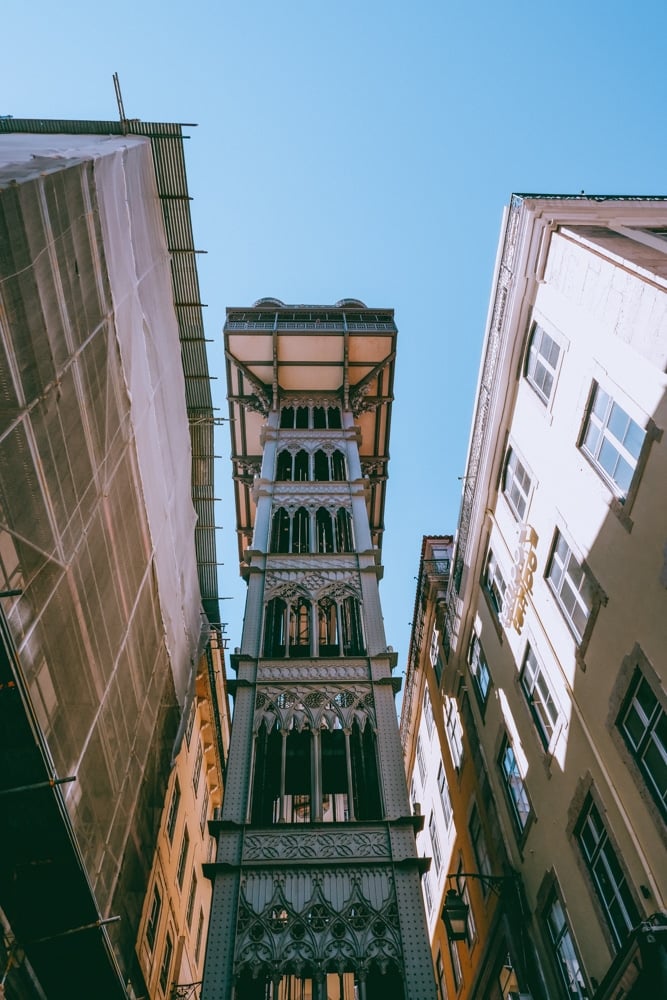 In the past, the city center was a popular stop for artists and writers to gather. Now encircled by cafes, restaurants and shops, the square is a happening place for tourists and locals alike.
Jardim do Torel and Graça's Viewpoint
Continue walking about 15 minutes north to Jardim do Torel to sit and enjoy a beautiful view of the city. Grab a snack in the area (a pastel de nata and an espresso for me, yum!) because the next destination is about 20 minutes away by foot.
Graça's Viewpoint (or Miradouro da Graca) is one of the most popular terrace viewpoints in the city with panoramic views plus a fun outdoor beer garden.
When we visited around sunset, it was packed. Instead try to visit just before lunch or during lunchtime to avoid the bigger crowds.
National Pantheon
From there, venture to the National Pantheon (or Church of Santa Engrácia). This 17th century iconic monument wasn't finished until the 20th century due to the passing of its original architect and a loss of interest by the king.
Originally built as a church, it was converted into the National Pantheon in 1916 where various Portuguese personalities are now buried including the airport namesake, Humberto Delgado and Portuguese poet and writer, Sophia de Mello Breyner Andresen.
If you're visiting on a Tuesday or Saturday, stop by the Mercado de Santa Clara. A huge flea market full of housewares, vintage clothing and antiques.
Lisbon Cathedral
Next, stroll to the Lisbon Cathedral (or Se Cathedral Lisbon). The city's most important religious building.
As the oldest church in the Lison, it has witnessed much of Portugal's early history as well as many baptisms, marriages and funerals of Portugal's nobility and elite. When I visited, the bells were ringing non stop in celebration of a wedding!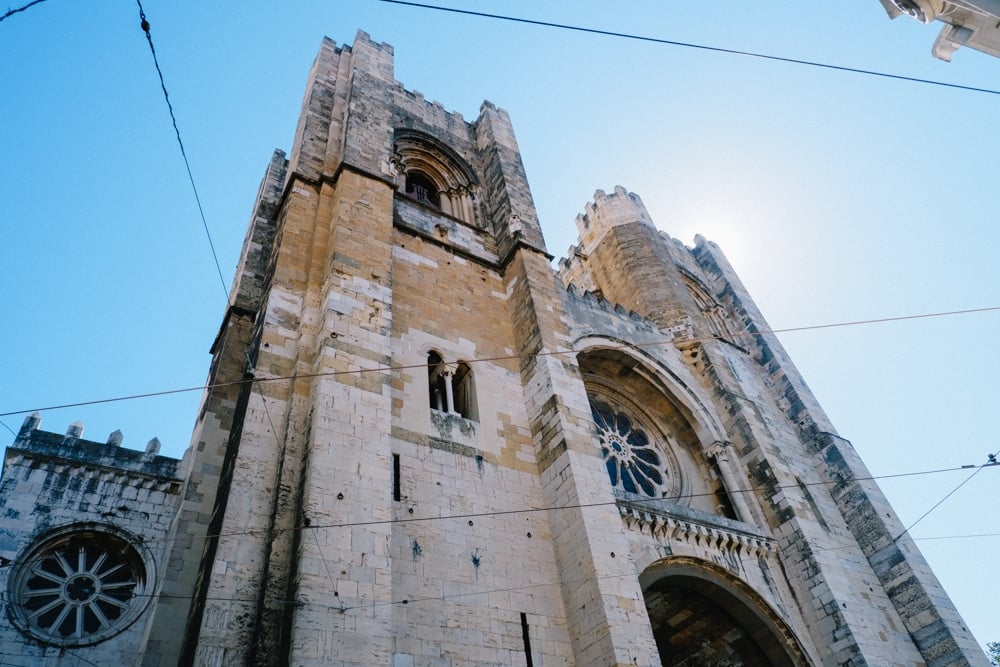 Castelo de S. Jorge
Catch sunset at the Moorish castle and palace ruins, Castelo de S. Jorge (or São Jorge Castle).
Built in the 11th century at the top of a hill to house military troops (rather than royalty), Sao Jorge Castle was first and foremost a protective measure.
Now you can explore the grounds including the beautiful garden and ruins of the Royal Palace of the Alcáçova, learn more about the history of Portugal and take in the beautiful views. Admission is 10.00€ for adults.
Alfama and Fado Music
Next, head to the heart of one of Lisbon's oldest neighborhoods, Alfama. The views from Miradouro de Santa Luzia after sundown are breathtaking. The city lights up and buzzes with nightlife.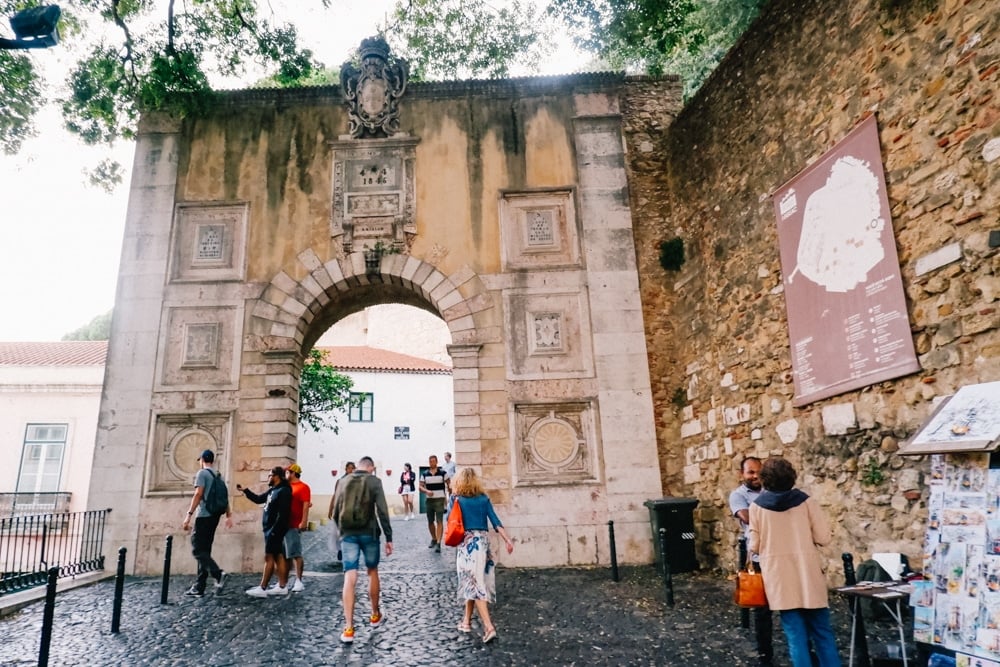 End your day in Alfalma with an evening of fado music. There's lots of places offering dinner or drinks along with the show, or you can listen from the streets as you walk around.
Day Two in Lisbon Portugal
Lisbon day 2! After a long day of exploring Lisbon by foot, it's time to slow things down a bit.
Belem District & Jerónimos Monastery
Start the day itinerary by taking public transportation to the Belém district to the west of Lisbon. Infamously known as the birthplace of the pastel de nata (custard tart), but also home to our first stop: Jerónimos Monastery (or Mosteiro dos Jerónimos), also called Hieronymites Monastery.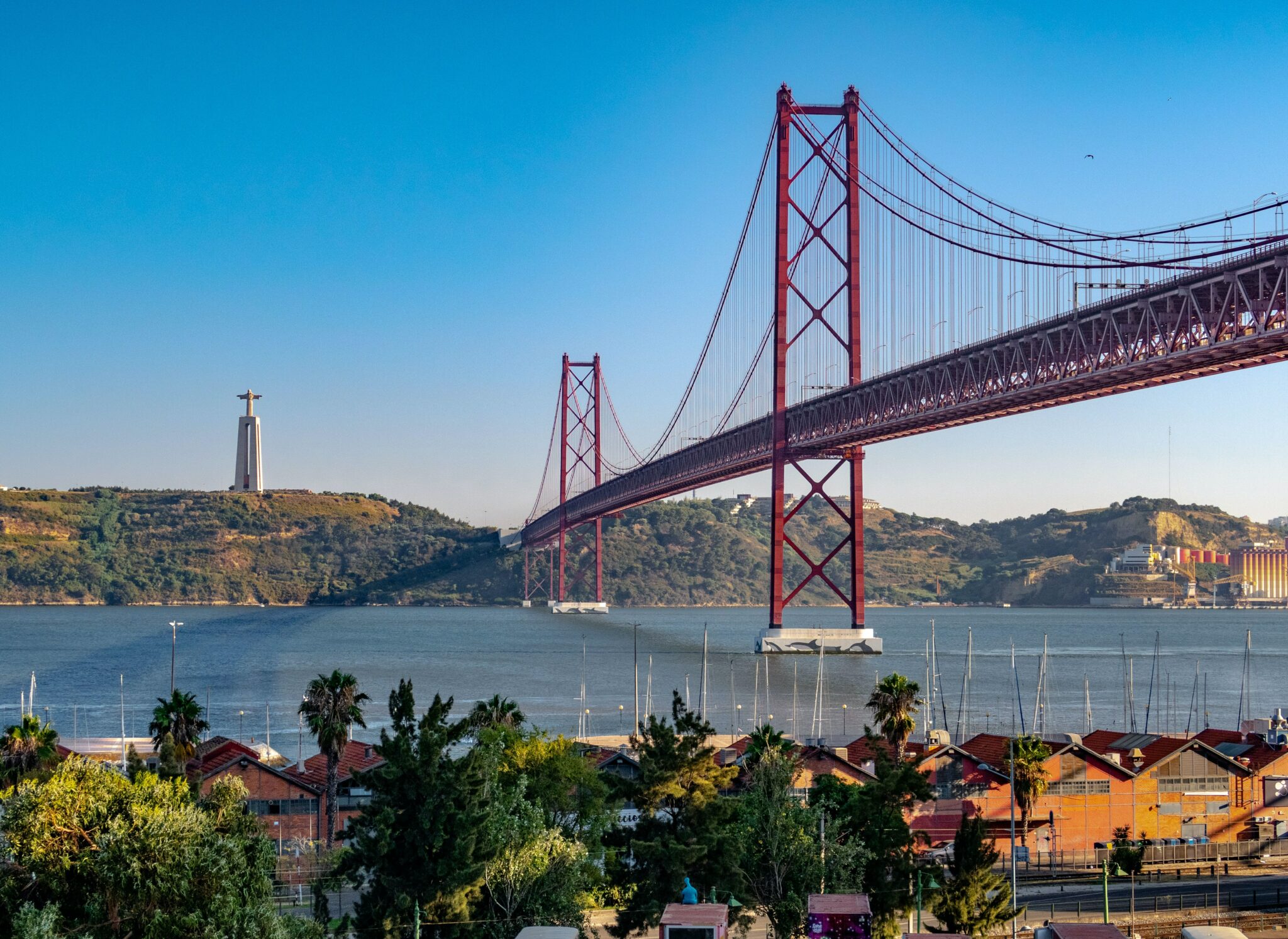 Getting there first thing in the morning will (hopefully) give you an advantage on the crowds. When I visited the line was absolutely insane on a weekday! Jerónimos Monastery is a religious building and UNESCO World Heritage Site built in the 16th century.
It was resurrected to honor the return of Vasco de Gama – a Portuguese explorer who was the first European to reach India by sea.
It's one of Lisbon's most popular tourist attractions with crowds drawn to exquisite and detailed late Gothic architecture.
Entry to the church is free, but a ticket to the monastery costs €10 or you can pay €12 to include entrance to Belém Tower (or Torre de Belém) – our next stop.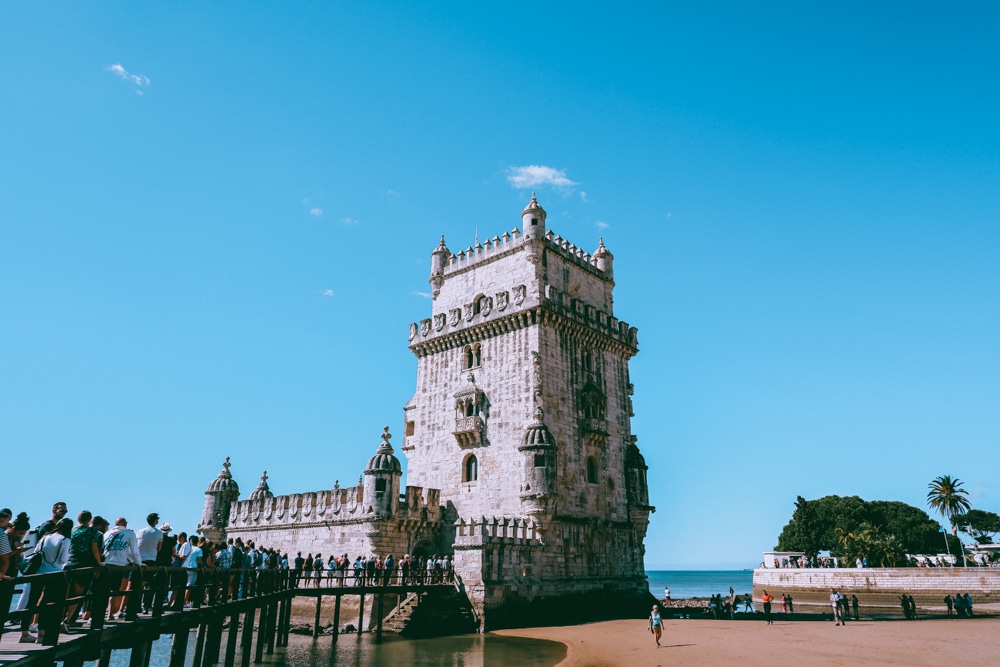 Belém Tower
Also built in the 16th century, Belém Tower is a National Monument and World Heritage Site (UNESCO) situated on the bank of the Tagus River.
Its original purpose was to serve as a fortress protecting Lisbon from attacks along the river.
From the tower, you have a great view of Ponte 25 de Abril, a red suspension bridge with a surprising resemblance to the Golden Gate Bridge in San Francisco.
Pastéis de Belém
Next on the itinerary is my favorite part of the whole trip, a visit to Pastéis de Belém. The historic bakery opened in 1837.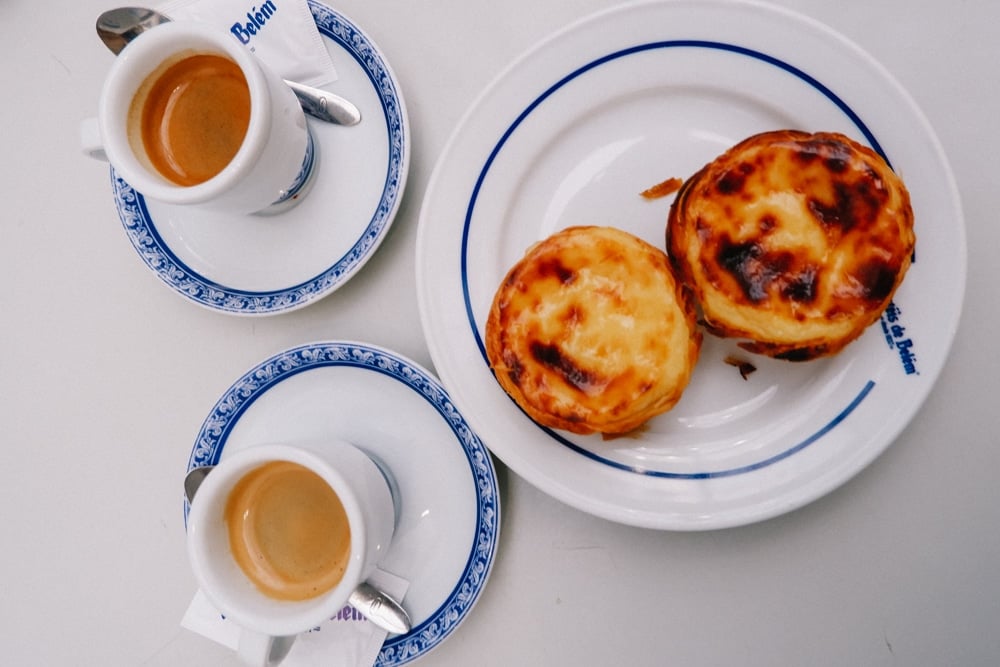 It all started when all convents and monasteries in Portugal were closed in 1834, and someone from the monastery started selling pastries that became known as Pastéis de Belém.
The bakery is known as the best pastel de nata in all of Portugal and best yet, for serving it fresh and WARM!
It's super important to note that there are two lines and ways of getting your hands on the tasty treats. Your first option (and my recommendation) is table service, where you can sit and relax with your pastel de nata (and other baked goods!) in the bakery.
I like this option because you can walk around to see bits of their history in the shop, and even watch them make huge batches of pastel de nata.
The second option is to wait in the line to pick up your fresh pastel de nata and take it to go. If you prefer to soak up the sun along the Tagus, take it back across the street to the park near Belém Tower.
If there's still time in the day, you can hang out in the Belém district with a visit to one of many museums such as: Centro Cultural de Belém or Museu Coleção Berardo.
Day Three in Lisbon Portugal
Last day in Lisbon! I'm a strong believer that your last day of traveling or visiting a new place should be fairly relaxing.
No pressure to see or do anything to start resetting before getting back to the real world (or your next destination).
For your final day in Lisbon, I recommend just that! What I usually do is pull together a list or save places on Google Maps of things I want to do, but I don't necessarily NEED to see or do. This way, I'm not feeling pressured or overwhelmed!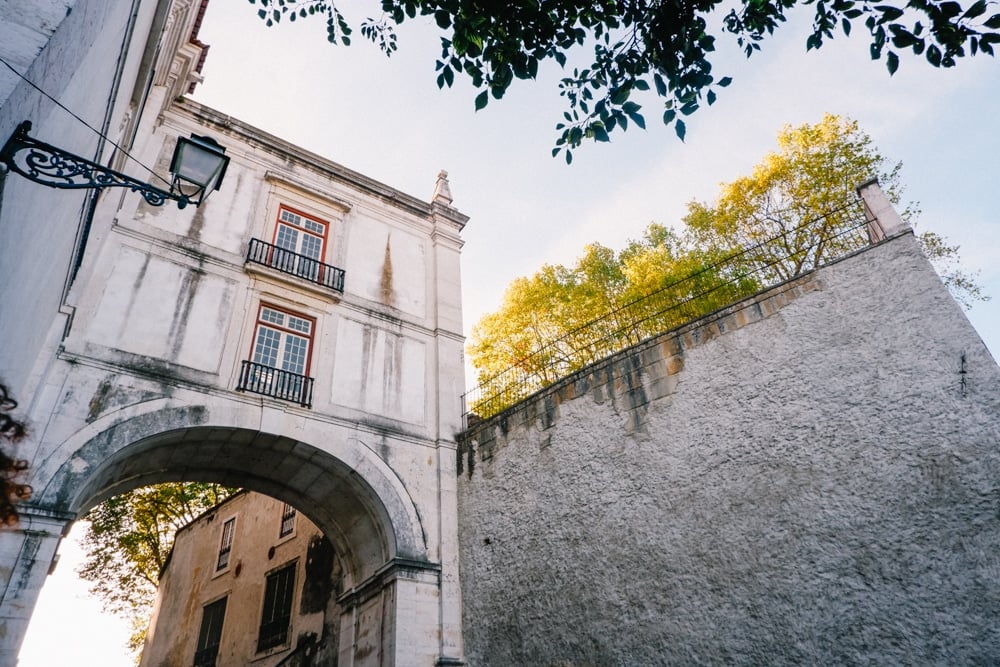 I didn't take advantage of any guided tours, classes and other experiences while I was in Lisbon, but I wish I had! It's such a rich culture with so much history, I would love to hear it first hand while taking a sunset walking tour or even a food tour. Here are a few experiences I have my eye on for next time:
I would say you have two options for your last day: you can stay in the city and explore the areas you've missed, or you can take a day trip!
You don't have to go far to see iconic monuments like the Park and National Palace of Pena in Sintra and the Monastery of Alcobaça just north of the city, or have a beach day in Cascais!
You could also do an exciting food tour in Lisbon!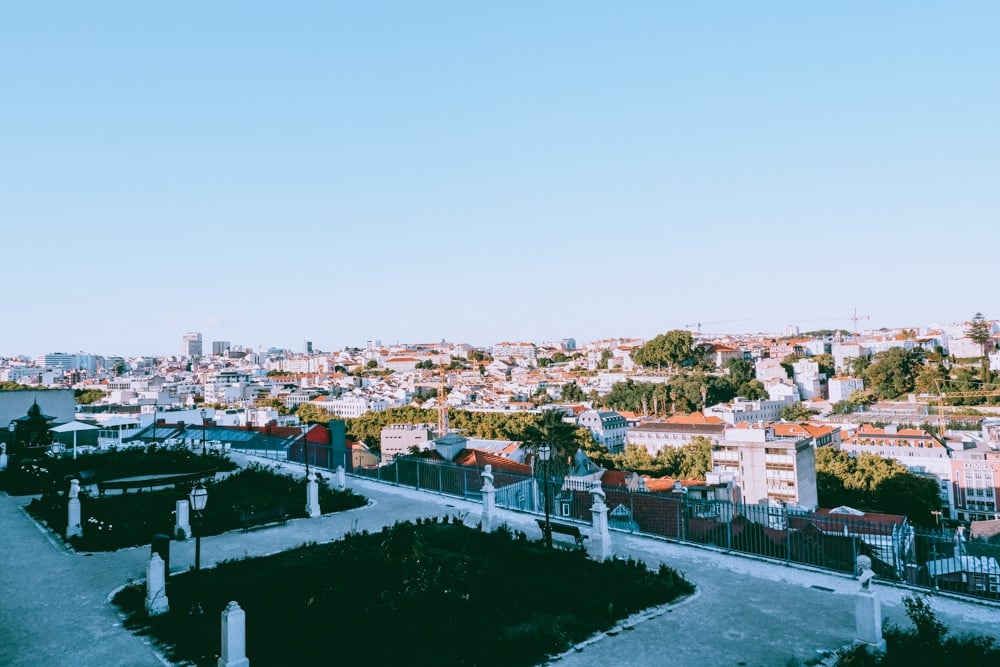 We'll get more into that later, but here's some ideas for your last day in Lisbon.
Go anywhere you've seen in passing and want to re-visit! In the morning, I would choose a museum (or two) to visit like the Fado Museum (Museu do Fado) or National Tile Museum (Museu Nacional do Azulejo).
Lisbon is famous for its fado music largely heard in the Alfama district. Fado goes back to the 1820s if not earlier and has very many styles.
I would describe first and foremost as loud. Similar to opera, fado singers train to throw their voices so everyone can hear. The music is accompanied by a guitar and typically described as melancholy or expressive.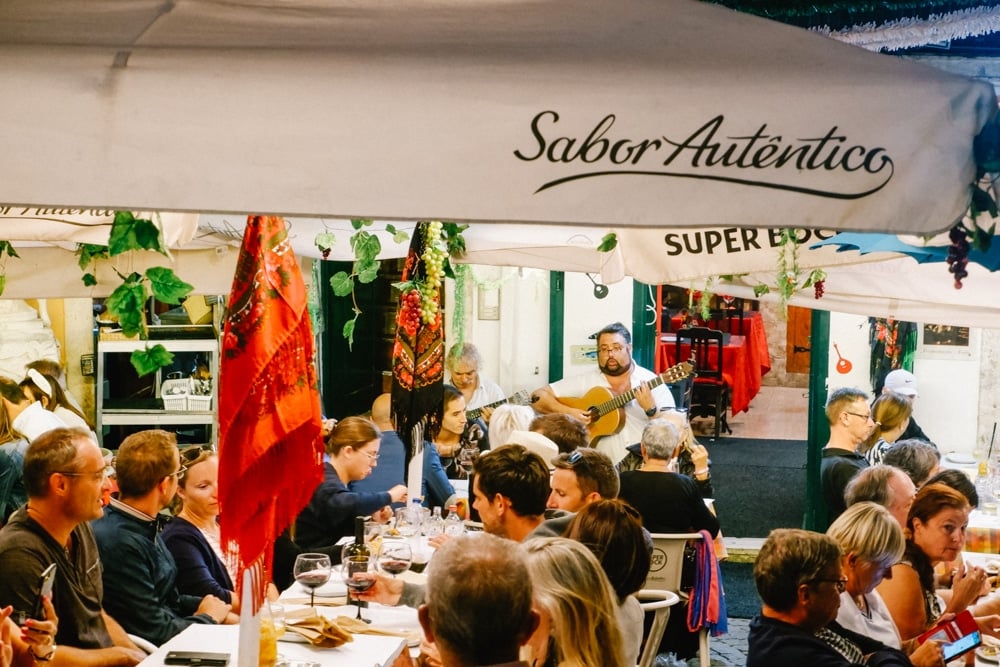 The Fado Museum honors the heritage of fado with a huge collection of audiovisual displays and historical artifacts from those who have witnessed and built the history of the art.
It should be no surprise that Portugal is well known for the beautiful tiles adorning buildings throughout the country like the blue tiles in Porto.
Not only a thing of beauty, but an artistry that you have to admire as you're walking the streets of Lisbon.
The National Tile Museum is located inside the Madre de Deus Convent and showcases the history of tile (or azulejos) from the 15th century to present day. Inside, you'll find beautiful architecture and decor in the Portuguese baroque style.
If you haven't already, definitely check out the Time Out Market Lisbon! So much great food and a fun market in the park just outside. Or grab a slice of chocolate cake from Landeau Chocolate!
I also loved the Bairro Alto neighborhood. We had sangria in the park with an amazing view of the city at Miradouro de São Pedro de Alcântara.
The Best Day Trips from Lisbon Portugal
Okay, here's the thing. There is so much to do in Lisbon, but it's also centrally located to so many more places to see and visit in Portugal.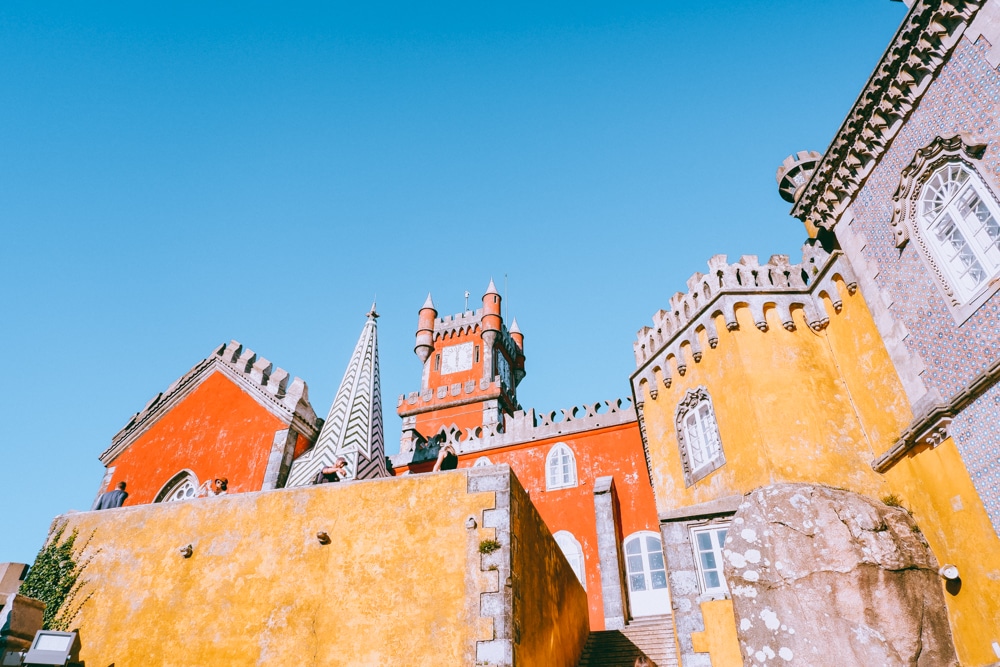 Access to public transportation is plentiful, and you can easily catch a bus or train to any of these places. If you don't want to worry about being at the station by a certain time, consider renting a car or scooter for the road trip!
The most well-known is Sintra with the beautifully colorful Pena Palace which we visited, and beaches in South Portugal like Cascais and Lagos.
The one place I hadn't heard of before doing research for this trip was Evora.
Lisbon to Evora Day Trip
Evora is home to even more UNESCO World Heritage Sites (out of 19 in Portugal), and the small city is like stepping back in time.
There you'll find megaliths aka large stones that form prehistoric monuments like Stonehenge that were built before Stonehenge. You can visit medieval monasteries and fortresses.
Capital to the Alentejo, an area known for rolling hills, cork and olive trees. Might sound random, but Portugal is actually one the largest producers of cork.
You'll see evidence of this in Lisbon where cork products are sold at almost every touristy shop
Most of that cork comes from the Alentejo! The area offers lots to do, but you'll be truly awe-inspired by the medieval town full of history and tradition.
Lisbon to Sintra Day Trip
Most Lisbon visitors will take a day trip to Sintra to see Pena Palace, but there's actually so much more to see beyond the palace.
You could honestly spend a day or two exploring the town, extravagant villas (or quintas) and even the ruins of 10-century Moorish castle.
Fast forward to the 19th century when King Fernando II of Portugal built his legacy, Pena Palace from the ruins of a monastery. It marks the beginning of Sintra as a center for European Romantic architecture.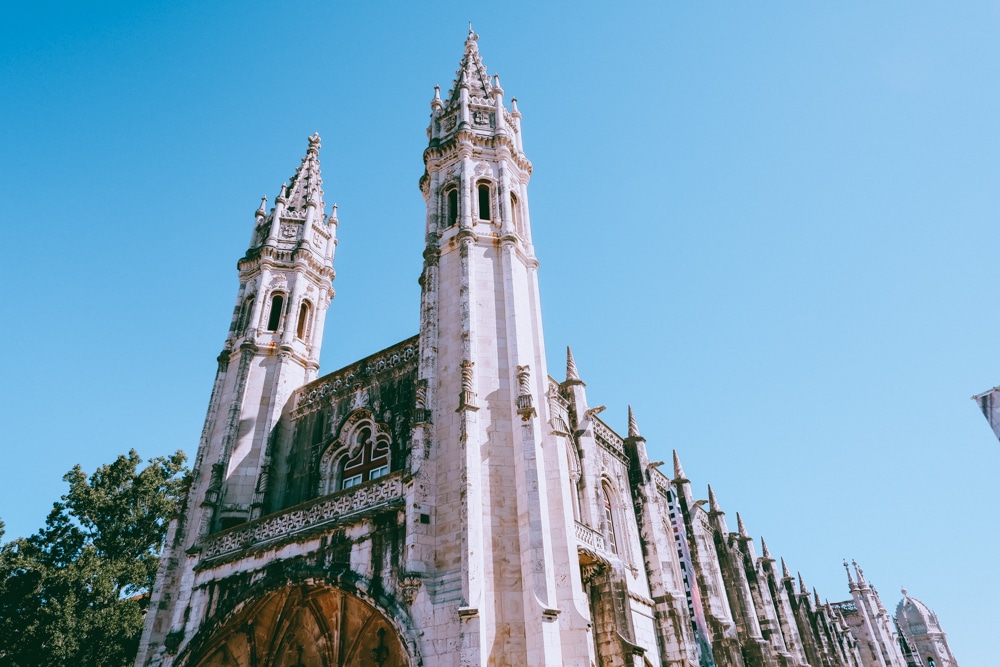 I would describe Pena Palace as three things: colorful, whimsical and unique. But it was also very crowded.
I'm not sure you can avoid the crowds either, so just embrace it. You're going to have people in your photos, and it's okay.
You can visit on your own but you can also book an official day trip tour that will pick you up from your hotel in Lisbon and take you to Sintra to see Pena Palace and many other castles. And of course, they take you back to Lisbon at the end of the day.
Lisbon Travel Tips
Some of these might seem fairly obvious, but when I polled my co-traveler, this is what we came up with.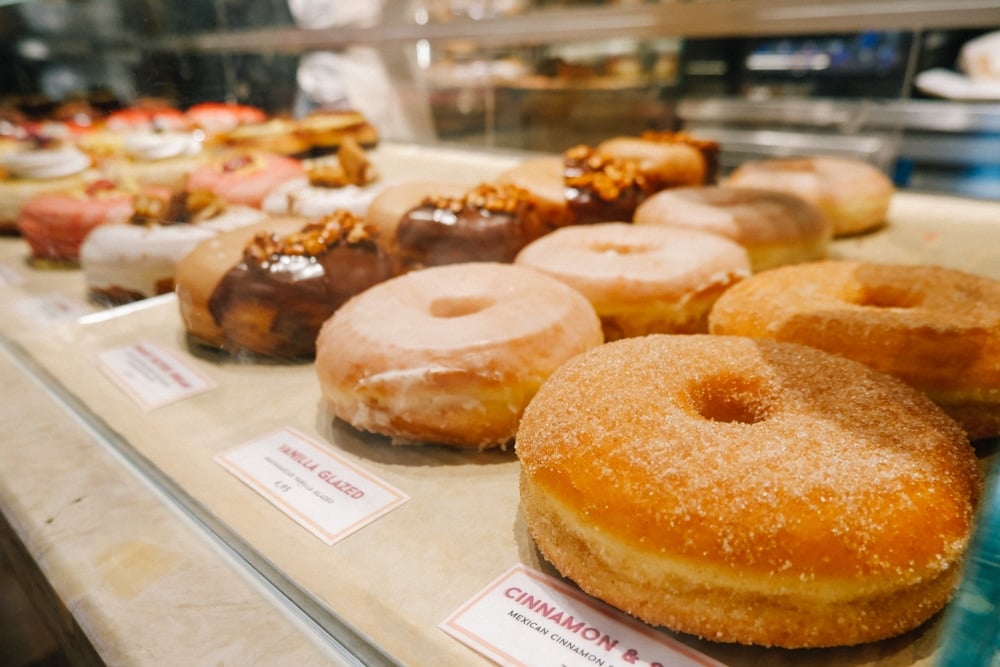 Wear Comfy Walking Shoes
The number one tip for almost every trip is comfortable walking shoes, but even more so in Lisbon. The city is pretty hilly with uneven, cobblestone streets and it's a super walkable city.
Be Prepared For Crowds (It's A Trendy Country!)
Remember I mentioned that Portugal was having a moment? A well deserved moment, and well that means crowds.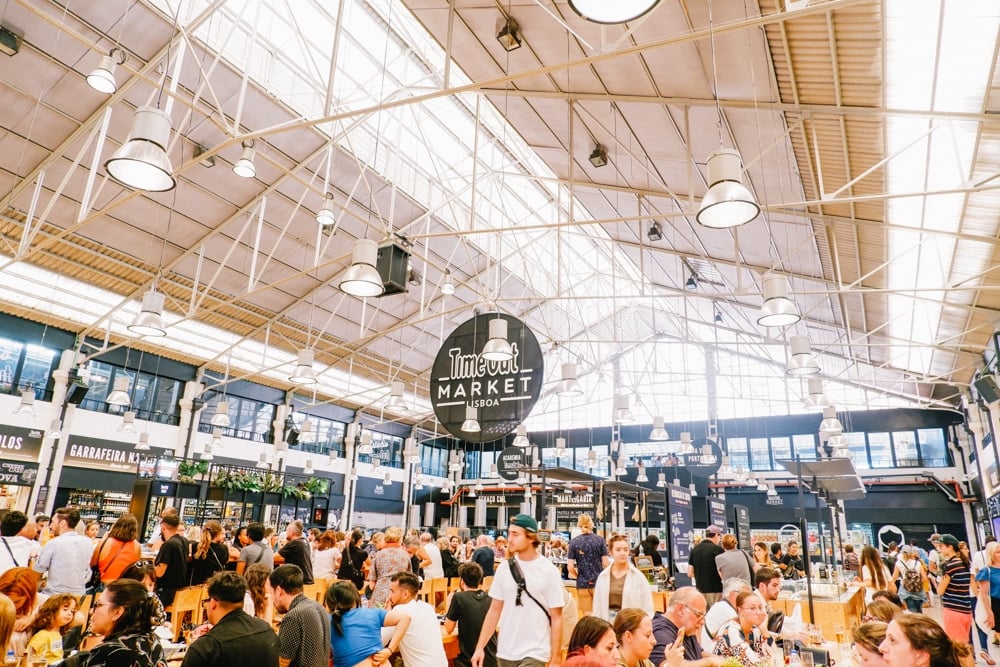 I honestly don't think there's any way to avoid it completely, but try visiting popular tourist spots at off hours like early in the morning or right before close.
Buy Tickets In Advance
If you're planning to visit any museums, buy tickets online in advance. While you're there, be sure to read directions for entry very carefully to ensure you're getting the full benefit of planning ahead and don't stand in the wrong line for hours on end.
One option is to purchase a Lisbon Card – similar to other cities, it's one card that gets you into many places! Attractions include Jerónimos Monastery, Belém Tower, Rua Augusta Arch, Elevador de Santa Justa, Azulejos Museum and more PLUS discounts to other attractions and activities like river cruises!
Choose one day, two days or three days in which the card is active! It also includes unlimited rides on Lisbon's public transportation.
How Many Days to Spend in Lisbon?
3 days is the perfect amount of time to explore the ins and outs of the city. However, if you're wanting to take day trips from Lisbon, I would recommend an additional day per trip.
Is Lisbon Safe?
Like any big city, you have to be cautious of your surroundings and keep your things close by, but all-in-all I would say it's safe.
If you're traveling alone, I would avoid walking alone at night, stick to the busier areas after the sun goes down and use Ubers to get home safely!
What Are Lisbon Travel Essentials?
These are some of our favorite travel essentials here at Whimsy Soul that our team brings on almost every one of our trips – from California to Portugal and beyond.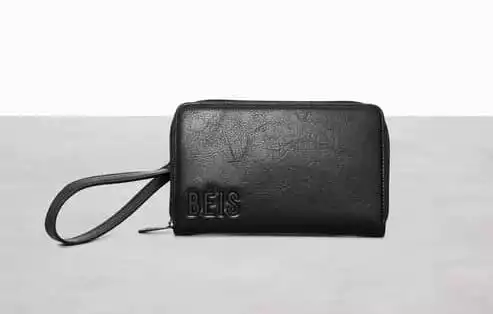 The Travel Wallet
The Travel Wallet from Béis is compact and has just enough space for the essentials with organizational pockets for money, coins, passport, credit cards and you can even squeeze your phone! Perfect for the airport or wandering around a new city!
Shop Now
Our Review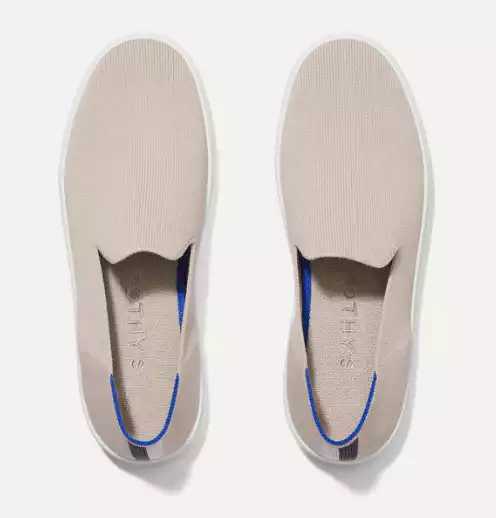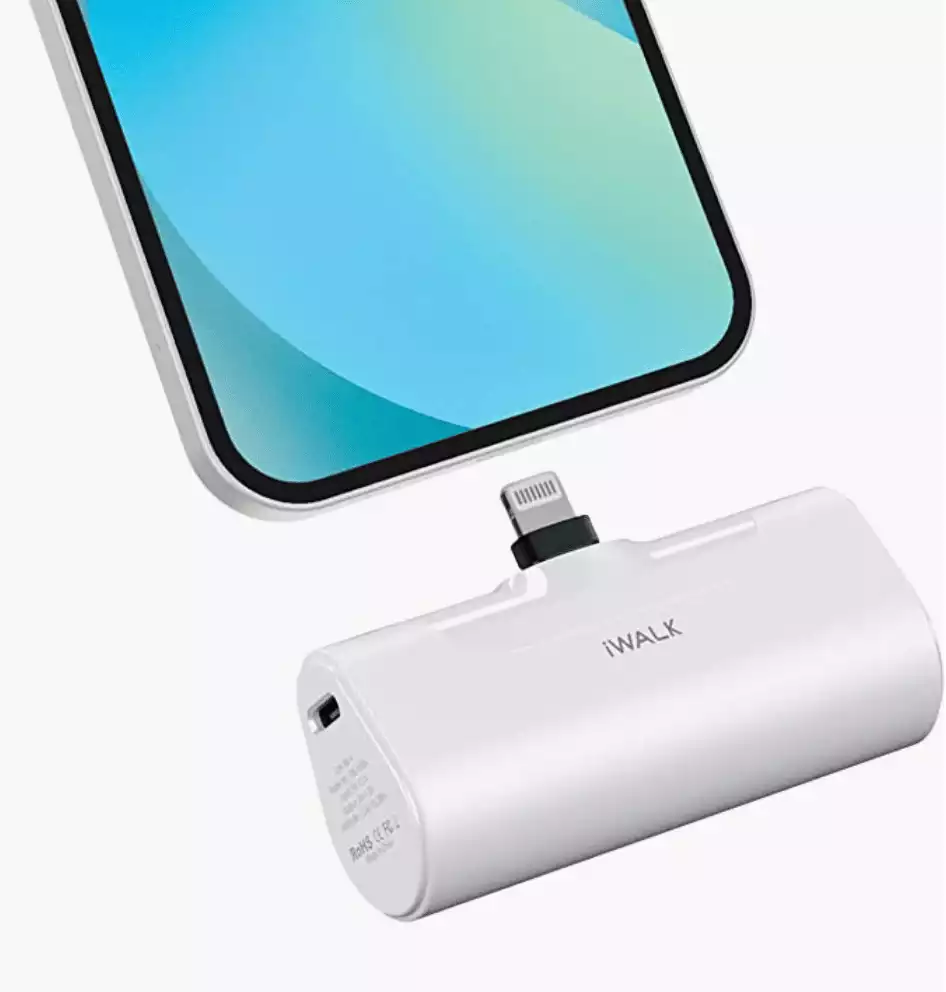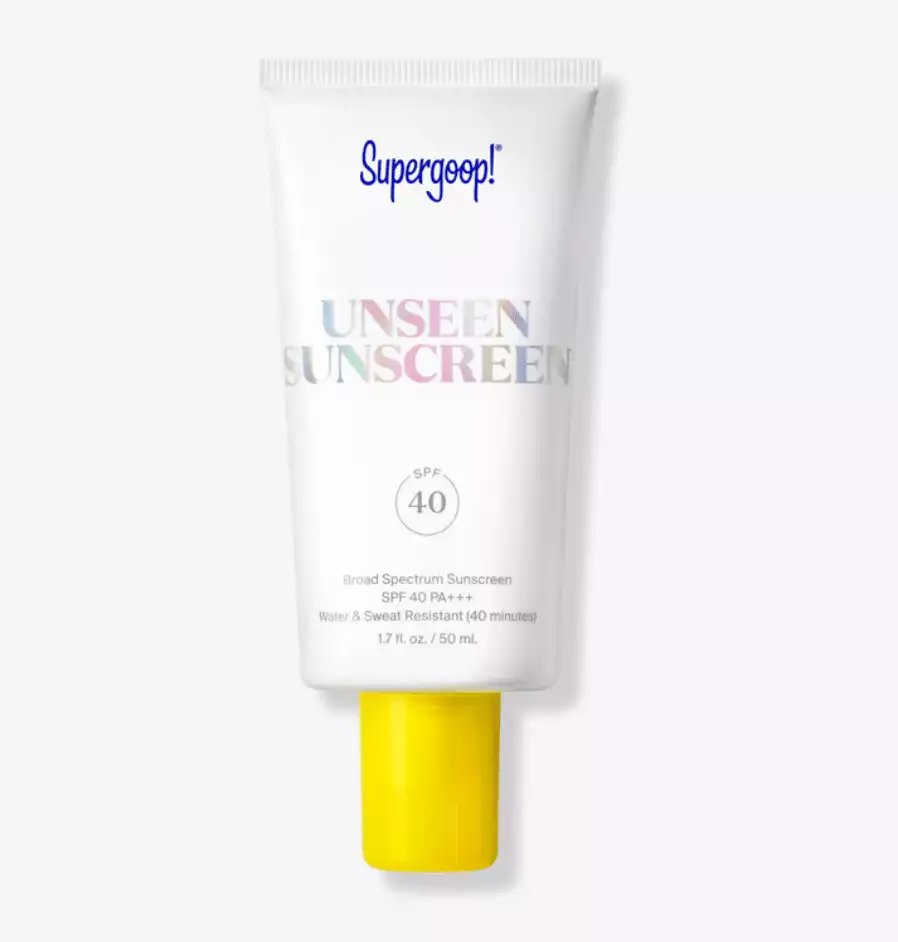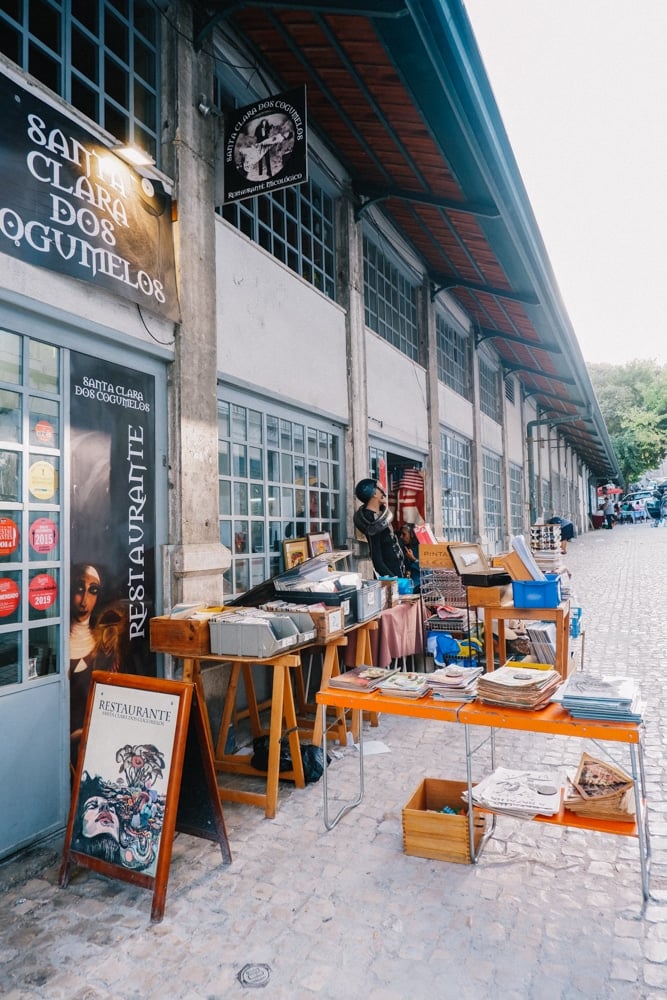 Planning a trip to Lisbon? Tell us your perfect Lisbon itinerary in the comments! Or have questions? Comment below or DM me on Instagram (@taylormgrantham) and we'll try to answer what we can!