I'm going to start this review post with a rant. Why are most anti-theft and travel purses so dang ugly?! Seriously. The fashion industry spends $$$ each year designing stunning purses that are beautiful and functional and makes my heart flutter, but when it comes to a bag that's designed for traveling…we get $60 purses like this: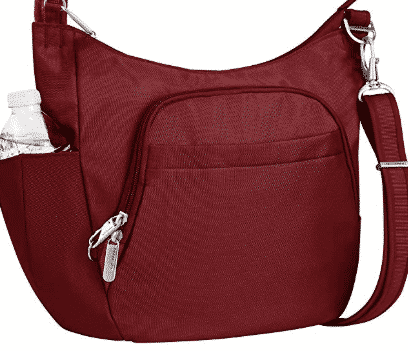 I'msorryyyy but this is a very unattractive shape and color. What is this berry color? I'm a 27 woman who *likes* to think I'm stylish and I really don't want to have to resort to using something that just screams blind Grandma. But mostly, this looks like an anti-theft bag, which totally counteracts the whole point of a purse that protects your shit. It's like asking for thieves to rob you.
(Also, this Travelon anti-theft purse berry mess is over $60 which is a travesty.)
I travel a lot writing for you guys here on Whimsy Soul. If you follow me on Instagram (which you should #shamelessplug) you know that I travel anywhere from 3-5 times a month and you better believe I am not hauling around some lumpy berry colored purse with me. I firmly believe you don't have to compromise style for function when traveling, which is why I wanted to share with you my roundup of the 4 best travel purses ever.
They're all tested for style and function so you can slay your European vacation with that bag that fits all your day trip necessities AND camera so you take nice photos in Paris without the risk of getting robbed.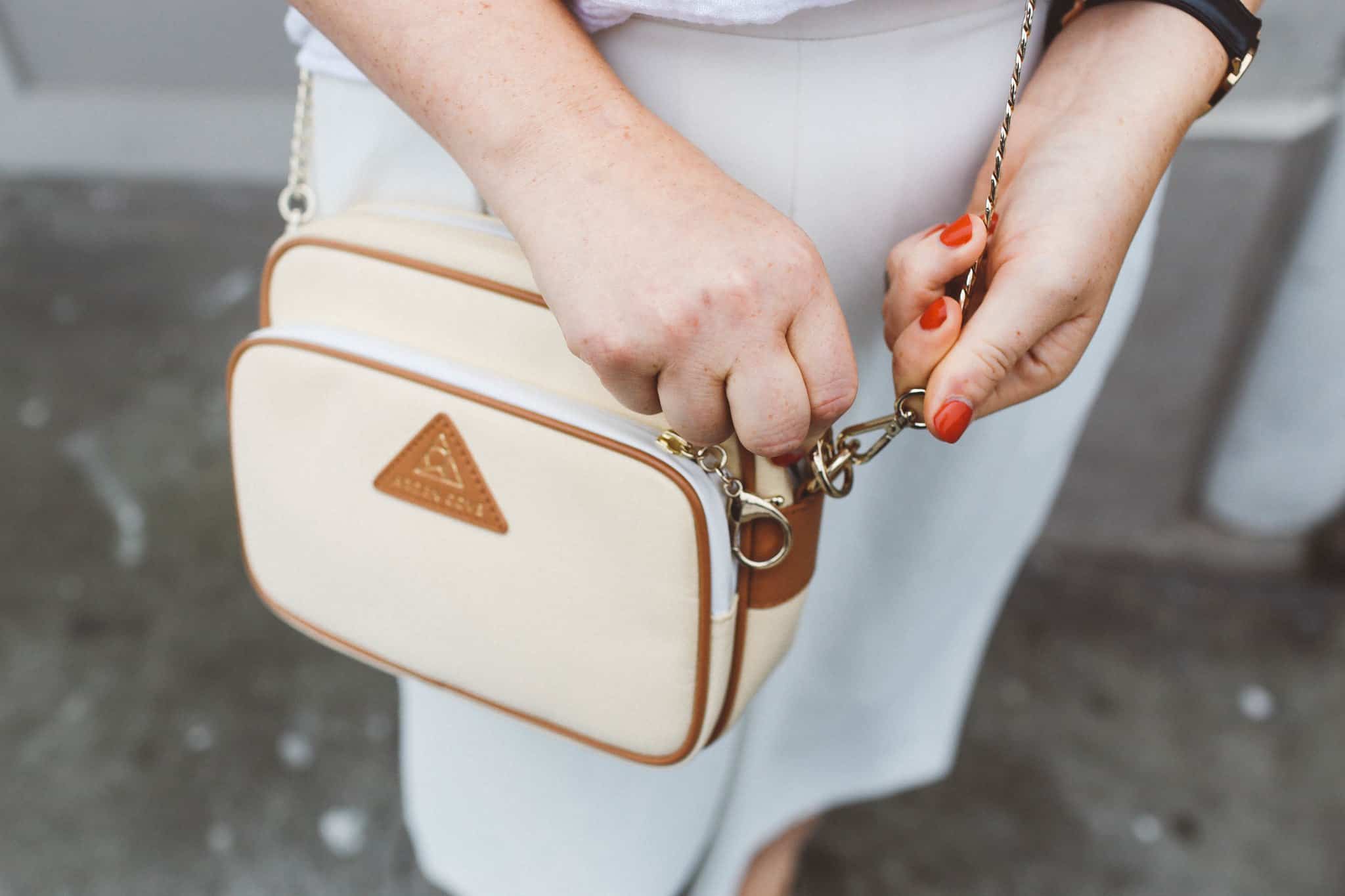 What Makes A Good Travel Purse
Before we dive into my top 4 recommendations, let's quickly chat what makes a good travel purse. As someone who has traveled all over the world (from World Wonders to deep into the jungle to urban cities and more) I've learned that the kind of bag I need to carry with me on any kind of trip all have things in common.
First, it needs to have a way to zipper it entirely shut. I love a good bucket bag as the next gal, but these bags are more equipped for brunch dates than a day trekking around a city exploring. This is mostly because that open top is just inviting a thief to tuck their hands in and grab your things when you aren't paying attention. Open tops also lead to things falling out when you're on a plane or trying to unload your suitcase from a taxi. This is why I start by looking for a bag that has a way to completely seal itself with a zipper.
The second quality I look for is a crossbody bag with a comfy shoulder strap. Backpacks and large messenger bags are ok, but I find that I prefer a bag at my waist so I can easily grab my wallet, phone for photos, chapstick, camera, etc without the hassle of taking my backpack on and off 102391039 times a day. I also think anti theft crossbody purses are more secure because when I'm in a crowded space, I can sling it to my front and hold onto it, ensuring nobody is tampering with my bag literally behind my back.
The third quality I look for is space – aka how much crap can I put into this bag? The size of a bag needed totally depends on the type of trip I am taking. A work trip lends towards a large travel purse that can house my laptop and worky things. A trip to London out in the city all day seeing sites need a smaller bag, but one that's still big enough for my camera and maybe a small souvenir if I pick it up. A classic mini shoulder purse that I would bring to a date or party isn't ideal for traveling because you can barely fit what you need for a day out. You need to find a purse that can fit some or all of the things below:
ID and/or passport
Credit card + cash (wallet)
Train card
Camera
Sunglasses
Waterbottle holder or space for small bottle
Hand lotion
Chapstick
Hair ties
Phone
External phone charger pack
Umbrella or packable rain jacket
Sometimes more, like a book or a souvenir!
So, when I'm picking the perfect travel purse for an upcoming trip, I first consider these three features to help me narrow down or pick which bag to bring. Now, let's talk over my favorite travel bags on the market rigth now! These are the best purses for travel, ever.
4 Best Travel Purses Ever! Field-Tested For Style & Function
Pstt – after reading this, you may like to read my "how to pack for long trips according to a travel blogger" post!

Arden Cove is my top pick for an anti-theft travel purse. (I've actually met one of the founders – she is so sweet and passionate about making women's travel handbags that are stylish yet practical.) Arden Cove started out with just cross body bags but has expanded to larger bags as well. They don't look like anti-theft bags but instead like a stylish purse you would expect a local to carry around with an adjustable shoulder strap.
Each bag is riddled with features for an avid traveler. Credit card slots with RFID blocking card features (
radio frequency identification) The material is made with the same material used in bullet-proof vests so thieves can't just slash your cute bag and run off with your stuff. (Screw the stainless steel wire mesh lining, gimme the bulletproof stuff!)

There are two pockets: the locking main compartment and a smaller one which I personally always use for my phone and train pass for quick access. The zipper lock, making it hard to unzip in a crowded area. Oh, and they're water resistant, too!
This stylish travel purse company is my favorite. I took my Arden Cove purse on our honeymoon across Europe and it held up through rainy days, hikes through the Isle of Skye, Oktoberfest and more. 10/10 recommend this cute small travel purse for all types of trips! (I recommend a darker color crossbody bag for travel, like the black one, as my cream one did get rather dirty after a year of use.) The price is worth it, and you can even find them on Amazon!


I'm a travel blogger, which means I'm usually always lugging my laptop with me while traveling. If you travel a lot of work, or are looking for a chic, office approved tote bag to hold your laptop in, look no further. Longchamp is the best option! This large travel tote is my favorite for traveling working girl bosses. The standout features is the top zipper, which completely closes the tote bag (#1 in my rules!) Most tote bags that are large enough to hold a laptop don't have top zippers.
Here's a travel tip: on a crowded train, hold the zipper of your bag to ensure nobody can unzip it without you noticing!
This shoulder bag is large enough to hold your things, but can be folded into the size of a paperback book when not in use (talk about a lightweight travel handbag!) Combined with the many color options (everything from yellow to pink to black) this bag is a popular choice among women jetting from one office to the next.

Travel Tip: While studying abroad in Italy, I had to lug books and laptops around to classes. I loved having a tote bag that I could zip shut all the way to protect my school things. I quickly learned that the easiest way to prevent pickpockets on packed trains is to flip my purse so the zipped end is facing the front, then I clamp my hand around it so someone can't come up behind me and unzip my bag. I didn't get pickpocketed ONCE during my semester abroad, so this tip is simple but works well!

If the Arden Cove is out of your budget, I suggest looking into the Double Compartment. This Anti- theft classic mini purse isn't as deep as the Arden Cove and doesn't come with all the nifty features, but it is affordable, comes in a lot of colors and has all my basic 3 rules covered: it can close all the way to prevent wandering hands. It's crossbody and has a comfy shoulder strap. It's big enough to hold most things I need for a day exploring.
This crossbody purse actually is made of two pockets/compartments. This is great so you can stash items separately based on use. Like, your camera and phone in one side, your wallet and chapstick in the other. It has a snap button top but zipper pockets on the inside, which sort of makes up for the mesh wiring/slash proofing as it would be pretty hard to steal from their purse without cutting it.
What I really love about these crossbody bags, though, is the bag comes with a secret back zipper pocket. On the backside, which you would typically keep facing your body, there is a small pocket that is perfect for really valuable things like cash or your ID! Skip the heritage small crossbody, this one is cheaper and much cuter, plus this secret pocket makes it a standout!
There are a few models of this bag if you hate this design. Almost all of them still have that back zipper, leather shoulder strap and zipper pockets.

While standing abroad in Mexico (yes, I studied abroad twice because I'm a little addict to traveling, ok?!) one of our professors was REALLY into preventing pickpockets. He passionately gave an 1+ hour lecture on all the ways he has heard locals rob tourists and some personal stories of being pickpocketed. My favorite top/story he told was around the fake travel wallet. My professor was a homely white man who to be completely blunt, looks like a Dad and I can understand why, in a random city in Mexico, is a frequent target of pickpockets. But he's ready for them!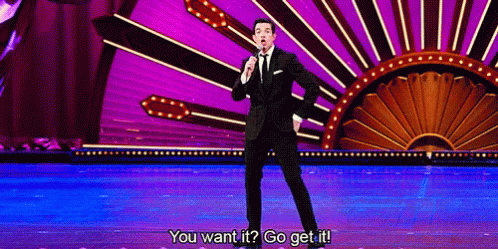 He now travels with two wallets. That's right folks – his real billfold which he keeps in his front shirt pocket and also his dummy wallet in his back pocket. This dummy wallet is one he picked up in bulk at some street booth for cheap. He puts a few dollars in it so it looks real and keeps that wallet in his back pocket, where most American men do. That way, when a thief targets him, they go after the back pocket wallet and run away… only to find they just stole a few dollars. Genius.
I'm too lazy to try to set up fake wallets every time I travel, which is why I invest in a good purse for travel that can help me protect my things. But, I think the moral of this travel tip is that thieves are great at picking out tourists & targeting them. On top of buying & using an ugly anti-theft purse that, well, looks like an anti-theft purse (like the one at the start of this post) if you are dressed like a tourist (looking at you guys who love packing all your American sport team t-shirts on Europe trips!) you are way more likely to be targeted. That's why a purse that has function but also style is so important! Look like a local, ladies!

Last but not least, this cute baby blue purse is another really great travel purse that is equipped with anti-theft protection! It's built with a passport sized RFID-blocking pocket so help prevent digital data theft from your credit cards and even your passport (which I guess is a thing now. We're living in the future, people!) The straps are anti-slashing, though not the full bag body like the Arden Cove one is.
It has a way to double lock zippers by attaching to an interior security hook so thieves can't sneak up and unzip, which I'm just now realizing after writing this post seems to be my biggest travel fear (some jerk doing something as simple as unzipping a zipper and running off my with my DSLR without my noticing.) It's small but big enough to hold important things. It also has some side pockets for quicker storage. I love pockets! You can never have too many pockets.
What I really love about this purse, though, is the color and the design. It does not look AT ALL like an anti-theft purse but instead like something you would find at Target or Forever 21. It's chic and trendy which I think does help prevent pickpockets. It also has that secret back pocket with a zipper perfect for extra valuable things like cash!

I'm getting flashbacks to when my now-husband Robin came to visit me in Italy after my semester abroad in 2013. We started in Rome where I was living and traveled all over Italy. Sadly this was before I started Whimsy Soul so I don't have any of those blog posts to share.
Anyways, I had some clothing rules for him. (He didn't exactly listen to me, but he did ok.) He wasn't allowed to pack any sports t-shirts, which at a point in time made up 90% of his wardrobe. He wasn't allowed to bring his Cubs baseball, either. This may sound a little extreme, but I also didn't let him keep his wallet or phone in his pockets while on the streets, I kept them in my purse!
Basically, I was convinced he would turn up dressed in an outfit that just screams I'M VISITING FROM THE USA AND PROBABLY HAVE A LOT OF EUROS AND A NICE PHONE IN MY POCKETS RIGHT NOW. Back then, he wasn't the most *aware* traveler and after having tons of classmates get their phones or wallets stolen over the semester, I wanted to prevent that from happening to us. I was on a mission to enjoy drinking wine, relaxing in Italy with my boo and eating as much pizza as possible, not hang around the embassy for 3 days while we wait for a replacement passport.
He didn't totally listen to me and did bring a couple of sports t-shirts. *Sigh* but we made it through the entire trip without anything getting stolen! I like to think it's because of my purse, mainly. I used a large crossbody tote that had a top zipper I kept a hand on in crowded places. I kept the wallets and phones in the top interior pocket, so even if someone tried to slash (never happened) the good stuff wouldn't fall out. But mostly, I was aware of my surroundings.
Being aware is most of the battle, then comes a purse that's cute, fits your style and needs and is ALSO equipped to deter thieves. But it's mostly being aware. That professor in Mexico taught me so many of the popular hustles that I'm always on red alert now.
A popular con is the "lost tourist". Someone will come up to you with a big map and place it in front of your waist high and ask for directions. While you are distracted, a second person will come up behind you and grab your purse or wallet that's covered by the map. Now whenever someone approaches us for directions, I always grab my purse first just in case. So far, it's always been actually lost couples but hey, you never know.
Another wild trick is something with ketchup, drinks or sauce. Picture a crowded bar or restaurants. Someone will "accidentally" stumble and spill something on you. While they are profusely apologizing and trying to whipe up the mess, person 2 is making off with your purse that you aren't attending to! This one should be more obvious, but it's such a strange overwhelming thing to happen, it's easy to take your eyes off your bag. That's why I love Arden Cove's detachable straps so you can wrap it around a chair and prevent such a thing from happening!
But sometimes, pickpockets will just boldly walk up and take your bag. Here in San Francisco, I was standing right next to a backpacker on Market Street. A man casually walked up, ripped the backpack off this guy's shoulders and RAN as fast as he could down market. I didn't know what to do – I was in heels so I couldn't easily help chase after, but this guy was shouting and nobody stopped the thief. Not sure if he got his backpack pack or not.
But when it comes time to find good traveling bags, it's not always about preventing thieves. For me, a lot of it is about function and space. When I'm in the airport security line, I love having a small pocket I can quickly tuck my boarding pass and phone into while I go through the beeper. (Yes, that's what I call the scanner because it almost always beeps at me and I have to get a pat down because I wear skirts to the airport!) Same thing for the train. I enjoy having a small side pocket that's still secure, but seperate from all my main goodies so when I'm rushing down the stairs to catch the Uptown train, I don't have to worry about my stuff falling out as I put my train pass away.
And of course, rain! We've gotten caught in our fair share of rainstorms while traveling, especially in Portland, Washington and Ireland. Before I started traveling with my Arden Cove purse, I used to freak out about my phone and vlogging camera getting wet and ruined. But, when your purse is waterproof, it doesn't matter if you forgot a raincoat or umbrella!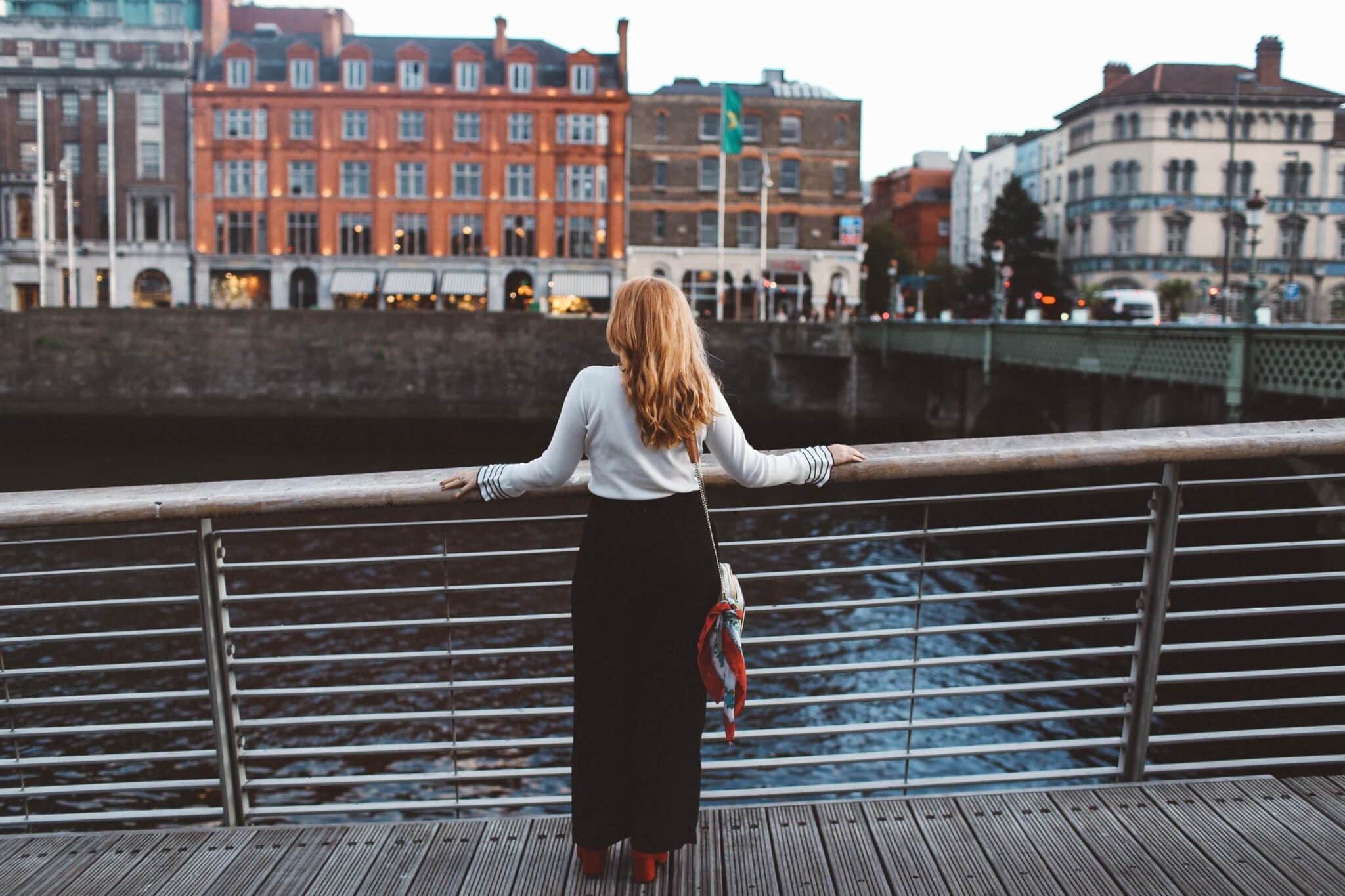 And of course, I also really value style. Could you not tell based on my hate rant of that berry purse? I traveled abroad for the first time when I was 14 and haven't looked back since. Travel is a lifestyle to me now and it's important to me that I dress and express myself on trips the same way that I dress and express myself while I'm at home. I've never really understood why people choose to travel in yoga pants and sports tanks for trips but wear nicer outfits at home. It's probably for functional reasons but I personally find so much joy in wearing a pretty floral dress in New Orleans, or a chic little black dress for a date night in London.
An ugly purse kills my vibe bro. That's why I wanted to share my top 4 best travel purses for women who also don't believe you need to settle for function over style.
I hope this roundup helps you pick out the best anti theft travel purse ever for your upcoming trip! If you have any questions, leave a comment below or DM me on Instagram @thewhimsysoul and I'll be happy to help!!
Check out some of my other travel tips post!
How to pack for long trips according to a travel blogger
10 good books to read while traveling
14 beauty products for long haul flights
Or, any of my USA city guides!