I travel all over the world and ever since our wet (and beautiful!) road trip around Ireland, I've been on the hunt for a cute yet lightweight rain jacket for traveling with. There are a lot of waterproof rain jackets out there that are purely functional against the weather (which is great for adventure travel trips) but are heavy, ugly, not easy to pack and/or expensive. When I discovered this classic cute yellow raincoat, I literally jump for joy because I finally FOUND IT! This is HANDS-DOWN the best packable rain jacket for trips (+ 4 others that are pretty dang awesome as well, because, options.)
Finding quality cheap packable rain jackets has taken me over 1 year scouring new arrivals at all my favorite stores, hoping someone would finally make a cute, affordable waterproof jacket. I once tried one that was $20 (score, so cheap!) and it totally failed to keep the water out on a very wet day exploring the town of Fussen, Germany. The water went RIGHT THROUGH IT. I was convinced there had to be affordable raincoats for women out there that actually work and are also nice to look at. So when I found one, I knew it had to be the next in my travel series.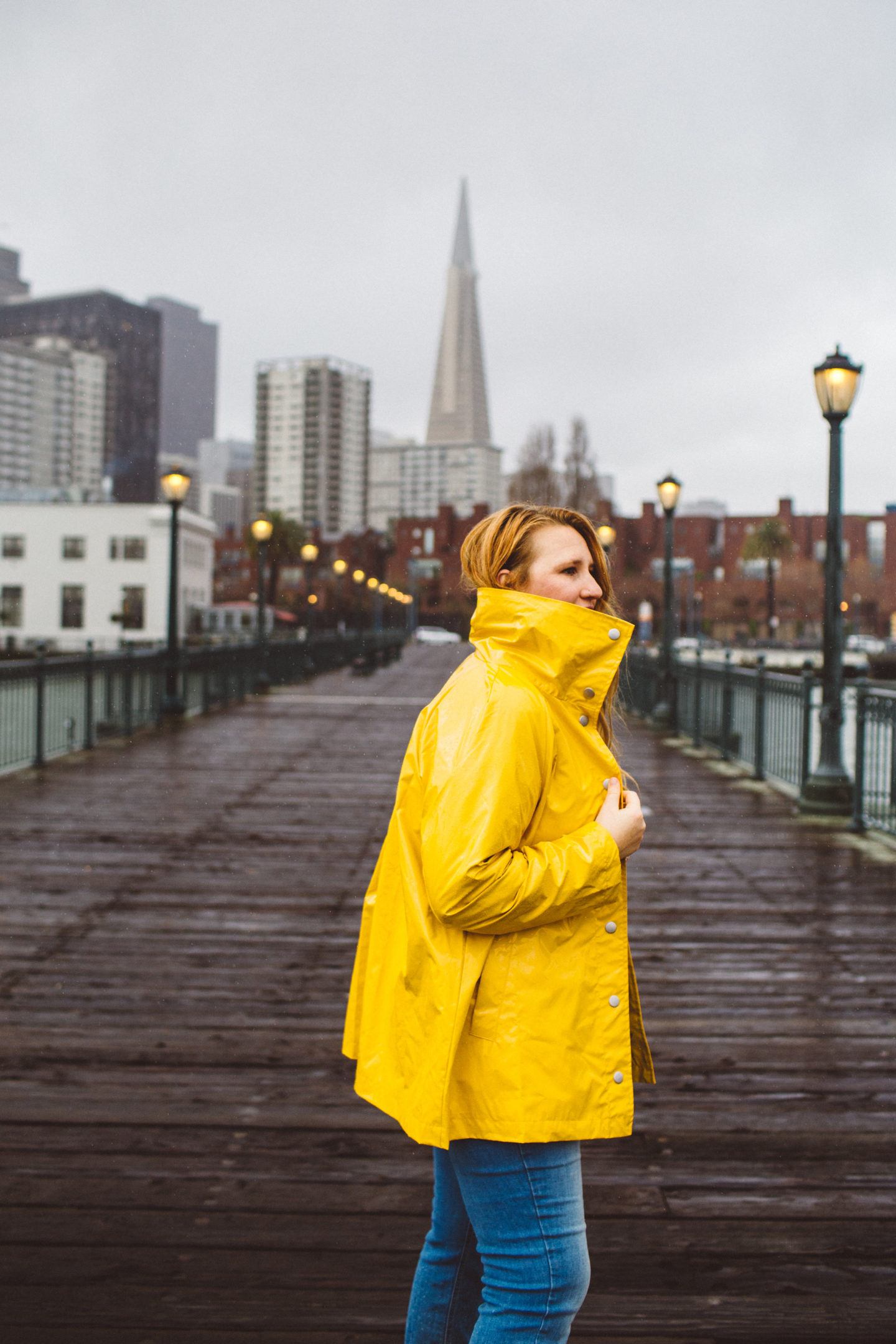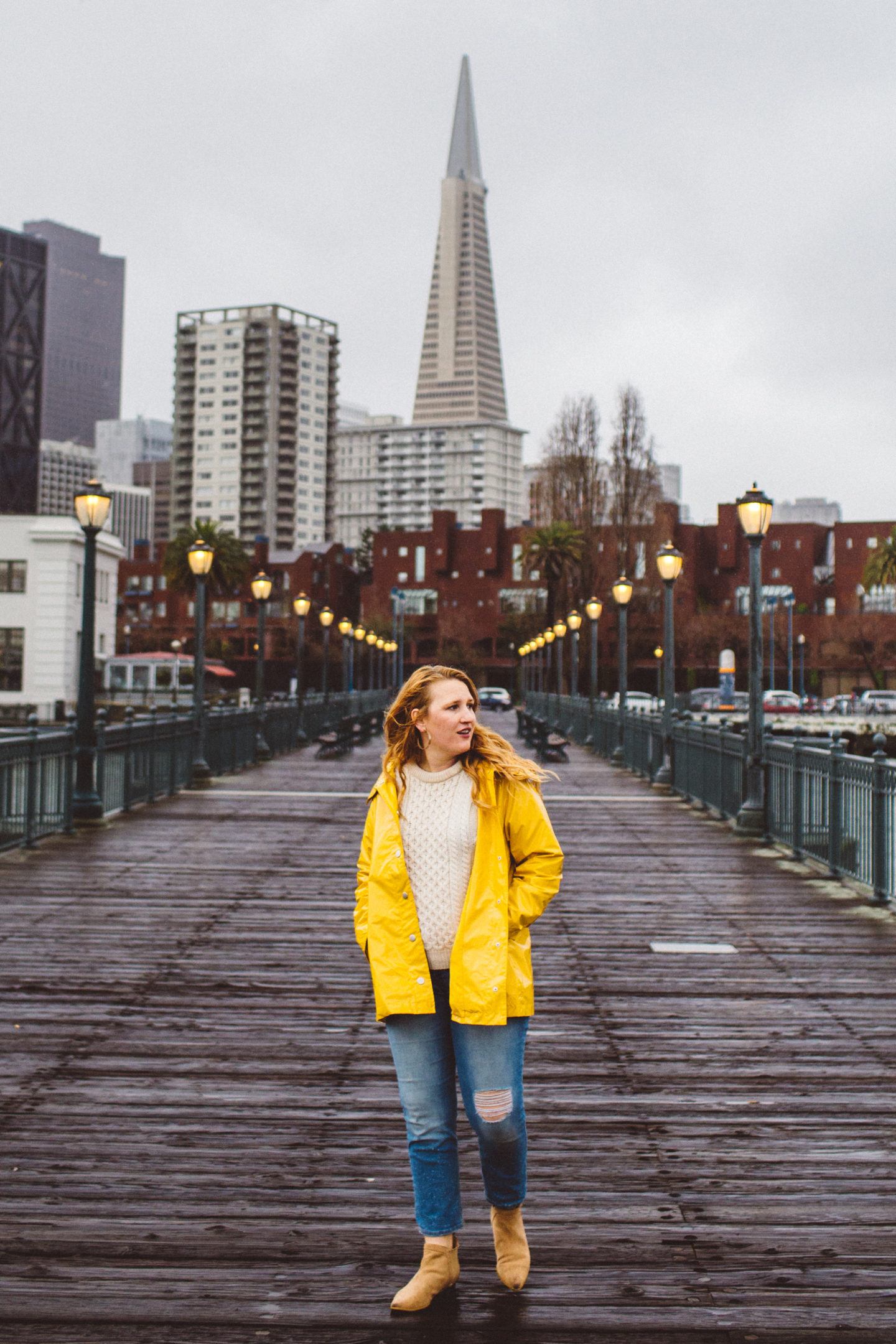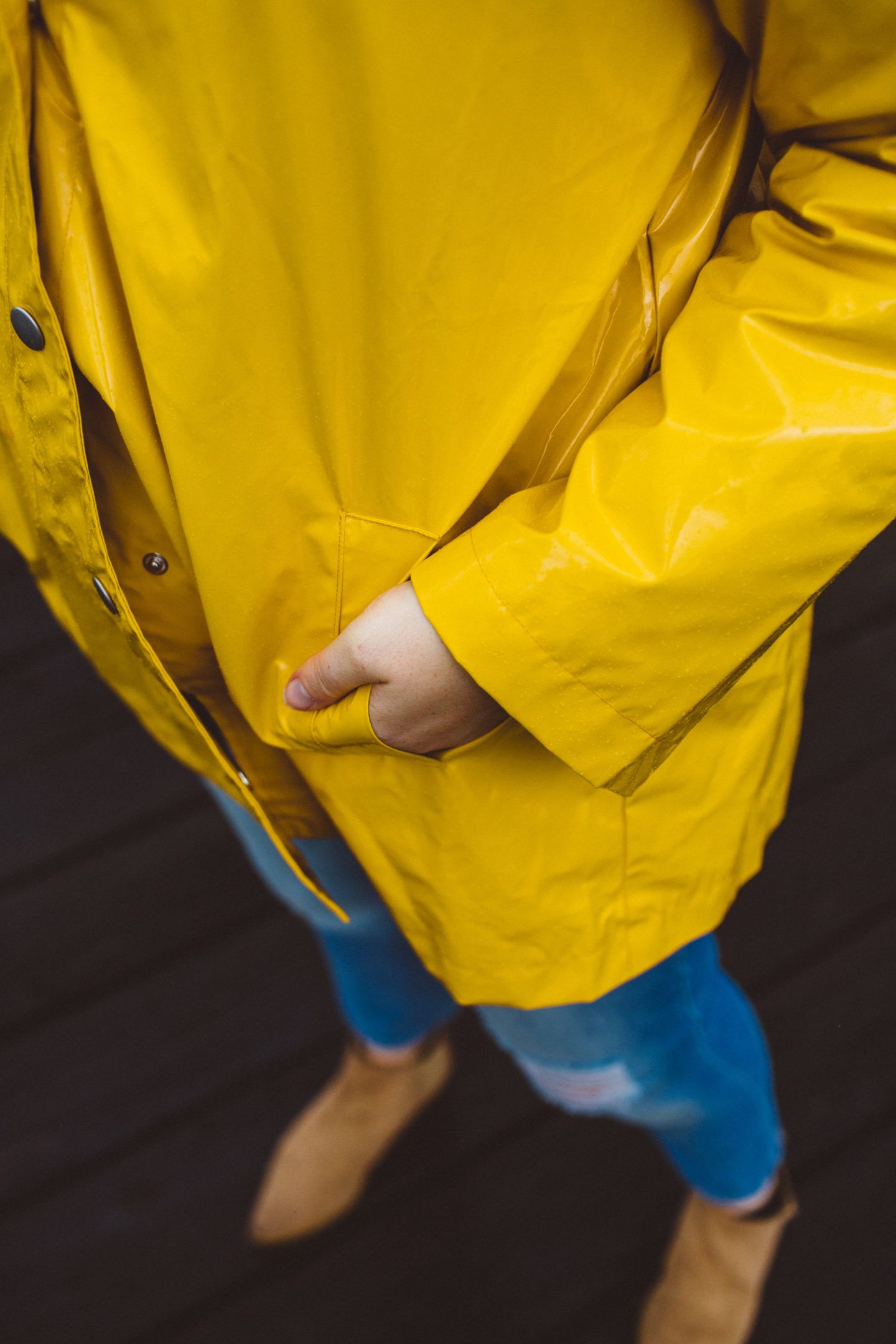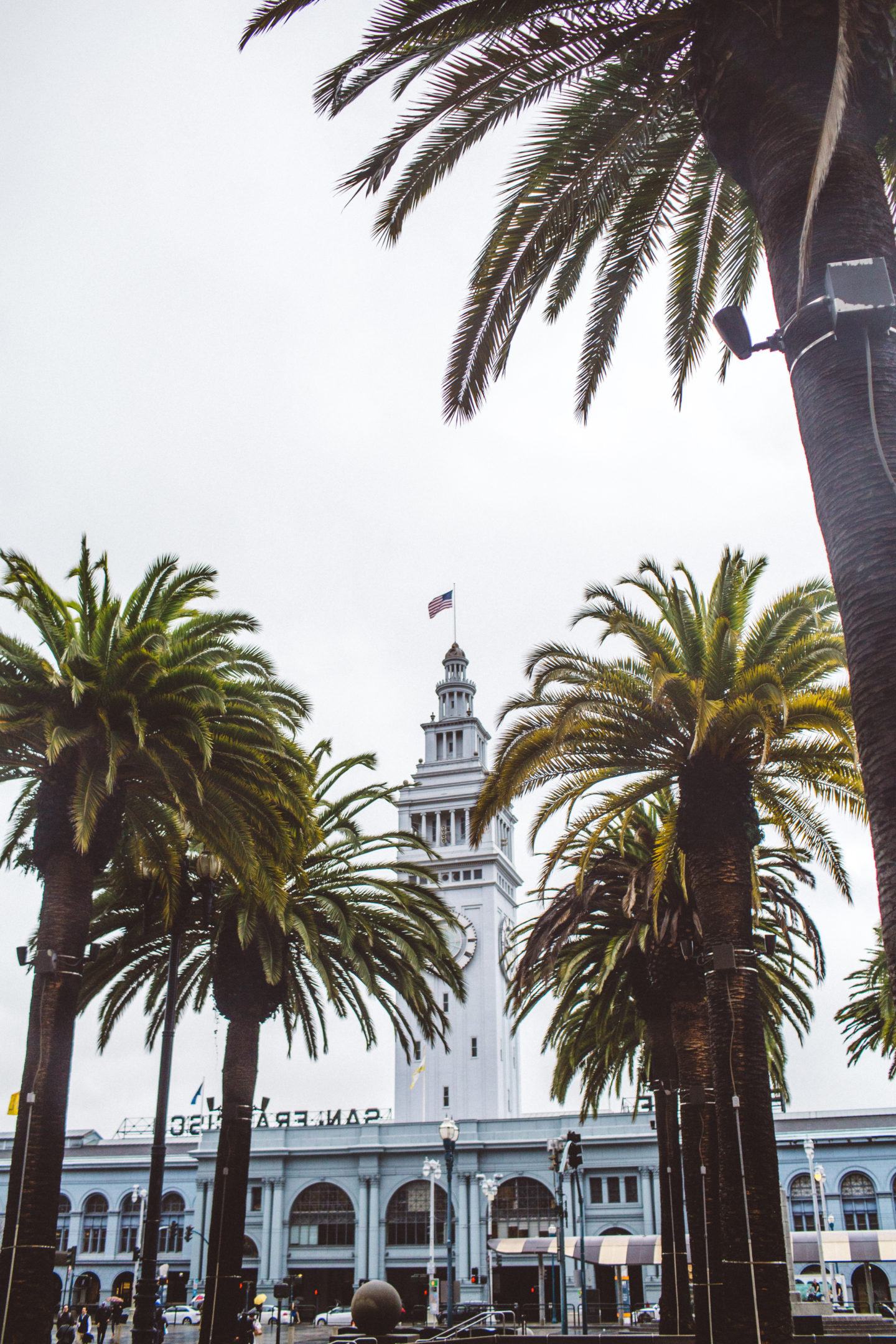 So many raincoats are ugly AF, let's just get that out there. If you follow me on Instagram @thewhimsysoul you know that I never like to comprise style even when I'm traveling. I don't care how dry this raincoat will keep me, I refused to look like a walking trash bag.
That's why I LOVE this cute women's packable rain jacket from Target that's just $44. It's heavy enough to block out the rain and water (tested it out in San Francisco on a windy, wet day. It passed!) but light enough to not take up half your suitcase. When you love adventure travel, or just visiting rainy places like Seattle, a compact rain jacket and other packable rain gear is a must. (On that note, I love this small umbrella which doesn't take up too much space in my suitcase!)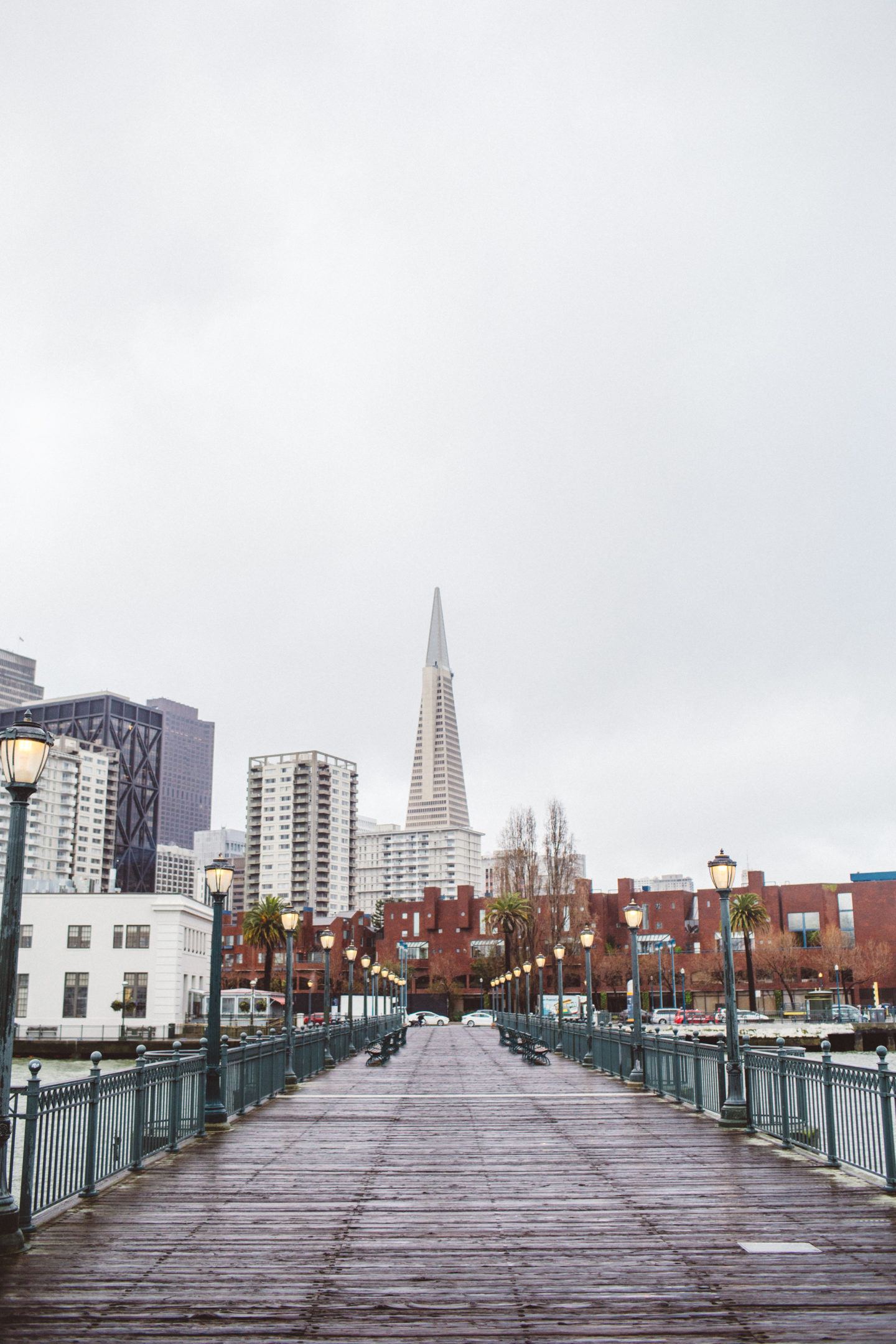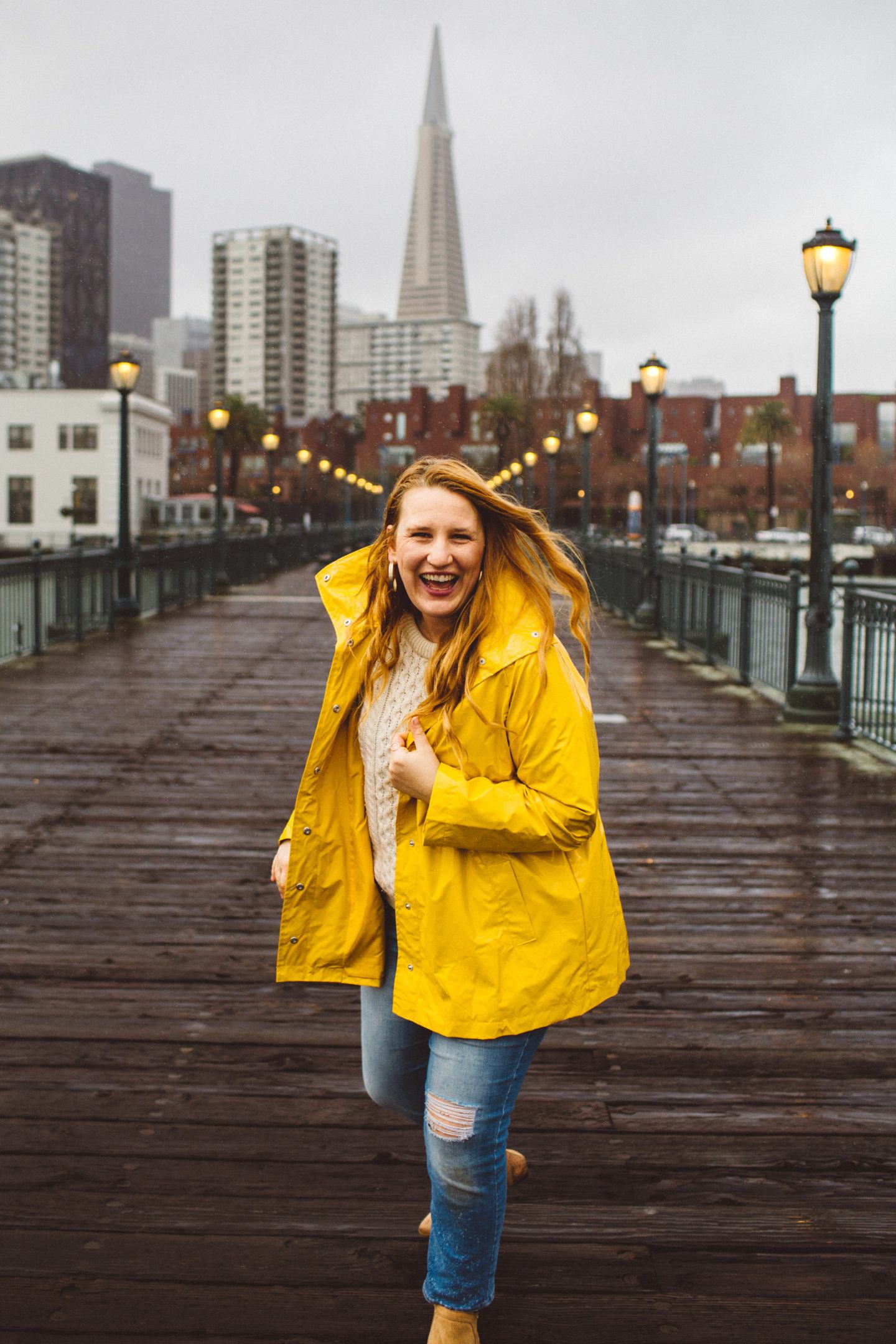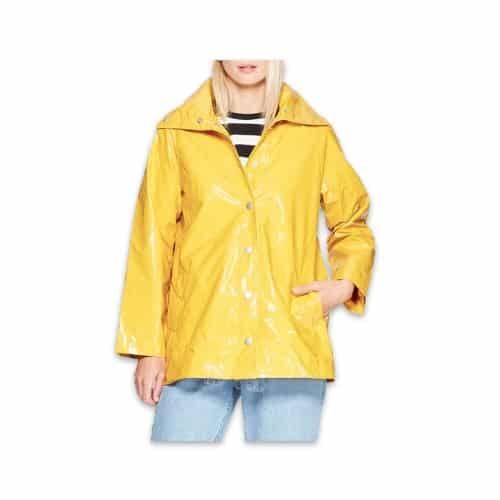 This is my favorite womens rain jacket right now. I love the classic fisherman's yellow color, which gets so many compliments. It's large & can pair over sweaters easily. It has pockets and buttons up in the front. The best lightweight, cute, AND affordable rain jacket out there!
Price: $44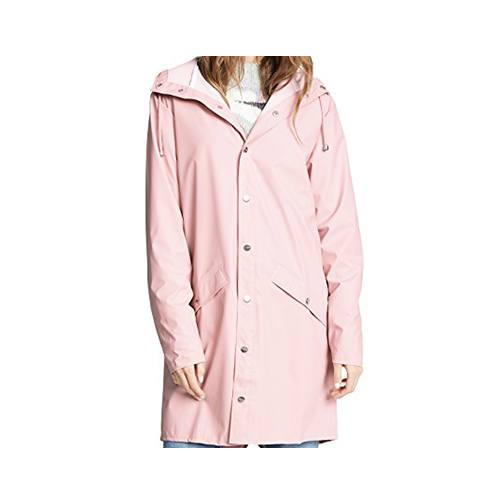 Who says a packable rain coat can't be chic? Rose pink is the ~it~ color of the year. It has hand pockets and a drawstring adjustable hood. It's longer, so it covers your butt, perfect for really rainy spring days!
Price: $125
Is it a fashionable camel coat? Is it a rain jacket? It's both! With watertight seams to keep the rain out and underarm pit zips / vents to keep you from overheating, this may just be the best stylish rain jacket. Pair with cute shoes instead of rain boots and you're suddenly street-style ready and dry AF.
Price: $99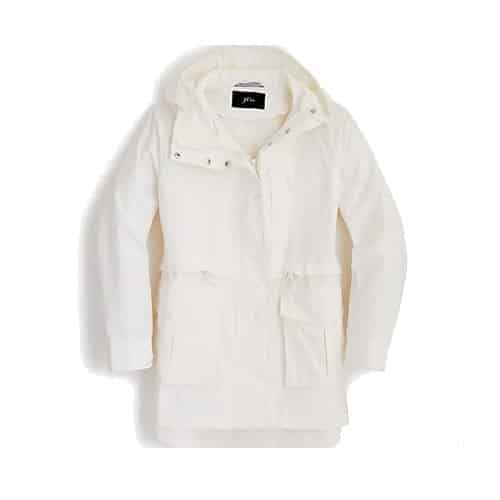 This packable rain jacket comes in tons of colors and is really thin, so it's perfect for warmer spring trips or when you REALLY can't fit anything else into your suitcase.
Price: $84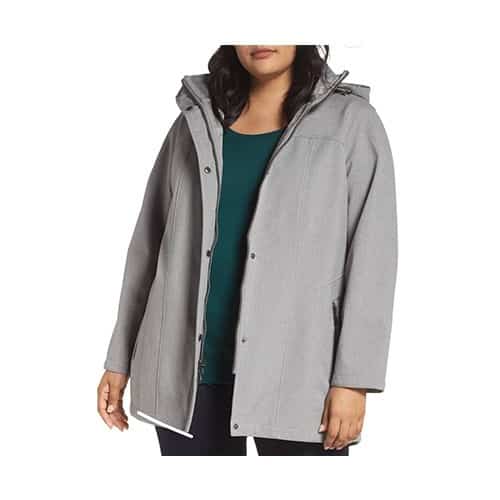 A sleek waterproof hooded rain jacket that's available in plus size. It has zippered hand pockets and is a little heavier in weight but still not 10 pounds, making it great for colder weather trips.
Price: $99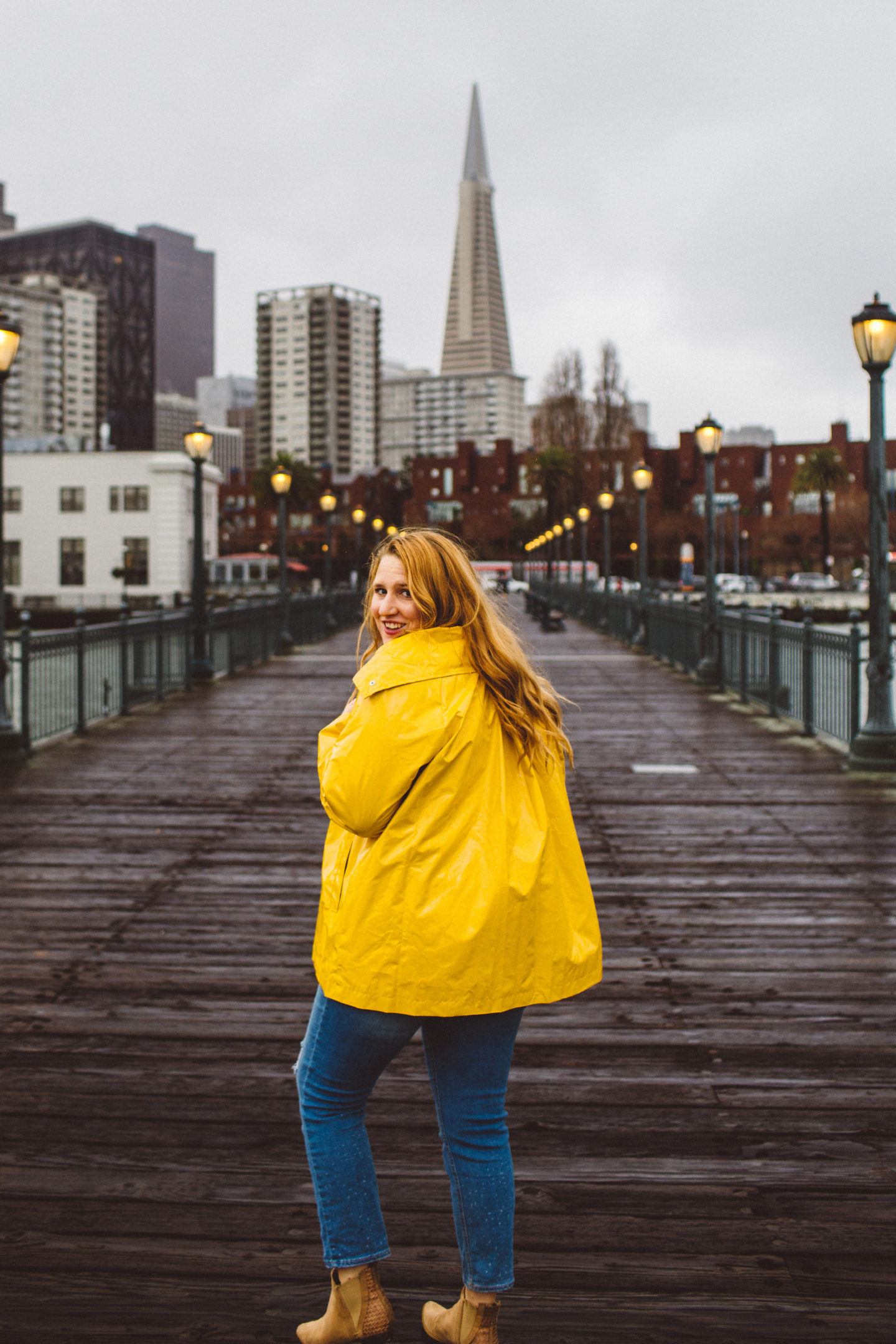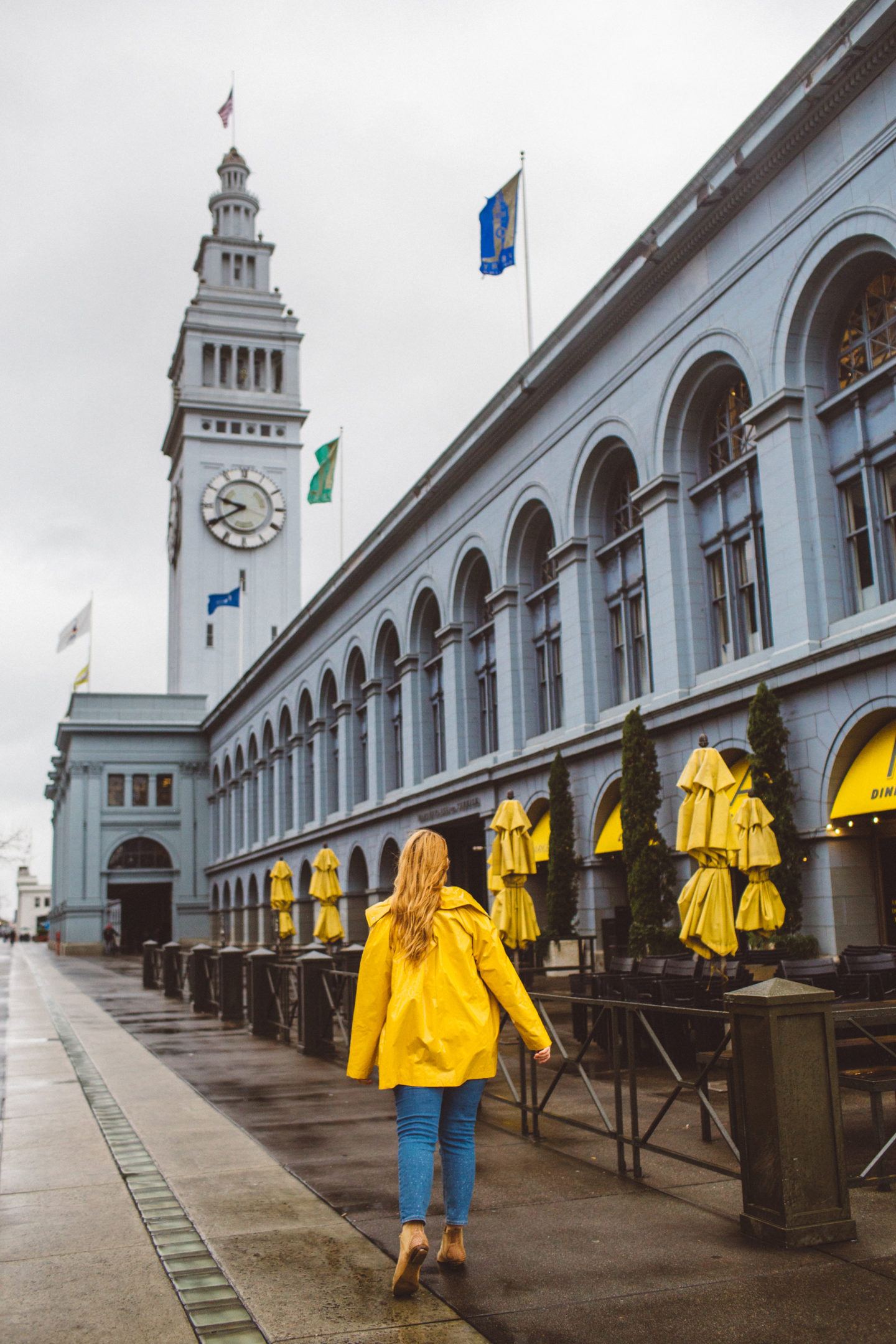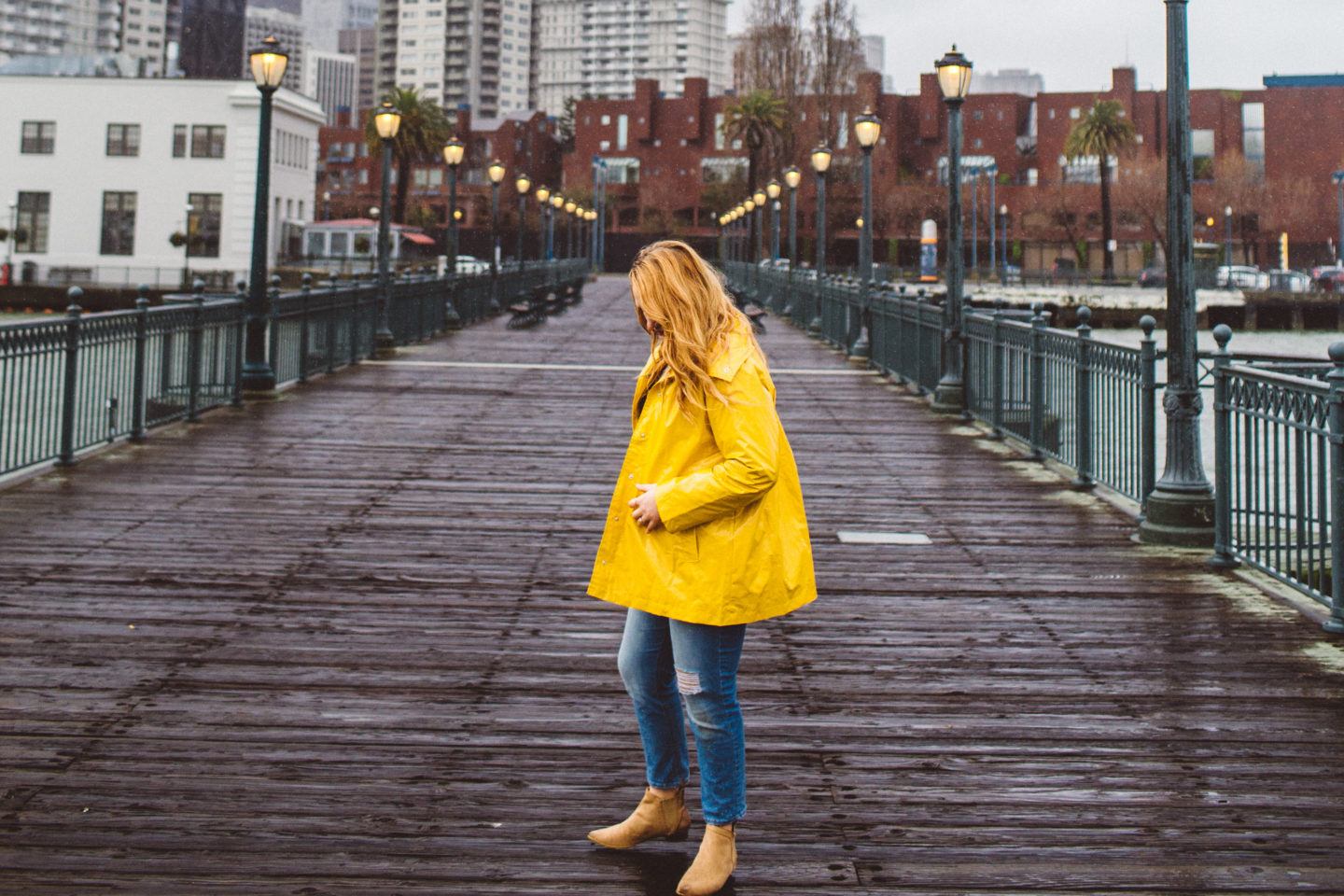 I hope this helps to keep you dry on your travels! Skip the North Face jacket and go with one of these more affordable, super light and more stylish packable raincoats.
While we're at it, below are some of my favorite other packable rain gear (boots, umbrellas, etc!)