We rolled up to the Patz and Hall winery in Sonoma County on a sunny summer day for wine tasting. My first impression of the Patz and Hall tasting room? Dang, that's some driveaway goals.
At the end of a long driveway lined with trees and vineyards is the golden yellow tasting room. It's a light and airy space, with plenty of outdoor seating looking onto the grapes and mountains. I've always said that my favorite wineries are ones that have plenty of outdoor seating or let you wander the grounds with a glass in hand- nobody wants to be crammed at a bar when it's paradise outside.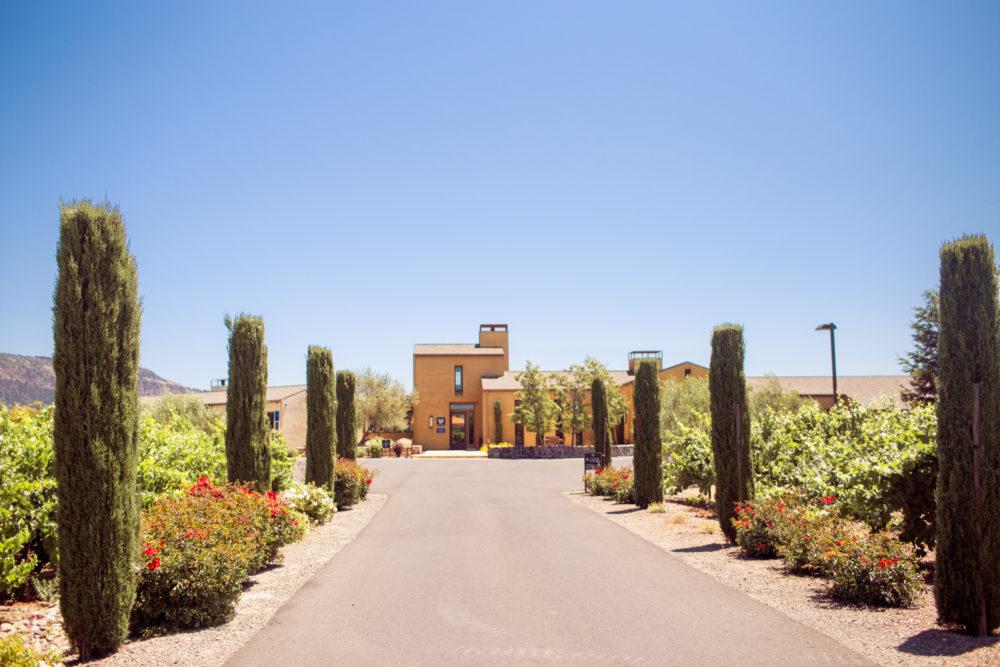 Founded by James Hall and Donald Patz, the Patz & Hall winery has made a name for itself, specifically with Chardonnay and Pinot Noirs. If you have a group with contrasting wine preferences, I highly recommend bringing them here.
My sister loves Chardonnays while they aren't my favorite. On the other hand, I adore Pinot Noir and she hates it.
A few years ago I took my sister and her boyfriend to the Russian River area. I remember this specific tasting we had, where the sommelier had us taste test different red wines and white wines side by side. Every single time I liked a blend, my sister hated it and vice versa. Our sommelier sort of turned into a wine educator and helped us each learn and recognize the types of wines we prefer.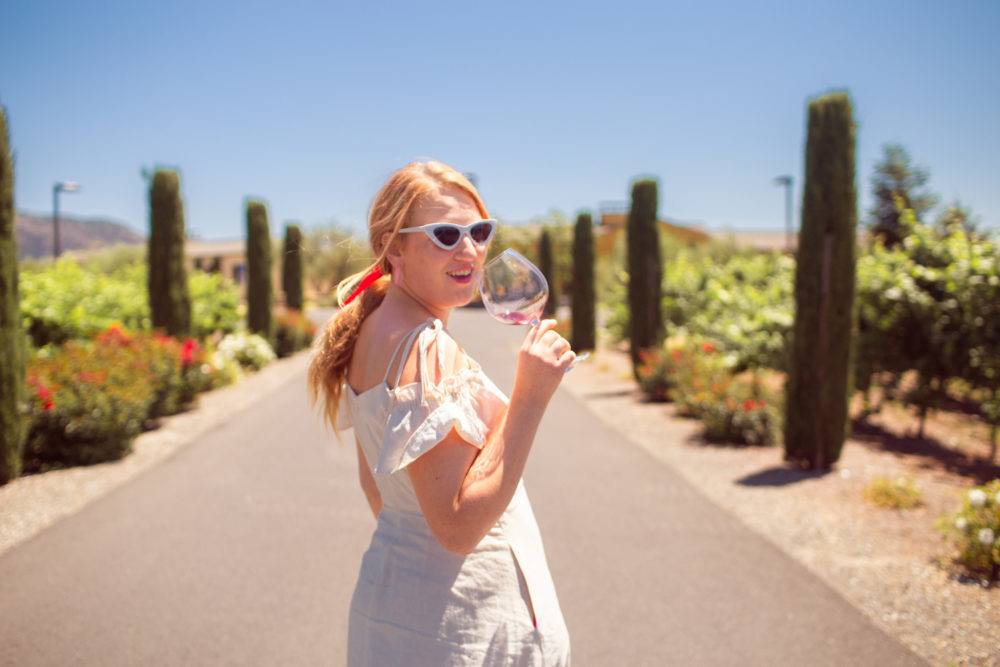 Since I always search for a good pinot noir, I can happily tell you how tasty the Patz and Hall pinot noirs are. Some have big, bold scents that I wish I could bottle up and save into a candle.
Fun fact: Many of their grapes are sourced from other places to ensure the best grapes possible are made for their wines. For example, the Hyde Vineyard Chardonnay is from Napa-grown grapes, while other grapes are sourced from lots in Russian River Valley, Sonoma Coast, Santa Lucia Highlands and more.
There are two tasting experiences at Patz & Hall. The Salon Experience, a private tasting only offered Fridays – Sunday, and the Sonoma house tasting which is offered daily and takes walk-ins.
>> Want a FREE wine tasting at Patz & Hall? Email Amanda.Daighton@patzhall.com and tell her Whimsy Soul sent you, she'll happily set you and a guest up with a free tasting!!
Learn More
Let me know if you stop by Patz and Hall winery in Sonoma! Use #whimsysoul on your Instagram photos so I can follow along!
Other Posts You May Like
7 Best Wineries on the Silverado Trail
How To Go Wine Tasting in Napa On A Budget
Weekend Guide to Calistoga, California
Reviews: Inside the Solage Resort and Spa in Calistoga
4 Sonoma Wineries to Visit