The Marvel machine has cranked out yet another superhero movie. This time, it's the third installment of the Ant-Man franchise, Ant-Man and the Wasp: Quantumania.
If you're planning to see the latest Ant-Man sequel in theaters on February 17, you might need a refresher on what quirky adventures Paul Rudd has gotten into, so I put together a primer below.
I've also created a tasty refresher—an Ant-Man cocktail! Keep reading for a twist on the classic Pimm's Cup recipe (Pym's Cup, get it?).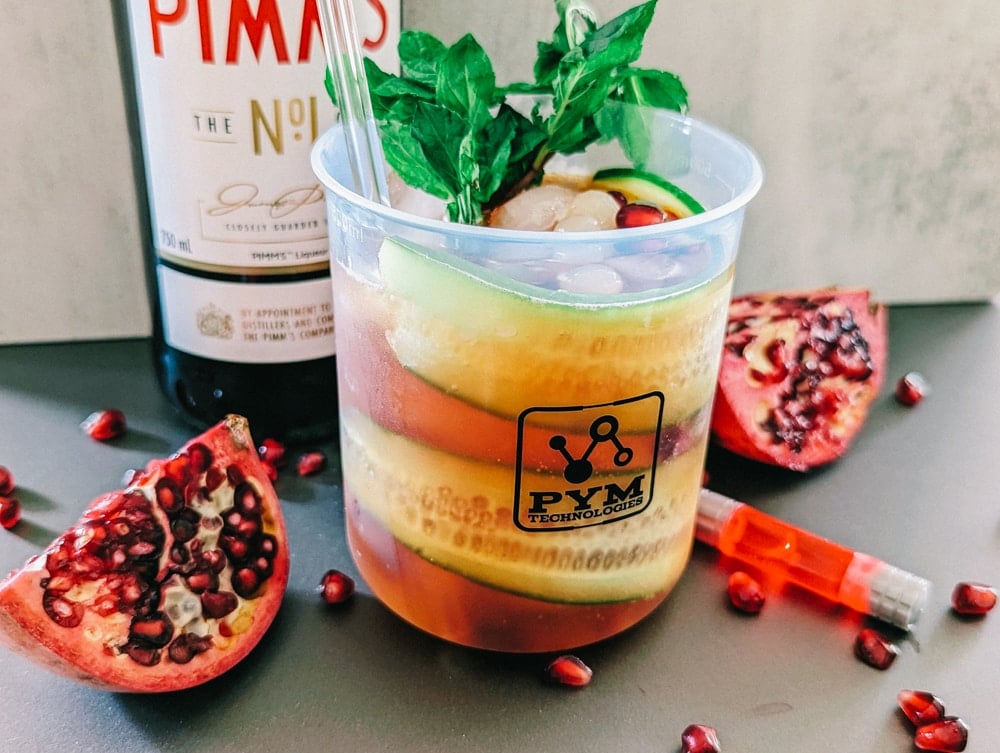 What Has Ant-Man Been Up To?
Ant-Man and the Wasp: Quantumania kicks off Phase Five of the Marvel Cinematic Universe, and thirty films have come before it. That's a lot to keep track of! Here's a quick recap of Ant-Man's journey through the MCU so far:
Ant-Man
Scott Lang (Paul Rudd) steals a super-powered suit from the scientist Hank Pym (Michael Douglas). Seeing that Scott is able to control the shrinking suit, Hank and his daughter Hope van Dyne (Evangeline Lilly) train him to become Ant-Man (yes, he talks to ants).
When Ant-Man shrinks down to and then returns from the subatomic Quantum Realm, Hank wonders if his wife Janet may still be alive after disappearing there decades ago.
Captain America: Civil War
Captain America recruits Ant-Man to help take down a Hydra base (the bad guys). Ant-Man agrees to lend a hand, though it means violating the "Sokovia Accords" which regulate superpowered people like him. Ant-Man is imprisoned for defying the accords, but Captain America breaks him out.
Ant-Man and the Wasp
Ant-Man helps Hank Pym and Hope van Dyne (aka the Wasp) enter the Quantum Realm to rescue their long-lost loved one, Janet (Michelle Pfeiffer).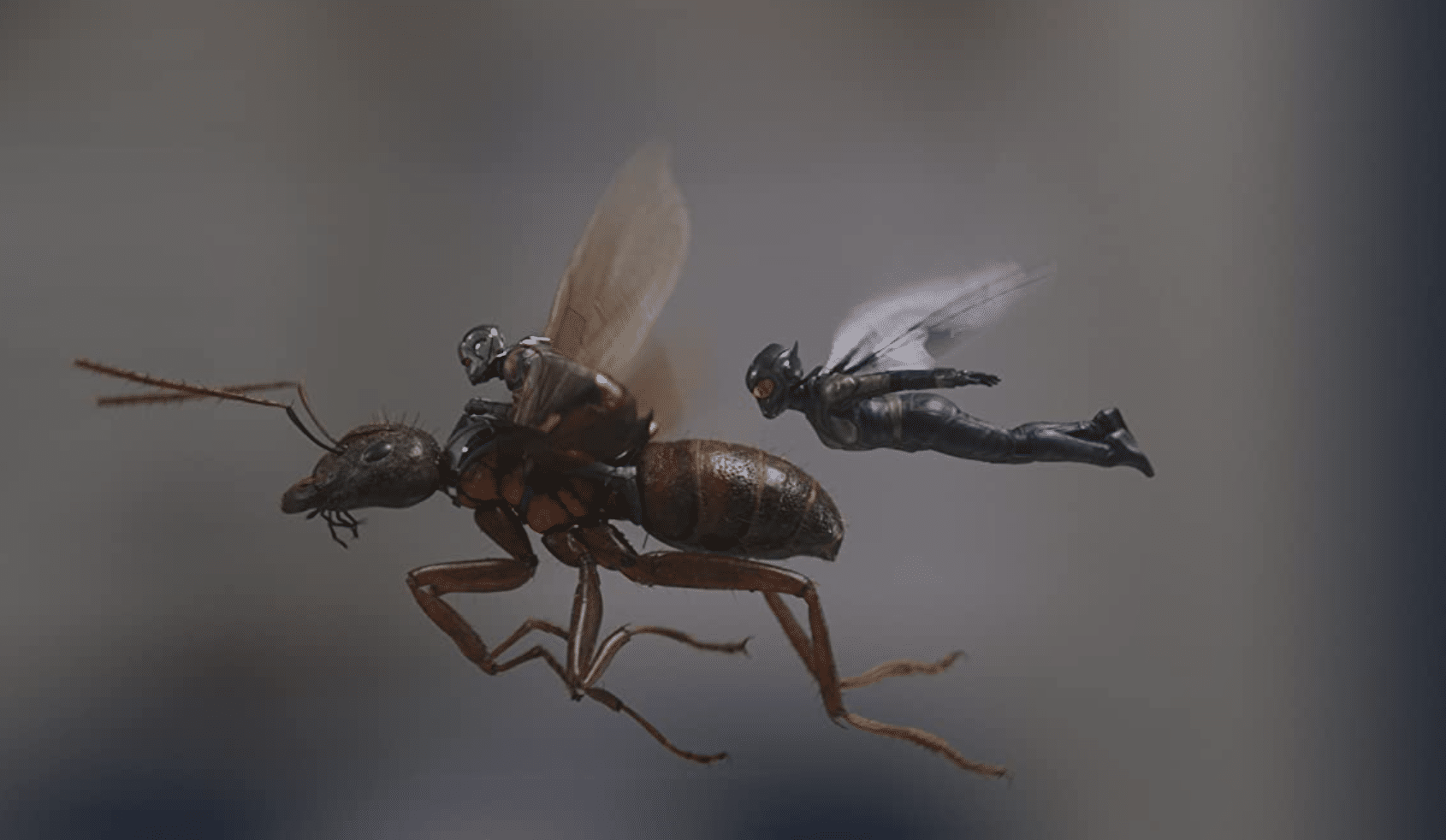 Later, Ant-Man returns to the Quantum Realm but is stranded there when Hank, Hope, and Janet disappear in "the Snap" along with half of all humanity.
Avengers: End Game
Five years later, Ant-Man escapes from the Quantum Realm—but to him, only five hours had passed. With this knowledge of how the Quantum Realm distorts time, the Avengers devise a time machine that allows them to counteract the Snap and defeat Thanos (another bad guy).
Ant-Man and the Wasp: Quantumania
Unsurprisingly for a movie subtitled "Quantumania," this sequel takes Ant-Man and his pals back to the Quantum Realm, where they find strange new creatures and face off against Kang the Conquerer.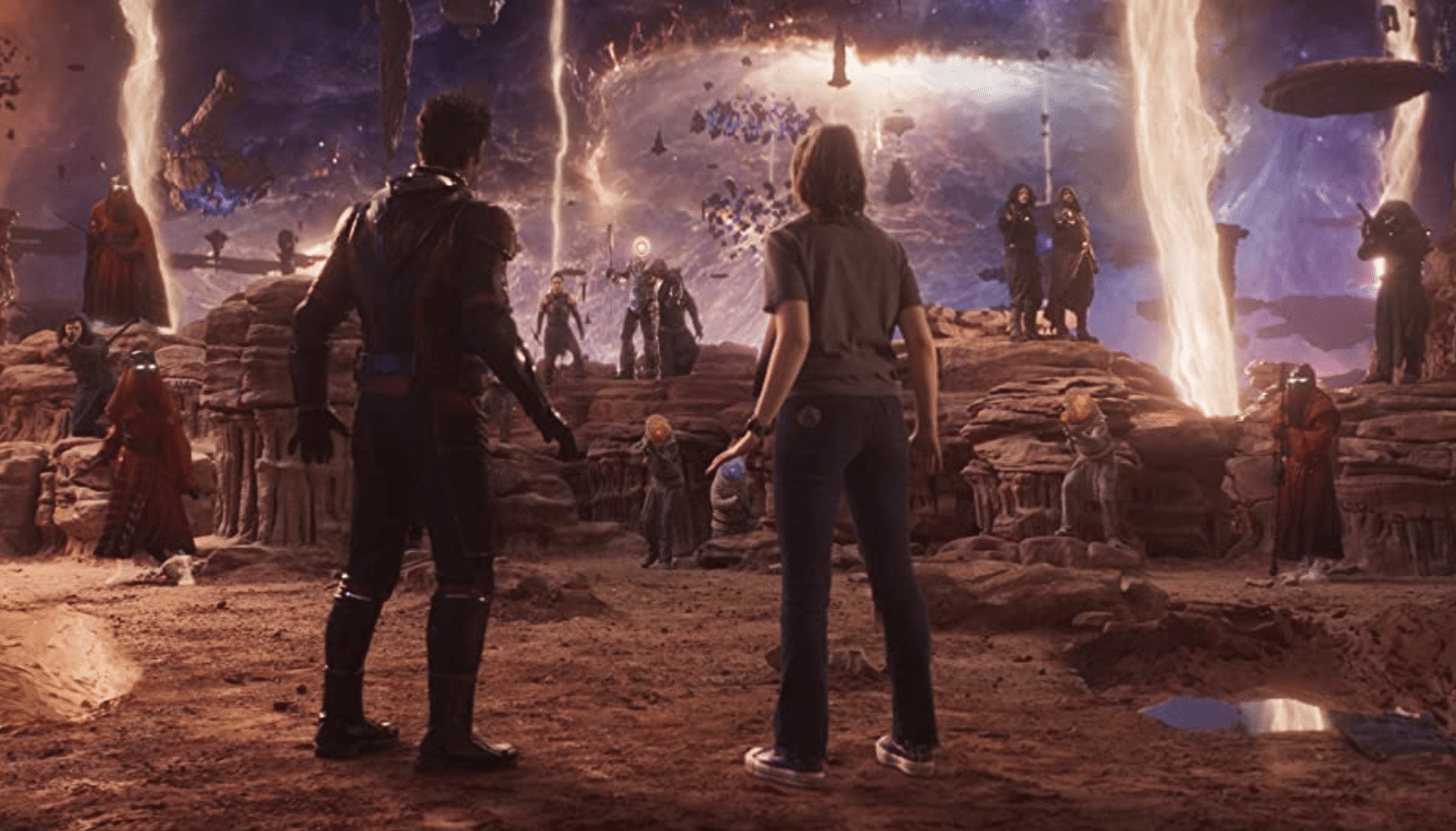 Like the previous Ant-Man films, Quantumania is directed by Peyton Reed and stars Paul Rudd, Michael Douglas, Evangeline Lilly, and Michelle Pfeiffer.
Newcomers to the cast include Kathryn Newton as Scott's daughter, Cassie, and Jonathan Majors as Kang the Conquerer (who made his MCU debut in the Loki Disney+ series).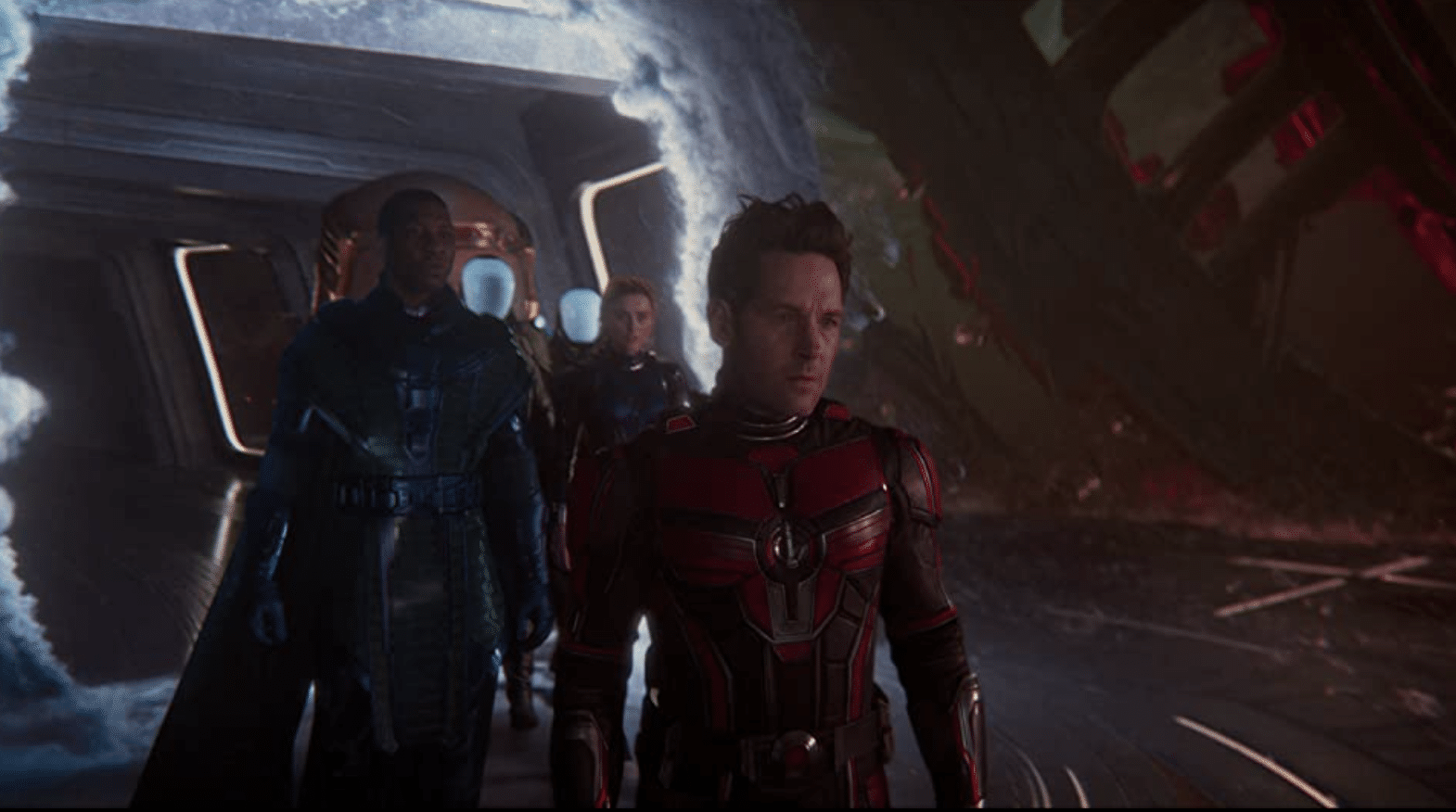 Franchise Fatigue?
Okay, I have to admit something that might get my nerd card revoked. I'm… getting tired of Marvel movies?
Not to go full Scorsese on the subject, but Marvel hasn't taken many creative or artistic risks for years—which is to be expected from a commercial behemoth that's comfortable with a paint-by-numbers approach. Not that every movie has to be a cinematic masterpiece, as long as it's entertaining.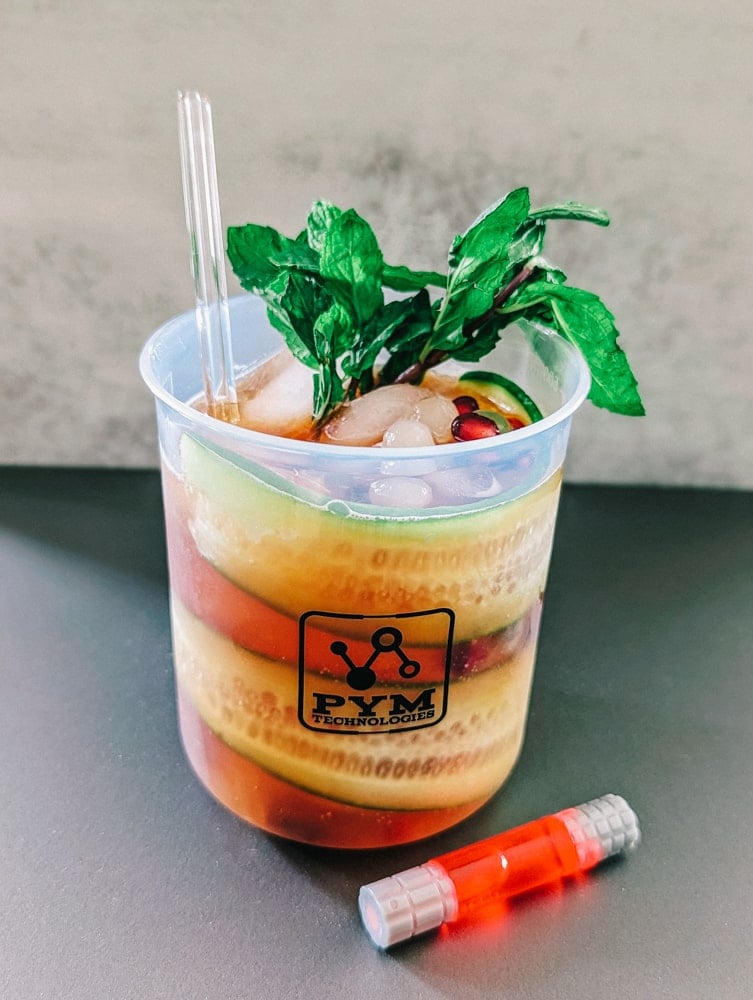 But I'm no longer as entertained by the MCU for one simple reason: It feels like homework. Five phases, thirty feature films, eight Disney+ shows, six Netflix series, and counting… And they all tie in with one another. Gone is the standalone film—it's now a requirement to consume every bit of media that came before whatever you're about to watch.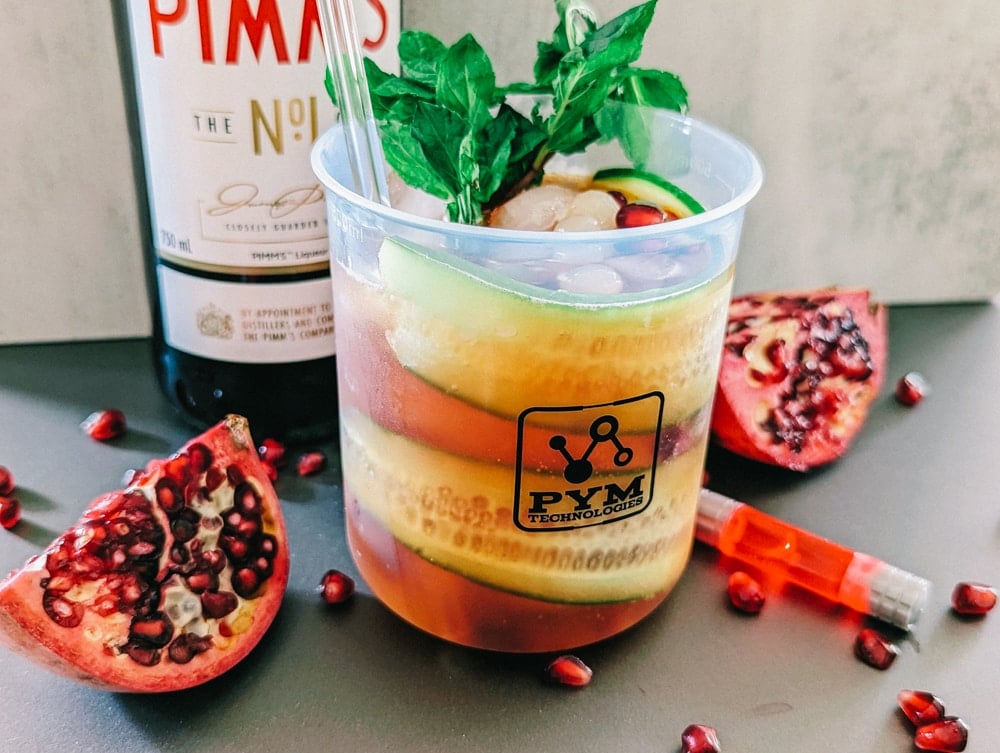 Marvel is capitalizing on nerds' greatest weaknesses: Completionism and Easter Eggs. Every movie and TV show teases the next, with cameos and mid-credit scenes that make fans sit up and say, "I know who that is!" Never mind how good or bad the current thing is, the next thing is going to be great, swears Marvel.
More than ever, I feel like a dollar sign, and I don't like it. But I wanted to do an Ant-Man cocktail because I bought a themed cup months ago, dang it! And I will probably give the new Ant-Man a chance, because Paul Rudd.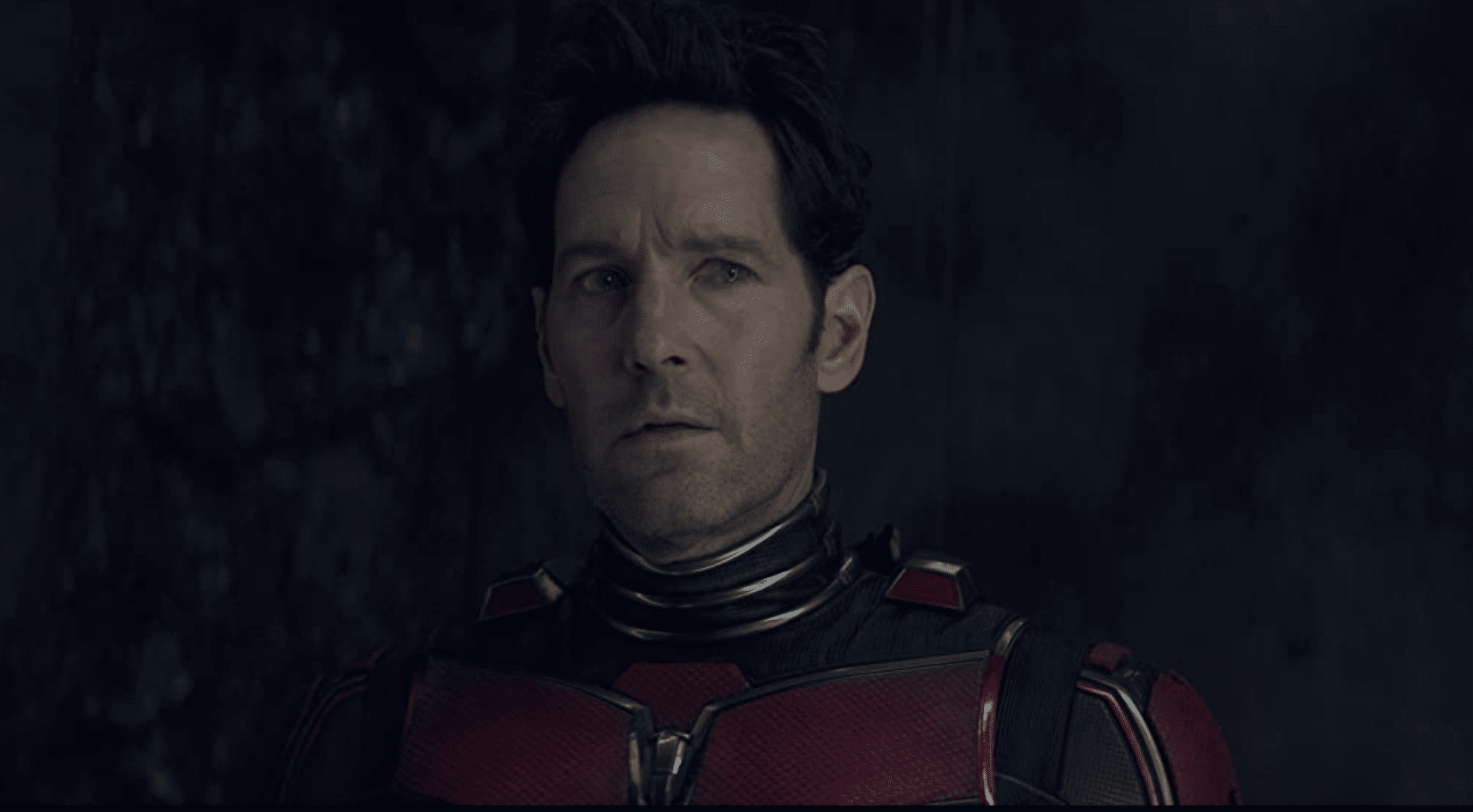 How To Make A Pimm's Cup Variation
The Pimm's Cup originated in London in the early 1800s and remains a popular summertime drink today.
A bar owner named James Pimm invented his eponymous drink by combining fresh lemon juice, sparkling lemonade, cucumber, strawberries, citrus fruits, and tons of garnish with a gin based liqueur now known as Pimm's No. 1.
Because a Pimm's Cup cocktail offers refreshing relief from the summer heat, it's regularly served in New Orleans and during Wimbleton.
But as you've probably noticed, we're in the middle of January. So this winter twist on the classic Pimm's Cup includes a dash of wintry fruits and seasonal flavors, like pomegranate and ginger.
(Did I decide to do a Pimm's Cup recipe just for the Pimm/Pym wordplay? Maaaybe.)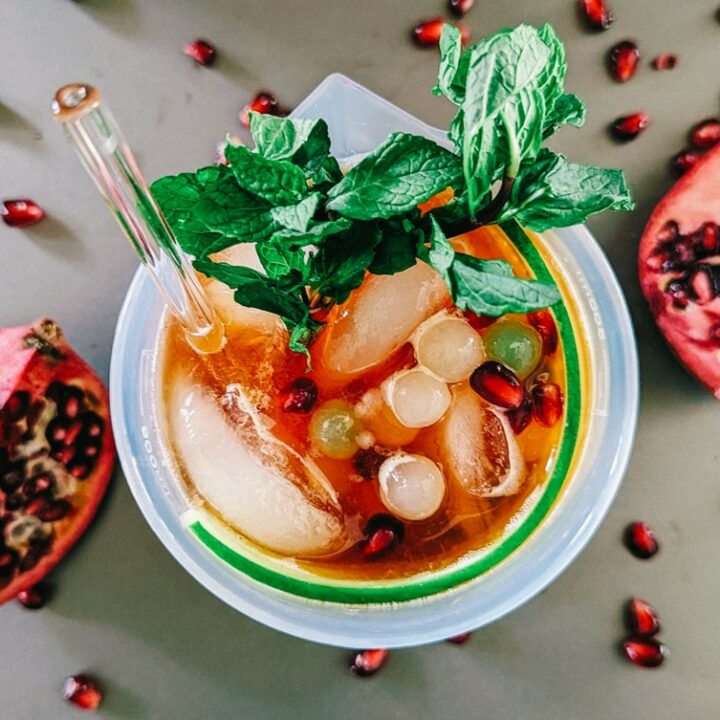 Pym's Cup: An Ant-Man Cocktail
This winter Pimm's Cup recipe combines ginger, gin and pomegranate to create a marvelous mix of punchy fruitiness. Garnish with pomegranate seeds and boba pearls for big bursts of flavor.
Ingredients
2 oz Pimm's No. 1
1/2 oz fresh squeezed lemon juice
1/4 oz pomegranate juice
pomegranate seeds
multicolored boba pearls (optional)
ginger ale (or ginger beer) to top
mint sprig (or mint leaves) to garnish
cucumber to garnish (thinly sliced)
Instructions
Carefully spiral cucumber slices along the wall of a highball glass so that the cucumber will remain visible.
Fill the highball glass with ice, pomegranate seeds, and boba pearls (optional) in layers.
Combine Pimm's No. 1, lemon juice, and pomegranate juice in a mixing glass or cocktail shaker filled with ice.
Stir gently, then strain into the prepared highball glass.
Top with ginger ale (or ginger beer) and stir carefully to combine.
Garnish with mint sprigs and a sprinkling of pomegranate seeds and boba pearls (optional) as desired.
Notes
The boba pearls are meant to evoke Pym Particles—fictional subatomic particles that Ant-Man uses to dramatically increase and reduce his size and mass. If you have boba pearls, throw some in for a fun pop of flavor and color.
You can also substitute the ginger ale for a lemon soda if ginger's not your thing!
A rosemary sprig is another garnish option I considered for this gin cocktail. 
If you're marathoning all of Ant-Man on Disney+ before seeing Quantumania in theaters on February 17, be sure to make yourself a Pym's/Pimm's Cup cocktail to go with it.
Or if you find yourself in Disneyland, try an official Ant-Man cocktail at the Pym Test Kitchen and Tasting Lab at Avengers Campus. Also be sure to check out my complete guide to everywhere you can drink at Disneyland and Disney California Adventure.
For even more Marvel-inspired drinks, try my Black Panther: Wakanda Forever cocktail or the Black Widow cocktail recipe.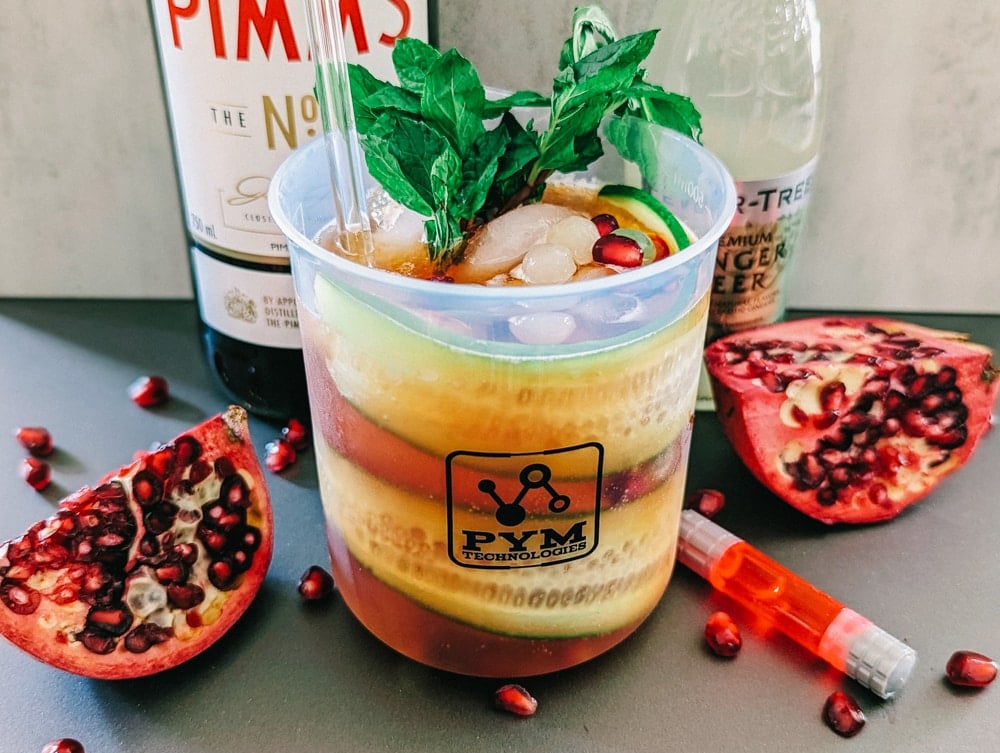 If there are any other easy Marvel cocktails you'd like to see, let us know in the comments!