I've been on the skincare routine train for about ten years now and I've learned a thing or two about all the concoctions, acids, and creams on the market. (The foundation of beauty in my humble opinion.)
It's hard to keep track of everything from the acidic formulas to the moisturizing factors and silicon or water bases. Still, knowing the basics is important because it can be dangerous for your skin if you're not careful.
Most skincare products are pretty straightforward, but there are some acids and creams you should NEVER mix, while others you should definitely blend for better results.
But let's start off easy with two of the most popular ingredients for skin care in today's day and age: retinoic acid and hyaluronic acid.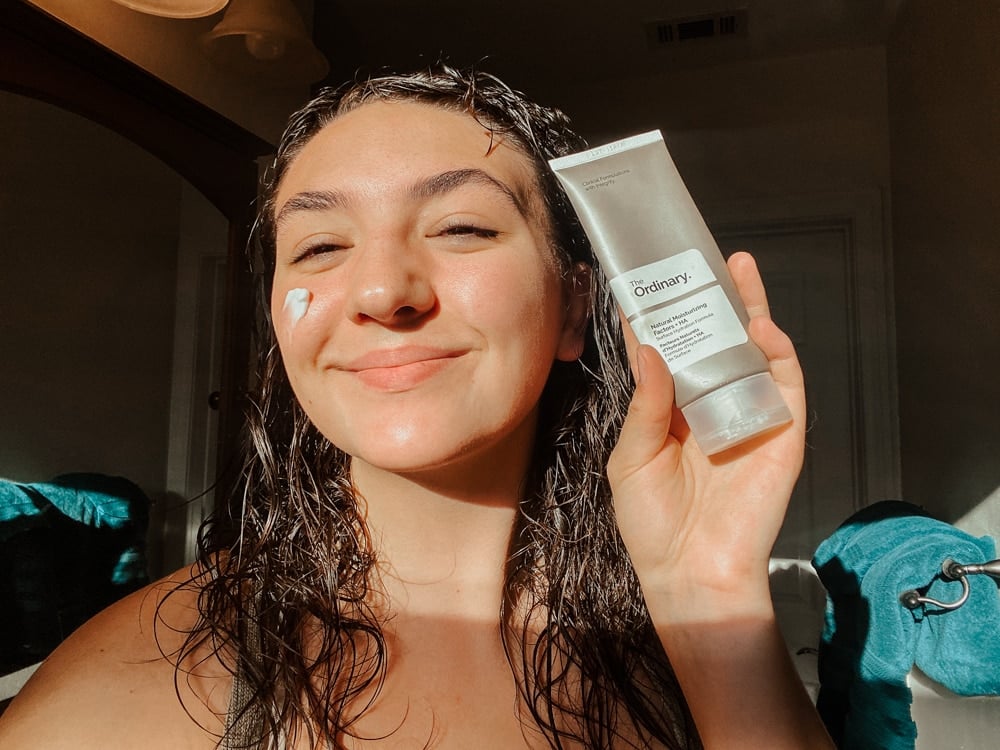 When you first start your skincare journey, you're likely to run into the term "hyaluronic acid" or "retinol" in your research and the products you pick up at the store, but what do these ingredients do, and is it better to use retinol or hyaluronic acid?
Retinol vs Hyaluronic Acid: The Basics
Let's dive into the deep world of skincare and figure out what you should keep and what you should ditch.
What is Hyaluronic Acid?
To put it simply, hyaluronic acid is a goo your body produces naturally. It also goes by the name HA, which is good to note when looking for a hyaluronic product in stores. While it sounds gross, this humectant (something that retains moisture) allows the body to function smoothly from the joints, eyes, and skin.
As you age, your body stops producing as much hyaluronic as it did when you were younger. This is why you may suffer from dry skin or less plumpness and the effects of aging start to set in.
Hyaluronic acid helps with collagen production and is a good option for sensitive skin types, plus it's good to mix with other skincare products. It's actually a great hype man to retinol products which can leave the skin dry.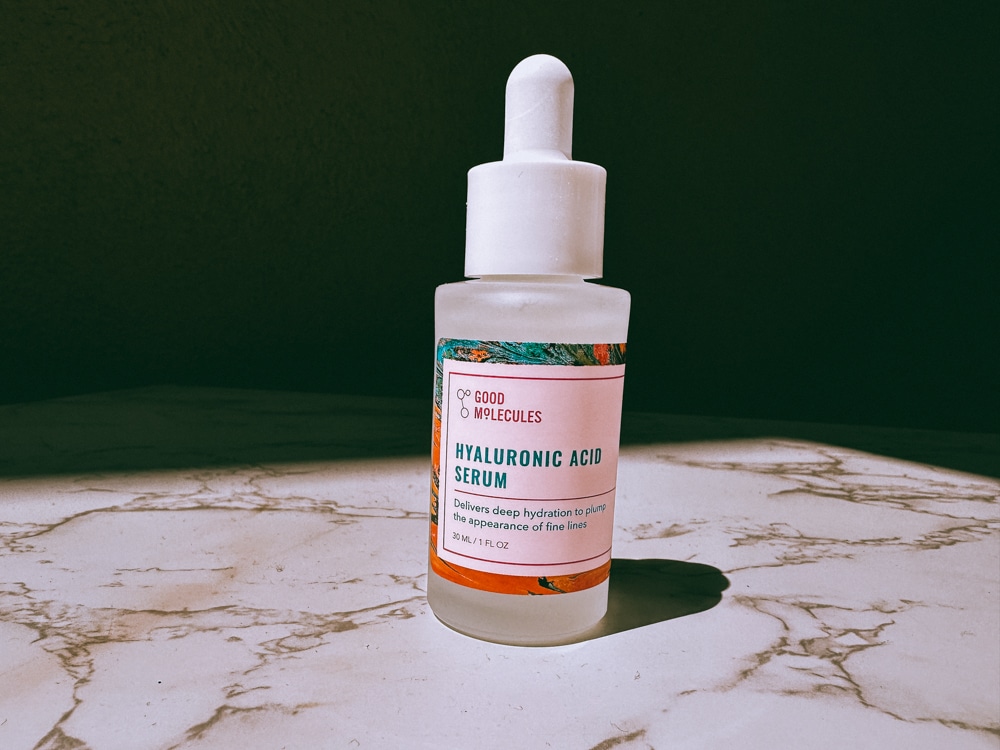 Adding a Hyaluronic Acid serum to your skincare routine may bring your skin back to its youthful glow and reap the benefits of a plumper, more hydrated face.
If you're looking for something to key your skin hydrated without feeling weighed down, using a hyaluronic acid serum is the way to go.
I actually got into using this acid when I was on Accutane and had severely dry skin that didn't soak up any of the creams I layered on. Hyaluronic acid products are a great way to effectively keep in moisture for those using harsher acids to combat acne prone skin or wrinkles.
TIP: Not all hyaluronic acid products are equal. This acid comes in many molecular forms. The larger molecular versions can't penetrate the skin, while the smaller ones can. In order to see the best benefits, pick up a serum that has a blend of multiple molecular weights.
What is Retinol?
Essentially, retinol is a form of Vitamin A. It's commonly used to help with acne breakouts, hyperpigmentation, and fine lines.
As mentioned before, I was on Accutane for a bit (also known as isotretinoin) and this is a high-dose form of Retinol used to combat severe acne.
Check out my Ordinary article to learn more about my bacne journey and using retinol to fix it.
According to the leading digital publisher, the American Academy of Dermatology Association (AADA), retinol stimulates collagen and helps with cell turnover. Using a retinol cream or cosmetic product is a great way to fix up problem areas on your skin, but be warned, this is NOT a product for all skin types.
If you have sensitive skin or are prone to dry, inflamed skin, I recommend sticking with hyaluronic acid and talking to your dermatologist about different options.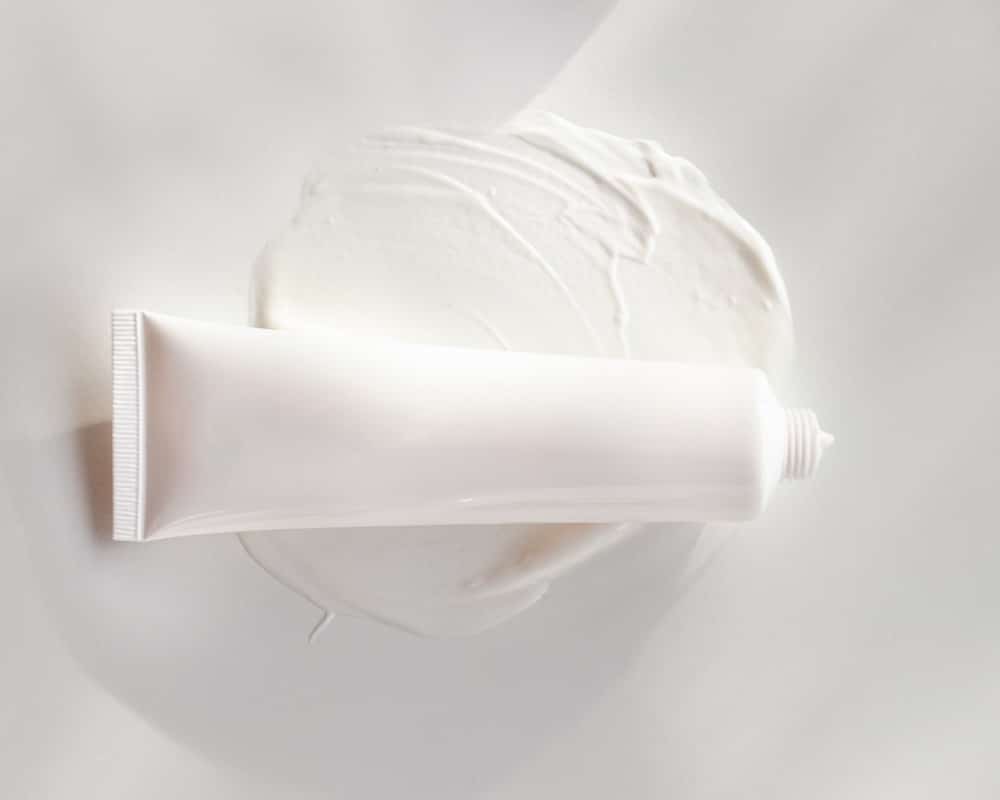 You also need to be EXTRA careful of sun damage while using retinol because it makes your skin more susceptible to UV rays, and you can get sunburned MUCH faster. Because of this, I always made sure to wear ample sunscreen during the day and use my retinol products at night.
You can also shop for retinol over the counter or get a prescription via your doctor, but starting slow is the key to keeping your skin from becoming damaged.
Board-certified dermatologist Tina Alster, MD, FAAD, says it's best to start with the "least-intense form of retinoid" and build up slowly so you avoid creating more hyperpigmentation in the skin instead of less.
Okay, that's your history lesson on the difference between retinol and hyaluronic acid. Now, let's get into which companies make the best of the best and some more burning questions the internet has about these skincare products.
The Best Hyaluronic Acid And Retinol Serums
When looking for a Hyaluronic Acid or Retinol product, it's important you pick up one that's going to work and is worth your money.
There are a lot out there that just do not do your skin justice and are expensive for no reason.
So, I like to stick to three brands I know and trust to give me the best bang for my buck and the most straightforward application possible: The Ordinary, Good Molecules, and a few Drunk Elephant picks.
The Ordinary strives to make affordable, easy, and science-backed products without floof, which is why I love them and have been using them for the last four years.
Good Molecules is another brand that doesn't mess around. They give you the goods at a low cost and amazing packaging.
Drunk Elephant is definitely on the pricier side of things, but they have some well-loved products you should try for yourself.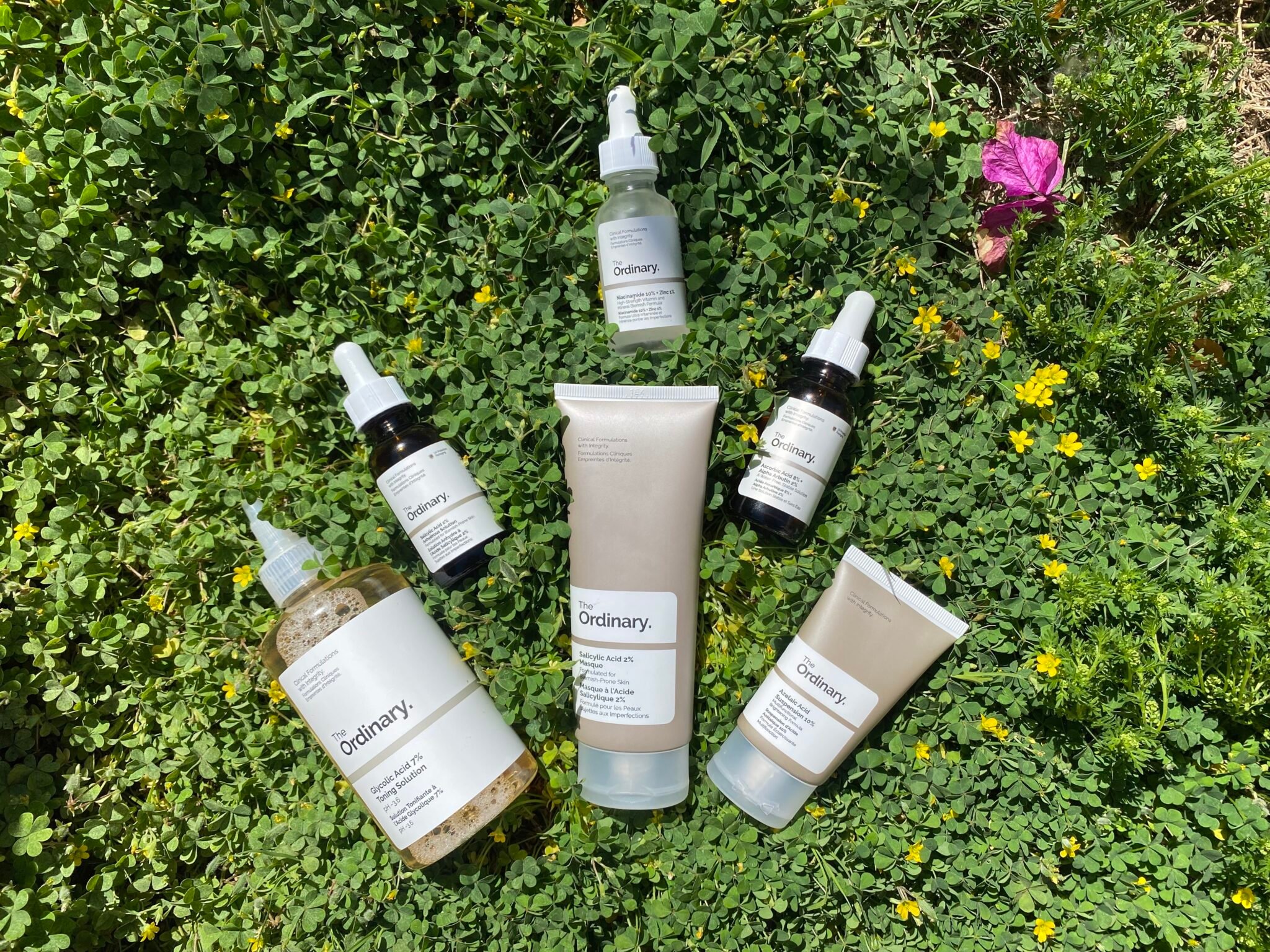 My Top Retinol Recommendations
I've got a lot of options to choose from at varying price points and strengths.
I recommend picking up one low-dose and one high-dose retinol-strength product simultaneously so you can ease your way into using a higher percentage of Retinol without having to wait for it to come in the mail.
Gentle Retinol Cream – Good Molecules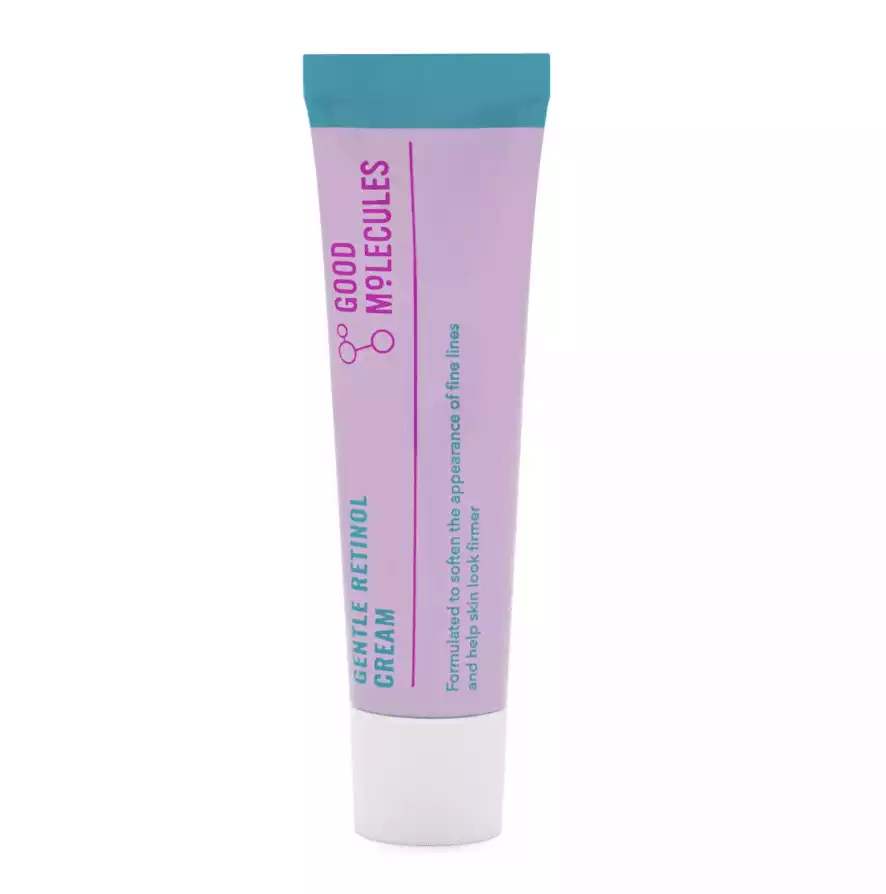 Gentle Retinol Cream
An affordable retinol cream your parents or you would love! This cream includes ingredients that nourish the face, even the skin tone, and target fine lines & wrinkles.
Pros:
Cost effective

Great ingredients
Shop Now
Only $8 for the perfect cream to get you started on your Retinol journey. This Retinol Cream from Good Molecules is the perfect introduction to Retinol for your skin cells.
It's only at a 0.1% strength, so it's uber-gentle on the skin and a great addition to your night-time routine. Follow it with Hyaluronic Acid and a good moisturizer for skin that will love you.
Retinol 0.2% in Squalane – The Ordinary
If you want to start with a mild formula, this Retinol 0.2% is a good pick. The Ordinary created three different Retinol strength serums in a squalane base.
What's cool about squalane is that it's another moisturizing factor naturally found in the body and helps retain moisture, like Hyaluronic Acid.
Retinol 0.5% in Squalane – The Ordinary
An upgrade from the 0.2%, this Retinol packs a little bit more of a punch with 0.5% strength. It's a great middle-child pick for when you're on your Retinol journey and trying to ease into the products so they don't damage your skin.
Retinol 1% in Squalane – The Ordinary
The final boss. This Retinol 1% is the strongest formula of Retinol to use when you've built up strength in your skin to handle it.
You will see the most significant change with a larger dose of Retinol, but make sure you take your time to build up to this strength in the formula.
1% Retinol Night Oil – Good Molecules
If you prefer the feeling of an oil-based product, you should pick up the 1% Retinol night oil instead of The Ordinary's squalane formula. Besides being based in plum oil, this formula is similar to the option above.
A-Passion Retinol Cream – Drunk Elephant
A fave of Kara's, this A-passion Retinol Cream is great for those with more sensitive skin that still want the full power of the Retinol effects. It's formulated with moisturizing factors and antioxidants to keep your skin under control while the Retinol goes to work.
Once you've picked up your favorite Retinol, make sure to also get a hold of a hyaluronic serum or cream too. Remember, they work well together!
My Top Hyaluronic Acid Recommendations
Once you've picked out your Retinol skin care options, it's also a good idea to pick up a Hyaluronic Acid formula.
Hyaluronic acid helps retain moisture in the skin and has been a fan favorite of the internet for a long time. But you need to make sure you're getting products that work.
Since Hyaluronic Acid is a bit trickier than other products, you need to make sure you're picking up serums that have a mixture of hyaluronic molecule weights so they can do something for your skin. Here are my top favorite choices:
Hyaluronic Acid 2% + B5 – The Ordinary
The Ordinary Hyaluronic Acid formulas are one of my ride or dies. I've been using this Hyaluronic Acid since college and it checks all the boxes. It's affordable, feels great on the skin, and is packed with multiple molecular weights to give the skin the best chance of hydration.
Hyaluronic Acid Serum – Good Molecules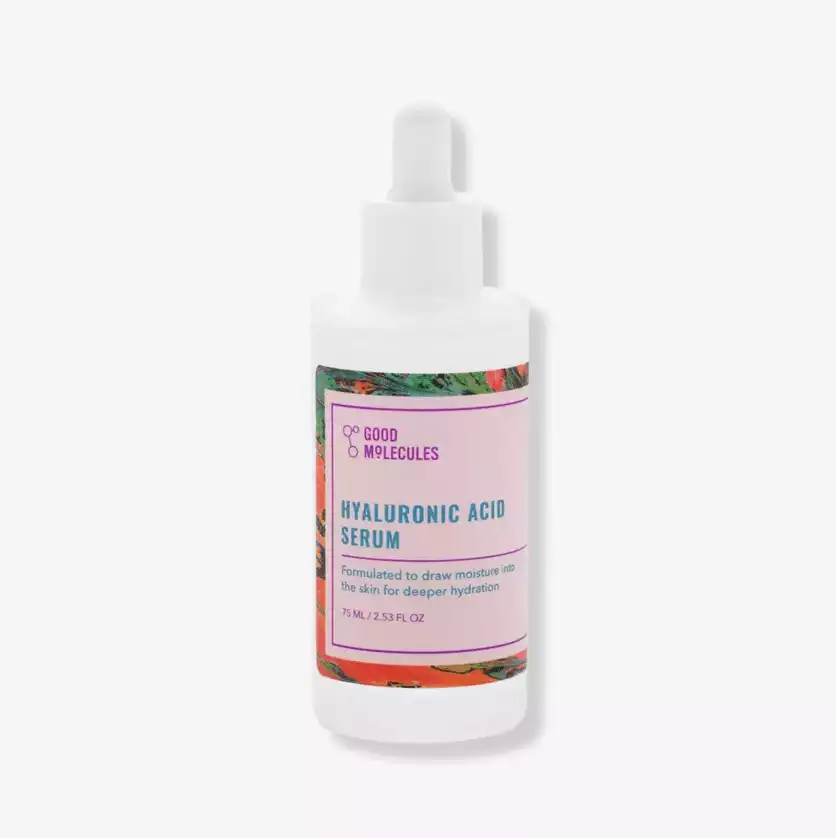 Hyaluronic Acid Serum
If a dupe had a dupe, then this hyaluronic acid would be The Ordinary's dupe for their serum. Basically the same thing, but cheaper! If you have dry skin, I'd definitely check this one out.
Pros:
Hydrates the skin

Nice formula

Super affordable
Shop Now
Good molecules also make a great Hyaluronic Acid serum for only $6! It has multiple molecular weights, and the packaging is slightly cuter than The Ordinary's.
Pick up one of each and give them both a test to see which one you like better.
Those are the best of the best, in my opinion! Of course, there are always more expensive, higher-quality products out there, but for the purpose of acid Retinol and Hyaluronic Acid, you don't need a bunch of bells and whistles to get the job done.
Is Retinol Or Hyaluronic Acid Better?
It's kind of like asking about apples and oranges. They're different products that do a few of the same things but mainly benefit the skin in different ways.
Hyaluronic acid is a great moisturizer that helps retain water in the skin.
Even though the Hyaluronic Acid debate is still going on as to whether or not it treats acne, it helped with mine significantly when used in conjunction with Retinol.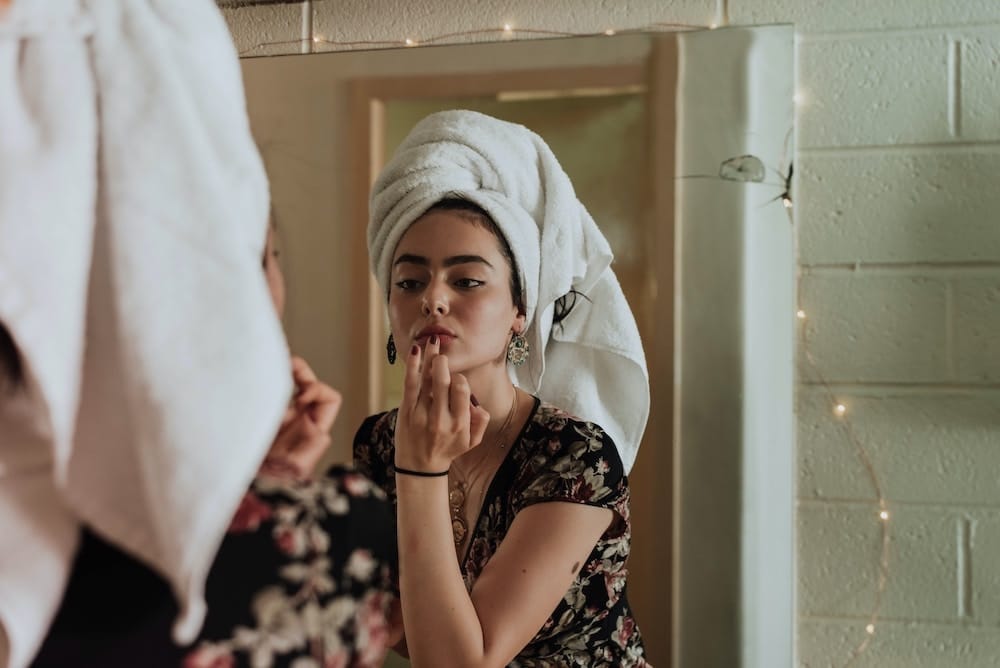 Retinol is excellent to unclog pores, helping with skin cell turnover, and aiding collagen production. They both help keep the skin looking smooth and clear. It's a win/win.
Retinol and Hyaluronic Acid together are like a super duo. When used together, you can get powerful results. They're like Batman and Robin (Retinol is Batman.)
Should I Use Retinol Or Hyaluronic Acid First?
This is an easy one.
For your skincare routine, follow these rules:
Use a Hyaluronic product in the mornings and evenings on a clean face before moisturizers.
Use a Retinol product in the evenings on a clean face before serums and moisturizers. (So, before Hyaluronic Acid.)
Done and done.
If you're asking which one to start with to improve your skin, I recommend both. You don't need to be as careful with Hyaluronic Acid as you do with Retinol, so start on a normal Hyaluronic Acid serum daily and a light dose of Retinol every other day.
When Will I See the Results?
Probably the number one question I ask myself when starting a new serum is when am I going to see any results?
For Hyaluronic Acid, you should be seeing results quickly. The Ordinary website claims that this acid will boost your skin hydration after one week, create a stronger skin barrier after four weeks, and reduce the appearance of fine lines and wrinkles with continued use.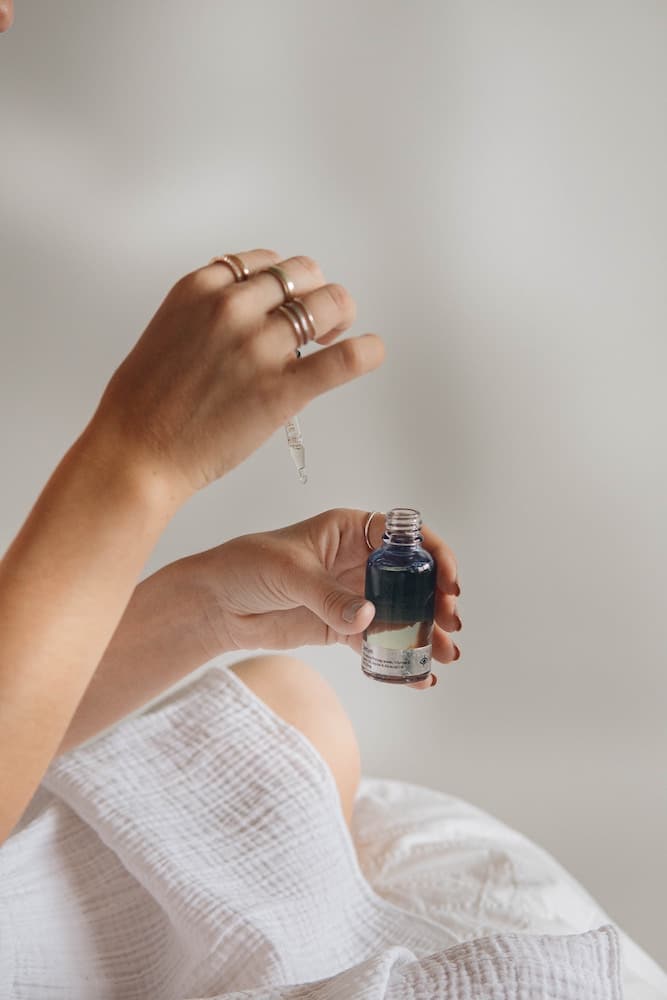 For Retinol, you may be in for a little rollercoaster. Depending on what strength you use and if it's over the counter or prescribed, Retinol can trick you into thinking it's making your skin worse before it gets better. So, it can take a while to see meaningful results.
In my experience, with prescribed oral Retinol for acne, I saw it get much worse before it got better. It was almost like my skin needed to purge and make way for fresh skin.
Within three months of high-dose Retinol, though, my skin was like glass. I had never had such beautiful skin since starting puberty.
So stick with it. It's worth it.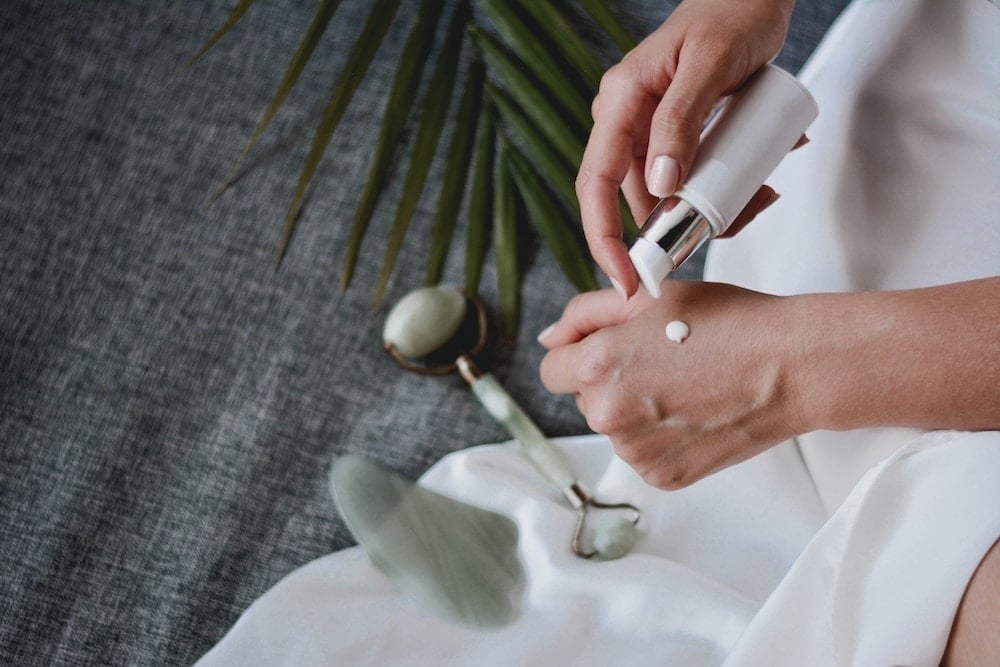 Have you used Retinol in your daily routine? How about Hyaluronic acid? Let me know your thoughts on the two and what brands you love so I can test them!