As Taylor Swift would say – this Temu review post is a long time coming…
I've been seeing the new shopping app pop up everywhere on my socials all year long and finally decided to it was time for a proper Saw It On Social review where I vet and test out brands for YOU, so you know if they are worth your money (or not!)
Temu is a new site a lot like AliExpress and Amazon, so I bought a bunch of products (this isn't sponsored!) and put the brand to the test. Here's what you need to know before shopping at Temu (or, maybe you don't want to shop here… spoiler alert it's not the best despite low prices.)
About Temu
Temu is a new Chinese business slash mega online store that has literally anything you want but for incredibly cheap prices (so cheap in fact it borders on unethical but we'll get into that later). They opened in July of 2022 so are just about a year old at the time of writing this article.
Temu is basically Amazon, but with much cheaper prices, slower shipping and less quality regulation.
Temu is actually owned by PDD Holdings who owns ByteDance, the parent company of TikTok which I find an interesting move since TikTok recently launched their in-app marketplace. I have a feeling most of the items you purchase through the app will probably come from Temu.
Temu offers literally any item you can think of – home decor, gadgets, beauty, clothing, and more.
What I Bought From Temu
Whenever I write a brand review, I always try and order a lot of various items. Here I bought clothes, household items, cleaning items, beauty, electronics and random gadgets to really put Temu to the test.
I spent about $170 on all these items including taxes: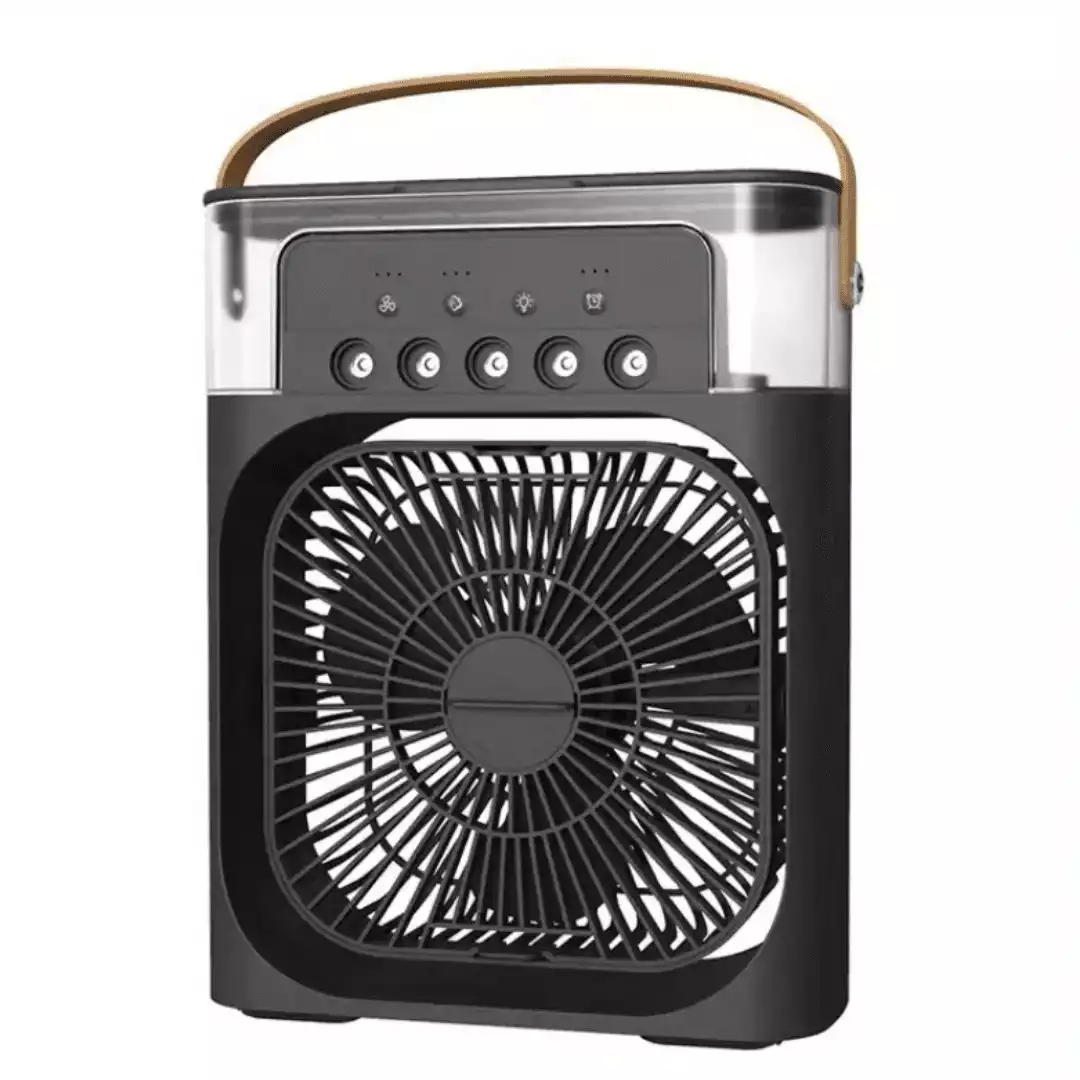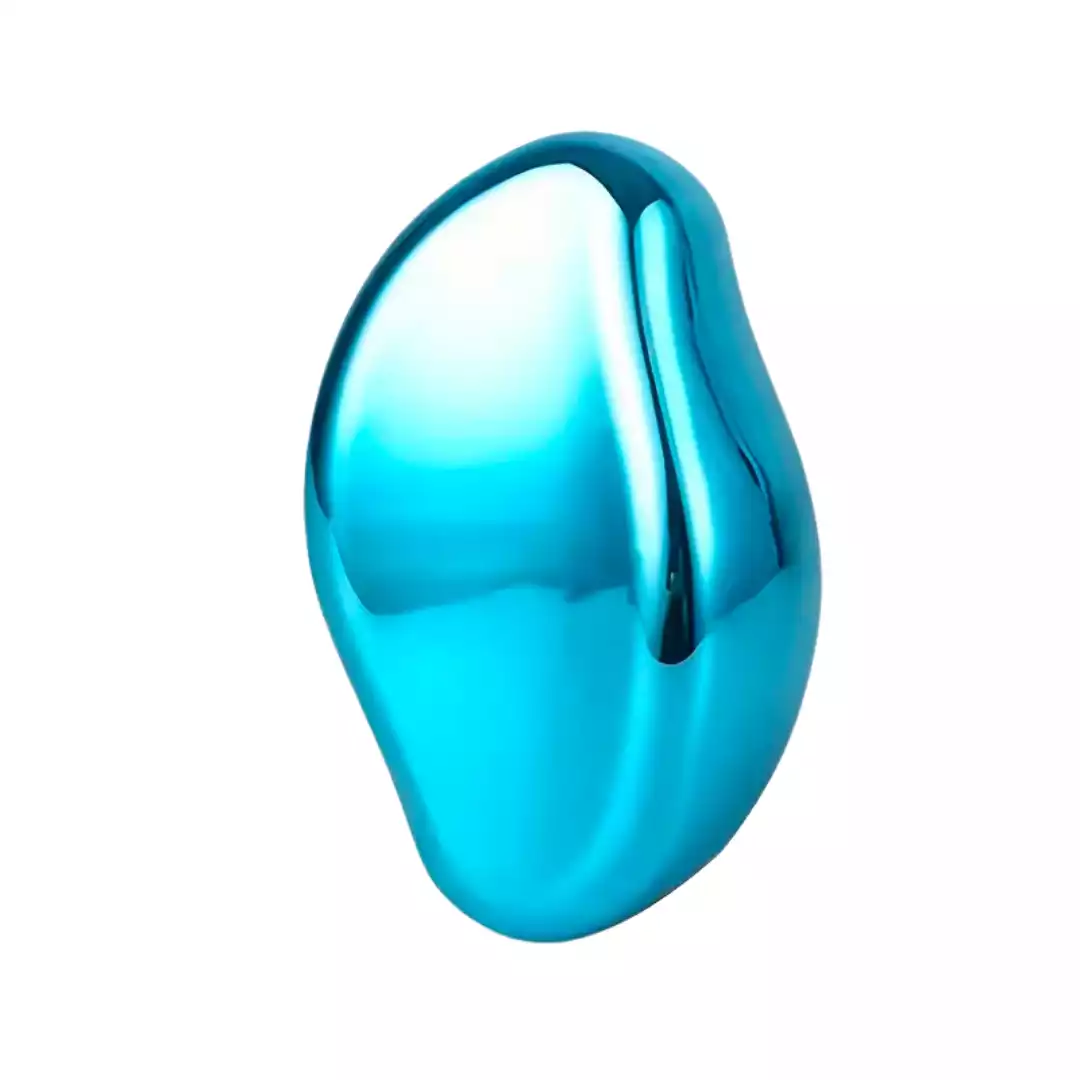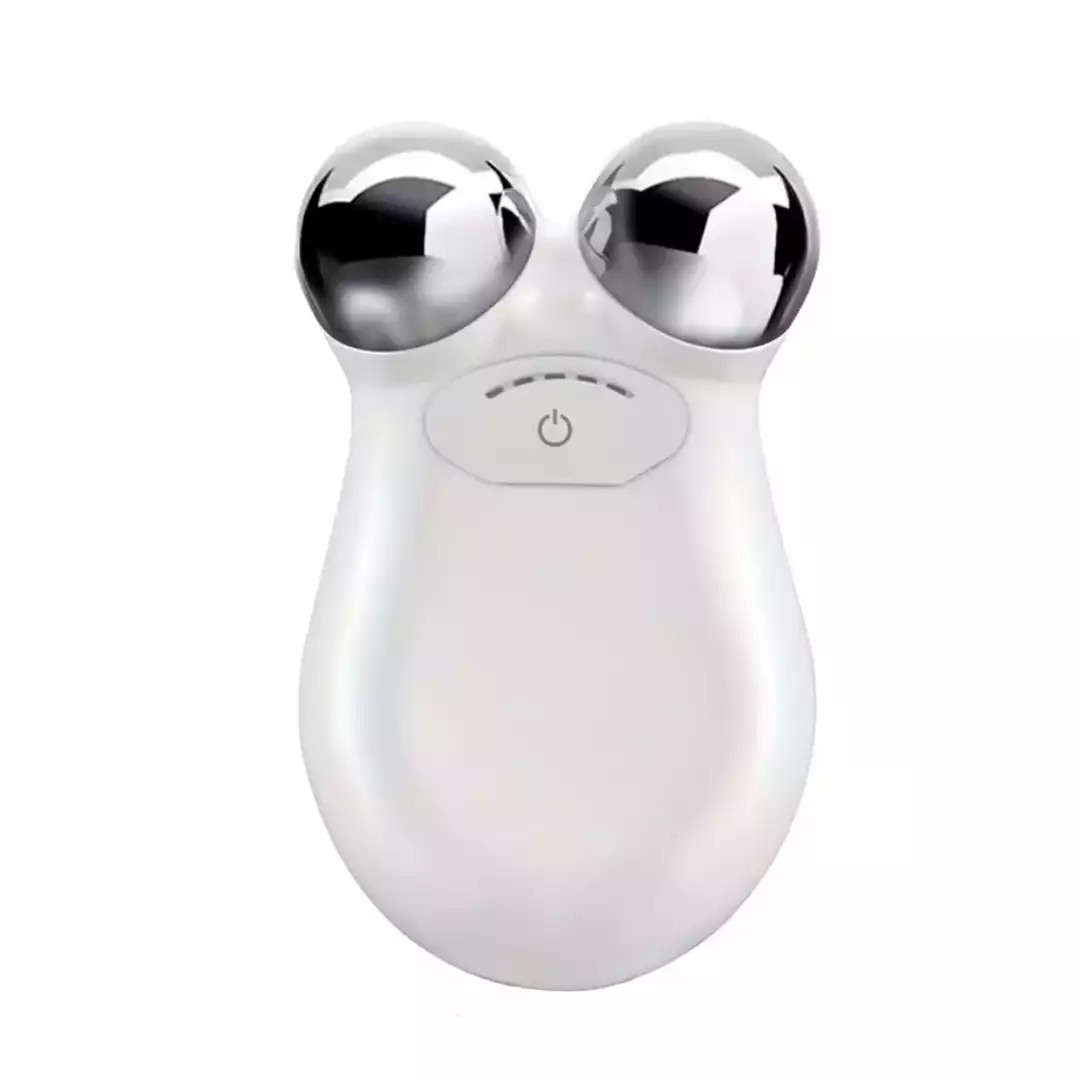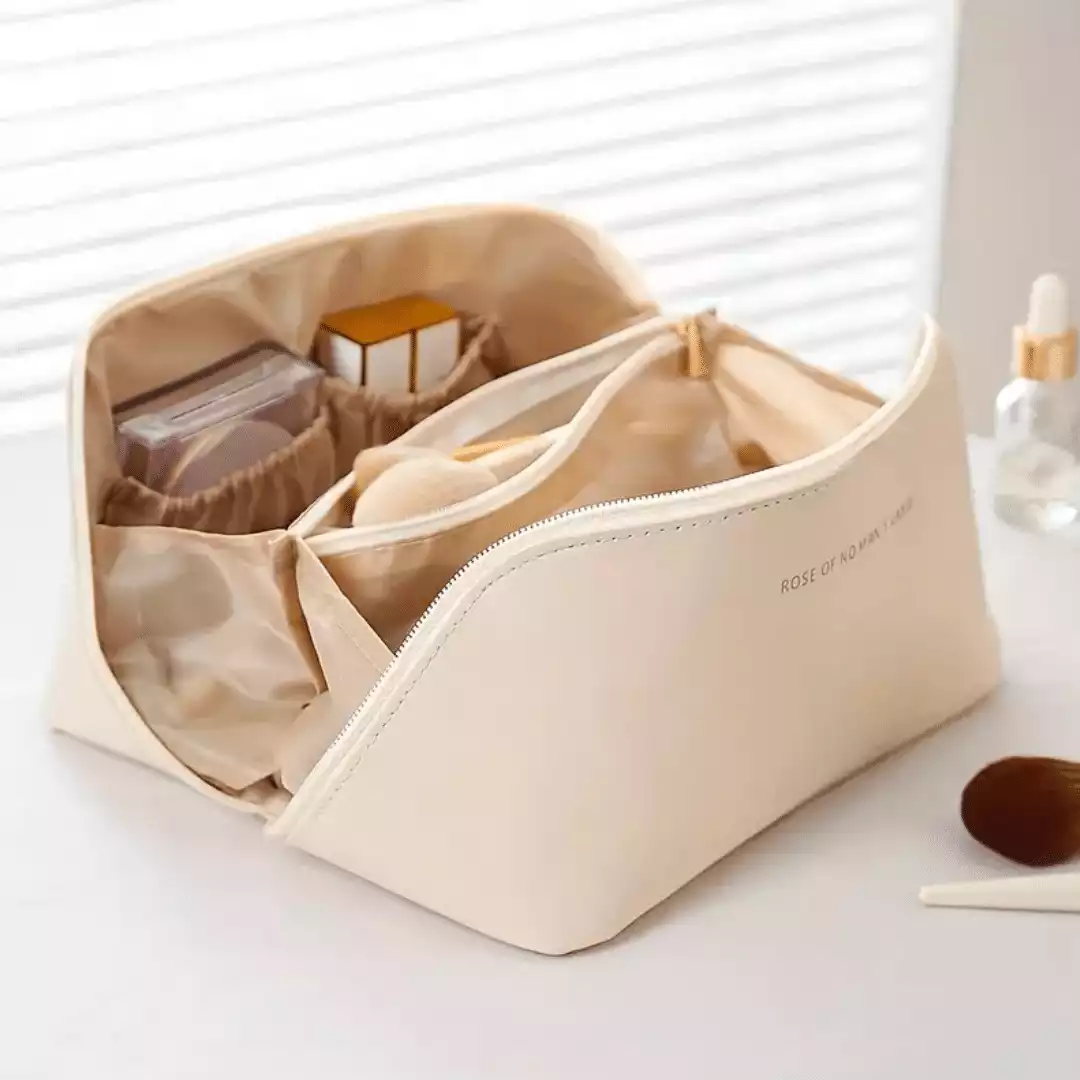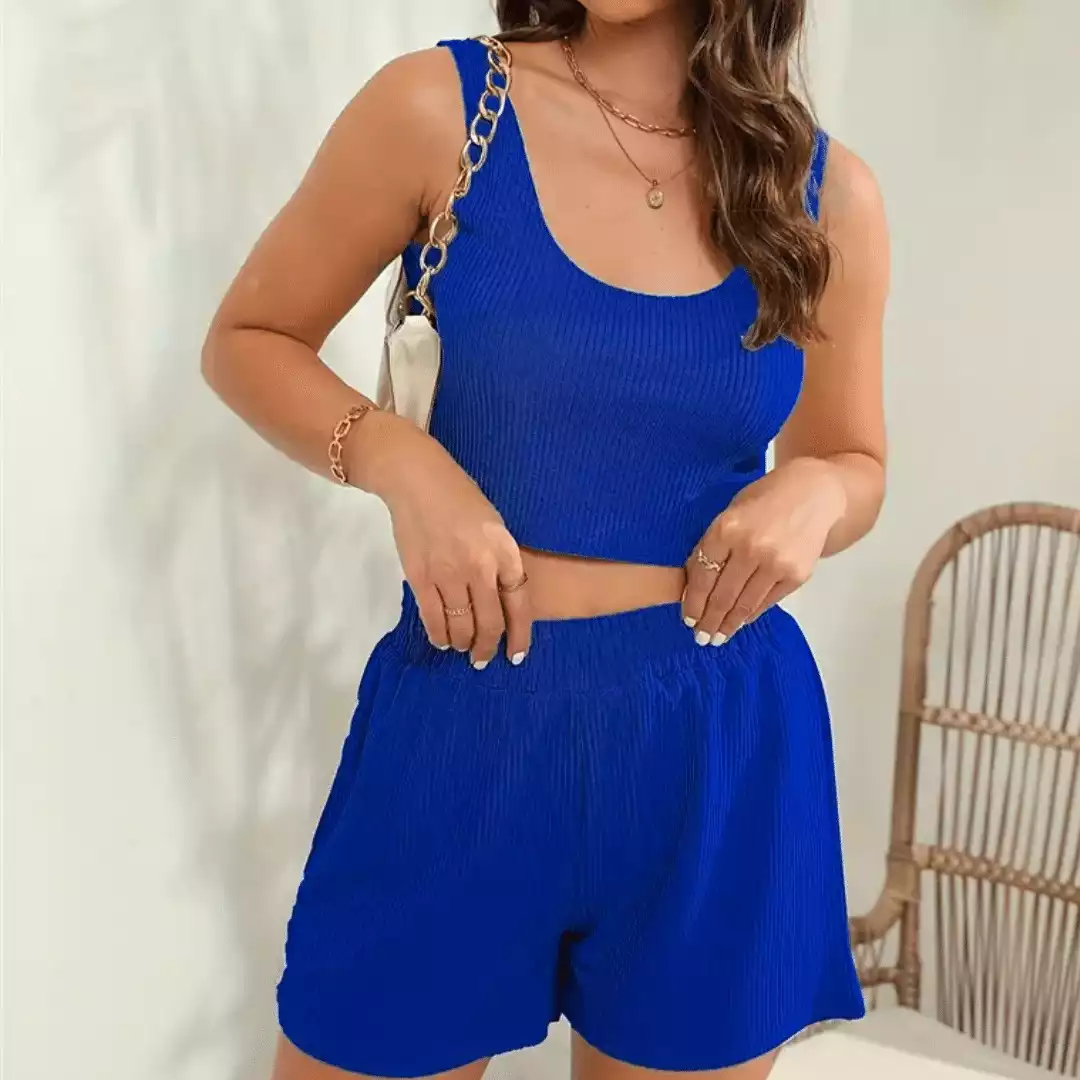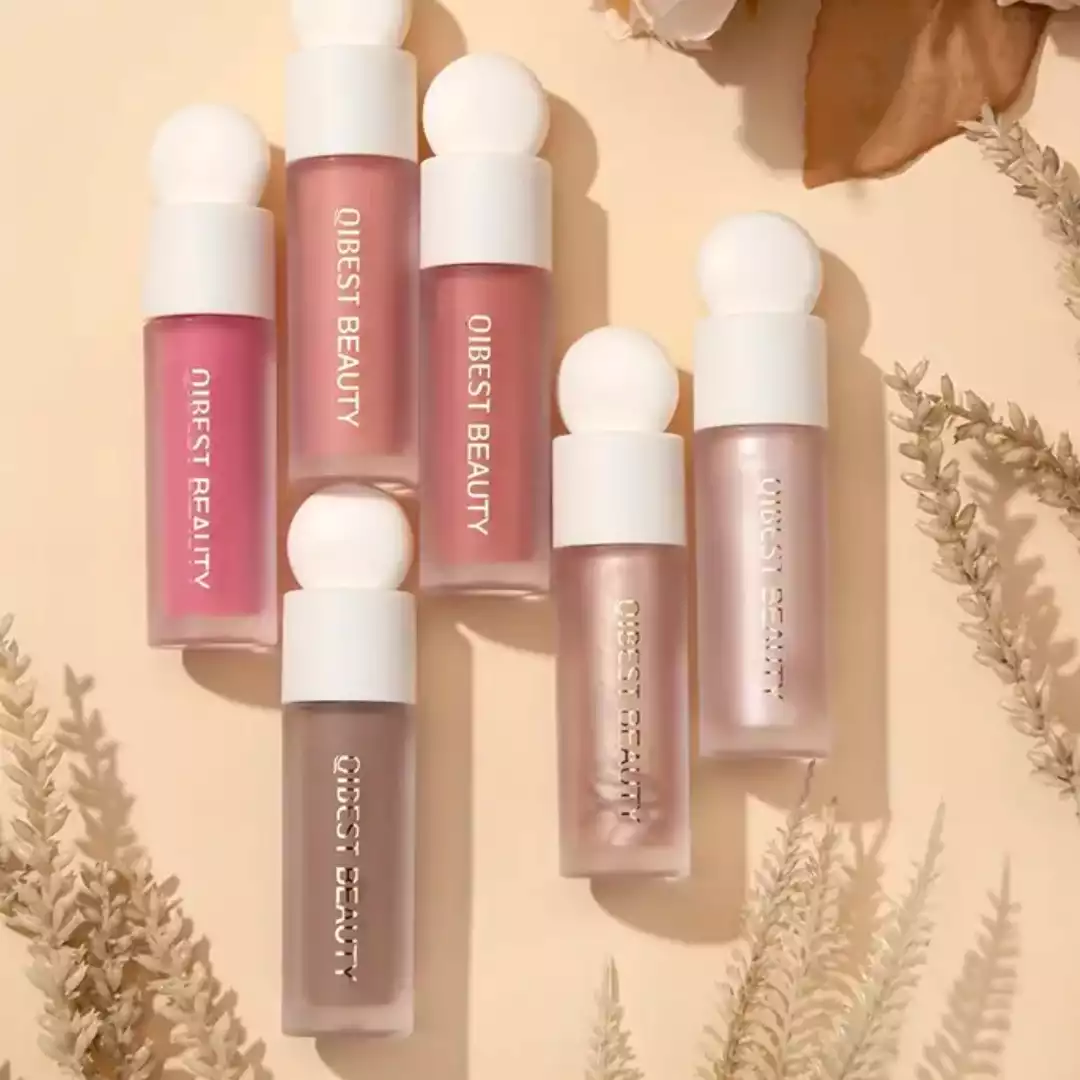 Temu Review – Are They Legit Or Not?
Temu boasts it offers quality merchandise at affordable prices. The prices are definitely affordable, but many items were not up to the service quality or expectations.
Here's my breakdown on select items I bought (I got a lot and most are just average so I wanted to highlight the ones that stood out to me).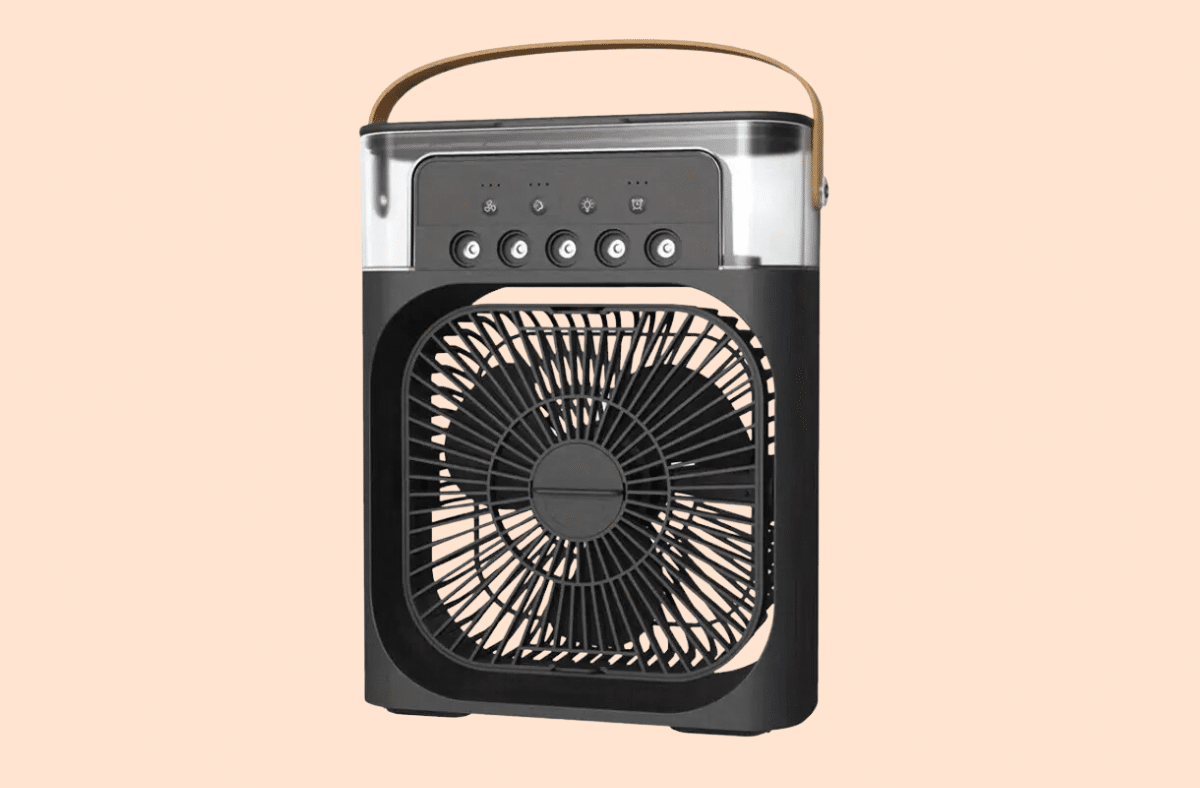 1. Portable AC Unit
This Portable AC Unit was priced at $13 when I bought it (though on "sale" from $40). I knew I had to try electronics and since I bought my Temu products in the middle of a heatwave at my cabin, I was keen on staying cool.
This listing is titled portable, though it needs to be plugged in and has a very small cord to do so. They also don't give you a full plug, you need to provide your own.
It has a compartment to fill water, which is how the fan is able to make cold air vs just blowing air. I found this lid to be very lose and if the unit tipped over it would spill everywhere.
It did work – the fan made cool air but it wasn't what I was expecting so I did return this.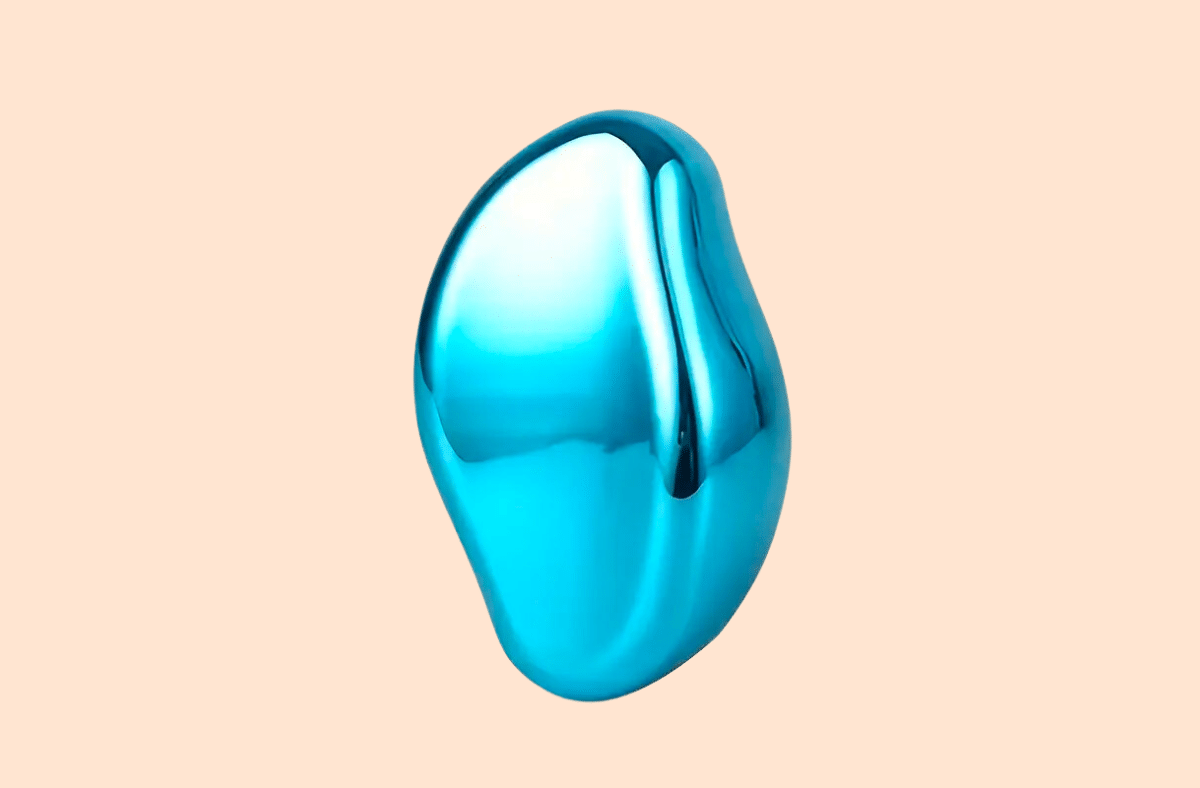 2. Reusable Crystal Hair Eraser
I'm always researching new beauty tools so I had to try this hair remover that didn't use any razors, gels or wax. It's basically like a pumas stone as one side feels like sandpaper.
And, it works! It does remove hair, though I feel like my Billie Razor does a better job. Plus, it's not easier to use, if anything it takes more time since you have to rub your skin a lot.
You can't use this on your bikini line or armpits since that skin is too delicate but it is a handy tool for legs.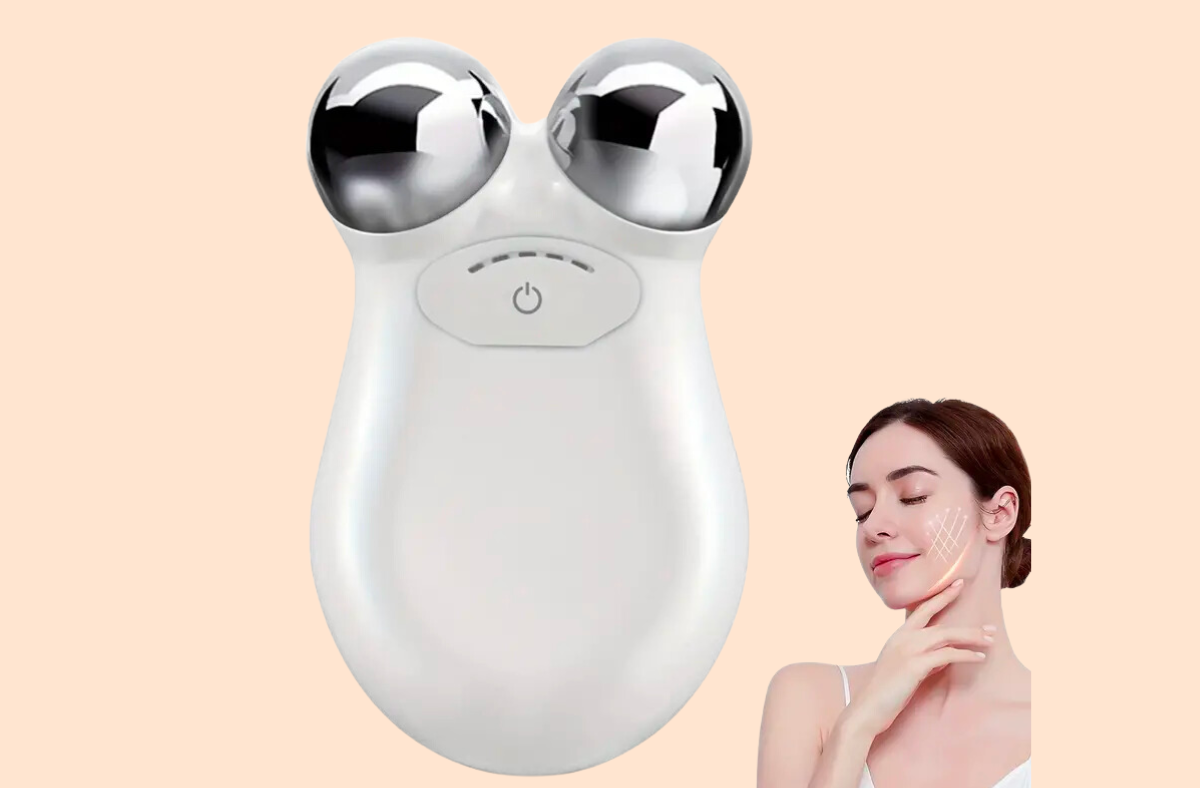 3. Microcurrent Face Tool
This toning tool is basically an alternative to a tool like NuFace but at a fraction of the price. I've been on a kick testing microcurrent toning and red LED light tools lately so I had to try this knock-off.
Here's the thing: I don't know if it works. Apparently, even for a proper NuFace, you can't really feel the microcurrents when you glide it over your skin so I can't figure out if it's actually doing anything or not? It's also not FDA cleared like the real one is.
It was unclear how to turn on the first time but it does have settings but again, not sure if they actually do anything and I don't have a way to prove they do or don't. I have been using it for about 5 days but I'll need at least a month so see if there are any changes to my face.
With that in mind, if it does work it's a very cheap version of a very pricy product but… I'm just not sure!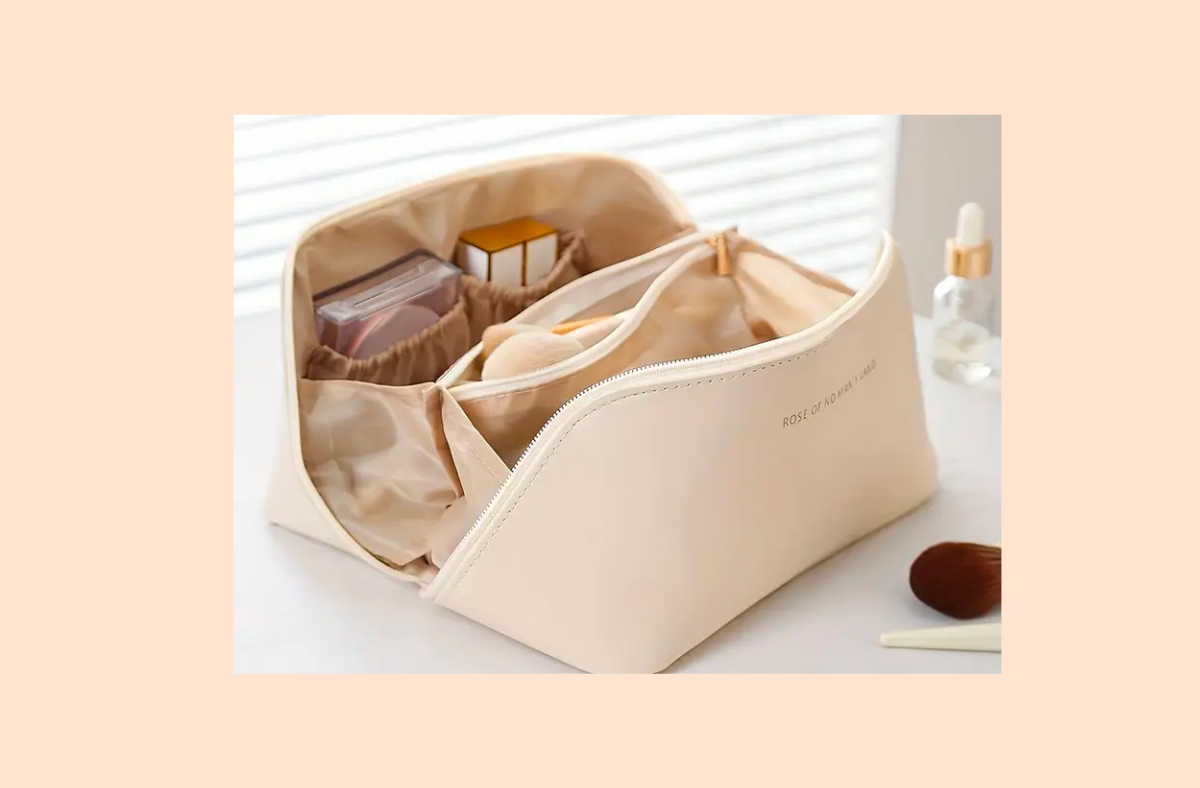 4. Leather Travel Makeup Bag
First off, this is not a leather bag even though it claims to be online. I mean, I didn't expect it to be since it's priced at like, $7, but still. Kinda lied.
This bag is just fine. It looks like the photos and while it did have a weird chemical smell like everything else in the order, the zippers work and everything.
The ultimate design is not to my liking, I find my makeup just spills out of the bag so I ended up donating this.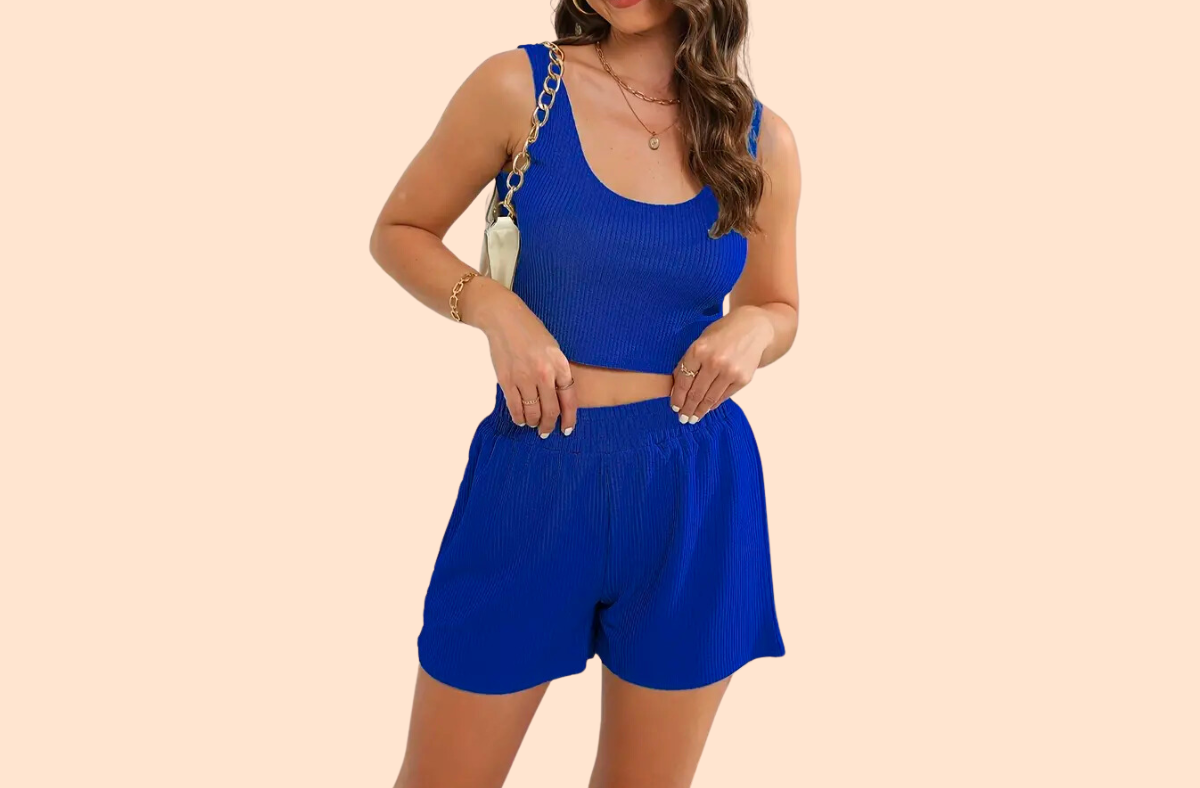 5. Blue Shorts & Top Set
Guys, I was SHOCKED by how much I loved this two piece set. The quality is very good, better than the other 2 Temu clothing items I bought and the color is beautiful.
Best part – they had an accurate size chart! I'm a size 12/14 and these fit perfectly. I've been living in them during the hot summer and won't be buying them in other colors since I have ethical problems with Temu… but they are really nice and I do want more.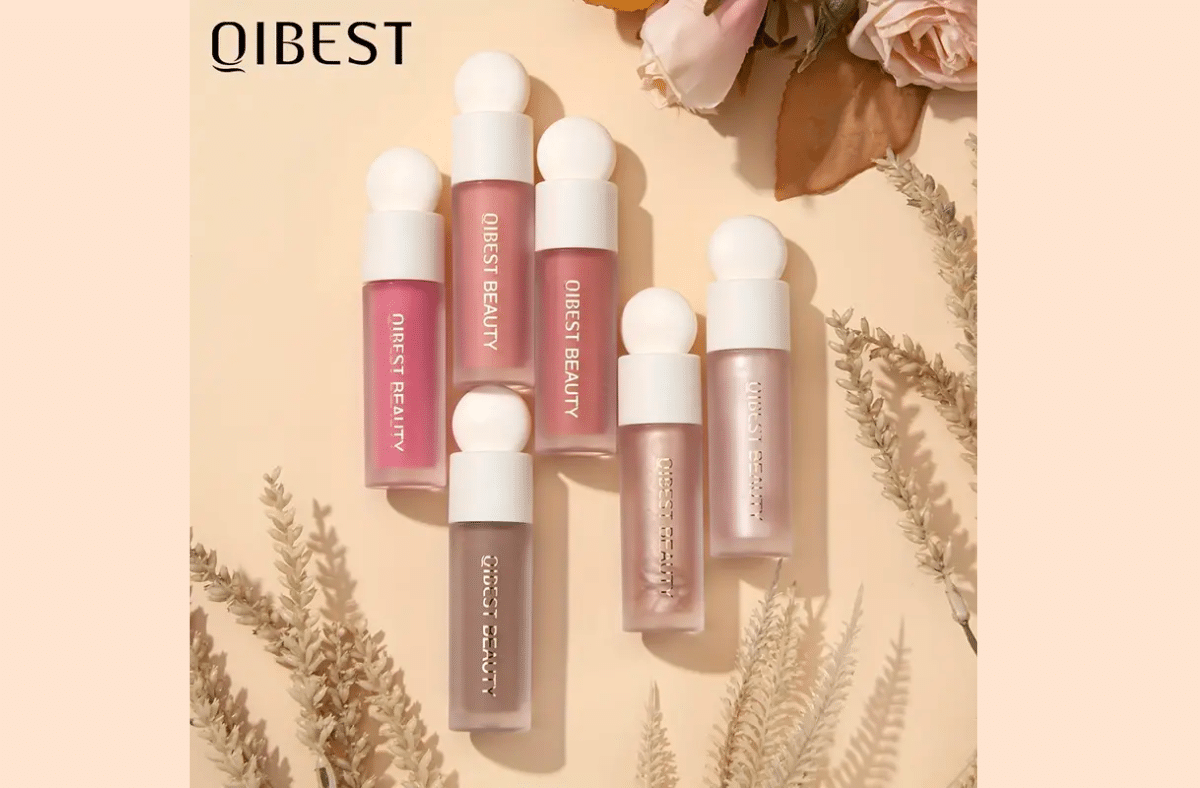 6. Blush Pen
When I saw this blush wand on Temu it looked very familiar – like a direct rip off of Selena Gomez's Rare Beauty wands.
So of course I had to try it. Don't worry, I wasn't stupid enough to put this on my face. I tested it out on my hand first and glad I did. The consistency is like paint and while the color was pretty accurate from what was shown on the site, it was almost impossible to remove.
My makeup wipe couldn't do it, I had to use my heavy duty paint removing soap to get this off. YIKES. The sellar provides information that this blush is "Cruelty Free, Formaldehyde Free" but nothing else so it's hard to know what's in it and how it will react to your skin.
To be safe, I would avoid purchasing any Temu makeup products or at least test them out in patches first.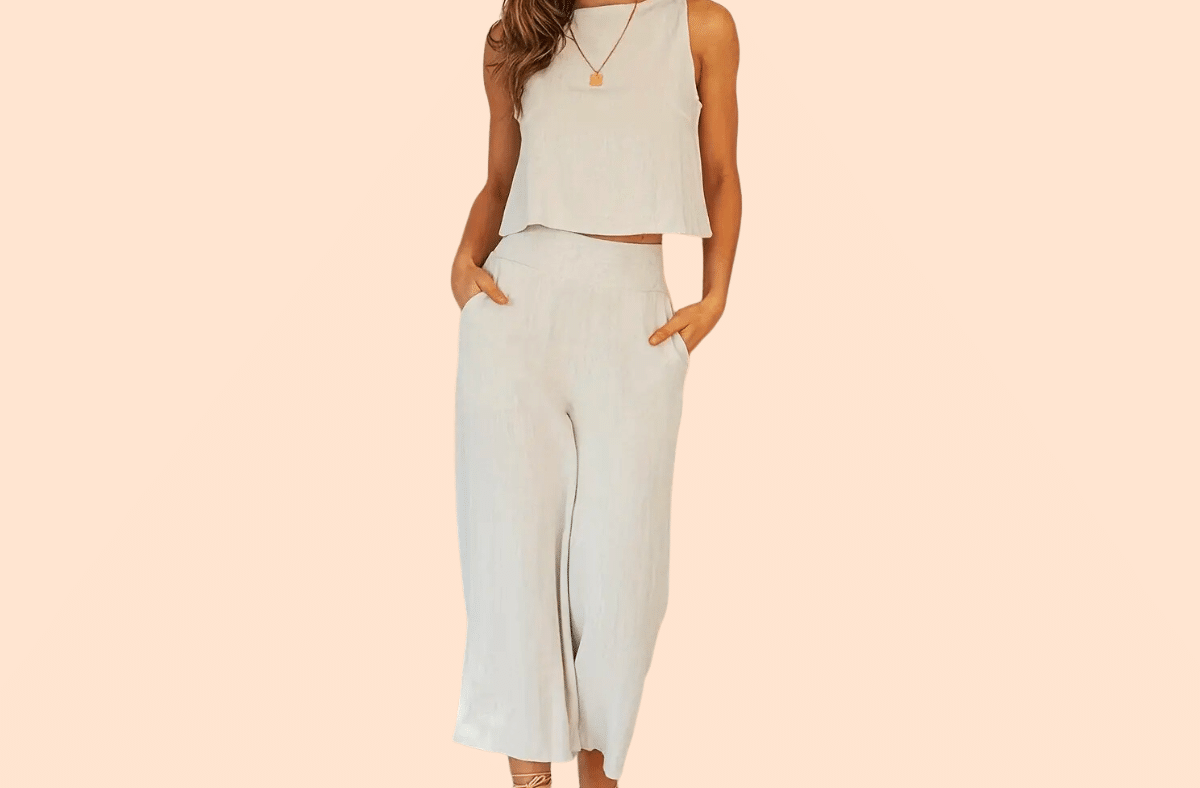 7. Matching Lounge Set
This lounge set was a major fail. Unlike the blue set, this one's size chart was wildly off. I got an XXL and I could barely get it over my body.
The fabric was also questionable. It felt more like a combo of plastic and paper vs a legit fabric one would actually want to wear. The buttons on the vest were also fake and couldn't be undone, so it's not a real vest.
I returned this since it was just such a poor quality piece of clothing.
Items Are A Hit or Miss
As I mentioned above, i did buy way more than the 7 items above but reviewing those in detail would make a novel of a post for you.
The rest of the items were hits or misses. Everything had a strange chemical smell to it.
The fake potted plants were really bad compared to the ones I recently picked up from IKEA. The pantie set was a joke, they were way too short which is yes, apparently is a thing that can happen on panties. And they were also made of the material the weird tan matching set was made from.
The cord box was fine, very similar to the one I bought from Amazon last year. The sponge holder doesn't stick to my sink, but the sponges are normal. The broom and dustpan are also fine.
My key takeaway is: Temu has wildly different product quality so everything is a gamble.

How To Make A Return On Temu
Good news is – yes you can make returns on Temu and they do let you ship it back for free! Though, you'll have to print out your own shipping label which is always a pain.
When you do go to return items, it's important to do it all at once as you only get one free go otherwise you'll have to pay at least $7 to return items.
If you only have a few items to return, they'll let you return them for free for a refund and keep the items since it costs more for them to ship them back. Just something to keep in mind…
When you make a return, you can opt for a Temu credit balance or a credit card refund on your original payment method. I chose a full refund and I'll update this post with how long it takes to actually see that statement balance on my credit card. In my experience, this can take months so we'll see…
The Problems With Temu
Ok, here is the meaty part of this article! You can pretty much take one glance at Temu's insanely cheap prices on items and now they aren't ethically made. If you think $13 for a portable air conditioner or $2 for a dress is ethical, you are out of your mind.
Temu Probably Uses Forced Labor & Child Labor
According to this article by the LA Times, Temu manufacturers are located in Xinjiang which is where the Uyghur forced labor camps are. The Chinese Government spent over 1 million dollars building these labor camps to imprison innocents.
Xinjiang is also where Shein's factories are, and Shein is absolutely the worst of the worst online companies in history (I have a whole Shein review post you can read to get brushed up on the facts). Just last month in July 2023, they were given a RICO charge. Aka a Racketeer Influenced and Corrupt Organizations Act violation.
The LA Times reports there are muddle clarity on whether or not Temu uses labor camp works or child labor as Shein has been busted for, but considering they are neighbors with the two and there are very few regulations over there, it is safe to assume that Temu does – or will at some point – partake in horrific labor abuse.
Very Little Regulations
Another reason why this is all concerning is that Temu "shipments from China sold directly to consumers can bypass the U.S. ban on Xinjiang products because they fall below an $800 value threshold that triggers reporting requirements to U.S. Customs and Border Protection" according to the LA Times article.
And, according to a Just Style article, Temu admitted that it "does not expressly prohibit third-party sellers from selling products based on their origin in the Xinjiang Autonomous Region."
"The company also conducts no audits and reports no compliance system to affirmatively examine and ensure compliance with the UFLPA. The only measure Temu reported that it takes to ensure that it is not shipping goods to Americans that are produced with forced labor in violation of US law was that its suppliers agree to boilerplate terms and conditions that prohibit the use of forced labor"
It's still unclear, as the company is barely a year old, but if you want to blindly trust a trillion-dollar business to be 100% ethical when it has easy access to free or incredibly cheap labor without consequences… that's a bold choice.
Frequently Asked Questions About Temu
Now, all the burning questions you have, like are they ethical or if there have been any BBB complaints! I'll cite sources when I have them, otherwise, all information is from my personal experience shopping and researching.
Why Is Temu So Cheap?
Ahh, the golden question. As I outlined above, I have a feeling Temu is so cheap since they probably partake in sweatshops, child labor and forced labor so folks are constantly working for little to no wages while pumping out products for the parent company to have large profit margins on.
But, another reason they are more affordable is that you are shopping directly from manufacturers instead of through a middleman business, like a dropshipping company or boutique. This does keep the prices lower.
Though, I can't be the only one who thinks their tagline "Shop Like A Billionaire" is tonedeaf and very reavealing. We all know nobody can become a billionaire ethically so shopping insanly cheap prices "like a billoinare" makes me feel like they know they are engaging in forced labor…
Is Temu Legit?
Yes, they will send you items and you can return them. But, just like with random dropshipping on Amazon or Wish, these items vary in quality.
Everything in my order smelled of a gross chemical plastic and half the items were so poorly made they were unusable. Some items came looking totally different from the photos or were made with plastic feeling fabric.
Just like shopping on Wish, Temu is a bit of a gamble.
Is Temu Ethical?
It's very unclear right now. As I listed out before, Temu most likely is participating in forced labor, child labor and underpays workers (hey, you have to if you're selling shoes for $3).
My stance is that Temu is unethical to shop from and I'll need a LOT of legit proof they are working ethically to change my mind on this. It's the utmost importance to shop ethically as a consumer again these mega businesses that are ruining the earth and forcing poor people to work.
Who Owns Temu
The Temu team is owned by PDD Holdings, a trillion dollar mega corporation that also owns ByteDance, the parent company of TikTok.
Is Temu Like Wish
Yes, though I find the UX experience to be a lot better on Temu. It's important to note that Wish is based in San Francisco and is not owned by the same company. Amazon actually tried to buy Wish by they refused, and now the online marketplace really isn't in the game anymore compared to Amazon, Temu and AliExpress.
Should I Download The Temu App
You don't have to in order to shop and since I'm a millennial I prefer shopping on my desktop vs my phone. But, the Temu app is very popular, in fact, it's reported to be the #1 most downloaded app on the App Store in 2023, probably fueled from social media shares.
There's also an app live chat to message if you need further assistance with your order, but that is available on desktop, too. They do seem decent at customer satisfaction.
That being said, I would be wary of downloading the app just like you may be wary of downloading TikTok. It's unsure how they will use your personal information and location data.
Temu Vs Shein – Which Is Better?
Neither – they are highly unregulated companies with links to forced labor and insanely high textile waste.
But, that being said, Temu is better than Shein as of right now they have less horrific charges against them so if you are online shopping and HAVE to pick one or the other, go for Temu.
What Is Temu Customer Service Like?
I haven't had to interact with Temu customer support too much, but they do have a live app where you can get connected with someone. I would love to hear if you had a positive or negative review of their customer support to add as I am indifferent!
How Fast Do Temu Orders Arrive?
Temu provides free shipping on my orders. I believe my delivery date directly came to my house about 12 days after ordering it, so it was pretty fast considering it came from overseas (this includes business days!)
Apparently, there is a Temu Purchase Protection Program which is a 90 days warranty that protects shoppers, but I think it's just a way to squeeze more money out of consumers. We already can return items for free and there's a customer service team there to help if your orders go missing or don't hit the expected delivery date.
Does Temu Have Any Complaints?
Since Temu is not a US-based company it is not registered with the BBB ( better business bureau) but they have racked up a LOT of complaints there so far.
There are also Temu Reddit forums documenting complaints and other blog posts, like mine. Most common Temu complaints are around item quality, refund issues and shipping issues.
Are Temu Reviews Real
The reviews on the Temu site under product listings are probably a mix of real and fake, as with most reviews on sites.
It's well known that companies can and will curate reviews so either all the good ones show up first, or they will delete or not approve negative reviews. On many of the Temu items I clicked around on, I could only find positive / 5 star reviews or neutral reviews which proves to me that yes, Temu has fake or at least curated reviews.
My Temu review is real and not paid for (though I get emails from Temu literally every week trying to get me to do influencer campaigns for them for like a fraction of fair wages lol not surprising!)
Is Temu Fast Fashion?
Kinda. Temu is an online marketplace and doesn't make any of its own items, unlike competitor Amazon which does have Amazon Brand items and clothing.
Temu sells from independent third party sellers that may or may not be fast fashion themselves. This makes it hard to pinpoint what practices are actually happening since there are hundreds of sellers on the site.
Is Temu Sustainable?
Again, since Temu sell from independent third party sellers (and China is a hard country to do investigating on) it's hard to find accurate reports on textile waste and pollution. But it's safe to say Temu is not sustainable as they use a lot of plastic, unknown materials and ship overseas (and, the shipping times are fast so they burn a lot of fuel getting to you.)
Is Temu Safe To Use Credit Card?
I would ONLY use a credit card on Temu that has a solid consumer protection and fraud alerts on it. Along with any overseas company, you need to be wary of how your personal information is being used.
And you need to have a credit card company that can help you void a purchase if the sellar can't deliver, which can happen with Temu.
I also recommend not using your phone number (get a Google Voice!) and have a seperate junk email as they send a ton of emails to you after you buy from them.
Does Temu Steal Images Or Make Knock Offs?
Dear lordy, yes. They steal tons of designs and images. That microcurrent device is totally a rip from NuFace, for example.
But they go beyond that. I did a lot of deep diving and reverse image searching and uncovered something very fishy… there's many sellers that steal images from other companies and use them in the listings!
I noticed this in the swimsuit section. One of my clients here at Whimsy Soul is Cupshe and I spend a LOT of time looking at their website, so when I saw photos I recognized the girl right away from being a Cupshe girl.
You can tell the Temu seller took this image from Cupshe and photoshopped it enough that bots crawling the web for stolen photos can't tell it's the same one, but it totally is.
Shein does this all the time and have even had lawsuits against them so it's not shocking that Temu does as well.
There's also images like this that look like an influencer's LTK app photo but the seller photoshopped her in different locations. Let me know if you recognize her since I don't think she authorized them to use her content.
So, if you choose to shop from Temu, especially in the clothing department, know that the images may be stolen and the item you are getting may not even be what is pictured in the first place.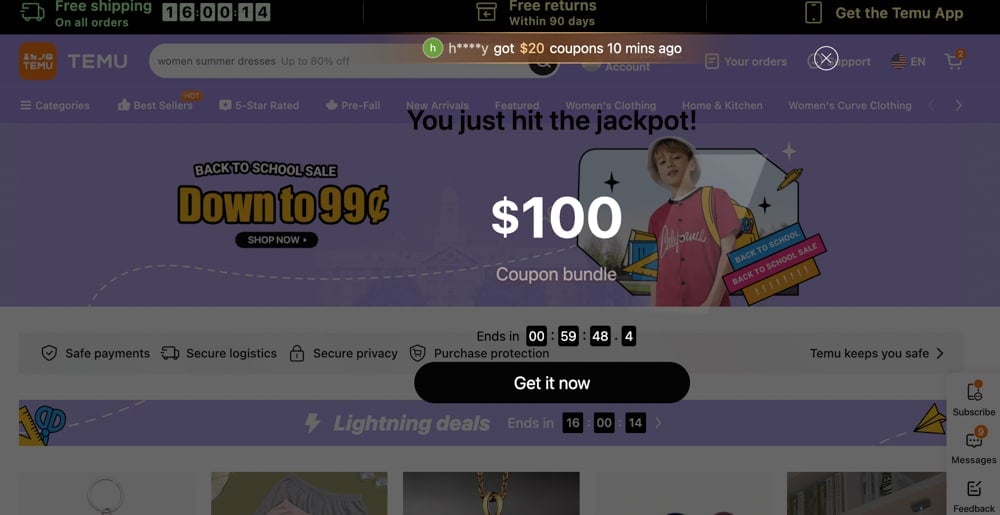 Got your own Temu reviews and complaints to add? please drop a comment below so everyone can see it! If you have recieved any items from them, I wanna hear your thoughts, too.