So I did it. After 3 months of quarantine in my 400-square San Francisco apartment (leaving only for grocery runs and walks in the park) I left the city this past weekend with my suitcase in tow.
In this post I'm breaking down how to prepare for a trip during a pandemic, things to do while on your trip to stay safe and good practices to follow once you get home. Whether it's a day trip to a nearby park or a weekend halfway across the state, this post is full of advice to follow.
>> Got a question about safe travel that you need answered quickly? DM me on Instagram @thewhimsysoul and I'll be happy to help!
Tips For Safe Travel During The COVID19 Pandemic
I teared up as I saw the San Francisco skyline in the first time for months. I thought "yes, this is great, this is going to be ok, this is what my mental health needs."
And then I the next day I entered a cafe in a small town and had a low-key panic attack. Hardly anyone was wearing masks, the cafe wasn't limiting people inside, nobody was socially distancing, I didn't see staff wipe down tables between patrons. It was like I time-hopped to last summer because these people were so determined to live like our country wasn't in a pandemic (or revolution for Black Lives Matter.)
I originally wasn't planning on sharing this post. Over the months I've seen a lot of influencers and bloggers come under fire for leaving their city and I've personally been super loud in advocating to stay home during Shelter In Place Orders. But those are mostly lifted now, and for many reasons, I can't sit in my apartment until a vaccine arrives next year. And neither can you.
WARNING: this post is a bit long, but hey, I have a lot of things I wish I could tell myself before I left for my trip that I want to tell you now. So, let's get started!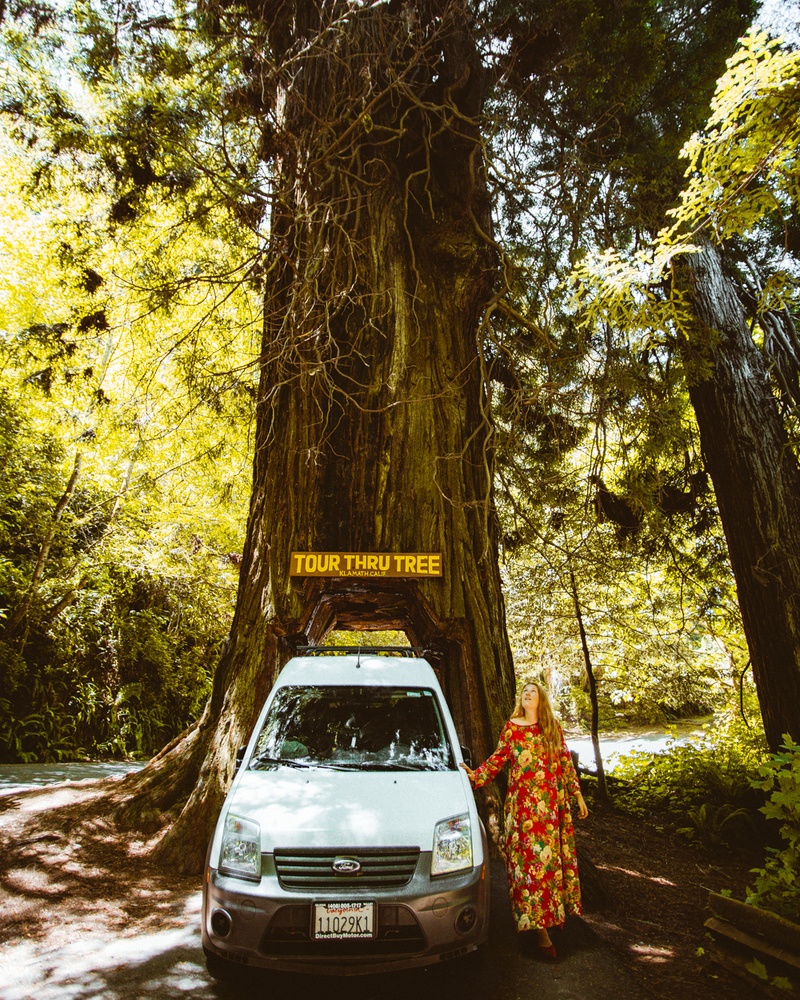 A big thank you to Laura Bishop, MD Internal Medicine & Pediatric Hospitalist for checking this post over. (Disclaimer that she gave her best recommendations based on her interpretation of the current scientific evidence and not that of any institution, hospital, etc.)
Mode Of Transportation: How I'll Be Traveling
I'm going to be only traveling places I can get via my own car for the foreseeable future. Which is fine with Robin and me because we've always been road trip junkies (even rented a van last summer to drive around the west coast!)
The Problem With Airplanes & Trains
The greatest transmission is through person-to-person contact spread by respiratory droplets. So, the biggest issue with airplanes and trains is the recycled air that you HAVE to breathe during your flight or ride. Yes, most airlines are now doing deep cleans, filling less seats, requiring masks, etc. But, there's nothing they can do (that I know of) to purify the air that gets cycled around containing those droplets from everyone packed on a plane.
Air is the one thing you can't control on a plane or sealed train. Robin and I had planned on visiting home in Wisconsin this May and I had another family trip originally planned for April. Obviously those got canceled.
I'm not sure when I'll feel comfortable enough to fly – at least not until August or September. I have a feeling there will be a large summer spike after Memorial Day parties and protests, so for now if I'm traveling, it's via car.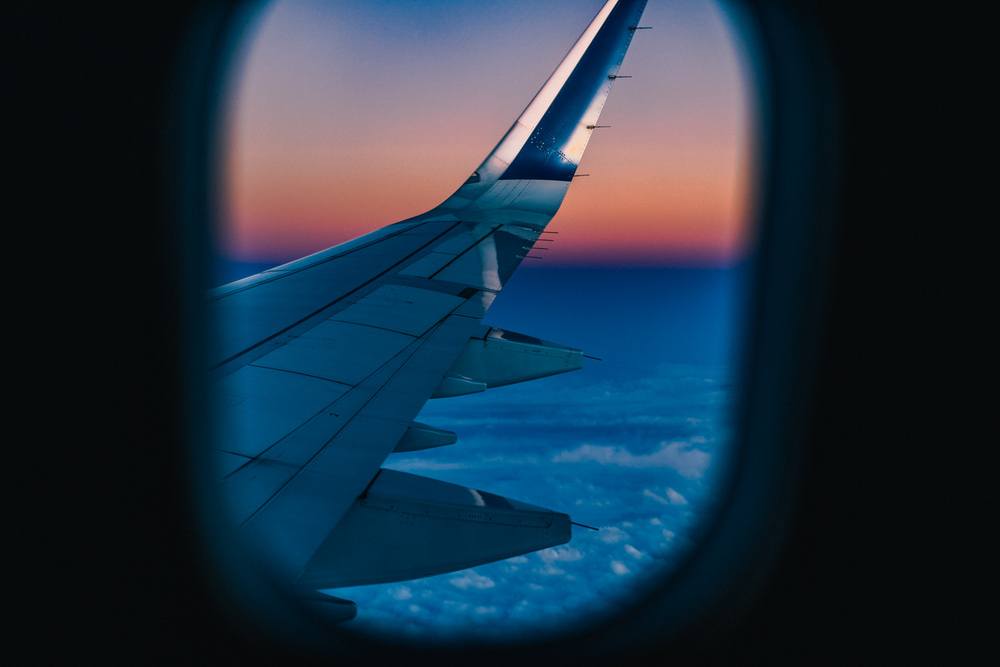 Why Cars Are Better (Even Rental Cars)
To recap, in a car you can choose your passengers and have way more control. If you rent, the car has probably been cleaned but you should also go in with your own cleaning supplies to wipe things down before driving. You should also ask the company what their cleaning protocols are.
I'll be sharing more safe road trip tips further down in this post so keep scrolling for those!
Rural vs Urban Areas
I'm actually still trying to reflect on which is safer to travel to: rural areas or urban? Again, the greatest amount of risk is in being close to other people (particularly without masks) for a prolonged time. And particularly when droplets are roaming free. Indoor spaces are especially the villains here.
Rural areas are obvious. Fewer people, more space in nature. But after this weekend I realized many rural areas aren't taking precautions in the same way that urban areas are. I may not pick up the virus while hiking through a National Park alone but I could easily pick it up at the local diner that is carrying on business like usual.
Most cities are taking some sort of precautions by requiring makes to enter buildings, limiting patrons, decreasing tables in restaurants, etc. But on the flip side, urban areas have way more people and more people = increased chance of contracting COVID19 if those people don't follow guidelines.
So I think it comes down to personal preference and understanding the risks of both.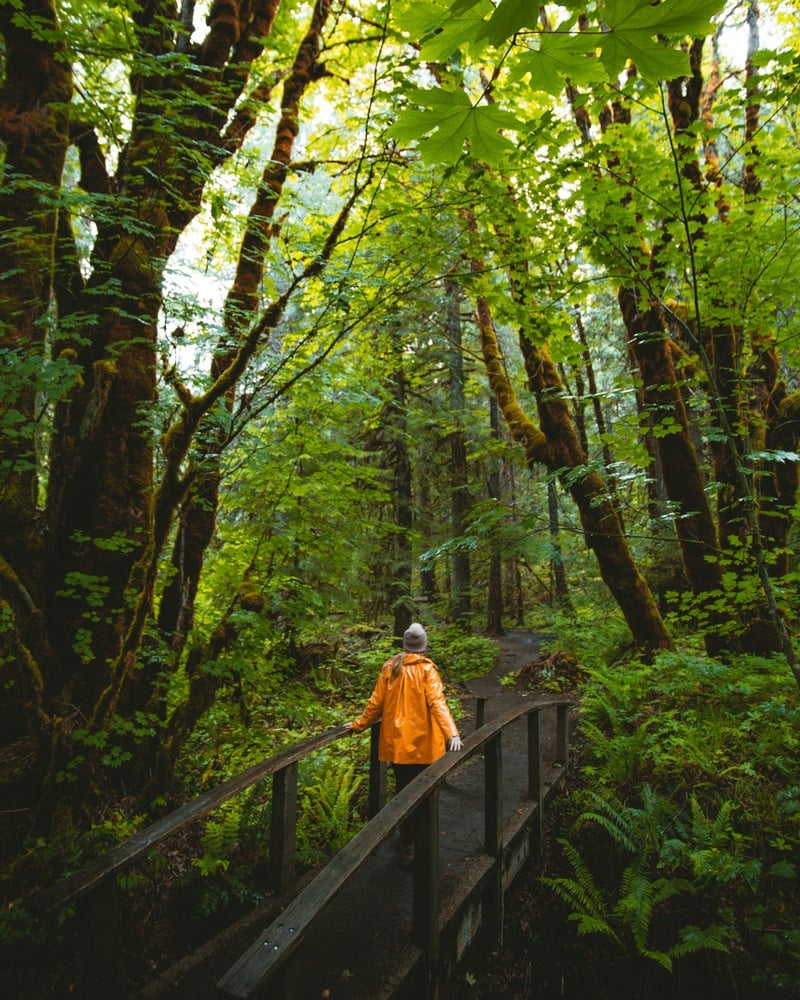 Where Should I Stay? Are Hotels Safe?
In this article, hotels are thought to actually be one of the safest lodging options when traveling during a pandemic. That's because hotels are regularly cleaned. Also, many have been super empty these past few months.
If you are staying in a hotel, I would still recommend wiping down all surfaces (especailly the remote!) and not using appliances like the coffee maker which hardly ever get washed out. I would also try to keep a window open if possible to cut down on any recycled air coming into the room. If you are traveling with people who are not in your household, sleep on different beds.
We LOVE Airbnbs –but since they are owned by individual people instead of larger companies, they may not be following super thorough cleaning practices. If you are staying in an Airbnb, make sure to ask your host prior to arrival & express you need a deep clean.
What about camping? The article rates it as low but I personally think it's more of a medium. First, you should NOT be sharing a tent with someone you don't live with. Everyone needs to be sleeping in their own tents.
I also know from my experiences that the bathrooms at campsites are already dirty AF and don't get cleaned regularly. (Same with benches, playgrounds, etc at camping areas.) And these areas can get super crowded sometimes depending on the campground. So I would think there is some risk there. The solution is to camp at small, empty sites and bring your own tents.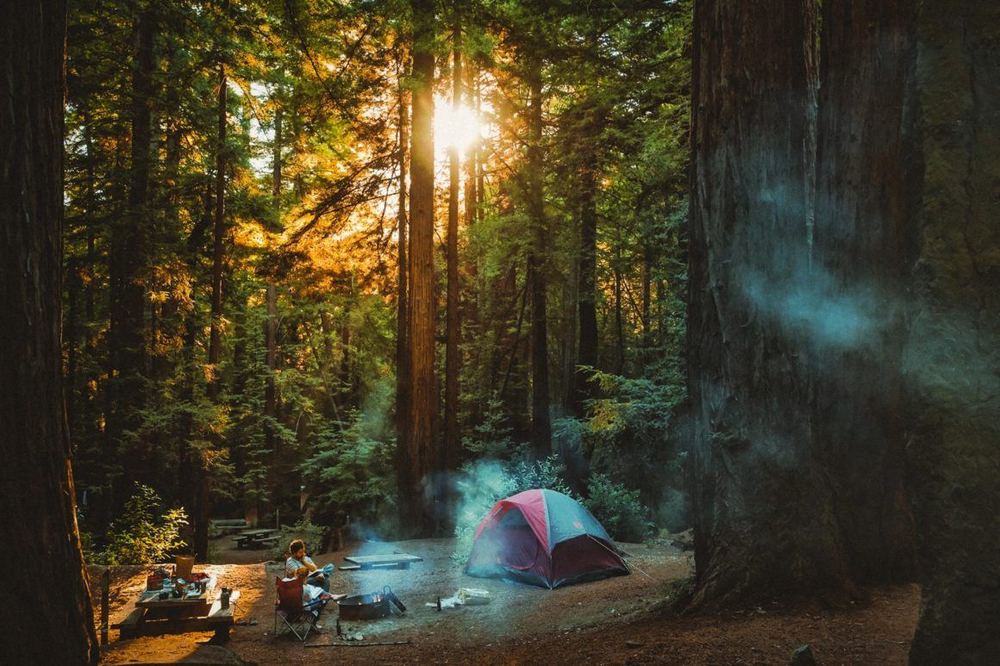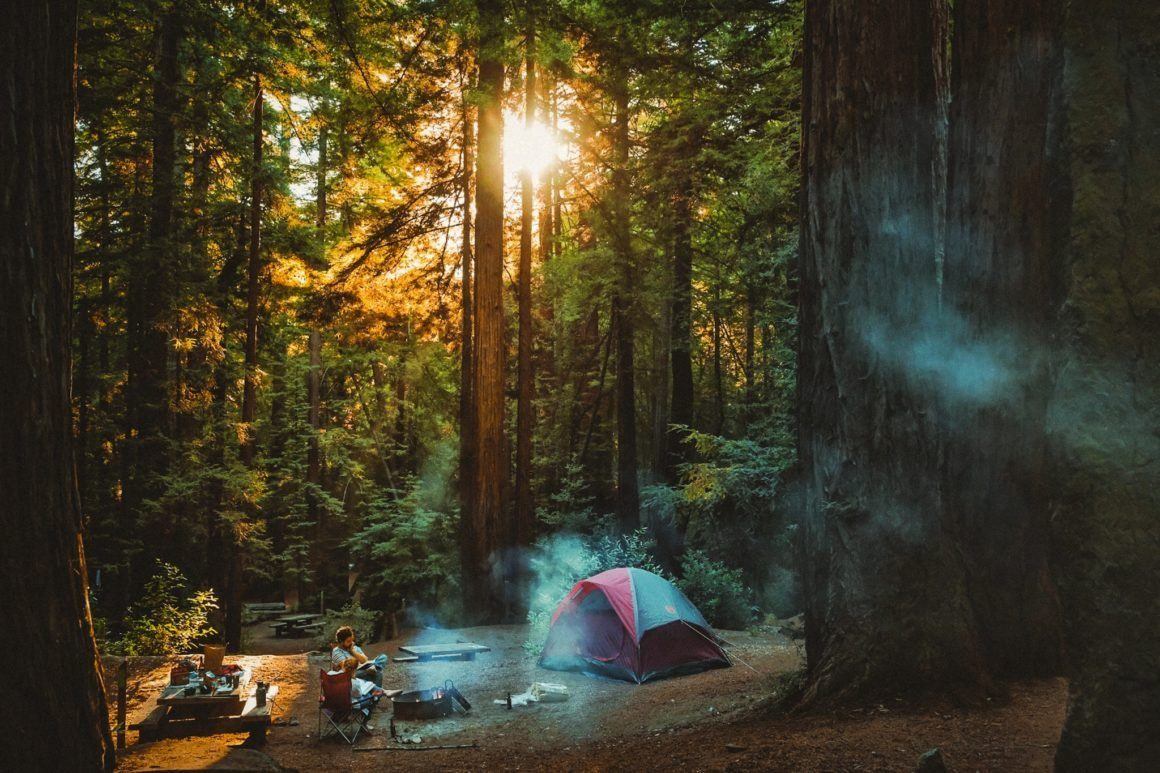 What To Pack & Pre-Trip Tips (Over Prepare!)
Packing and preparing for your trip should take longer than normal. I'm in the mindset that I and I alone have control over safety and I can't expect others I encounter to have the same level of concern over COVID19 as I do.
Service Your Car BEFORE Leaving
To start, make sure your car is 100% ready for a road trip before you leave. You'll want to limit interactions while out from your home bubble by doing everything you can to ensure your car is ready for travel first. This means things like:
Put air in the tires.
Get the oil checked at your local repair shop.
Clean the interior out at home and stock it with cleaning supplies.
Fill your gas tank up.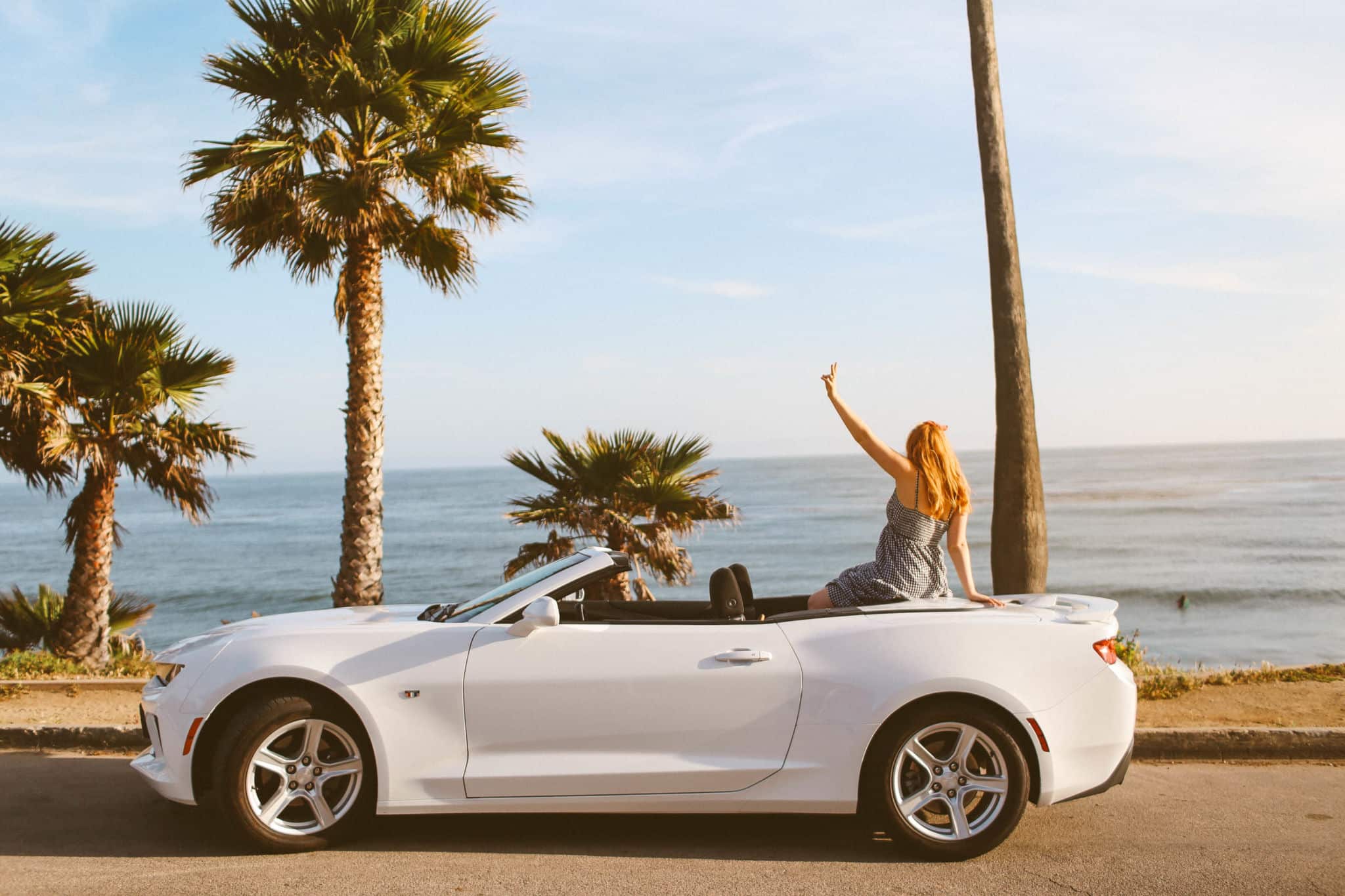 Pack All Your Cleaning Supplies With You
I think the safe way to travel is to never assume that the places you are going have actually been properly cleaned or that they'll have the supplies available for you.
Put wipes in your car to use on the road.
Instead of gloves, bring a few plastic sandwich bags so you can stick your hand in them to fill up at gas stations safely.
Also, 2 plastic bags for tissues. One to hold clean tissues and one to hold used ones. I get seasonal allergies a lot but these days it's safe to treat any sniffles like they could be infectious.
Pack more cleaning wipes along with paper towels and disinfecting spray for use in your hotel.
And, place a few wipes in a plastic bag to keep in your purse so you can use it while on the go (wiping down tables at restaurants, etc.)
Put hand sanitizer in your purse (don't forget hand lotion since they will dry out!)
Stick a few extra masks in your suitcase or car in case you misplace yours.
Bring a thermometer in case you have ill symptoms.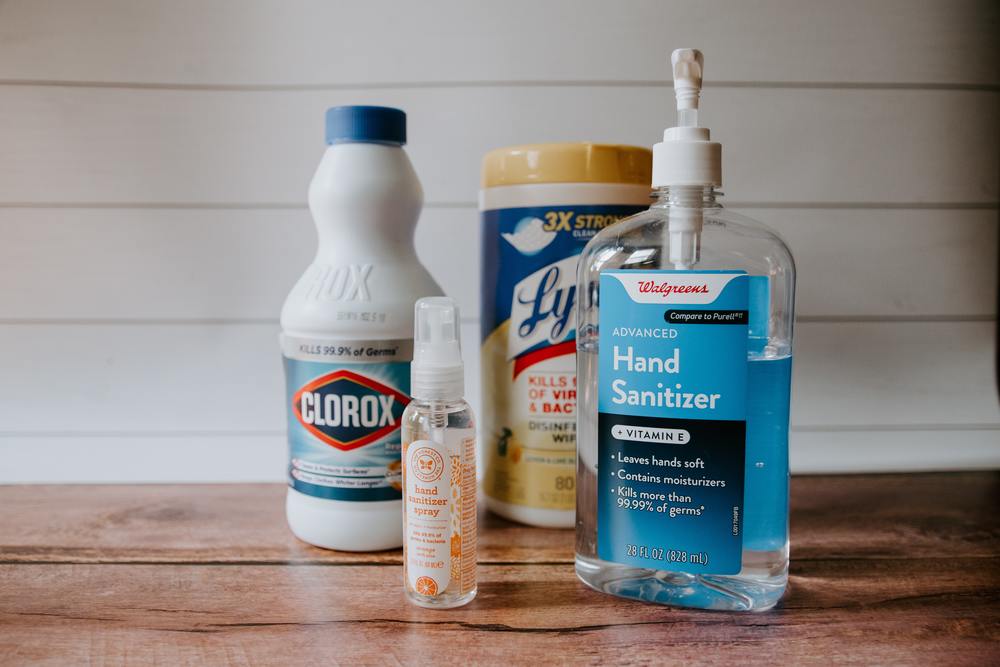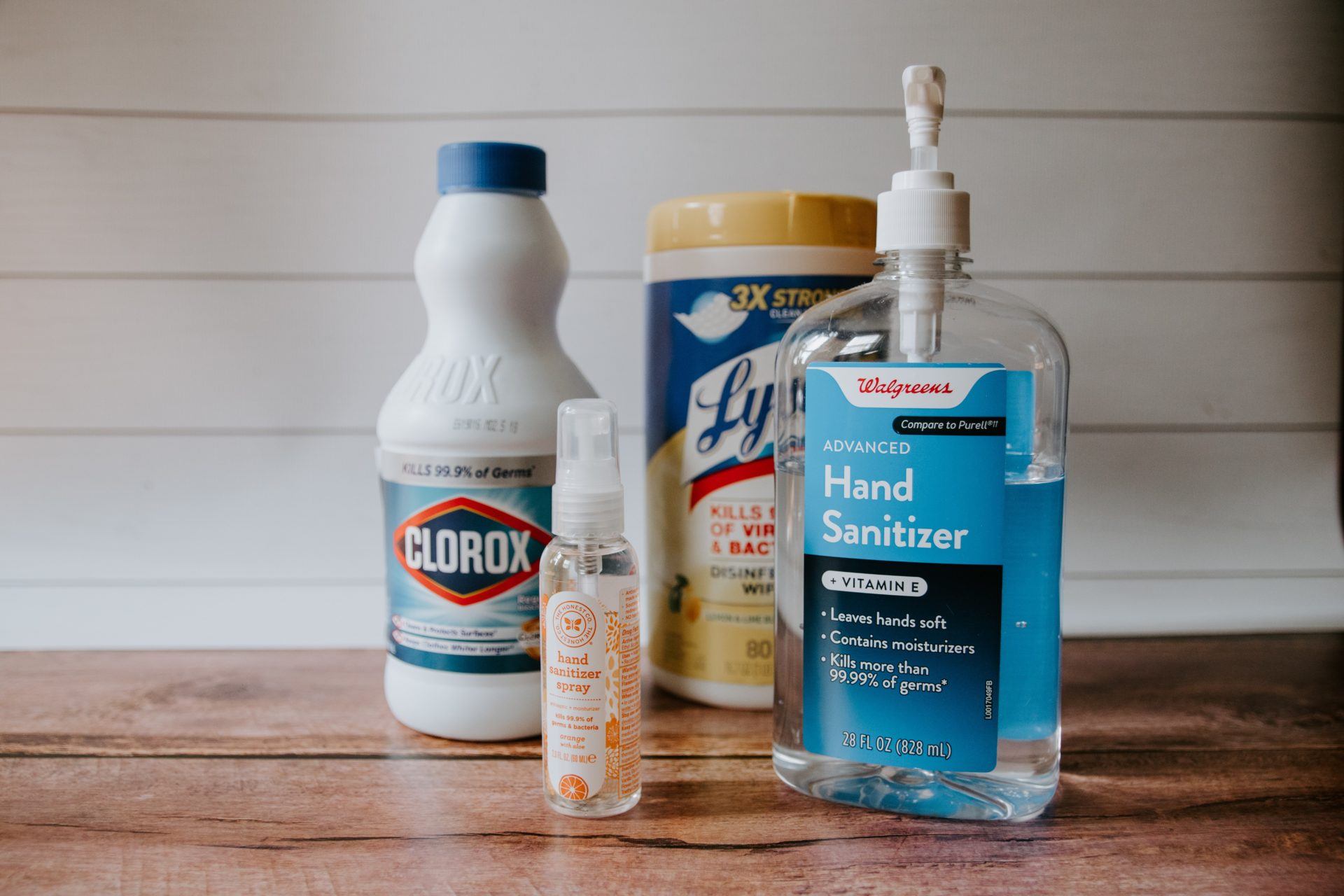 During Trip Tips (Take It Slow & Be Prepared For Feeling Awkward)
Get used to taking things slow. That's a big one.
TAKE IT SLOW
Always ask yourself: what are the risks of this situation and what can I do to protect myself as much as possible, even if it takes extra time. Even better, plan in extra time.
I'm a big lover of the quick weekend trips where you pack as much as possible in but whirlwind weekend trips may have to be a day longer, or you may have to cut down on the things you see. That's because it's going to take longer to fill up gas tanks, to clean out hotel rooms or rental cars, to visit a tourist spot at an "off-time" of day to avoid crowds.
Think about how grocery shopping now takes extra time because of socially distancing lines. Or how there's been times you drove up, saw the long line and decided to come back later. The same thing will happen on trips, so build in time and take it slow!
Prepare For Feeling Super Awkward
Ok so what do I mean by feeling awkward? Big cities, especially San Francisco, are on the forefront of safe coronavirus practices. Small towns? Not so much.
You probably will find yourself in many situations where nobody in town is wearing a mask. Or a restaurant isn't enforcing a 6-foot rule or any dining limits.
When we rolled up to that small town I had a moment where my brain wanted to cave to peer pressure, to cave to that primal instinct to blend in for safety and comfort. I remember thinking "oh, maybe we shouldn't wear masks here I don't want to stand out and get called a Yuppie or something."
Of course my next thought was "don't be fucking stupid Kara!" I couldn't help but be reminded of childhood when we all rode bikes. I remember fighting my parents on wearing a helmet because the "cool" kids weren't wearing one. I didn't want to stand out and be a nerd.
Even if you are the only people in town wearing a mask, wear it anyways.
Of course, as a grown-up I always wear a helmet because I like living without brain damage. When I see adults without helmets on I just see an overgrown child who hasn't figured out that the "cool kids" were wrong. The same idea applies to masks.
In a situation where others aren't wearing masks, wear yours and still keep distance as distance is still the best way to take back control of the situation.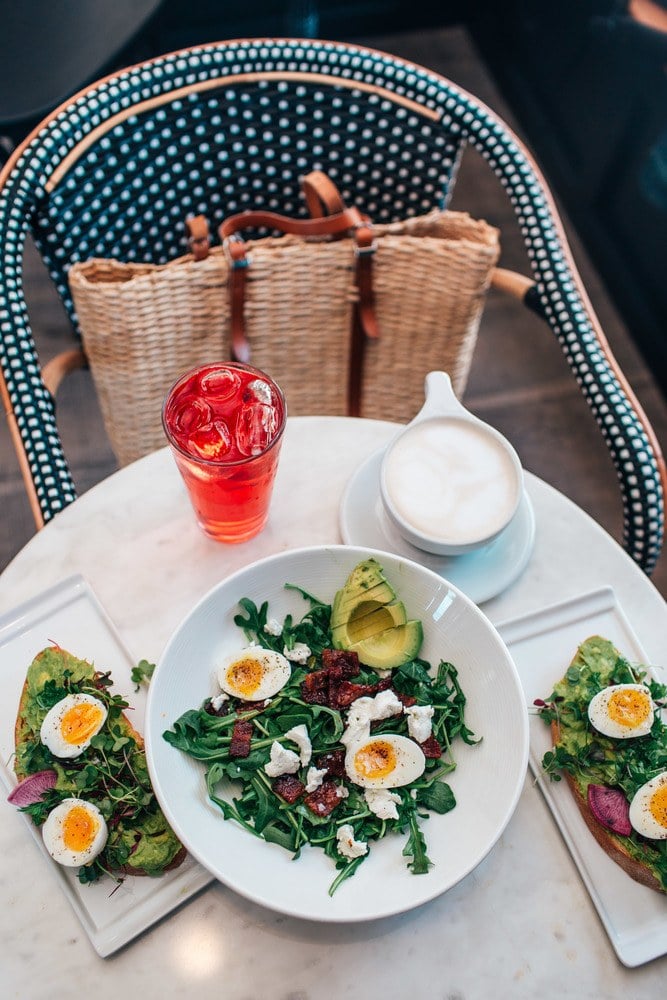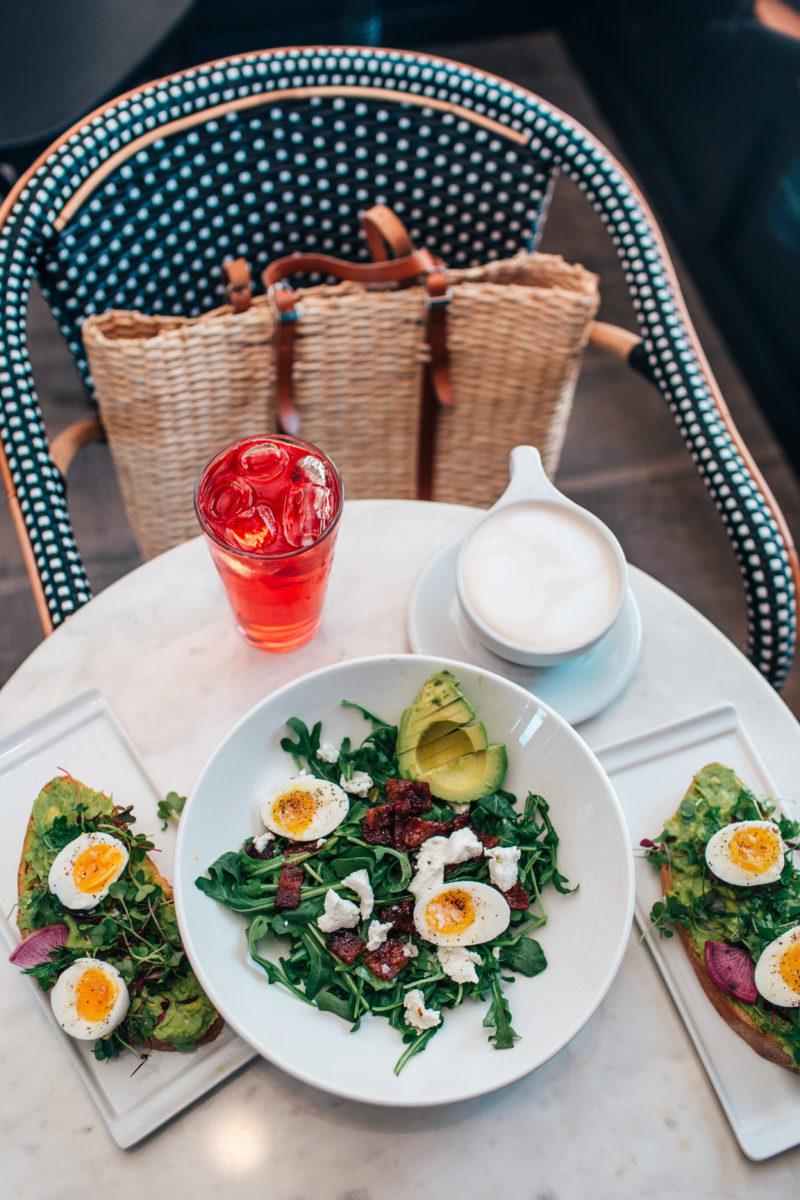 Be A Little OCD & Protect Yourself
Don't be fooled by "security blankets" or "performances" by businesses and always trust your gut and take care of yourself first.
When it comes to eating, whenever possible order ahead and bring your food to a nearby park or back to your hotel room to eat. But, that's not always possible.
Ok, so on top of taking it slow, wearing a mask and avoiding crowds, here are some other ways you can keep yourself safe while on a trip:
Dine outside whenever possible.
If you're in a restaurant that isn't limiting patrons, be that dick who claims an extra table so you can ensure you are staying 6 feet away from others while eating.
Better yet, sit by the door or open window to get fresh air without droplets.
Wipe down your table because you can't assume it was cleaned properly.
When filling up gas, use a plastic bag or grab one of the paper towels available by the cleaning station to touch buttons and the gas pump.
After filling up, take your wipes to clean credit cards, door handles, steering wheels, etc – anything that you may have touched and transferred germs.
When using public bathrooms, I tried to pretend like I was a surgeon and used elbows and feet to open doors when possible. I kept my hand sanitizer in easy access so I could limit the number of personal belongings I touched after washing hands and before I could apply it.
Also, I pretended like I was a surgeon pretty much in any public space. Don't touch stuff. Don't touch your face. Use hand sanitizer a lot throughout the day and good hand washes at sinks when available. Put my mask on whenever I got up from a table.
And of course – stay 6 feet away from those not in your traveling party!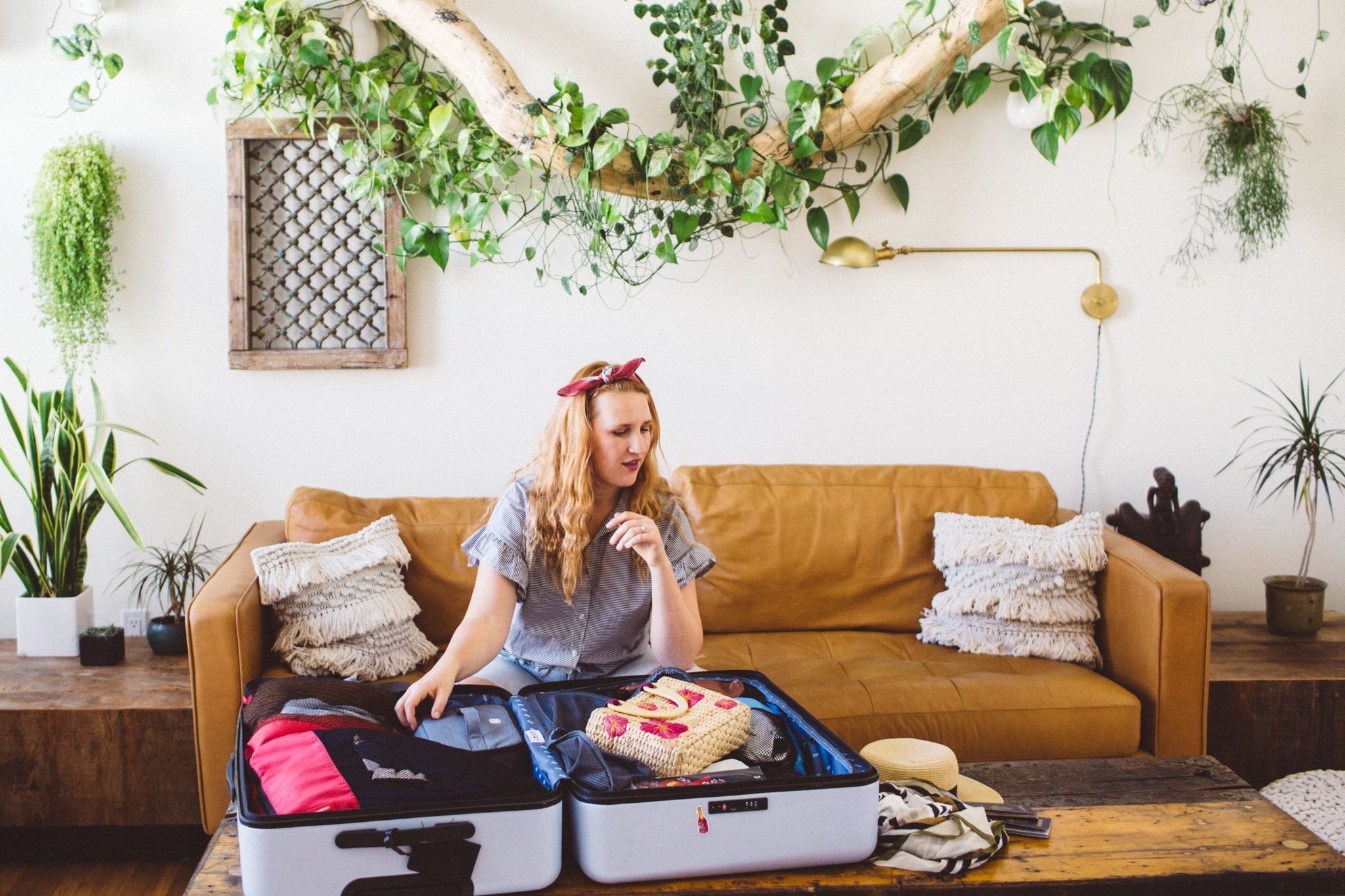 Post -Trip Tips (Aka Assume You Picked Up COVID19)
So, you went on your trip and you're home now. The safety steps aren't over yet. You have to assume you picked up the coronavirus during your trip and prepare accordingly when you get home.
I basically approached coming home like I've seen medical professionals do during the pandemic after coming home from work.
Wash your clothes right away
Unpack, strip down and wash your clothes right away instead of letting them sit on your floor for the next week (hi, I do that.) Put your suitcase away and wipe down any surfaces you or your belongings touched while unpacking.
Take a shower right away
Then, shower and clean yourself! Make sure to scrub under your nails especially if you wear fake ones. (I wear these stick on nails and realized things get stuck under there all the time so I have to clean them out well during a pandemic.)
Self-Isolate for 2 Weeks
And the kicker: quarantine as best as you can for 2 weeks after your trip. Again, you have to assume you may have picked up the virus while traveling so you need to do your part and stay home after.
Don't go visit your parents or friends. If your office is letting people back in, WFH for 2 weeks. Don't turn around and go on another trip. Don't go out to eat even if your local restaurants start opening up. I mean, you know the drill. It's been our lives for the past 3 months.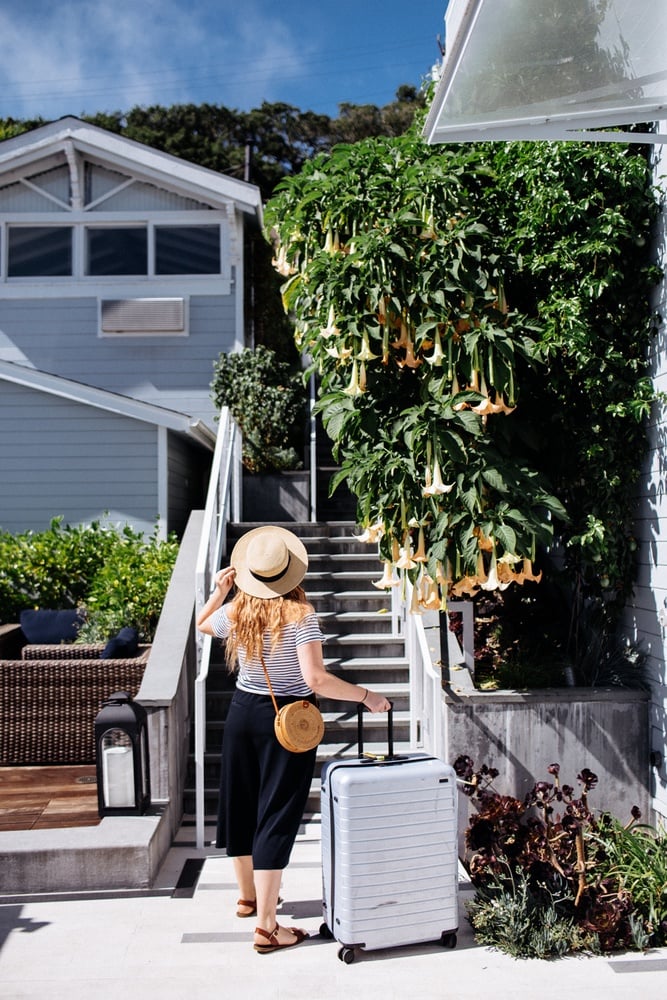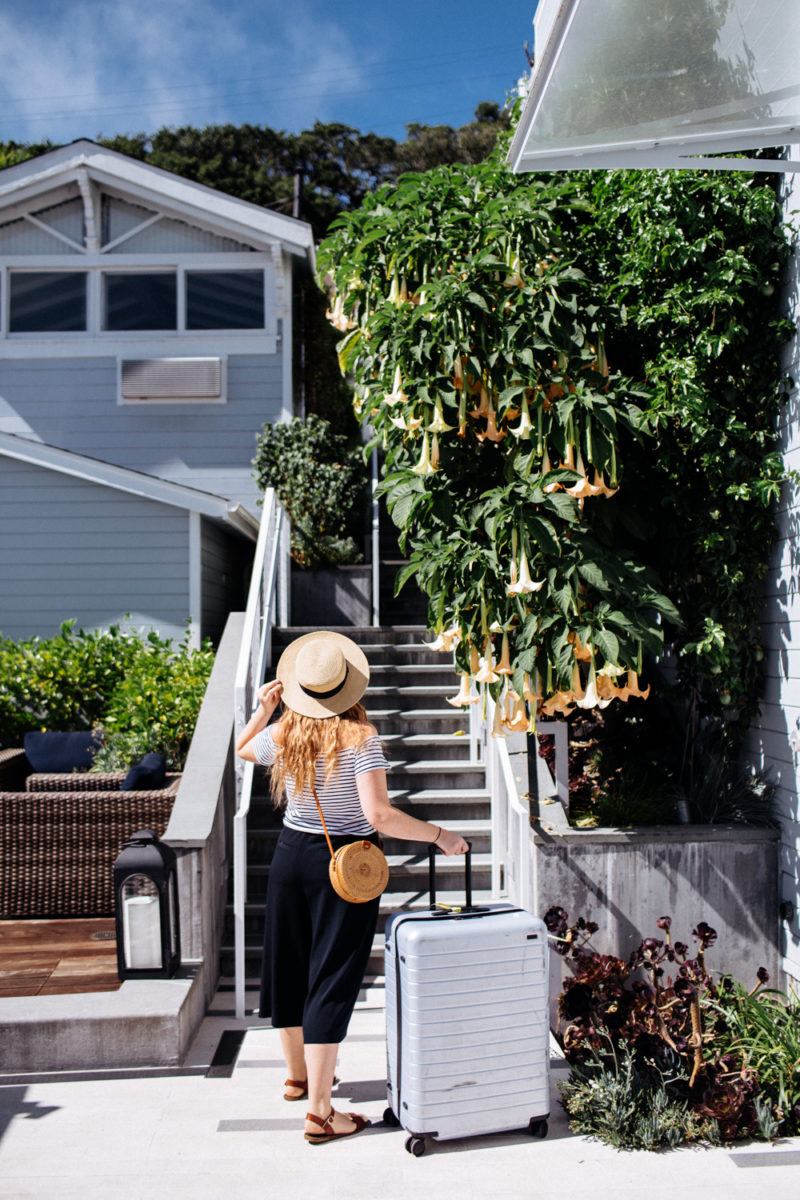 Whether it's a day trip to a nearby park or a long haul drive to somewhere halfway across the state, I hope this helps you prepare for a safe adventure. Really at the end of the day it's about: Time, Being Prepared and Distancing.
If you have more tips to add, please leave a comment below so everyone can see!
Stay safe.