After our trip to Hawaii, I've been craving summer outfits and couldn't resist snapping up this cute outfit from Madewell. I wore this cute summery look for a Saturday afternoon wandering around Crissy Field with Robin and geocaching!
I used to hate mini skirts and thought they were the enemy of curvy women, but after working on my body love these past few years, I've really grown to love them. The key is finding a good denim mini skirt that sits perfectly on your waist, not your hips, so it doesn't twist too much when you walk. This skirt is great for curvy gals like me!

I paired this mini skirt with a rainbow-striped top with the cutest little buttons on the side! To top off this colorful look, I grabbed my pineapple purse and red puff ball earrings for a whimsical outfit. I spent the longest time thinking that I, as a curvy girl, couldn't wear mini skirts and that's because I was I buying the wrong mini skirts. But also because I didn't have the confidence I do know. These days, find me in skirts all day every day during the summer!
We love taking afternoon walks around San Francisco, especially on sunny weekend days! Crissy Field is really beautiful and it's been a few months since we visited so we decided to walk around over there, see the bridge and try to find a geocache or two.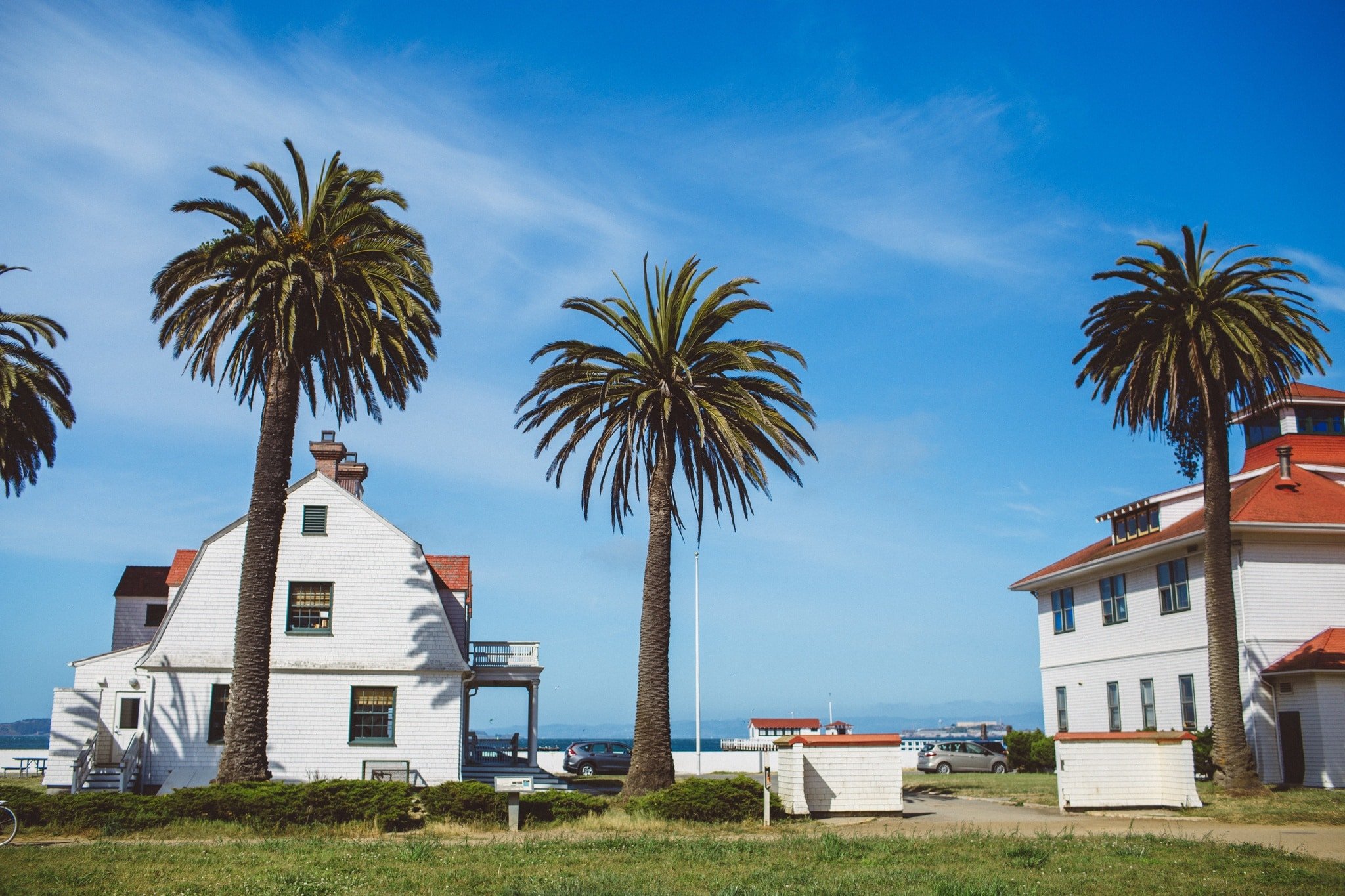 We discovered geocaching while visiting my mom in Arizona and fell in love. It's such a fun way to explore a city. There are hidden caches all over the world, hundreds in San Francisco alone. Some have been there for over 10 years! We've been having so much fun finding caches in the city and other places we travel to.
We found a cache under a pier on Crissy Field. Tried to find another one but couldn't find it, will have to try again! Regardless, it was still so nice just walking around in the sun next to the Bay. I love San Francisco.