I'm gonna be honest with you: I'm relatively bitter about just how cool Mount Horeb Wisconsin got after I moved away. Growing up, I always wished my hometown had better restaurants, cooler local shops, actual bars with natural light and a younger clientele so I didn't have to drive to Madison to find something fun to do on a weekend.
I recently visited home for the first time in years thanks to the panny, and was equally shocked and delighted to find my lil ole Norwegian town somehow turned from cute, but sleepy, to a quickly growing hub of local food, artisans and culture and so many things to do. Cue this feeling.
After college, my husband Robin (who hails from Madison) and I were tired of the cold winters so we ran away to San Francisco and have been here ever since. But don't worry, I'm doing a good job at hyping Wisconsin up to everyone out here.
I've educated so many unwitting folks on the driftless zone and why thanks to glaciers Wisconsin isn't a flat never-ending span of corn and fields like some other states *coughIowacough* And when I get to the part about my hometown and how it's full of trolls, and once the home of the Mustard Museum before Middleton stole it away, they do a double-take.
"What do you mean by trolls?" they ask. I always have to show them photos of the giant trolls around town. But I'm getting ahead of myself here.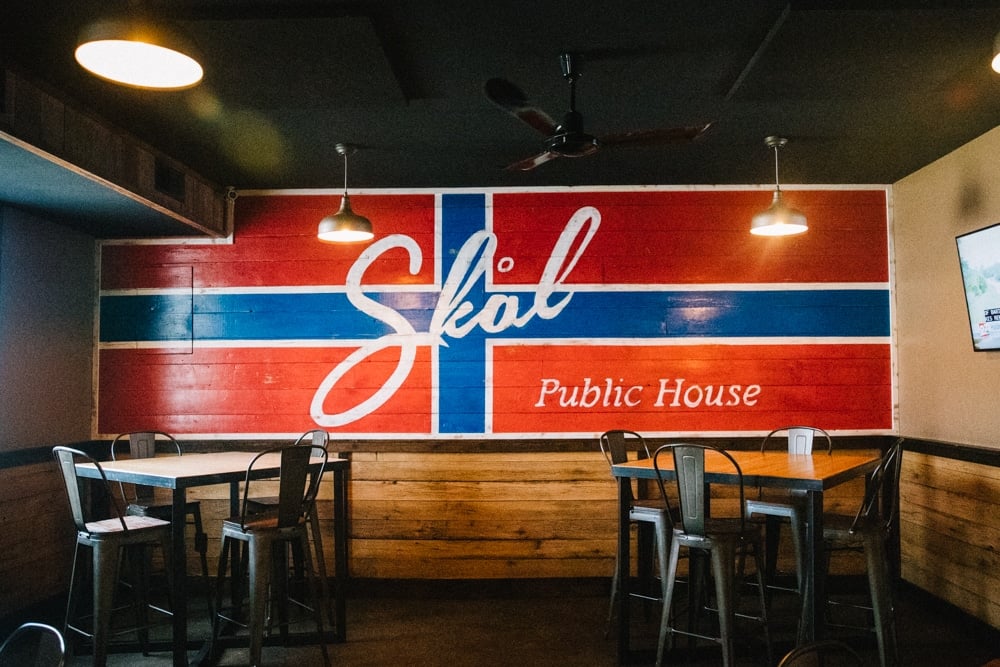 11 Actually Cool Things To Do In Mount Horeb Wisconsin
Whether you are looking for a fun day trip from Madison, considering moving to the village or just looking for fun things to do in the Mount Horeb area I got you. These are all the best activities, attractions and places to eat in Mount Horeb. I want you to fall in love with my hometown. And maybe take a few selfies with trolls.
1. Shop Mount Horeb Main Street
Mount Horeb WI shopping is really popping off these days. Stroll the Main Street to hit up all the cute little stores and stock up on local goods. These are some of top stores to visit:
2. Find All The Mount Horeb Trolls
The quirkiest thing about Mount Horeb are all the wooden trolls scattered around town. Some are smaller, the size of a child, while others are huge and feel like wooden monsters.
How did the trolls of Mount Horeb get their start? Back in the 70's, Open House Imports, a store downtown, started putting wooden trolls on their lawn. Those first trolls were kind of a hit, so the village reached out to local woodcarver Michael Feeney and asked him to make a few official trolls for the town. Slowly over the years, more and more trolls were added in front of businesses or in grassy areas. These days, Mount Horeb is the official Trollway and there are countless trolls, each unique, that you can visit
Honestly, just starting on one end of town and walking through it, you'll probably hit most of the trolls. But, you can use the trollway map to find all the addresses of the trolls, too!
3. Catch Live Music At Brix Cider
Year-round, Brix Cider hosts musicians at their cider house. In the winter the music is indoors but in the warmer months, sometimes they play outside. It's always a fun way to spend an evening of music, dancing and cider!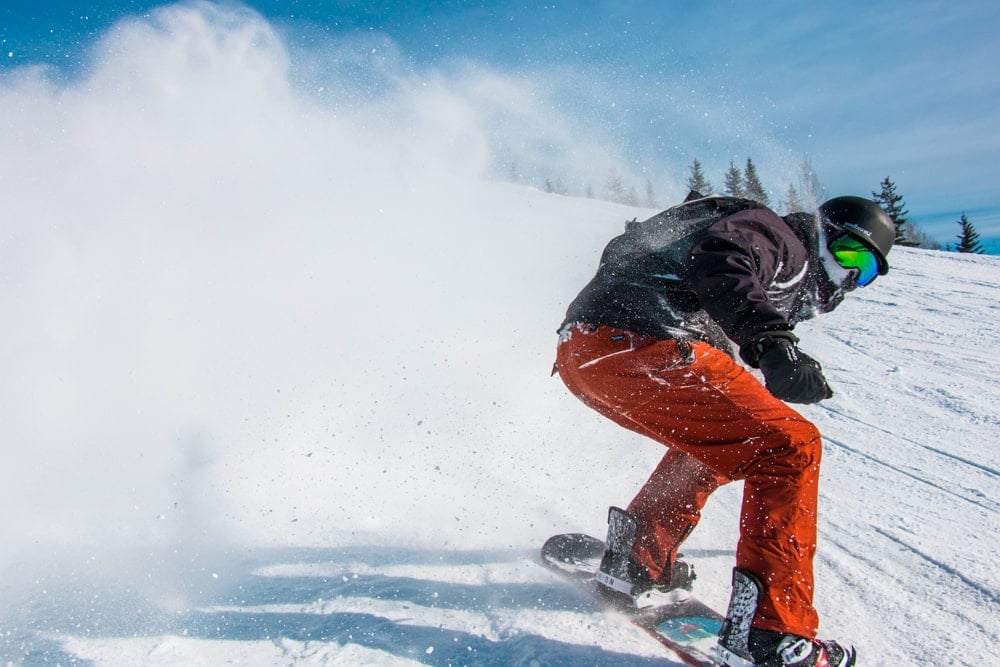 4. Ski or Snowboard at Tyrol Basin
Did you know there is a ski hill right outside Mount Horeb? And it's a pretty dang good ski hill, too, though I am a little biased since I worked there as a teenager in the ticket office. Tyrol Basin features chair lifts and runs for all skill levels, and even hosts events and competitions throughout the year.
Since the Dane County area is supper hilly, you'll get epic views from the top of the chair lift and hill below barreling down the slopes. If skiing and snowboarding isn't your thing they also have snow tubing! This is great for people like me because even though I worked at the resort and tried to learn how to ski in the winter, it never stuck. I had to accept I'm more of an apres-ski and snow tubbing kind of gal.
Heading to Lake Tahoe for the slopes this winter?
Read my guide on all the fun things to do in
Lake Tahoe this winter
that's not skiing!
5. Bike The Military Ridge State Trail
Well, maybe don't bike all of it as it's a 40 mile bike trail that connects Dodgeville to Madison, but tackle parts of it for a unique way to experience the Mount Horeb Area and get around without a car! The Military Ridge bike trail is gravel and well maintained, and happens to pass super close to my childhood house.
Frequently during the summertime, we would hop on bikes and bike into town for lunch. Sometimes we would start in Mount Horeb and bike to Blue Mounds. Expect shady cover of trees in most parts of the trail, and you'll pass forests, marshes, prairies and some park shelters on your route if you need to take a break.
6. Let Loose At The Scandihoovian Winter Festival
Once a year in February, the town throws the annual Scandihoovian Winter Festival, aka Scandi Fest, to celebrate the town's Scandinavian heritage. Winters in Wisconsin can get really long.
The festival was started as a way to combat that dreadful February cabin fever and it was an instant hit. They give out red pointy hats for guests to wear and it's basically a big party of beer, games, snow building contests, turkey bowling, music and food.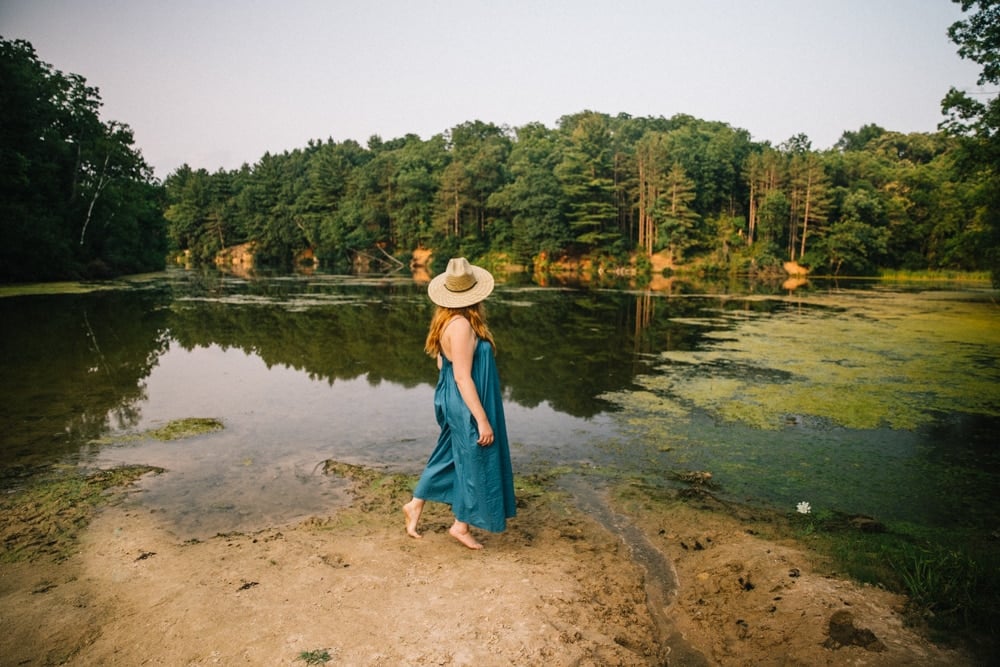 7. Walk Around Stewart Lake
Stewart Lake County Park is on the edge of town and features almost 200 acres of forests, trails and of course, Stewart Lake itself. If you fish, you'll love heading here to catch bass or trout. I prefer to hike around the lake as there's a trail loop. If the water is safe to swim in, you can probably find me jumping into the water to cool off on a hot summer day, too.
Looking for more parks? Donald County Park
is about 15 minutes away from Mount Horeb and is even bigger at around 700 acres! It's especially good for snowshoeing if you are visiting in winter.
8. Cave of the Mounds
Right outside Mount Horeb in the small town of Blue Mounds is Cave of the Mounds, a large underground limestone cave system that you can tour. I went here a lot as a kid on field trips so good for kids and the whole family, but it's also cool to stop by as adults sans children.
You'll learn all about stalagmites and stalactites and local geology. It's super fun, especially on a hot summer day when you want to do something outside but can't stand the humidity as the cave is nice and cool.
9. Summer Frolic
While in the winter there is Scandi Fest, come June there is the Summer Frolic! This is the official kick-off of summer, as it usually times with the end of the local school year. A carnival comes to town with a Ferris wheel, rides and games, which is fun enough but there's also bingo competitions, fireworks, beer tents, races and more Mount Horeb events around the town that week.
10. Art Fair
Every July Main Street is taken over by the Art Fair. Local artisans and vendors come from all over Southern Wisconsin to sell their crafts, art, clothing and work. You can find everything from locally made soap to sculptures to paintings. Food trucks and vendors roll into town, to and live music usually happens in the evening. This isn't your average craft fair!
11. Driftless Historic Museum
The Driftless Historic Museum is relativity new to downtown Mount Horeb. This museum houses human and natural history from the Mount Horeb area. You can see antique farming and cheese-making equipment here, learn about historic events and even refresh yourself on the Driftless Zone and Wisconsin geography.
Best Mount Horeb Restaurants, Bars & Cafes
These are all the good spots to eat in Mount Horeb!
Sjolinds Chocolate House
Sjolinds Chocolate House is the cutest local cafe and chocolate shop. If you wan the best truffles and fudge of your life, find some here, but it's also my personal favorite breakfast spot in Mount Horeb. They have two locations, one downtown and one at the edge of town that's more of a drive-thru.
Find coffee, quiche, pastries, pancakes and cobbler for breakfast, or Swedish meatballs, sandwiches and soups for lunch. Last time I was in town, I swung by for morning coffee a few times because it's so good.
The Grumpy Troll Brewpub
The Grumpy Troll is a classic Mount Horeb restaurant that has been around for ages. As a beer lover, I love heading upstairs to the taproom for beer fights and pizza. They sometimes have trivia night and other special events, too!
Skål Public House
Skal Public House is Norske-style beer hall that's just so dang cool. They have indoor and outdoor seating, and on a nice day expect their patio to be buzzing with life. They serve up a tap list of local craft beers and bites like burgers, brisket sandwiches and the best fried cheese curds in down. Sunday they host brunch and Friday is Fish Fry Day, of course!
Brix Cider
I chatted about the live music at Brix Cider earlier, but let's dive into their actual cider a little more. Brix takes their apples very seriously and only source from local apple farms within 60 miles of their production space so every cider you drink is hyper-local.
They get super creative with their cider and go beyond the basic dry and sweet brews by playing with flavors like whiskey and pinot grapes, lemon or basil to make extra special ciders. They also serve up food so this is a great happy hour and dinner spot.
Sunn Cafe
Got an early hike planned or hitting the slopes at Tyrol all day? Sunn Cafe is open at 7:30am on weekdays and has tasty to-go breakfast bites and sandwiches. Ingredients are fresh and the specials are always changing.
Schubert's
Schubert's is a long-standing community staple. It's a diner with tasty homecooked meals and even tastier ice cream that totally hits the spot on a summer day. At the time of writing this article, Schubert's is temporarily closed as they look for new management, but crossing my fingers it opens again soon!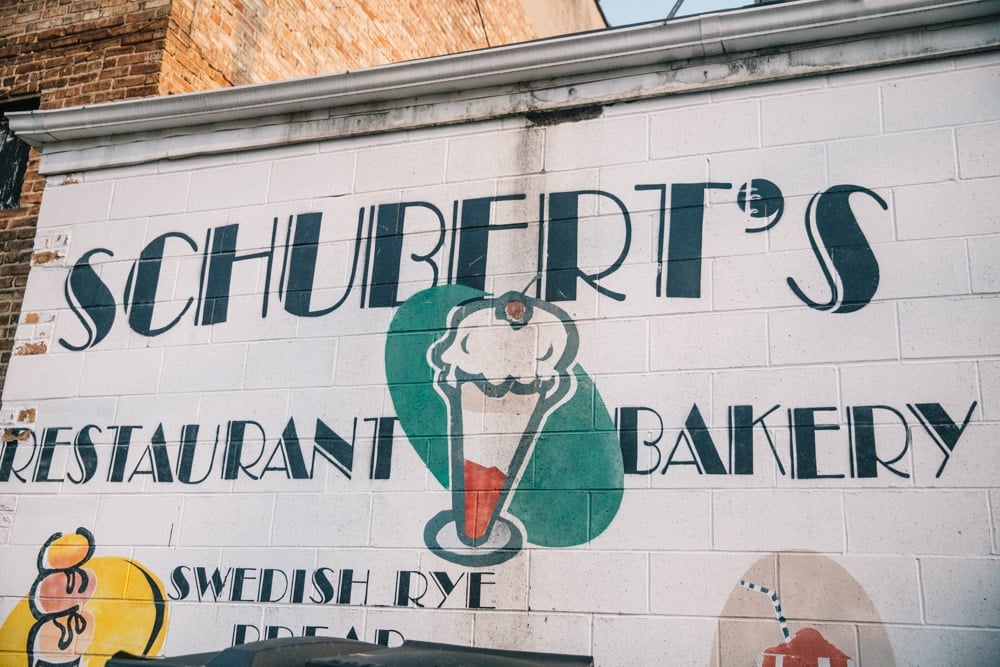 So, that's my hometown of Mount Horeb! If you find yourself in Southern Wisconsin, swing by and check out all the gems that make this corner of the state special.
Got something to add? Leave a comment so everyone can see. Got questions? Comment or DM me on Instagram @thewhimsysoul and I'll try and help!
Read More United States Travel posts