Leavenworth, Washington is a truly unique place in the United States. It's pretty much the closest thing you can get to real Bavaria without actually flying to Germany!
That's right – this Cascade mountain town was built to reflect the traditional Geman Bavarian-style architecture. While I'm partial to Christmas time for a visit, it's fun year-round. There are some great hotels, but even better Airbnbs & cozy cabins to make your home for your Leavenworth vacation. Keep reading for my hand-picked list of favorites!
13 cozy-chic Leavenworth Airbnbs & cabins for your Bavaria in Washington vacation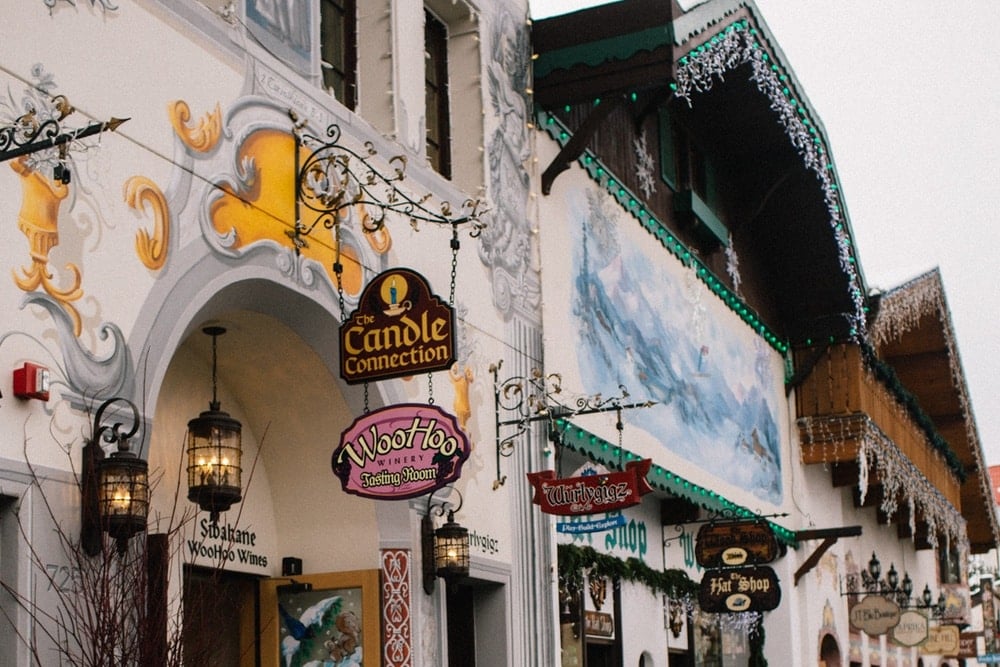 >> Got a question about Leavenworth WA that you need answered quickly? DM me on Instagram @thewhimsysoul and I'll be happy to help!
Here's the thing: I'm super picky about Airbnbs. I judge a really cool Airbnb or vacation rentals based on reviews from pasts guests, the decor & style, location, price and general awesomeness. If the Airbnb is worth the trip alone since it's so special – I want to stay there! (Otherwise, I usually opt for hotels)
My husband and I got to visit Leavenworth at Christmas a few years ago and totally fell in love. That being said, it's great year-round. Whether you are coming for a fall Oktoberfest celebration or summer hiking, these are the best Airbnbs in the Leavenworth area!
13 Cozy Leavenworth Airbnbs & Cabins To Rent
Unique & cozy Leavenworth Airbnbs to rent. From chic A-frame cabins to tiny homes in the mountains, luxury lake from houses to a cave. YES A CAVE! These are the coolest Airbnb rentals in Leavenworth Washington.