Leavenworth, Washington is a truly unique place in the United States. It's pretty much the closest thing you can get to real Bavaria without actually flying to Germany!
That's right – this Cascade mountain town was built to reflect the traditional Geman Bavarian-style architecture. While I'm partial to Christmas time for a visit, it's fun year-round. There are some great hotels, but even better Airbnbs & cozy cabins to make your home for your Leavenworth vacation. Keep reading for my hand-picked list of favorites!
13 cozy-chic Leavenworth Airbnbs & cabins for your Bavaria in Washington vacation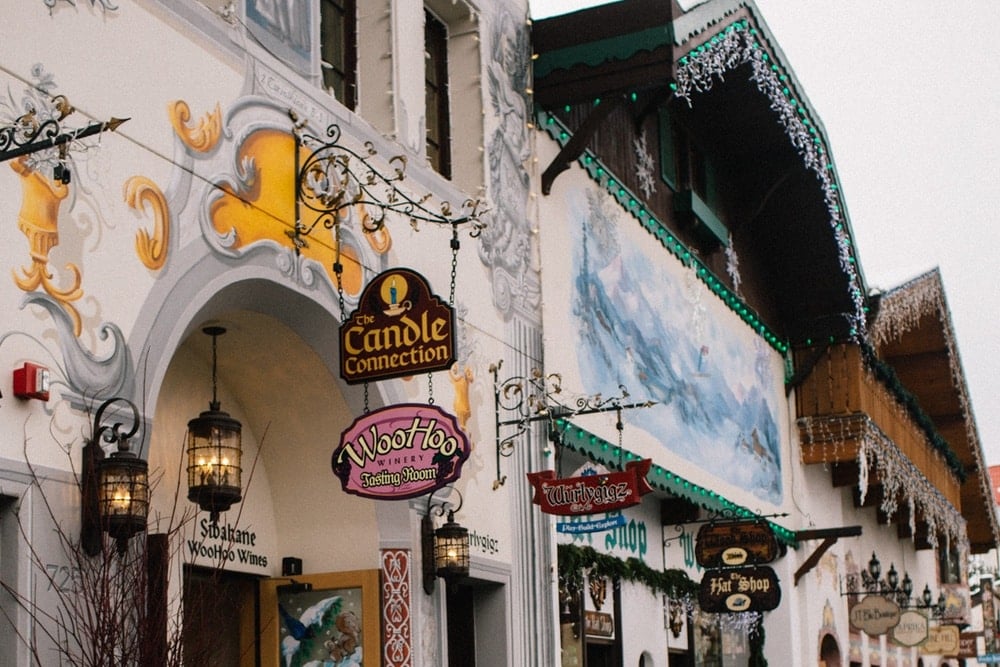 >> Got a question about Leavenworth WA that you need answered quickly? DM me on Instagram @thewhimsysoul and I'll be happy to help!
Here's the thing: I'm super picky about Airbnbs. I judge a really cool Airbnb or vacation rentals based on reviews from pasts guests, the decor & style, location, price and general awesomeness. If the Airbnb is worth the trip alone since it's so special – I want to stay there! (Otherwise, I usually opt for hotels)
My husband and I got to visit Leavenworth at Christmas a few years ago and totally fell in love. That being said, it's great year-round. Whether you are coming for a fall Oktoberfest celebration or summer hiking, these are the best Airbnbs in the Leavenworth area!
13 Cozy Leavenworth Airbnbs & Cabins To Rent
Unique & cozy Leavenworth Airbnbs to rent. From chic A-frame cabins to tiny homes in the mountains, luxury lake from houses to a cave. YES A CAVE! These are the coolest Airbnb rentals in Leavenworth Washington.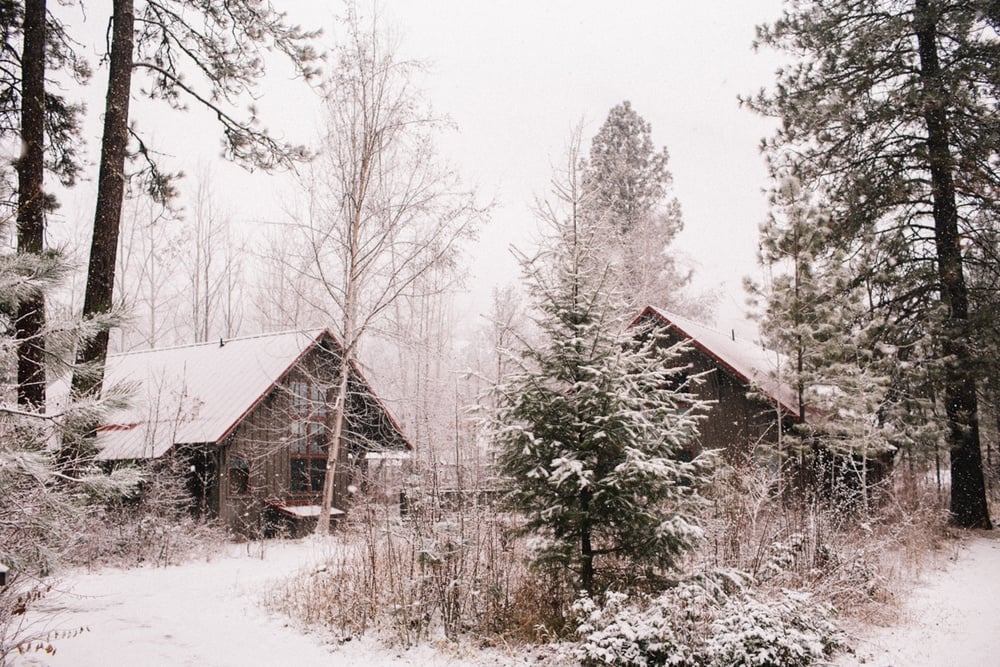 Still haven't found the perfect Leavenworth Airbnb cabin for your trip? Try the PostHotel in Downtown Leavenworth if you want to treat yourself to a fancy stay or be in walking distance to all the restaurants. Their spa is jaw-dropping and the rooms have amazing views of fall foliage in October.
Again, I really think you need to come visit Leavenworth during Christmas. It's the perfect place to hole up for a weekend and just get your holiday vibes on. You can pet reindeer in Leavenworth!! Or do a sleigh ride, or perhaps enjoy mulled wine next to the fireplace in your cabin while it's softly snowing outside…
Dang, this makes me want to book a trip back to Leavenworth ASAP just thinking about how magical this place is! Before I leave you, one last thing: if you have extra time in your trip, add on a couple of days to pop over to Lake Chelan, which is about 2 hours away. They have a nice wine tasting region here and a lake that's fun for water activities!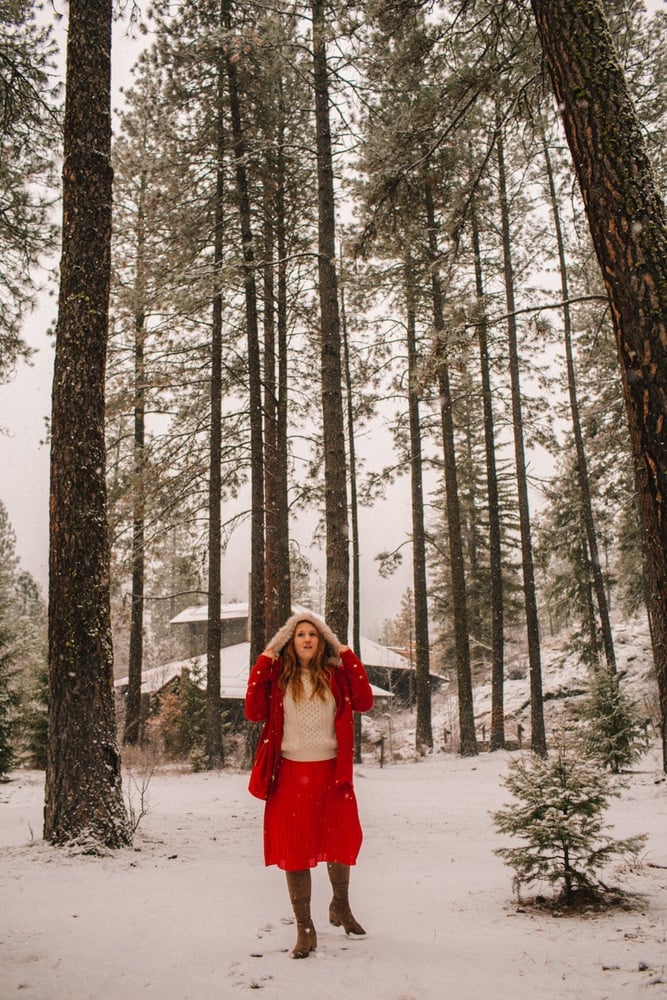 Didn't see your favorite Leavenworth rentals on this list? Drop them below so everyone can see! Got questions about fun things to do in Leavenworth? Comment or DM me on Instagram @thewhimsysoul and I'll be happy to help.