Suns out, buns out – summer is in full force and spending time creating that perfect beach Instagram caption can be hard. You'd rather to be living in the moment, soaking up the sun, drinking rose with friends – literally anything than come up with the perfect social media caption.
So, I rounded up the best beach Instagram captions for you! Whether you're going for funny captions, a good pun, a thoughtful one or a good quote, I got your beach captions covered!
*Post Updated May 2021 to include even MORE ideas!*
100+ Beach Instagram Captions
I just got back from an island vacation with my girlfriends and you best believe pretty much all the photos on my memory card are in the sand or in the ocean, rocking salt water hair and living my best life (and eating like, WAY too much pineapple.) I could have used a list of funny beach captions to make it easier for myself.
Funny Instagram Captions For Beach Photos
A go-to way to spark engagement and interest on your Instagram photos is a funny caption. Everyone loves humor! Going for funny beach picture captions (and punny ones!) can get people liking your photo. Try these short beach captions for a laugh!
The only BS I need is Beach & Sandals!
Tropic like it's hot
I washed up like this
Feeling Fintastic
I can sea clearly now
Fishing you a happy day
Don't get tide down
Sorry, I am octopied
Avoid pier pressure
If there's a will, there's a wave
You really mermaid my day.
The ocean made me salty
Lost at sea? I'm not shore
All I need is a good dose of vitamin sea
I am at the sea now, I beach you to it
One-touch of nature makes the whale world kin
Resting beach face
I washed up like this
This mermaid needs mer-wine
99 problems but a beach ain't one!
For shore
Me and the beach, we've got a sun-derstanding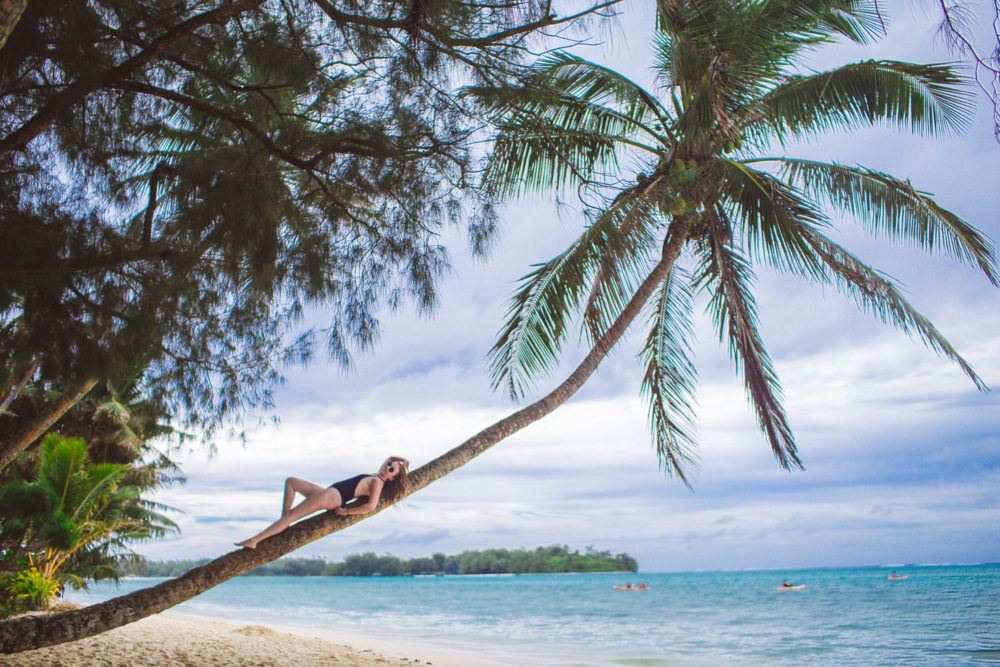 Beach Quotes For Instagram Captions
When a pun or a short caption doesn't capture your beach time well enough, go for good quotes about the beach! This will get people tapping that "read more" line and trigger the algorithm that users like your content, which means more engagement and reach!
"Because there's nothing more beautiful than the way the ocean refuses to stop kissing the shoreline, no matter how many times it's sent away." – Sarah Kay
"An ocean breeze puts a mind at ease." – Unknown
"99 problems but a beach ain't one." – based on Jay-Z
"Beach Rules: Soak up the sun. Ride the waves. Sandy toes. Breathe the salty air. Feel the ocean breeze. Build sandcastles. Eat ice cream. Rest, relax, reflect. Collect seashells. Bare-feet required."– Unknown
"Give me coffee to change the things I can, and the beach to accept the things I can't." – Unknown
"Dance with the waves, move with the sea. Let the rhythm of the water set your soul free." – Christy Ann Martine
"There's no place like home. Except for the beach."
– Unknown
Song Lyrics About The Beach
When a pun or quote won't do, time to get musical with song lyrics! There are so many great songs with lyrics about the beach. These are some of my favorites.
"So hot, we'll melt your popsicles." -Katy Perry, California Girls
"Sunshine, blue eyes, tan lines, slow tide rollin" -Jake Owen, Beachin'
"It's gonna be a long hot summer." -Keith Urban, Long Hot Summer
"All I want is Champagne and Sunshine." -PLVTINUM
"Is it supposed to be this hot all summer long?" -Miley Cyrus, Malibu
"You go back to the ocean, I'll go back to the city lights" -Miley Cyrus, Slide Away
"I believe in the sand beneath my toes." -Third Eye Blind, Semi-Charmed Life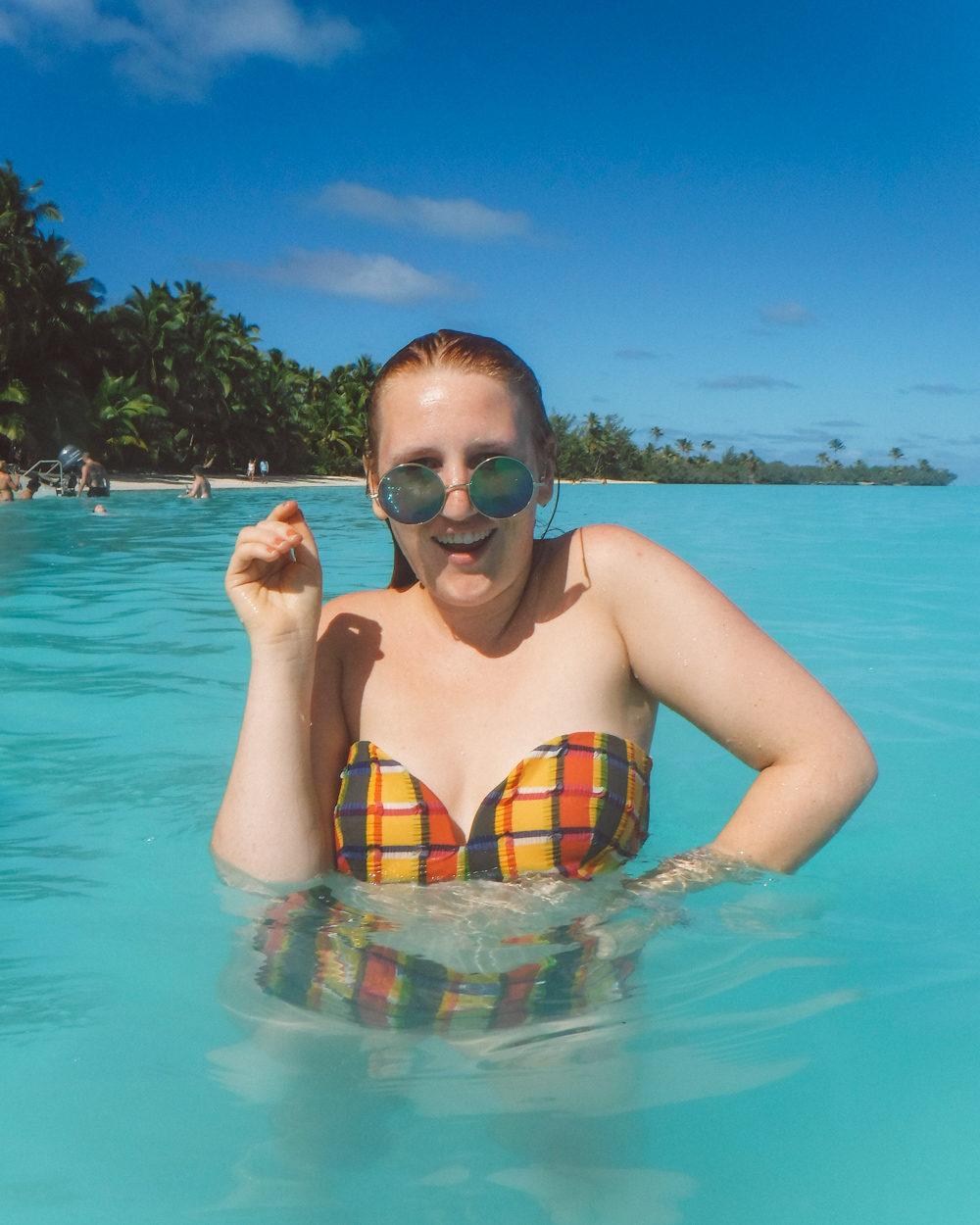 Short Beach Captions
Sometimes some short & cute beach captions are the way to go. Less to type out so you can get back to beach life faster!
Stay wild, ocean child
Need Vitamin Sea
Stay salty, my friends
Shell yeah
Salty hair, don' care
Seas the Day
Beach, please
Happiness comes in waves
Oh ship!
Shell we dance?
Live a life of porpoise
Salty but sweet
Don't krill my vibe
Aloha beaches
The best kind of therapy is beach therapy
Red, white, and a whole lot of blue
Find me under the palm trees.
A pineapple a day keeps the doctor away
Mermaid kisses and starfish wishes
Beach Captions For Couples
You had me at aloha
If you need us, call on the shellphone
High tide or low tide, I'll stay by your side
I love you more than there are grains of sand on the beach, fish in the sea, and waves in the ocean.
Just you, me, and the sea
I am the pearl to your oyster
Oh, baby I love your wave, everyday
Beach happy with you
Salt life, salt wife!
A little sun, a little you
Shell-abrating good times with my boo
Missing The Beach Instagram Captions
And of course, the ones for your Throw Back Thursday posts! Try one of these missing the beach captions when you're lusting for more travel.
The tans have faded but the memories last forever
The beach made me happier than a seagull with a french fry
I whale always love you (looking at you, beach vacation!)
Home is where to ocean meets the shore
I wonder if the beach misses me
Beach Instagram Hashtags
Good Instagram captions only get you so far. It's important to have strategic hashtags, too!
#beachday
#beachtime
#beachlife
#beaches
#beachbum
#beachlover
#beachfun
#beachwear
#islandlife
#sand
#beachlove
#tanning
#beachlovers
#beachstyle
#instabeach
#beachgirl
#tropical
#vacationmode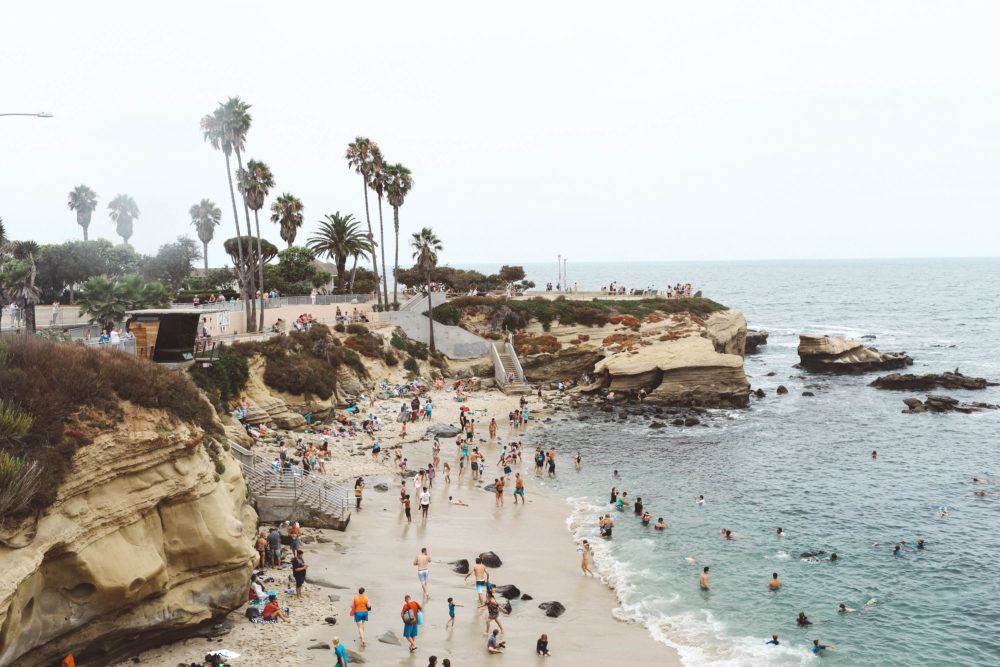 I love those funny beach Instagram captions. Makes me eager for summer again!
I hope this helped you find some good captions for beach pictures on Instagram! Grab your flip flops and bikinis, and hit the water! If you use any of these, tag me on Instagram @thewhimsysoul so I can see!! I know these captions will help you get more than one likes on your photos.
More Instagram Caption Ideas & Tips You'll Love