As someone who has chronically small lashes, I've always been looking for ways to make them fuller and longer.
I got fake ones. But, after a few months of testing them out, I learned fake lashes aren't really a smart sustainable option for the longterm, but an eyelash growth serum could be the answer. I spent about 4 months using lash boost serum from Rodan and Fields so I can spill the tea on this brand.
Keep reading to learn about my HONEST review and experience, along with some really important side effects you NEED to know about before you start using RF Lash Boost.
But Does It Really Work? Honest Rodan + Fields Lash Boost Results & Review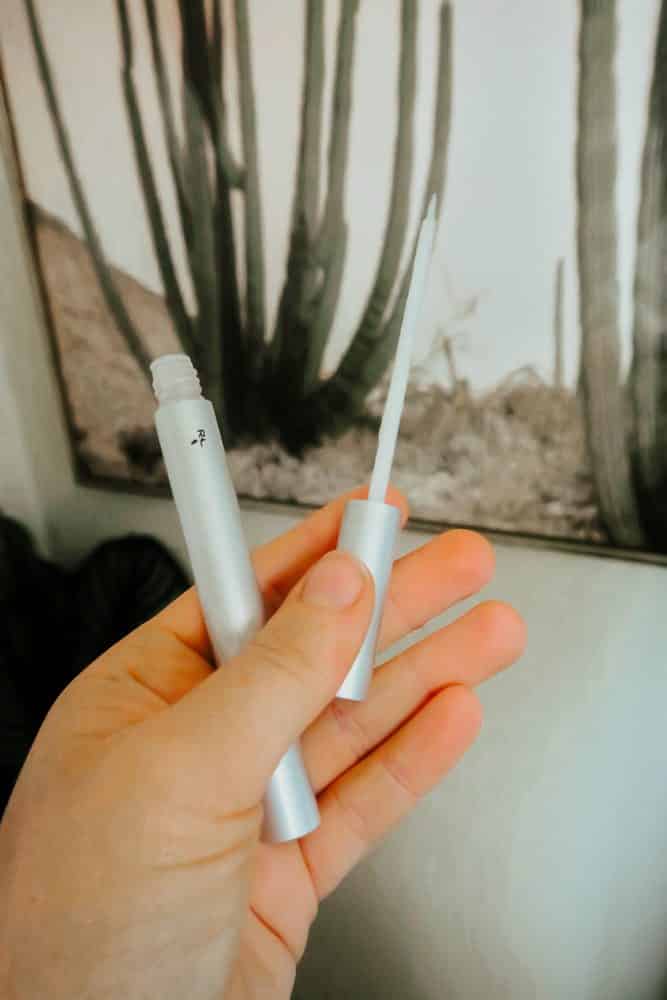 Lash Boost Reviews 2021
This isn't my first rodeo on lash growth serums. Back in 2017 when I get getting ready for my wedding, I was set on having BAM, IN YOUR FACE eyelashes. I was trying out NeuLash for a few months starting from March, so I had that experience to draw from.
I ended up going with really bold fake lashes for the wedding and they lasted through the honeymoon, which was awesome, but I was so NOT into the idea of spending $100 on lashes every 4-6 weeks. So not sustainable.
So, back to eyelash growth serums…
I didn't use anything for a while once my first tube of NeuLash ran out. When I told my followers on Instagram that I was now trying out the lash boost Rodan and Fields serum, I got a whole mixed bag of responses. Some women told me they loved the serum, but others other me some concerning things about the Rodan field lash boost…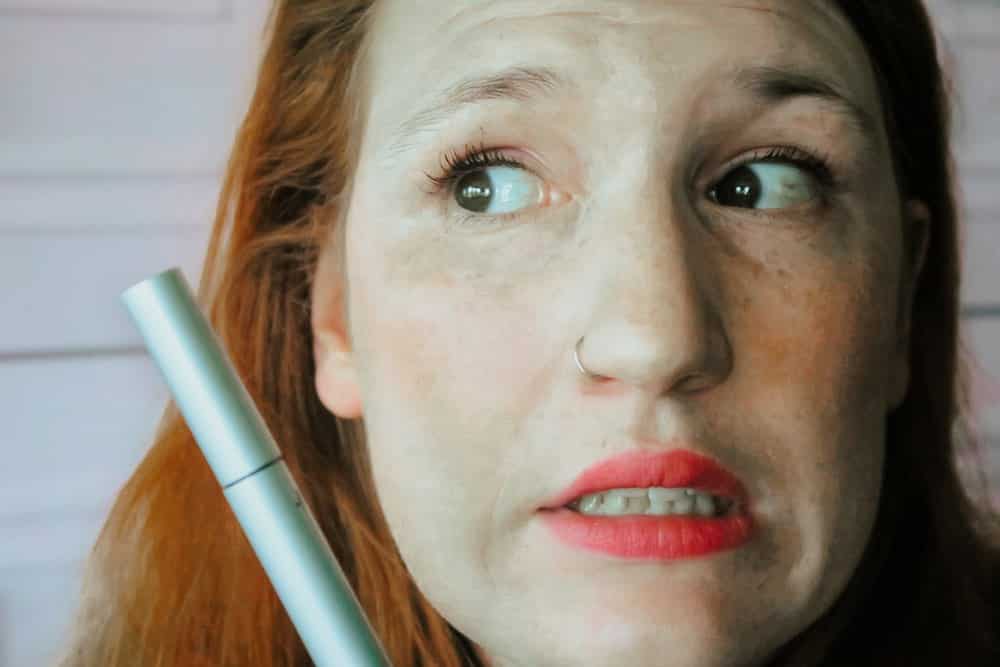 Rodan and Fields Lash Boost Side Effects
I haven't had any side effects that are negative BUT keep in mind that everyone's skin is different and everyone reacts differently. This is mostly due to the ingredient isopropyl cloprostenate. This is actually used in medicine for glaucoma patients, who reported eyelash growth as a side effect.
So, the beauty industry realized it can be a powerful chemical to use in serums. And it works – your eyelashes really do grow with it. But, it can also cause bad reactions.
A friend of mine who used this lash serum told me it turned her lash line really dark and, months later, it still hasn't returned to normal. A few followers on Instagram also told me they had negative side effects – one girl told me that using the Rodan and Fields lash boost turned her eyes PINK!.
As in, the white of her eyes was stained pink for a few weeks (YIKES!)
So, when I started using this I started lightly which is why it took me so long to review. I started off by using it every other day and when it looked like everything was fine, I switched to daily as it recommends.
If you use eye growth products of any kind (not just Rodan and Fields) I think t's important to remember that you are putting chemicals on our EYES and obviously that can cause weird side effects. Take to your eye doctor if you are concerned. Know that you could have side effects with Rodan and Fields (or any lash boost) but that shouldn't scare you off from trying.
WATCH MY RODAN AND FIELDS LASH BOOST REVIEW VIDEO FOR ALL THE TEA!
My Honest Rodan and Fields Lash Boost Review: Does It Work & Should You Buy it?
Yes – this product really does work for rapid lash growth. I recommend this lash boost if you want to grow your eyelashes. As I mentioned, I took it slowly at first to make sure I didn't have any side effects which is why it took me about 8 weeks to see results.
The website says it takes the average person 4 weeks. 4-8 weeks may not sound rapid, but in the terms of forcing a body part to grow to a length it doesn't naturally grow to, this serum goes it quickly and does it well.
I was also really impressed by how long my lashes have stayed, even without daily or even weekly serum use. At the time of recording this video (where you can see my lashes are still very long and full), I hadn't used the R+F lash serum for over 3 weeks.
This is compared to NeuLash, where I needed to use it as least once a week to see consistent growth. So, Rodan and Fields totally wins!
And, that's my thoughts on Rodan and fields lash boost serum reviews! I didn't have any weird Rodan and Fields LashBoot side effects and I'm super pleased by the length of my lashes. I'll be using this for years to come as part of my regular beauty routine.
Do you have any questions about the serum? Leave a comment below or DM me on Instagram @thewhimsysoul and I'll be happy to help you out!
If you have used this serum before and have had good (or bad!) results I'd love to hear your thoughts below so more readers can learn about other people's results.
PS – looking for a Rodan and Fields Lash Boost Dupe? I heard htere's one by Maybelline but I can't find it in stores anywhere so I haven't tried it yet.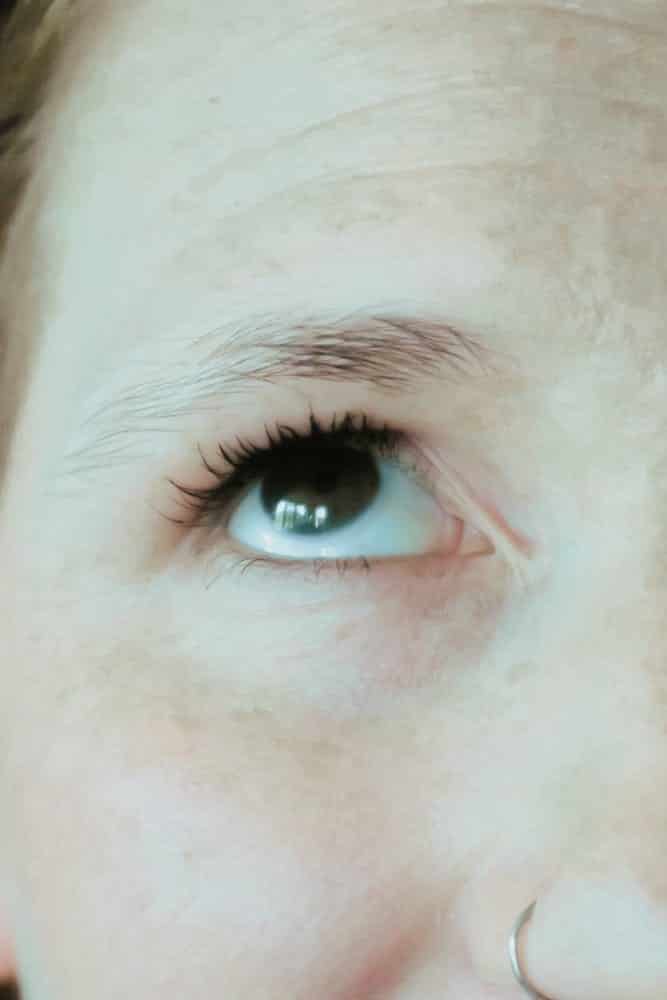 VIDEO TRANSCRIPT
(for my hard of hearing readers!)
That it turned her eyes pink as in the white of her eyes. Welcome. Today we're going to be talking about the Rodan and fields lash boost. Sam, let's go right here. I've been hearing whispers of this on internet for a while, so I thought it's finally time to try it out. And I've been trying this out for about five months, so I do want to let you know that this product can have really bad side effects. I am lucky I haven't had any negative side effects, which is great.
But when I told my followers on Instagram that I was going to be testing this out for a few months and reviewing, I got some concerning DMS back of woman just wording me about their side effects. So I'm going to be talking about that. Um, but I'm also going to talk about all the good stuff I liked of it and kinda just help you decide if you should invest in this or not.
If you are new here. Hi, nice to meet you. If you're a returning visitor, welcome back. Um, I live here in San Francisco and I'm the gal behind whimsy soul, a lifestyle blog. I really like reviewing products for you. I've had short lashes my entire life. Do you remember that scene in mean girls when everyone's like in the mirror and they're all pointing out things that they don't like, like their elbows and bad breath? Mine would probably be my lashes.
Not really that important to the quality of life, but I've always been really disappointed in how short my lashes are. Um, when I got married a few years ago, I was on this deep dive where I tried out a lot of products X and I got like lash extensions on things. But I am just a big fan of lash serums because I prefer to grow my own lashes.
I am someone who likes to touch their face a lot. This is why I could never be a makeup artist. Like I would just touch my face five minutes after this beautiful work of art on there. So, um, I dunno, I like to grow my own lashes and I've heard that the Rodan fields one is good. Um, and just by chance a few weeks afterwards when I decided, Hey, I should probably go review this, I end up meeting them at an event here in San Francisco and they're really nice and gave me this.
So I did not pay for this enhancements lash boost tube. Um, but I am also not making any money to tell you about this. So just wanting to let you know, as I mentioned, I've been using this for months. I got this in October and it's February. So math, I don't know about four or five months accidentally rubbed off the label there.
Um, but so I've been taking my time getting used to this product. It's also as you know, a lash group serum. So this doesn't happen overnight. Wouldn't that be great if you put this on? And the next morning he had big, beautiful, full lashes. That's just not happening. So it takes a while to test. Um, and then there's a holidays in between there and I just got really lazy about everything. So here we are, it's February. I'm finally ready to share with you my review.
So, as with any lash serum, you need to apply it once a day for a few weeks to see any results. For me, it took honestly over eight weeks for me to see her results. Um, back in 2017 when I was in the middle of wedding season and I was trying to grow my lashes, I did test out Newlash and reviewed that. So in the back of my head I was kind of comparing this to that.
Um, so I think make those comparisons make those comparisons for you. Yeah, it took me a good eight weeks before I started seeing results. So if I didn't know from my experience with new lash, that one took me about like five weeks. Uh, I probably would have given up and thought that this product didn't work. So if this is your first time using a lash growth serum, just keep in mind that it's going to take a while for you to see a result. I believe on their packaging that they say it's going to take like four weeks. Definitely took me like a good two months.
So how you use this is says tease it at night. You can use it in the morning too, as long as you don't put makeup on over it. So if you're someone like me who works from home and you don't put makeup on every day, you can definitely use this in the morning. So I actually already put this on last night and I'm not going to put it on right now, but basically I'm gonna zoom this in a bit for you.
Um, so basically you just put it on your lash line like there, you know, we're trying to actually put that on. Um, you can also use this on your eyebrow. The website says not to put on your lower lashes. I have. Um, so I think you can [inaudible] the website says not to do that cause it can really irritate your eyes. Um, but right now I don't have any, any masker on or nothing. No, I make up Scott like lipstick and foundation man.
Cause I wanted to put my mascara on for you so you can see how big this makes my eyelashes grow. So we're going to get that at the end of the video. But first before I show you how long my lashes have grown, um, let's talk about the bad things, the negative things and the things you should definitely keep in mind if you try this.
So again, I haven't had any problems, which I feel lucky for. I think the majority of the people don't have any problems with this. Um, that being said, there are some people that have really adverse negative side effects to this product. Um, so one of my followers told me that it turned her eyes pink as in the white of her eyes turn pink. And that sound is terrifying, that other followers say that they'd been using it for years and really like it.
So I proceeded slowly. I have a blogger friend to also use this and apparently it stained like her lash line, like a really dark color and it's been months and it hasn't gone away yet, which is also concerning. Um, but you have to keep in mind that this is a chemical that you're putting on your eyelashes to make them grow. Even mind that this could make your eyes really irritated.
So proceed slowly, um, and just take it slow is really it and really monitor. And if you start seeing anything that looks like it could be staining your eyelash, like your eyeline or turning your, the whites of your eyes pink, uh, stop using it. Talk to your eye doctor and just go get some fake lashes. So knowing that this could potentially make my eyes Pinker stained, uh, I took it really slow so I didn't use it every single day at first.
Maybe that's why it took me eight weeks. Um, but I took it slow. I used it at night, I use it like every other day. Um, just kind of like test and make sure that I wasn't having any allergy reactions. Actually have pretty sensitive skin. I grew up with eczema and a lot of products really don't play well with me, so I was prepared to have a really bad reaction and I'm really happy I don't.
So I'm, that makes me feel confident and telling you guys that you'll probably be fine if you use it, but take it slow. I recommend doing it every other day and then slowly increasing it to every, every night like at recommends until you see the latch growth compared to new lash where uh, I would use it and then if I forgot a couple of days to not use it, my eyelashes quickly shrunk back. This one with Rodan and fields, it seems to be, I can go a few weeks without using it and my Al eyelashes will maintain their length. So I think that's really great because you're really getting your money's worth for, it's $150 product, but if you only need to use it every night for like six to eight weeks and then you can just use it a couple times a month.
I honestly think that this will last you are whole year, so you're definitely getting your money's worth out of that. All right, so now I'm going to put this on for you. Let's zoom you back in. Oh, this is benefit cosmetics mascara. There you go.
Can really see when I start putting my scare on just how long my lashes got. And I can promise you there were not that long before and this is all with just wrote it and fields and it's able to stay this way. Sorry. It's like really hard putting this on while talking and a camera lens. So I'm sure there's some smudges, but um, these are all my eyelashes baby, and I think that's great. So I'm really pleased with the results. I feel like they're really full.
They're really long. I definitely took pictures of my eyelashes before I started this, but that was back in October and I have no idea where they are. There you go. So as you can see, when I have some Esker on it, I pulled back with it. Uh, they look like they look like big lashes to me. Obviously like fake lashes.
You can get various levels of them. So this would be the very light version. But, um, they look similar to what I had when I was married and I got some intense ones for the wedding. So, uh, I think it's great. I think that the lash boost serum works really well. Yeah. I think I'll be using this for years to come. I like having bigger lashes that are mine. Uh, I don't have to get them replaced every couple of months, which is expensive, and I can rub my eyes all I want. In the words of Michael Scott, it's a win, win, win. So yea, that's my Rodan and fields lash boost reviews!