While staying at the Fairmont in San Jose last year, a staff member raved how "all the Fairmont castles are in Canada" and I couldn't believe it. Fairmonts? That are castles? In stunning Canada??!
And it's true. You don't have to travel to Europe to spend a night at a castle. Sitting on the harbor of Victoria in British Columbia is the Fairmont Empress, a beautiful hotel that looks like a castle and dates back to 1908. So you know there's tons of charm and history here.
Location: 721 Government Street, Victoria, BC
Type: Luxury Hotel
Good For: Couples, families
Paired with the world-class service the Fairmont hotels bring, I knew that structuring our trip around the Empress in Victoria would make for one heck of a memorable British Colombia trip. Keep reading for photos of the hotel, my afternoon tea service review, fun facts and more insider travel tips!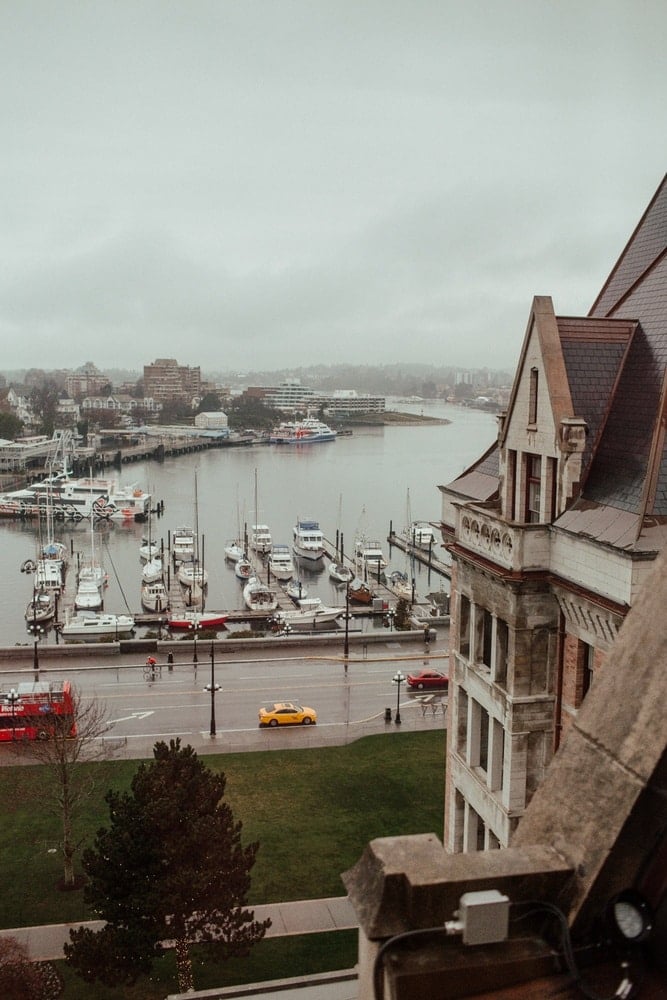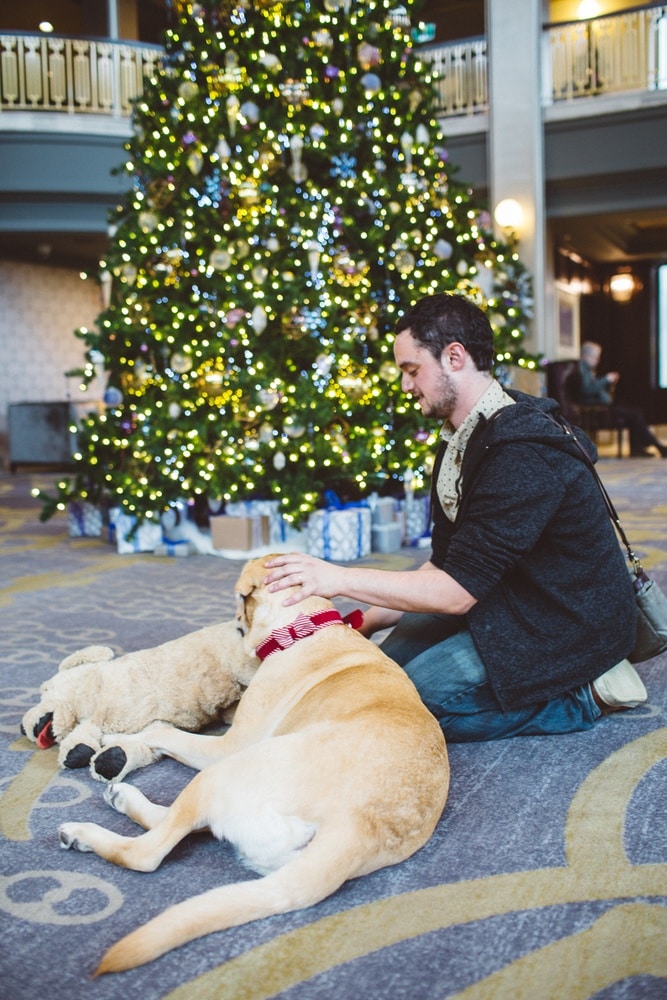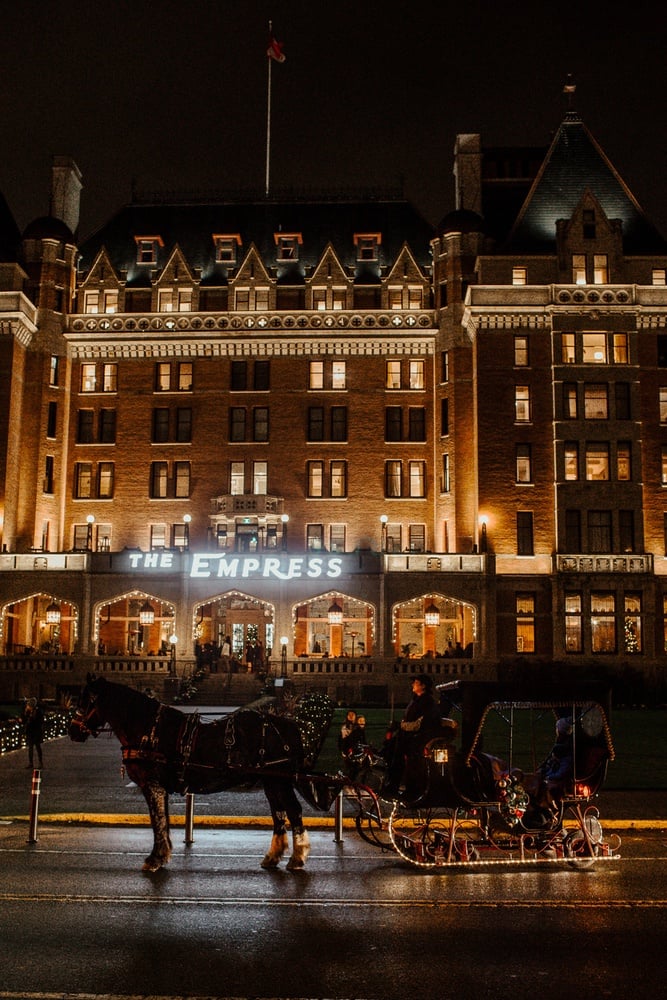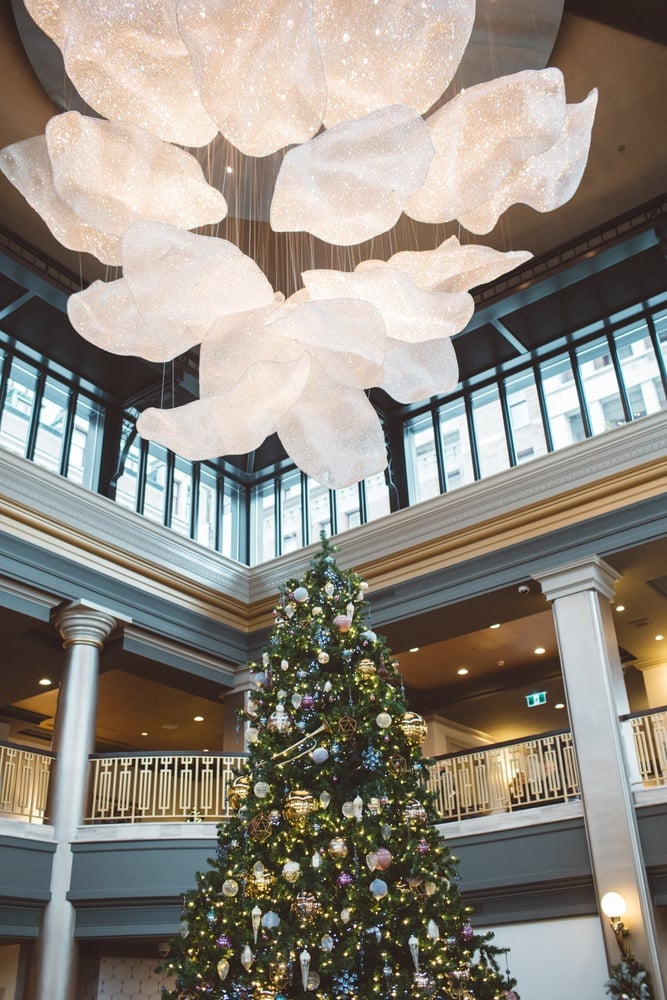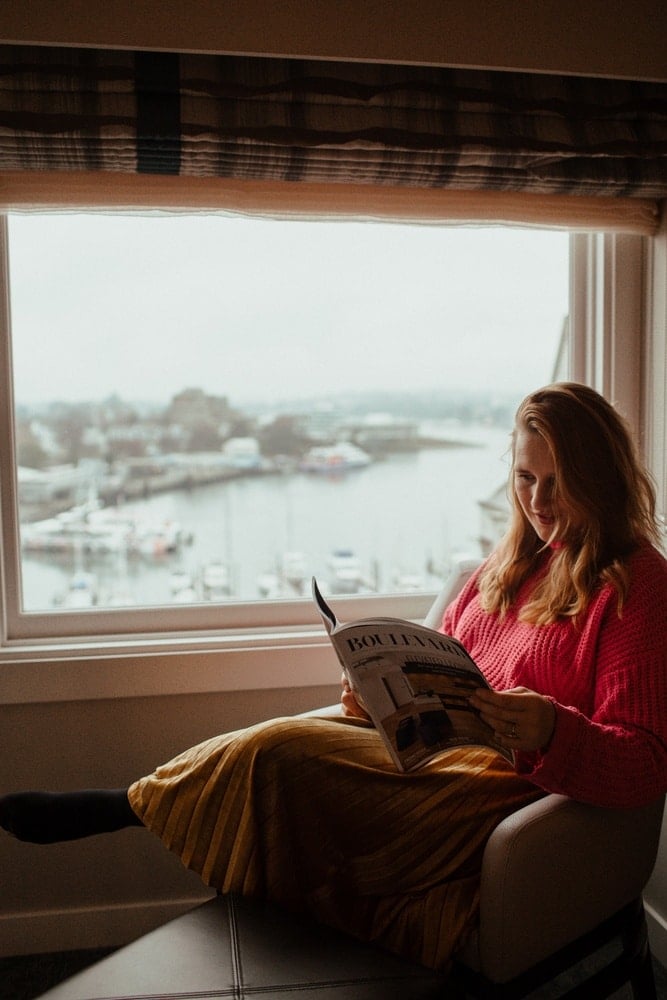 Make sure to book a room that overlooks the Inner Harbour for stunning views of the city and British Columbia Parliament!
Robin and I love spending Christmas at different spots around the world. We live in
San Francisco
which does the bare minimum of holiday activities, so we prefer to seek out destinations that go all out for the holidays. Last year, we discovered the
Bavarian village of Leavenworth
in Washington State. This year, British Columbia was calling our name.
Christmas is an especailly magical time at the Fairmont Empress.
We spent two nights at the Fairmont Empress Hotel and I honestly don't think our Victoria trip would have been the same if we booked anywhere else. See, while the Fairmont Empress is a hotel first, here in Victoria it feels more like an important part of the city's identity. It makes a lot of the "things to do in Victoria" lists and since it sits kitty-corner to Parliament and the Royal Museum, the hotel property is also an attraction in itself.
Which makes it all the more fun to spend a few nights at the hotel!!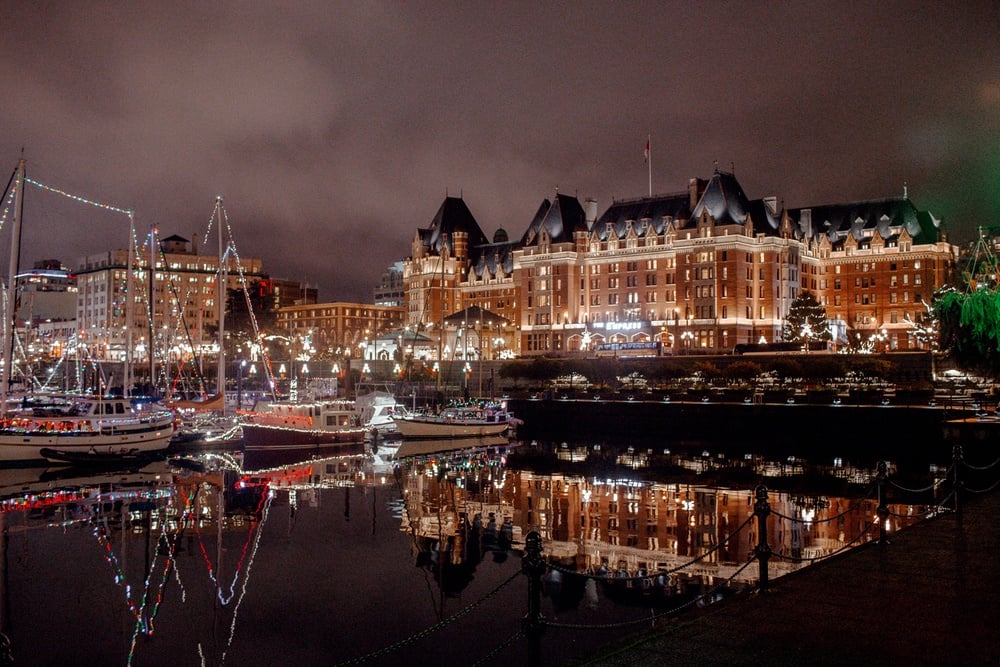 Empress Hotel Victoria History
I'm a total murderino (aka true crime fan, that's basically all I listen to on podcasts!) so the first thing I Googled was if the Fairmont Empress is haunted.
And, some people think it is. There's been spottings the ghost of Francis Rattenbury (the architect behind the hotel) and also of a maid cleaning on the 6th floor. It was built 1908, so as you can imagine, it packs a lot of interesting history and hey, ghosts could totally be part of that story.
It's also played host to the royals. King George VI and Queen Elizabeth and later, Queen Elizabeth II, Prince Philip, Prince Charles, and the Duchess of Cornwall have all spent the night at the Fairmont Empress.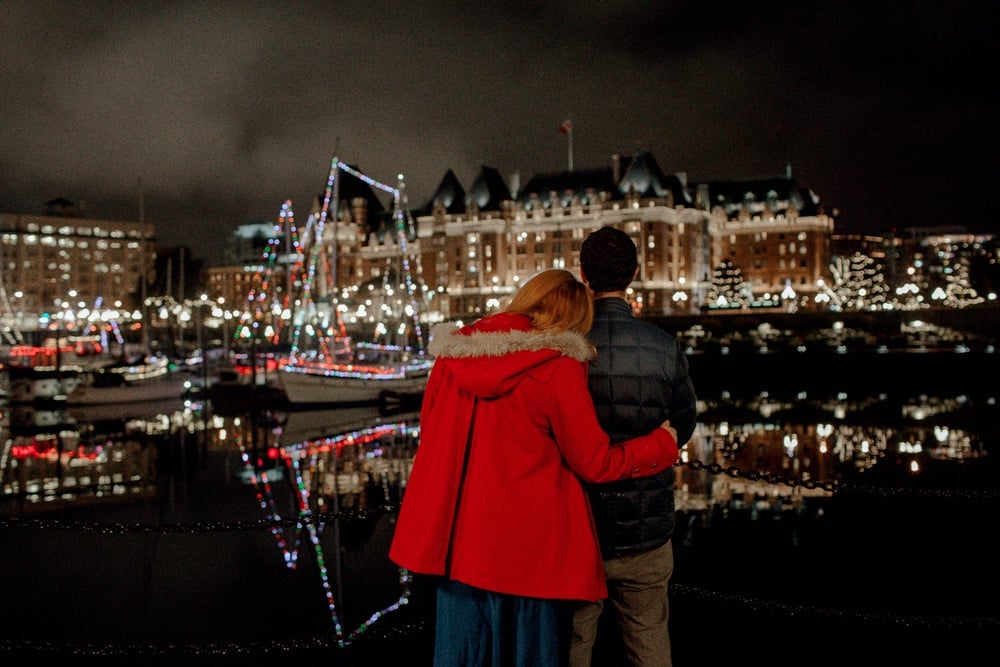 My personal favorite perk of the hotel? Winston, the hotel dog! Well, technically he belongs to the food and beverages manager but when she's working, Winston hangs out in the lobby. He was trained to be a service dog but he's too friendly, but that makes him the perfect furry hotel companion!
Got children? They'll probably love the indoor swimming pool, when they aren't hanging out with Winston in the lobby, that is!
Fairmont Empress Victoria Hotel Amenities
Indoor pool + hot tub
On-site spa
Q restaurant and lobby bar
Afternoon Tea service
Non- Smoking Rooms
King Rooms
Royal Suite Guest Rooms
Fairmont Gold Lounge
Hairdryer
AC + Heat
Shampoo + Conditioner
Wifi
TVs
Turn down service
Desks
Terry bathrobes
In-room safes
Ceiling fan
Coffee maker and tea kettle in-room
Iron and ironing board
Luxurious down-filled duvets
Babysitting
Bell Staff
Concierge
Laundry Services
Valet & Self Parking
Pet Friendly
Special Needs Accessibility
Empress Hotel Victoria Tea
While traveling in London on the last leg of our honeymoon, Robin and I fell in love with Afternoon High Tea. Pots of luxurious teas from around the world. Tiers of finger sandwiches and desserts. Oh, and you can't forget the clotted cream! Oh my, the clotted cream!!
Afternoon Tea at the Empress is a 110+ year old tradition that can't be missed on any trip to Victoria. If it's Christmas, grab a table near the tree. Otherwise, I recommend a seat near a window so you can gaze at the harbor while sipping tea and champagne, you fancy thing, you.
Empress Hotel Restaurant
The Empress Hotel restaurant is Q Bar and Q at the Empress. I highly recommend you book your afternoon tea service on the first night (it's so filling!) and then dinner at Q Bar the next night.
Robin and I were seriously obsessed with our dinner here. They offer a selection of craft cocktails that are so dang tasty, but the best of the list is the Q1908 cocktail. This gin drink is purple and on top of being extremely Instagramable, it's one of the best gin cocktails I've ever had. It uses Empress Gin made by local Victoria Distillers (which is worth a tour, too!)
After dinner, you can't miss roasting marshmallows on the Veranda!! It overlooks the harbor and you can even spot the Paralmient building from most seats, making it a super unique and romantic place to have a nightcap over marshmallows.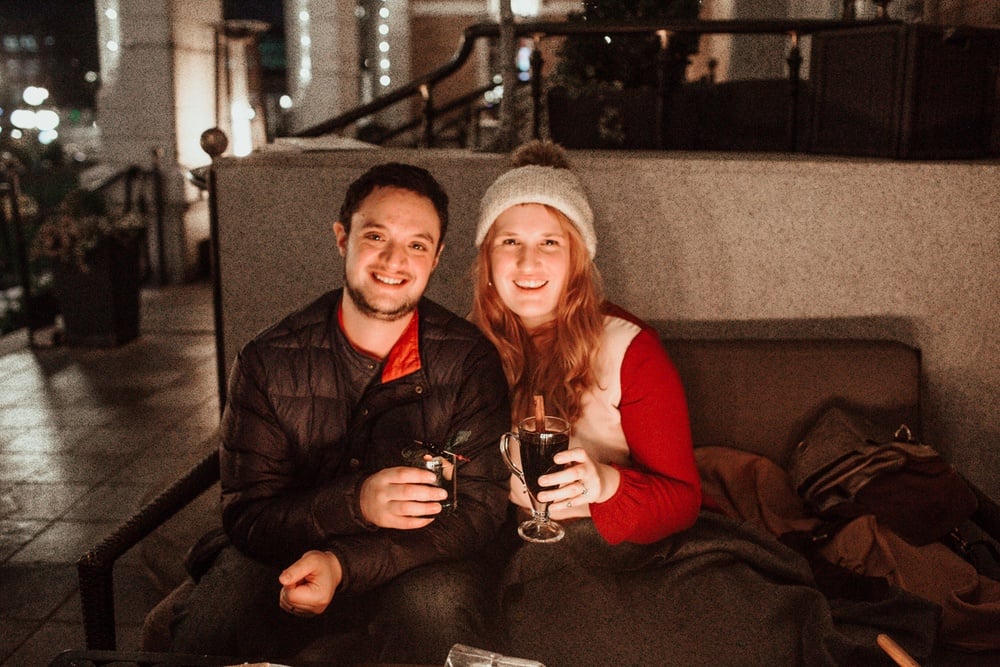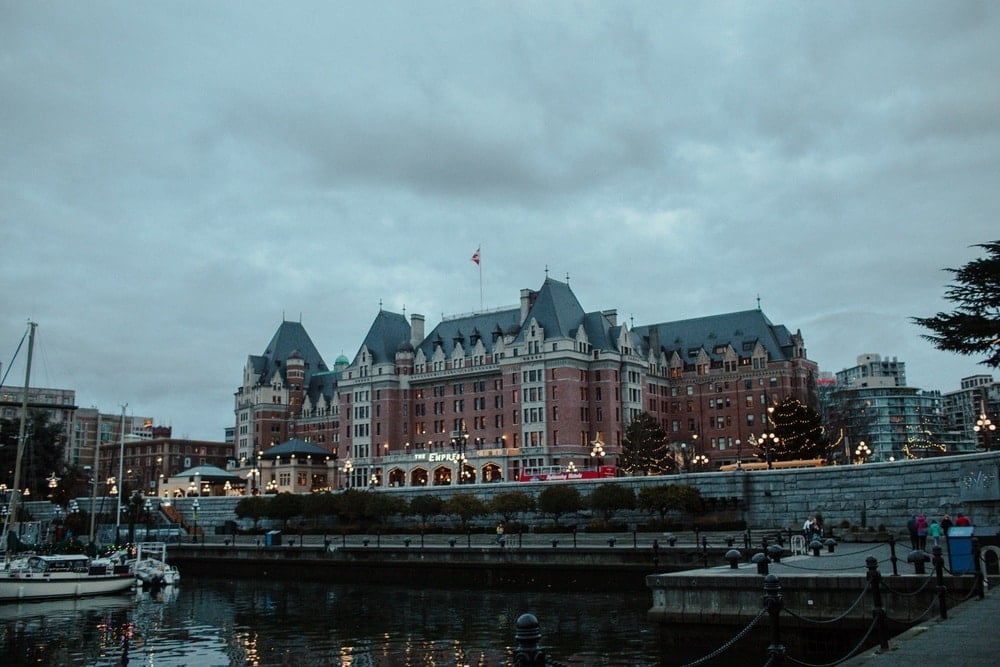 We got a taste of Vancouver Island on our Christmas trip and hope to return soon, but during the summer so we can go hiking and explore more of the island's sites. But boy oh boy, was celebrating Christmas in Victoria with the Fairmont as our home base was the perfect way to ring into the holidays. There's so many light shows here!
If you're planning a trip to Vancouver Island, make sure to spend at least a night at the Fairmont Empress in Victoria. If you have any questions about the hotel, leave a comment below or DM me on Instagram @thewhimsysoul and I'll be happy to help!
Looking for more United States and Canada hotel reviews? Check out our favorite hotels here.
Other Posts You May Like