"A dip in the pool, a trip to the spa, endless days in my chaise, the whole world according to moi!" – Sharpay Evans
Our High School Musical movie queen isn't in high school anymore! She's gone on to do even more like becoming a mom, and most recently… creating an at-home luxurious spa treatment.
First, A Deep Dive into Frenshe: Ashley Tisdale's Wellness Brand
I got my hands on two of Ashley Tisdale's new wellness rituals: Bergamot Cedar and Solar Fleur. First, we'll do a deep dive into Ashley's wellness brand, Frenshe and the Being Frenshe product line, then take a look at the products I tested and my complete Being Frenshe review.
What is Frenshe?
Our Disney fashion icon, Ashley Tisdale, started her lifestyle wellness blog, Frenshe, in 2020 to promote accessible wellness guides and products at an affordable cost. The goal was to "uncomplicate wellness," by helping to guide your health journey from every aspect – mentally and physically.
In her note, she talks about how like many of us in 2020 sought out more information about wellness, and how overwhelming the space is! She built Frenshe as a "community based platform where wellness didn't have to be complicated, expensive, or inaccessible."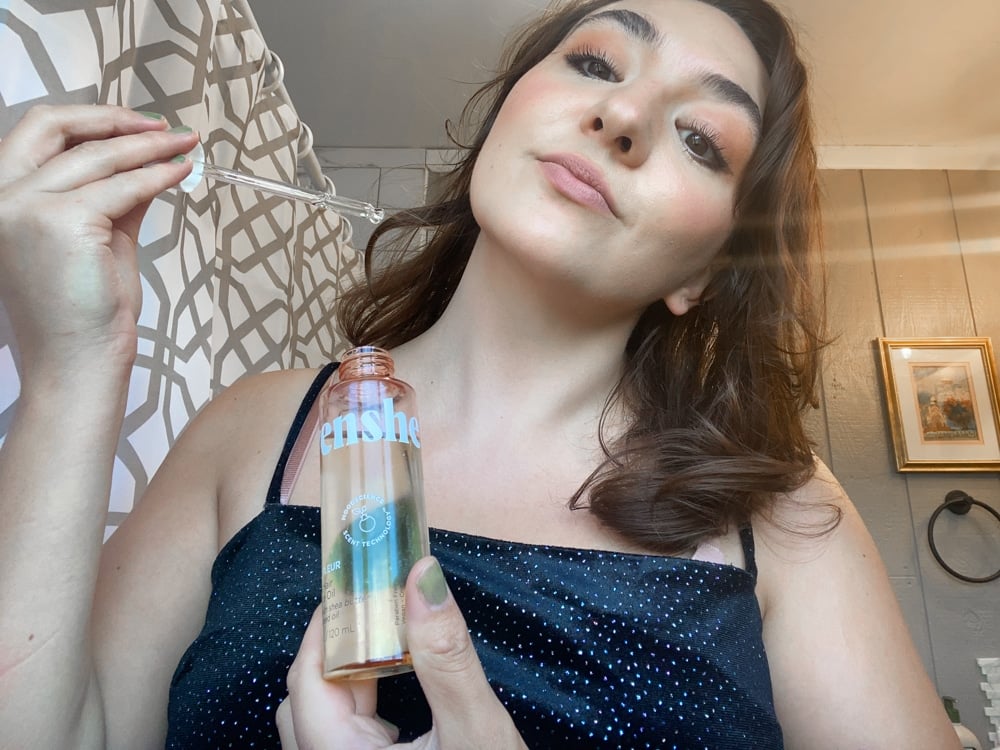 What I love about the Frenshe mission is it makes it clear that wellness is for everyone, and supports that by having a diverse range of experts. And acknowledging that it's not "all or nothing" – doing what you can to be balanced!
After two years of working on her online community platform, she released a line of products: Being Frenshe.
Being Frenshe Product Line
Ashley has been very candid about her experiences with mental health. As part of her journey, she realized "introducing fragrance into my daily rituals greatly influenced my mood." As someone with anxiety and stress, I'm a big promoter of using fragrances to ground me, and help view everyday struggles with a level head.
Using what Frenshe refers to as "MoodScience Scent Technology," they created sulfate free, vegan, cruelty free, and paraben free wellness ritual products (music to my ears). If you're asking yourself, what exactly are wellness ritual products? You're not alone.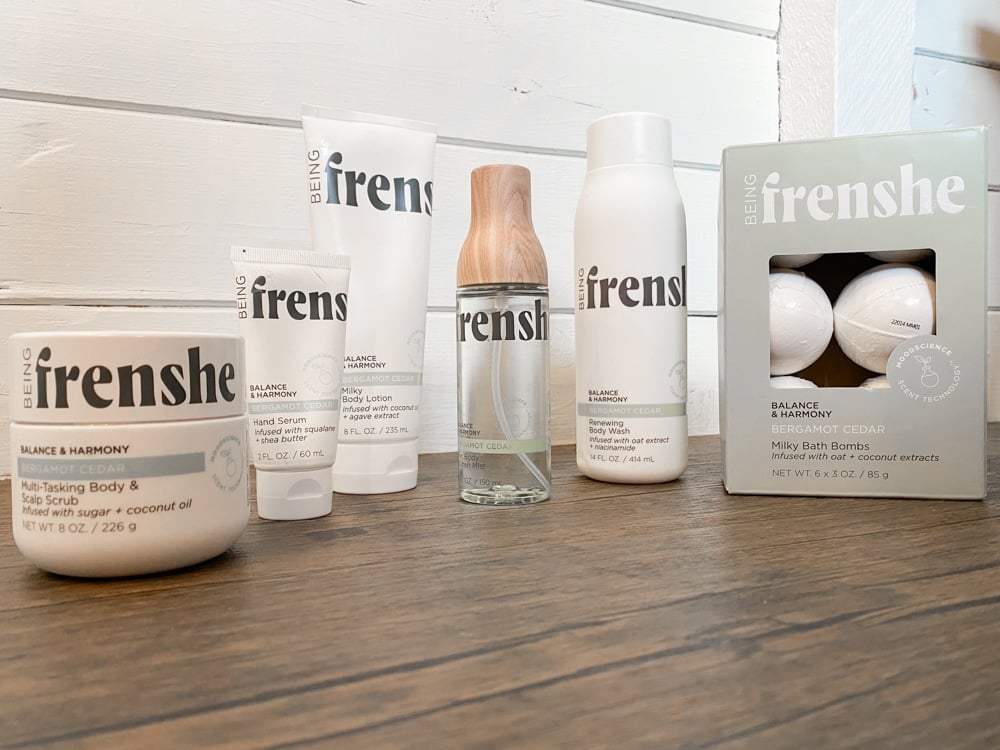 Essentially, what they've created is a collection of wellness products "rooted in the emotional power of scent" to support your everyday self care rituals. Frenshe claims to have created a "new cross-category approach to wellness."
From lavender to cedar and bergamot, Ashley has put a lot of thought into the right, mood boosting scents to give people some extra love in their daily lifestyle routines. Exclusively sold at Target (in store and online), the products include 5 scents:
Each scent collection has a variety of different products to help "breathe in a moment for you." The product mix for each collection is designed for whatever your goal is.
Everything from hair care to body care like Moisturizing Bath Bombs, Nourishing Hair Mask, Soy and Coconut Candles and a Body Serum Stick with Magnesium.
Being Frenshe Review
I tested two of the five rituals Frenshe offers to see if they live up to Ashley's mission of connecting emotion with scent. Let's get into my Ashely Tisdale Frenshe review!
The Bergamont Cedar Ritual
First up is Bergamont Cedar from the Being Frenshe line. Each ritual has a mission. Bergamot Cedar aims to bring balance and harmony into your life. With notes of bergamot tea, cedarwood, fresh grated ginger, and upcycled bergamot, this line aims to keep you grounded and "revitalize the soul."
The collection comes with eight items in the scent:
I test almost everything in the collection except the Glow on Perfume Oil and the Soothing Body Serum Stick. Let's start with my favorites.
Hair, Body & Linen Mist
This item is so versatile, which is why it's one of my top favorites. I can spray it on my pillows, the air, or even spritz myself before work. It's also great to spritz in guest rooms to give your visitors the hotel treatment right in your home!
It's also a great scent before you go to bed. The bergamot and cedar notes hang around and last a long time after you've sprayed.
The Body & Scalp Scrub
LOVED! This scrub is a must for your body's skin care regimen. It's a sugar scrub that lathers wonderfully and holds its scrub until you wash it off!
After using, I did a quick shave, applied some lotion, and my legs have genuinely never felt so silky soft.
The Hand Serum and Milky Body Lotion
Just like the mist, these products have a long lasting scent! The lotion is lightweight and has a milky texture that glides effortlessly on the skin.
BUT, it wasn't very hydrating. It didn't saturate into my skin for very long. If you're looking for something with a little more hydration, check out 25 Best Natural Body Lotions, Moisturizers & Masks for Dry Skin!
The Renewing Body Wash
A perfect body wash for some R&R in the shower. This body wash has the same, fantastic scent as the others in this ritual, and left me feeling clean without irritation.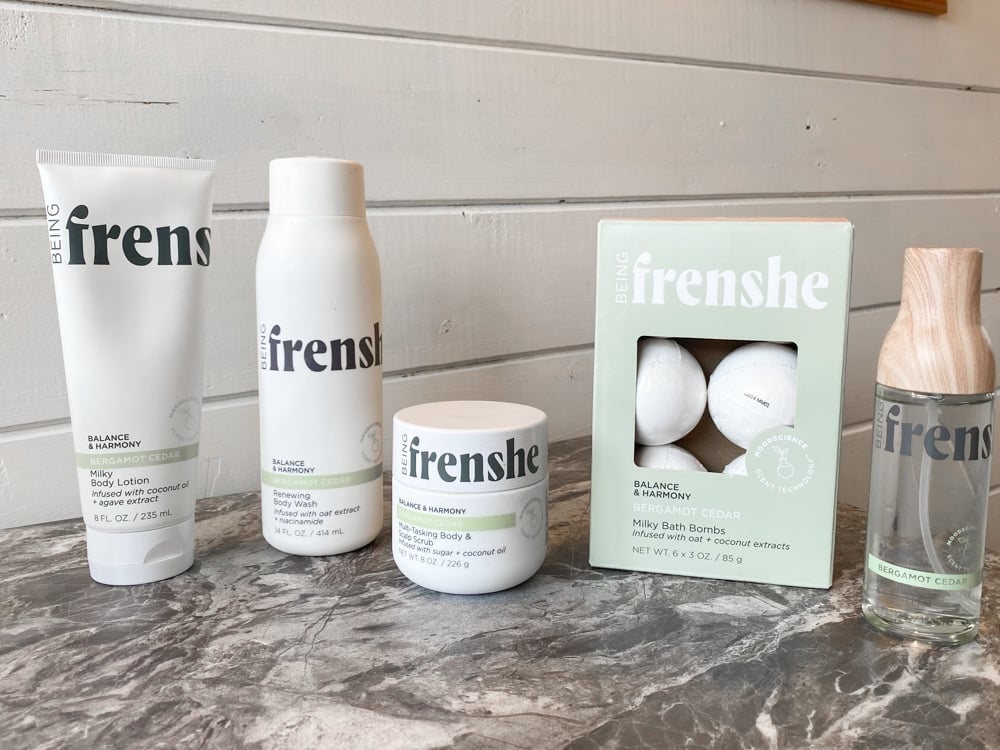 Do thoughts and ideas often pop in your head while showering (#showerthoughts)? Similar to meditation, you usually relax and give your brain a break during mundane tasks like showering. So upleveling that with some relaxing scents is an excellent pick for your wellness journey!
Post-shower is typically another self-care time for me to do skincare. If you need some inspiration, check out Kara's review on Three Ships Dew Drop and Versed Skincare to get your skin set up for success!
Milky Bath Bombs
The Frenshe milky bath bombs are infused with oat and coconut extracts. I'm going to be honest here, I'm not a huge bath person, but I dedicated myself to one for the sake of this review.
I used tips from Tenae's article about How to Use Ritual Baths for Self-Care and Grounding to give myself the full Ashley lifestyle wellness treatment.
These bombs were MAGICAL. I felt like I was washing in silky milk and the scent hung onto my skin looooong after my bath.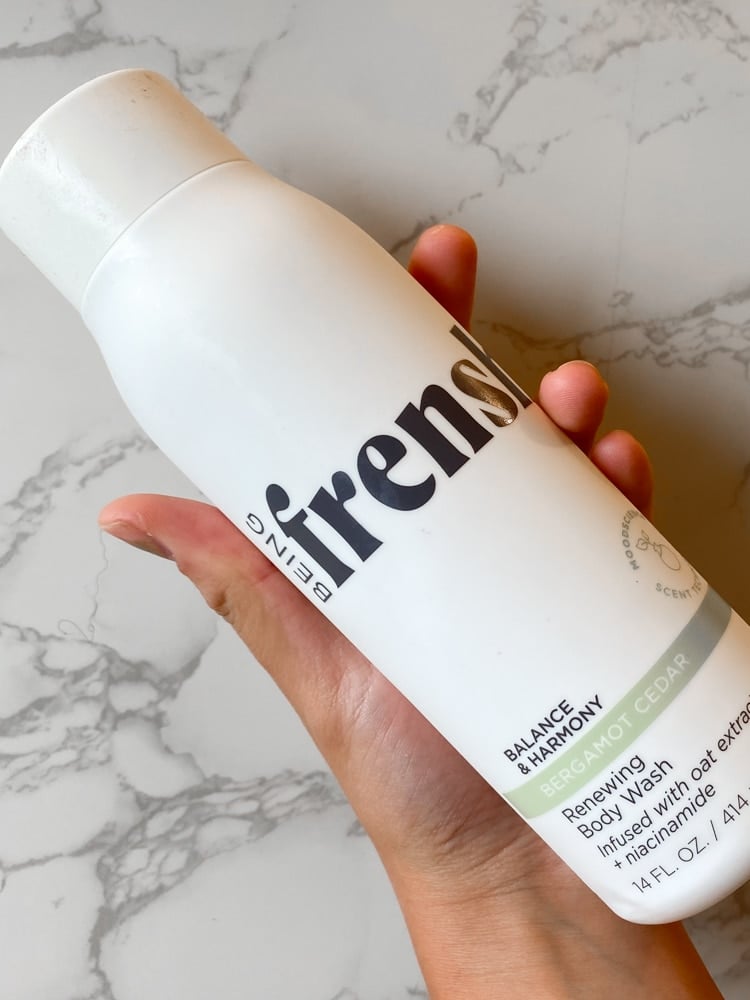 The Bergamont Cedar Ritual: Final Thoughts
That's the lowdown on the first set I tried! To conclude, this beautiful scent helped to ground me. I could surround myself with a unique, unisex scent that kept me focused and calm.
Pros:
Lasting scent
Helped with stress levels
Great price point
Cons:
The lotion isn't hydrating
Strong scent within the first 10 minutes (but it relaxes into the space or skin)
Sugar Scrub doesn't work well in hair
The Solar Fleur Ritual
This wellness ritual is very luxurious. With notes of "bright bergamot, dewy orange blossom, coconut orchids with sandalwood and sunkissed musks," Solar Fleur aims to bring you joy and bliss.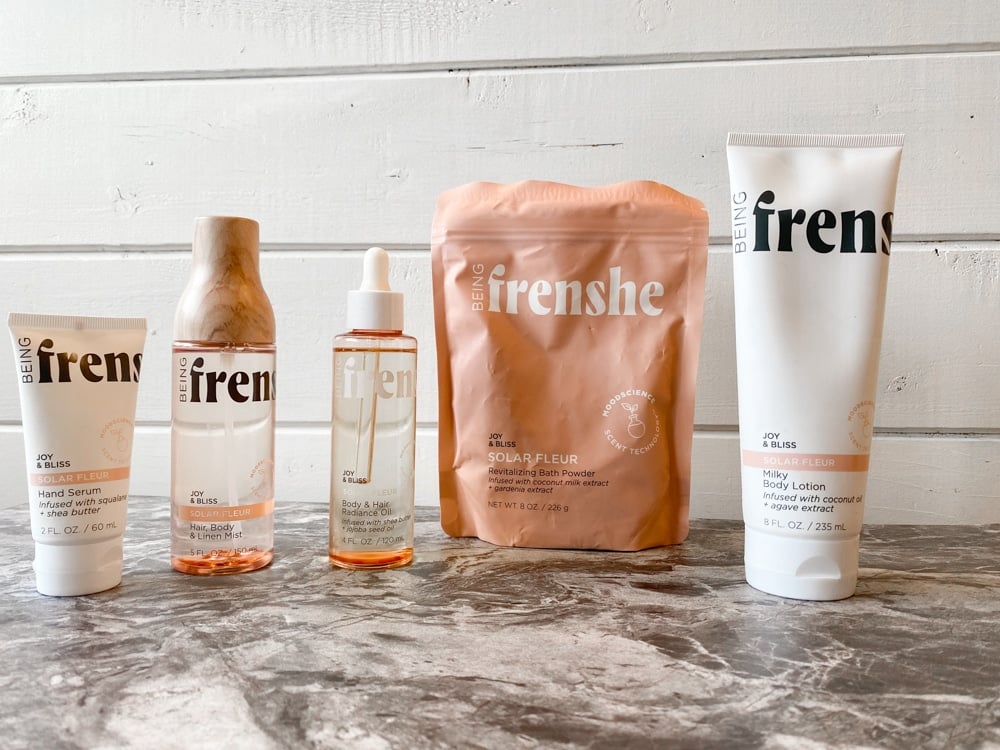 The collection includes:
With this set, I tested everything but the perfume oils and the candles. It has many of the same products as Bergamot Cedar, so I'll get into the details about the unique items in Solar Fleur!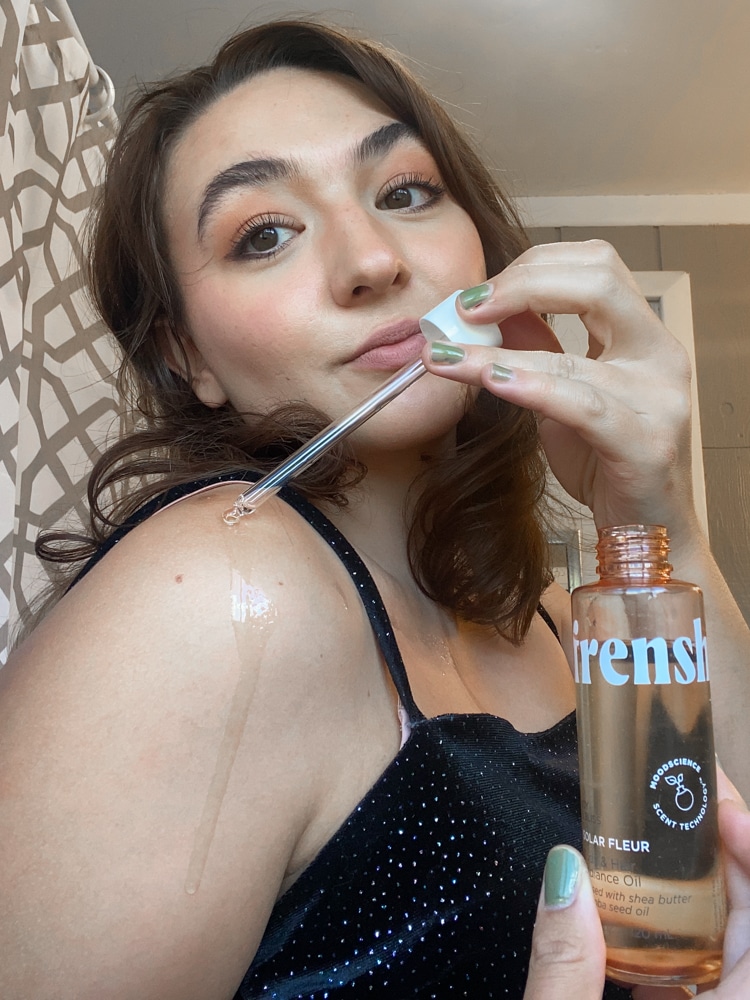 The Body & Hair Radiance Oil
Another favorite of mine. If you need some self-care, this radiance oil is for you. It's infused with shea butter and jojoba seed oil giving you great hydration and shine!
You can also use it for a nourishing hair treatment before you jump in the shower or to get fly-aways to stay put.
The Revitalizing Bath Powder
I live a hard life having to dedicate myself to so many lovely baths, but a girl must do what she must do.
This was another winner. If you're on a Frenshe search lifestyle kick, you'll want this bath powder. It smells great, hydrates, and brought me a lot of joy.
Pros:
Beautiful floral scent
Lasts forever
Luxurious radiance oil that hydrates
Cons:
Again, lotion isn't hydrating
Not a lot of product in the Bath Powder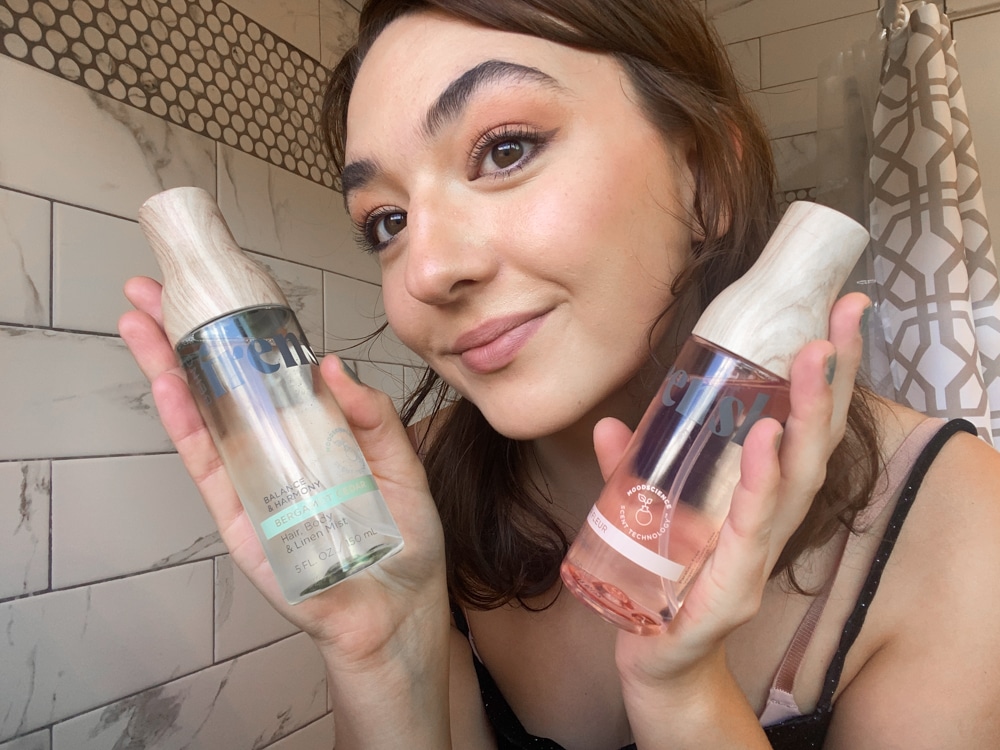 What I Missed: Frenshe Reset Candle
I didn't get a chance to try these bad boys out, but given how the other products carry the scents of each ritual, I would say these are a trusty buy. They also retail for only $13.00 so it wouldn't hurt to add them to your cart.
What to Buy: My Top Picks From Frenshe
Now it's time to hit up Target to get your goodies! It's hard to know what to shop for as the stores are becoming filled with more and more brands, but I think you'll want to pick up these on your Frenshe search:
Bergamot Cedar Milky Bath Bombs
They will truly change your bath experience.
Lavender Cloud Body & Hair Radiance Oil
A nice touch to end your day and keep your skin smooth!
Cashmere Vanilla Milky Body Lotion
Pair with the Lavender Cloud oil and create more coziness for a good night's sleep.
Citrus Amber Hair, Body & Linen Mist
Add a nice spritz to your morning and get you started for the day!
Bergamot Cedar Body & Scalp Scrub
For your morning shower, make your legs the softest they've ever been.
This brand fits right into today's wellness trends, and I really hope Ashley expands her line. Now it's time to get shopping in-store (or make it even easier on yourself and get store pickup.)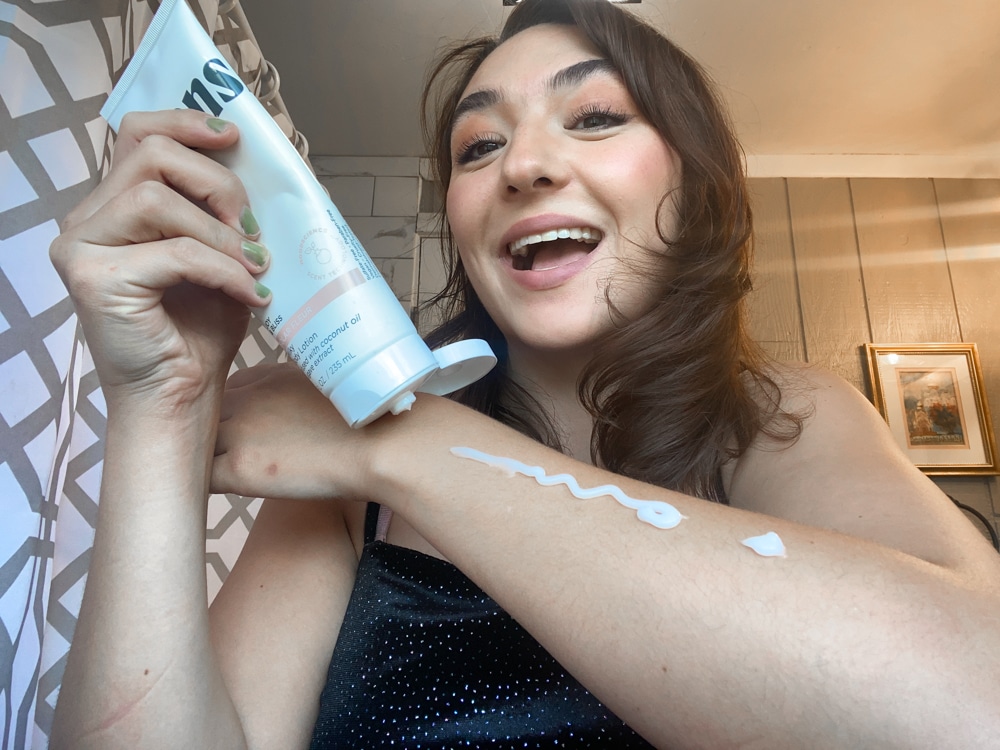 Have you tried any of her products yet? Which one was your favorite? Let us know in the comments below!