Hip container bars. Mouthwatering BBQ. Natural swimming holes. Funky street art.
Austin Texas is unlike any city I've visited. Hence, the Airbnbs here can be pretty cool as well …if you know where to look (there are a lot of party houses for the bachelor parties that don't exactly make the most luxurious night's stay.)
I spent an afternoon sorting through all the Airbnbs in Austin to find the best 7 to recommend. They come in at all price points and guest counts to make sure everyone can find the perfect rental for their needs!
From Container House To Villas: 7 Hip Austin Airbnbs You'll Love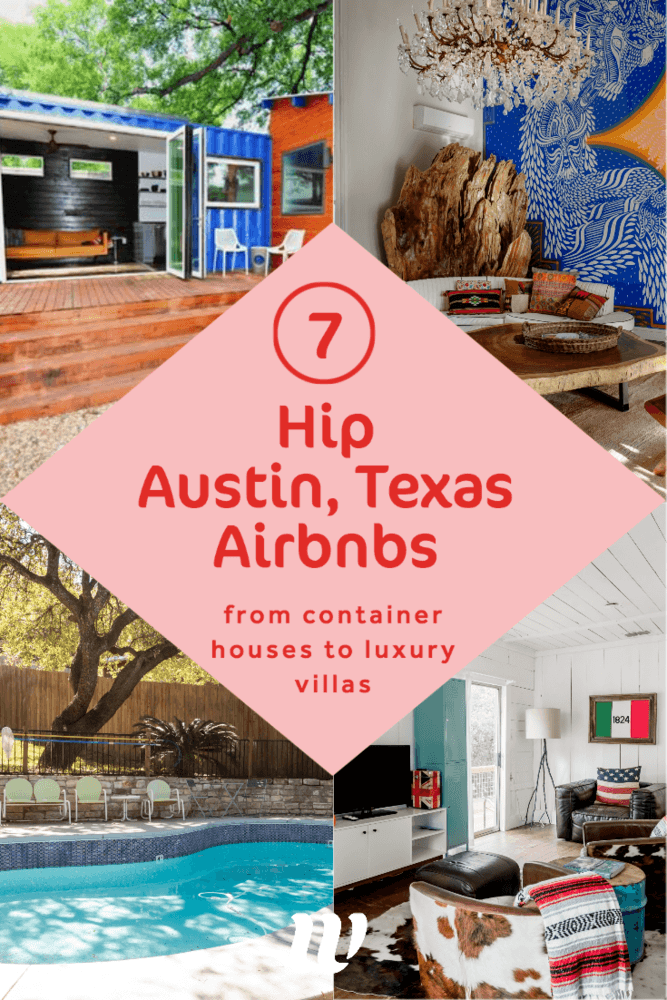 >> Got a question about Austin, Texas that you need answered quickly? DM me on Instagram @thewhimsysoul and I'll be happy to help!
I had my bachelorette party in Austin a few years ago and LOVED IT. I daydream about the Barton Springs Pool and BBQ on Rainey Street probably a little more than I should.
BUT, we booked accommodation a little too late in the game & a conference was in town, so all the good Airbnbs were already reserved and there were literally only a few hotel rooms left.
We ended up staying in a (now closed) hotel in downtown Austin all crammed into a single room. It was tight, to say the least. I loved the easy access to the bars but If I had to redo that trip again, I would find a hip house in Austin with a pool and plenty of space for us girls to spread out. Something that FELT like Austin vs a vanilla hotel room.
After a strange experience once, I'm now super picky about Airbnbs. I check a lot of things when vetting bookings so I can recommend what I believe are the cutest, cleanest, best and safest homes for my readers. I meant it when I said I spent hours reading reviews and looking at photos so I could pick the best of the best for you!
7 Hip Austin Airbnbs You'll Love
From a unique shipping container tiny house Airbnb to a luxury Hacienda Villa and everything in between - these Austin Airbnbs are the best in the city!
Where Should I Stay In Austin?
Deciding what neighborhood in the city you want to base yourself in depends on what you'll be doing and your budget. You can check out my full Austin city travel guide if you need to research more!
If you're visiting with friends (perhaps for a bachelor or bachelorette party) and don't want to rely on Ubers or designated drivers, I definitely recommend finding a VRBO in walking distance to downtown or South Congress as you'll probably be partying there each night on 6th Street or Rainey Street.
If you have a car or are open to taking a ride share, you can stay anywhere in the Austin city limits and be able to get around pretty well. The Austin Airbnbs or VRBOs tend to be bigger / better outside of downtown proper (ie pools, lawn space, etc.)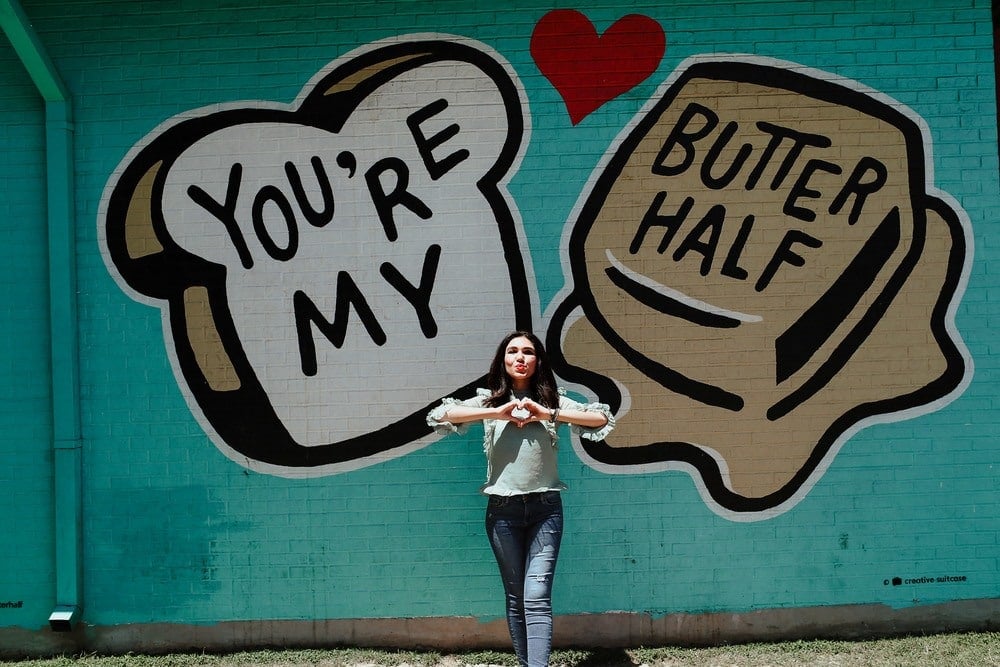 I hope this helps you find the PERFECT Austin house for your trip! Writing this roundup is making me crave another trip back soon. My husband hasn't been to Austin yet so I think I'll go back with him and we can spend a weekend stuffing our faces with tacos and BBQ (and lounging in a chic Airbnb in-between meals!)
That's my idea of a romantic Austin trip HAHA!
If you have any favorite VRBO or Airbnbs in Austin that didn't make the list, please drop a link to them below so everyone can see! If you have any questions about Airbnb or things to do in Austin, drop a comment or DM me on Instagram @thewhimsysoul and I'll be happy to help!