A majestic castle-like estate that sits atop the Central Coast mountains overlooking Hwy 1 and the ocean and zebra paddock below? (Yes, Zebras.) And it's totally open to the public to tour? Take me there right now.
After being closed for over 2 years, Hearst Castle was finally open a week before I was back down in San Luis Obispo, so we woke up early to drive 45 minutes up the coast to finally check this off my California bucket list.
And, it wasn't exactly what I expected. In this post, I'm sharing my must-know tips and best tours so you can have a fun visit to this California Highway 1 gem.
A Quick Hearst Castle History (Rise & Fall)
Hearst Castle aka Casa Grande, was the mansion and private home of William Randolph Hearst from around 1920 – 1948. You probably recognize the Hearst name from Hearst Media, the company that owns big-time national media outlets like Cosmopolitan and Good Housekeeping.
William Randolph Hearst came into the family fortune in 1919 and immediately decided to use those funds to build a massive home. He employed architect Julia Morgan (yes a female architect!) to build and by 1947, the hilltop estate included a twin-towered main building, three large guesthouses, and 127 acres of terraced gardens, fountains, and pools along with a private zoo including animals like zebras and polar bears.
Mr. Hearst was a bit like a 1920's Professor Slughorn but like the really rich kind. He loved to invite people to his mansion to wine, dine and "collect them" in a sense. There were constantly parties happening at the castle, a stark difference to the rest of the country which was undergoing the Great Depression. This eventually did catch up to Mr. Hearst, who was terrible at managing funds and eventually had to donate the mansion to the California State Parks system.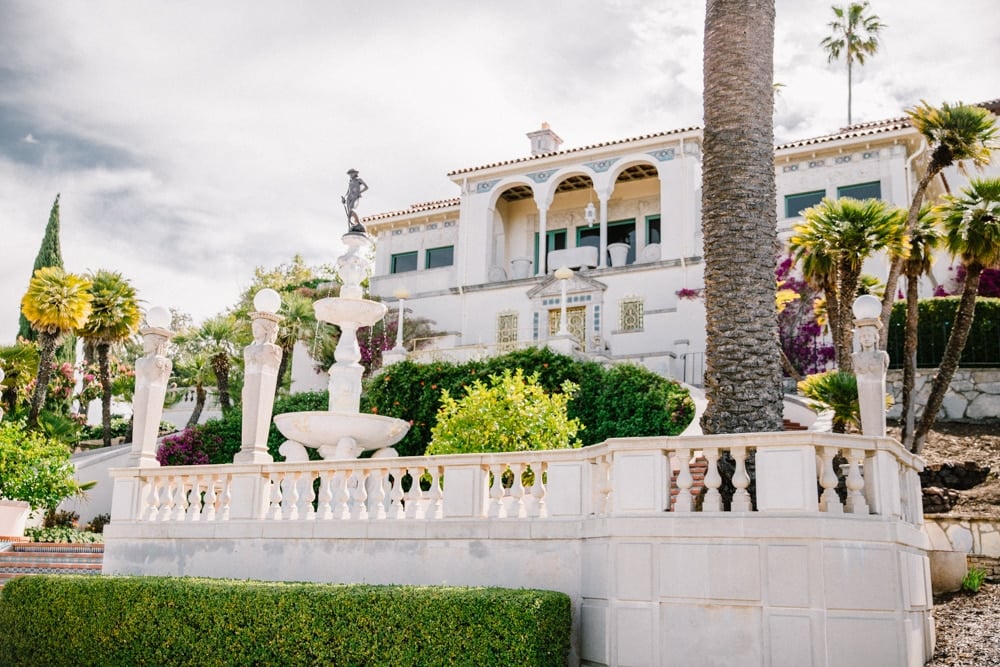 Now it's officially called the Hearst San Simeon State Historical Monument, but Hearst Castle for short, and is open for the public to visit on tours. After two-plus years of being closed, it finally reopened so the Whimsy Soul team headed over to check this iconic castle out.
Visiting Hearst Castle in California: Everything To Know + Best Tour To Take
The Hearst mansion is located off of Hwy 1 between Cambria and San Simeon (about 45 minutes North of the town of San Luis Obispo and 4 hours South of San Francisco). I've never driven this part of Hwy 1 before and I totally assumed you could see William Randolph Hearst Castle from the road but it's tucked way into the mountains.
The visitor center is just off Hwy 1 though. After getting Hearst Castle tickets you board a bus and drive about 10 minutes up and into the hills. So, no: you can't just pull off and snap a few photos. You really actually have to get tickets to see this historical monument.
Best Hearst Castle Tours
California Hearst Castle has over 13 tours and it's absolutely overwhelming to decide which one to take. It was our first time to the mansion, so the front desk lady recommended we take the Grand Rooms Tour which is what they recommend for all first-time visitors.
It was a nice history crash course but because they recommend everyone to take it, it was also the most crowded tour. In hindsight, I wish we would have chosen the Upstairs Suites Tour or Kitchen & Cottages Tour, which are less crowded.
All the tours include the Neptune Pool (that Roman feeling Hearst castle pool you see in all the photos) and the gardens, so I don't think you miss too much by skipping the grand rooms on the first level and opting for an upper-level tour. They also offer evening tours and special holiday tours, and as a Christmas betch, I think it would be so cool to visit in December and see the place decked out in decor.
Important: Buy Tickets Online In Advance
Unless you are heading over on a random weekday, it's really important that you buy tour tickets online in advance. Especially on weekends. The castle gets close to a million visitors a year and while they do run tours every 10 minutes, they fill up and sell out fast.
I do want to acknowledge I did not take my own advice. We visited on the second weekend after being closed for so many years, and while there was certainly a lot of people visiting, it was not nearly as crowded as it can be. That's the only reason I felt ok not buying tickets in advance. We totally were able to buy tickets at the window of the visitor center, but I would recommend a little more planning when you go.
Set Expectations: Tours Are A Bit Rushed
I did want to set this expectation that tours felt rushed. I still want to go again in the future but everyone in our group agreed we felt a little like cattle being herded through on our tour. You board a bus, get off and are followed around by a parks person who will 100% yell at you if you pause to look closely at a statue or take photos.
This is not the type of California park museum where you are given time to soak in the grounds. They keep you on a tight schedule.
What To Bring For Your Hearst Castle Tour
You aren't allowed to bring food or colored drinks (soda, etc) but you can bring water. I made a point not to bring water because usually these types of museums don't allow it, but it was a hot day and the tour lasts about 1.5 hours. I wished I had brought some water with me.
Also expect to be on your feet the whole time, so wear comfy shoes and know that this house sits up and into the hills. This means the temperatures are much warmer here than down at the Hwy 1 sea level. We were a bit chilly when we got out of the car at the parking lot but when we stepped out of the bus on top of the hill, man. It was hot hot hot. I was surprised by the temperature difference honestly!
Keep An Eye Out For Zebras
As you're driving down Hwy nearing the castle turnoff, keep an eye out for zebras. Yes, zebras! 100 some years ago, there were just a few zebras but the herd has grown to be quite large. You can usually spot them freckling in the fields. If you do pull over for photos, make sure you do so safely (Hwy 1 is narrow, windy and not the safest road to be stopping on).
Things To Do Near Hearst Castle
Admittedly, Hearst Castle is a bit out there but there are some really cool hidden gems nearby for the perfect day trip itinerary.
Tour Of Piedras Blancas Light Station
I'm pretty sure I was a lighthouse keeper in a past life. I just love them, especially all the lighthouses in California! About a 10 minute drive North of Hearst Castle is the Piedras Blancas Light Station, which was built in 1875. It's a neat little tower and lightkeepers cottage that overlooks the rugged coastline.
They offer tours that must be reserved online in advance. They aren't open on Sundays, so we couldn't visit sadly. This year, it looks like there is just one tour a day at 9:45am, so grab those tickets and book your visit to Hearst Castle for after the lighthouse tour is done.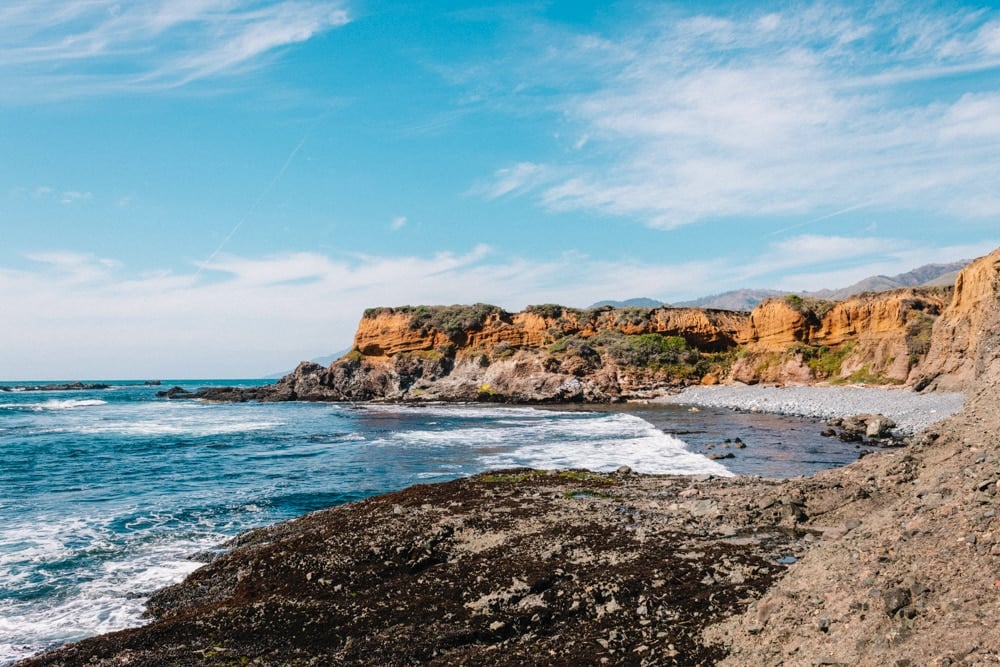 Hearst Winery
Across the way from Hearst Castle, Visitor Center is the Hearst Ranch Winery! This winery is a company favorite since it boasts amazing sea views, great wine and a food truck. You'll want to head here for lunch after your mansion tour for a leisurely wine tasting overlooking the ocean.
After wine tasting, you can stroll along Moonstone Beach in Cambria (South() or explore the historic downtown San Simeon (North) before heading to your hotel or back home.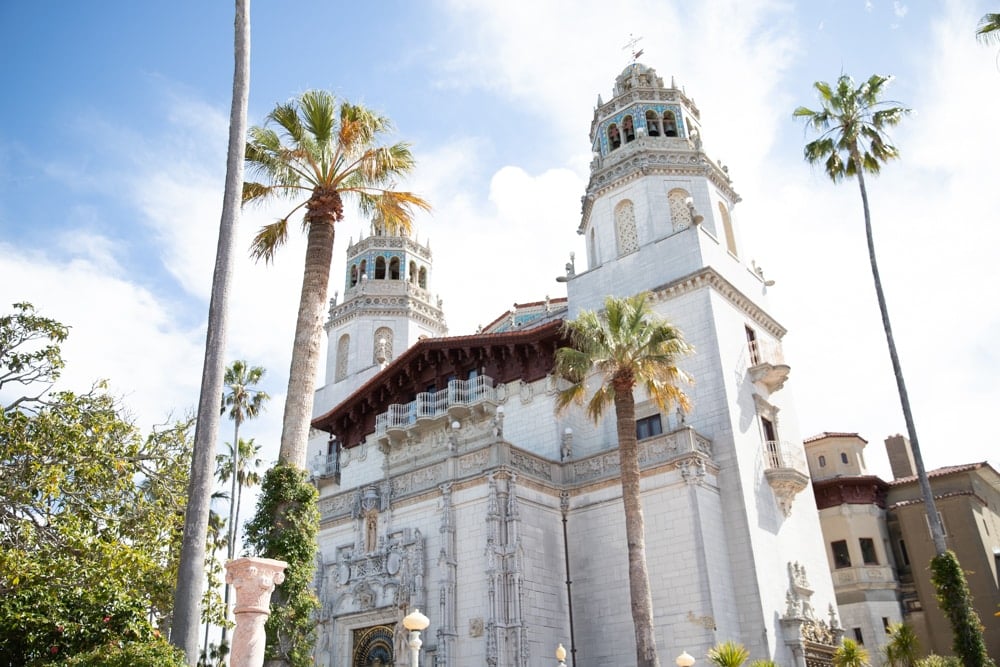 Frequently Asked Questions About Hearst Castle
When Will Hearst Castle Reopen?
It's open! As of May 2022, it's open for visitors again, woohoo!!
Can You See Hearst Castle From The Road?
Sadly, no. The estate is tucked way into the hillside so you can't see it from the road. You need to buy tickets and go on a tour to spot it.
Does Hearst Castle Have A Zoo?
Not anymore but in its heyday, the estate has all sorts of wild exotic animals like polar bears, zebras, antelope and more. The zebras are still on the property, though. Keep an eye out for them as you drive along Highway 1!
I'm In A Wheelchair – Can I Still Visit?
Yes! They have a lot of accessibly designed tours so anyone with limited mobility can still enjoy the historic estate. Make sure to book the tours marked as "accessibly designed".
Was Hearst Castle Used In Movies?
Despite the number of celebrities and actors that frequented the grounds, Hearst Castle was only actually used as a film set once for the 1960 movie Spartacus. Other movies have built replicated estate sets but only one was actually filmed there.
What Is The Hearst Castle Price?
You will never see a " Hearst Castle For Sale " sign out front as this estate is now owned by the state of California as part of the parks systems. There isn't a clear report on how much this castle is worth, but is generally thought to cost over 5 billion dollars to build today. So, it's like really really expensive. Even in the overinflated California market we're having right now.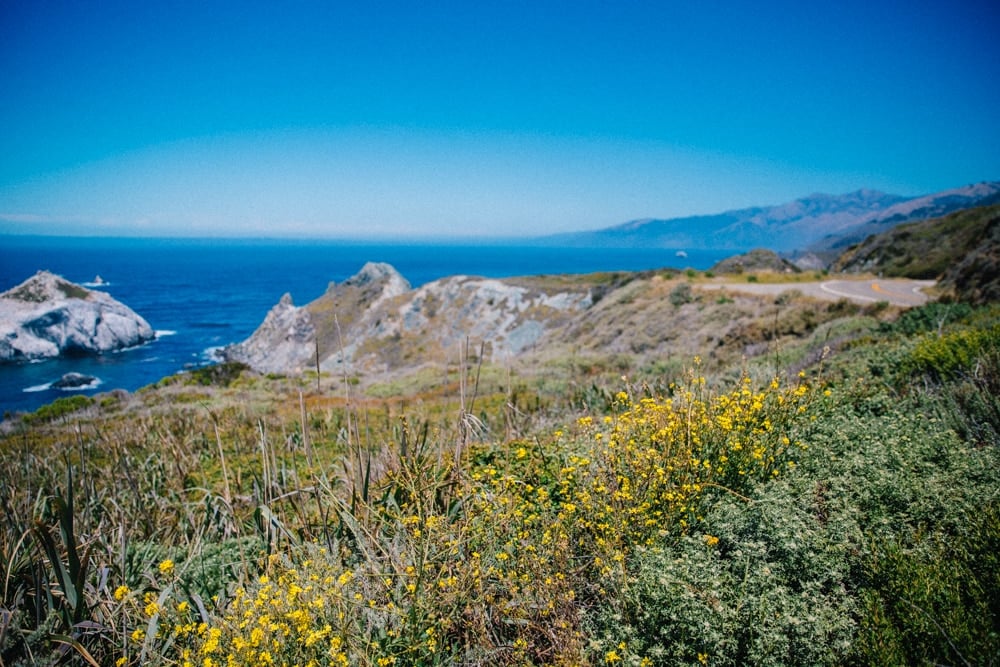 Ok, these are all my tips for visiting!! This tour was even wilder than I imagined it would be and it was well worth the years of waiting to visit. Put this on your California bucket list! And, if you're looking for more unique things to do in California, this is my list for more travel ideas.