As far as European getaways go, late summer/early fall is the perfect time to go. The weather is mild, it's far less crowded, and you won't have to worry about FOMO from missing out on all the posts of friends and family taking the classic European summer trips.
Top of the list for fall European vacay…? Copenhagen, Denmark! It's got all the NYC/East Coast vibes you want in a fall trip (perfect for a Meg Ryan fall moment) in addition to a classic European city.
Why Copenhagen?
Copenhagen, Denmark is one of the coolest, most unique cities in the world. It has something for everyone.
There are tons of historical sites to see, including the Christiansborg Palace and Rosenborg Castle. There's an entire museum dedicated to author Hans Christian Andersen (AKA the author of The Little Mermaid).
If you're feeling more childlike, there's the Little Mermaid statue or the Tivoli Gardens. For those ready to walk around and explore, you can go troll hunting for the famous Thomas Dambo troll locations.
Of course, there are a ton of places to go out and party (or get stoned, if that's more your vibe– Copenhagen is well-known as a weed friendly destination).
It's a very clean and organized city, so clean you can actually swim right in the canal, which is utter blasphemy to me, as someone who lives in NYC. Even just imagining a dip in the Hudson makes me want to barf. But who needs a rooftop pool when you can jump right into the waters of the Danish capital.
I am partly so interested in Copenhagen purely for the aesthetics. Every street looks like it's been screenshotted from a Wes Anderson movie. I'm no expert, but Danish design is very unique and specifically cool.
And as always, you can't forget about the top draw for any first time visitt: trying the local Danish food.
Where to Stay in Copenhagen: 19 Best Hotels in Copenhagen
Copenhagen is unique. And there is no "right" way to do it. Whether you stay in a hotel right on the water, in the thick of the meatpacking district, near the airport, out in the suburbs, it doesn't matter– you're in Copenhagen!
Anytime I'm considering where to stay, I always think about what kind of stay I want to have. Am I aiming for relaxation? A touristy experience? Something a little more authentic?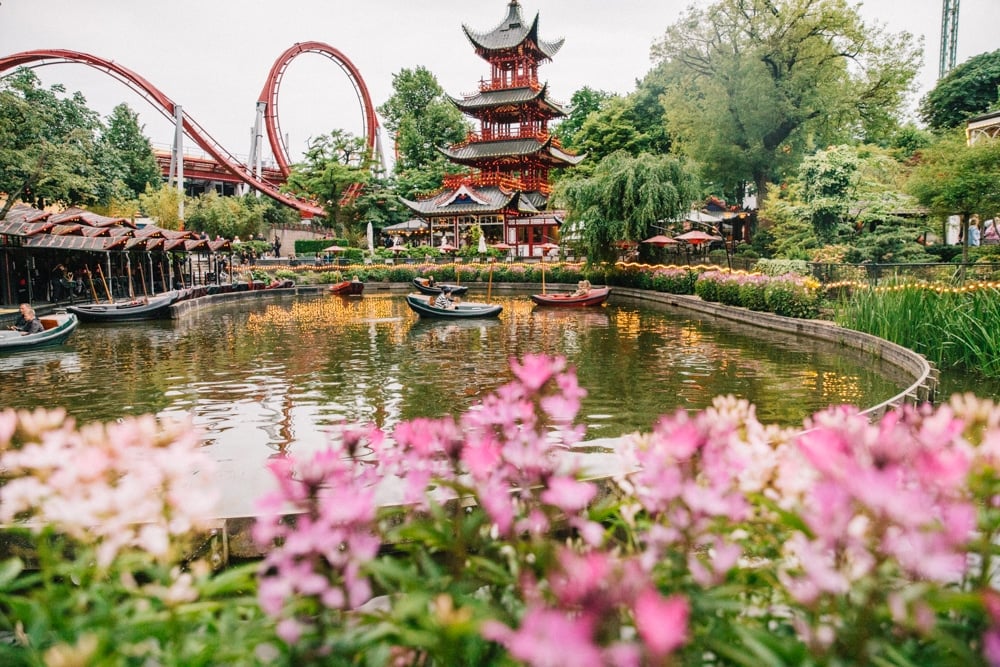 Each of those options exist in Copenhagen and are listed above. It can be a good idea to picture yourself living each experience, and considering if you'd be pumped with how it worked out on your flight home.
Regardless of what you decide, I hope this list has been helpful in narrowing down your options. And don't forget to always always always look into bike rentals when on your way to Copenhagen!!