So you're planning a trip to Maui Hawaii! They say "Paris is never a bad idea" and I think that also applies to Hawaii. From the North Shore to the South Shore, there's so many gems packed into that tiny island… which makes it difficult to figure out where to book a hotel(s), especially if it's your first time.
During our visit to Maui, we stayed in a couple of different hotels so we could really get a feel for the island and the best places to find Maui accommodations. Keep reading for my ultimate guide to where to stay in Maui, a breakdown of locations and recommended hotels!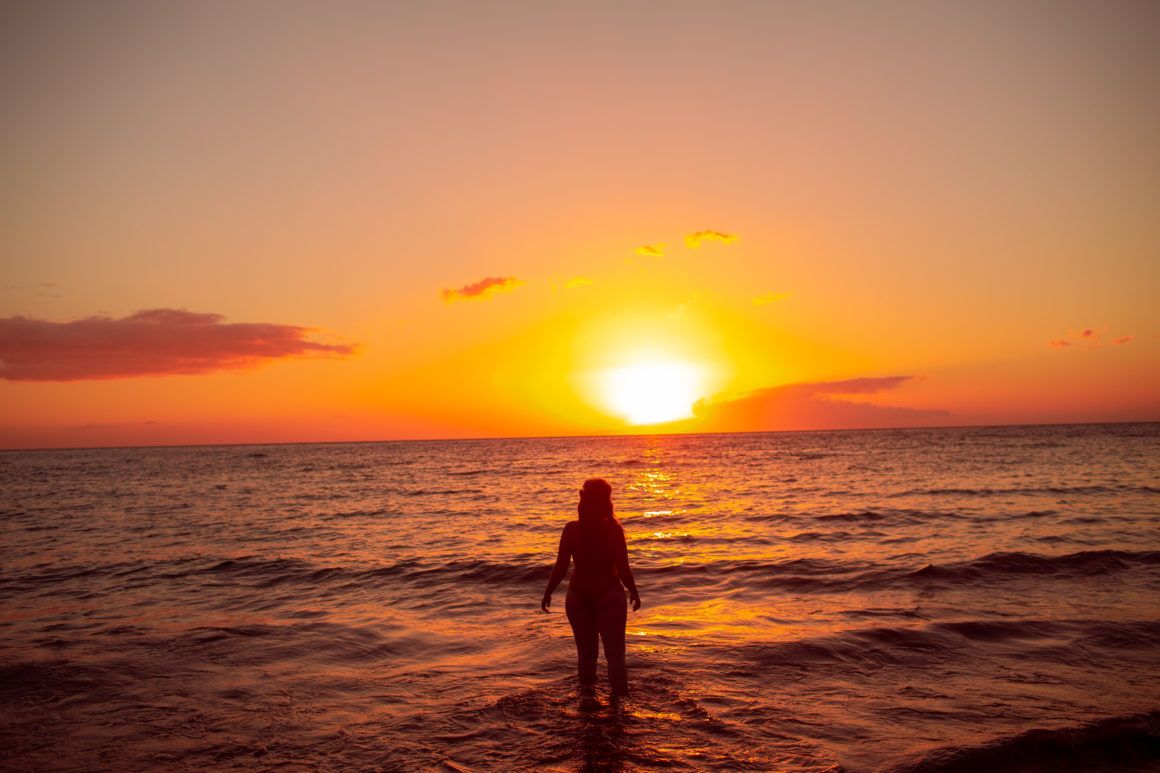 My husband and I grew up in Wisconsin but moved to San Francisco about 4 years ago. Hawaii has always been that bucket list destination, one you saved up your whole life to go on. It was for the rich, the honeymooners and the retirees.
In California, though, people treat Hawaii like their backyard and it's frequent for people to spend summers on the islands growing up. Umm, yes please, why couldn't that be my childhood?!
What I'm getting at, is if you ask a California where to stay in Maui, they'll probably recommend their childhood spot, which could probably be great, but also probably biased and full of nostalgia vs what that area is actually like right now.
Since our visit to Maui was our very first time to Hawaii, and we spent a week exploring different parts of the island, I'm offering a more unbiased opinion about where to book your hotels.
While you can find Maui hotels or Airbnb pretty much anywhere on the Island, there are a few main regions that I recommend you lodge in.
Paia
Kaanapali Beach
Kihei
Wailea
Why? Each of these locations has a lot of activities around them and they're all really different, despite being on the same island. I'll go over each region in detail below so you can decide which you'll like best!
First – Determine Your Maui Hotel Budget
Before we dive into the regions and my recommended hotels, it's important you know what type of traveler you are and the budget you are working with for your Maui vacation.
As you can imagine, Maui can be very expensive. Budget hotels are priced like boutique hotels on the mainland, and you can find suites for thousands of dollars a night. There's maui condos, vacation rentals, basic hotels, sprawling resorts and everything in-between on Maui. I'll be recommending a mix of all of them!
We visited for a week and split our time in two. We spent a few nights in a budget hotel and then transferred to a resort so we could get a taste of multiple areas and multiple ways to do Maui travel.
We also knew we'd be spending a fair amount of time exploring the island making all this travel content for you, so we opted to do a budget hotel for those days (when we're not spending a lot of time at the hotel itself) and then a nice resort for the days we want to relax.
Spoiler alert: the resort was WAY nicer, but I also really appreciated what our budget hotel offered us: more money to spend on adventures. When we were at the luxury resort, we got to fully soak it all in since we didn't leave the property very often, allowing us to relax but also get our money's worth. It was kind of perfect and I highly recommend you do the same thing if it's your first time to Maui as you'll want to go on adventures AND relax.
Ok, now onto the regions…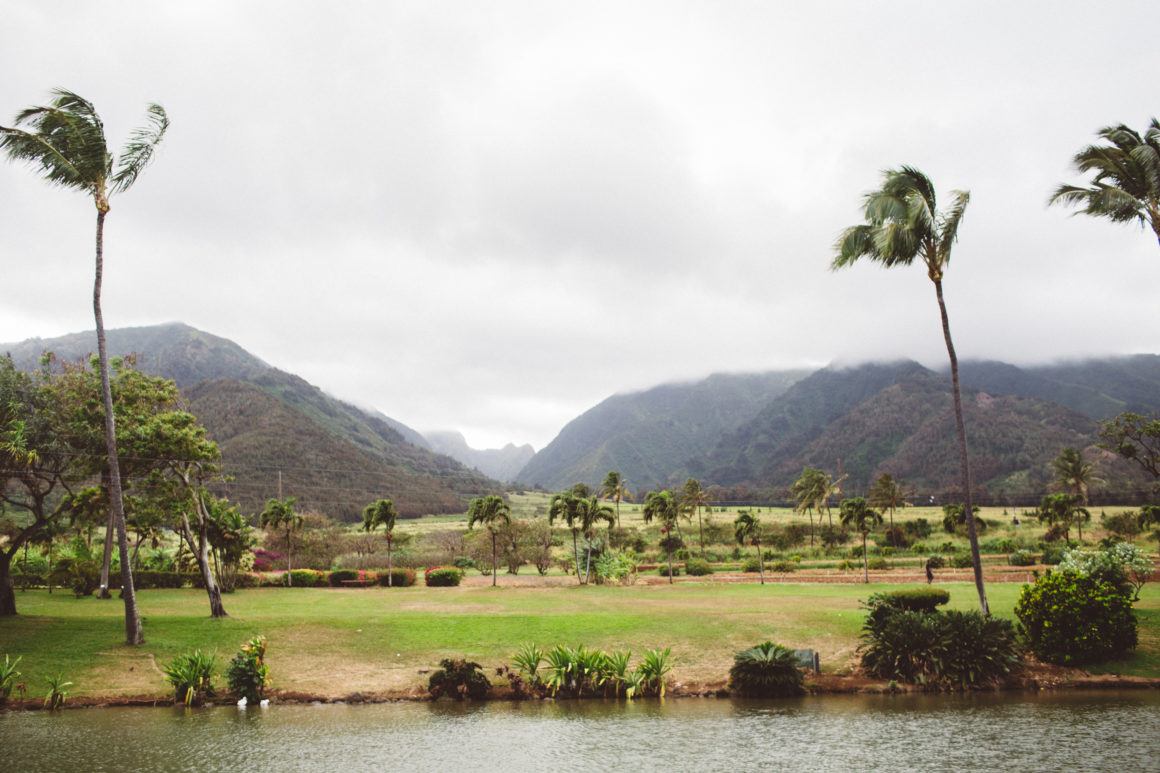 Where To Stay In Maui – My Favorite Hotels In Each Region
Paia
Paia is a cute little town on East Maui. Most people drive on through Paia as it's the start of the famous Road to Hana. It was once a plantation village and now is a small bustling town with a few restaurants, artisan shops and boutiques.
We're one of the people who chose to drive on through as we were eager to get to Hana, but it looked like SUCH a cute village! Next time we visit Maui, I would love to spend a night in Paia so I could explore it a bit more.
This area would be a really good option if you want to drive the Road to Hana but not spend the night in Hana. That drive takes literally all day and you best believe on our way back we were tired of being in the car and hungry. Our hotel was another 45+ minutes from Paia, but it would have been nice to be able to end our drive earlier, and just steps away from some of the best food on the island (like Mama's Fish House!)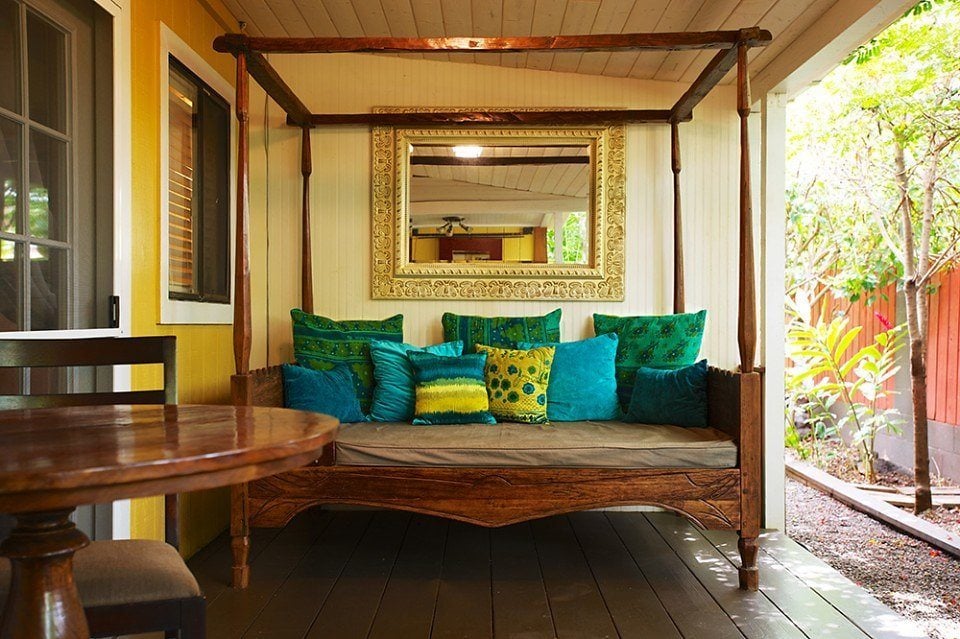 My Paia recommendation:
Paia Inn
Price
: $400+ (
book best deal here
)
Attributes
: I *almost* booked a night here for after our Road to Hana drive but didn't in the end. I did a lot of research on where to stay in Paia and
this inn
constantly ranked high. It's downtown so it's in walking distance to all the shops and eats. It's a bit pricey but has really good reviews and perks like free breakfast and free loaner beach gear to help you cut down cost on activities. We'll be staying here a night on our next visit to Maui for sure!
Need something on the cheaper side? Try a Paia vacation rental or the Aloha hostel.
Ka'anapali Beach
Kaanapali Beach is on West North Maui, so it's is a bit drier than South Maui. As you drive from the airport into this area, you'll see the vegetation drastically change. It almost looks like a desert at times. It also means it rains a bit less in this area than others, though Hawaii is a tropical island so you should expect rain at some point during your trip!
The beaches here are a bit more narrow than the ones on the Southern side of the island, but they're long and go on forever. It's open and flat, you can see way up and down the coastline to one side, and stunning mountains to the other. Kaanapali has a lot of luxury hotels and resorts lining the beach, you can basically walk from one to the others.
What I also liked about this area is that it's close to Lahaina, the historic town that is SO DANG CUTE. Walking in these streets made me feel like I was transported to a different country. It helped me truly understood what Maui was all about. Even if you don't stay in Kaanapali, it's worth the drive up the coast for a day exploring Lahaina's cute streets.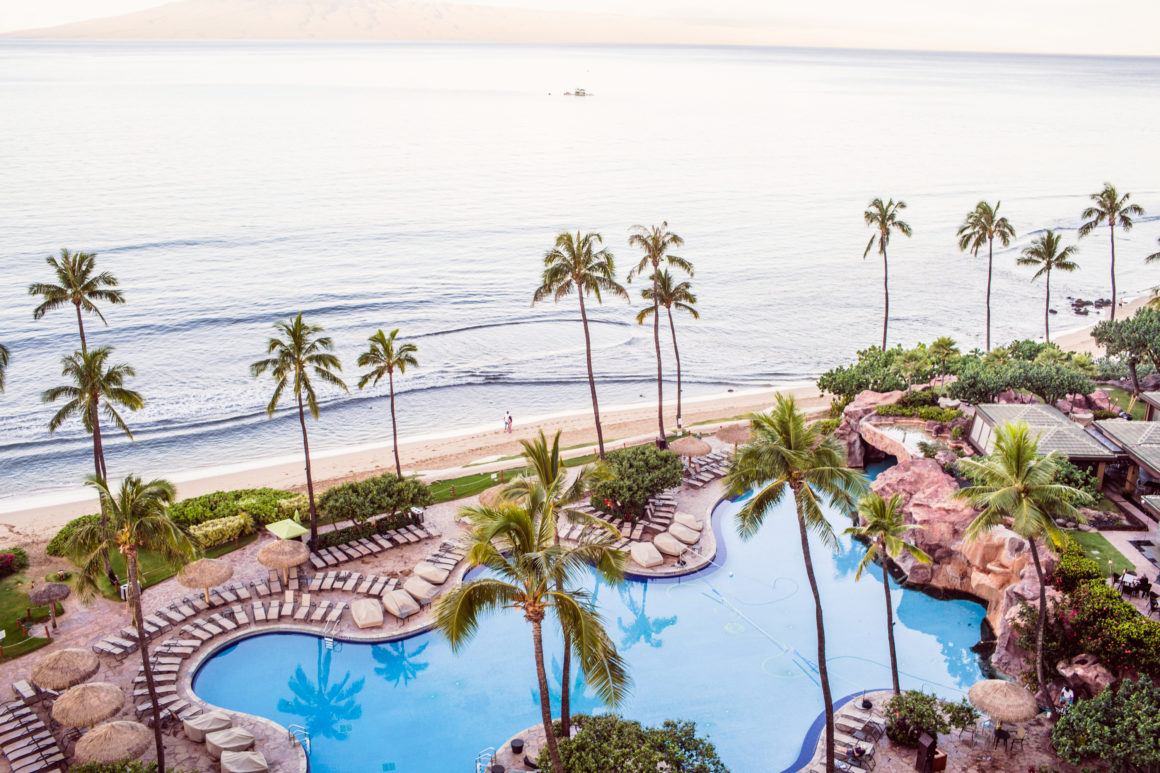 My recommended hotel:
Hyatt Maui
Price: $350+ (book the best deal here)
Attributes: We spent the second half of our trip at the Hyatt Maui, a beautiful resort that's easily one of the best hotels in Maui. Our ocean-facing room was large and full of sunlight. It overlooked the ocean and the island Lanai. It also had like, the best sunsets of our entire stay.
What I really loved about the Hyatt was all the activities on the resort. We spent a day plopped on a cabana drinking coconut drinks and eating shave ice. Another day, we had a sushi dinner steps from our room and another night, we attended a luau, all without leaving.
The Hyatt is so versatile. Looking for where to stay in Maui with family? The Hyatt has so many activities, you'll never run of things to do with the little ones. Looking for where to stay in Maui for honeymoons? It's hella posh and romantic here. Traveling with friends? The Hyatt has a few different bars and restaurants to party at.
This is your classic Maui resort experience that I would easily stay at again next time. Read more about our stay in this post.
>>> Looking to stay within Lahaina? There's The Plantation Inn, a cute hotel right downtown in walking distance to everything plus with porches for people watching and a pool.
Kihei
Kihei is smack in the middle of West Maui, but on the coast, so it's more desirable to make as your home base compared to somewhere in the mountains. This is where we spent the first half of our trip in and it was a wonderful home base to explore the island from since it's so central.
It would have been harder to explore so much if we stayed only in Kaanapali or Wailea, as it takes longer to drive to places like The Road to Hana and Haleakala.
Kihei is defiantly where the locals live and great for people looking to get the real taste of island life. You'll find a Safeway here, but also unique restaurants like the Kihei Cafe where I had some of the best loco moco in my life.
Since Kihei is further south, you can also see Kaho'olawe (the abandoned island) and even Molokini in the distance on clear days.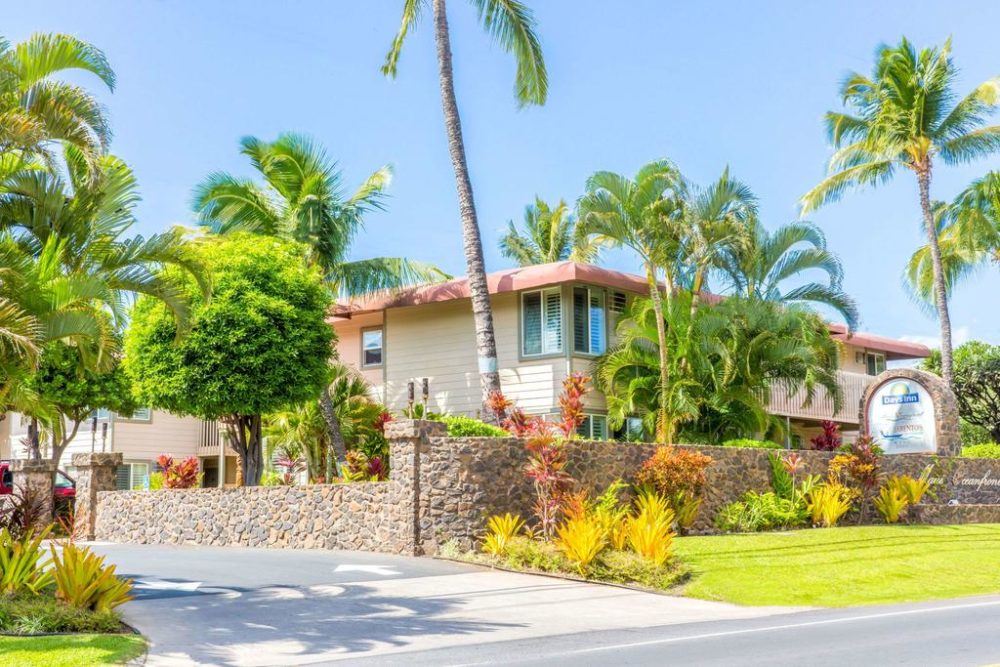 My recommended Hotel:
Days Inn
Price: $150+ (Book best deal here)
Attributes: This is the best budget hotel on the island. Since we knew we weren't spending much time in our room for the first few days, we used our points to book here. I will say, the rooms are small and have that distinct budget motel smell. The rooms aren't relaxing BUT the location of this place is 100%
The Days Inn is right on Keawakapu Beach, so we were constantly walking over to spend time there. Morning read and coffee? Check. Afternoon swim? Check. Happy hour with wine for the sunset? Check. Stargazing? Check. The beach definitely makes this budget hotel stand out because of this private beach access.
If you're not looking for where to stay in Maui on a budget but still like the idea of staying in Kihei, book at this condo hotel! It's right next door to the Days Inn so you still have that wonderful beach access.
Wailea
Wailea is where you'll find all the fancy luxury resort areas. South Maui Hotels tend to be posher and a little more hidden as this area isn't as flat. There's also a golf course and some vacation rentals and condos over here.
The scene is a bit more curated than other parts of the island. It felt almost like a suburb to me, with the restaurants in little shopping mall areas. But of course, the tropical version of a suburb. If you keep driving past Wailea there are some really cool lava beaches.
Of course, because this area is more high end and pruned, you'll find some of the best luxury Maui resorts here! It was actually kind of hard to pinpoint my recommendation, but here it is: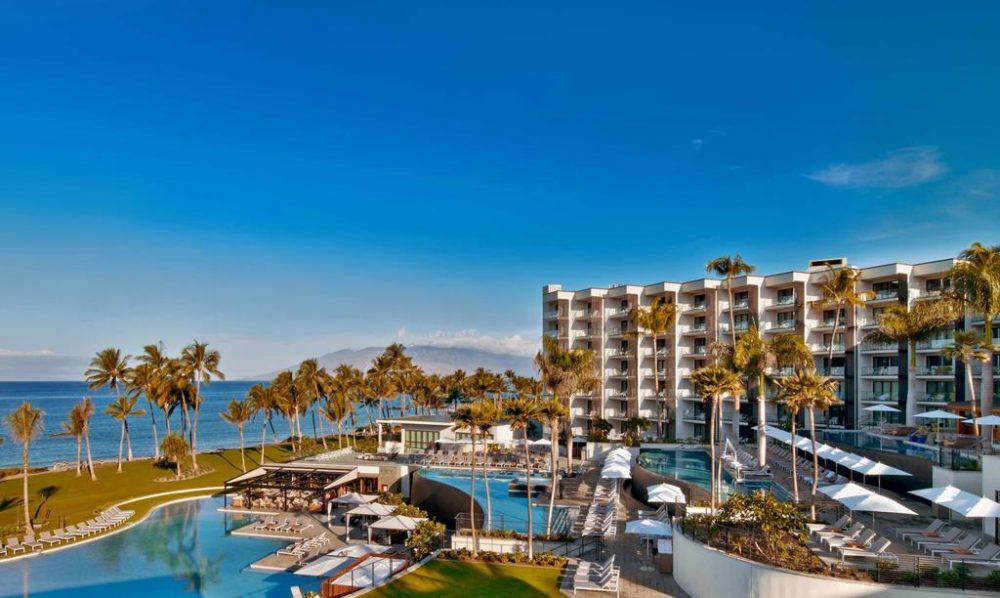 Andaz Maui
Price
: $500+ (
book best deal here
)
Attributes:
We accidentally got lost and wound up at
the Andaz
for a hot second and BOY, did their lobby look so dang good. I'm taking hanging chairs, bright airy entranceway, tons of windows and plants. You can judge a lot about a hotel from the lobby so I can only assume the inside is just as stunning. Past guests love the location and the fact it has 5 pools (5!!) and 4 on-site restaurants. It's on 15 acres of beachfront property and hence, you really never have to leave if you choose to stay here.
>> Second place pick was the Grand Wailea, a hotel right on the famous Wailea Beach.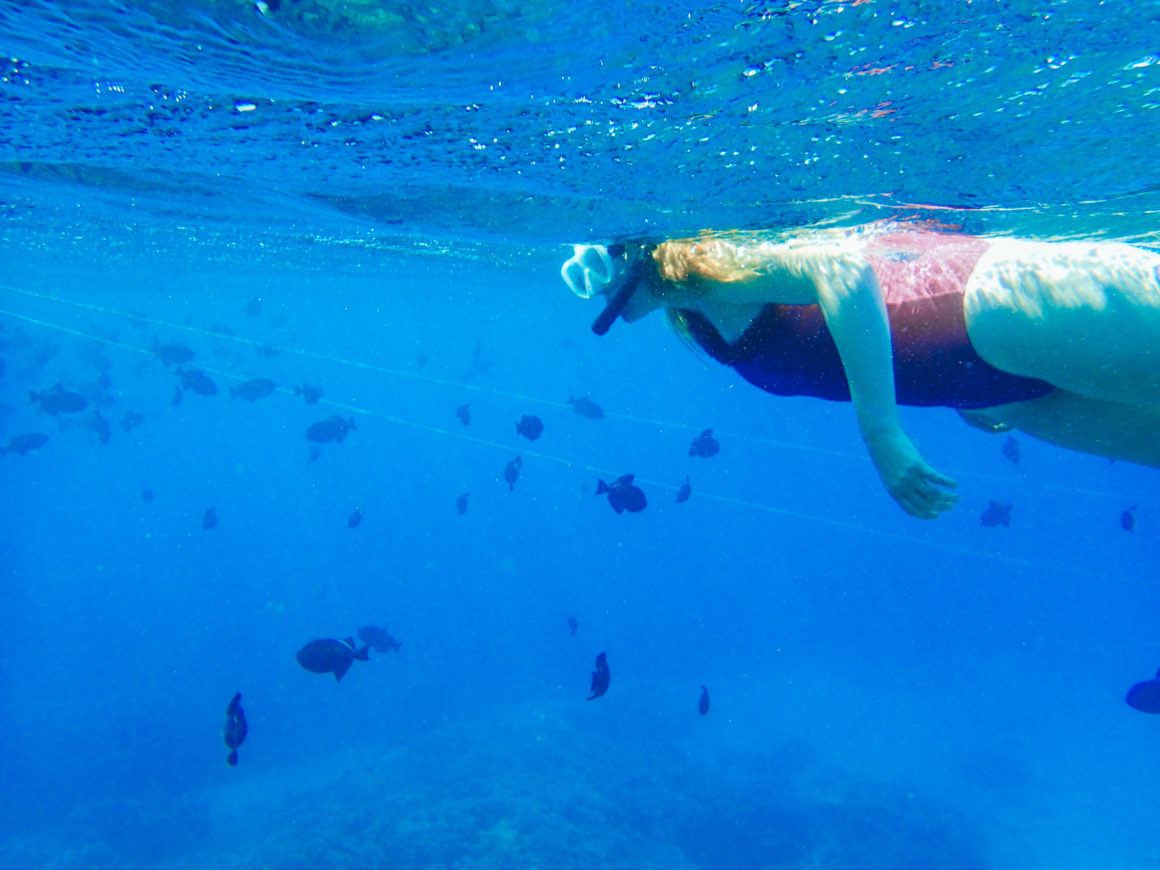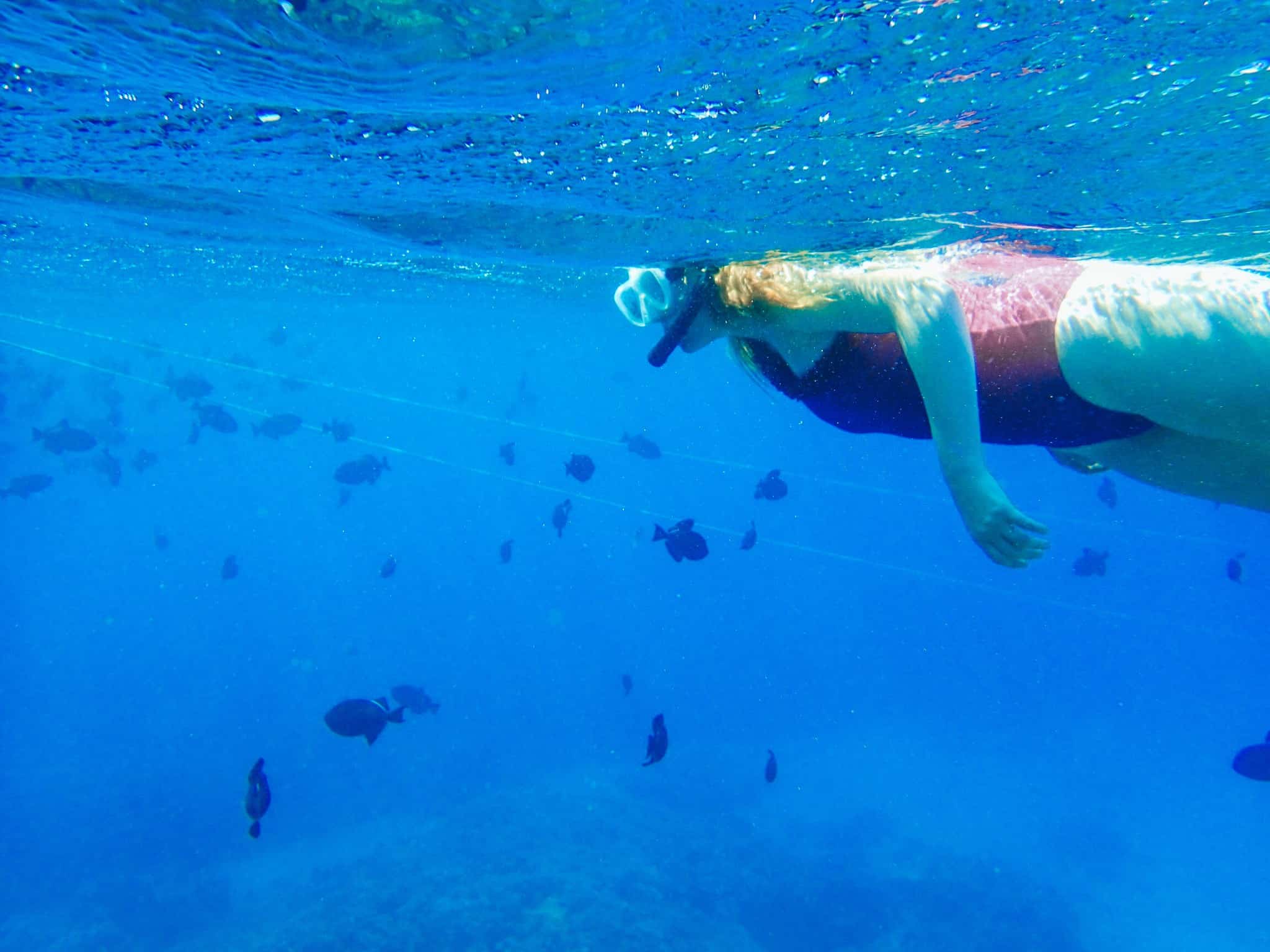 Things To Do In Maui
Looking for some fun Maui activities do during your trip? These were my favorite things we did!
Sunrise on Haleakala: We woke up at 3am and drove to the top of this active volcano to watch the sunrise. It was cold AF but I felt so alive. You have to book tickets in advance. Don't worry, they're just $1, but the park only allows a set number of people up each day, so you have to book your reservations early or you can't go. Read my full guide to a sunrise visit here.
Maui Snorkel Cruise: We booked a last-minute snorkel cruise and had a blast. We were visiting a the tail end of the whale watching season and were hoping to bundle sailing, snorkeling and whale watching all in one. Even though we didn't end up seeing any whales, I was impressed with the tour. You can learn more about it in this post!
Road to Hana: Obviously, if you haven't ever been to Maui before, you MUST do the Road to Hana drive! It takes all day but it's so much fun and a total bucket list item. This side of the island is very tropical, so the entire drive is lush. The road is windy, so it takes a few hours each way to drive. Not to mention, you'll want to pull over to explore all the waterfalls, churches, banana bread stands and other gems. Read my full Road to Hana travel guide here!
Maui Plantation: It's a bit touristy, but I loved our visit to the Maui Plantation. The property is gorgeous and I really enjoyed learning all about all the types of plants that are grown and harvested on the island. Stick around for happy hour and ask to sit outside for stunning views of afternoon rainclouds forming over the mountains.
Luau: You can't go to Hawaii and not do a luau! The Hyatt Maui has a great nightly luau on site. Upgrade for VIP tickets so you can sit right in front like we did. There's food, unlimited drinks and a really fun show. Learn more in this post.
Looking for more Maui travel tips? Head here to see all my Maui blog posts!
Maui Maui Maui travel- can't get enough of Maui! I love looking at all my old photos and I still lust over Maui Gold Pineapples, truly the best freaking pineapple I have ever eaten. I would go back in a heartbeat.
I hope this helps you plan your trip and find the best area to stay in Maui for you and your group! Hawaii is a must for all travel bugs and there are so many places to stay on Maui, I'm sure you'll have a fantastic time no matter where you lodge!
If you have any favorite hotels, leave a comment below so everyone can see! Sadly I can't personally *every* hotel on Maui, but dang wouldn't that be a fun job?! If you have questions, leave a comment or DM me on Instagram @thewhimsysoul and I'll be happy to help!