I'm clumsy. I spill liquids on myself at least once a day, I can somehow manage to trip over a flat sidewalk with ease and my knees are always bruised from tables I run into. It's reasons like this is why I probably never excelled at sports.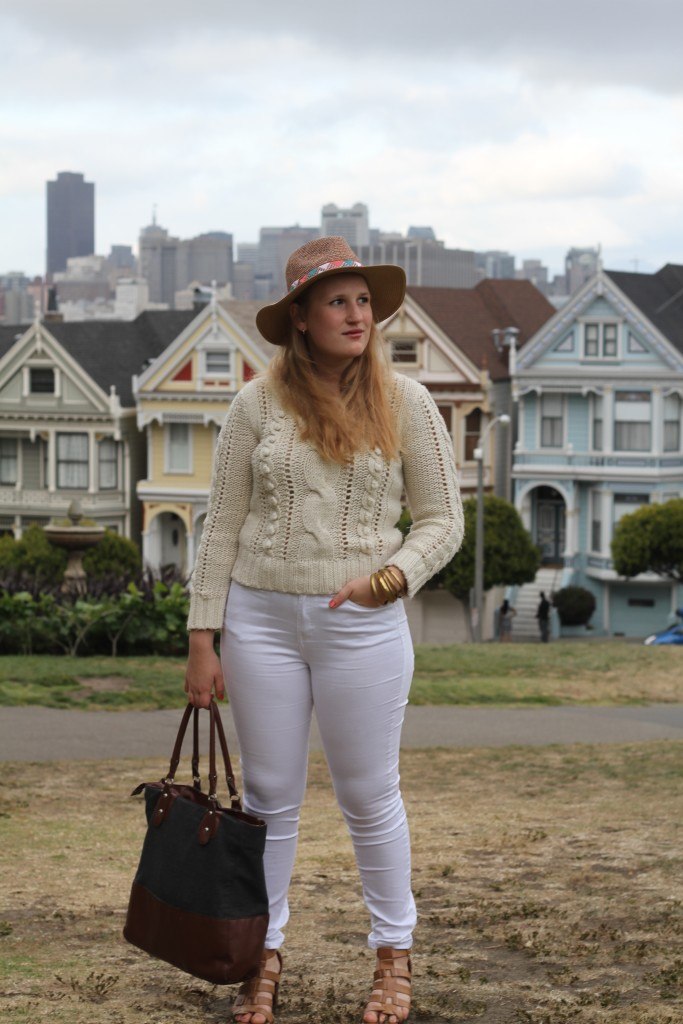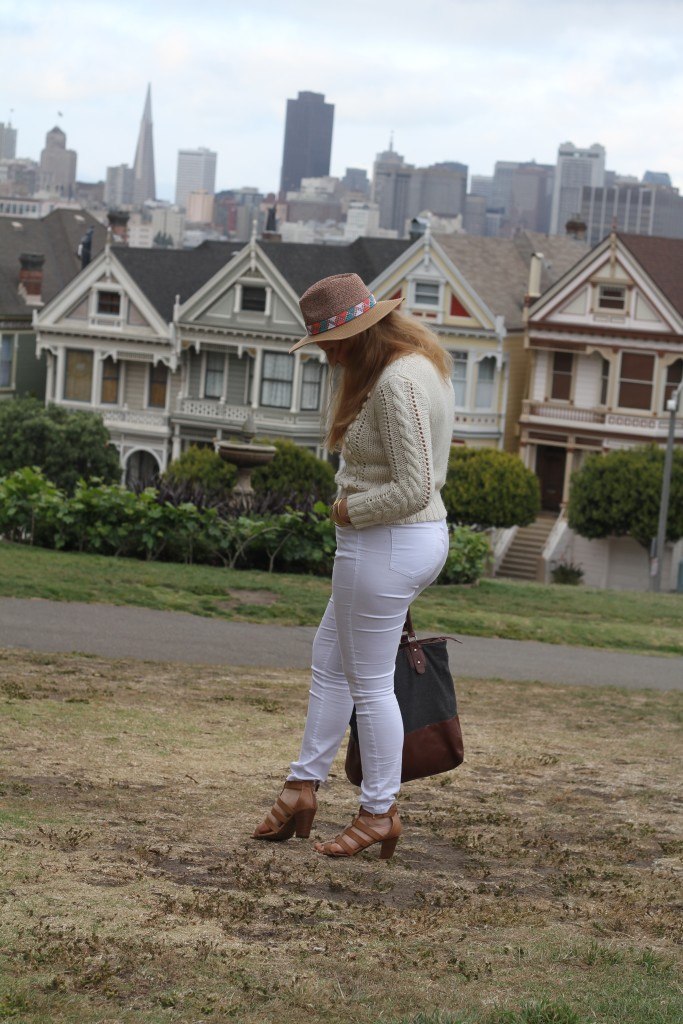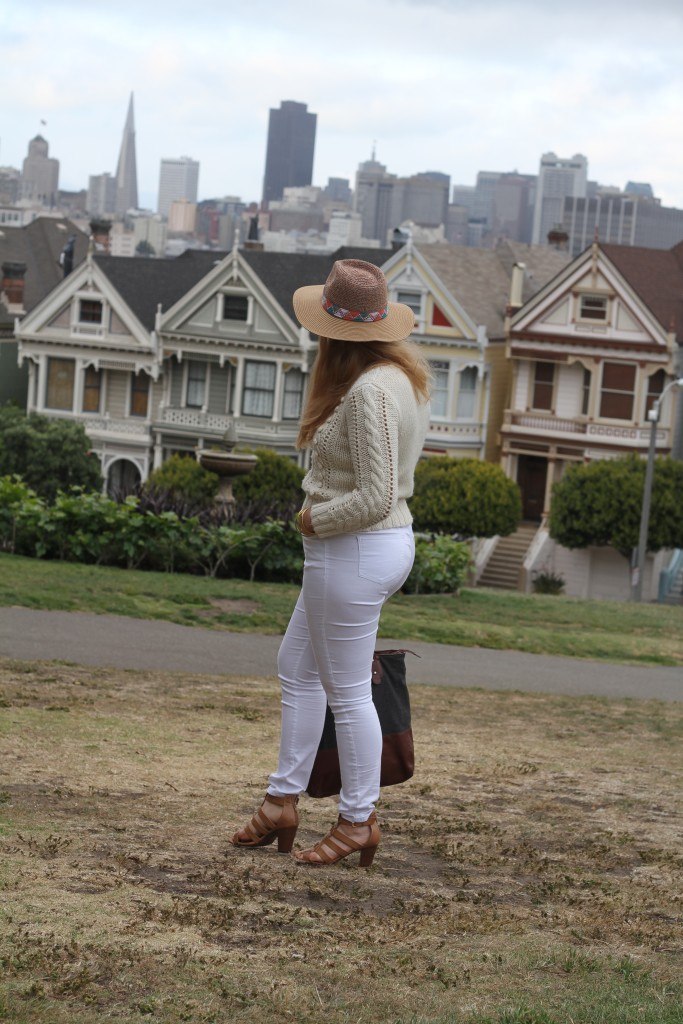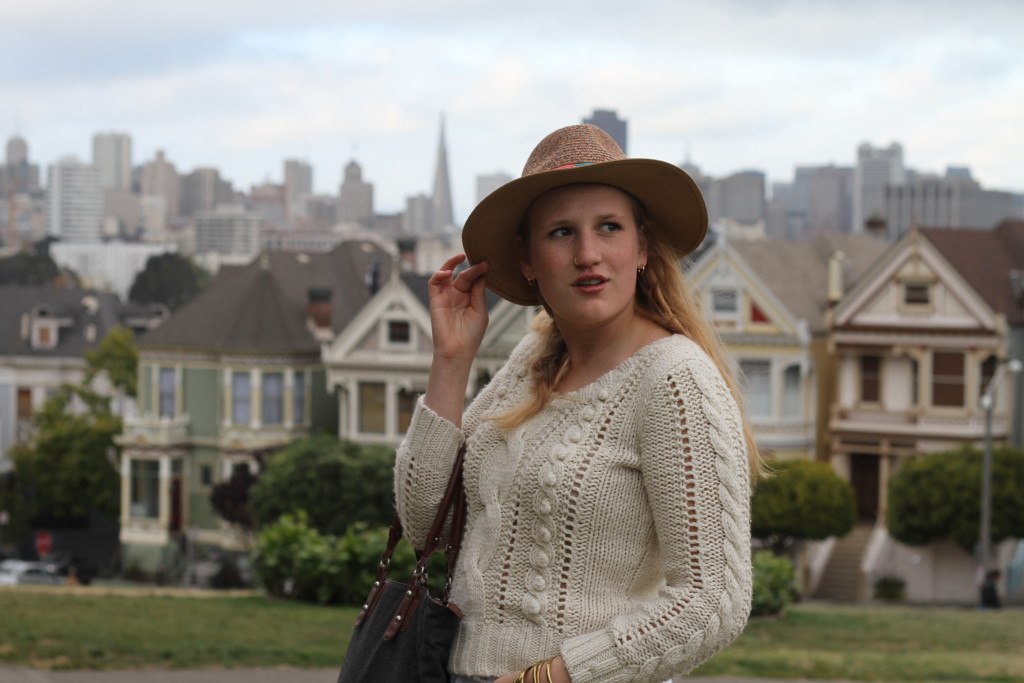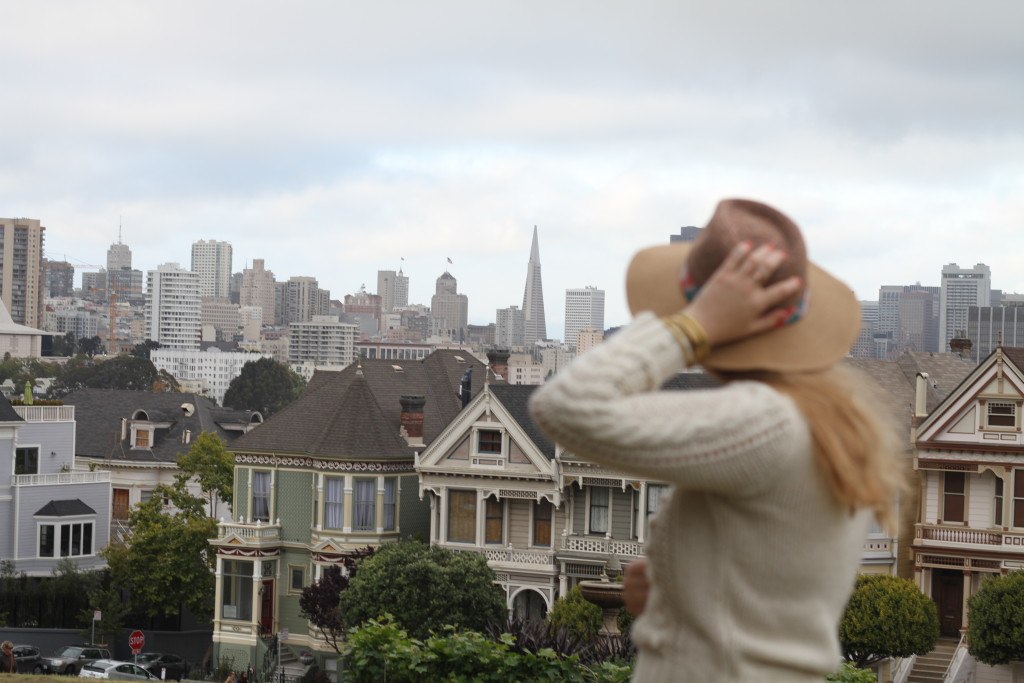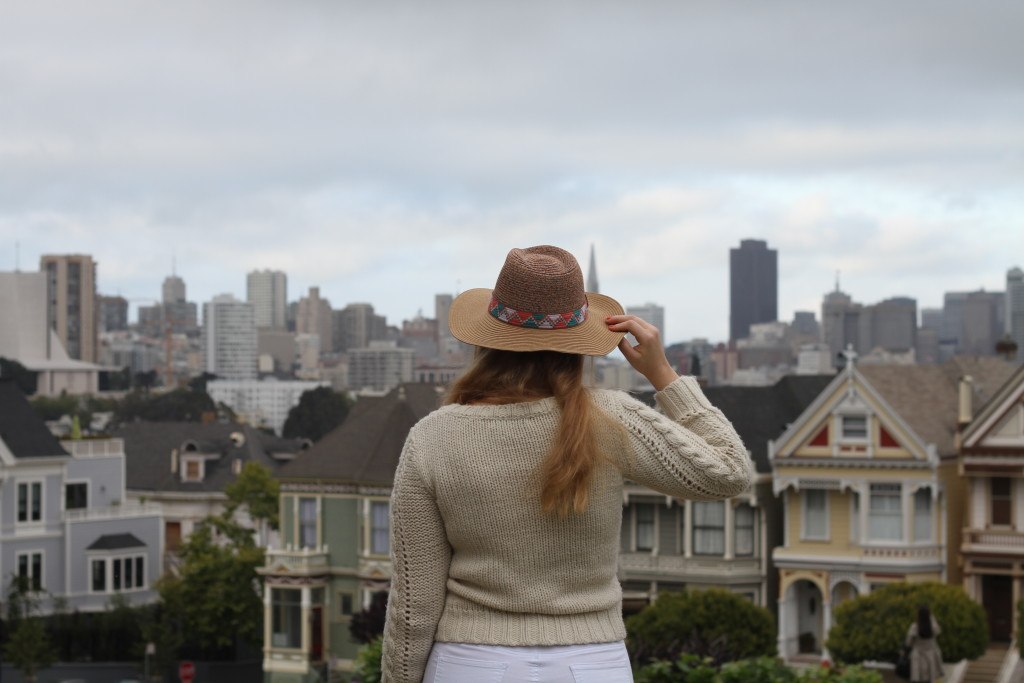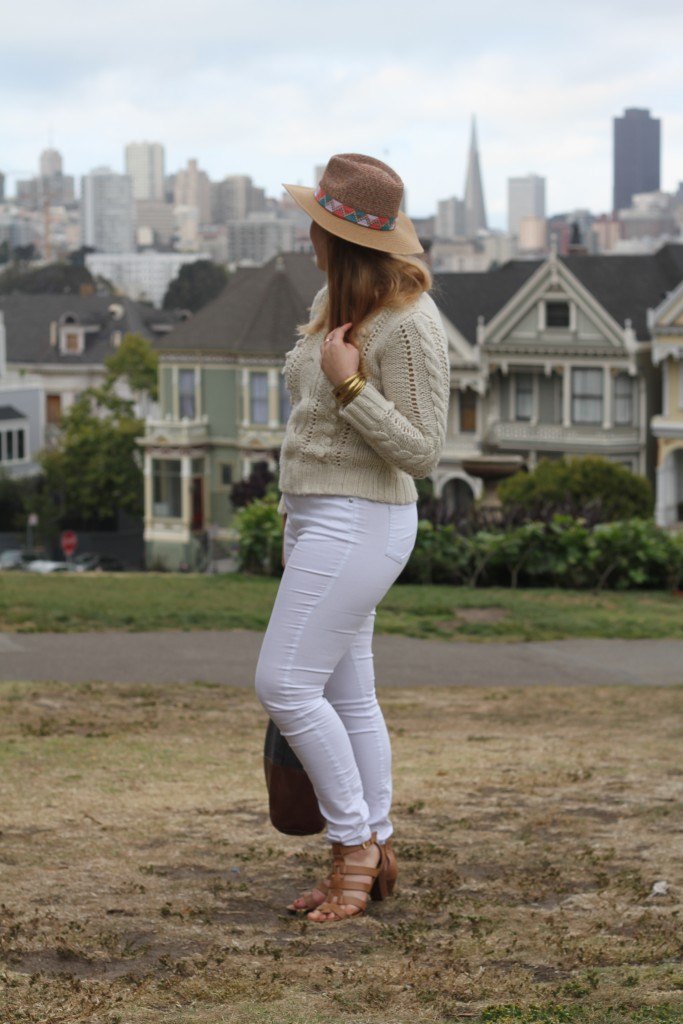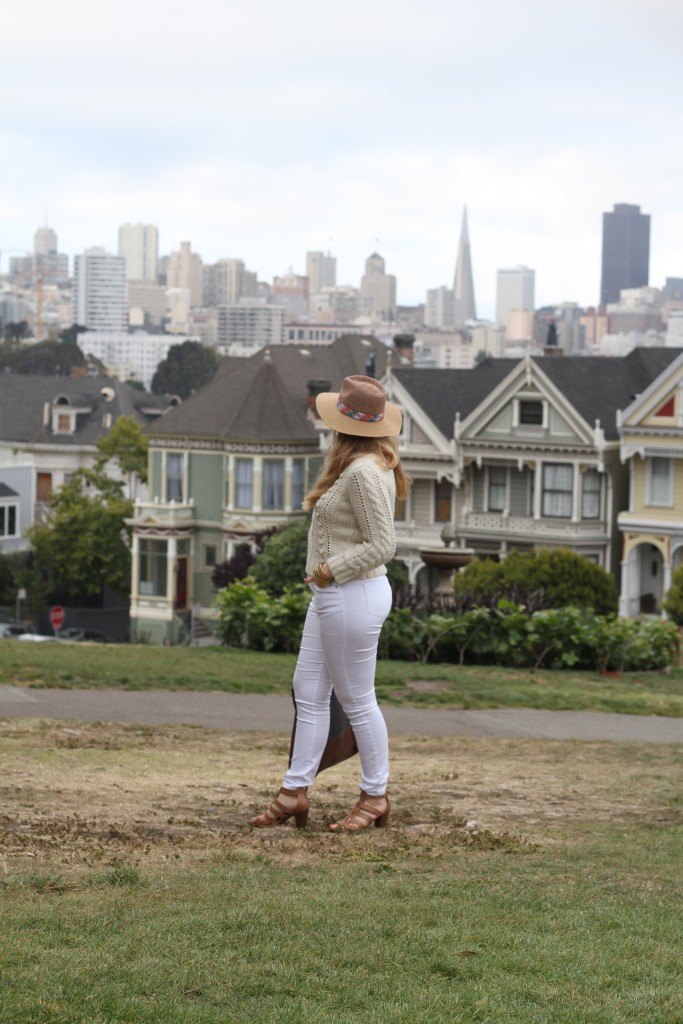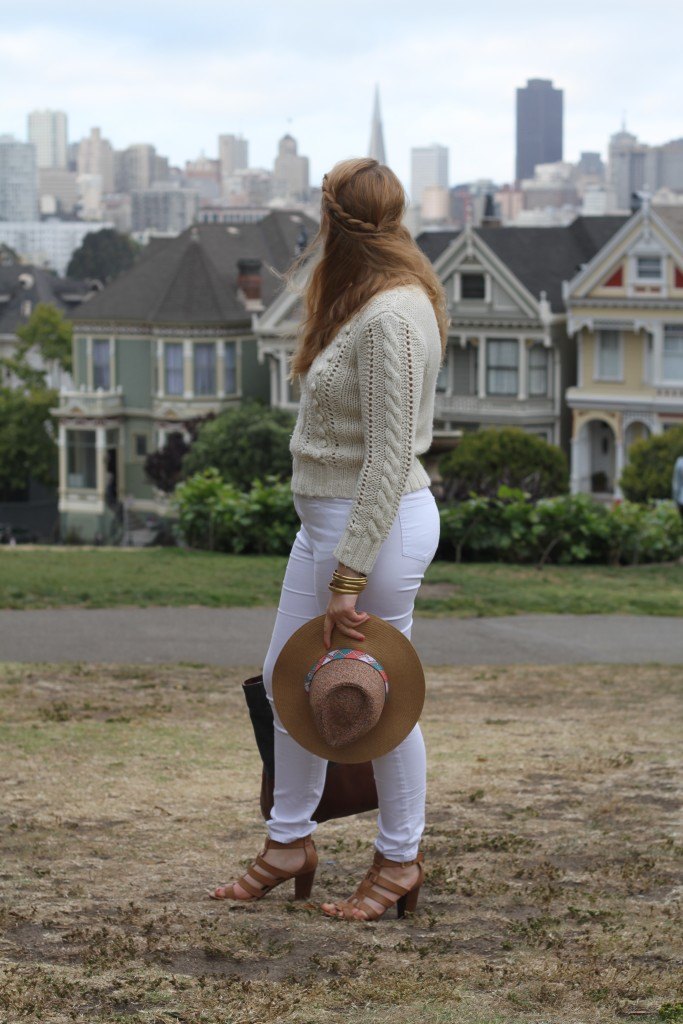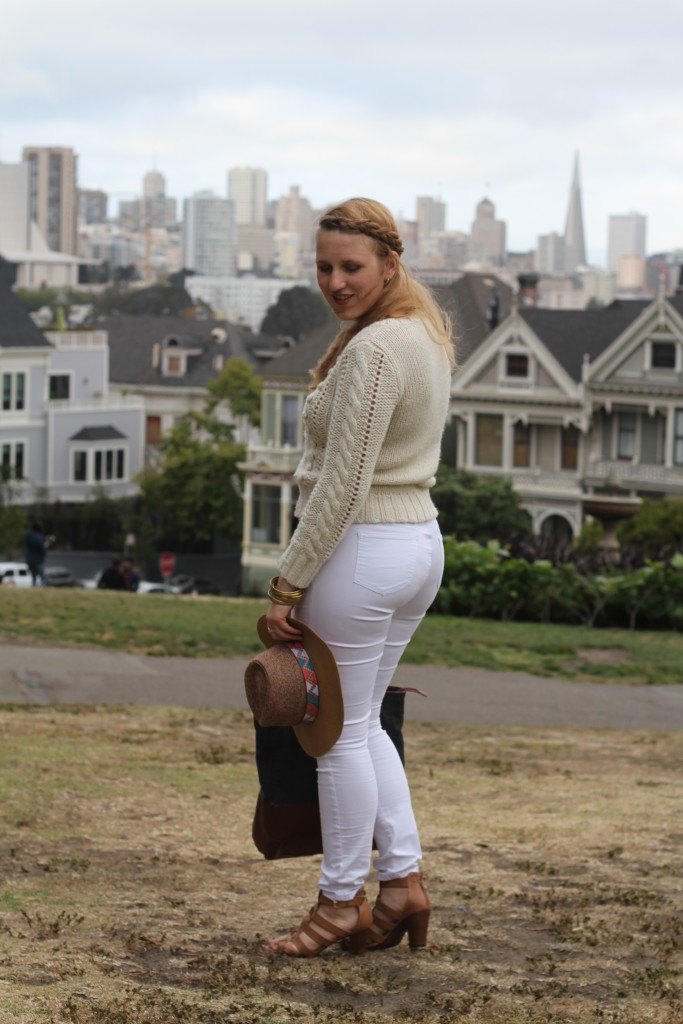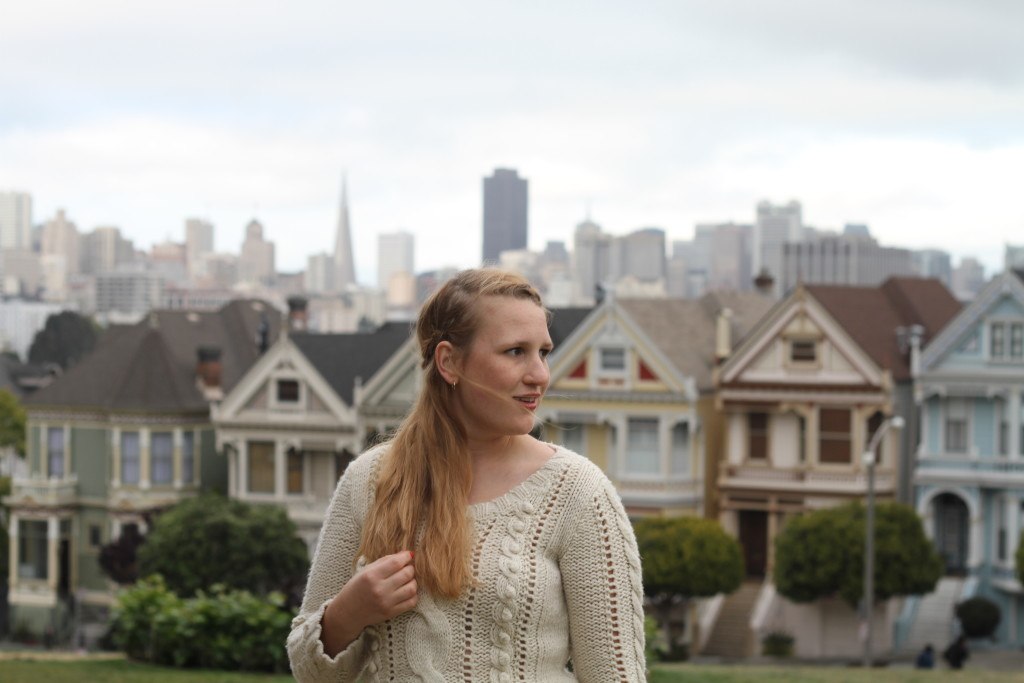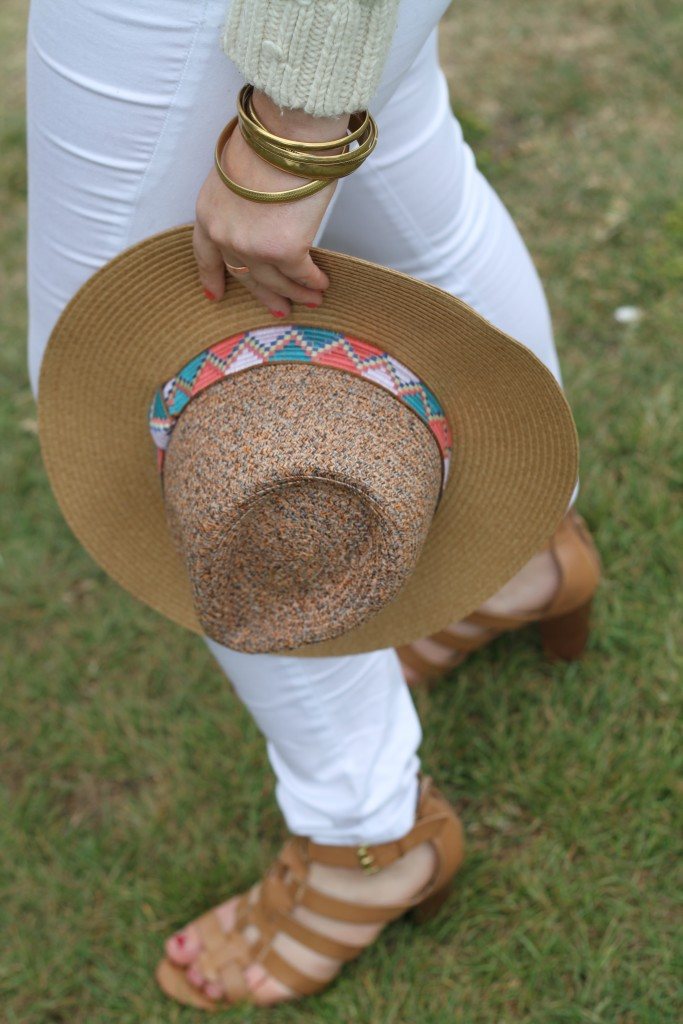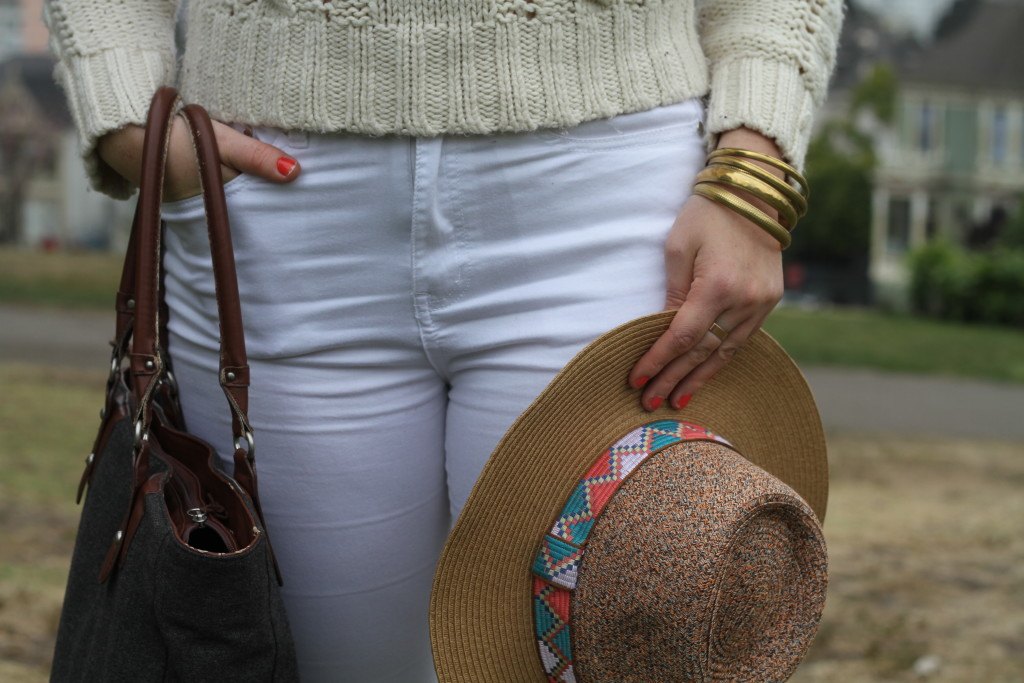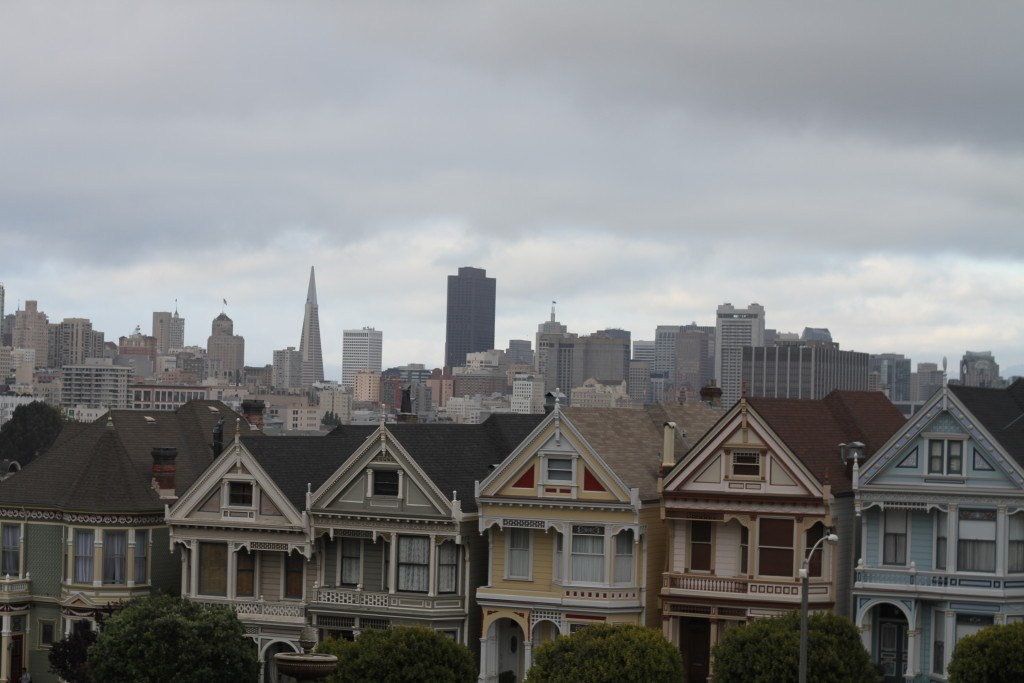 Anyways, I've always hesitated to wear white since I'm so clumsy – I couldn't be positive I'd make it through the day without spilling salsa on myself. But that doesn't mean I don't like wearing white, in fact I love it. Just like all black is flattering, all white is always very flattering.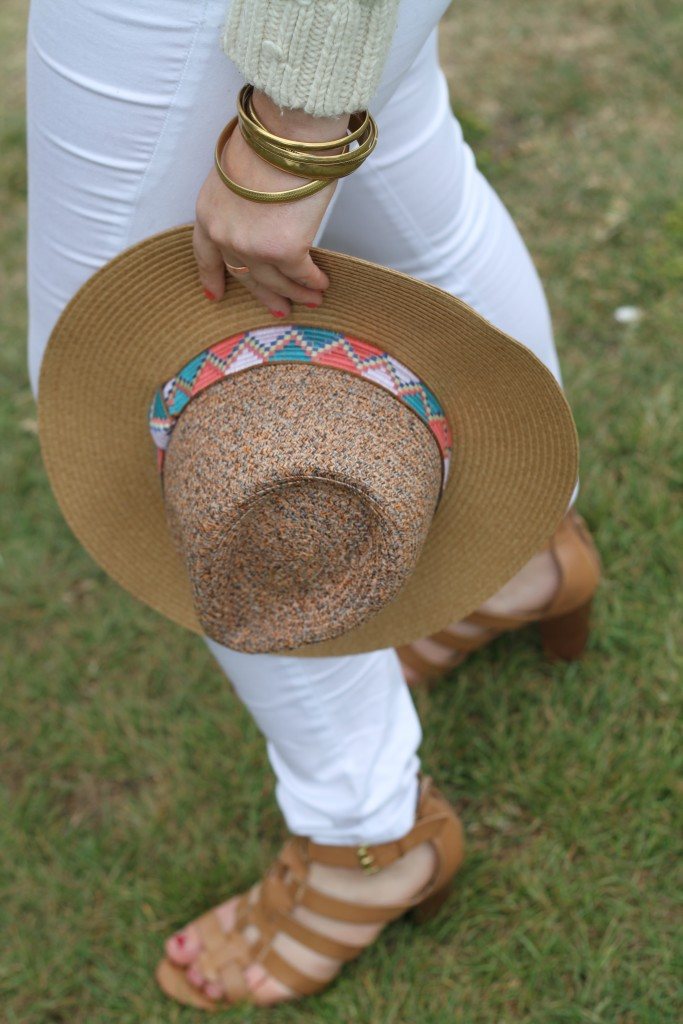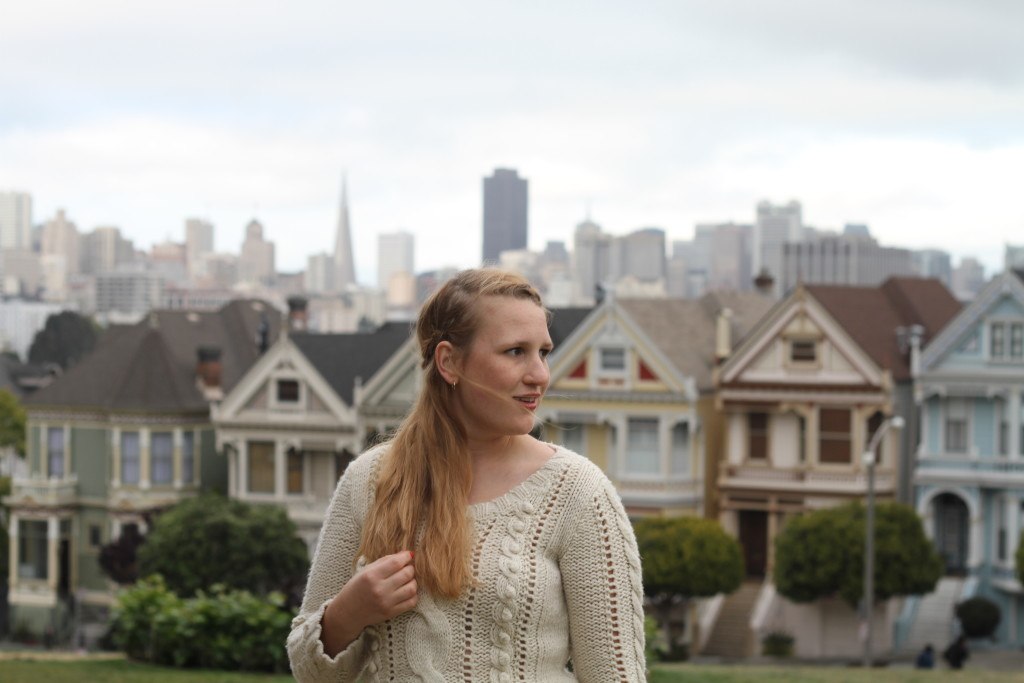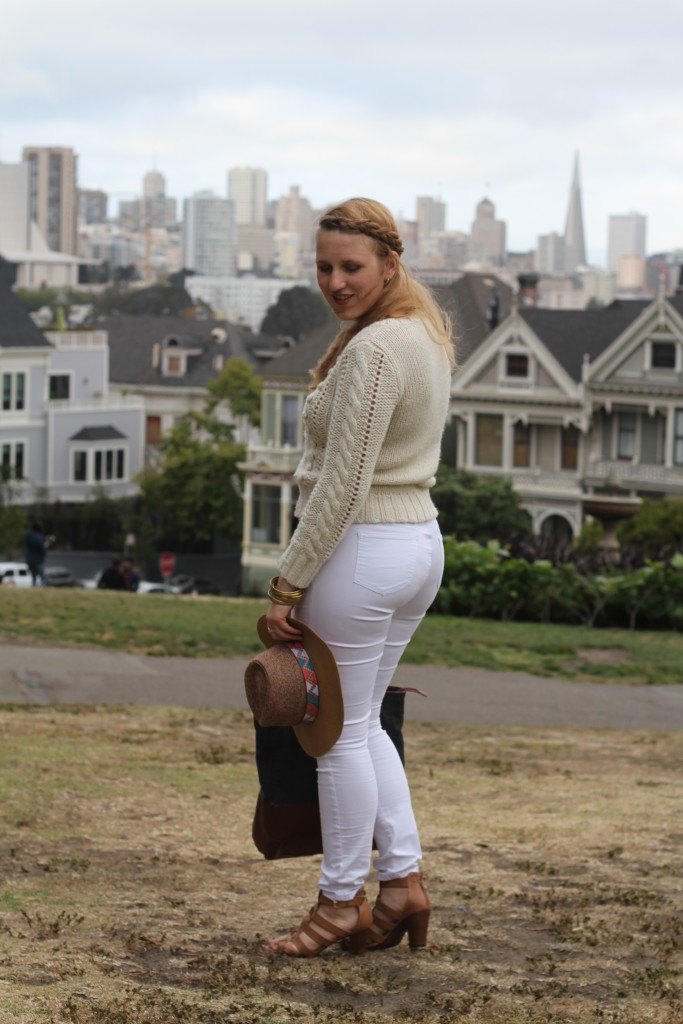 So, since Memorial Day is here I thought I'd try out white again. I picked up a pair of white jeans from Buffalo Exchange and, after a day of avoiding sauces and coffee, I managed to keep them clean! I was paranoid all day that I'd mess them up, but I was seriously attentive to what I was eating and where I was sitting. Success! I love white jeans and all white outfits. I think they're very classic, chic and airy, everything I love in spring/summer outfits.
Pants & Hat // Buffalo Exchange, Sweater // Forever21  Purse & Sandals // Target