There's a huge misconception that you have to be on top of Parisian fashion trends when you visit Paris. I'm guilty of this myself! I didn't want to look like a tourist… but I am a tourist!
And while there's some truth in the beauty and simplicity of Parisian style… they're also just like us in many ways – same trends, brands and influences. This is part of the reason why I fell in love with the city. You don't need to look like you're fresh out of fashion week in Saint Germain or anywhere in the Latin Quarter for that matter! But of course, it's fun to do a little Paris dress up for your trip.
I don't look like what the media portrays and prefer comfort over anything, but I think I looked pretty cute in front of the Eiffel Tower. If you're on the hunt for cute Paris outfits to wear and Paris packing tips for the average gal, buckle in for all the outfit ideas.
Shop my favorite Paris staples!


I went to Pairs with my boyfriend in November and spent 8 days in the city, though I wrote this handy 3 days in Paris guide to help you plan a weekend trip. I did feel pressured to look or dress a certain way to fit within the confines of French fashion. But I'm happy to say I grew more comfortable when surrounded by locals on the Paris Metro wearing exactly the same clothes I wear back home.
Before my trip, I was stressing out about how I should be dressing for the trip. What shoes I should wear in Paris, how do I look nonchalant while also comfortable and practical for sightseeing?!
French style is first and foremost, functionality as you go about your day around the city. With most of the French women, I saw wearing simple chic outfits of jeans, sweaters, sneakers and long trench coats.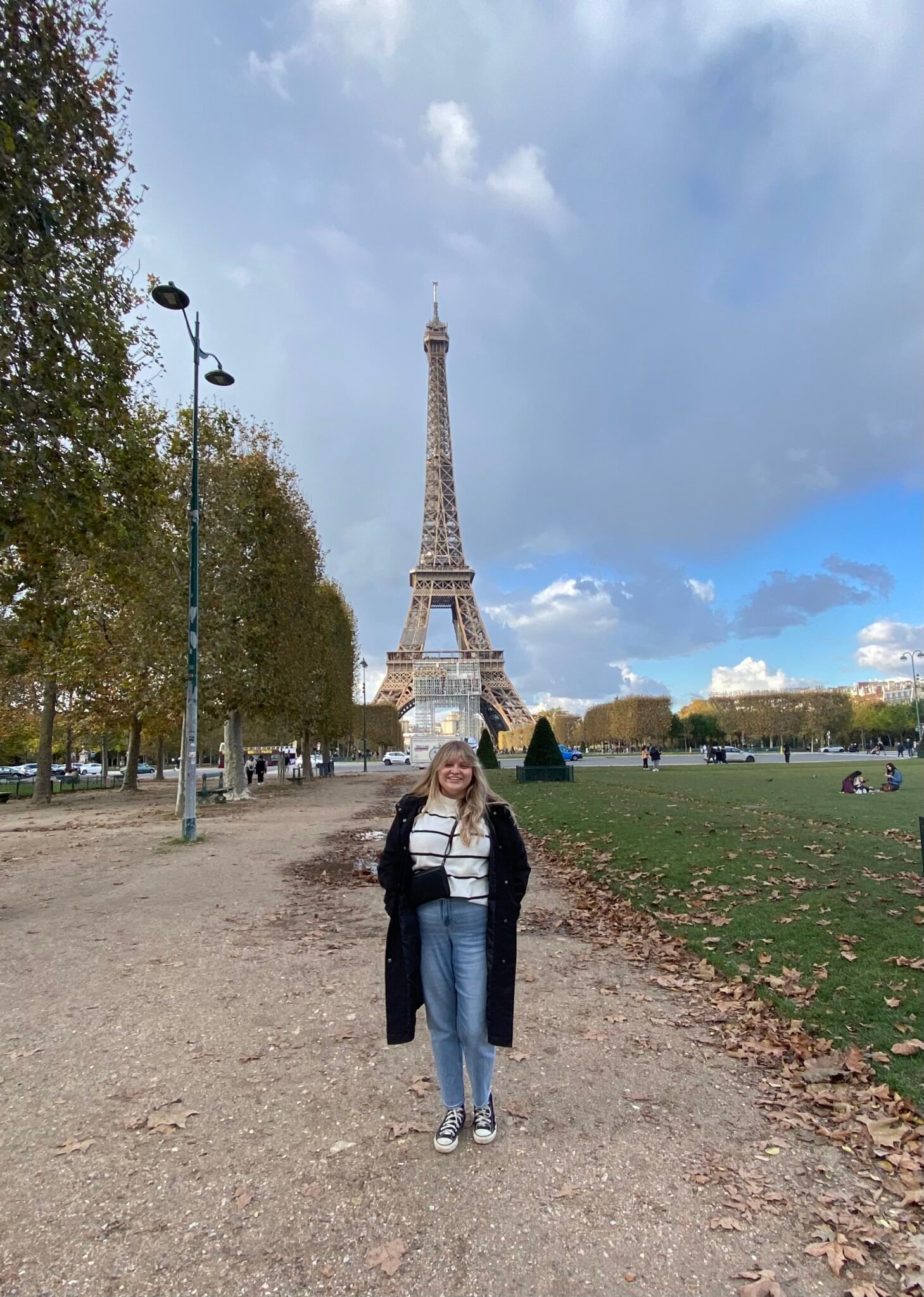 Paris Outfits: What I Packed For Fall In Paris (Plus A Capsule Wardrobe for Every Season!)
While most of the beret-clad people I saw were also tourists, I wholeheartedly think you should wear what makes you feel good. If you want to wear a beret, rock it! Do it for the gram. I support it.
The only thing that's a must: you need comfortable walking shoes. Especially if it's your first time and you'll be doing a lot of sightseeing at popular Paris attractions. There's a lot of walking involved! And these are cobblestone streets, so heels usually aren't a good idea. Teva makes sturdy sandals and Rothy's makes super comfy flats that are packable and walkable.
I loveeee packing for trips, and was pumped for Paris. It was my first big trip "post-pandemic," and I was bursting with joy. The only thing was our tickets only allowed a carry-on and personal item, but totally worth it for the cost savings. Shout out to Skyscanner for the incredible find: $400 round-trip tickets from San Francisco to Paris!
Because I had limited space, I kept my packing list fairly simple. In this post, I'll share some packing tips, travel packing lists, capsule wardrobe inspiration (including Paris packing list for all seasons) and outfit ideas!
Paris Packing Tips Overview
As I mentioned, I was very excited for this trip, so much so I bought new luggage from Beis. My old carry-on was slightly too big and I didn't want to risk it! I have The Carry-On Roller, The BackPack and The Travel Wallet, all in black.
I wanted to optimize the space from the backpack which zips wide open, and we used it for walking around! Plus the travel wallet so I could keep my things close in crowded areas (and safe from pickpockets). It's also theft-proof with RFID lining.
Another great brand to check out is Lo and Sons, a small AAPI luggage company that's making great carry-on bags.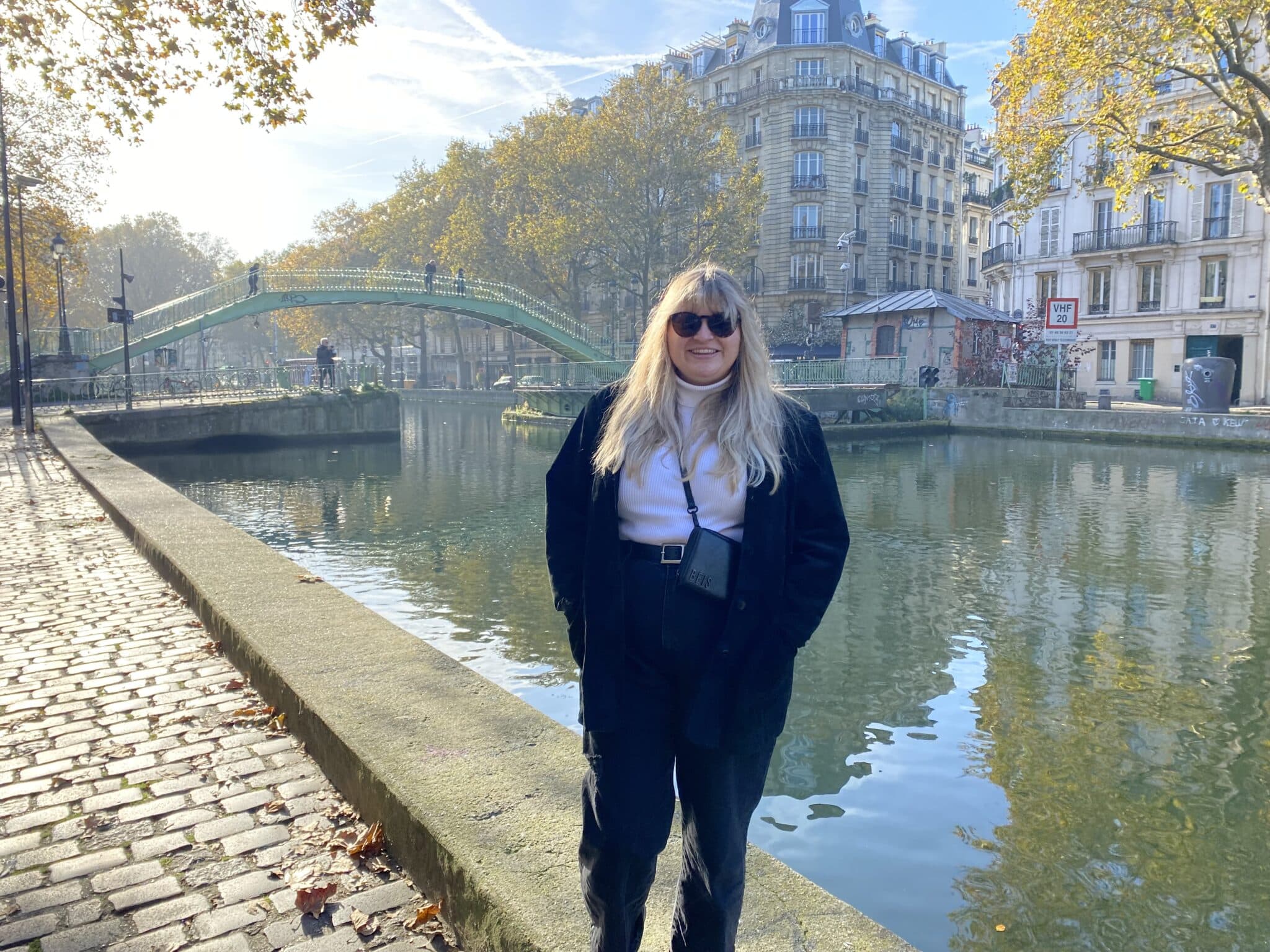 Packing Cubes
I can't go anywhere without my packing cubes. Mine are from Target, but any packing cubes will do (these Beis ones are on my list). Packing cubes are perfect for a capsule wardrobe or packing light.
Some people pack outfits together, but for this packing list I recommend packing by type of clothing. One cube dedicated to tops, t-shirts and dresses, another to jeans and pants. This way you can mix and match from each cube, and have a good idea of where each piece is. Use smaller cubes for pajamas, bras and underwear!
Pro-Tip:
Wrinkles are inevitable when packing for a trip. If you have space, bring a
travel steamer
!
Why You Need A Capsule Wardrobe For Paris
I used a capsule wardrobe for Paris because it helped take the stress out of putting together outfits every morning and focus on what I'm doing that day. Plus, a capsule wardrobe is easy to mix and match! My only regret was packing my bags until they were almost completely full. I wish I had a little more space to bring things back from Paris!
The best tip for putting together a capsule wardrobe is sticking to a color palette (I prefer neutral colors myself) so you can mix and match and layer to create different outfits.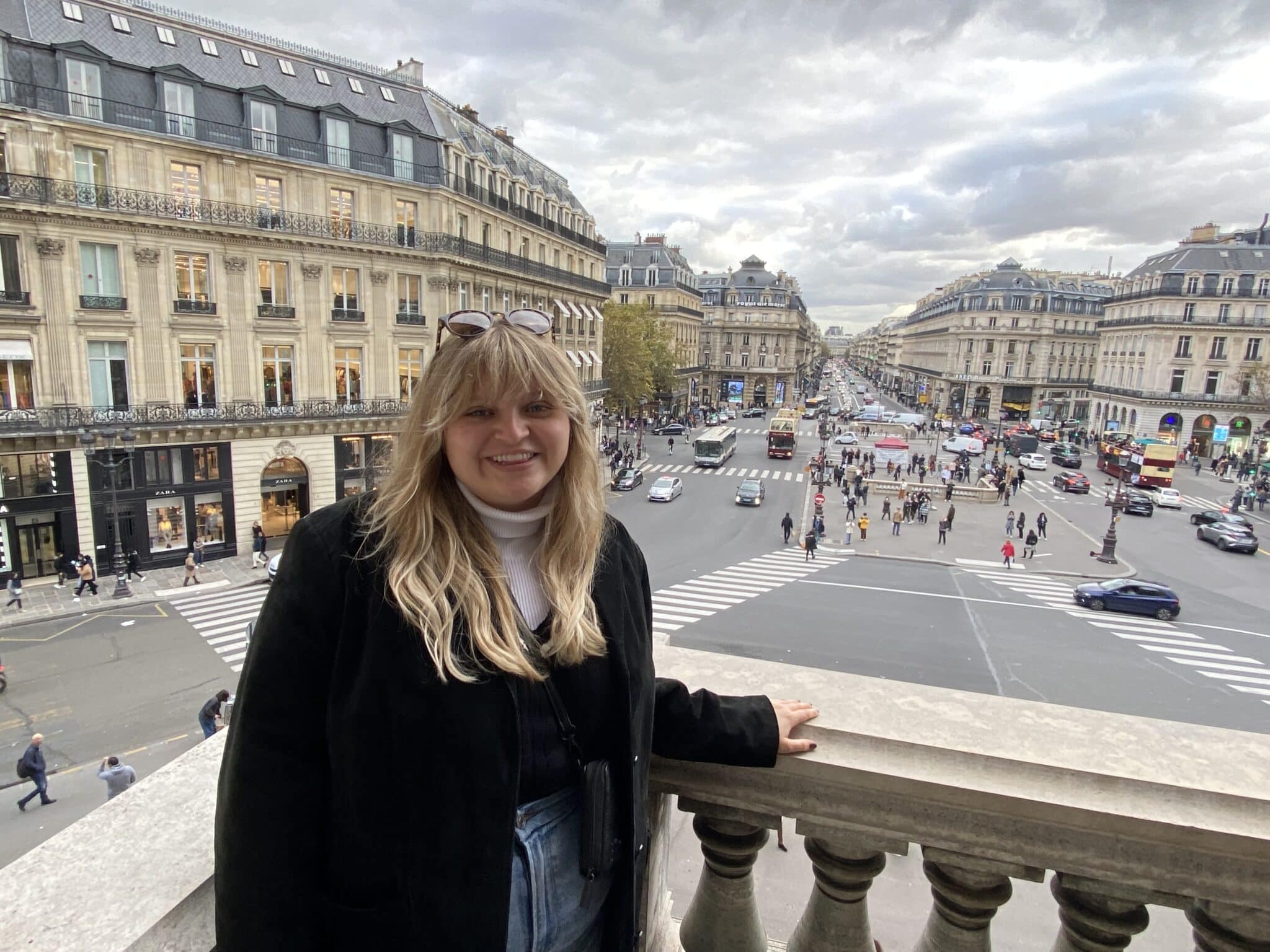 Layering is also helpful for when it gets cooler in the evenings or if there's a dress code where you need to cover your shoulders at places like Sacre Coeur. Once you figure out what you want to bring, try everything on before you leave and plan the different outfits.
Stick to simple tops, bottoms and dresses with a couple signature pieces like something with a fun pattern, bright color or thematic to your trip!
From Kara:
I'm a huge fan of colorful outfits (hey, I do own multiple rainbow outfits after all!) When it comes to how to pack for Paris and other old European cities, I love leaning on solid color pieces that can be mixed and matched with many things, but still pack that color punch I love (and don't scream "I'm a tourist!") For example, I'm living in Copenhagen for the summer and have been wearing this red
Son de Flor dress
everywhere!
What Shoes to Pack for Paris
I have to reiterate a little bit! The best shoes to pack for Paris are the most comfortable shoes you own. I wore Converse and the flat shoes weren't super supportive, but super light weight! No matter the season you visit Paris, walking shoes are a must!
Overall, I recommend at least three pairs of shoes: walking shoes like Keds, Vans, Converse, Reebok or Rothy's, a pair of sandals (for spring/summer) or ankle boots (for fall/winter) and one pair of shoes for dressing up your outfits (a simple ballet flat would do)!
As I mentioned above, Europe streets are usually cobblestone or uneven. On top of walking a lot, you'll want to leave the heels at home or only bring one pair for nice dinners out when you know you won't be walking much.
Shop my favorite walking shoes

Accessories to Pack for Paris
My best accessory for Paris? A good manicure! It was perfect for all of my coffee photos! I also recommend packing some basic jewelry to pair with your capsule wardrobe. Keep it simple! No more than 1-2 necklaces, pairs of earrings and rings.
For a bit of whimsy, pack a couple of signature accessories like a red ribbon during the winter holiday, a colored scrunchie or hair scarf to pair with neutral outfits, or sequins for New Years! I also upgraded my regular Apple Watch band with a slim leather band for a fun touch!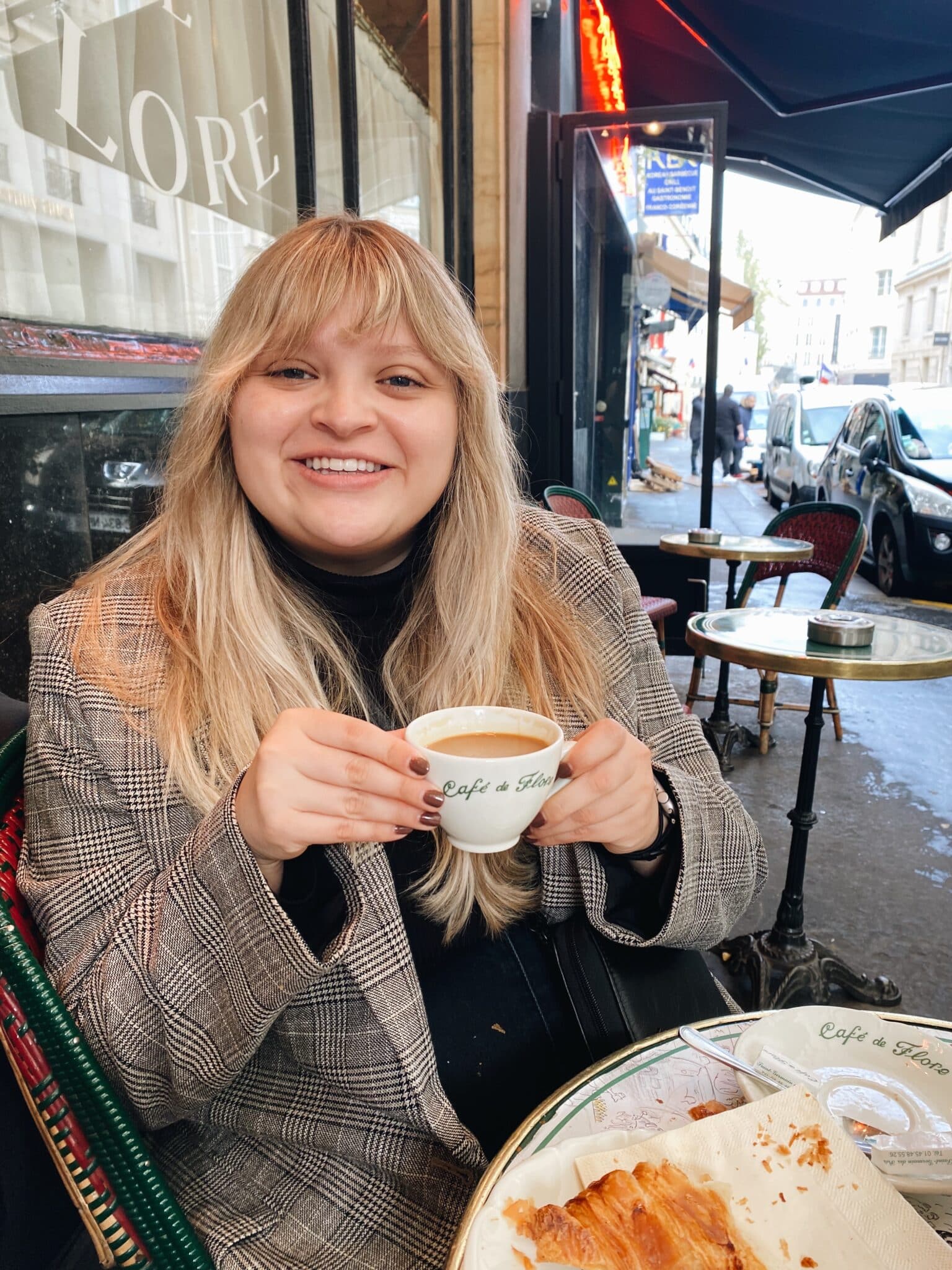 To keep smaller accessories (plus supplements) and things like bobby pins organized when traveling, I use these organizers from Amazon! It's perfect to avoid tangling necklaces with earrings and other things I can't live without. This makes all my packing lists for all my trips.
Another consideration, the Cadence Capsules. Whimsy Writer Jafei gives her honest take on the travel pods taking over social media: Cadence Capsules Review: Should You Buy the Travel Containers For Your Next Trip?
What to Pack for Paris in the Fall and Winter
While looking for clothes to wear in Paris, it's important to consider the season and the weather forecast. Not for fashion, but comfort and function. Fall in Paris is typically the rainy season. It's slightly cold with rain, so I packed sweaters for layering with heavier jackets (and a rain jacket).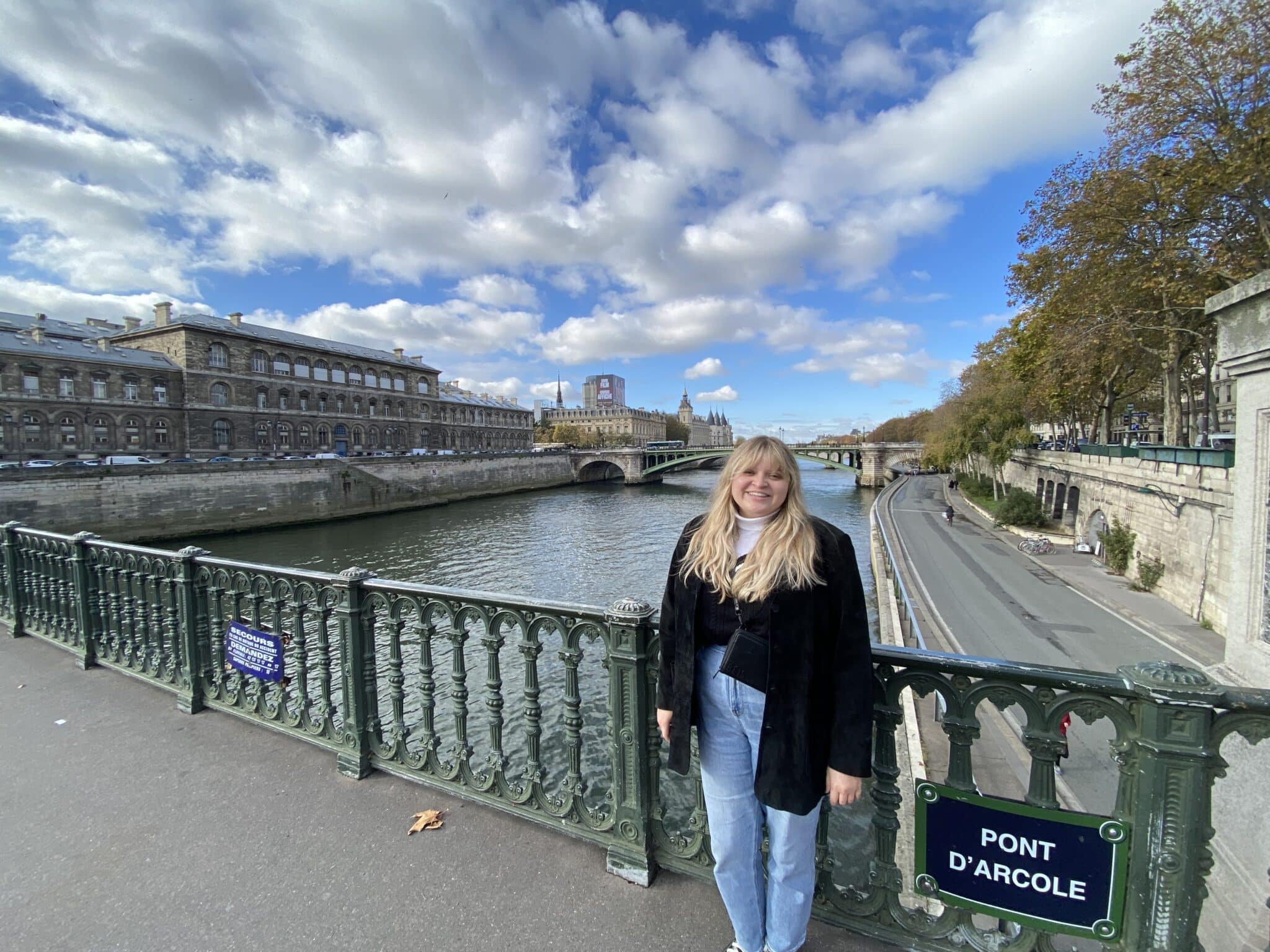 And it obviously snows during winter in Paris. So you need more layers to keep warm. Shoes for snow and rain are a must! I specifically recommend a solid pair of boots that you can wear with pants and dresses.
Pro-Tip:
I live in a completely different climate than that in Paris, and had to shop for a lot of warmer clothes. But learn from my mistakes and instead of buying a whole new wardrobe, save money and check out
a clothing rental company like Nuuly
!
Paris Packing List for Fall and Winter
Tops

Bottoms & Dresses

Jackets/Outwear

Accessories

Other considerations
Paris Outfits Fall & Winter Key Takeaways
The key to a capsule wardrobe is interchanging tops, bottoms and shoes to create a variety of outfits throughout your trip. In these list items, I used a couple of turtlenecks as my base. I chose this to keep warm and nix the additional need for a scarf layer.
I added a couple of sweater vests to my capsule wardrobe for a couple of reasons: 1) super trendy at the moment 2) gave my turtlenecks new life by layering on top!
The simple equation for outfits is turtleneck/sweater, jeans, belt, blazer/jacket and boots/sneakers. I was able to swap out the items to create multiple outfits over the course of my 8-day trip.
Something I skipped was dresses – only because I find dresses a bit more difficult when walking around in cooler weather. But a sweater dress or simple black dress is perfect for pairing with tights and boots. Tights are also great to pack for Paris winter outfits to wear with skirts and dresses or layer under pants for extra warmth!
What to Pack for Paris in Spring and Summer
Spring in Paris can be a little unpredictable weather wise. It can alternate from warm and sunny to chilly, rainy days! Again, layers are key to deal with variable weather. For example, a simple Paris spring outfit: a tank and jeans topped with a button down shirt!
Like any other city, Paris in the summer is hot and humid with the hottest month of year being July. Temperatures drop in the evenings so the extra layer is key when dining al fresco!
For Paris summer fashion, I imagine a classic outfit of jeans, a white button down and leather sandals (or ballet flats). Or, perhaps a breezy summer dress with a hair scarf and flats. You really can't go wrong! Shoes are again key for walking around in comfort.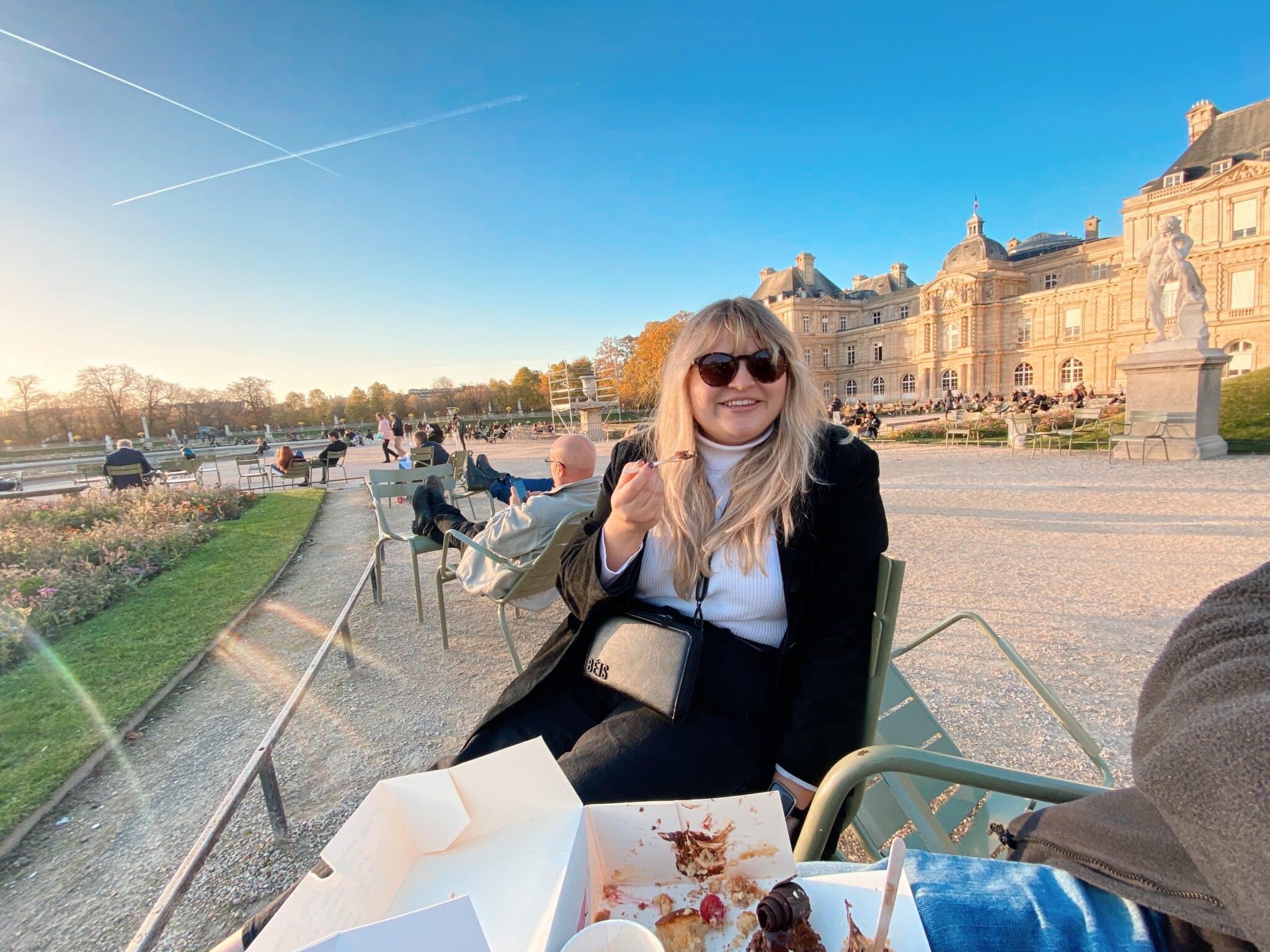 This Paris packing list is slightly longer than fall and winter because you should have extra room without the larger jackets/outerwear needed in the colder months. I always wear my larger items like jackets and boots on the plane to save space!
Paris Packing List for Spring and Summer
Tops & Dresses

Bottoms

Outerwear

Accessories & Shoes
Sun Hat
Neck Scarf/Bandana

Paris Outfits Spring & Summer Key Takeaways
Similar to the Paris fall and winter capsule wardrobe, this packing list is simple with a base of t-shirt and tank tops to layer with button downs (or wear on their own), a cardigan, jean jacket or linen blazer, and pants or shorts to get that classic French girl style without overheating.
In the warmer months, dresses are a nice addition to change things up. You can keep it simple or dress it up with a top layer of your choice plus fun touches like a sun hat or neck scarf.

What Toiletries to Pack for A Week in Paris
Something fun I did right before visiting Paris was getting bangs (for the first time in my life)! Luckily, I have an amazing hair stylist who gave me the hair cut of my dreams just in time for the trip of a lifetime, and gave me the tools to style my air on my own! On top of that, I live in a small town with beautifully clear skies and I knew my skin would need support in a big city full of the usual air polluters.
Here's a quick list of products from my hair and skin routine:
Shampoo and Conditioner
Hair Brush
Round Brush
Comb
The Ordinary Niacinamide and Hyaluronic Acid
Natural Deodorant
First Aid Kit
Chapstick
Hand sanitizer
I'm not a huge makeup gal, but if I were to bring along a few essentials for Paris, it would be:
Light foundation/tinted moisturizer
Red Lipstick
Mascara
Cream Blush
Other Things You Didn't Think Of…
When considering other travel gear that's important for traveling to not only France, but abroad. There's a few things that come to mind:
Travel Credit Card: Earn those points for your next trip and get a good conversion rate! But always carry a debit card or extra cash just in case. Kara made this point on her recent trip to Denmark.
Portable Power Bank (or charger): This was a game changer for us! While you're out all day without anywhere to charge up your phone, a power bank comes in handy!
Reusable Water Bottle: I bring one on every trip I go on! But it's especially important for a trip to Paris as you spend a lot of time walking around.
Flip Flops: A shoe that's comfortable and you don't mind losing or getting dirty… Taking it back to summer camp when you had to wear flip flops in a questionable shower.
Dedicated Spot for Paperwork: When I visited Paris in November 2021, I carried copies of our passports, vaccine cards and negative COVID tests. This could be a folder or a pocket, to hold anything you might need on hand like travel insurance!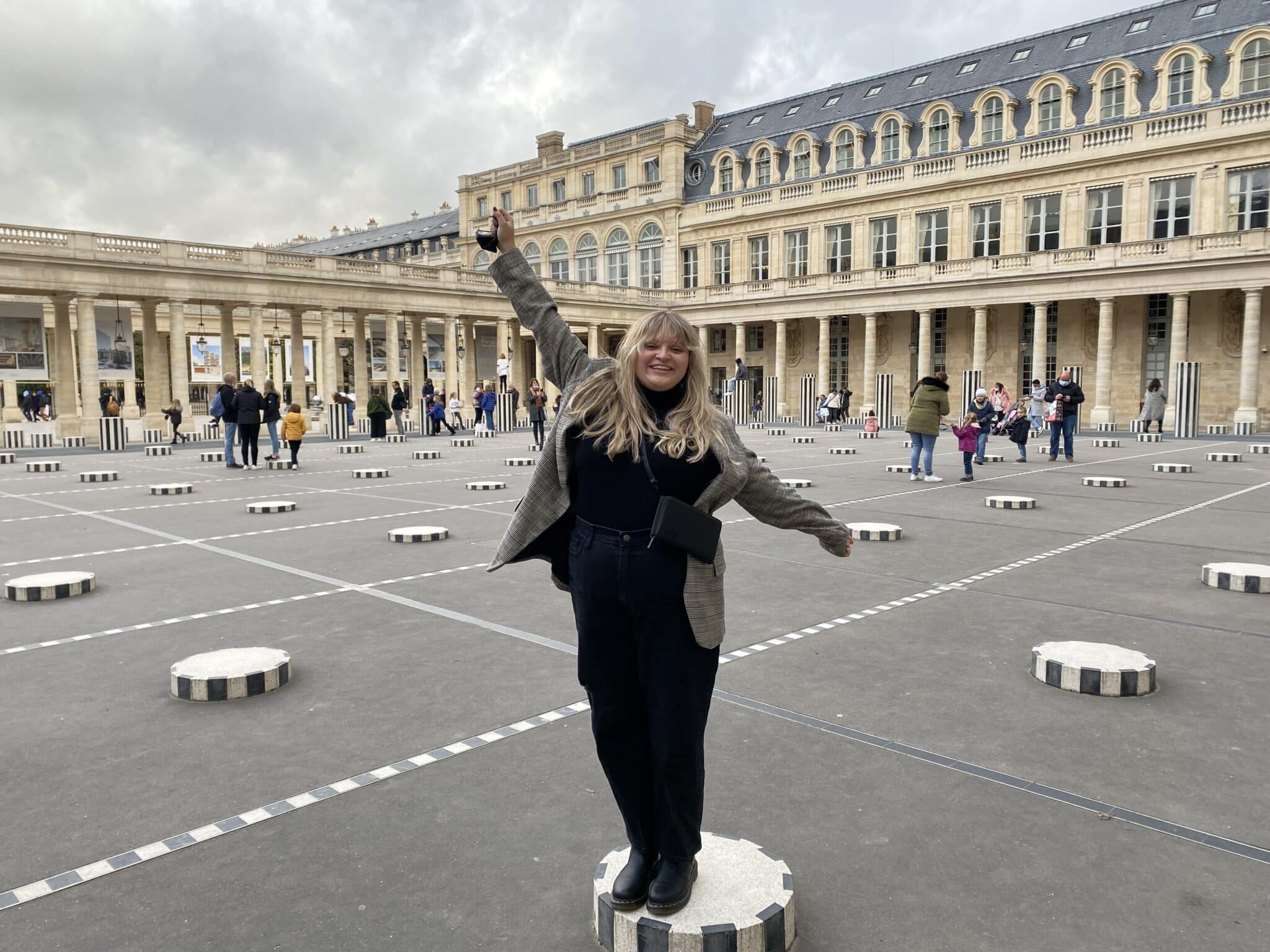 Do you have any Paris travel tips or packing tips to add? We'd love to hear from you in the comments!!