Picking a December candle was hard, I'm not going to lie. December is basically the red carpet of candle season.
This time of year is all about indulgence, connection, and gratitude. For me, and I think a lot of you two, that looks like getting cozy next to the fire, or a Netflix fire, watching cheesy movies, drinking wine, planning parties with friends (this year virtually), baking a LOT, and basically just giving into all the small joys life has to offer.
December Candles Perfect For Your Holiday Hygge Home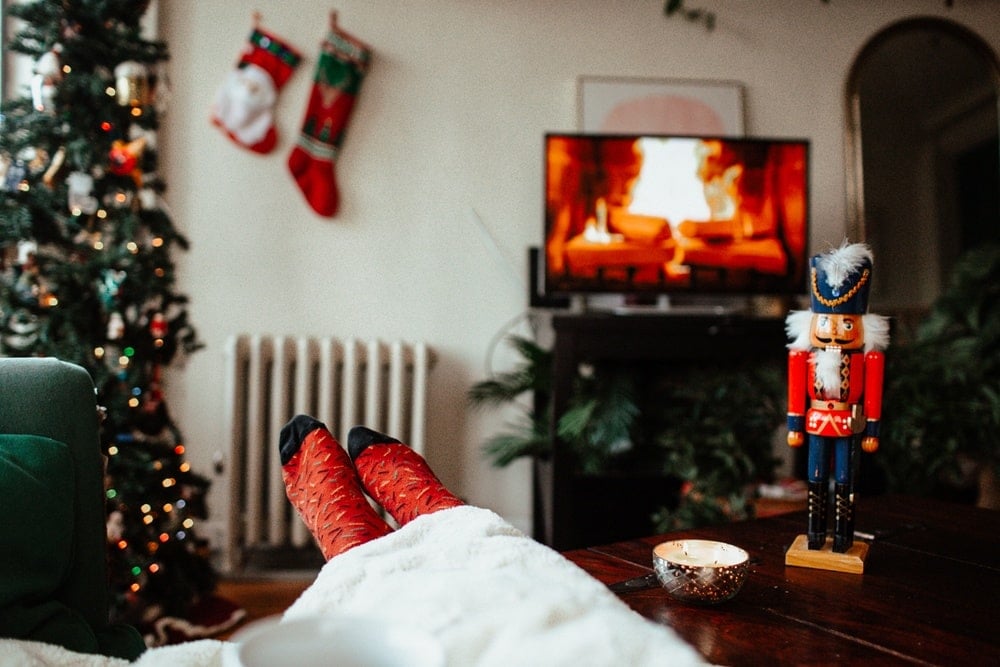 And, I FINALLY found two fantastic holiday home fragrances via candles that you are going to love. Just like with my November Candle of the Month, I'm sharing two this December because I know you'll be burning through them quickly.
At the rate I personally go through candles, I'll probably need at least 4 for my apartment!
Both these candles can be shopped online, one I think you can even find in select stores. They both are unique but still totally embodies what the holiday season smells like to me. Let's go!
Mer Sea: Sea Pines Retro Ornament Holiday Candle
Really the only way to describe this pine-scented candle is: Christmas trapped in a jar. My personal favorite Christmas time scent is pine. This smell instantly brings makes me back home to Wisconsin where I grew up on 16 acres of forest, when we chopped down a real 12 tree each year, when our den always smelt of fresh pine and firewood…
What I love about this Mer Sea candle is how far the throw of the scent is. Robin can usually smell it while sitting in the kitchen, which is impressive (despite living in a small apartment, usually the smell of candles don't travel that far.)
And of course, I think it's ADORABLE that this candle is poured into a little ornament shaped jar. Really screams "Christmas" to me. It has two wicks and is made from a soy wax blend. Mer Sea is a female-founded candle +home company and they offer this scent in tons of other candle shapes and products (like handsoap) to try out as well if the ornament jar is all sold out.
Cali Vibes Donuts With Santa
This Donuts with Santa candle is not all all "piney" but instead smells exactly like you've spent all day baking holiday cookies or pies. It has notes of vanilla, cinnamon, and spices. It's like they melted down an actual donut for this candle. If you (or someone you love) isn't a fan of all pine, all day for Christmas than try this scent out.
This phthalate-free + soy wax candle has a burn time of 45 hours to last you over plenty of movie nights next to your Christmas tree. You can shop is in a white or black jar to fit your decor and style. The throw isn't as quite strong as that Mer Sea candle, but it fills our living room perfectly so no complaints here!
Cali Vibes was founded just two years ago by a couple with the mission of creating scents that feel like "California". They started by selling candles at farmers markets but now you can find their candles in almost all the airports in the state, plus many hotels. So, keep an eye out as you explore California!
Other Candle Ideas You'll Love