I've been living in the Inner Sunset of San Francisco for over 5 years. This is my home and I have no idea why it's taken me this long to share a guide of all my favorite gems in the neighborhood but HERE WE GO!
Keep reading for my best restaurants in the Inner Sunset, where to grab a drink, cute shops and fun things to do when you're over on this side of the city. Grab a jacket in case Karl is visiting and let's get started!
Inner Sunset: A Local's Neighborhood Guide (Best Restaurants, Bars, & Fun Things To Do!)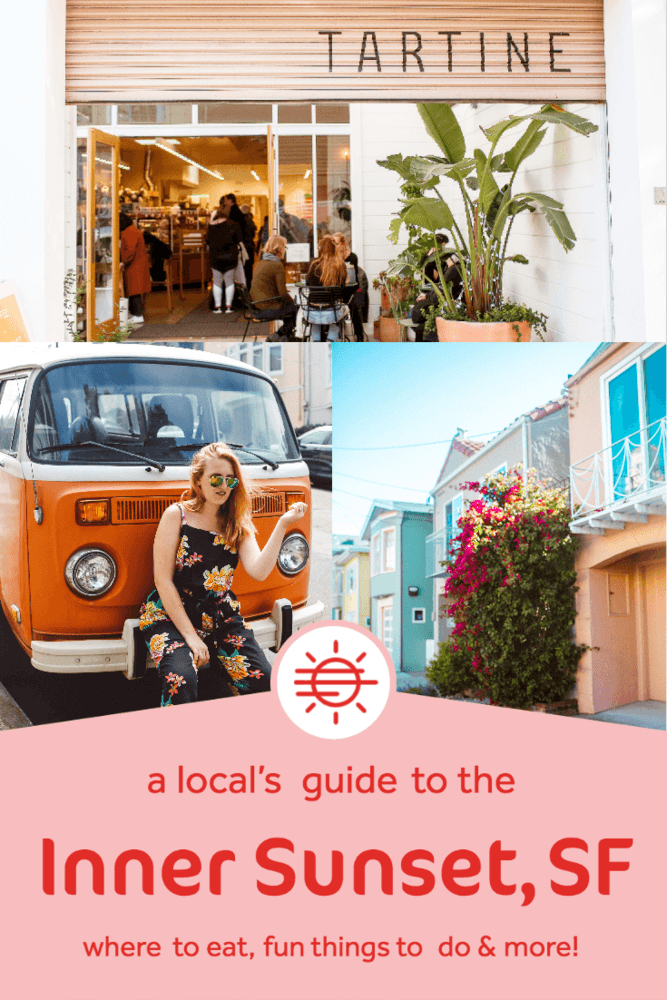 >> Got a question about the Inner Sunset that you need answered quickly? DM me on Instagram @thewhimsysoul and I'll be happy to help!
It's crazy how fast the city is changing. I know a lot of San Franciscans hate the change, but I'm personally really excited about the upgrades the Inner Sunset has been getting over the years. Upgraded bus stops, better roads and tons and tons of new, much-needed restaurants!
The Inner Sunset used to be sleepy but it's now a thriving foodie scene.
It's also next door to the Golden Gate Park (fun fact: it's bigger than Central Park) so it's easy to spend a whole day hanging out here. Right before sitting down to write this post I took a stroll around my neighborhood and kept walking by restaurants being like "oh dang, this one is good too!!"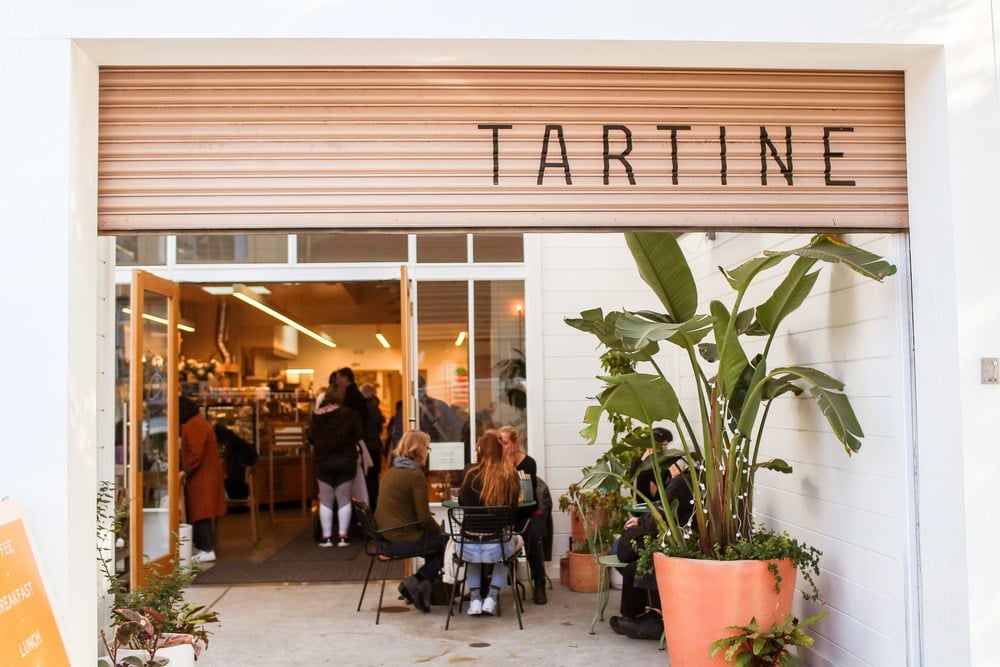 My Favorite Inner Sunset Restaurants
Like, holy moly, seriously are there a LOT of amazing restaurants in the Inner Sunset. So I'll kick off my guide with my favorites that I personally frequent. Most of the restaurants center around 9th Avenue and Irving Street, though some are on the other end closer to 19th (this are is flat so it's easy to walk around!)
OMG OMG OMG this is a new spot that has amazing Indian food. This restaurant is family owned and they prioritize sourcing ingredients from local California farms so everything is fresh. I especially recommend the butter chicken here which is the best I've ever had. (They're big servings, so you may only need one order of butter chicken and some garlic naan for two people.)
We finally got a Tartine recently and I find myself here for lunch a little too often. Tartine is a local bakery that has a few locations around the city and makes everything fresh each day. Their food is like crack. Anything is a good option though I personally adore their carrot hummus, white anchovy smørrebrød, soups and cookies. Always a lot of people here but the line moves fast so don't get discouraged!
Another fantastic bakery is Arizmendi. They make bread fresh each day as well, though I usually just pick up pizza by the slice here (it's fancy and tasty for a quick lunch!)
Nopalito is one of the darlings of the Inner Sunset. Pre-COVID days getting a seat was low-key a competitive sport since locals pack it all the time for their fresh Mexican food! We LOVE their Micheladas (so spicy and tasty!) and everything on their menu is great but I always order a mole dish. Oh, and you can't see it from the street but they have a heated patio out back that we try to sit in if it's free.
Our go-to spot when we're craving donuts on the corner of 9tha and Judah. It's open 24 hours a day so it's the perfect spot for a late-night sweet snack. It's cash only so make sure to bring some bills!
This little gem is kitty-corner to Golden Gate Park and thus has turned into a spot we frequent on weekends when we're hanging out in the park. We love their lamb gyros – pick one up and head over to the Botanical Gardens or baseball field for a little picnic!
Our favorite ice cream shop in the Inner Sunset! They have fun flavors (like strawberry balsamic!) and we usually pick up a scoop to share before walking home.
Hollow
The Hollow coffee shop is probably the most "Instagram-worthy" spot in the Inner Sunset. I mean, just look at how cute it is!! Beyond aesthetics, they make the best Matcha Latte in the city and also fun seasonal drinks, especially around the holidays.
IPOT is a traditional Chinese hot pot with all-you-can-eat options and it's SO fun! Makes for the perfect date spot and also fun for groups or families! I recommend chatting with your server to ask for their recommendations based on your diet and preferences (since it's overwhelming if you are new to hot pot!)
The Game Parlour is airy and bright game restaurant! They offer over 1000 board games to play over food and coffee. They're most known for their waffles (like mochi waffles!!) I'm pretty sure they also have wifi since I see people with laptops there a lot as well.
And yes, they are both next-door to each other – LOL! San Tung is probably the most beloved Asian restart in the neighborhood. I think it's almost like a right of passage of any San Francisco resident to eat here at least once. The line can get crazy long but it's worth it for those chicken wings.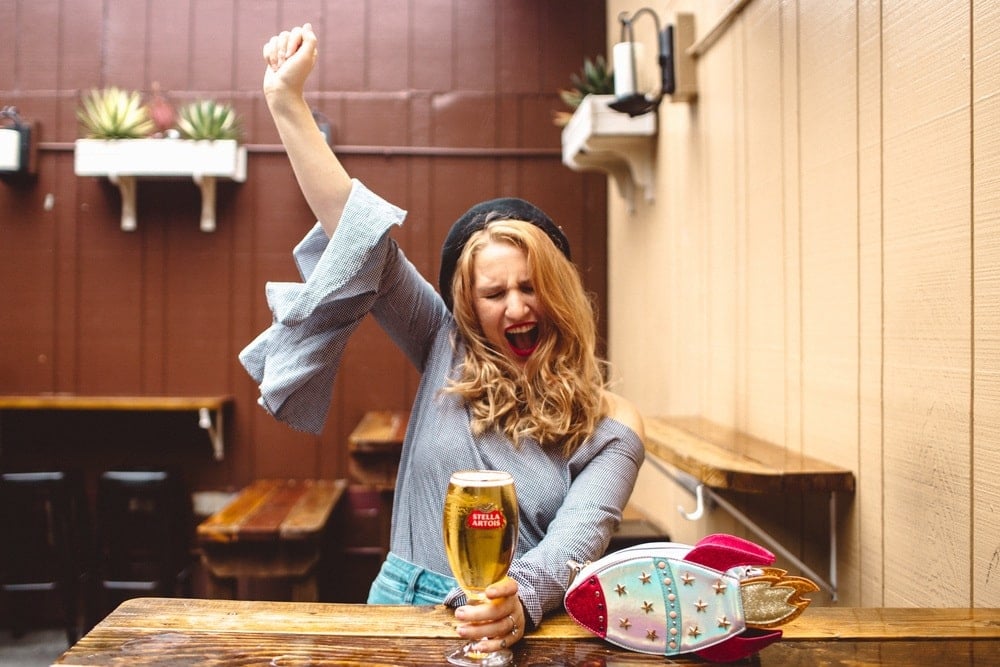 My Favorite Places To Grab A Drink In The Inner Sunset
I'll be the first to admit that the Inner Sunset bars are lacking compared to restaurants. We had a brewery (Social Kitchen Brewery) but it closed during the pandemic sadly. This isn't like Polk Sreet which is hoping with bars, but there are a few local watering holes to point out:
Little Shamrock
The oldest Irish pub in San Francisco is located on the corner of 9th and Lincoln Way! You simply MUST pop in for a Guinness. It feels like a traditional Irish pub: think dark wood, mismatched tables and chairs, tons of old photos on the walls. It's cash only so bring those bills.
Divey bar with tvs and dart boards in the back. We love coming here on New Year's Eve since they decorate it with tons of streamers.
Sports bar with trivia nights and an outdoor patio in the back. I've done Monday trivia nights here a couple of times. They sometimes have live music here, too.
The Best Shopping In The Inner Sunset
While most people come to the Inner Sunset to eat or visit the park, there are some cute boutiques & shops to visit as well!
Cary Lane
This clothing store offers designer labels for up to 80% off. It's a bit like a curated thrift store. You can sometimes find super amazing deals in bins or back racks, so be prepared for the hunt!
A chic Korean market with imported provisions and pantry must-haves (like fermented things, dry goods and Asian drinks)
A trendy fashion boutique with everything from cute dresses to shoes to earrings.
Sakura
The cutest little Japanese store filled with spices, food, toys and other household items!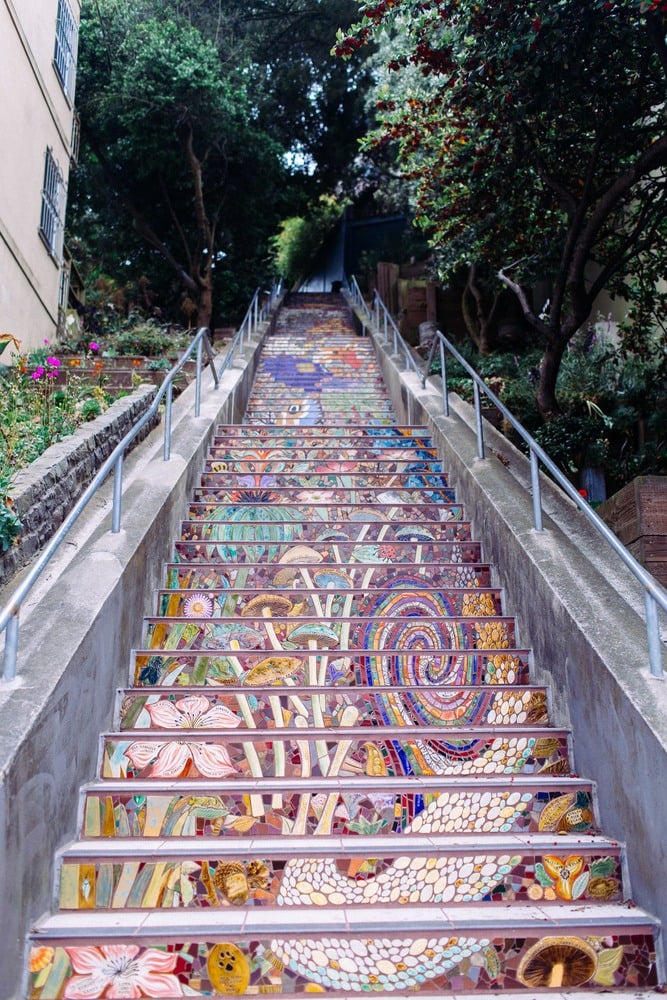 My Favorite Things To Do In The Inner Sunset SF
There are more things to see and do in the Inner Sunset other than eating (I know that the restaurant list was a bit long!)
Grand View Park
Aka the Doctor Suess Hill! It's all vertically up hills and stairs but it only takes about 20 minutes to hike and you can see SO MUCH of the Bay Area from top of it (from the ocean to the Golden Gate Bridge to downtown San Francisco. On a clear day, even Oakland!)
Irving Street Farmer's Market
Every Sunday there's a farmer's market on 9th in the parking lot next to the (former) Social Kitchen Brewery building. Come shop local veggies and flowers. At one end you'll find a pupusa stall that makes tasty pupusas for a quick lunch.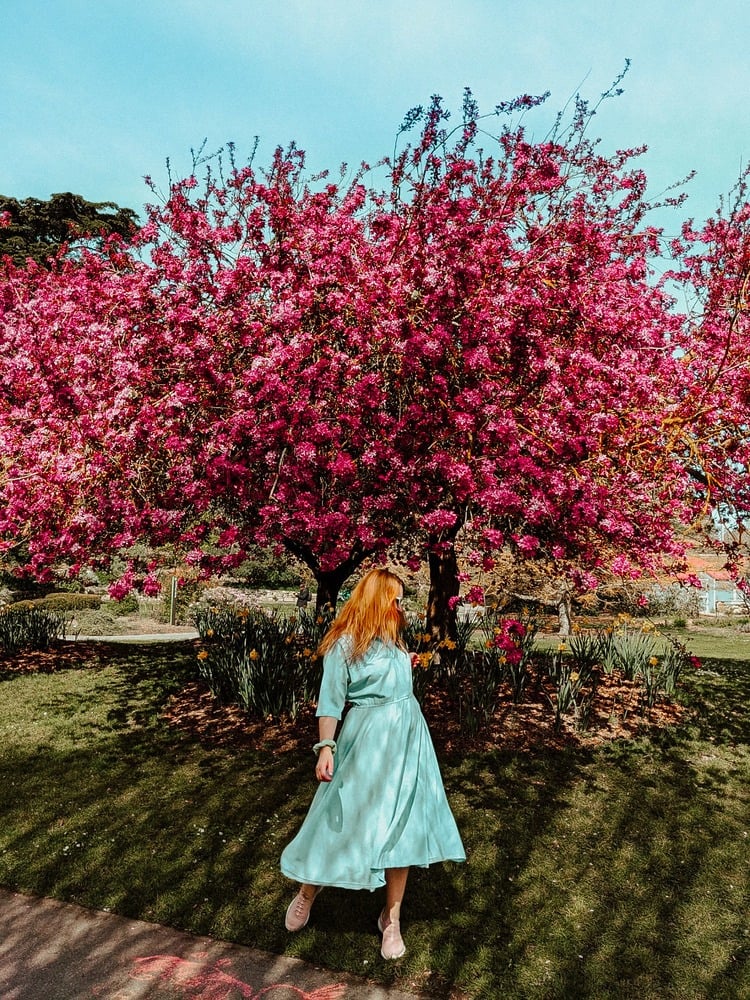 My FAVORITE place to stroll when it's warm out. The Botanical Gardens are free for San Francisco residents or $9 for adults. These gardens are super cool – they have sections for all sorts of regions in the world to reflect those native plant species. The best part of the gardens in my opinion is the Redwood Grove. That's right – you don't need to trek up north to see Redwoods in person, there are som in the heart of San Francisco.
Another fantastic garden across the street from The Botanical Gardens. The Japanese Tea Garden is the oldest one in the United States. It was originally built in 1894 and over the years transformed into an impressive 5 acre garden with pagodas, a bridge a zen garden and koi ponds. I recommend you visit early in the morning before the crowds hit. Stop by the tea house for super tasty green tea cheesecake!
One of the most unique things you can do in San Francisco is rent a paddleboat and row around Stow Lake! Stow Lake is a super cute part of Golden Gate Park filled with flowers, a waterfall, old bridges and tons of birds. The boathouse closes at 5pm and gets packed on weekends so perhaps try to rent a boat on a weekday instead.
There is SO much more in the Golden Gate Park. Like bison, windmills, museums, art installations and more. Check out my whole park guide here.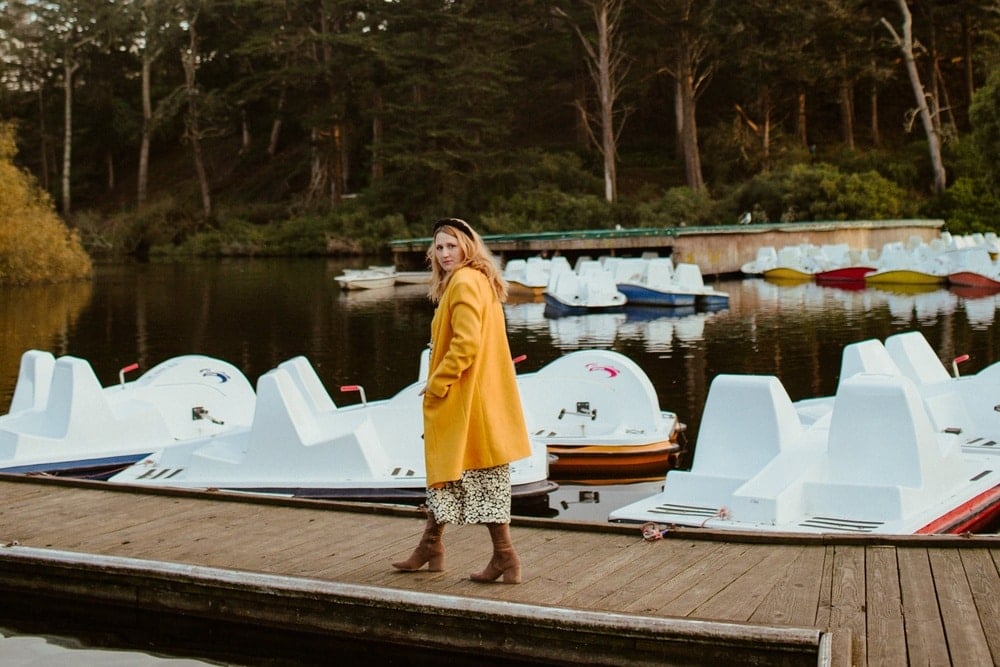 How To Get Here: Inner Sunset Directions
Bus: 7 goes from downtown Market Street, past the Haight and to the Inner Sunset. Get off at 9th and Lincoln.
Train: The N also connects from Market Street. It passes through Cole Valley instead. Get off at 9th and Irving (or keep riding to get to the Pacific Ocean!)
Car: There is TONS of free street parking in the area. We parked on the streets for 3 years. You may have to hunt a few blocks off 9th but you'll find a space.
Uber or Lyft: Ask your rideshare to drop you off anywhere but Lincoln Way, it's a dangerous road for cars to stop and let passengers off on.
Inner Sunset Weather: Aka What To Wear
We have micro-climates in San Francisco and the Inner Sunset tends to lean to the foggy side of weather. Even personal friends of mine who live on the other side of the city don't really believe me when I complain about the fog.
Sometimes the fog is so cold and intense in this part of the city that I have to pull out a winter jacket to stay warm. Usually, this fog is contained to the summertime but it's a smart idea to bring along a jacket when you visit, just in case! I have a whole post dedicated to breaking down what to pack and wear to San Francisco based on the month you're visiting (since it can vary a lot!)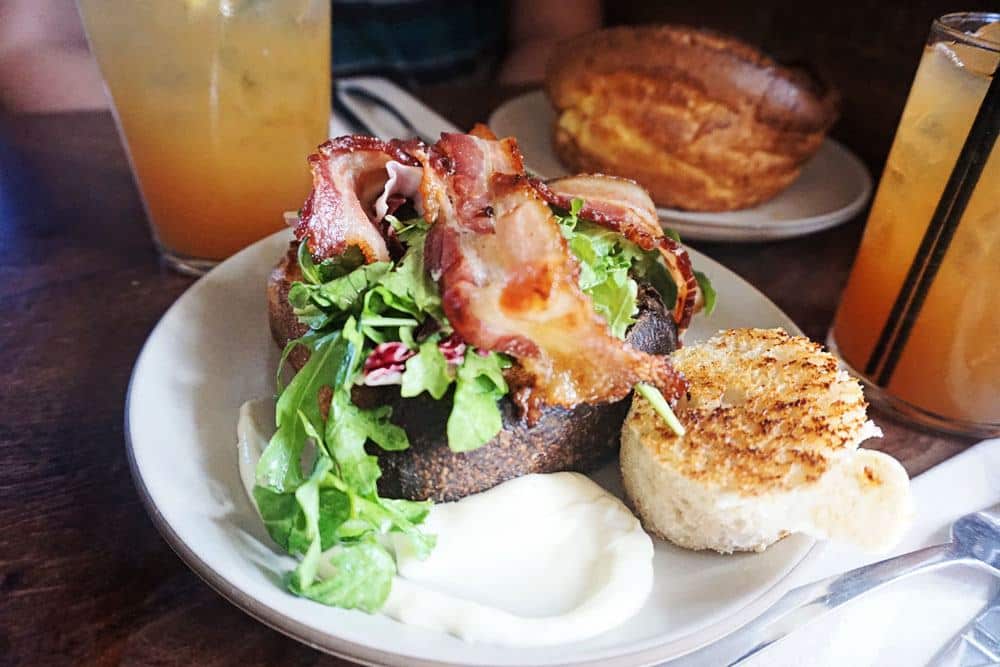 While you're here, consider exploring a bit further to the Outer Sunset District and to Ocean Beach. It's a straight shot down to the water! The Outer Sunset has some cute cafes and restaurants (like Devil's Teeth Baking Company or Outerlands.) You can also find the Dutch Windmills out there and of course, take a walk on the beach.
I hope this neighborhood guide helps you feel inspired to visit my beloved Inner Sunset and find fun things to do while you're here! If you have any questions, leave a comment or DM me on Instagram @thewhimsysoul and I'll be happy to help!