I love to travel but dang, it can be pricey!
When I first moved to San Francisco right out of college, I was broke but desperate to explore my new state, so I got quickly got good at hacking my way into cheaper travel.
Now, I'm lucky enough to travel for a living and I've picked up even more useful travel tips and tricks for reducing the cost of trips. There's a lot more to the game than just points! Keep reading for all my tips for traveling like a rockstar, without paying rockstar prices.
The Secret Travel Tips and Tricks We Use to Save Hundreds of Dollars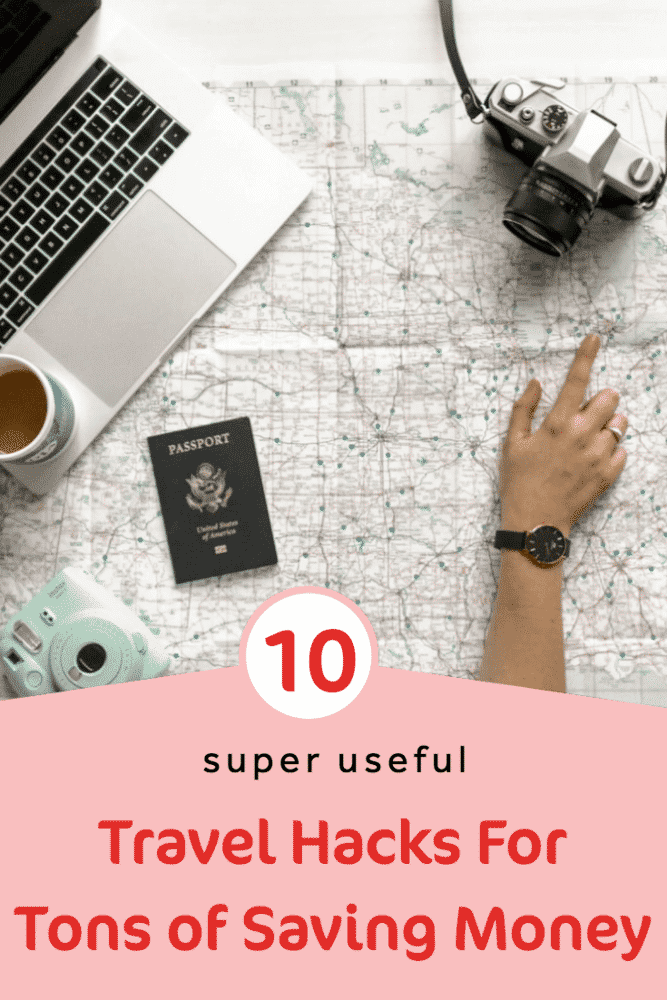 >> Got a question about travel hacks that you need answered quickly? DM me on Instagram @thewhimsysoul and I'll be happy to help!
Travel Tips and Tricks 2019
You CAN travel the world without blowing your entire savings, but it takes work and planning. I'm not going to lie – sometimes I get really lazy and I don't even try to research on an upcoming trip and I just pay for the convenience of "just getting the planning done" which ALWAYS causes me to overpay for trips.
*facepalm*
This is totally a privilege I have now and I always feel buyer's remorse afterward. We travel a few times a month for stories here at Whimsy Soul and sometimes I just need to check the planning off my to-do list for the sake of sanity. You truly do pay for convenience and when it comes to travel, I've learned how much that convenience can really be.
BUT, if you aren't lazy and have a bit of time to research, there's a lot of things you can do to plan a master trip at a fraction of the price. Let's go!
1. Travel At Off-Seasons
One of the most amazing tips I've learned is to travel at off-seasons when hotels and flight prices come way down. I was just visiting Scottsdale, Arizona and learned that you can book beautiful luxury resorts, like the Omni or CIVANA, for around 60% off normal prices during the summer and around 30% off during Christmas time compared to Spring, which is their high season.
I'm talking saving literally hundreds of dollars by traveling at off-seasons!!!!
And just look at how pretty these hotels are!!
This is why many savvy travelers (like myself) will only go to locations during the off-season so they can save money without feeling the need to cut corners on the experience. Scottsdale, for instance, may seem daunting to visit in the summer heat but is actually really fun!!
You use the morning for outdoor activities, like hikes in the desert before the heat sets in. Then, mid-morning, head inside for spa treatments (which are usually discounted in off-seasons, too!) or hit up cool museums (like Wonderspaces) followed by brunch on the patio.
In the afternoon, hit the pool! Scottsdale really knows how to do the pool scene right. (Water slides! Swim-up bars! Shaded cabanas!) In the evening when it starts to cool off a bit more, take an evening stroll around Old Town Scottsdale, do some wine tasting and grab dinner at a hip restaurant.
Swapping the time slots of activities is totally worth saving a ton of money! Learn more about summer travel discounts here or holiday discounts here.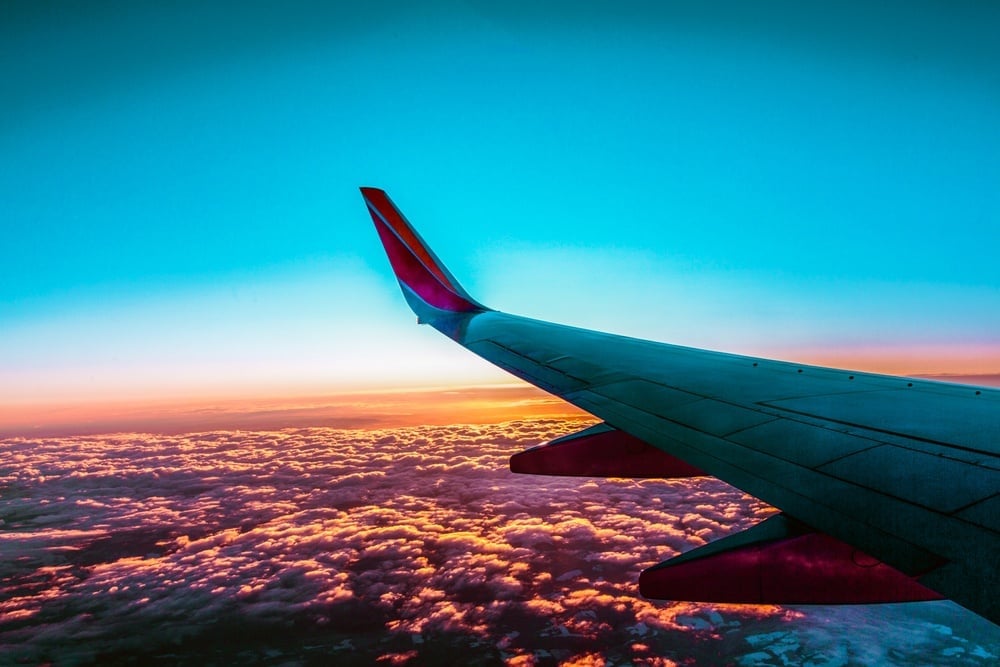 2. Use a Credit Card With Points & Perks
Of course you know credit cards are useful, but it personally took me years to figure out which cards are worth it.
I spent some time with an airline credit card because I got a huge point signup bonus and I also got some offer to fly with a companion for free. And while it was worth it on the surface, I found that airline credit cards don't have the other travel perks I wanted (aka the travel perks that actually save me a ton of money.)
Then I found the Chase Sapphire Reserve credit card, which is the best for travel! We've been using this card for about 3 years now and is a major reason why we can afford to travel so much. We signed up with their 100k points bonus, which literally paid for all the flights on our 3-week honeymoon trip to Europe.
This travel credit card also covers car rental insurance, which saves us hundreds each year (I hate how pushy those rental desk agents can be and I love waving my card and saying "Nah, I'm good man!") During a flight, if your checked bag gets lost, it's covered, along with flight delay coverage.
I just purchased my husband and myself medical travel insurance for an international trip we're taking soon and it cost us $100. Thankfully I didn't need to buy a more expensive plan because this credit card covers all the other stuff.
Looking for more airport travel tips? This card covers TSA pre-check ($80) and lounge access (between $25-50 a visit.) Aka it's helped us save tons of money on airport food on top of saving a bunch of time. If you are serious about hacking travel, this is the card to get.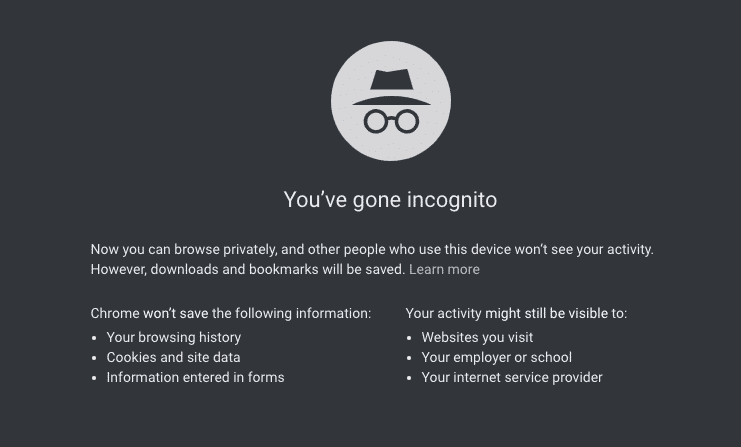 3. Research In Incognito Mode
This is one of the best travel tips I discovered years back: doing research and booking while in incognito mode.
In short: cookies are always watching you. Well, your internet behaviors at least. Have you ever noticed how the second after you start Googling things like "Scottsdale hotels" or "flights to Phoenix" your Facebook ads start pushing tons of Scottsdale things? That's because of cookies.
Why does this matter? Airlines and hotel booking sites are notorious for automatically jacking up prices if they know the user is set on buying that flight or hotel room, all thanks to cookie tracking. I've proven this to myself countless times.
Once, when I still worked in an office, I did all my research for a trip at home and plotted out the prices for flights, hotel rooms, etc. When I used my work laptop (a laptop that hasn't been used to do travel research, aka a blank slate) I was suddenly offered the same flights and rooms I was looking at for much cheaper prices.
After that, I've made sure to book all my travel on incognito mode so I could get around the cookies. I will sometimes be lazy and not research cheaper options BUT I always book on incognito mode!!
4. Eat Dinner During Happy Hour
We love to eat dinner early for two reasons.
First, the happy hour specials save us hundreds of dollars each trip. Dinner menus are usually always more expensive than the lunch or happy hour menu. There are some places that will literally price the same menu item for less during lunch than dinner. Crazy!
Instead of paying the expensive dinner menu prices at night, we visit for happy hour to take advantage of all the specials. For example, while in Maui, we used this trick lot because everything on that island is pricey, but especially dinner menus. We came for happy hour drinks and bites tapas-style, usually reducing our dinner bill by at least half.
The second reason we eat a bit earlier on trips is because we travel blog and LOVE taking photos at golden hour. Unfouranly, golden hour is usually smack in the middle of dinnertime, so we hate being trapped inside a restaurant when there's a killer sunset happening outside.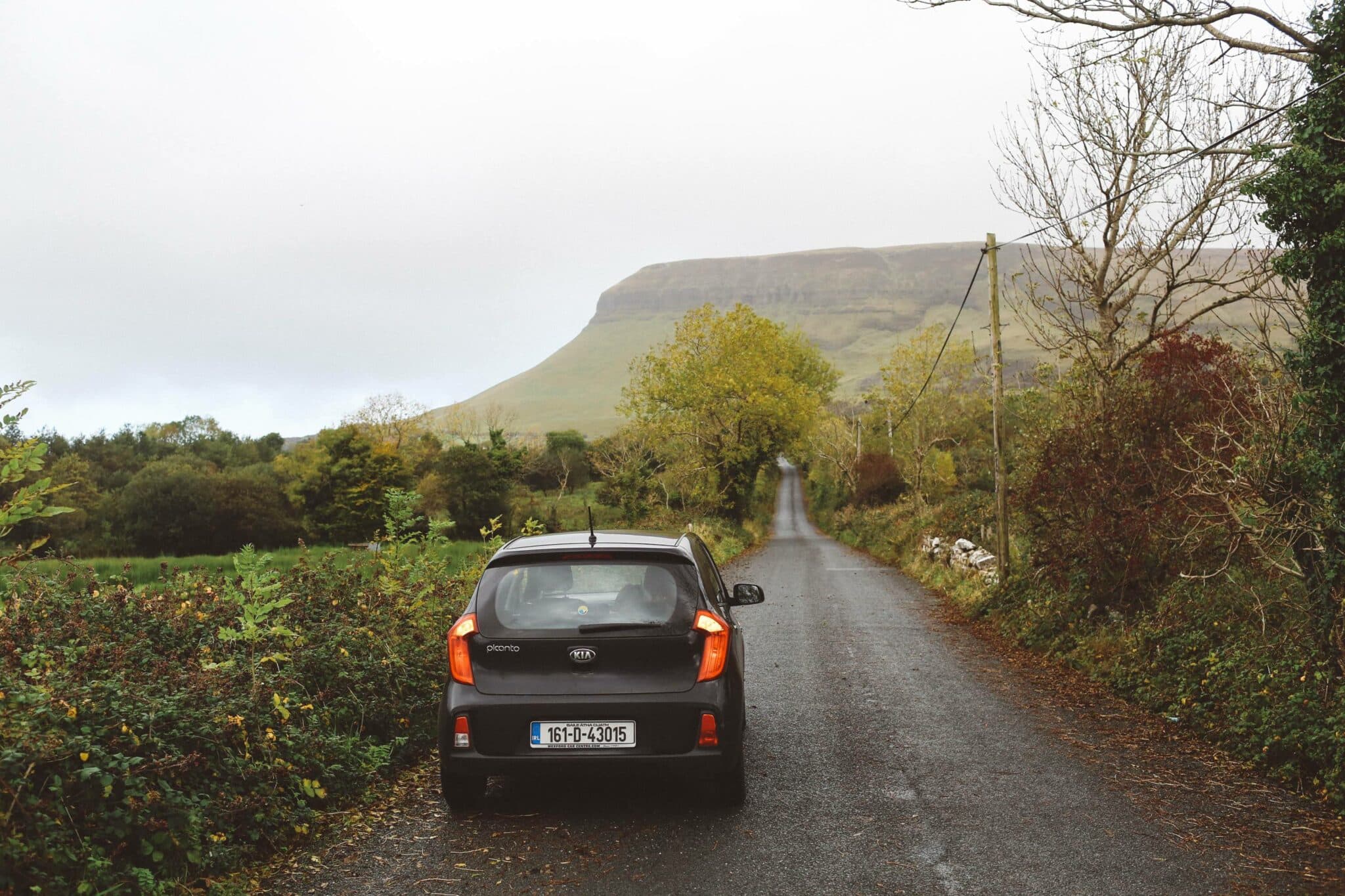 5. Use Google Maps Offline /Airplane Mode To Save Data
Did you know that you can turn your phone on airplane mode and Google Maps will still work? I didn't until we road-tripped around Ireland for our honeymoon a few years back.
I had got us an international pay as you go data plan and the first time we drove our rental car, I spent $10 on data before we even left the city limits of Dublin. We had the ENTIRE country plus some time in Scotland to still drive and I suddenly panicked about a $1000 cell phone bill charge.
I immediately put my iPhone on airplane mode and was totally shocked to see that Google Maps was still working perfectly fine. Now I use this hack all the time when traveling to avoid overusing data (even when I'm here in the states!)
Another piece of travel advice? You can also download Google Translate offline to use when you're visiting international countries!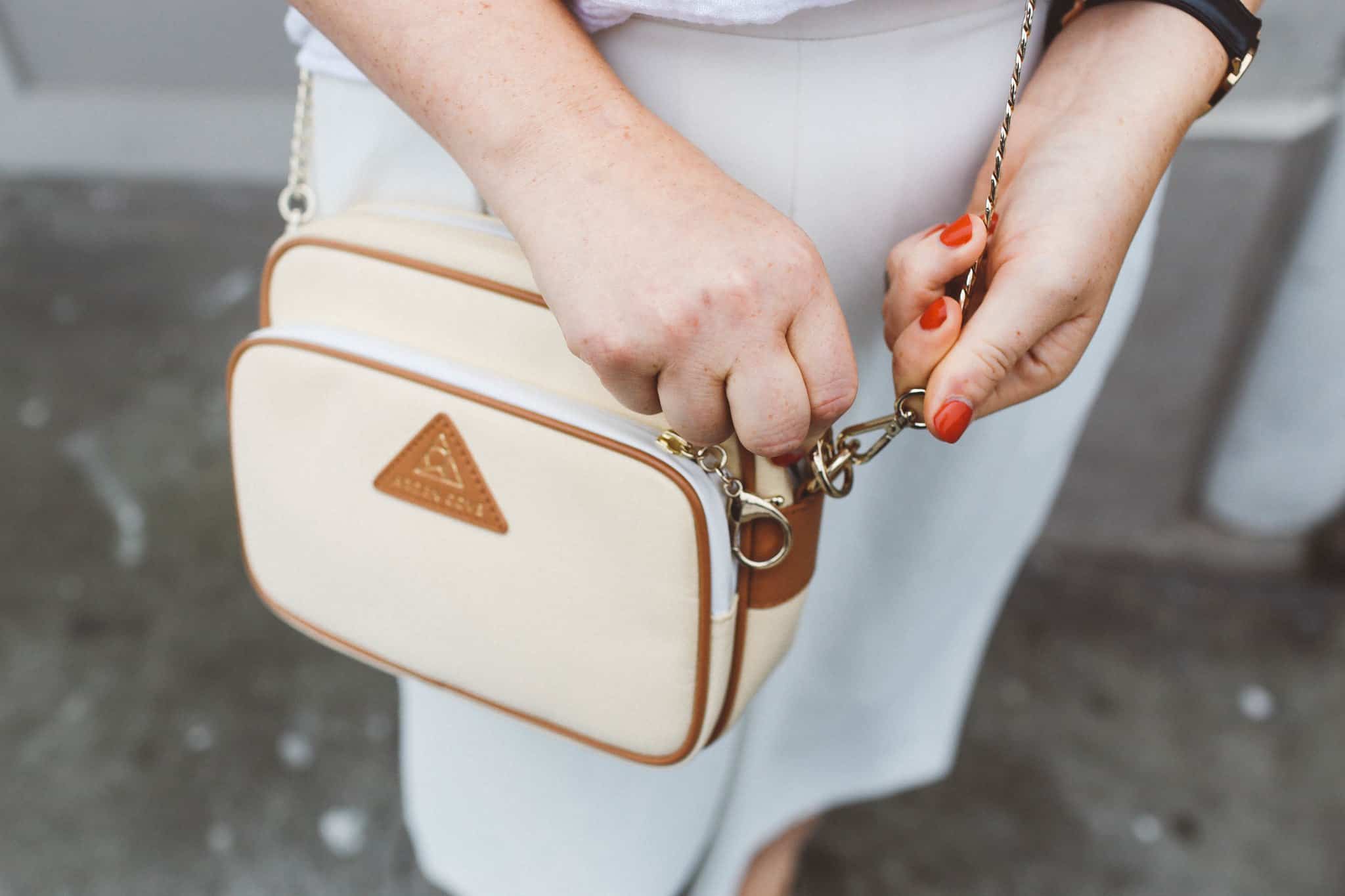 6. Use A Cute Anti-theft Travel Purse
There's nothing like clunky money belts or ugly anti-theft travel purses to really scream "hey I'm a tourist and have valuables, please rob me!"
As I rant about in this post, I firmly believe that using things like money belts can hinder rather than help. Instead, opt for a cute anti-theft travel purse that looks like a normal one. Basically, it helps you blend in with the locals and thus reduces the chance that pickpockets will target you.
This purse is the first thing I pack when heading to almost any trip, especially international ones. On top of being super cute and looking like a normal purse, it's full of things to protect me, like waterproof lining and RFID blocking material protects that IDs and credit cards from hacker scanning.
Best way to protect your identity, money, and belongings while traveling!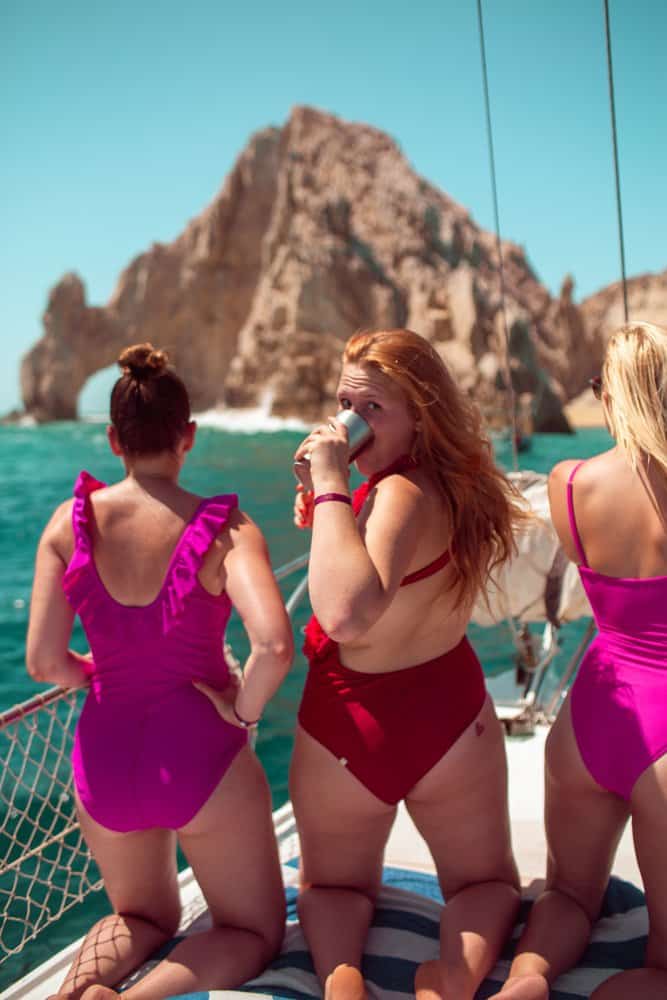 7. Book On Bundles
My newest travel hack obsession is one I learned from my Type A Ravenclaw friend who honestly probably should have written this post because she's a wizard when it comes to travel hacks.
She introduced me to Book It, a website that helps you find all-inclusive bundles to destinations all over the world.
She found us girls a 4 day all-inclusive trip to Cabo for just $750 per person (that's flights AND hotels that covered meals and drinks.) *Mic drop* We had happened to visit during the Cabo offseason, which helped with the reduced price (shoutout to tip #1 on this list!)
Now I always make sure to check this site out before booking anything because you never know what deals you'll find! It's probably the best of my money-saving international travel tips.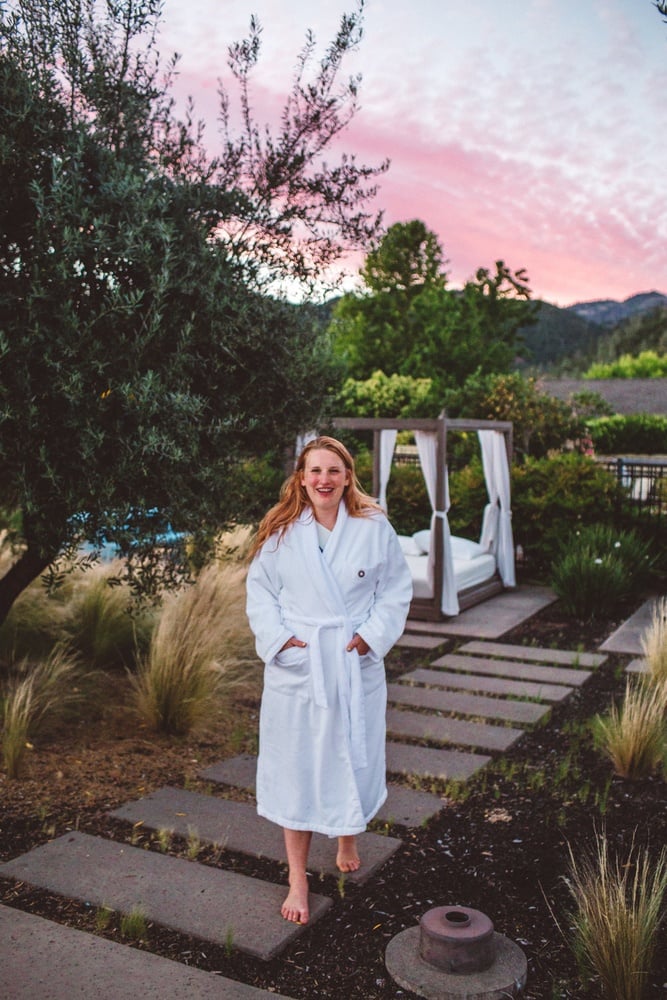 8. HotelTonight
I love using HotelTonight to book nice hotel rooms at a fraction of the price. For example, this summer Robin and I scored a night's stay at this super fancy luxury resort in Napa Valley for $400 (compared to their normal rates of $900+ a night!!)
Sometimes you just have to treat yourself to a nicer hotel room and you totally shouldn't have to ever pay full sticker price to do so!
We usually use HotelTonight to book last minute hotels, like if we decided to do a last-minute trip or during any travel delays. This app is super handy for saving tons of money. Use my code KHARMS11 for $25 off your first booking!!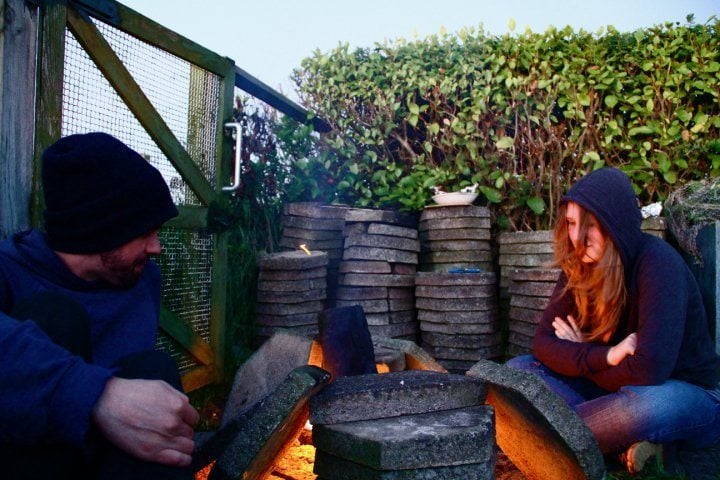 9. Couchsurfing
Last but not least, if you are super broke but still set on leaving home for an adventure, consider Couchsurfing. When I was 18, just a week out from my high school graduation, I did my first solo trip abroad to Ireland, and I spent most of my 2 weeks traveling around the country and Couchsurfing with locals.
It's a fun way to meet new friends and all sorts of people, and of course, get a place to crash for free.
I was pretty surprised at the adventures Couchsurfing got me in Ireland. Like, with one host, he worked for a really famous Irish photographer and randomly invited me to one of her photoshoots. I ended up getting to assist on that shoot which was a total fangirl moment but also a great thing to add to my resume at the time.
While in Switzerland in college, a friend and I stayed with a local couple who took us to a hidden lookout spot about the city. We never would have found this place if we didn't stay with them! I'm personally a bit past the era of hostels and Couchsurfing, but it served me well when I was younger.
Want more trip tips and travel ideas? Check out my Travel Tips Series!
I'm constantly trying to learn about new tips on travel hacking, so if you have a master tip you are ok with sharing that's not on this list, leave a comment below!
If you have any questions about any of these hacks, feel free to leave a comment or DM me on Instagram @thewhimsysoul and I'll be happy to help!