I grew up on 16 acres of forest in Southern Wisconsin. I learned how to build a fire at age 7. I spent entire summers barefoot and am entirely way too comfortable peeing in the woods if needed. Camping is something I have on lockdown, but glamping was still a new frontier for me. So, when Mendocino Grove asked if we wanted to come up for a weekend of glamping in Mendocino, I jumped at a chance to experience those Instagrambale tents in real life.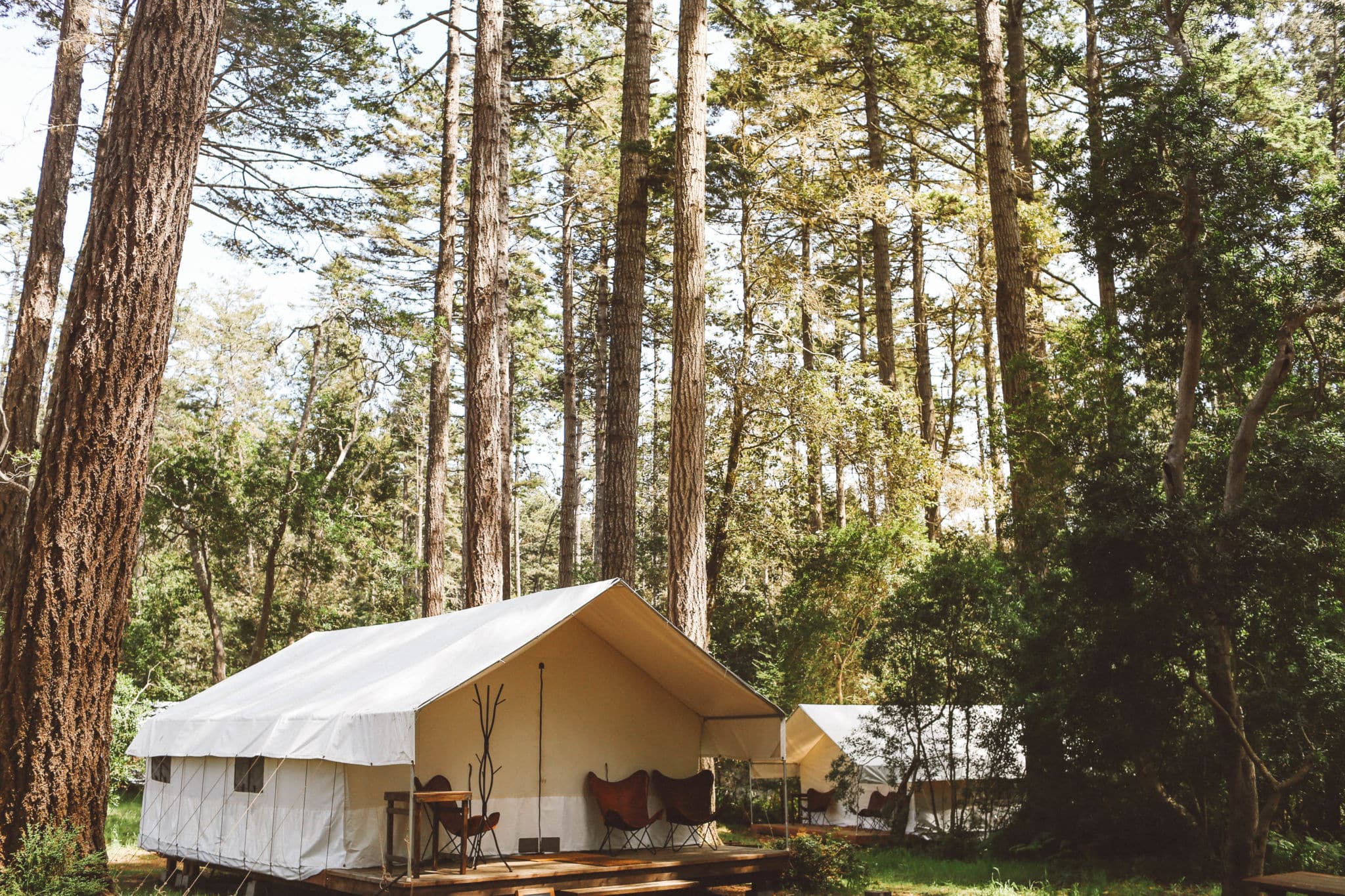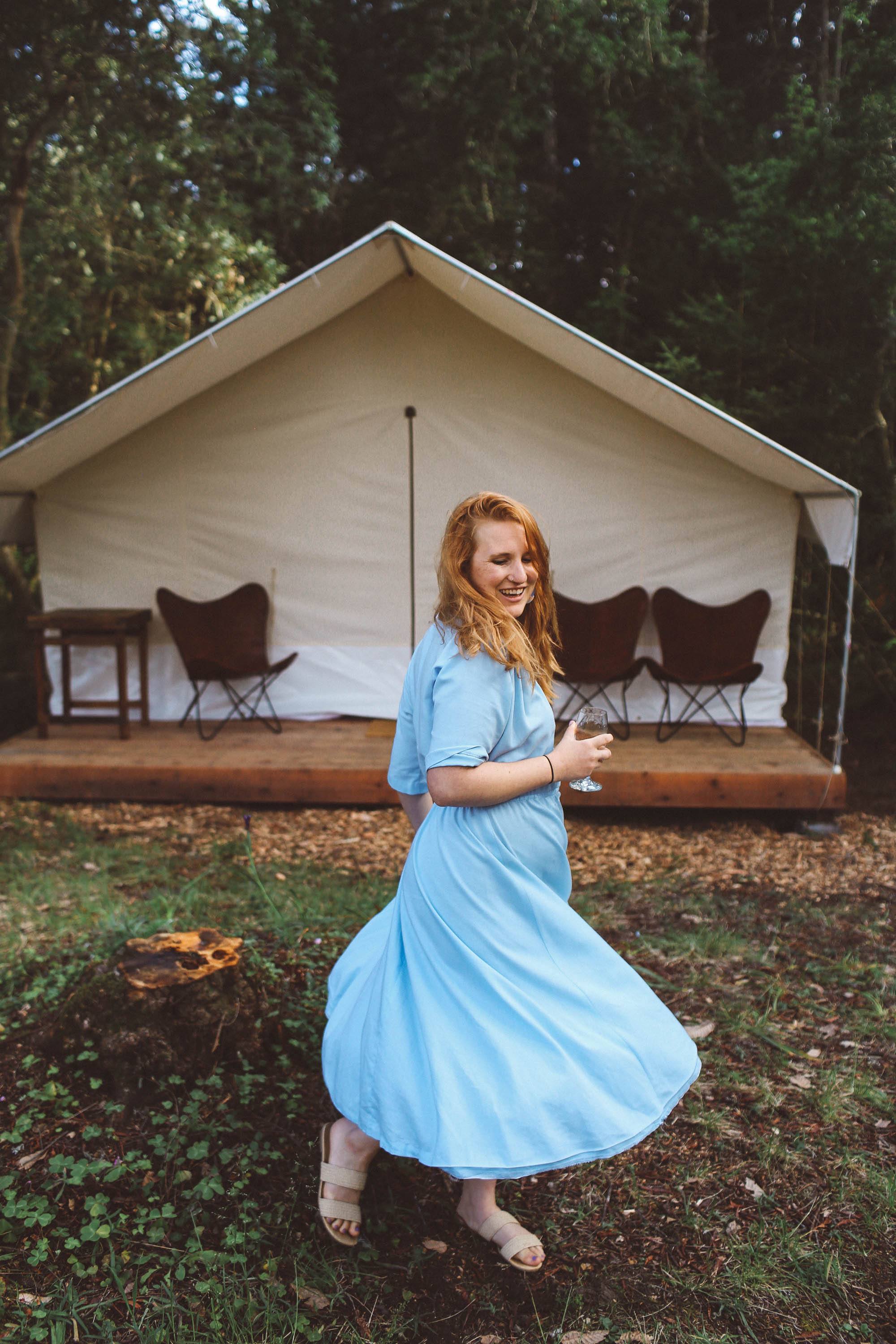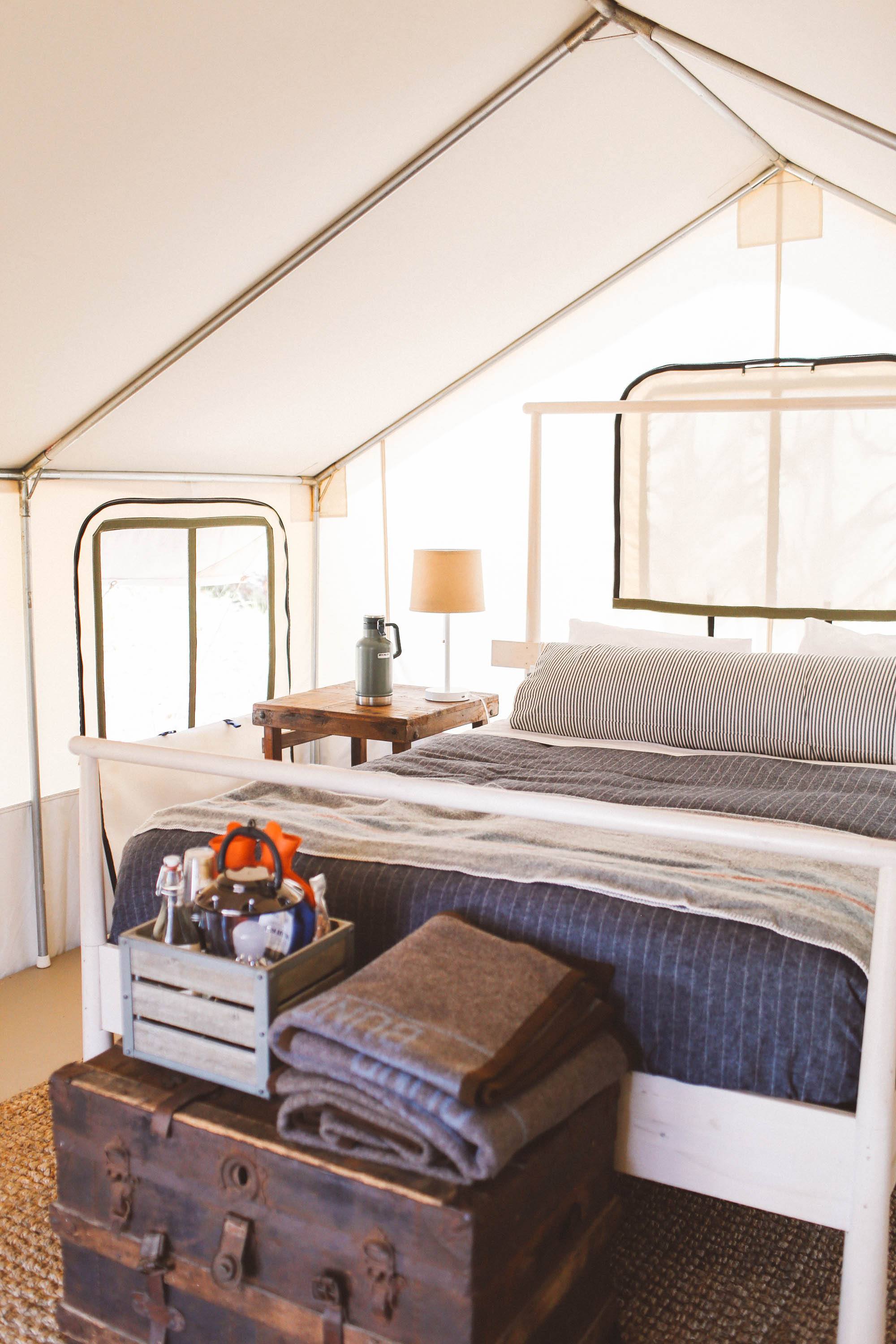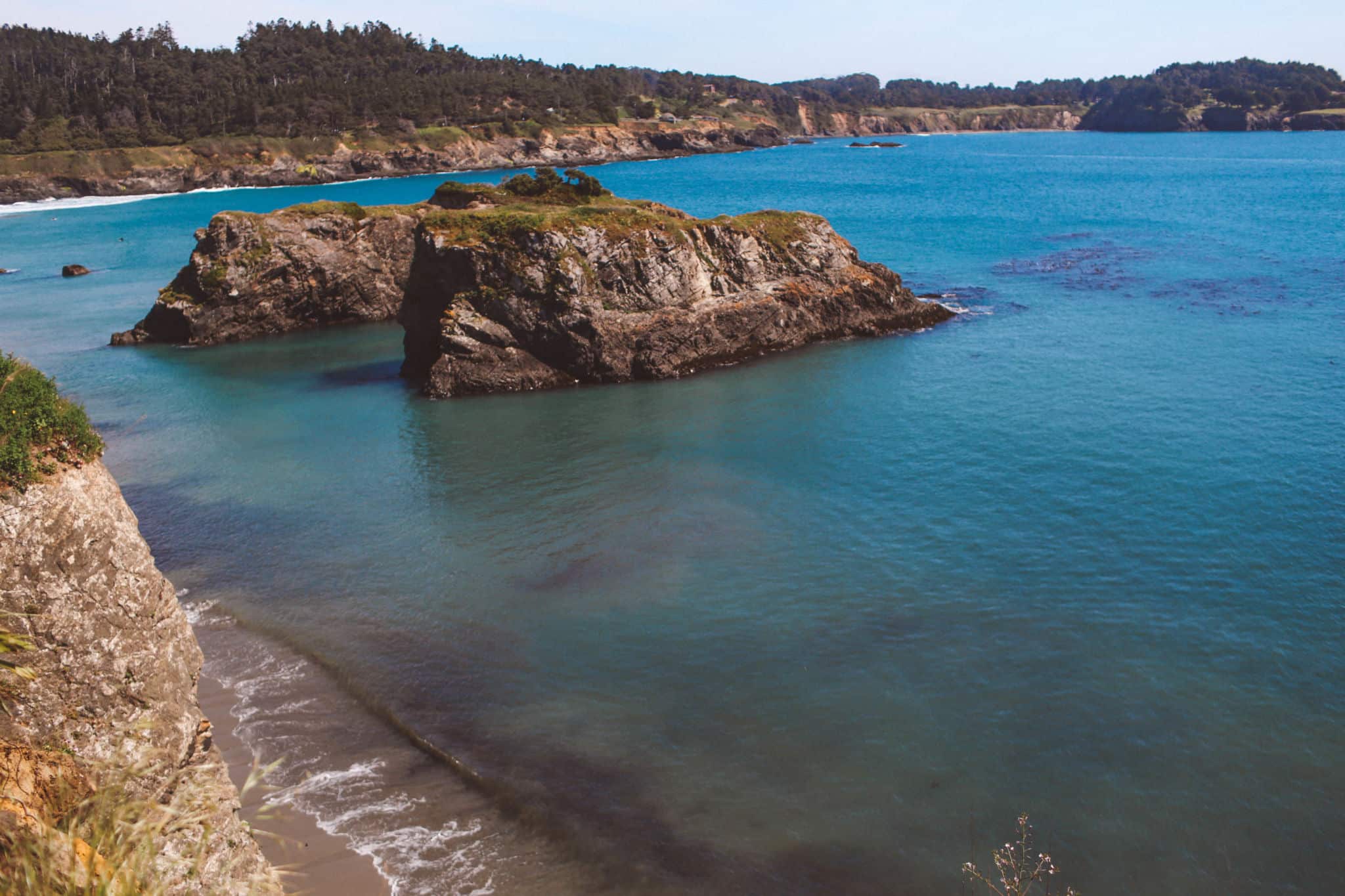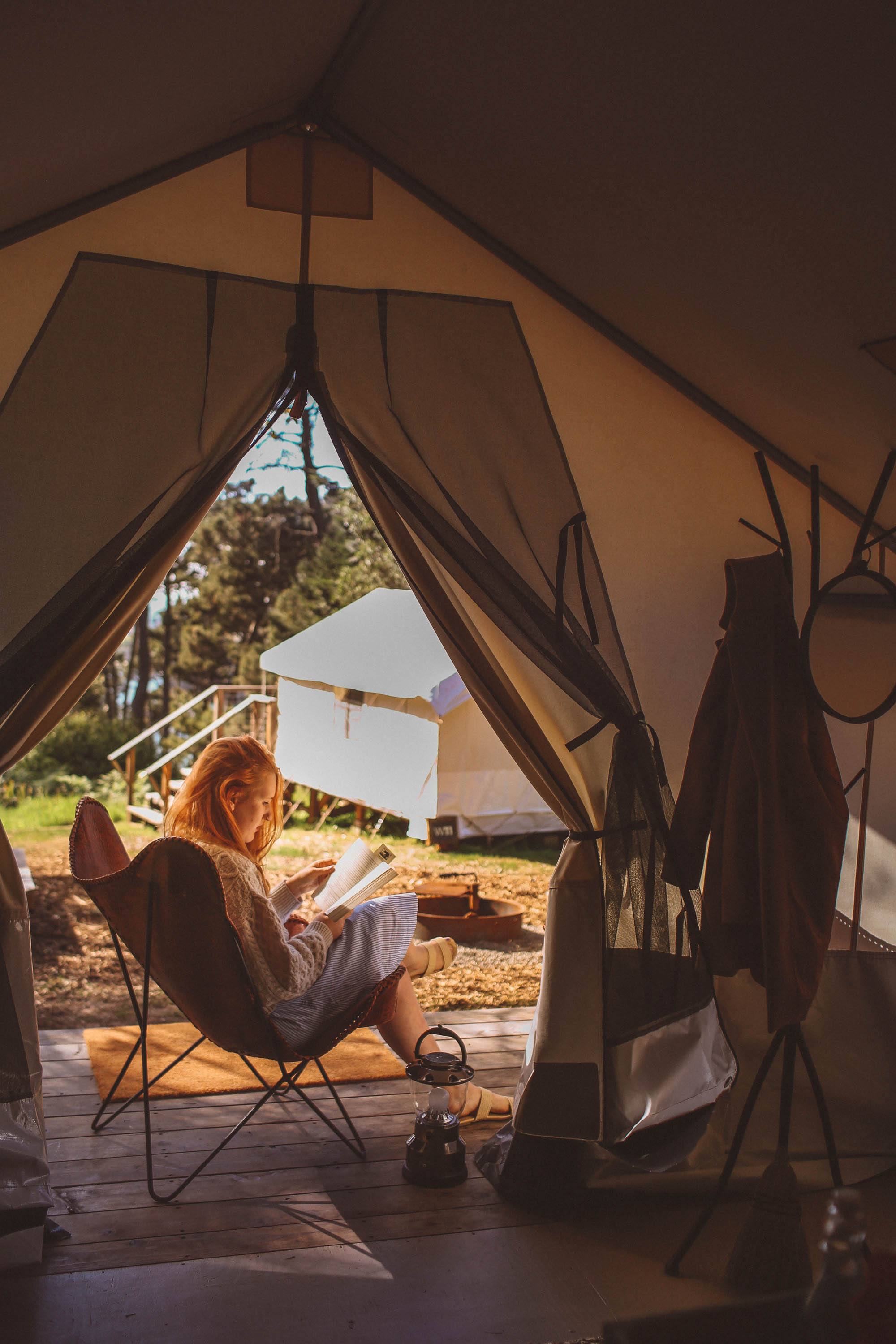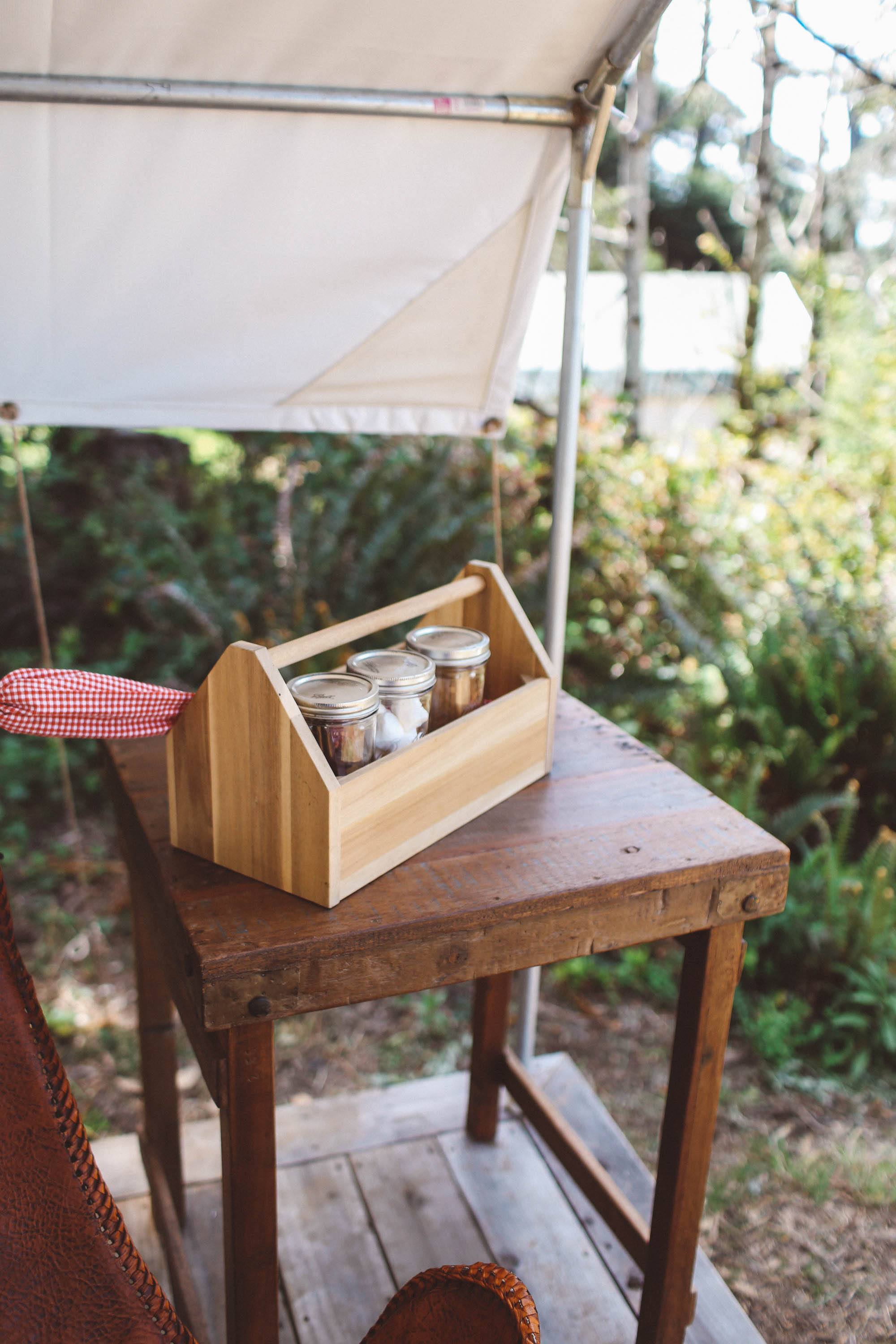 Glamping In Mendocino
While I don't have other glamping companies to compare to, I feel like Mendocino Grove is doing everything right. They've got a beautiful property that is just a 2-minute drive from downtown Mendocino. You can even see the town through trees if you stand in the right places! There's a big center field full of games and a communal fire pit. Each tent is cute AF, has a fire pit and even heated beds, which was such a luxury during the chilly nights. Guests can take a complimentary nature hike around the property in the mornings and then roast marshmallows for s'mores at night.
I won't lie, I was worried glamping as a whole would be too "posh" and removed from everything I love about camping – the connection to nature, the gathering around campfires, the detachment from real-word duties. Turns out, it's a happy balance of comfort and camping. While I'll always love hiking into a site, setting up a tent, gathering firewood and just doing the dang thing, glamping is nice. Like, really nice. Having heated beds and cute s'mores kits and fresh coffee already brewed in the morning is totally better than trying to start a fire at 7am to boil water to cure your coffee headache.
You can book a tent at the Mendocino Grove campsite. They are also on Airbnb here. You can use this link for $40 off your first booking through Airbnb.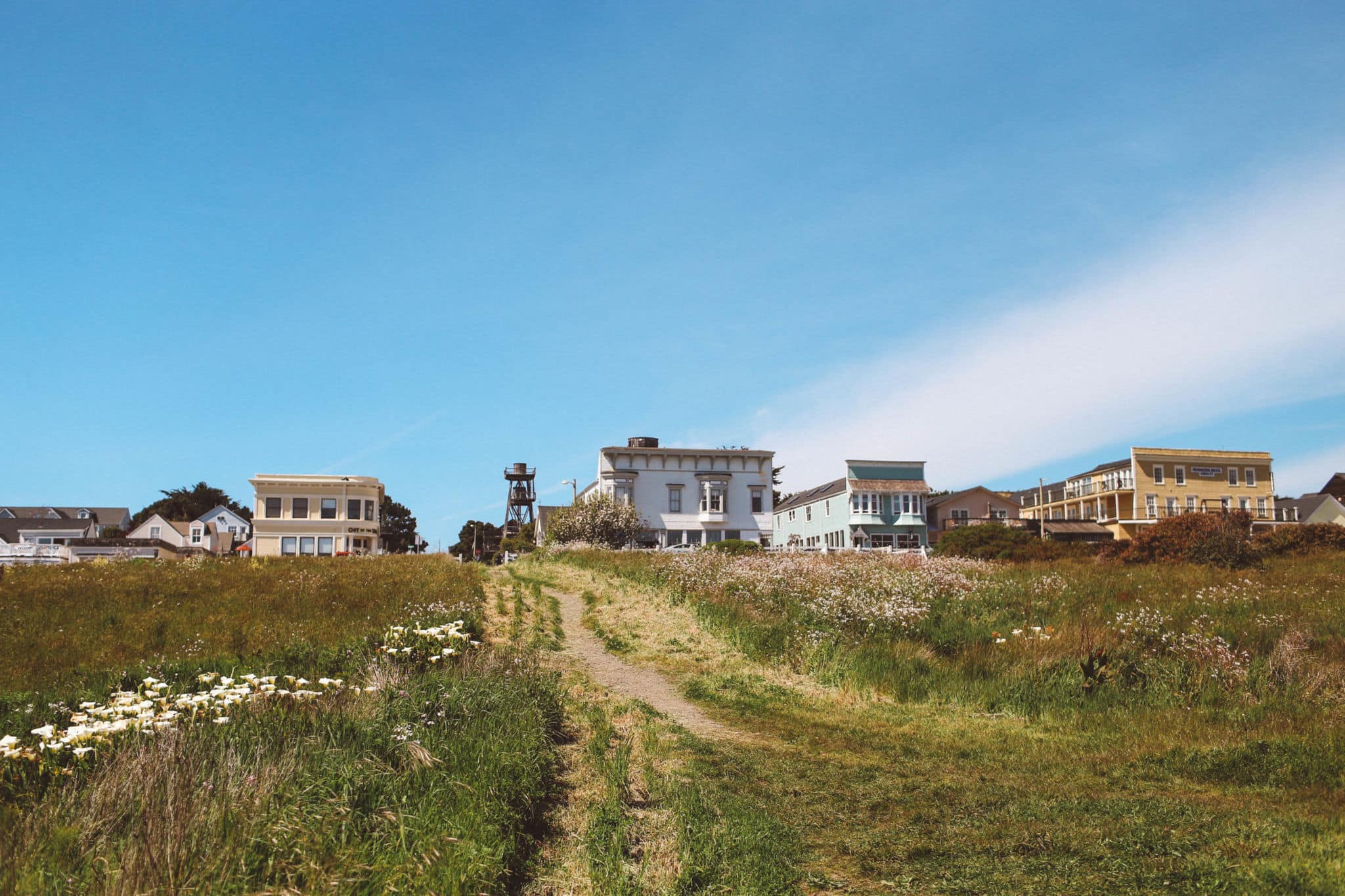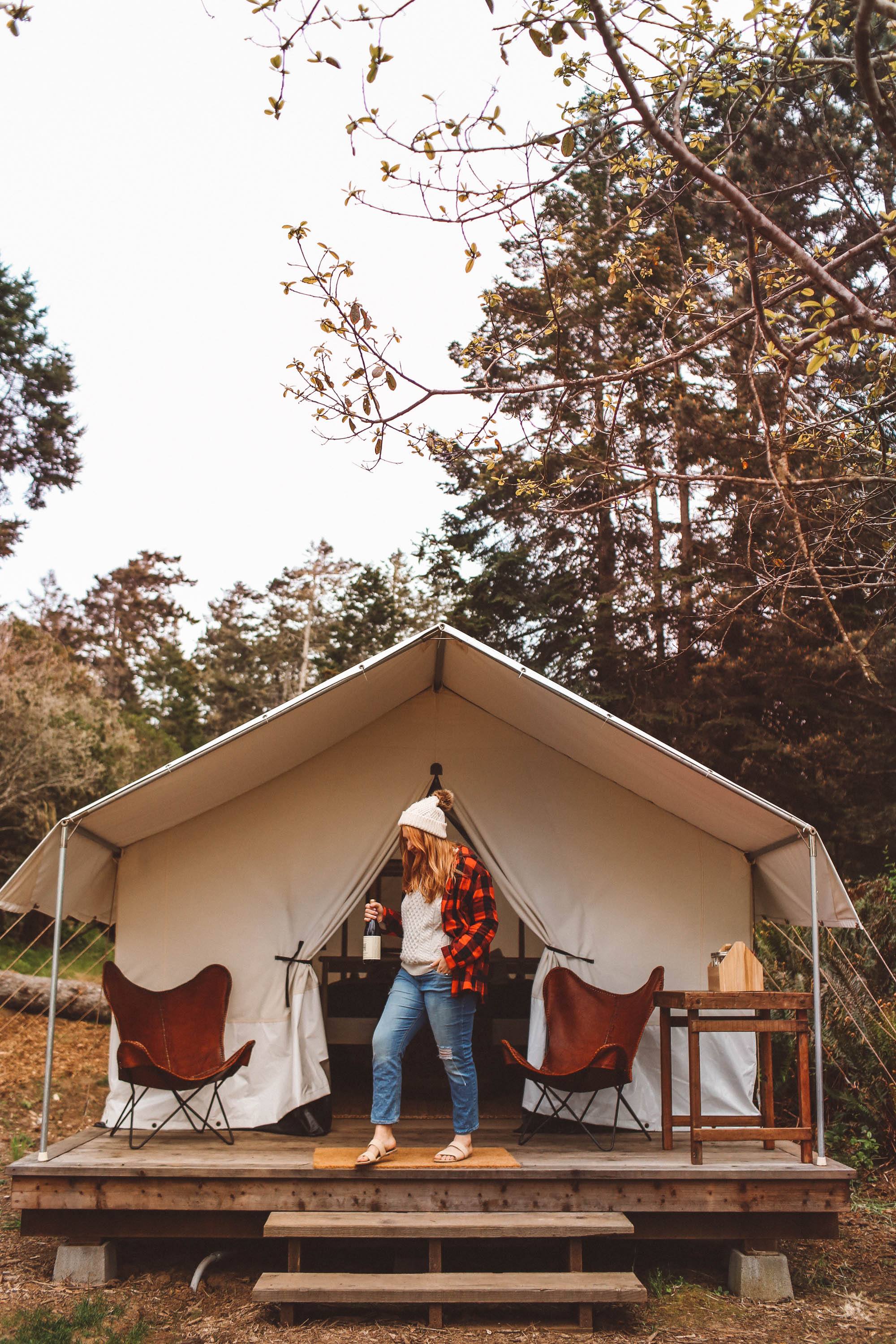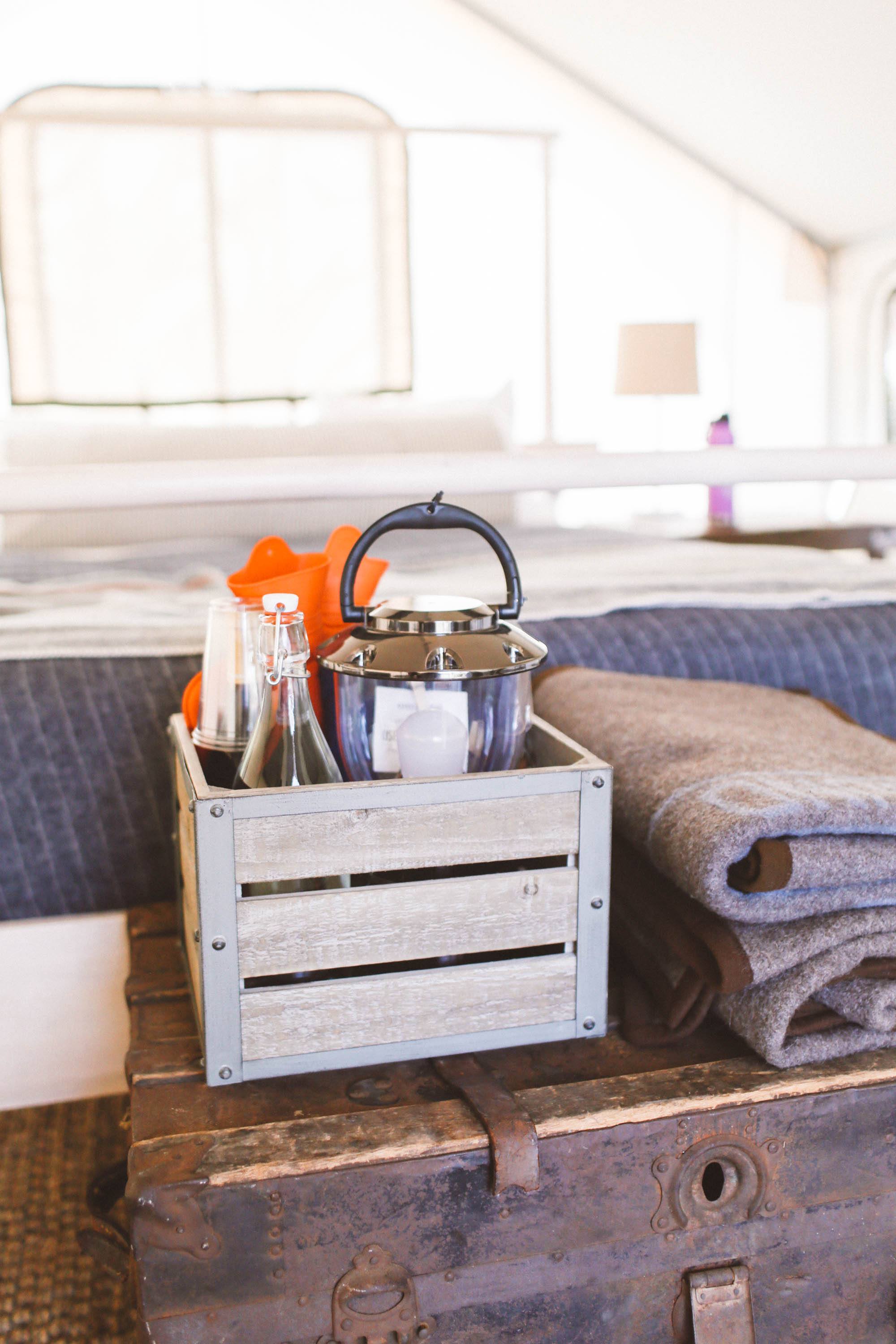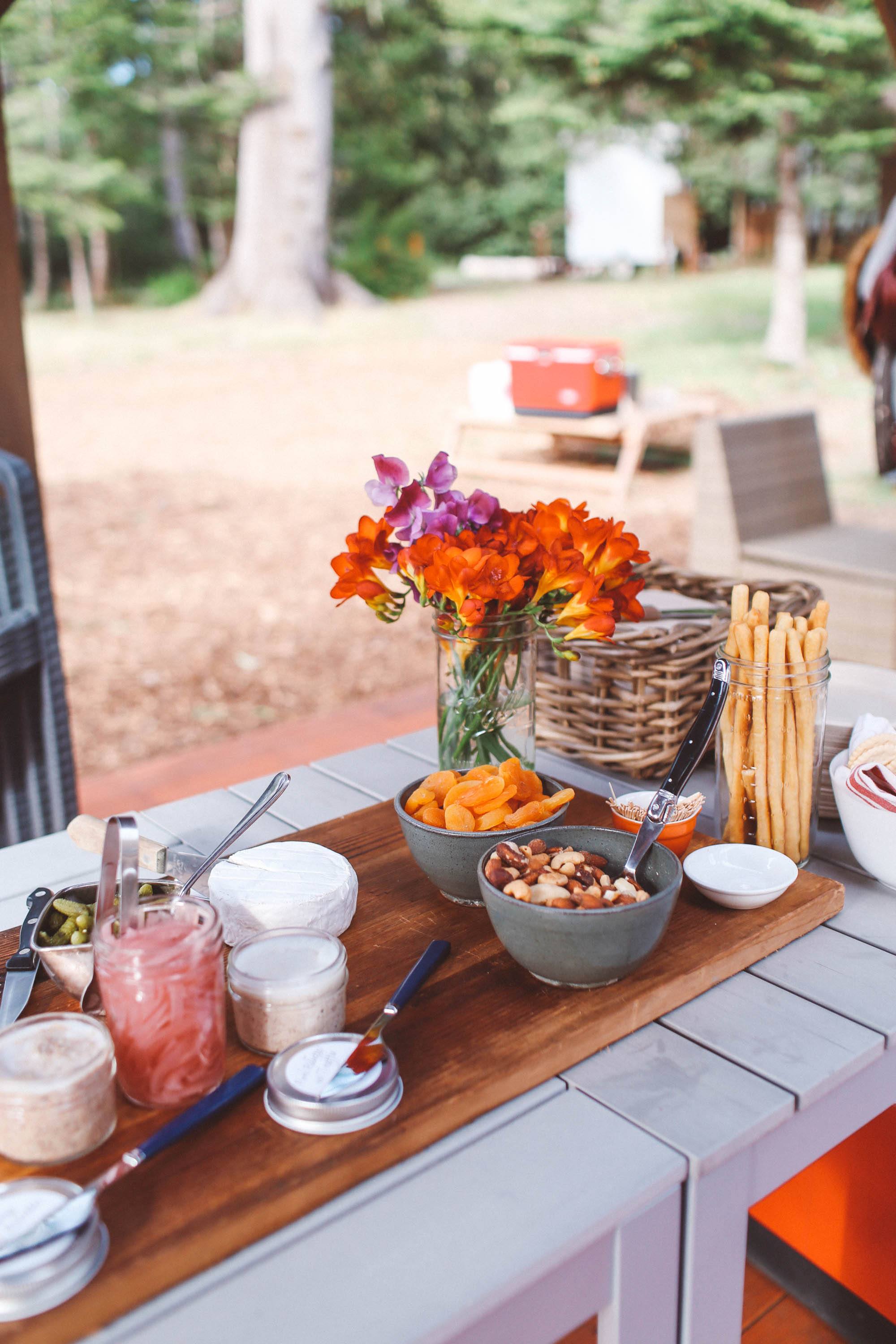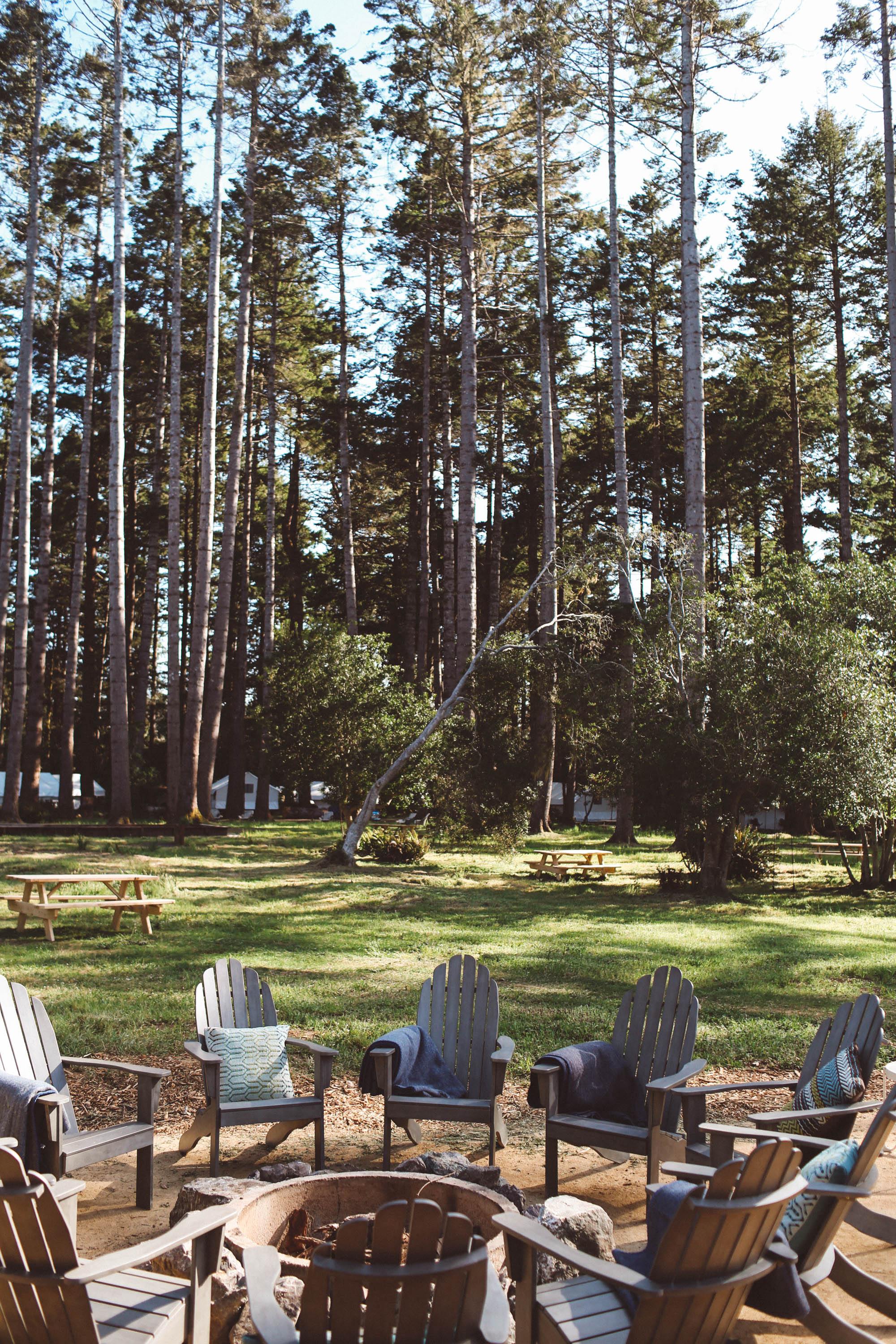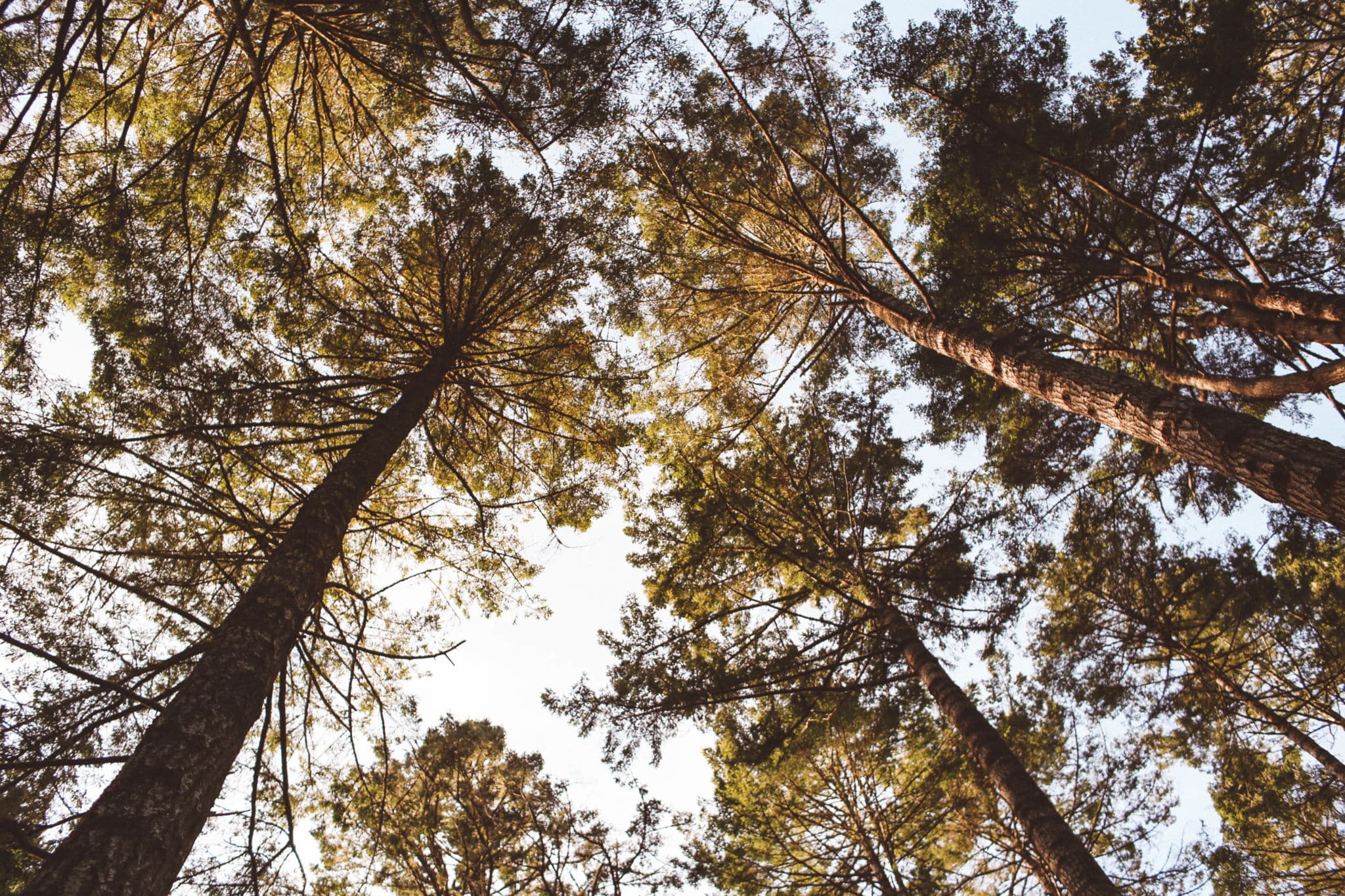 What To Pack For A Glamping Trip
Glamping is not camping, yet not at all like staying in a hotel. You need a mix of both worlds when you pack for a glamping trip!
1.
Sweaters and jackets for the chilly mornings and cold nights. LAYERS people!



2.
Shorts or a dress for warm afternoons.
3.
Jeans that can get dirty for building fires, hikes and other outdoor activites.



4.
Hiking boots for exploring and cold mornings  + slip-on shoes/sandals for lazy afternoons.Don't forget those wool socks!
5.
Waterbottles, to carry around the camp. Stay hydrated!



6.
Bug spray, if your area has summer bugs. Also, hand sanitizer and sunscreen!
Mendocino Grove provided blankets, pillows, outlets in the tents, a lamp, matches, toilet paper, etc. Depending on where you go glamping, you may have to bring more or less on this list. If you plan on cooking your own meals on your site, bring charcoal, food and the needed tools (foil, etc.) You may also want to bring cards or other games. This list is a good place to start, though!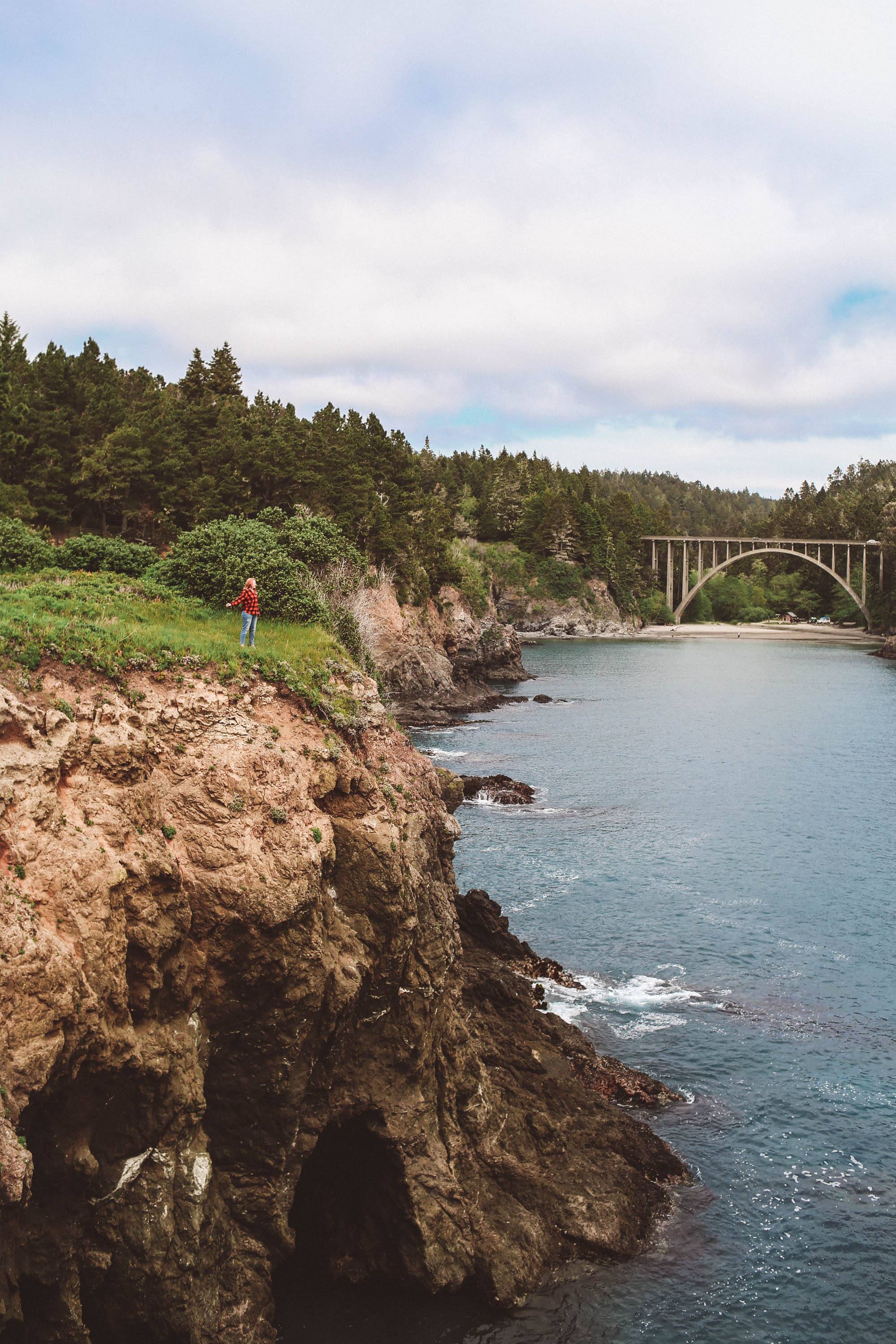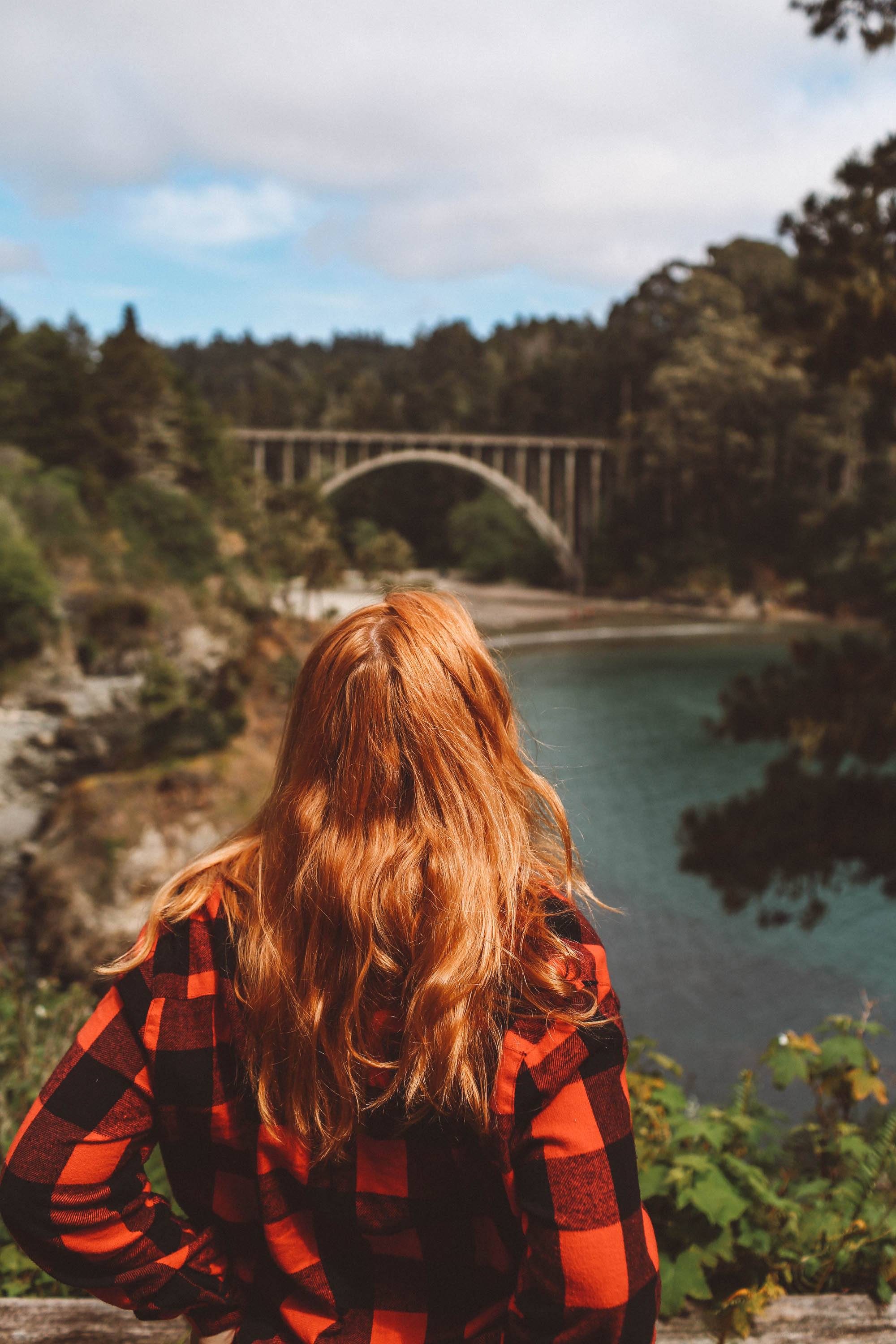 Thank you Mendocino Grove for hosting us.