I got my first Instagram sponsorship at around 3,000 followers. It was for about $100 and I felt like I had just hit the jackpot. A paid partnership for just posting to Instagram?! I couldn't believe it.
Now, I make over six figures a year on influencer marketing and blogging. And guess what, you can, too!!
I don't have a million Instagram followers, but you don't need a million followers to get great brand deals. This is how to get Instagram Sponsorships – even if you have a small account!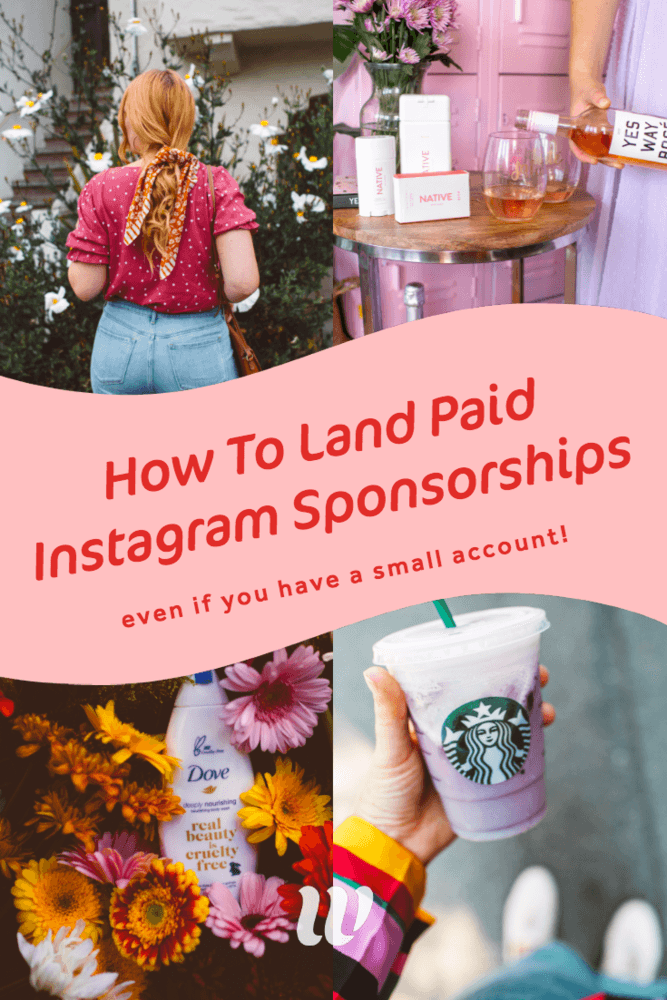 I started my blog, @thewhimsysoul, back in 2015 as a way to keep myself occupied. (We had just moved to San Francisco and I didn't know anyone in the city.) I quickly grew to cherish and love the connections I was making with other women on Instagram.
Getting paid was never something I thought I could easily do, but then again, that was in the early days of the social media influencer.
These days, influencers marketing is a billion-dollar industry. My fulltime job is now running my blog and last year, I even hired on my husband. Whimsy Soul has made over $200,000 in brand deals since we started.
What Is Instagram Sponsorship?
Influencer sponsorships are when a brand hires influencers, usually Instagram influencers. Instead of traditional Instagram ads, influencer product placements are more personalized and hence, typically thought of as more effective.
Think of it this way: you can see a billboard or a YouTube ad for a face wash, but when your favorite Instagrammer tells you she uses that face wash daily, it suddenly is something you want to try out. Or, you can see those TV ads for Visit Mendocino, but it's not until your favorite travel blogger actually goes to Mendocino until you consider traveling there your self.
If you're an influencer, you had an incredibly big influence over people's lives. And brands are willing to pay you to weave their products into your feed into natural Instagram posts. It's a huge responsibility to forge that trust, but it's also something that can replace your office job.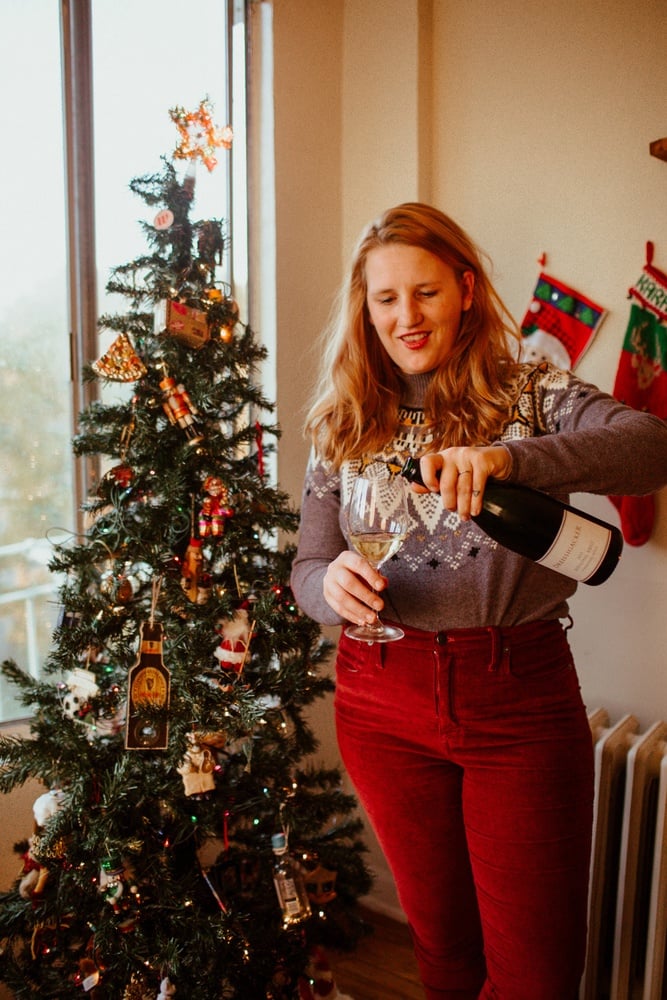 What If I Don't Have A Million Followers?
I don't have a million followers but I still make enough money from Instagram sponsored posts (and other revenue streams, like blog ads) to make it my fulltime job. If you're wondering how to get brands to sponsor you if you don't have a lot of followers, don't worry.
You don't need a million followers on Insta. You only need a dedicated audience.
There are over 7 billion people on this planet, there's room for everyone to carve out a piece of the Instagram world for themselves. (I've seen accounts just about random niche things like IPA beers, for instance, that have 20k followers who live for updates about the newest release.)
If you have a community who is really interested in your content and is actually influenced by it, then you're set!
View this post on Instagram
Instagram Sponsorship For Small Accounts
So, when is the right number of followers to start getting brand deals? I don't think there is a set magic number where you cross XYZ benchmark and suddenly you can start getting sponsorships.
Instead, I think a good clue that it's maybe time to actively seek out brand deals and/or start thinking about monetizing your channel is when brands start reaching out to you. And don't worry, they will. Bots will drop stupid auto comments like "DM us babe for a collab" – those spammy ones don't count.
But when they start sending well written DMs or, better yet, emails, then it's time to start putting your business hat on. You have just earned enough clout to get noticed by those with the checkbook.
Free Clothing Sponsorships
Getting sponsored to me means you are getting paid. Collaboration means unpaid. How to get sponsors who pay instead of gifting you free clothing you ask?
So, here's the thing: everyone has to start out with unpaid gifted campaigns. I do think it's really really important to get PAID for your work and time and I have little patience for companies who walk all over content creators. That being said, when you are just starting out on Instagram sponsorships, you're going to have to do things for trade.
I think a lot of newbie Instagrammers and bloggers start their accounts with the goal of making a lot of money quickly because they hear about all the money that's in the space. That's wrong, all wrong. Based on personal experience and having a lot of blogger friends, it'll take years for you to start making decent money from Instagram.
I also think it's really wrong to start an account and instantly start charging brands. Working on gifted campaigns help you figure out how to be a good influencer partner. IT's like a low-risk trial run so when the time comes that a brand is paying you real, actual money, you know how to help them succeed because you've done 10 unpaid campaigns already.
Think of gifted campaigns as unpaid internships. They help you train for the salary job down the road.
I did plenty of free clothing collaborations in those early days. I used it as a chance to learn how to talk to brands, how to make content they like that my audience also likes, how to prove my effectiveness and worth. But, just like unpaid internships, you can't do them forever.
Eventually, t's time to get your own apartment, pay your own bills and get a big girl job.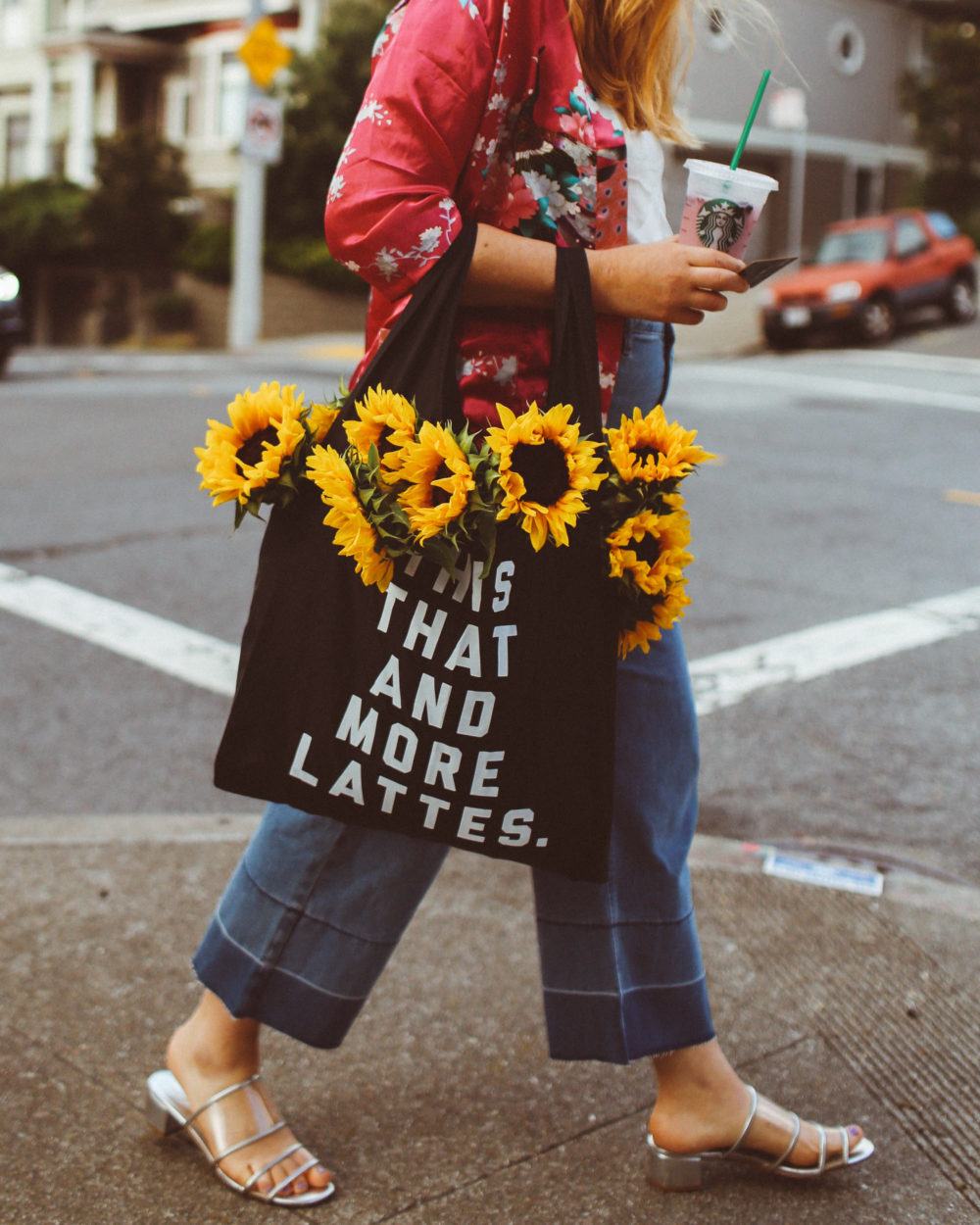 How To Get Sponsored On Instagram
OK KARA – but I'm ready to start getting PAID. How do I do that?
Step One: Start Asking For Money
Seriously. The first step to getting paid sponsorships on Instagram is to start asking for money. It's very rare for a brand to email Whimsy Soul and on the initial email ask me what my rates are. Brands will always try to get you to post for free. It's their job to get the most influencers on their campaign for the least amount of money.
I guarantee that you'll instantly double your influencer income just by asking for money. It's really easy. Say something like this:
Dear Brand,
Thanks so much for reaching out to Whimsy Soul! I'm familiar with Brand and I agree that we could be great brand partners! What's your budget for this campaign? Happy to jump on a call to discuss more, too.
Best
Kara
Look how easy that was! What's the worst that can happen? They say they don't have a budget and everyone moves on with their lives. But most likely, they'll come back with a number and you can go from there.
I have friends who have a lot of followers on Instagram but they haven't mastered the art of asking for money, so they're constantly working for free but complain about not getting paid deals like, all the time. The hardest skill to master is asking for money. Once you do that, it'll be so much easier for you. Get that sponsored Instagram!
View this post on Instagram
Sign Up For Influencer Platforms
The quickest way to score brand deals is to sign up for as many influencer platforms as possible! I have a list of some of the better influencer platforms (aka the ones who pay and aren't too hard to work with) but I swear every week there's a new influencer agency or platform popping up.
Influencer platforms/networks are companies like Tapfluence or Ahalogy which work with brands sort of as the middle man. Brands come to the network and ask them to run a big campaign for them or help making an influencer marketing strategy. The network then either puts out an open call to all their influencers, or hand selects influencers to work on that campaign.
So, you have to be on that network in order to work on those campaigns. They're easy to sign up for – simply input your email address, your bio, hook your social platforms and boom, you're ready to get those Instagram brand deals whenever the right opportunity opens up!
Make It Easy To Contact You
AKA put your email in your Instagram bio or switch to a business account so brands can hit that "email" button and know how to contact you. On your blog, have a clear contact page that's easy to find within 3 seconds and for the love of shoes, LIST OUT YOUR EMAIL, don't just have a contact form!
I spoke at Alt Summit this year and I had a lot of influencers ask me to review their media kits and profiles to help figure out ways they can improve. The NUMBER one trend I saw, again and again, was these girls not making it easy for someone to find their email address.
If a brand can't find your email within 30 seconds or less, they'll just move onto someone else. So, make it easy for them. It sounds like a no-brainer, but it's usually the most overlooked thing. (Check out my contact page to see how it's done!)
Use Smart Hashtags
Another way to attract sponsored Instagram deals is to use smart hashtags that make it easy for brands to find you. It's not uncommon for a public relations associate or a brand's marketing gal to hop onto Instagram and start searching for new influencers under certain hashtags.
For instance, let's say Macy's is opening a new store here in San Francisco. Someone may look under hashtags like #sfblogger #sanfranciscoblogger #bayareablogger to find local influencers to work with. Or, maybe Ancient Nutrition wants to focus on targeting people in the fitness world, so they may scout influencers using hashtags like #fitnessblogger. You get the idea!
Next time you are curating your perfect 30 hashtags, don't only think about hashtags to reach more followers, think about the ones that can help you reach brands!
View this post on Instagram
Put Out "Honey" Content
Honey content is what we internally call content we make specifically to lead to brand deals. For instance, when we first started Whimsy Soull, we didn't used to write a lot of travel content (now we have guides and hotel reviews from places all over the world.) I wanted to dive into travel writing and new that influencers could get media stays at hotels.
But I knew I could never pitch a hotel for a media stay until I had hotel reviews on my blog to point to as an example. So we traveled that summer and I wrote hotel reviews. That fall I was able to email hotels and send them a link to my "honey" posts about other hotels to show them we have an authority in the travel space. Now, we're lucky enough to get to work with travel brands all the time and even get paid deals from tourism boards!
So, let's say you want to do a sponsored video for Native, but you don't have a lot of beauty content or any. Well, make a few beauty videos first (unpaid, unsponsored ones, just for fun) so you can email Native and show them. Reel them in for a sponsored Instagram deal!
Basically, if want to have brand deals, you have to be able to show brands you know how to talk about that industry already. So, make honey content and watch opportunities pour in!
Pitch Yourself!
And of course, if you want to land an Instagram sponsorship, pitch yourself! If your dream is to work with a certain brand, track down the right person at that company and email them. Make sure to have a killer media kit and a good elevator pitch. Sell yourself!
We pitch Whimsy Soul all the time and frequently get sponsored Instagram deals by just reaching out. It's scary at first, but it gets easier. Again, the worse they can say is "no" but it may lead to a paycheck!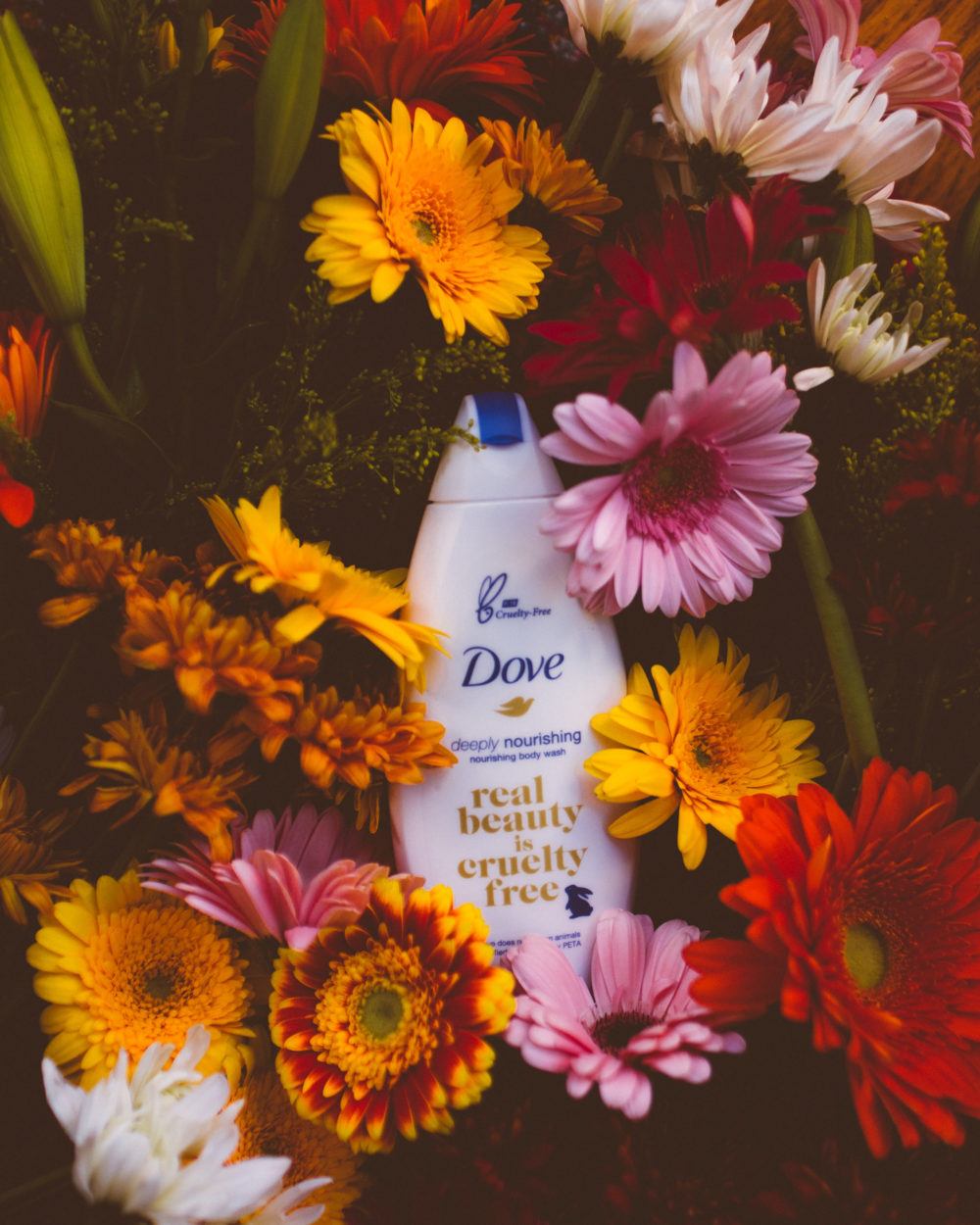 So, that's my crash course on how to get Instagram sponsorships! I hope this helps you get the confidence and knowledge to start monetizing your channel. If you have any questions, shoot me a DM @thewhimsysoul or leave a comment below, I'll be happy to help!
Here's some other posts you may like!