I'm low-key obsessed with visiting all the natural swimming holes and natural hot springs in California. Yankee Jim's swimming hole is a super fun one. Where else can you swim underneath the tallest suspension bridge in the state?!
In this post I'm sharing SUPER important info you need to know before visiting Yankee Jim's so you don't die (seriously) along with directions, photos & tips on fun things to do in the area after you swim.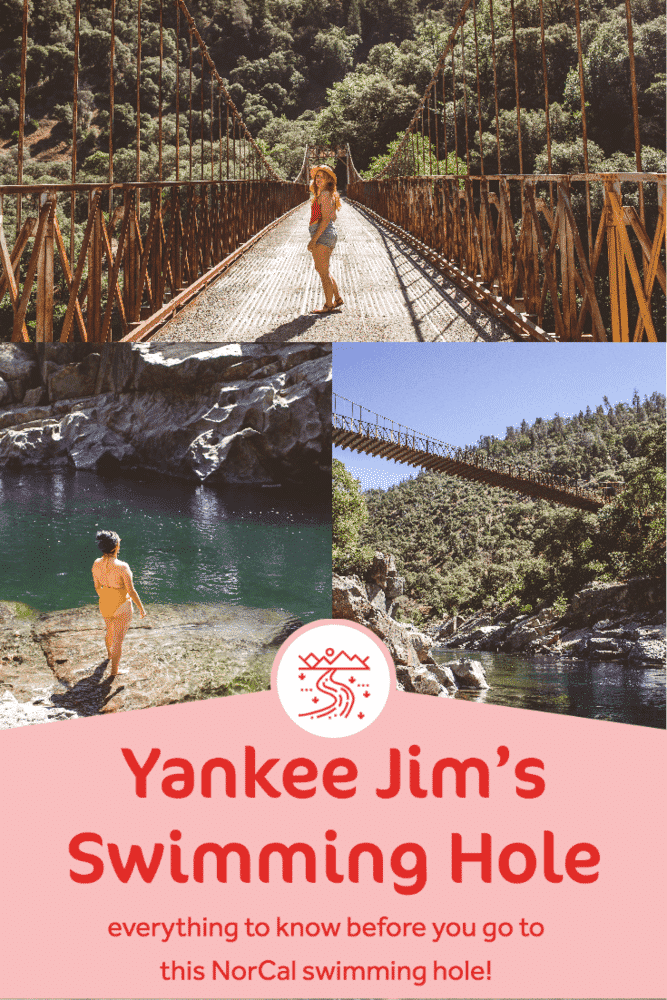 >> Got a question about Yankee Jim's that you need answered quickly? DM me on Instagram @thewhimsysoul and I'll be happy to help!
I live in San Francisco but one of my best friends lives in Sacramento so we use her house as a base to explore the Sierra Foothills a lot. We've visited the Auburn Confluence a few times but itching to find a new swimming hole along the American River. Enter: Yankee Jim's swimming hole!
IMPORTANT! SAFETY TIPS!
Before I dive into directions to the swimming hole, I need to stress two things that aren't talked about in other blog posts & Instagram posts about this Northern California swimming hole. First, in case you are totally new to being outside, please pack out your trash. Don't leave your bud light cans for Mother Nature to deal with. Don't vandalize the area. Basically, don't be a dick ok?
Second, the dirt road down to the swimming hole and bridge is incredibly dangerous. It's a 3-mile gravel road on the side of a mountain with no safety railing. Locals like to speed on it and whip around the blind corners (which is why over 89 people have died in crashes on this road!) So go slow, honk when you come around corners in case there's a car and be SAFE.
Don't block the road with your car, if the lot is full go home and try again. Don't go at night. Don't drink and drive. Do NOT start a campfire as this is a one-way road and the fire department can't easily access it. You could start a wildfire. I wouldn't bring children here as the current is can be strong here in places and they could drown. You can rock jump here at your own risk.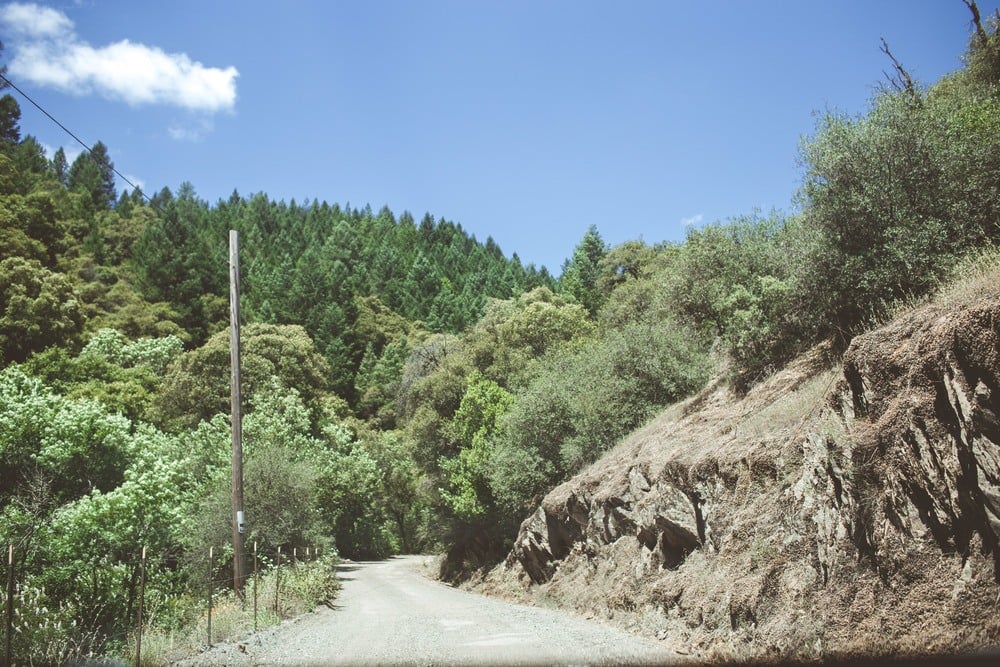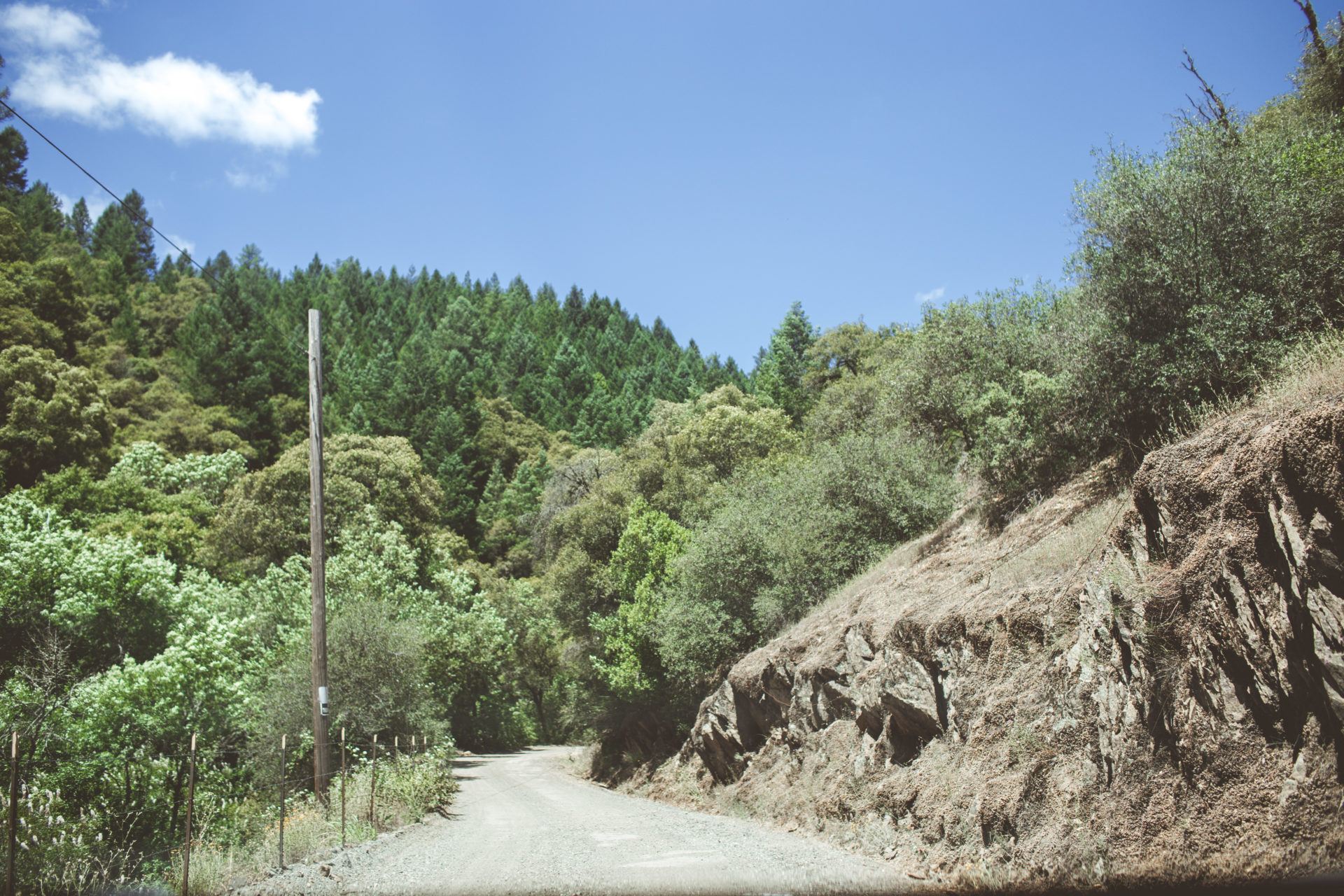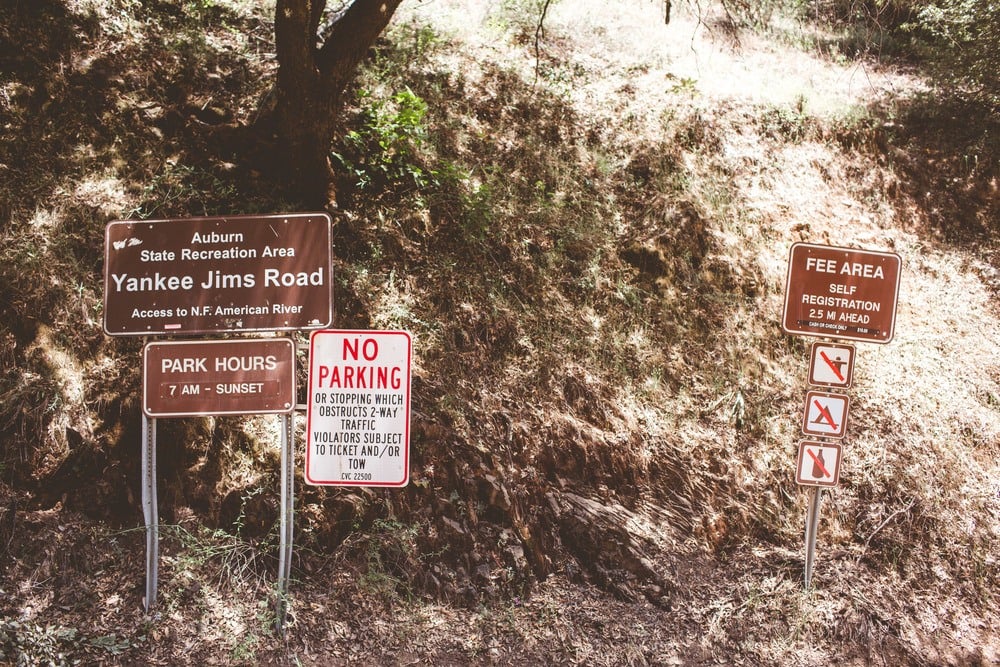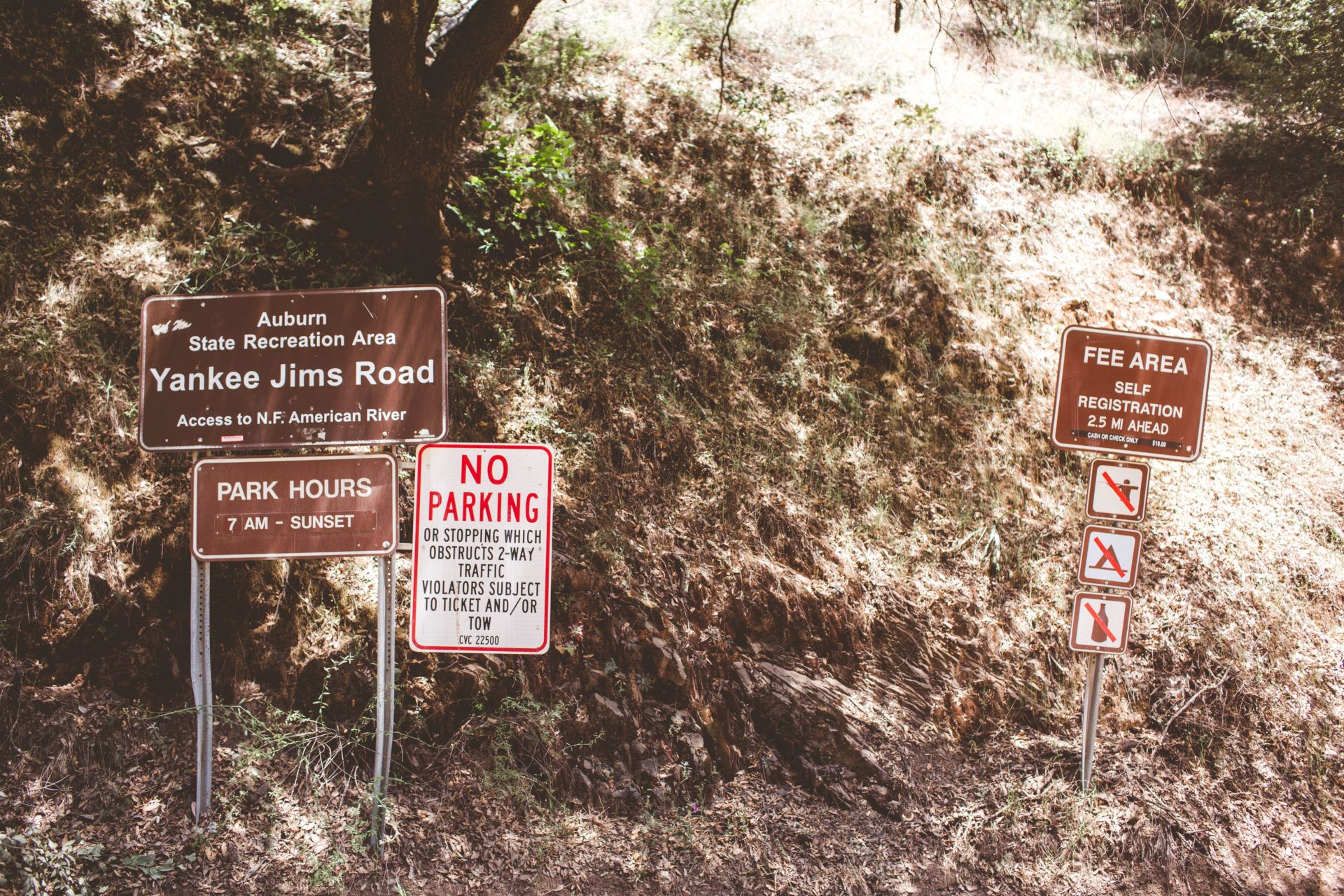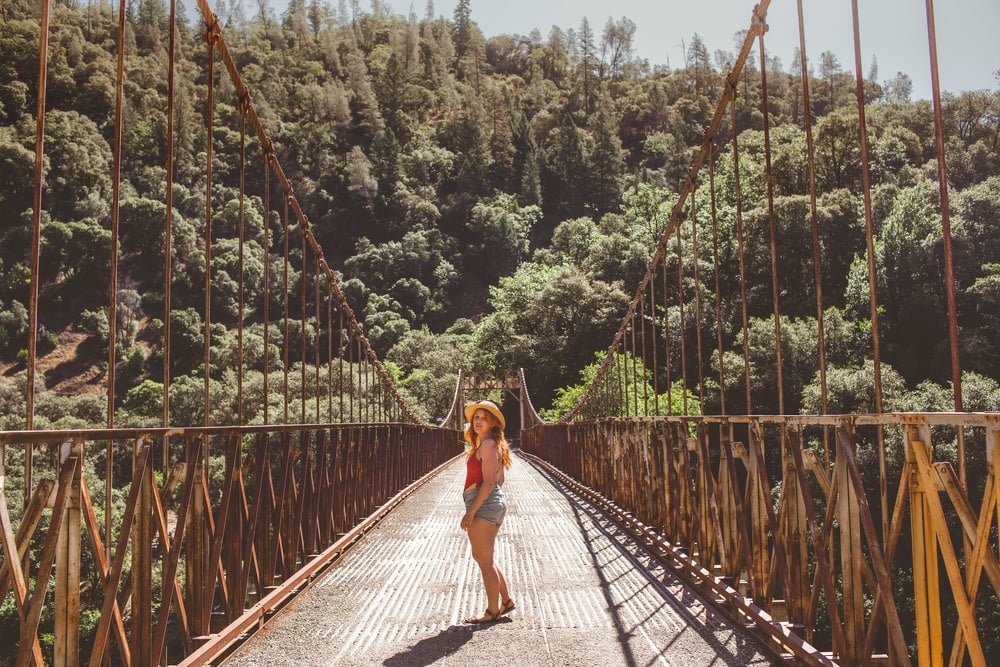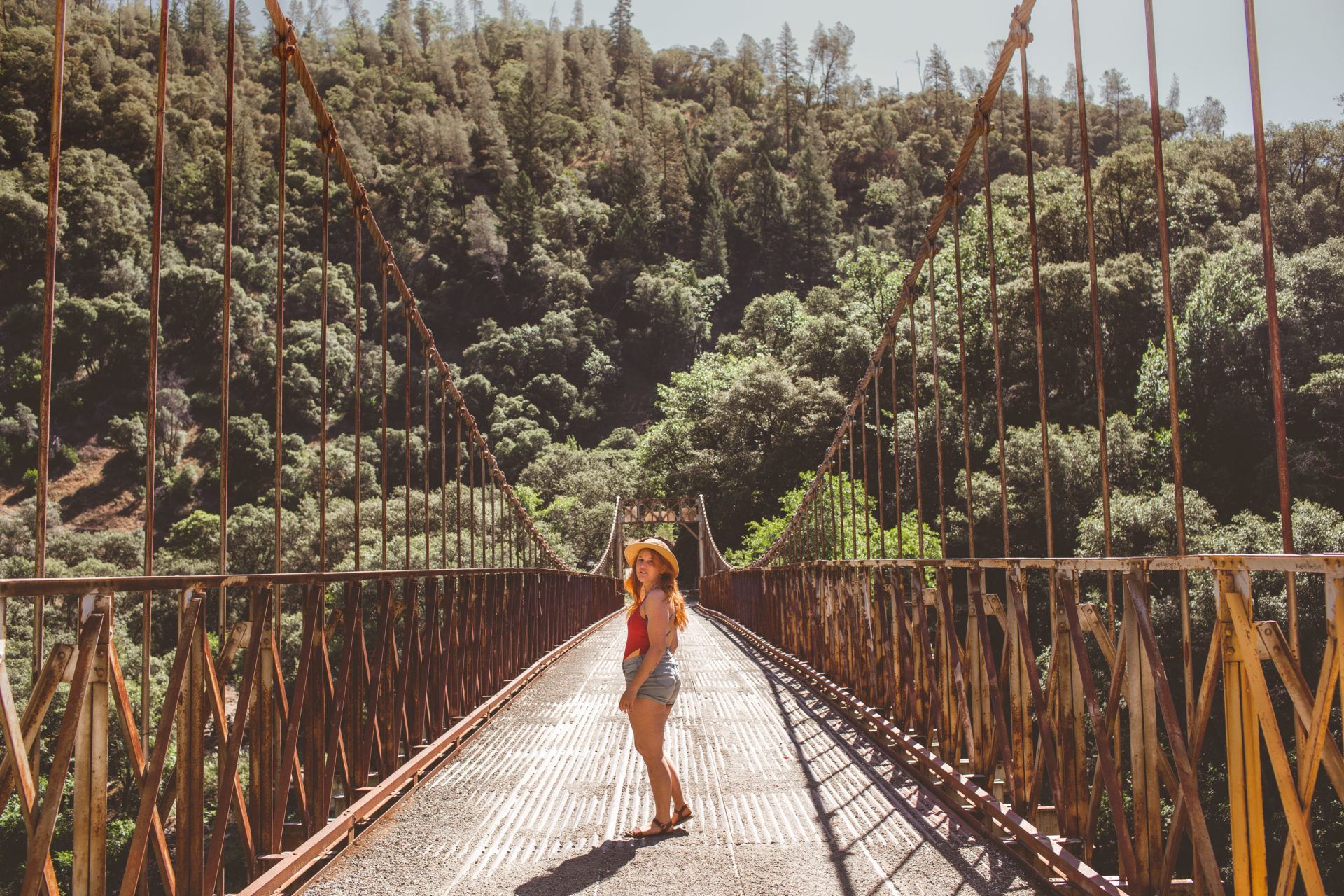 How To Get To Yankee Jim's Swimming Hole
Screenshot this page so you can reference this while driving down!
Plug Yankee Jim's Bridge into your Google Maps. There's no service down there, so make sure to download your maps for offline use!
You know you found the right place when you hit Yankee Jims Road. Now starts the dangerous part of the drive. This is a 3.6-mile gravel road that's narrow, has blind corners and no safety railings. Drive slow.
If cars are coming, pull off at a wider area of the road so they can safely pass.
Keep driving until you come across the bridge. It does support cars but I was too chicken to drive over. You don't need to drive over to access the swimming spot.
There's a small parking area that can fit 12 cars max. Park there. Do NOT park on the road, you will be blocking traffic and any emergency vehicles like firetrucks who may need to access the road. You can be ticketed and towed. If there's no room, turn around and try again another day.
There may or may not be a $10 parking fee being enforced. Check the signage when you arrive. Bring cash just in case.
The path down to the water is on the right side of the bridge close to the portapotty area. It's steep but easy (my pregnant friend made it!) Hike down and you made it!
Arrive Early Or Go On A Week Day
If you are choosing to visit Yankee Jim's swimming hole on a weekend, I recommend arriving before 10:30am so you can get there before the crowds and get a parking spot. We arrived around then and had the whole river to ourselves minus one group of chill guys so it was a super relaxing visit.
When we left around 1pm, we passed no less than 10 cars packed with people heading down there. (I was very thankful to be on the mountainside of the road.) Myabe there is additional parking somewhere we didn't see but I wasn't sure how all those trucks were going to fit down there.
Bring Snacks & Water
The drive on Yankee Jim's road will take you at least 25 minutes, and from there it's another 15 minutes at least to get to a nearby town or store. Aka, it's not easy to quickly run out to grab snacks or water.
So, pack in your own food and drinks (oh, and sunscreen!) Don't forget to bring a trash bag so you can pack your trash out. The porta-potty on site was well maintained and was fully stocked with toilet paper BUT we also were the first the arrive for the day, so I would suggest also bringing a roll for yourself as a backup.
The path down to the water is steep but easy with a lot of foot holes. I hiked it in sandals and it wasn't too bad. But you'll need to be handsfree so I recommend packing everything in backpacks vs. tote bags.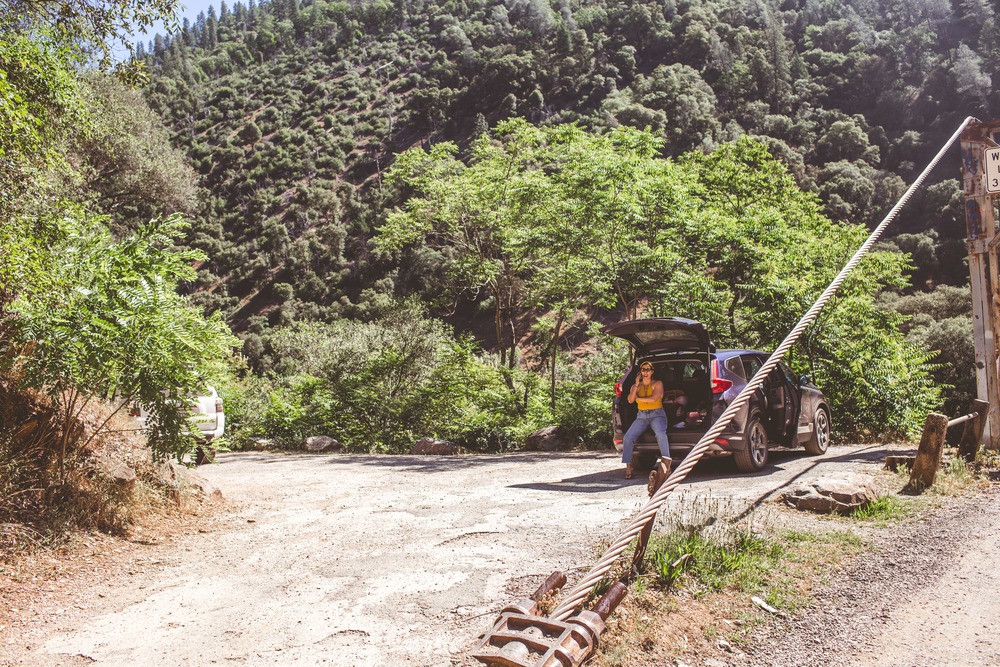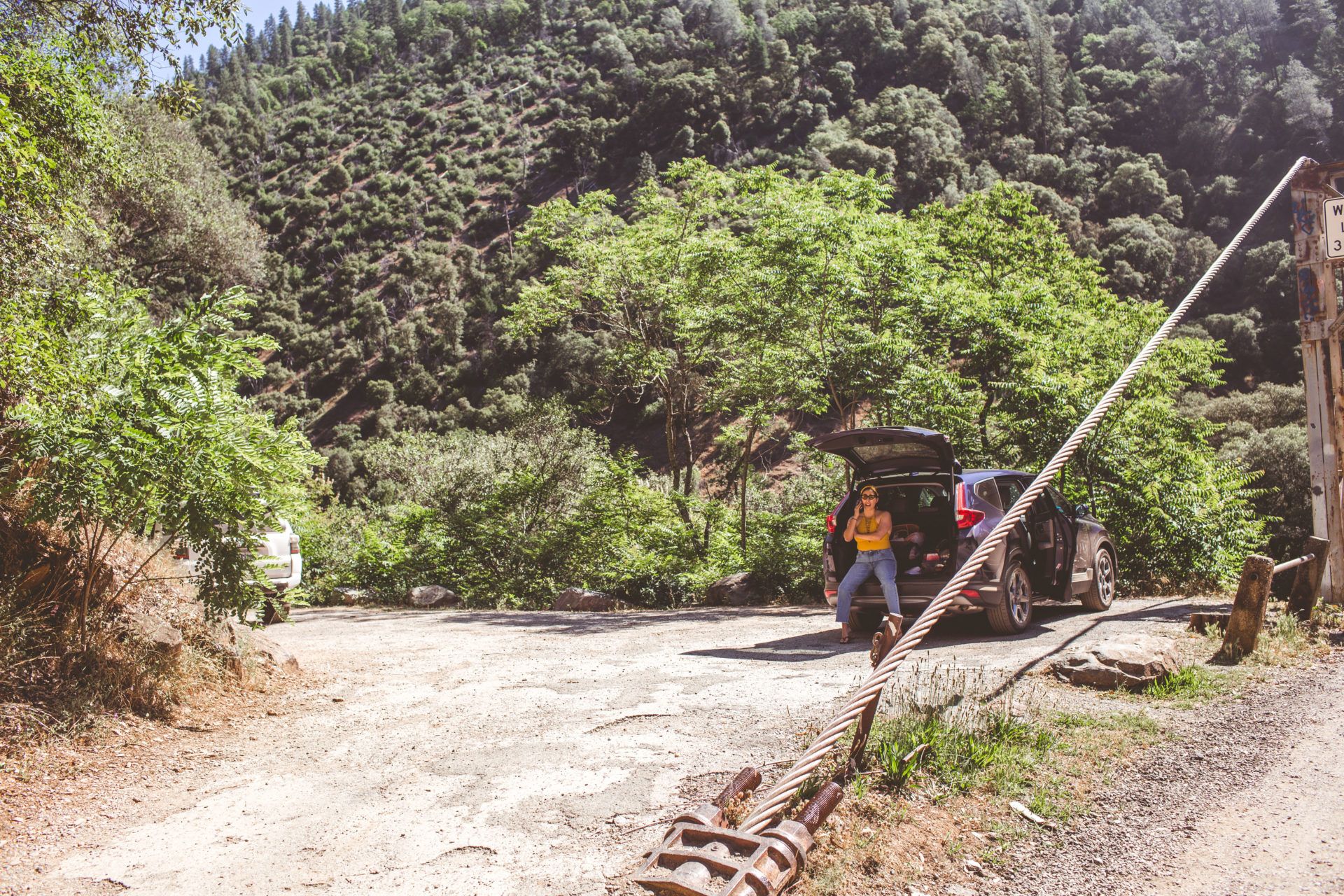 Be Mindful Of Currents
The American River can have some gnarly areas so always be careful when swimming. this isn't like La Jolla Cove down in San Diego that is safe to swim year round – you have to be careful of the currents here. If you are unsure, toss a stick in the water first to see how tossed around it gets.
It was totally fine when I was swimming but I've read reports online of people getting carried too far down too quickly.
Is Yankee Jims Closed?
This is unclear. Shortly before we visited in June 2022, the swimming hole blew up on TikTok and the county had to close Yankee Jims swimming hole road for the summer. I have not been up to verify if it's open again or not. I heard a rumor the state opened the road again 2022 but I'm not sure. If you visit, please let us know in the comments.
Regardless, even if the road is closed you can still always hike down there!
The History Of Yankee Jim's Bridge
The town of Yankee Jim dates back to 1850 when a rogue Australian horse thief named Yankee Jim settled in the area. He discovered gold and tried to conceal his discovery & true intentions of living in the area by building a horse corral. But just a couple years later, word got out and the area was turning in a gold mining camp. It once was a bustling area with thousands of miners. Now it's pretty rural and empty.
The Yankee Jim's Bridge (also sometimes called the Colfax Foresthill Bridge) dates back to 1930. It's the highest suspension bridge in California (and 4th tallest in the United States!) While historic, it's also in need of repairs to remain safe. Yankee Jim's Bridge replacement may be coming in late 2020 or early 2021 so keep an eye out for updates about construction.
Fun Things To Do In The Area
Once you're done swimming, consider sticking around the area for the day!
You can go hiking the Indian Creek Trail or the Shirttail Creek Falls trail (stay parked at the bridge, the trailhead is there!)
Pop into the town of Auburn for lunch at The Pour House and a cold craft beer.
Switch up your swimming holes by visiting the Auburn Confluence!
Go wine tasting along the Placer County Wine Trail.
Driving over to Nevada City, a historic Victorian-area town that's packed with charm and restaurants!
Travel to Auburn State Recreation Area to see the damn waterfall and go hiking.
Visit Folsom for one of the state parks with lupine blooms!
I hope this helps you plan a SAFE and FUN trip to Yankee Jim's swimming hole!! Again, please practice safety and be smart while you are enjoying this natural wonder. Again, I personally would never visit this hole on a weekend day and especially never on a holiday. It's a lot like how I always avoid National Parks on holiday weekends – just too busy!
If you have any tips to add, please leave a comment below so everyone can see. Got questions? Comment or DM me on Instagram @thewhimsysoul and I'll be happy to help!