Offta, 2018 was a long year you guys! When making my yearly list of my top memories of the year (which is really hard to narrow down, btw!) I kept forgetting that certain things happened this year because it felt like they happened like, 3 years ago. 2018 was a long one, a hard one, a great one that is so full of amazing memories. These are my top 10 of the year!
My favorite memories from 2017
My favorite memories from 2016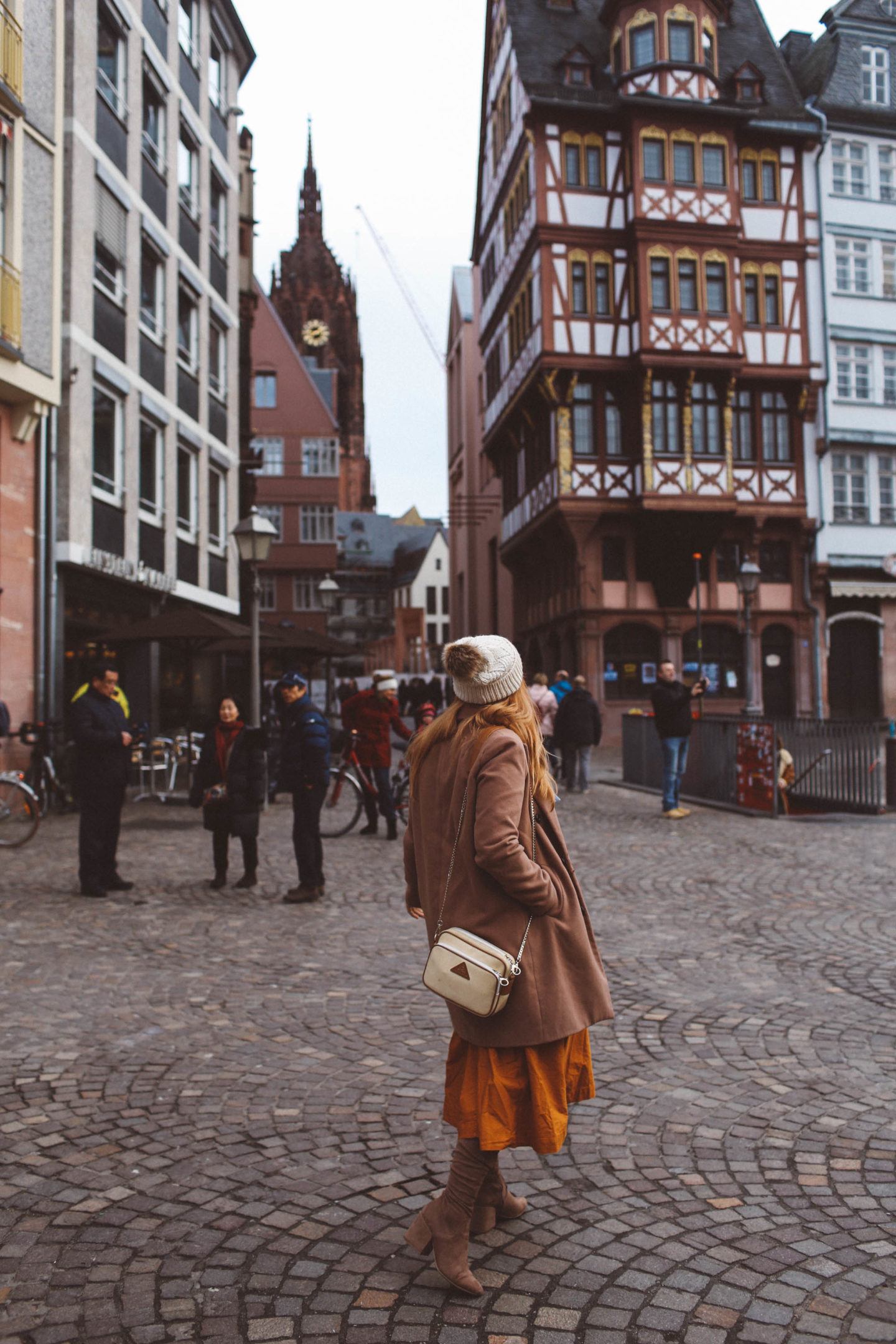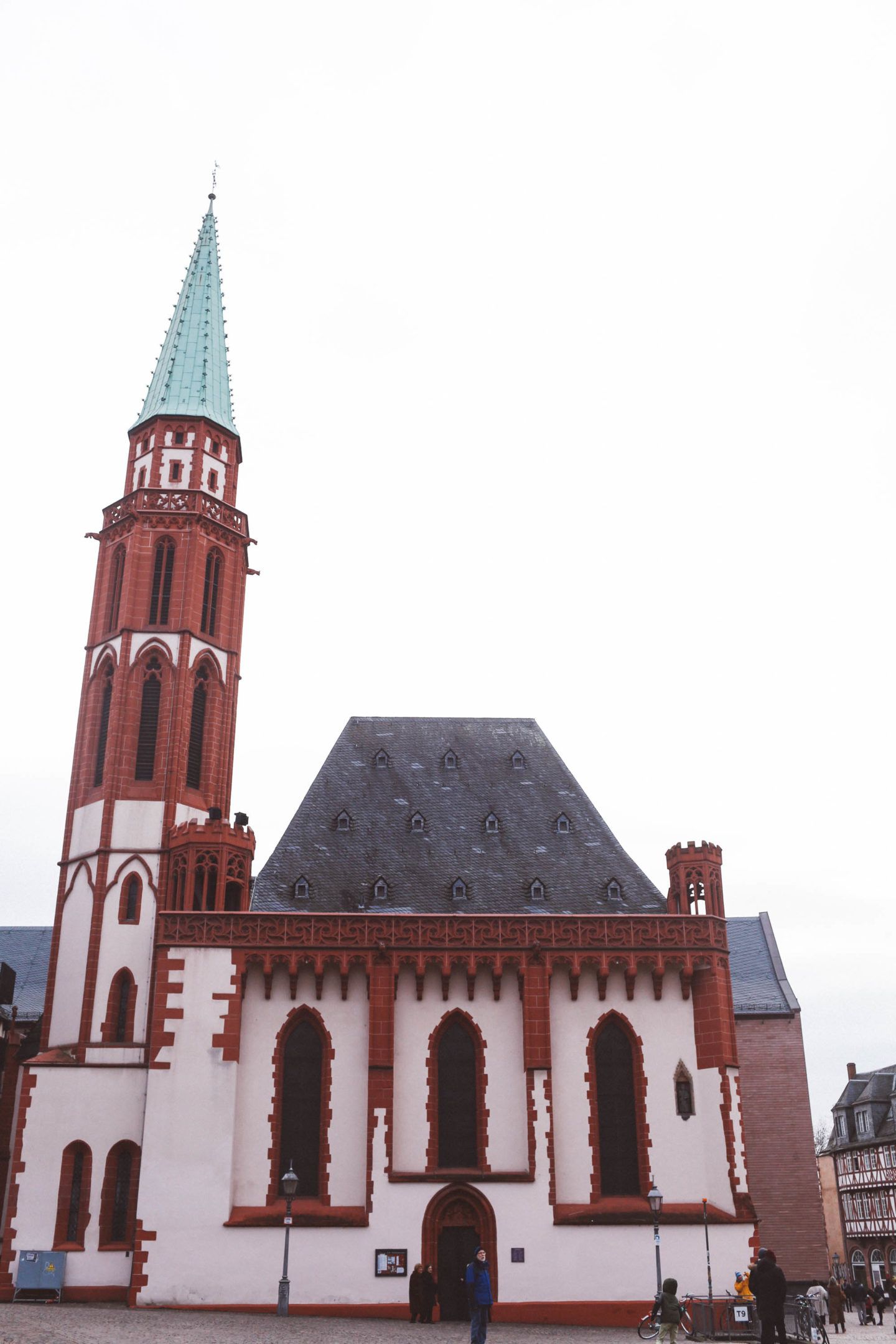 WE FLEW TO GERMANY… FOR ONE NIGHT
You read that right! Just a few days before Christmas 2017, we were reached out to by Lufthansa Airlines about a campaign opportunity. They wanted us on their annual Fashion Flying Lab flight that left from Frankfurt for CES in Vegas. A trip to Germany AND Vegas? Hell Yeah was our reaction. The catch was, this all had to happen in 10 days from that email. It was all so last minute, there wasn't time to send us to Frankfurt early. We ended up having to fly into Germany… for one night! Then the next morning, hop back on a plane and fly back to the states to catch the CES conference. We both felt dead afterward, but it was a crazy whirlwind adventure I would do again in a heartbeat.
Got a long layover in Frankfurt? Read my blog post on things to on a layover in Frankfurt!!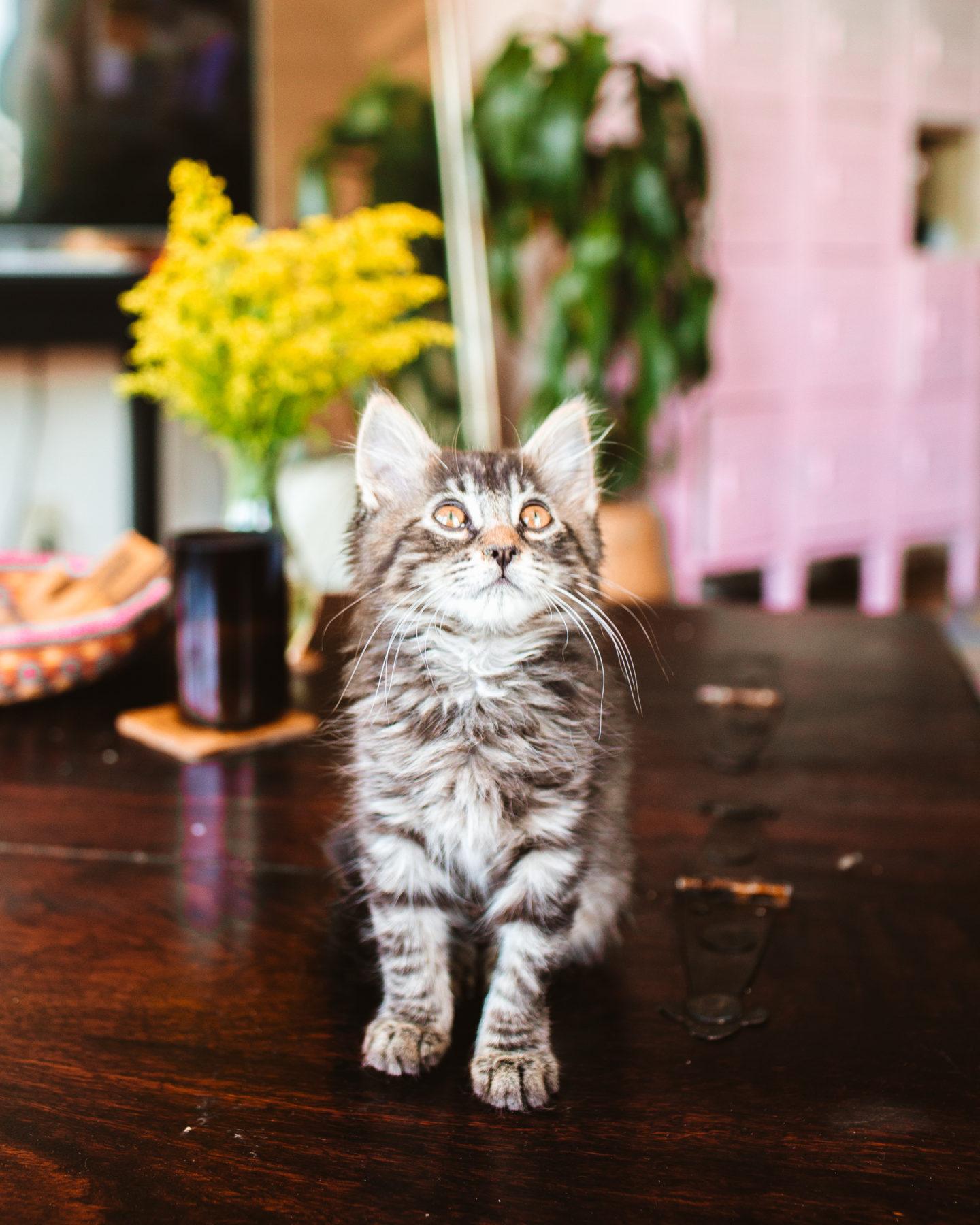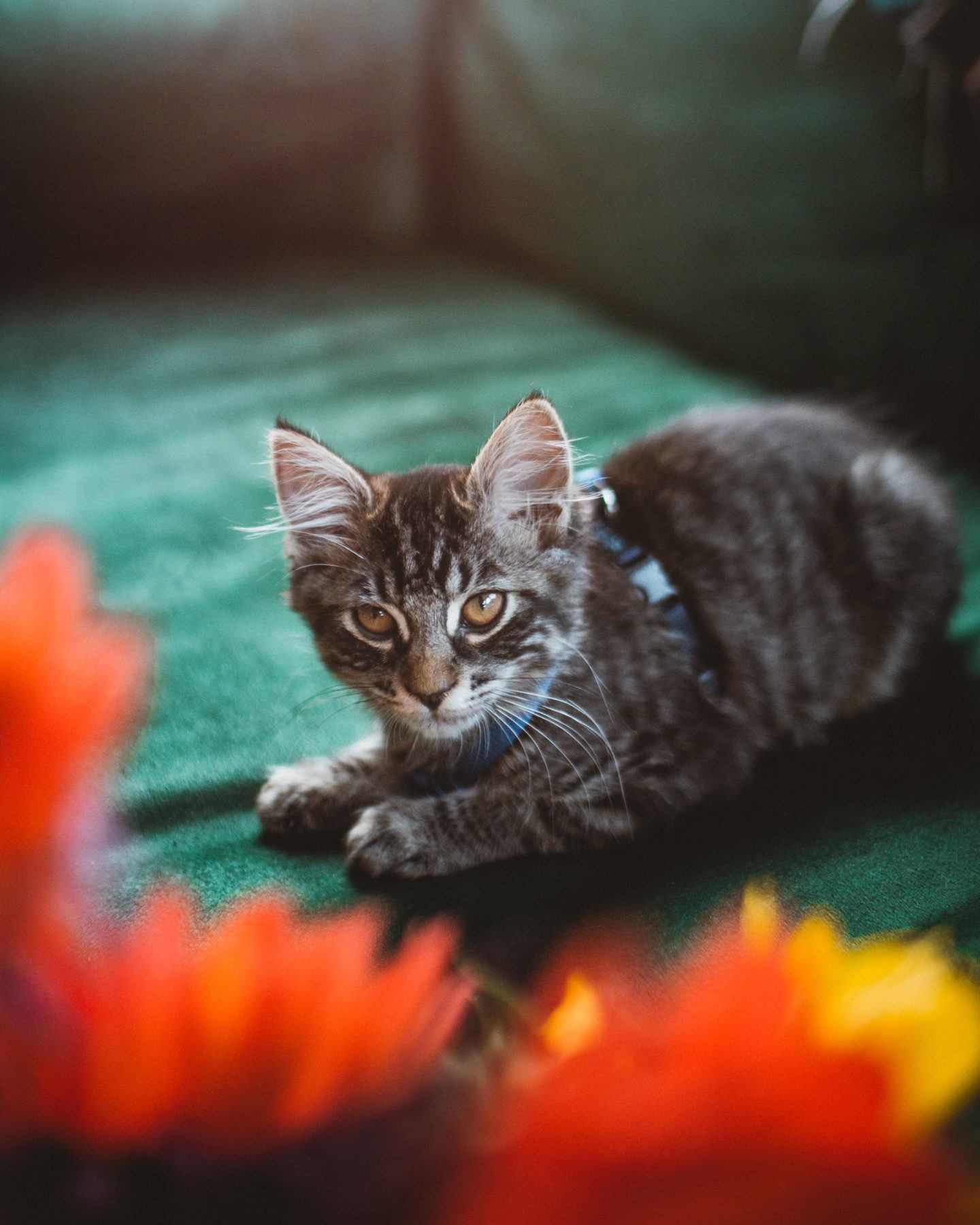 ADOPTING TWYLA
October was a really hard month for me. My sweet baby kitty Anakin was 19.5 years old when he passed away. But, we now have our baby girl Twyla – the goofiest kitten I have ever met. We adopted her from the SFPCA and I knew right away when I saw her that she was the one. We've leashed train her and now go on walks with her around the city (for real!) I love how she wakes us up each morning with snuggles… for about 30 seconds until our hands move too much and she tries to eat them!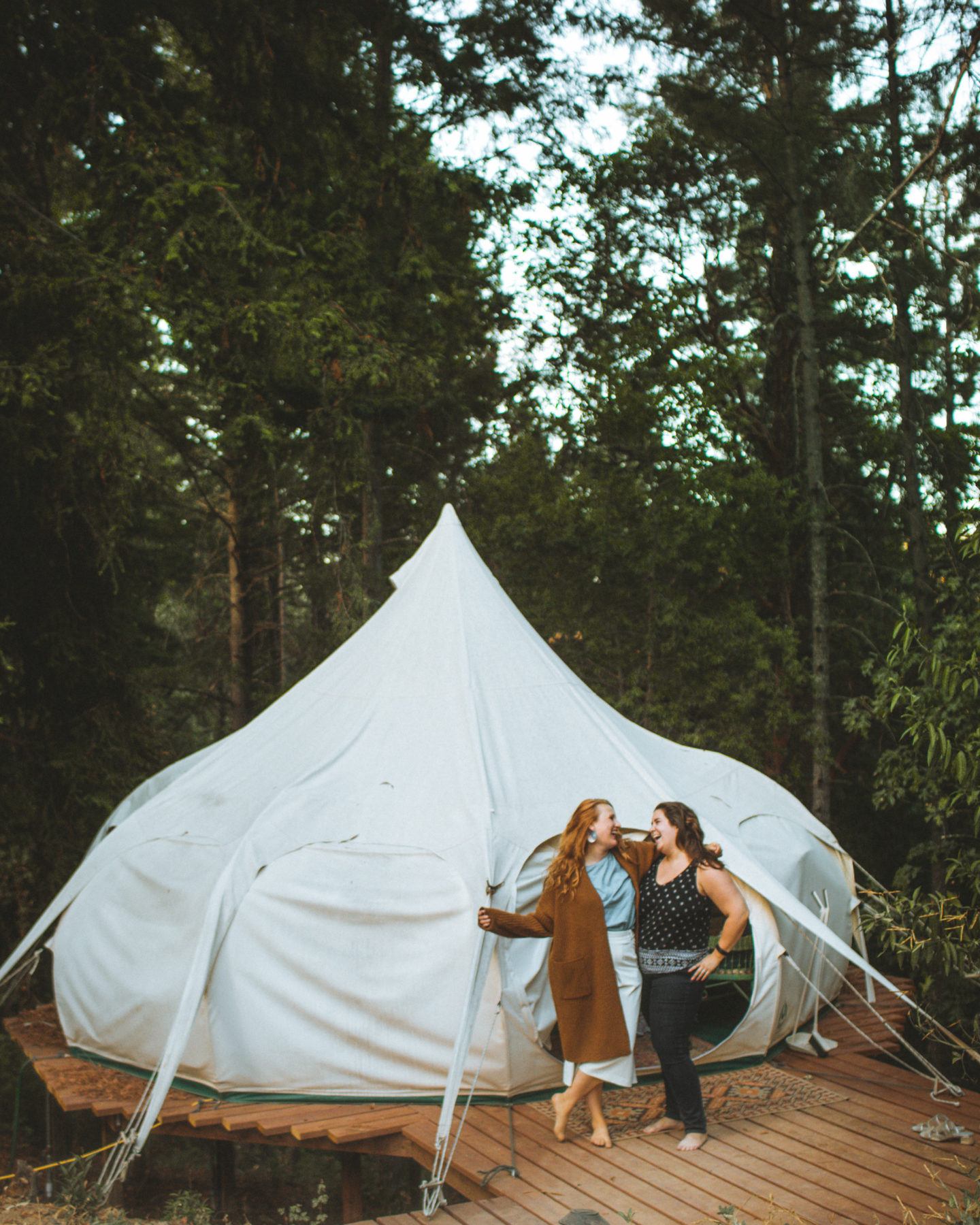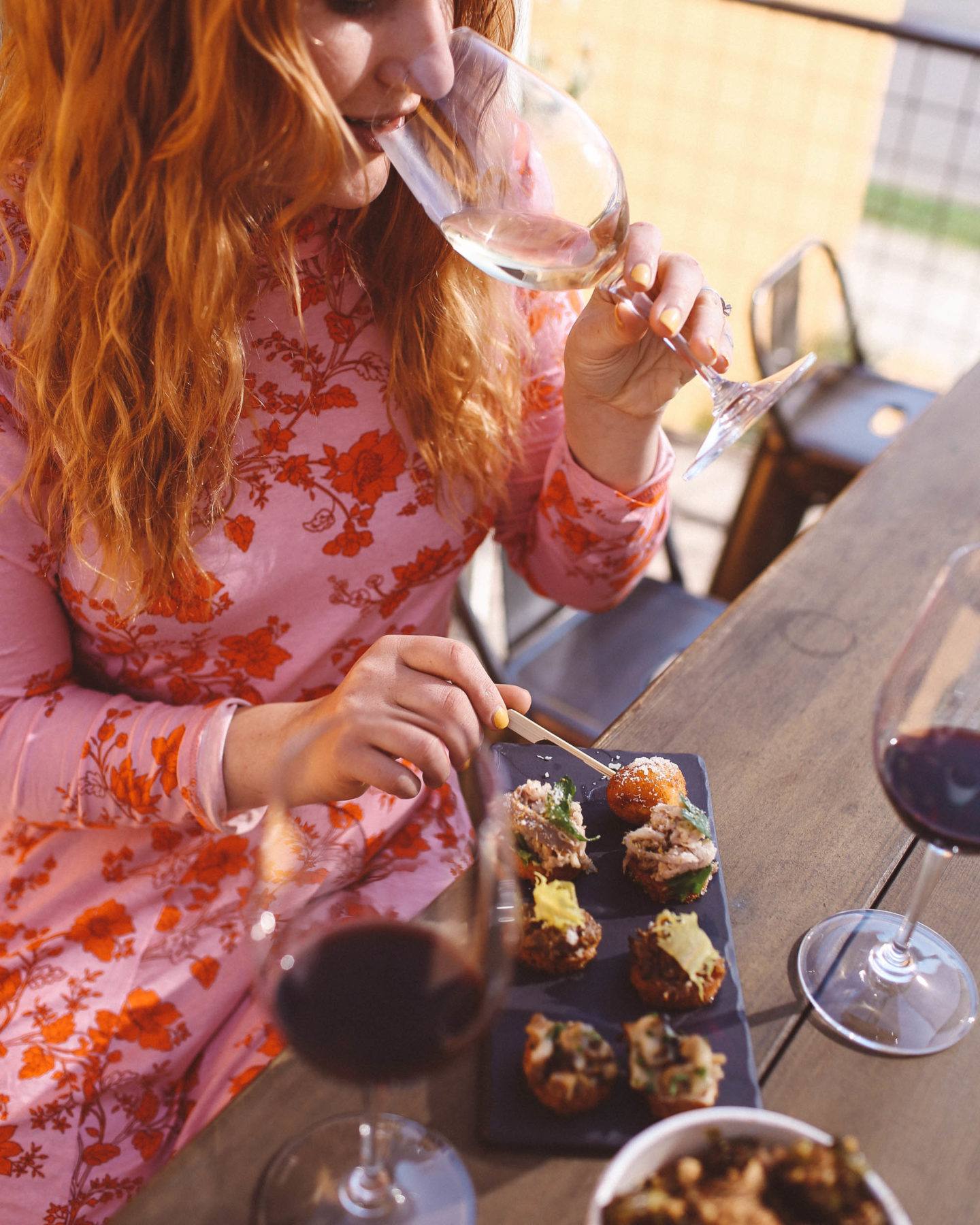 WINE TRIPS WITH THE GIRLS
This was the year of wine trips with my girlfriends! My friends Amy, Caitlin and Jess like to head up to wine country together every few months, rent a hotel or cool Airbnb and drink wine together all dang weekend. I love these weekends because it's one of the few times I disconnect from work and just enjoy my friends' company.
Pst – get $40 off on Airbnb with THIS link!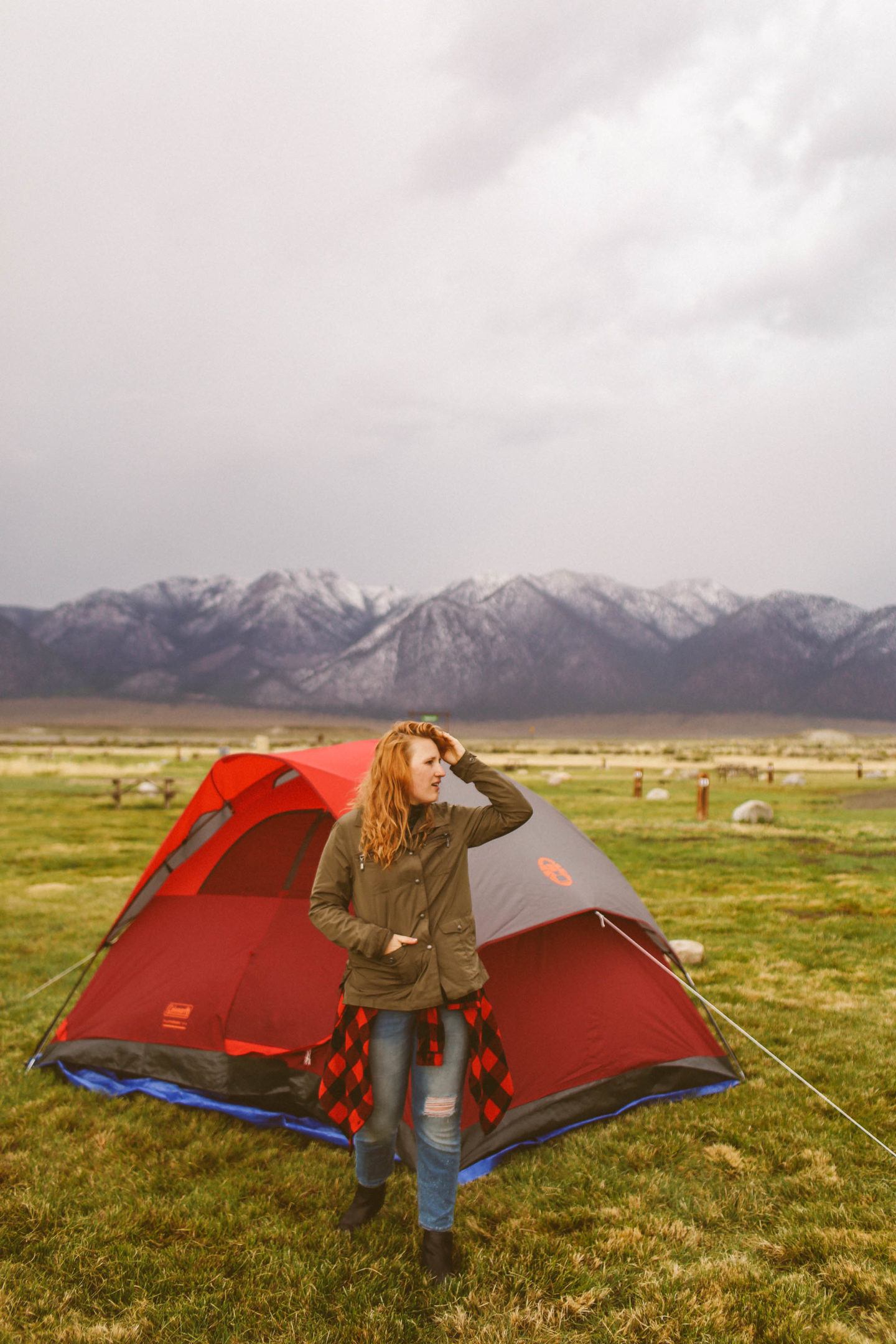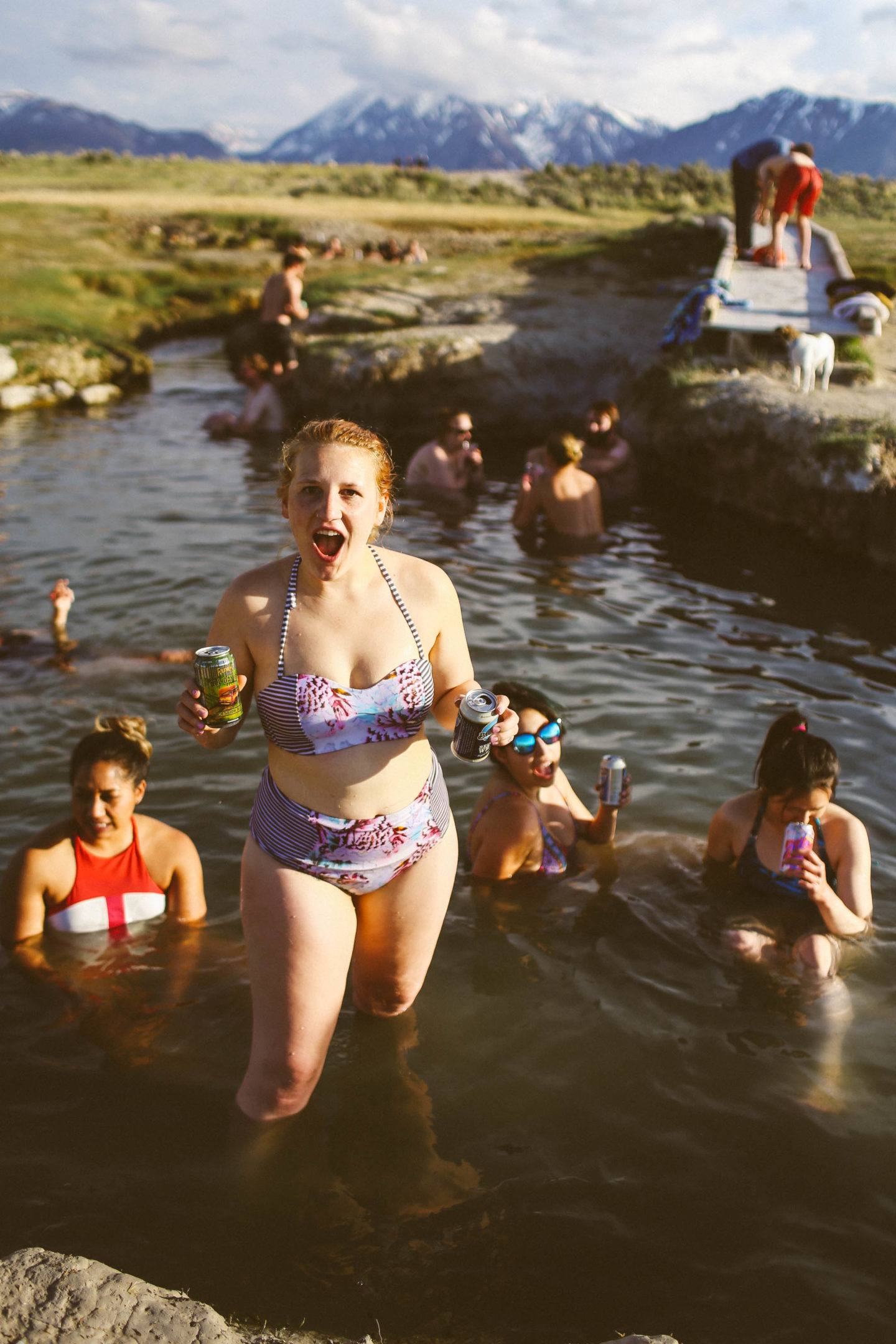 FREEZING OUR BUTTS OFF IN THAT TENT
This May, I went camping in Mammoth Lakes with Justina, Bri some other friends because we wanted to check out Wild Willy's Hot Springs (full guide to the hot springs here!) Mammoth Lakes is a mountain town deep in the Sierra Nevada Mountains (a 6+ hour drive from San Francisco.) We decided to go camping at a campsite really close to the hot springs so we could enjoy them multiple times a day. Everything was going grand – we all arrived, got the tents up, had a late lunch in town and spent golden hour partying in the hot springs.
And then the sunset and the temps dropped drastically. I'm pretty sure it made it down to the mid 20's that evening. I remember huddling around our campfire and my fingers being numb. When we went to sleep, I put on all my layers and Robin and I huddled against each other all night. I didn't get very much sleep that night and when I woke up, my phone had 1% battery let (the cold drain it all) and there was frost on the outside of our tent. The swimsuits we left out the night before were frozen solid. Worst of all, poor Justina was in a single tent and ended up sleeping in her car!! I will never, ever go camping in the mountains again (or, without the right gear) but that trip was one I'll remember for the rest of my life. Plus, a 6am dip in hot springs to warm up and watch the sunrise is pretty legit.
My complete guide to the Mammoth Lakes Hot Springs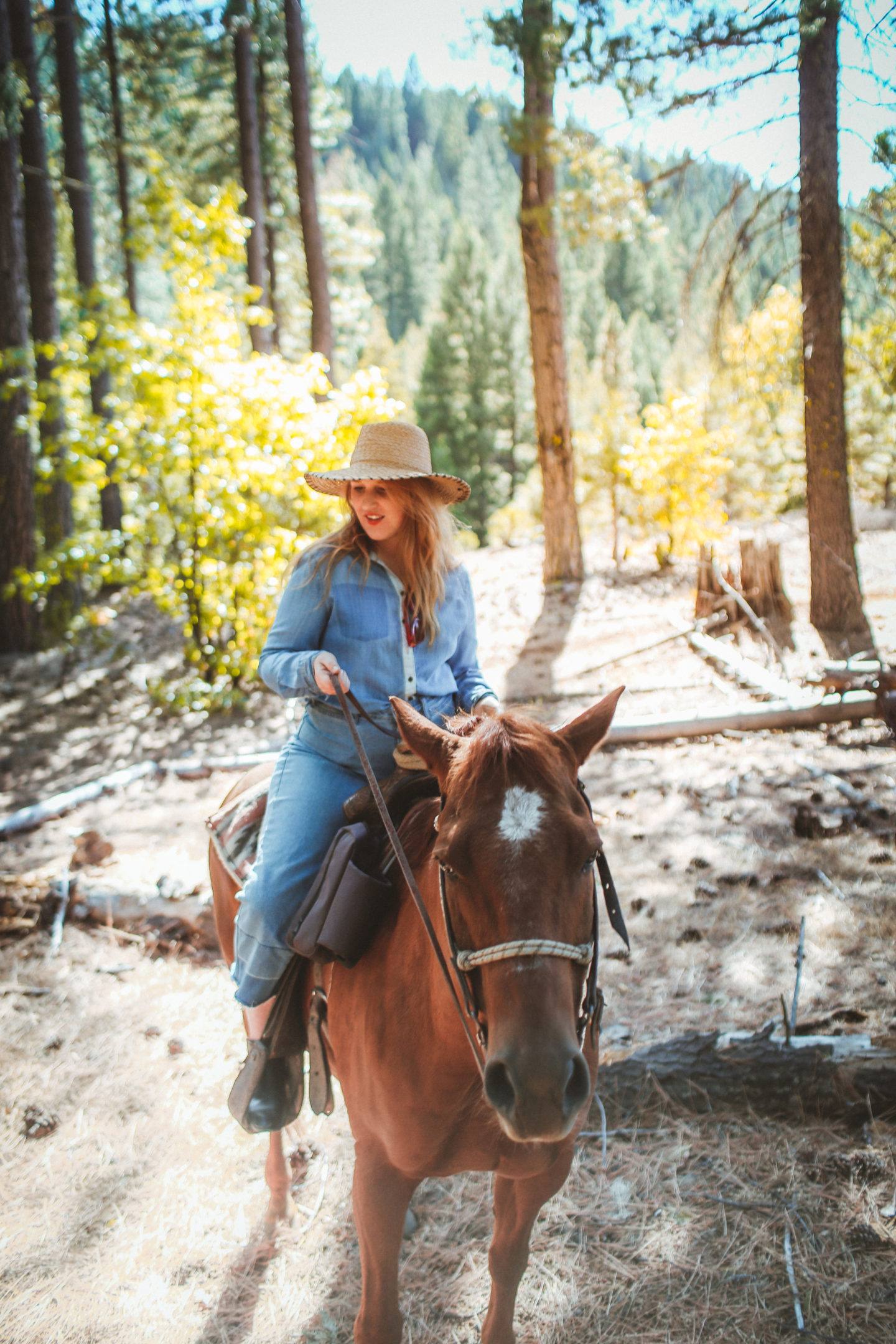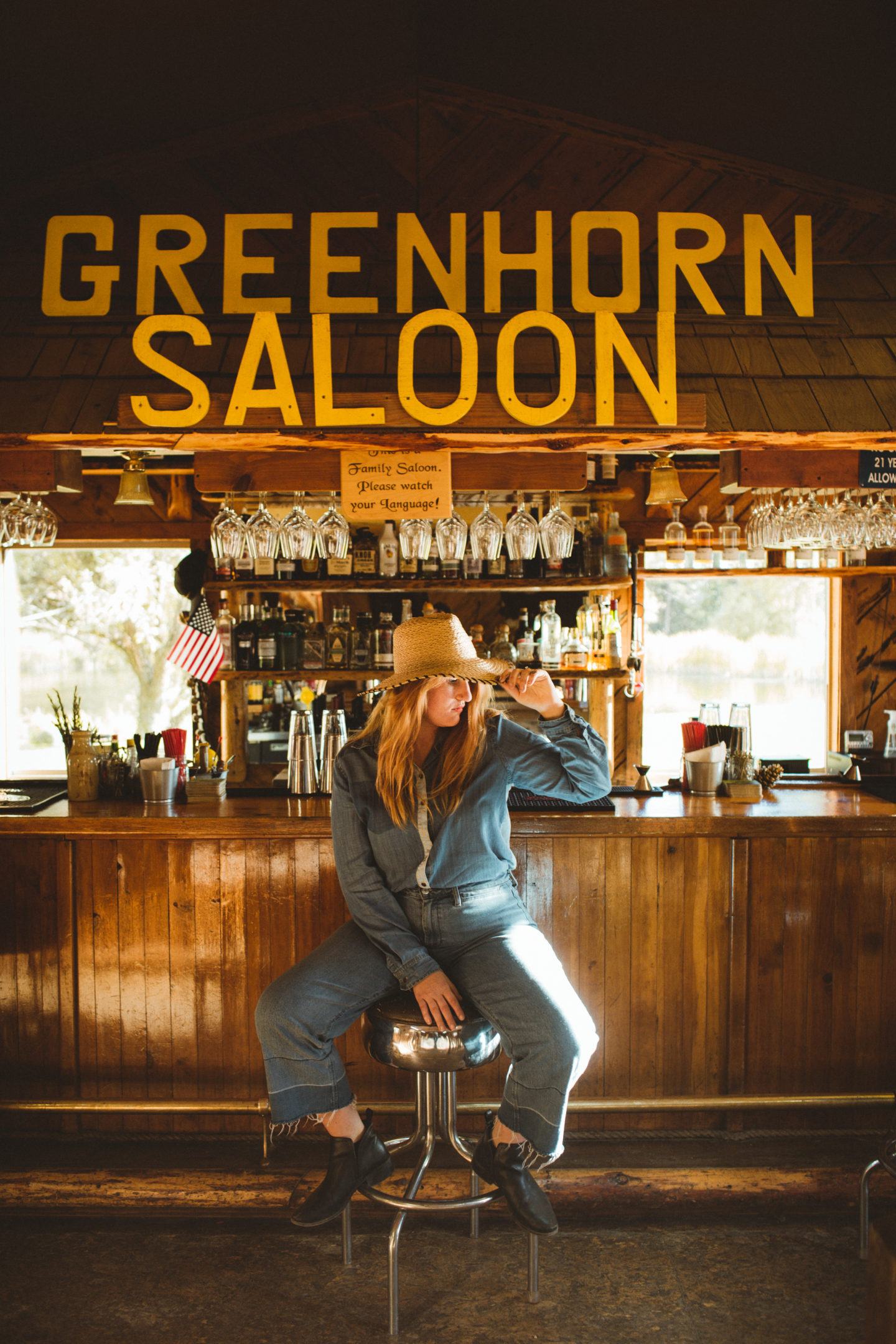 HORSEBACK RIDING AT GREENHORN
My legs were REALLY sore after our visit to Greenhorn Ranch but I would go back in a heartbeat. Greenhorn Ranch is a very special and unique dude ranch in Plumas County here in California. They're all about helping you disconnect (the lack of cell service in some areas really helps!) and get you on a horse and into nature. There are 2 trail rides a day and you quickly learn how to ride a horse and feel comfortable doing so.
I personally loved meeting the other guests and ranch hands, which quickly turned from strangers to friends as we drank together, sang cowboy songs together and hung out on the ranch. Now, whenever I hear the song "Mamas don't let your babies grow up to be cowboys" I think about this place!
Read my full blog post about Greenhorn Ranch here.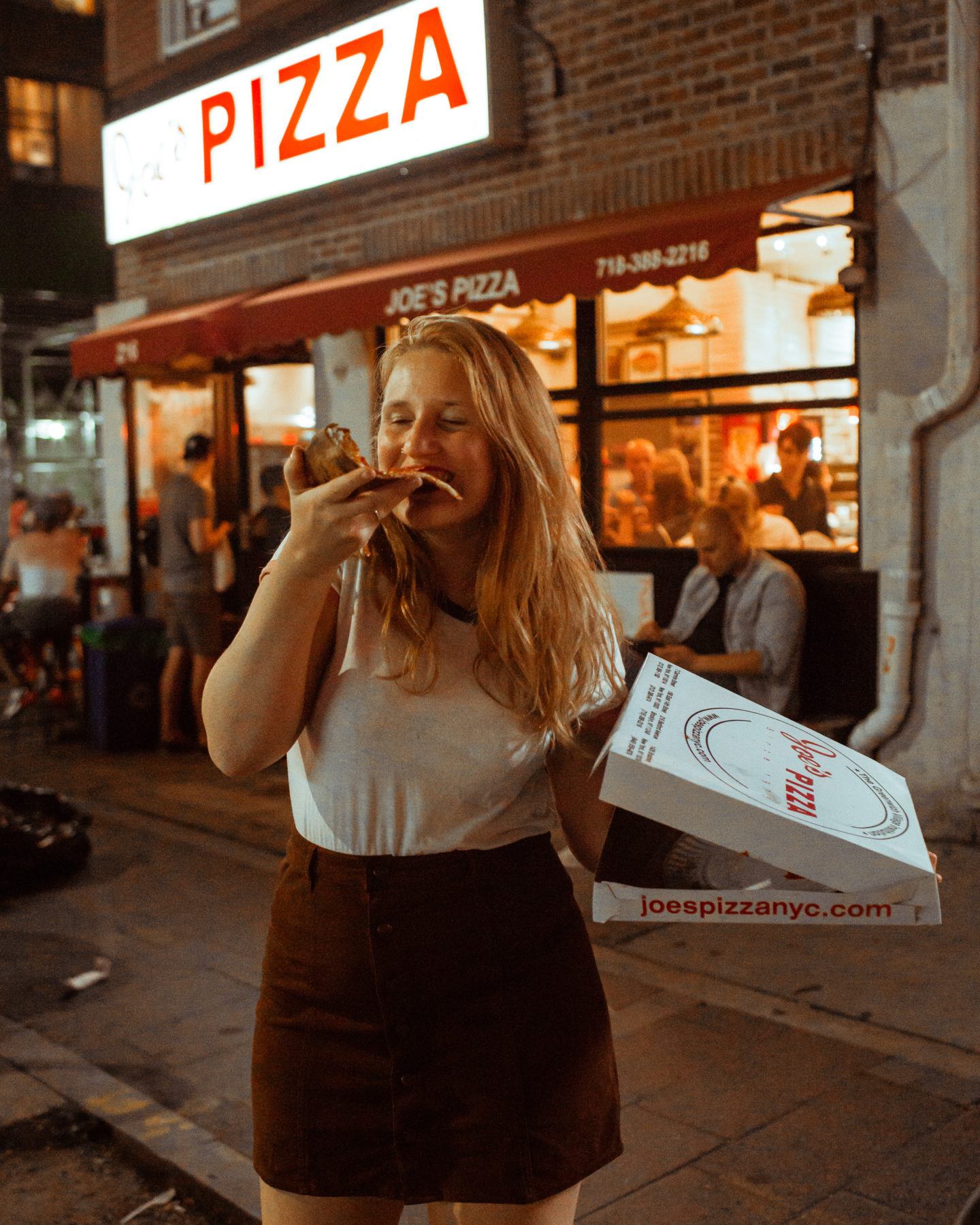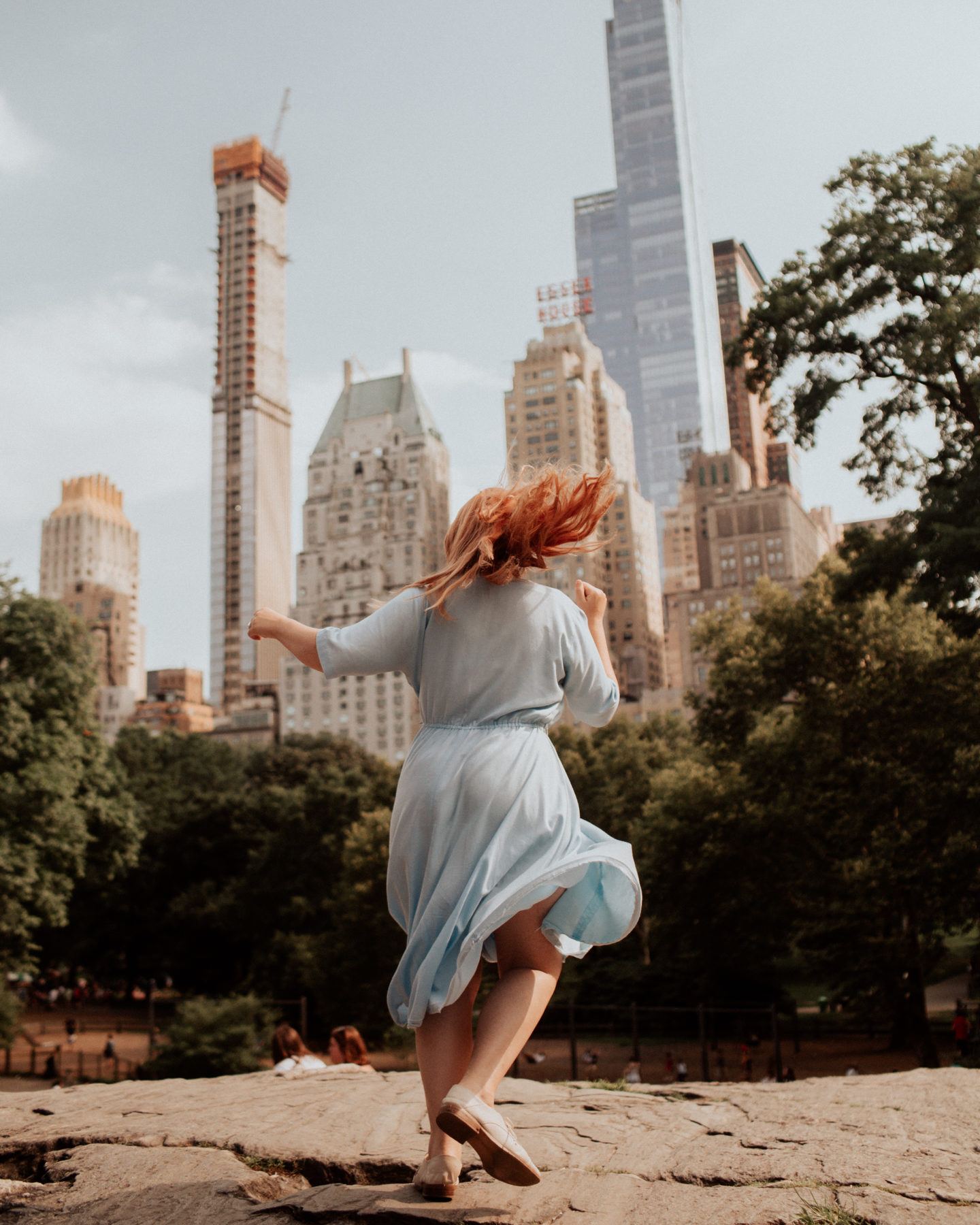 MY FIRST TRIP TO NYC
I've been to four World Wonders but it took me 26 years to visit New York City! This summer I was beyond giddy to finally the Big Apple. We spent about a week running around Brooklyn and Manhattan, eating way too many bagels and trying to see as many sites as we could. I fell in love with the whole vibe of New York and can't wait to return. From lazy days on rooftop pools to catching World Cup matches at German bars to watching the city twinkle from Top of the Rock, I'll cherish so many NYC memories.
Read my New York City travel guide for first-time visitors!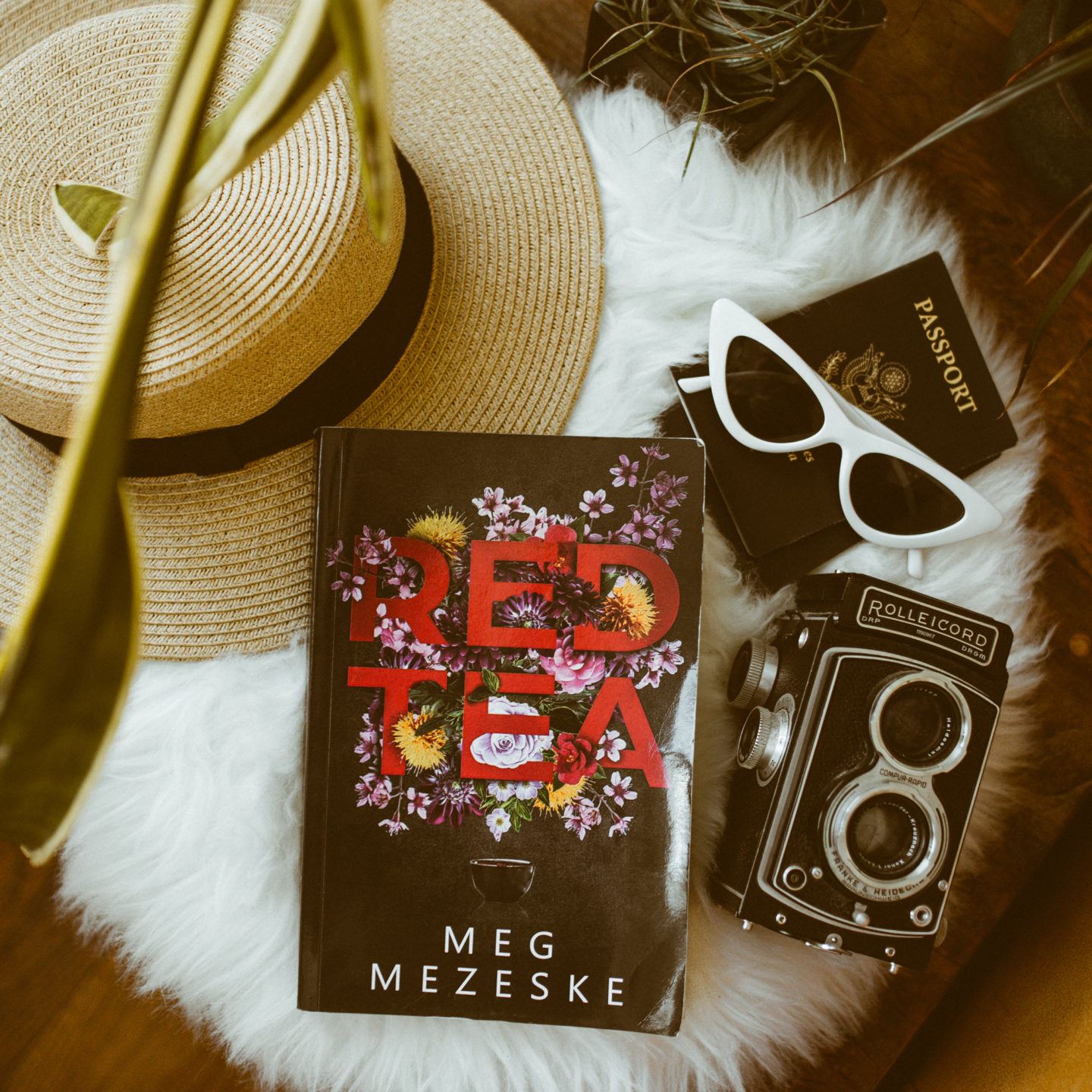 GETTING BACK INTO READING
When I was younger, I was a MEGA book nerd. I'd skip recess just to read (though in my defense, recess in the winter was cold AF, so I think I was the smart one there.) Then, as it goes, life happens. It was harder to find time to read the older I got – high school then college then adulting in the real world resulted in me barely touching any books. So I made a point to get back into the habit of reading. Robin and I now try to read whenever we travel and make a point to pick up a couple of books from our library before starting any trip. I've been able to finish about 6 books this year, which makes me so happy! Here's to all the stories I'll read in 2019.
Read my 10 books to read while traveling blog post.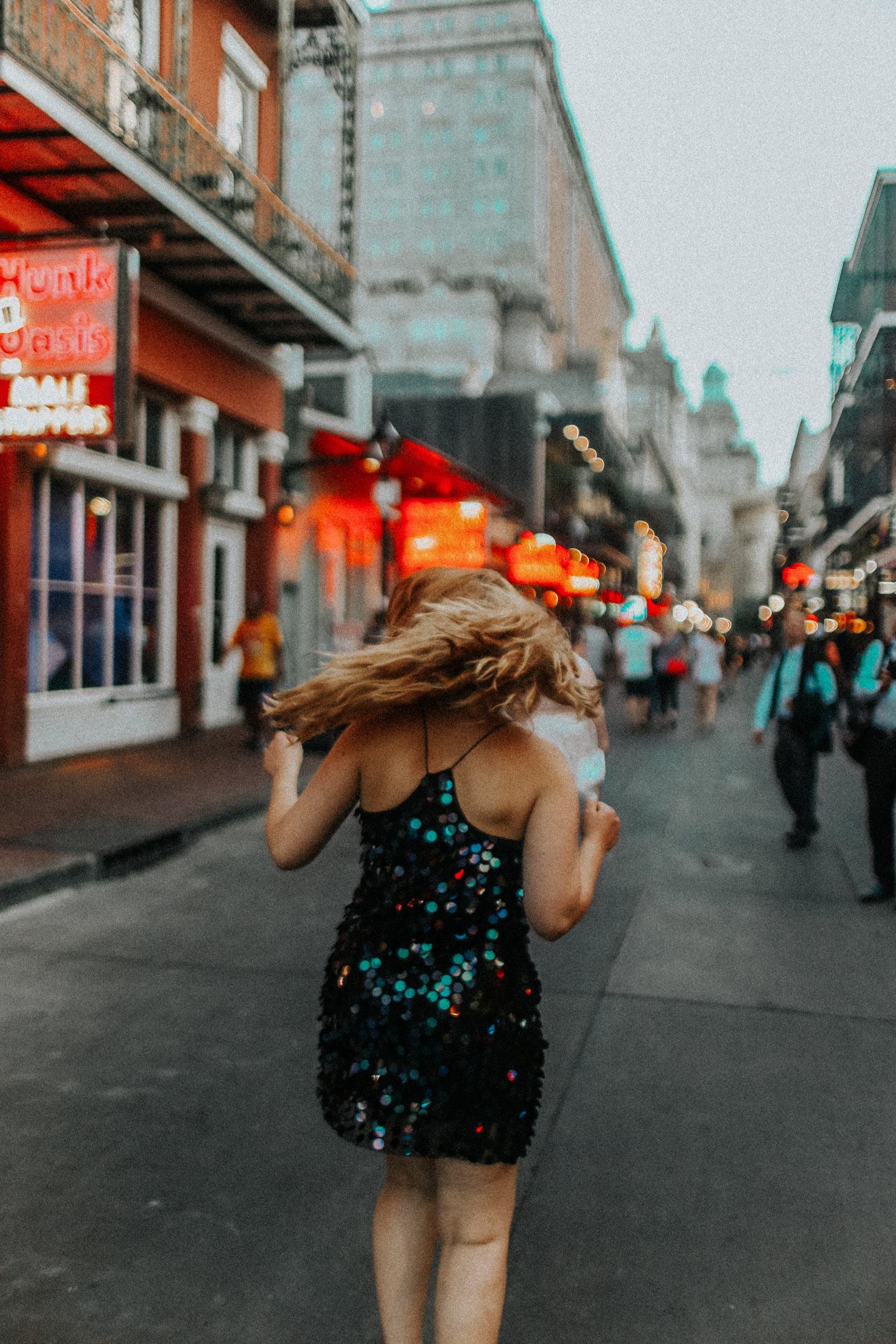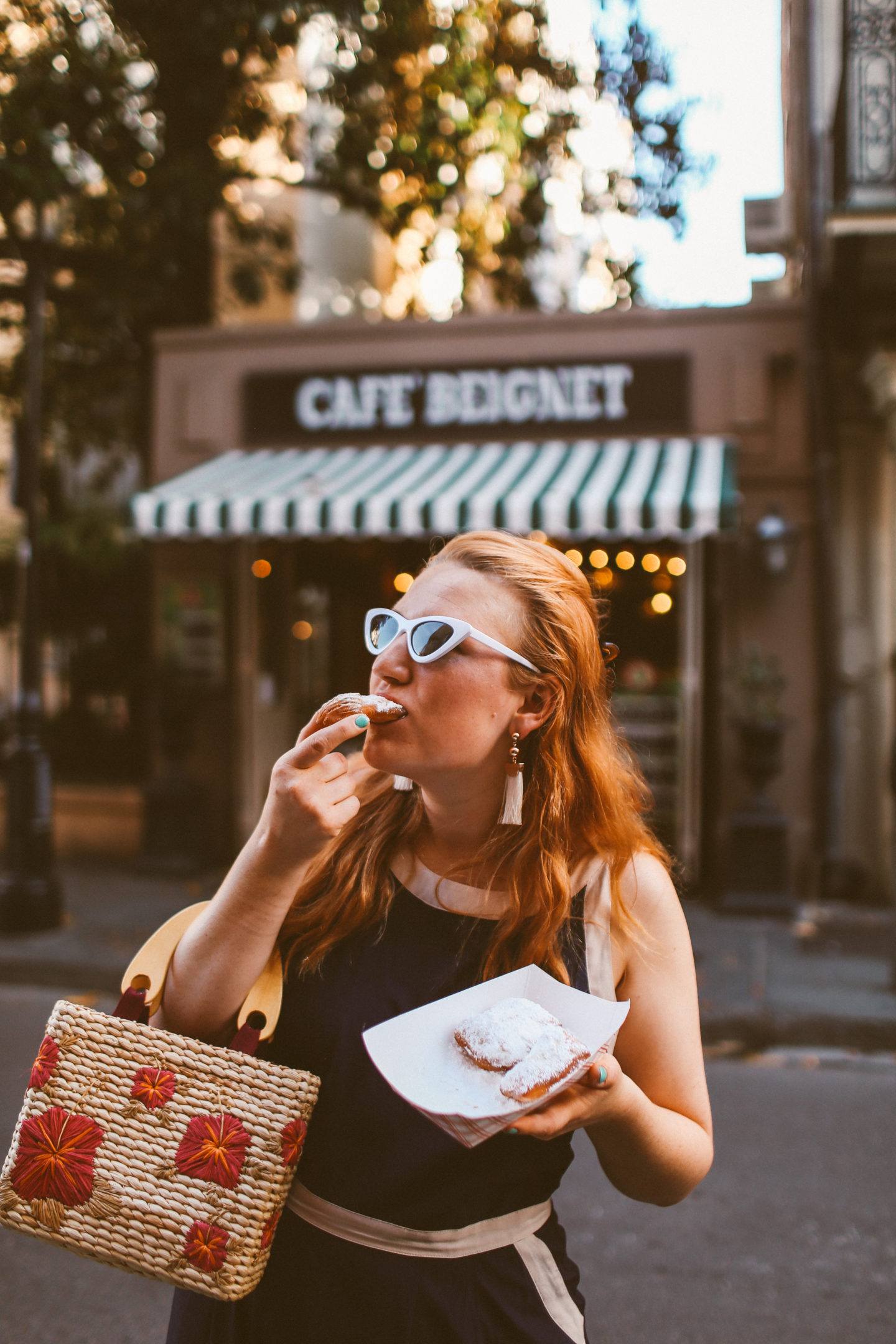 BIG BAND JAZZ IN NEW ORLEANS
We almost went to New Orleans in 2016 but ended up calling it off after some regional flooding. We finally made it there this Spring and I fell head over heels in love with New Orleans. Already plotting on how to return as quickly as possible (I have so much more local food to eat!!) I couldn't get enough of the French Quater – the buildings, the history, the art. I loved stuffing myself wth beignets and oysters. My favorite moment was when ate alligator hot dogs at a local joint, sat on the balcony and were treated to a front-row view to a Big Jazz Street Band that played for over 2 hours. Towards the end of their show, we danced in the street.  Magic.
Read my New Orleans travel guide here.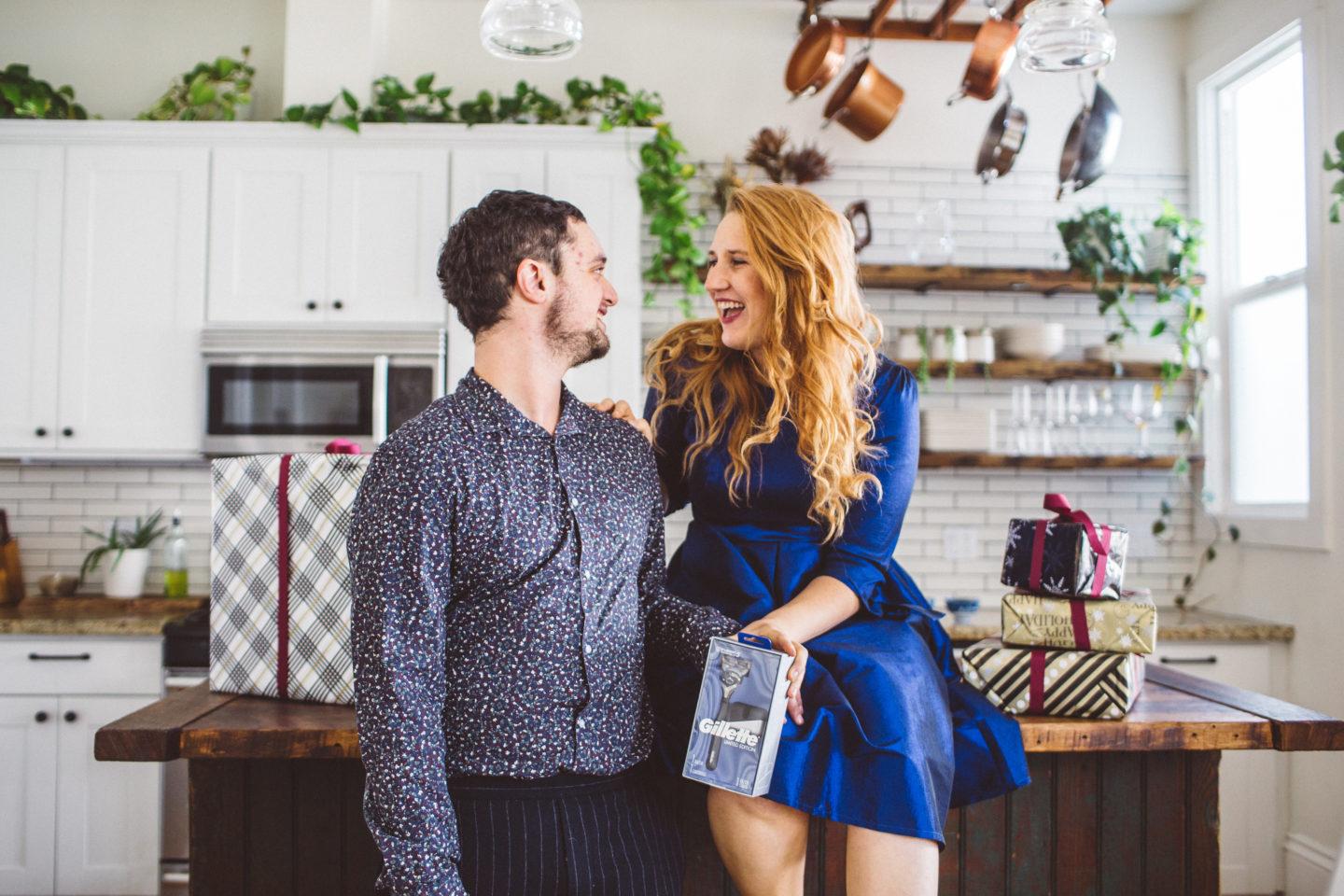 HIRING ROBIN
When I started Whimsy Soul in 2015, I had no idea it would grow to what it is today. I officially went fulltime in 2017 but was THRILLED to be able to hire Robin fulltime this Spring! I got to hire my husband ya'll – from something I started while sitting on a used futon mattress and an empty apartment all those years ago. Crazy! There's been SO much hard work and love that's been put into Whimsy Soul. Robin has been there since day 1 and it was a huge milestone to have him be able to quit his job at Target and work with me each day. Here's to hustling and growing even more in 2019!
Find all my blogging tips here.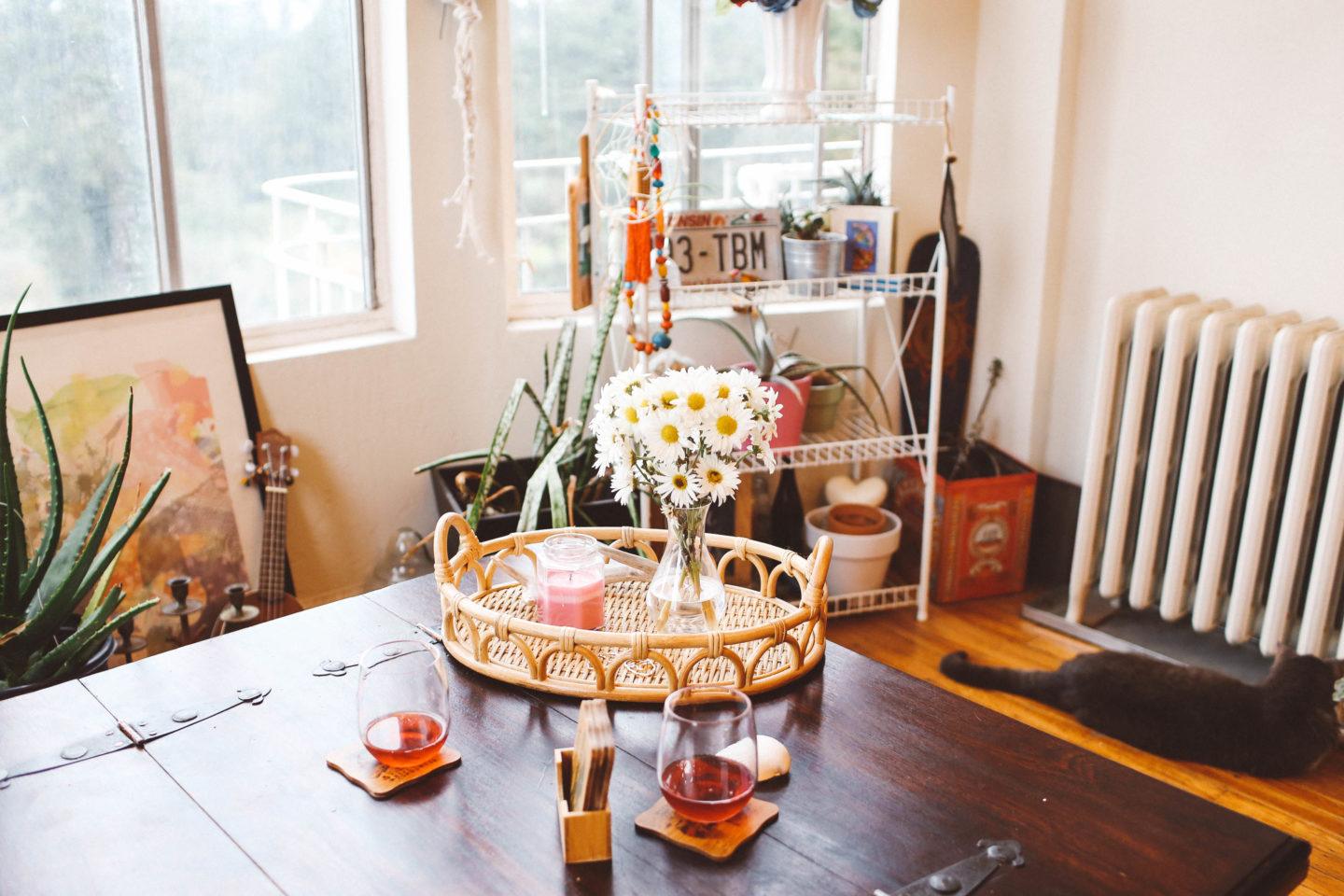 DECORATING THE APARTMENT
We've been in the same apartment the entire time we've lived in San Francisco. As I mentioned above, it used to be really empty and what we did have was extremely used and second hand from thrift stores or Craigslist. We moved to San Francisco right after college without any jobs, so the first year was probably the hardest year of my life. But we got jobs, we slowly earned more money. Over the years, we were able to swap the futon mattress for an actual bed. That $10 Savers couch was traded in for a $300 Target couch. But it wasn't until 2018 when we actually made a lot of home decor improvements in our apartment.
The Target Opalhouse collection came out (and I went a little crazy on it) and that honestly inspired me to actually decorate. From putting up wallpaper in our main room, to finding a locker on Facebook Marketplace & spray painting it pink, to finally finding plants that won't die in our apartment, this was the year of making our rental truly feel like home.
See more of my apartment here. 
2018 was a year, know what I mean? I can't wait to start 2019 off with a bang! What is your favorite memory of 2018?