Calling all wanderbabes, adventure bros and nature photographers! This post is for you!
I've been blogging & Instagramming for over five years and used popular hashtags to grow @thewhimsysoul to nearly 80,000 followers. A LOT of my content is in the travel & wanderlust space. (I'm low-key obsessed seeking out all the best hot springs & waterfalls in California.)
Everyone knows about the #naturegram hashtag, it's old news, but what about other Instagram hashtags that nature photographers & travel influencers should be using? You might be surprised about the list that I recommend! There are a lot of sneaky hashtags I use to get more impressions, more engagement and more followers!
The Nature Hashtags That Will Get You On The Explore Page (2020)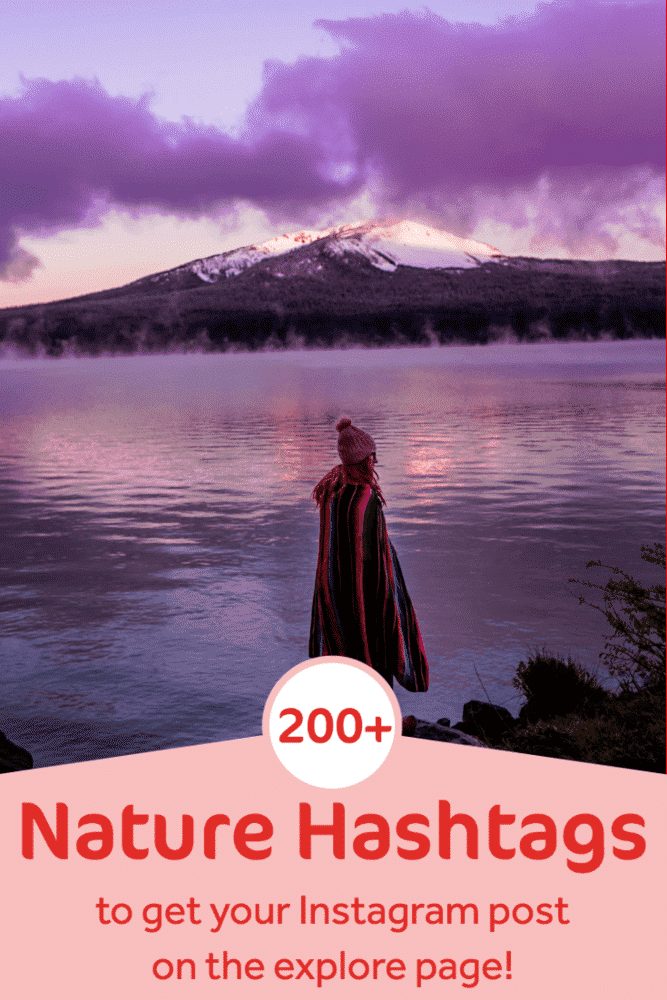 Let's chat the best nature hashtags for Instagram growth!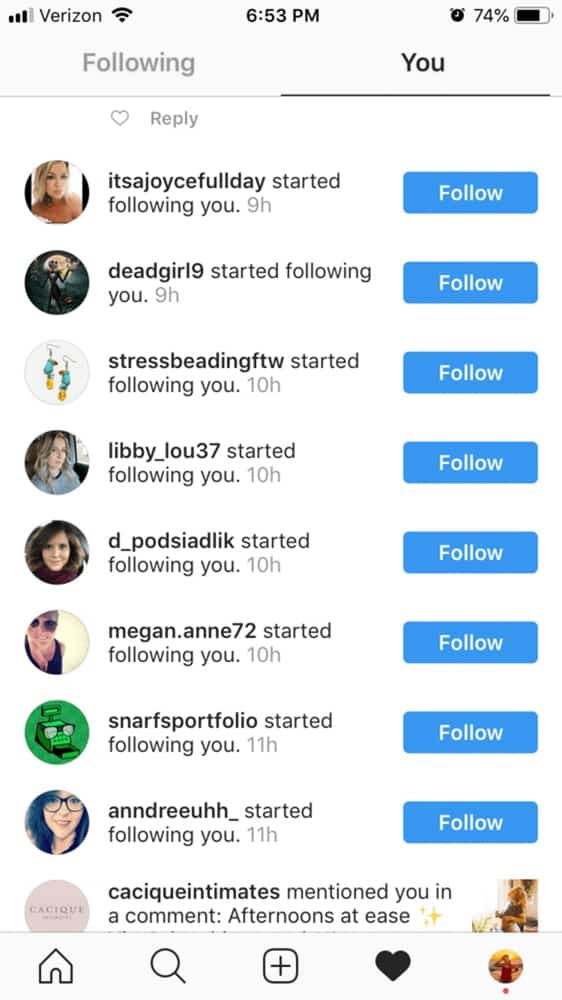 Want to see THIS on your notifications screen like, all the time? Using the best nature hashtags for Instagram will certainly help. I've been tracking my hashtag use for months now so I could share my secrets with you!
What Are The Best Nature Hashtags On Instagram For Engagement & Followers? Let's Go!!
While growing a strong TikTok following is slowly becoming another important social media tool for content creators, Instagram is still king. Especially when it comes to travel & nature content! And ESPECIALLY right now in 2020 when I'm writing this article. Everyone is stuck at home lusting over stunning landscapes of National Parks and photos of coastal sunsets.
This post is broken down by categories (ie hiking, national parks, etc) and available in an easy copy and paste format to help you easily grab your related hashtags and slap 'em up on your Instagram post. You can save nature hashtags from this list that you like in your notes folder for easy access in the future.
Want to learn how to monetize your content? Sign up for my free email course! Ok let's get started.
Best Park Nature Hashtags
I feel like most of the cool nature pictures I stumble across on the explore page of Instagram are taken inside National Parks. These are the best hashtags for you National and State Park gems!
#statepark
#findyourpark
#nationalpark
#thenaturalstate
#stateparks
#briskoutdoors
#americasbestidea
#gooutside
#abcmyphoto
#waterfalls
#natureshooters
#natureporn
#nature
#planetearth
#picoftheday
#natureinspired
#naturephotography
#naturegram
#naturewalk
#nature_photo
#getoutside
#naturelover
#naturephoto
#naturelovers
#natureshots
#naturebeauty
#naturepic
#livetoexplore
#lifewelltravelled
#exploretheworld
#beautifuldestinations
#wonderlust
#travelinspiration
#tlpicks
#topofthemountain
#nationalforest
#discover_earth
#naturetrail
#adventurenthusiasts
#alltrails
#whyihike
#greatoutdoors
#wilderness
#getoutdoors
#wildernessculture
#hikingadventures
If you are visiting a National Park, make sure to ALSO use that National Park's hashtag! (IE #yosemitenationalpark)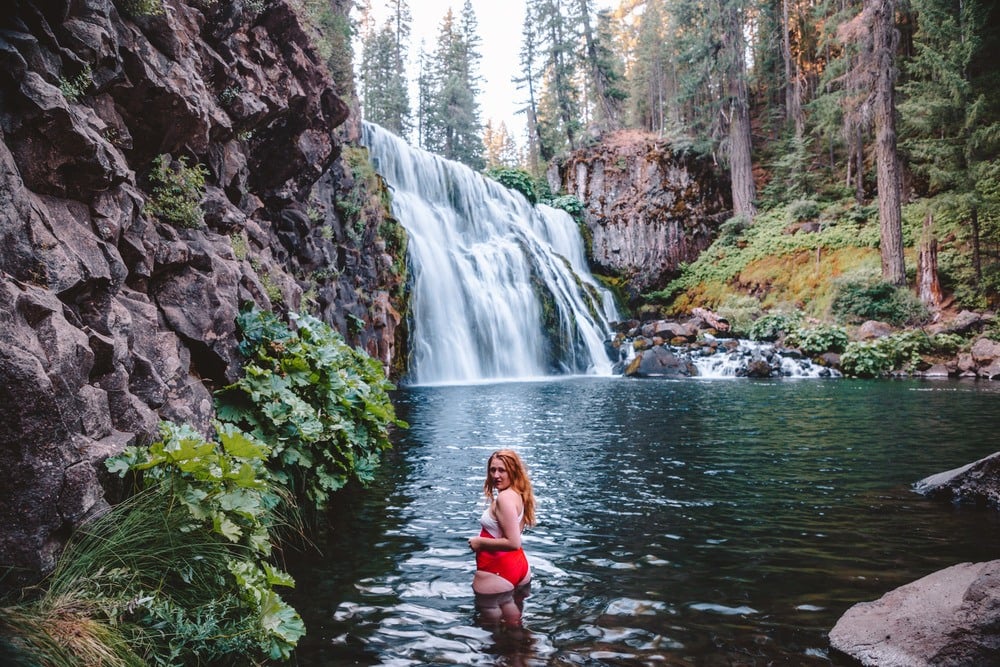 Top Water Nature Hashtags
Underwater scuba diving, rainbow sunset over the ocean, kayaking in the middle of a lagoon – there are so many great water nature photos you can post. Here are the topwater nature hashtags to use with them!
#moodygram
#throughthelens
#acreativevisual
#vitaminsea
#staysalty
#beachtherapy
#wildvisuals
#sandbetweenmytoes
#beachtime
#turquoisewater
#beachmoments
#teamgetlost
#saltyhairsandytoes
#needvitaminsea
#vitaminseaneeded
#sealove
#oceanbreeze
#sandandsea
#islandparadise
#beachlife
#lovetotravel
#oceancounty
#protecttheocean
#naturephotography
#landscapephotography
#travelgram
#gogetlost
#getlostwithme
#sunshinetherapy
#beachlove
#boattrip
#seavitamin
#happyadventuring
#seekadventure
#livetoexplore
#exploretheworld
#adventureawaits
#greatoutdoors
#getlostclub
#discover_earth
Best Wanderbabe & Adventure Bro Hashtags
This category is my favorite as this is what my nature Instagram posts usually fall under. Give me a straw hat and a field of flowers, or a yellow rain jacket in front of a Canadian lighthouse and I'm in clout chasing heaven!
#sheisnotlost
#travelwithfathom
#darlingplaces
#travellust
#borntotravel
#journeysofgirls
#lifewelltravelled
#neverstoptraveling
#mydomainetravels
#girlsborntravel
#suitcasetravels
#cntraveler
#culturetrip
#traveldreamseekers
#pathport
#travelgirlsgo
#thediscoverer
#travelustcouple
#travelluster
#naturejunkie
#awakemysoul
#pathlesstraveled
#themountainsarecalling
#soulonfire
#rewildyourlife
#femmetraveller
#getlostnow
#livetoexplore
#youmustsee
#thewanderingtourist
#travelbloggerlife
#femmetravels
#darlingescapes
#globelletravels
#shetravelz
#openmyworld
#travelinspiration
#tlpicks
#exploretheworld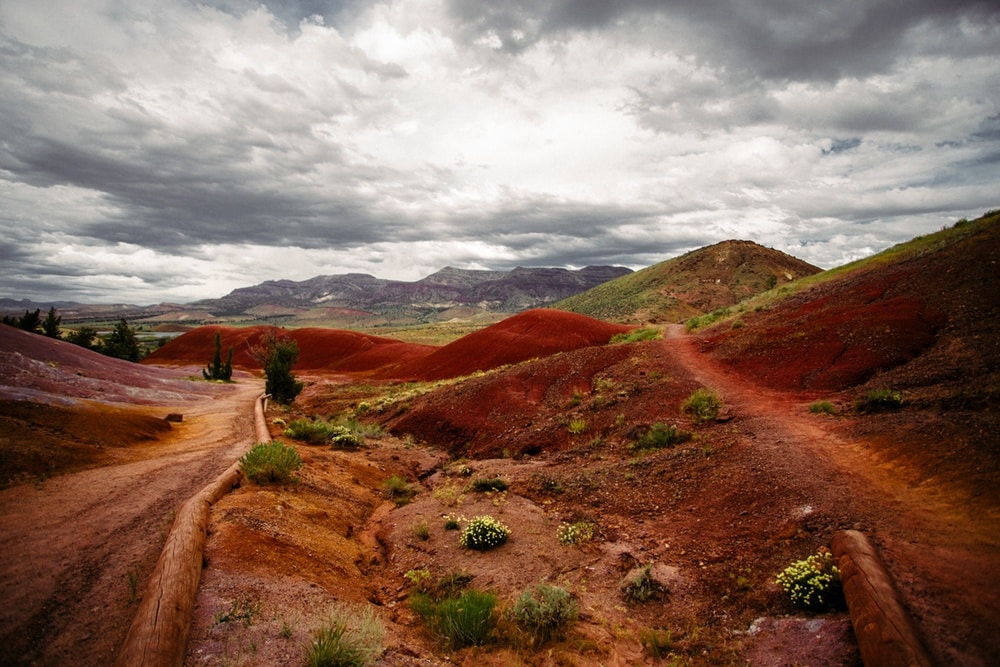 Best Wildlife Hashtags
I personally don't shoot and share wildlife photos so I consulted with a friend who does to get the inside scoop on the best wildlife hashtags to use.
#igscwildlife
#wildlife_inspired
#wildlifeofinstagram
#wildlifeseekers
#wildplanet
#wildlifephotos
#discoverwildlife
#wildliferefuge
#live_love_wildlife
#wildlife_shots
#wildplanetphotomag
#canonwildlife
#bbcwildlifemagazine
#nanpapix
#wildlife_captures
#wildlife_seekers
#wildlifeshots #naturelovers
#natgeo
#wildlife_perfection
#wildlifephotographer
#naturephotography
#wildlifeplanet
#wildnature
#cnntravel
#goopgo
#culturetrip
#beautifulmatters
#globetrotter
#travelinspiration
#tlpicks
#openmyworld
#traveltagged
#cntraveler
#thediscoverer
#yourshotphotography
#earthescope
#natgeotravelpic
#wildernessculture
#stayandwander
#earth_shotz
#artofvisuals
Best Hiking Hashtags
I love hiking! I'm kinda out of shape so I'm totally more the half-day hike to a volcano or a hidden castle kind of girl, but I still know all the secret hiking community hashtags to use.

#mountainmonday
#whyihikewednesday
#daretoexplore
#adventurewomen
#hikergirl
#hikingvibes
#hiketheworld
#hikinglovers
#dayhike
#hikingadventures?
#solohike
#hikingtrails

#earlymorninghike
#girlswhoadventure
#hikergirlproblems
#mountaintime
#gooutstayout
#snowhike
#snowhiking
#mountaintimes
#findmeoutside
#whyihike
#offtrail
#nationalforest
#mountainhike
#wildernessvibes
#trailchat
#alltrails
#findyourpark
#exploreoutdoors
#pnwhiking
#getoutandhike
#themountainsarecalling
#whyihike?
#compassoutdoors
#fallhiking
#exploretheunknown
#werehikers
#womenwantadventure
#hikingadventuresforwomen
#womenadventure
#adventureoften
#everytrailconnects
#getoutstayout
#herwanderfullife
#seekadventure
#mountainsarecalling
#beautifulexplorers
#mtnchicks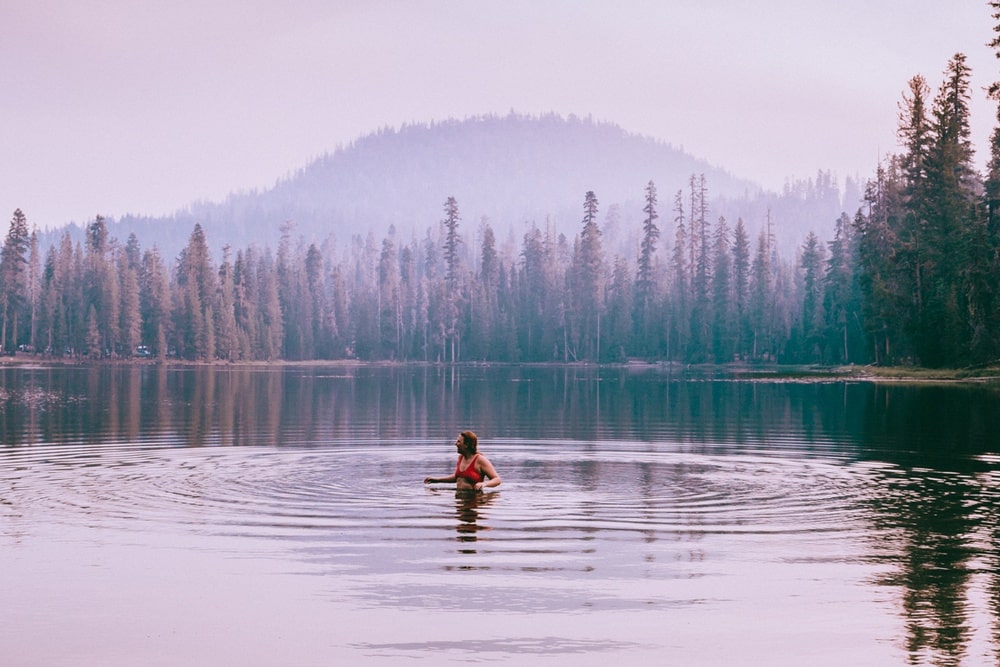 I hope this helps you find the best nature photography hashtags to help you grow your account! If you have any tips to add, leave a comment below so everyone can see. Got questions? Shoot me a DM on @thewhimsysoul or drop a comment and I'll try to help.
Happy adventuring!