I was sitting on our bed wrapped up in blankets while watching the Padres game. Not on TV, but actually watching the game unfold on-field out our hotel window. They scored a home run so Petco Park set off fireworks to celebrate, those too we could see perfectly from our hotel room.
We had tickets to the San Diego Padres vs Houston Astros game for the next day, but getting to watch the evening game was an extra treat. If you're looking for the best Downtown San Diego hotels with views of Petco Park, Hotel Indigo is it. Keep reading for my full hotel review and more tips for having the best baseball weekend ever!
My husband Robin is a HUGE baseball fan. His teams are the Cubs and the Giants, but he's happy watching any game. A personal goal of his is to visit every stadium in the country so when I wanted to go back down to San Diego for my birthday and realized there was a home game, it was a no-brainer to tack on a few extra days of our trip for baseball.
I saw that Petco Park, home of the Padres, was located smack in the center of downtown San Diego,I wanted to surprise Robin by finding a hotel with a view of Petco Park. And it actually was pretty hard. I thought I found a winner with the Omni San Diego, only to call the front desk and find out their Petco Park suite rooms only have a tiny window in the bathroom that you can view the stadium from.
Hotel Indigo San Diego Gaslamp Quarter Hotel Review
So, we were back at the start of the hunt. My search brought me to Hotel Indio San Diego, which is part of the IHG Hotel family, one of our favorite hotel brands (our other go-to hotel families are Fairmonts and Kimptons). So, I felt confident in booking a 3-night stay here.
There are a lot of hotels near Petco Park but not many actually have views of the stadium. I think the only one with the type of view we had is the Hotel Indigo and boy was it FUN! We were up on the 7th floor and could see the players on the field from our hotel room.
Hotel Indio San Diego also has a rooftop bar, which is small but cute and of course also has a view of the park. We kicked off the few innings up there with pints of beer. Robin had so much fun watching a bonus night baseball game for free.
The hotel room itself was pretty nice. It was actually huge and we appreciated the extra room to spread out. I was a little disappointed to see they don't stock slippers or robes (I love robe life!). But the Keurig maker in-room, large comfy bed, huge showers and stellar location made up for all that.
Beyond being a block away from the stadium, Hotel Indio San Diego is smack in the middle of the Gaslamp and thus a quick walk away from some of the best breweries and restaurants in town. Our favorites are Modern Times for breakfast and coffee around wacky decor, and Half Door Brewing for a pre-game happy hour and dinner.
It's also a couple of miles from Balboa Park, the San Diego Bayfront, San Diego Convention Center and Little Italy. Oh, and 2 blocks from Grocery Outlet Bargain Market for any snacks you need (I found myself making quick runs there a few times!)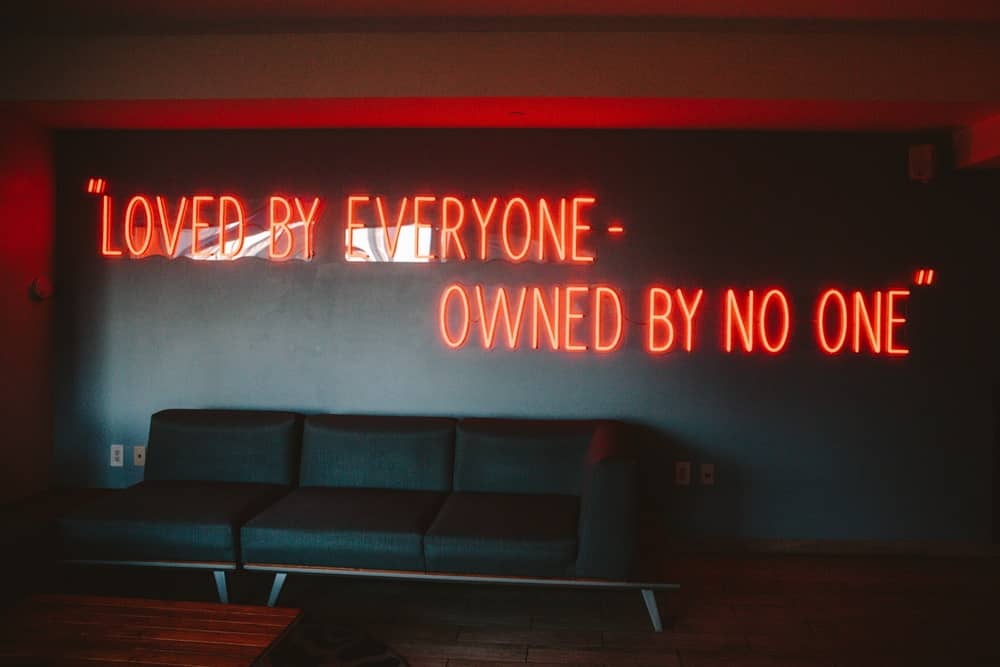 Hotel Indigo San Diego Hotel Amenities
Free wifi
Valet parking
Pet-friendly
Restaurant and 2 bars/lounges
Rooftop terrace
Fitness center
Connecting/adjoining rooms available
Private bathroom
Premium TV channels
Free toiletries
Coffee maker in-room
1 block from Petco Park
Petco Park views
Robin really adored our stay here and it makes me want to find more hotels with baseball views in the future for when we does make to more stadiums. If you know of any good ones, drop a comment below so I can see!
After a few days around the Gaslamp, we head to La Jolla Cove for a few days of snorkeling and beer. It was heaven and the perfect way to end summer. I can't wait to come back to San Diego next year!
More Hotel Reviews & United States Travel Posts To Check Out