When heading off into the Olympic National Park, you'll probably be making an evening pit stop at Port Angeles, Washington. This cute little city offers more than just a home base before exploring the peninsula, there's some really cool Port Angeles attractions you won't want to miss.
Keep reading for our favorite things to do in Port Angeles, the best restaurants and where to book your hotel!
This past fall, my husband, Robin, and I did a road trip around the Olympic Penisula, the National Park and Forks for Twilight things (that was my choice). We live in San Francisco and flew into Seattle and then rented a car so we could explore the park easily.
You may be coming from other cities in Washington State, or even Canada as there are tons of ferries that connect Vancouver and Victoria to the Olympic Peninsula. Regardless, it's probably going to take you a good chunk of the day to get to Port Angeles as this peninsula is remote (heck, it's home to the northwestern-most point in the contiguous United States after all!)
We choose to spend the night in town before heading into the park early the next day. We had the whole afternoon and evening to explore and I found some really cool gems to share with you! But first…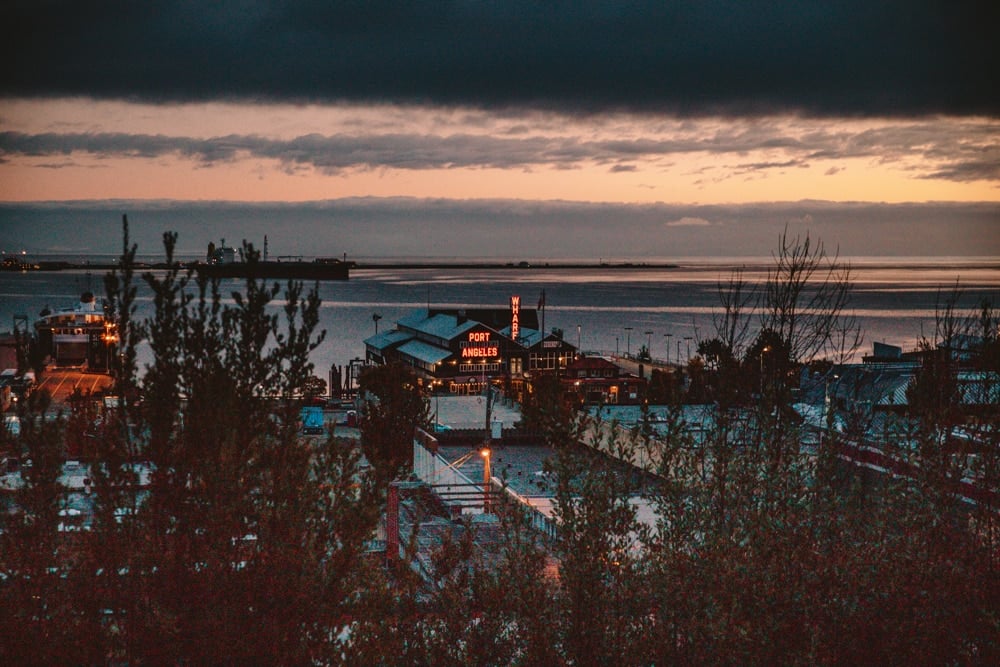 Why Should I Spend The Night In Port Angeles Vs Port Townsend?
Port Townsend is the other popular small seaside town to base yourself in before launching into the park (or Seattle, or Canada, depending on your travel goals). And while we've heard really good things about this town, it's a whole hour drive away from Port Angeles, which means to get into Olympic National Park, you'll be driving at least 1.5 hours, if not more.
Starting your park journey in Port Angeles just makes way more sense, especially if you are trying to catch a sunrise on Hurricane Ridge or get an early start on hiking trails. As you may know, trails and top sights within Olympic National Park are pretty spread out so you already will be doing a lot of driving. Don't start that trip with even more.
Where To Book Your Port Angeles Hotel
There aren't a crazy amount of options here, as it is a small town, but these are the spots I recommend you spend the night!
Port Angeles Inn: This is the hotel Robin and I booked. It's a cheap hotel under $90 a night. It's right downtown, you can walk everywhere, they have free parking and it's a decent budget hotel. It sits on a hill so many rooms even have bangin' views of the water right from the rooms.
Chez ZigZag House: This cool vacation rental has an awesome deck with a fireplace! If you're coming with a large group this would be such a fun place to gather together and rest before a fun adventure in the park!
6 Things To Do In Port Angeles WA Before Visiting Olympic National Park
After sitting in the airport, our flight and then the 2+ hour drive to Port Angeles, by the time we arrived Robin and I were ready for a little exploring! Thankfully, even though the town is small, it's ripe with outdoor fun and things to see while strolling around town.
Note: this guide features the best things to do IN Port Angeles or very nearby. It does not include spots like trails, waterfalls or Lake Crescent area which have a Port Angeles township, but are actually in the national park area.
1. Explore Downtown Port Angeles
It's not very large, so you can cover the downtown area under 30 minutes but I suggest you stop and pop into stores that catch your eye. Right after checking in, we took a walk to Hollywood Beach, the Port, the Spit and other businesses. It was a great way to get oriented quickly.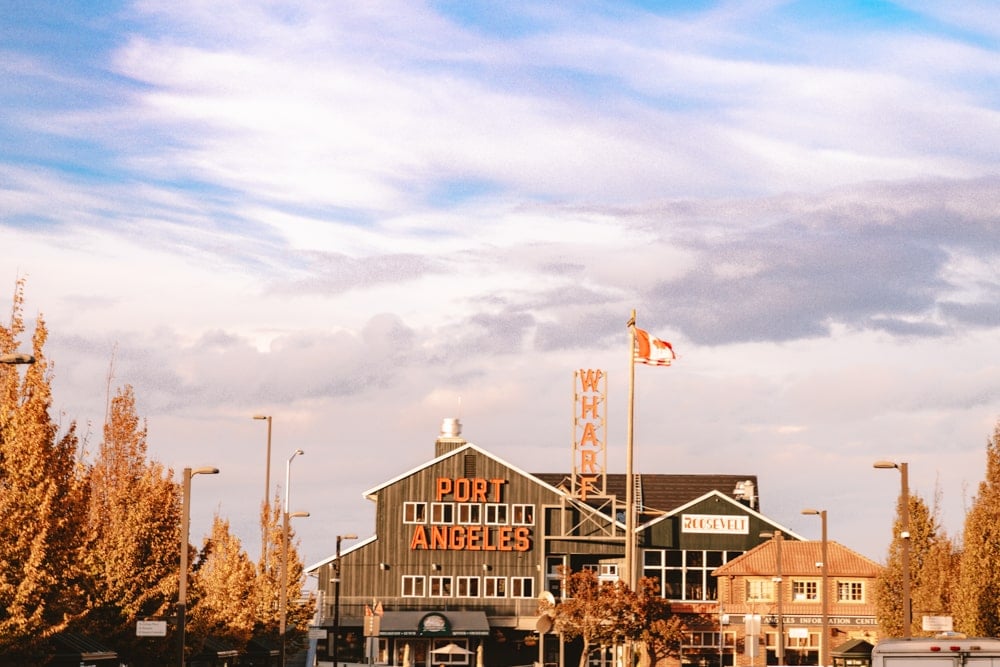 2. Ediz Hook Spit
Omg, this crescent-shaped trail/beach is so cool, especially on a clear day! It's about 3 miles long with a killer view of Port Angeles, the Olympic Mountains and you can even see Vancouver Island across the water on a clear day (seriously – you can see Canada from there!)
You can access it by the Olympic Discovery Trail and walk all the down. I would recommend doing this around golden hour or sunset for epic colors in the sky and tons of wildlife getting ready for the night.
3. Go Kayaking
One of the main reasons the water directly in front of Port Angeles is calmer than the waters on the west of the Penisula is because of Ediz Hook (the crescent shape acts as a shelter!) So, this area happens to be a fun sea kayaking spot in the warmer months.
Rentals weren't open during our late October visit, but I go kayaking all the time at home in Sausalito and can attest, renting a kayak in Port Angeles would be such a fun way to spend an afternoon.
3. Feiro Marine Life Center
If you're traveling with kids, you'll want to take them to the Feiro Marine Life Center. This small aquarium hosts tons of educational classes for little ones and also has a few touch tanks, which I always adored as a kid. Tickets are just $6 for adults and kids under 3 get in for free.
4. Port Angeles Fine Arts Center
Lastly, if you love art, you may want to pay a visit to the Port Angeles Fine Arts Center. It's home to a wood sculpture garden and always has rotating gallery exhibits to view, usually from local artists.
5. Salt Creek Recreation Area
One of the top Port Angeles outdoor activities is exploring the Salt Creek Recreation Area! At almost 200 acres, this huge waterfront (and underwater) park is just 15 miles West of Port Angeles. Come to spot underwater park replete with sea urchins, anemones, sea cucumbers and wolf eels and a giant kelp forest.
Type in the address 3506 Camp Hayden Road into your Google Maps to find access to the campground area where you can find a staircase that takes you right to the beach. You'll want a couple of hours to explore here.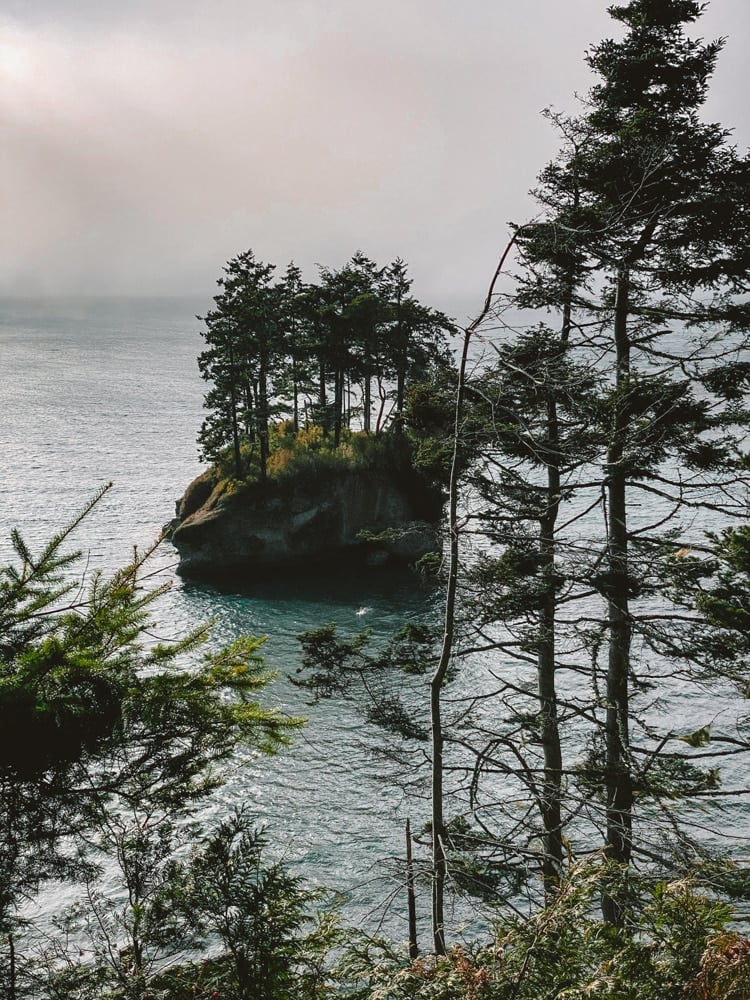 6. Wine Taste at Harbinger Winery
Saying I love wine and wine tasting is an understatement. I do live next door to Napa Valley and Sonoma afterall! Harbinger Winery has a tasting room that's located in an ex-logging truck shop. Tastings happen right in the middle of all their barrels so you really feel emerged in the wine making process. They are open daily from 11am-6pm.
Best Port Angeles Restaurants & Breweries
For being such a small town, I was happy to find a decent array of restaurants and cafes that were actually good. As a frequent traveler, sometimes small towns mean terrible dining options, but not the case here! You may have to work around small town hours, though. Expect spots to maybe not be open on Mondays or close early on weekdays.
Angeles Brewing Supplies & Taproom
Omg, this is the coolest little brewery taproom I've seen in ages. Brewing Supplies is right downtown Port Angeles and clearly built inside a historical building, but they jazzed the decor up so it has all the industrial-chic vibes you want while sipping craft beer.
They have a huge menu of rotating taps featuring local beers, and also offer snacks if you want a bite to eat. We stopped here for happy hour on the night we arrived to town and couldn't have envisioned a better place to relax!
The Rail
The Rail is your classic small town burger joint. You can dine in on their tater tots or burgers, but they also have a window so you can pick up your order and take it to Hollywood Beach for a little picnic.
Welly's New Zealand Ice Cream Truck
How cute is this little ice cream truck?! Serving up real fruit ice cream in New Zealand style, Welly's is the best truck to hunt down on a warm summer day. They use local fruit from Washington farms for flavors so everything is extra tasty. We visited them in 2021 when they are just a food truck, but Welly's plans on expanding to a storefront in 2022, so keep your eye out for them!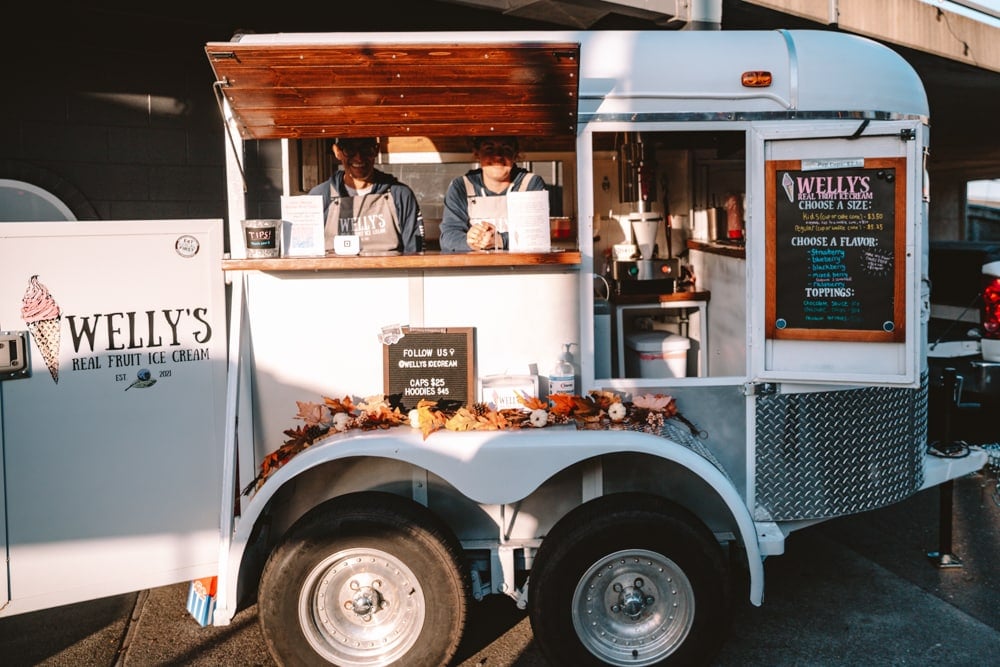 New Day Eatery
If you aren't rushing off to the park, head to New Day Eatery for breakfast or brunch! This casual American cafe features outdoor seating, modern decor inside and even have vegetarian options.
Bella Italia
Um, hello, any Twilight fans out there? In the first book, Edward meets Bella in Port Angeles and they have dinner at La Bella Italia and she orders Mushroom Ravioli. Well, the real-life Bella Italia is also downtown Port Angeles and they even serve up a mushroom ravioli, which I totally ordered. It's a must-stop for any Twilight fan.
We came in the off-season so it wasn't hard to get a table, but if you are visiting in the summer I recommend you call ahead to reserve.
Bella Rosa Coffee
Bella Rosa Coffee is clearly a local's hangout and is also one of the only places that open early and serve breakfast to go. We grabbed coffee and breakfast crepes here before getting an early start into the park. I think they have every drink imaginable and I loved stuffing my face with their savory crepes before a day of hiking!
Things To Do In Port Angeles At Night
It's a small town, so most places will be closed earlier than you may like. But these are the things to do and places to eat at late at night!
Stargaze: if it's not cloudy or raining, head up to Hurricane Ridge inside the Olympic National Park for epic stargazing. Bring hot chocolate, blankets and snacks!
Bar N9NE: This bar stays open until Midnight and makes a mean french dip sandwich.
Bourbon West: A casual bar in a historical building that stays open until 2am. Come for wings, beer or whiskey.
Things To Do In Port Angeles This Weekend
Art gatherings pop up gallery, races, events and giant crab festival takes places in Port Angeles every year. Check out all the upcoming events at the Visit Port Angeles tourism site for more info on what's taking place on the dates you'll be in town.
We arrived on the last day of the annual crab festival and had no idea it was happening. Sadly, we just missed the fun (like, they literally shut down the tents maybe 20 minutes before we rolled in) but I wish we could have kicked off our Olympic National Park trip with some tasty fresh crab dishes!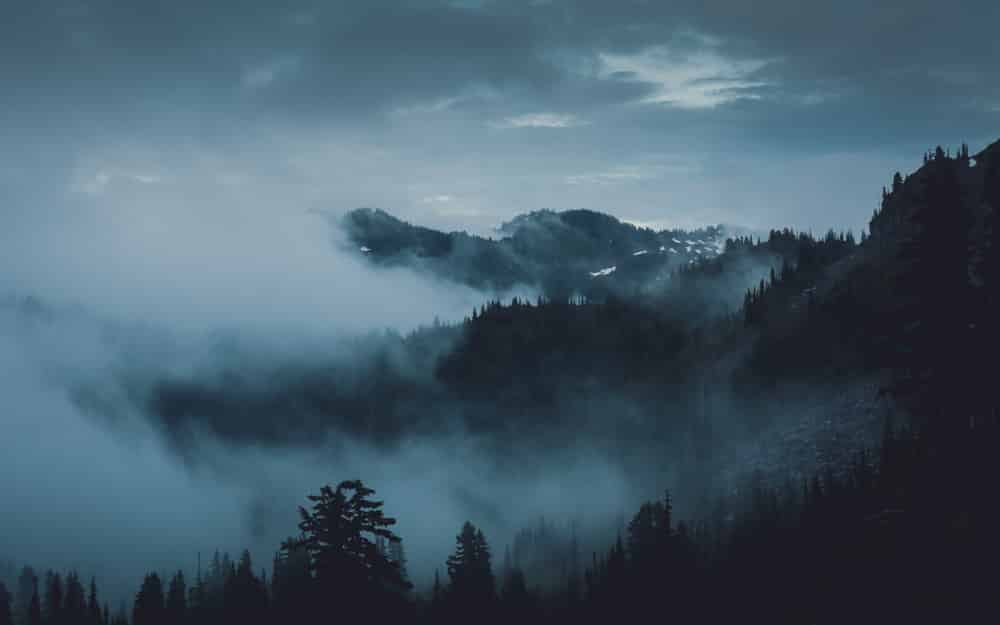 Robin and I had such a nice, chill afternoon and evening exploring Port Angeles. It was a calm way to start our adventures. After we spent the night in Port Angeles, we got up really early so we could visit Hurricane Ridge, Lake Crescent, Sol Duc Falls and Elwah River all on the same day.
We already had a travel game plan in place, but if you are in need of more tips or updates on local weather, etc, swing by the Olympic National Park Visitor Center or Olympic Coast Discovery Center in Port Angeles before you head out for more help planning.
I hope this helps you find the best Port Angeles things to do during your visit, whether you're adventuring into the Olympic Penisula, heading to the San Juan Islands, other parts of the state, or even jumping off to Vancouver, Canada.
There are a lot of fun things to do in Washington State if you need more ideas:
If your favorite restaurants or things to do around Port Angeles didn't make this list, please drop a comment so everyone can see! Happy adventures.