It's the middle of July and I'm here burning a fall-scented candle, wrapped in a blanket and counting down the days until autumn arrives. (It's 60, in case you were wondering). I'm also getting a jump start on my autumn travel planning.
As an official fall betch and Halloween lover, I adore hunting out foliage and spooky towns all over the world each October to really soak up the fall vibes. And, think you're here on this post, I imagine you also have a penchant for the crunchy leaves, Halloween costumes and all things spooky.
These are all the best cities for Halloween celebrations of all kinds ( from huge parties to historical cities to haunted houses to small historical towns).
Best Places To Spend Halloween 2022: Spooky Cities, Haunted Hotels & More!
Every year I love to plan a fall trip since I live in San Francisco and October is actually our warmest month. As much as I adore the fogless skies and 75 degree days in October, my soul craves crunchy leaves, apple cider and all things spooky.
This is my running list of best places to celebrate Halloween in the US and beyond, including both towns I've visited and still have on my spooky season bucket list. Let's go!
1. St. Helens, Oregon Aka Halloweentown
St. Helens is the Halloween capital of the Pacific Northwest! All my fellow millienials are sure to remember the movie Halloweentown. Well, that's a real town that you can actually visit! And yes, you can even the giant pumpkin!
Each fall, St. Helens has a huge pumpkin festival each year, costume contests, a village Halloween parade and people come from all over the country to celebrate Halloween here. We visited last fall and I loved all the nostalgia of seeing Benny's cab and other Halloweentown filming spots.
St. Helens is one of the best places to go for Halloween in the US, especially since a few hour's drive up the coast is Forks, Washington…
2. Forks, Washington
On that note, make your PNW fall trip a double whammy and visit all the Twilight filming locations! Last fall, Robin and I did a huge road trip around Olympic National Park and I loved visiting in October because we got to see some fall foliage.
And, autumn was the best time to really lean into all the local Twilight and vampire things.
3. Salem, Massachusetts
Salem is probably the best-known witchy town in the United States. It is home to the famous Salem witch trials after all! And, thanks to the Hocus Pocus movie, it's a super popular spot for Halloween travel.
Visit the Salem witch museum, go on a haunted tour (spooky!!), Peabody Essex Museum, find all the best colorful trees for fall feeling photos and visit local witchy shops to stock up on items.
I still have yet to go in person but a New England October road trip is high on my bucket list. Especially this year, when the second Hocus Pocus movie is coming out!! I want to find all the filming locations and nerd out in between sipping all the pumpkin-spiced lattes and shopping for crystals.
Pro-tip:
Book a stay at the famous
Hawthrone Hotel
in room 612 or 325, aka the haunted rooms! Guests have experienced flickering lights, mysterious sounds of crying babies and shadow figures looming in doorways at night.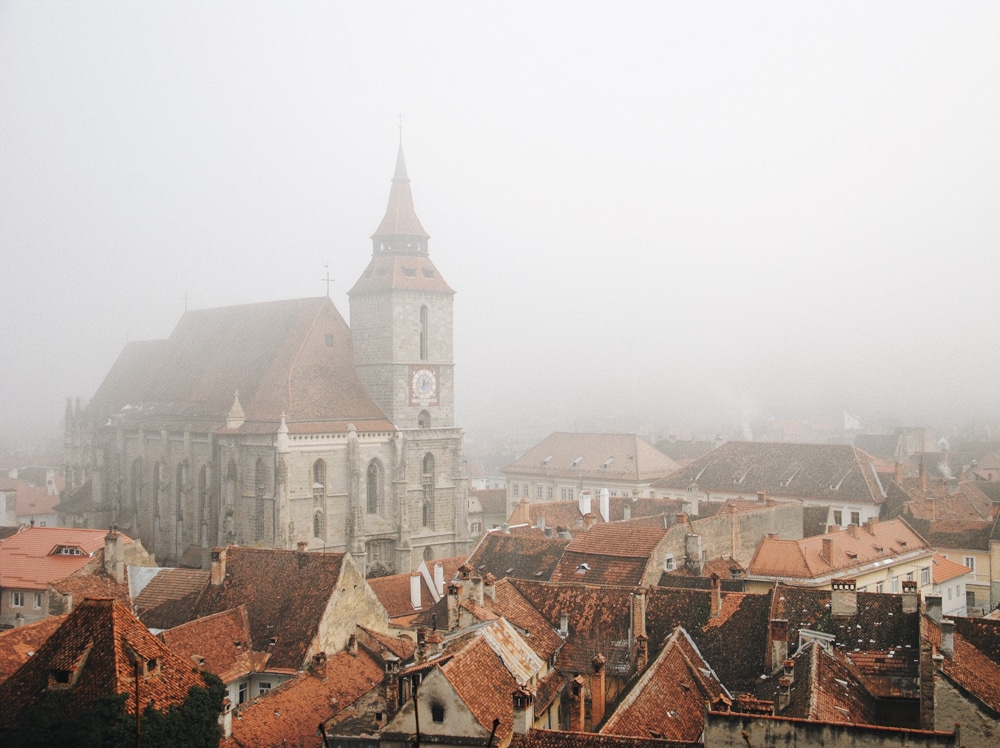 4. Transylvania, Romania
Transylvania is hands-down one of the best places to celebrate Halloween in Europe. Located in Central Romania, it's known for medieval towns, mountains with stunning fall foliage, and castles like Bran Castle, a Gothic fortress made famous by the legend of Dracula and Vlad the impaler.
This October, travel to Brașov a weekend to properly explore. Take a castle tour to see Bran Castle and have the chance to wander the charming, old streets of Romania. And, maybe bring some garlic to ward off those vampires (just in case.)
5. Edinburgh, Scotland
October is pure magic in Edinburgh. From the narrow, dark alleys of The Royal Mile to the iconic Canongate Cemetery, there are so many spooky corners to the city (and it looks 1000% prettiest in October when all the trees are orange and yellow!) And, they hold an annual Samhuinn Fire Festival on Halloween night each year, aka Samhain, an ancient Celtic celebration of winter (the opposite of Beltane, a spring celebration).
When visiting for Samhuinn, make sure to also take a Guru Walk tour to learn about the gruesome case of the Douglas family or the enigmatic end of Old Lady Guthrie, among many other tales. Those who are passionate about the life of Mary Stuart will also be able to see the tomb of her supposed lover David Rizzio and learn about his tragic end during these free walking tours.
Finally, for all my fellow Harry Potter fans, Edinburgh is home to plenty of Harry Potter places you can visit in real life! From the cafe J.K. Rowling wrote her first drafts to Edinburgh Castle which is basically Hogwarts, it's so fun soaking up all the wizard world vibes here.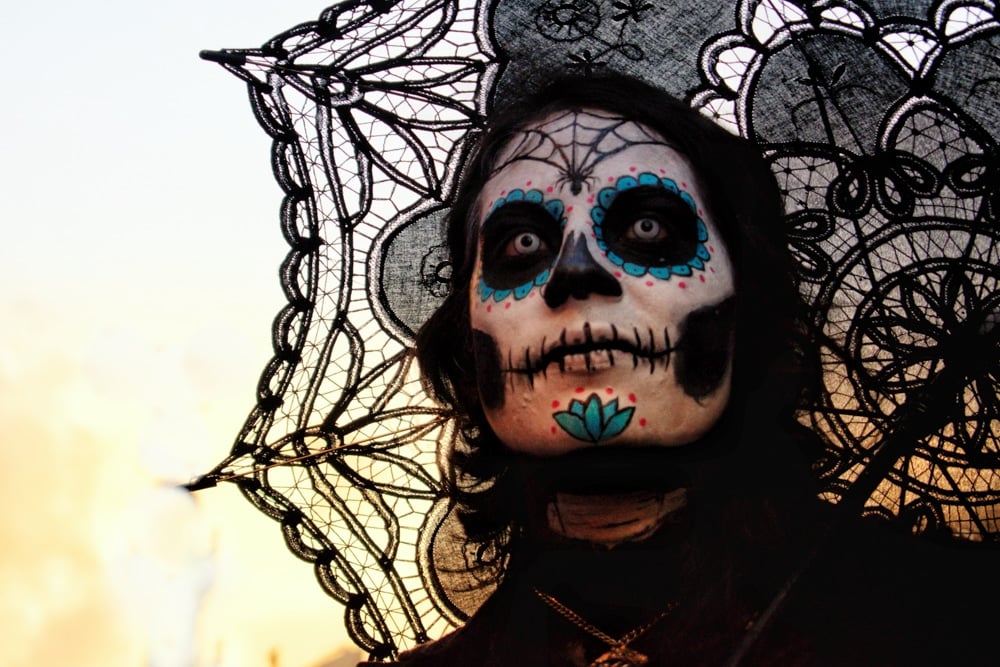 6. Oaxaca, Mexico
As you probably remember from Spanish class, or if you watched the Disney movie Coco, Día de los Muertos (aka Day of the Dead) is a special annual holiday celebrated in Mexico. Held on November 1 and 2, it's a night for families to welcome back their deceased family members' souls into the mortal realm. At midnight on Halloween / November 1st, the doors open for souls, but just for 24 hours.
Families make huge alters dripping with marigolds, candles, sugar skulls and photos of loved ones. People also paint their faces with sugar skull designs, which represent departed souls.
It's haunting and beautiful This festival has been taking place for over 3,000 years and it's something I've always wanted to see in person, the view the alters and to smell the sweet scent of marigolds in the air.
You can find this happening all over Mexico but Oaxaca is probably the most famous place to visit this time of year, Another popular city to partake in and view Day Of The Dead celebrations is Pátzcuaro, Michoacán.
Can't make it down to Mexico? Head to
San Antonio, Texas
for a massive Day of the Dead festival as well! It's also home to the
Emily Morgan Hotel,
the 3rd most haunted hotel in the world!!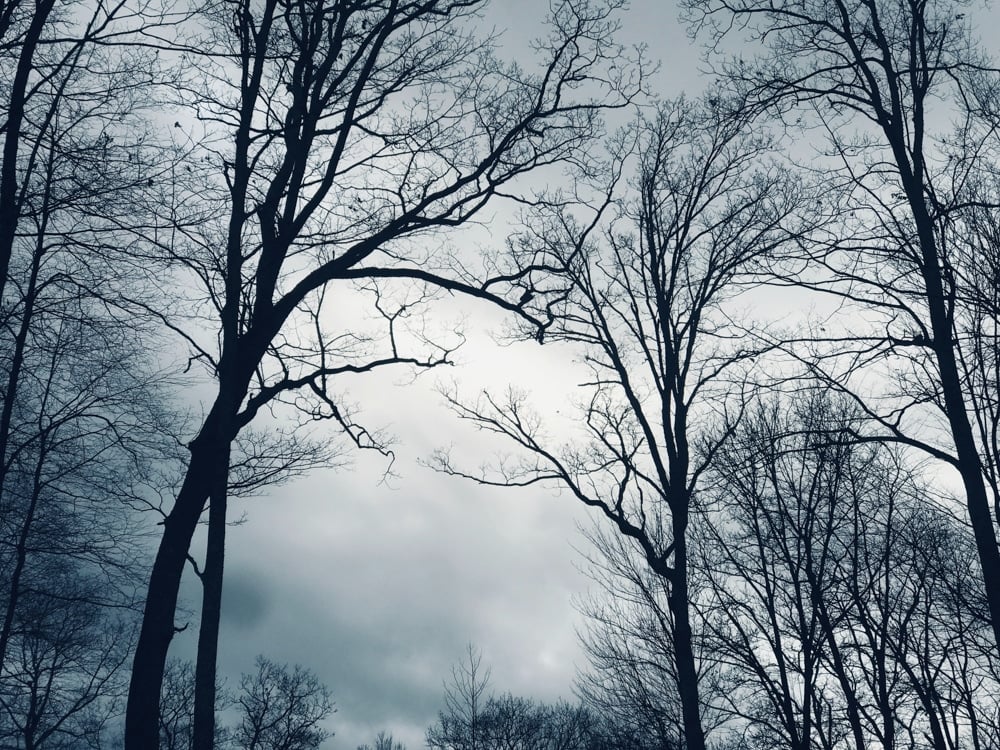 7. Sleepy Hollow + Tarrytown, New York
Just about 30 miles from New York City along the Hudson River is Sleepy Hollow, a town made famous by the stories Washington Irving wrote.
The Legends of Sleepy Hollow are a collection of 34 essays and stories of early-American lore, and the most infamous character from the book is the Headless Horseman.
Come to Sleepy Hollow and Tarrytown in October for literally a whole calendar of events from Octagon house tours, performances, the Tarrytown Halloween Parade and more events. And, if you're really brave, you can wander the Sleepy hollow cemetery.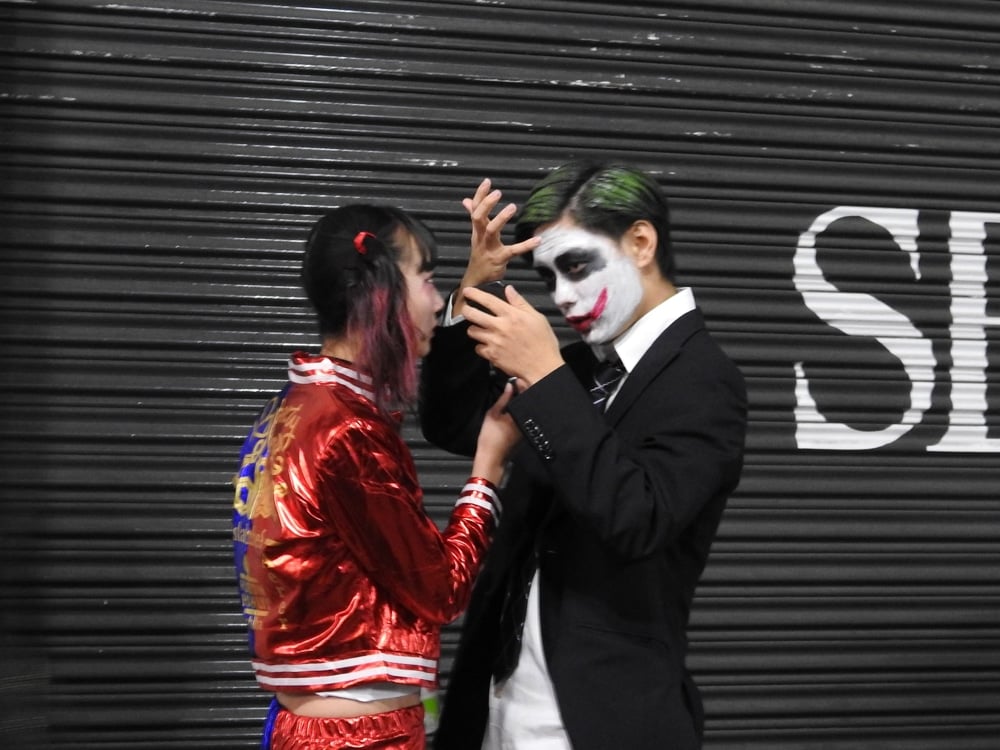 8. Kawasaki Halloween Parade in Japan
If you love dressing up for Halloween each year, you MUST attend the Kawasaki Halloween Parade in Japan at least once in your life. This is a huge parade where locals and visitors alike get dressed up and march in the streets. This is a serious costume contest, with a prize of ¥500,000 and folks going all out for the most creative, artistic costume. So, don't come underprepared.
9. Derry Halloween Festival
As you guys know I have soft spot for the Irish after doing multiple Ireland road trips in my life, but I still have yet to attend the famous Foyle Halloween Carnival in Northern Ireland's Derry (aka Londonderry). Another Samhain gathering just like in Scotland, this festival is often referred to as the Awakening (creepy, right?)
It's the largest Halloween festival in Europe, attracting hundreds of thousands of spooky season lovers each fall. Come for a Carnivale, fireworks, costume contests, tasty food from street vendors, music shows and other events. And yes, Ireland gets fall foliage and also a lot of rain, so it's the perfect eerie vibes for a Halloween party.
10. New Orleans, Louisiana
If you've ever wandered the streets of The Big Easy, you've probably felt that special feeling the city gives you. You can practically hear the walls telling you stories from the past, you can almost see the ghosts wandering the cemeteries and while it's a beautiful city, it's also a little eerie at times.
That's why a trip to New Orleans is fantastic in October.
Halloween night in New Orleans goes all out with events, parades and Halloween fun. I love doing the voodoo ghost tours for some true history horror (seriously, the white folks here back in the day were super cruel and twisted, and did some things that had to have left many of these buildings full of ghosts).
True crime aside, everyone goes all out on Bourbon Street for parties. It's hands down one of the best places for Halloween party fun.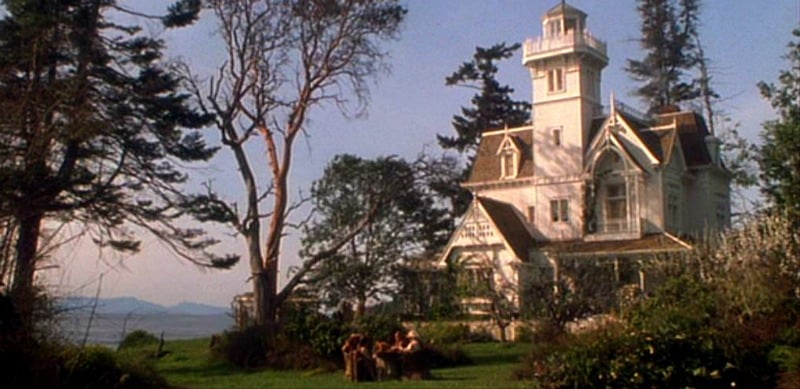 11. Coupeville, Whidbey Island, WA
Coupeville is another one of those small towns famous on screen that my fellow Millenials will know from the movie Practical Magic. While the white house (pictured above) was just a shell built for the set, the stores and downtown area still very much look like it did in the movie.
For all my witchy gals or spooky season lovers, it's one of those places to visit during Halloween. Just, maybe, leave your boyfriends at home to be safe.
12. Anoka, Minnesota
Anoka is one of those towns that celebrate Halloween year-round and is dubbed the Halloween Capital of the World.
I know from firsthand living in Minneapolis for college that Minnesota gets amazing fall leaves and cool weather for Halloween festivals. Combined with Anoka's haunted tours, block party, and costume contests, this is such a fun spot to by in October.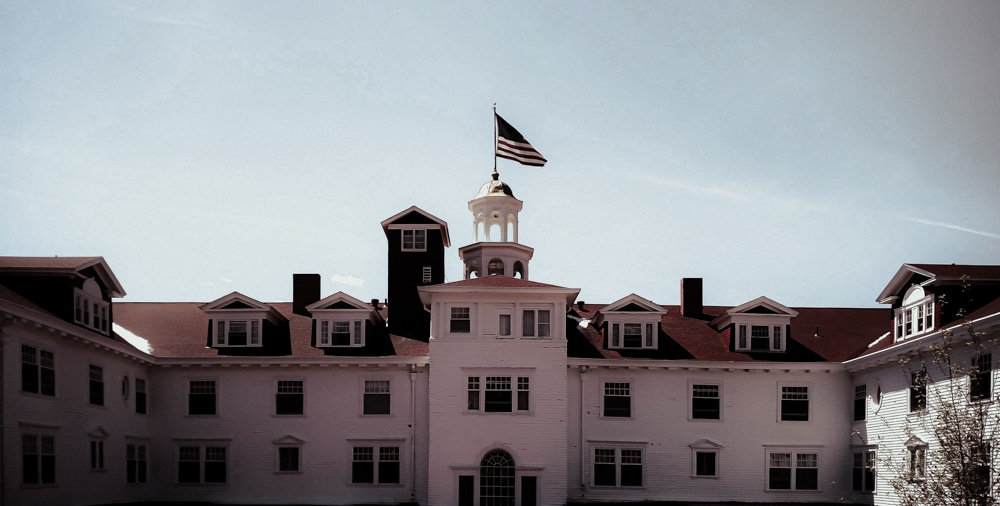 13. Estes Park, Colorado at the Stanley Hotel
Guys, this hotel really is creepy AF. Years ago in college I visited some friends in Boulder and Denver, and we did a road trip to Estes Park. We swung by Stanley Hotel, which you probably recognize as the hotel from The Shinning.
Aka one of the scariest books ever written (I don't watch horror movies but I do read horror books and I adore Stephen King. This book gave me nightmares!!)
It's one of the best places to go on Halloween for ghost believers. You can wander the hotel on your own but I recommend taking a ghost tour. They'll lead you to the extra haunted rooms and tell you tons of ghost stories. Of course, you can book the haunted rooms if you are brave. I am not. I would totally spend the night here just like, really far away from that spooky stuff.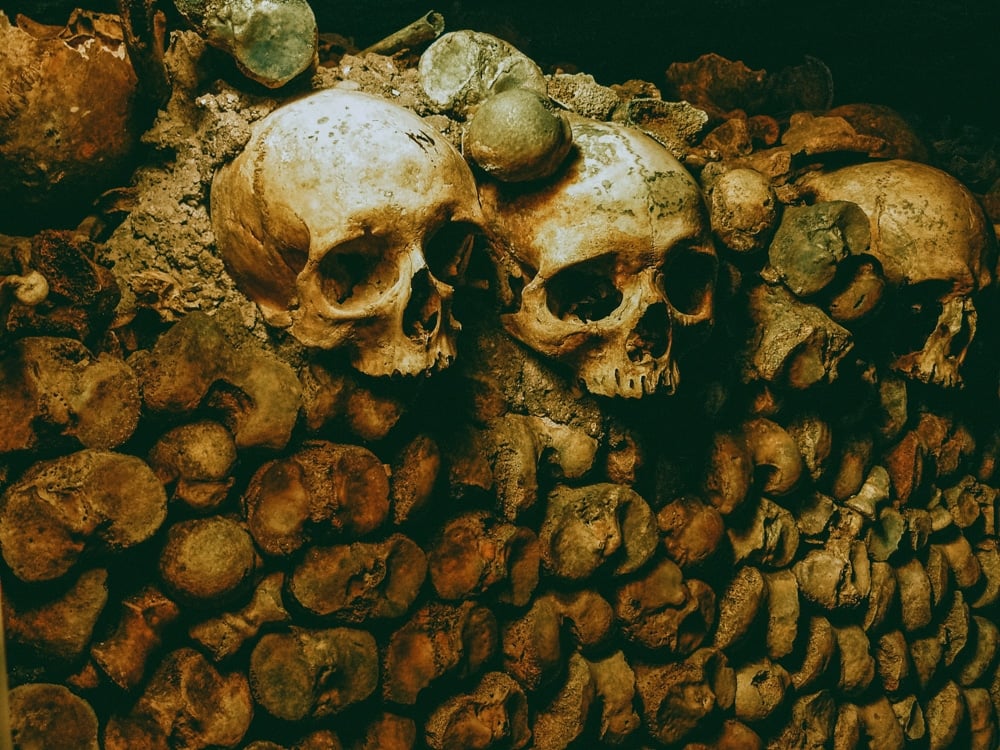 14. The Catacombs of Paris, France
Deep below the city of Paris lays passages that are the burial sites to over 6 million people. This labyrinth of the dead is one of the best places to visit for Halloween since – well – it's a bunch of skeletons after all! If you've ever visited any catacombs anywhere in the world, (Rome, etc) you'll know just how creepy they are.
The light is dark, the air is stiff and there's this distinct earthy smell… visiting Paris in the fall is also the best time of year to go to beat the summer heat and high tourist season. You'll find tons of pretty fall foliage to soothe your spooky season soul.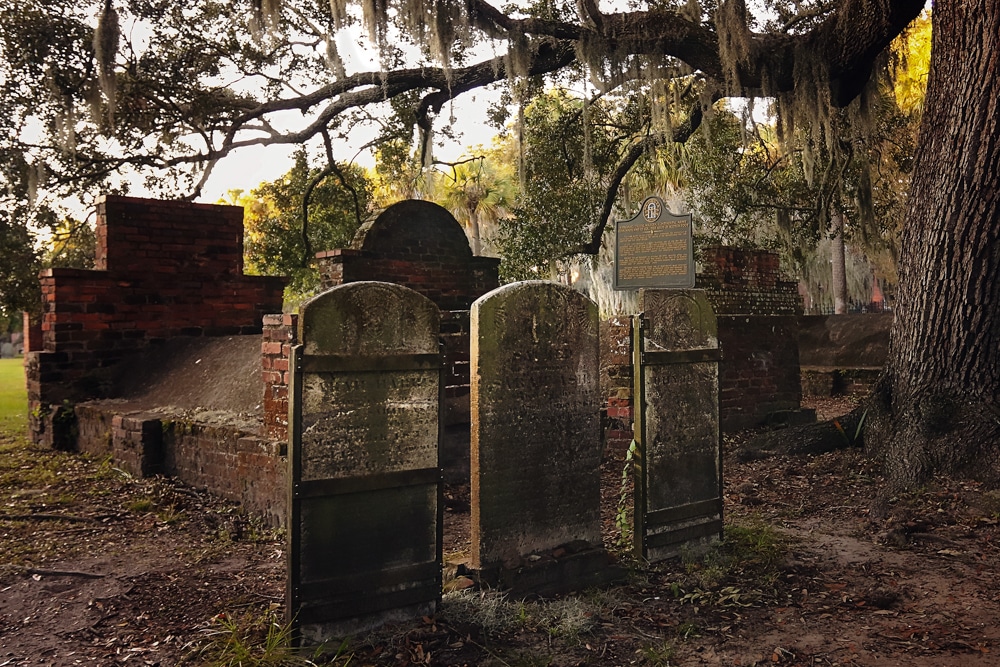 15. Savannah, Georgia
Similar to New Orleans, Savannah is another hauntingly beautiful Southern city. Thanks to the Historic District's dimly-lit cobblestone streets and massive oaks dripping in Spanish moss, Savannah has a spooky vibe year-round.
Add in all the fun fall festivals, haunted hotels, and ghost tours, and it's easy to see why Savannah is one of the best places to celebrate Halloween in the South!
The historic Sorrel-Weed House, the notorious Mercer-Williams House, and the private residence at 432 Abercorn Street are considered some of the most haunted houses in the city.
For those who prefer not to get too spooked, one of these guided tours of one of Savannah's beautiful cemeteries is an excellent way to learn about the individuals who helped shape the city. The cemeteries make a quiet place to relax, go for a stroll, and enjoy nature.
And, for travelers who ARE seeking the spook factor, Colonial Park Cemetery is generally considered the one with the most haunted happenings. It's a popular stop on many Savannah ghost tours you can book (walking, pub crawls and more!)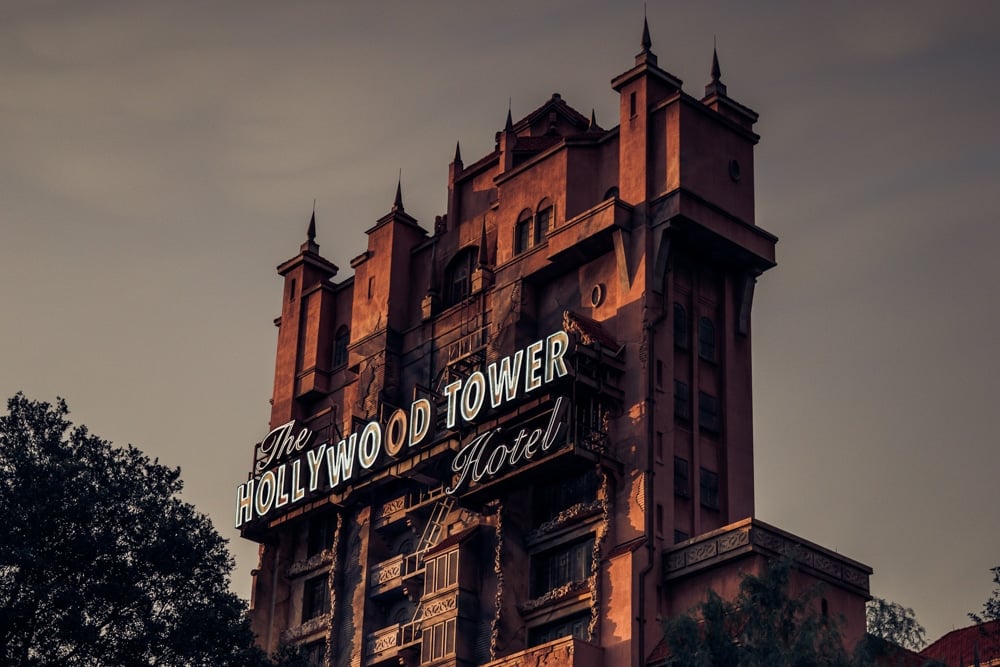 16. Disneyland
Disney parks are always the best places to go for Halloween with children (or childless millennials, heyo!) The parks around the world always have tons of Halloween events, costume contests, firework shows and pumpkins. Disneyland, Magic Kingdom, and Tokyo Disneyland have famous Haunted Mansions you can visit.
Disney's Hollywood Studios, Tokyo DisneySea, Walt Disney Studios Park are where you can find the Tower of Terror and Hong Kong Disneyland goes all out with parades. All the parks offer something unique during the Halloween season.
If you do end up in California for Halloween, use our handy Disney drinking guide to find all the best cocktails to help make the celebration extra special. And, you might as well visit the West Hollywood Halloween party after.
17. Winchester Mystery House
The Winchester Mystery House in San Jose, California is one of those good places to go on Halloween for spooky vibes. Mostly, because this place is really spooky no matter the season. Former owner Sarah Winchester believed the only way she could ward off spirits from haunting the house was to keep building the house continuously for 38 years.
There are wacky things like staircases that lead nowhere, rooms within rooms and random things that just make you go "wtf, this is creepy!" In October around Halloween, they usually offer a special nighttime flashlight tour if you really want to spooky yourself.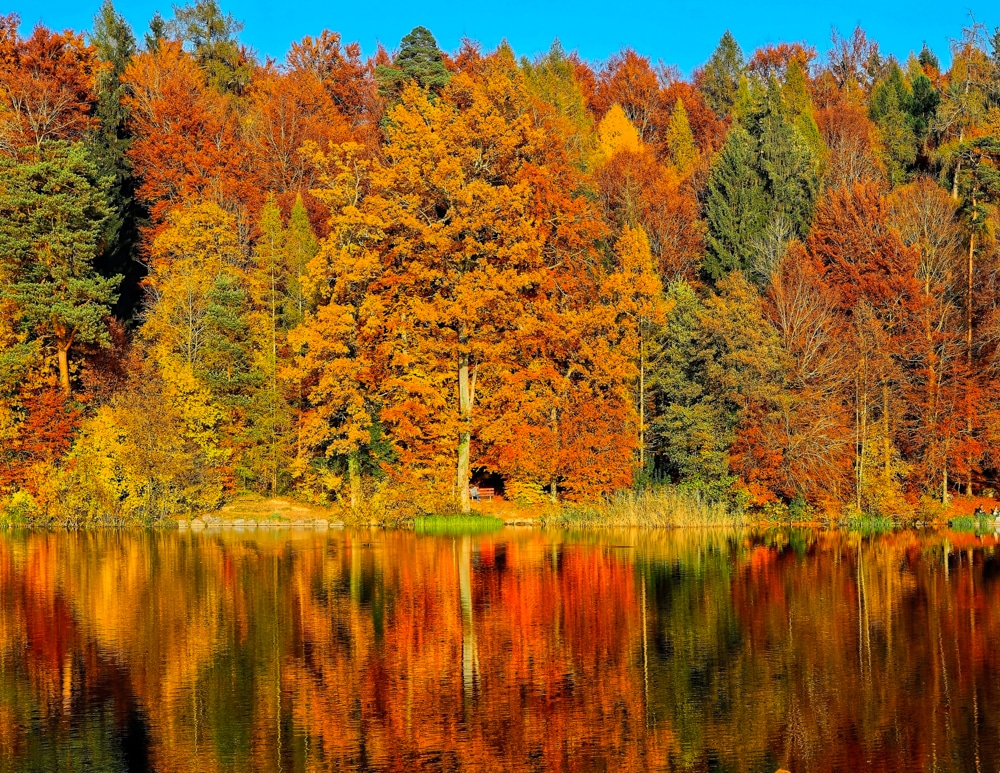 18. Wisconsin Dells
One of my favorite things about growing up in Wisconsin was the stunning fall foliage each year. I was truly spoiled with huge red maples and orange trees doting all the hillsides. Each year my family would drive to a pumpkin farm to do a corn maze and pick out pumpkins for carving. Wisconsin is the epitome of Midwest autumn.
You'll find beautiful fall leaves everywhere, from Madison to Eau Claire, though the Wisconsin Dells has always been a favorite spot to head to in October since the fall foliage up there is extra lush and beautiful. In the day time, take a famous Ducks ride to leaf peep the foliage from the water, or brave a haunted after-dark boat ride.
Or, head to nearby Devils Lake to do some hiking among the leaves. End the day at the Wisconsin Dells Showboat Saloon to meet Molly the ghost if you're lucky (or, unlucky?) Just remember to bring layers and be prepared for some early snow. Midwest seasons change in a heartbeat!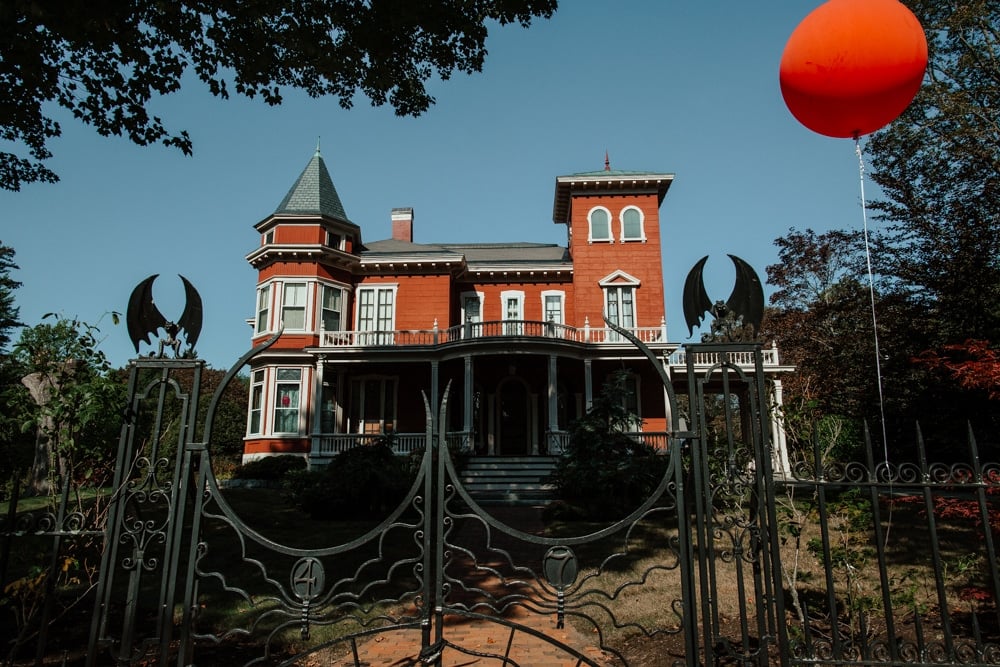 19. Bangor, Maine
Bringing it back to Stephen King, the book "It" took place in the fictional town of Derry, Maine but was very much inspired by the real town of Bangor, Maine. And, it's also where he lives! Check out King's home in Bangor at 47 West Broadway in Bangor.
You can easily see his eccentric mansion behind the wrought-iron gate that is decorated with spiders and bats.
After, head to the corner of Union and Jackson Streets to see the drain that inspired the scene where Pennywise lures young Georgie Denbrough. Then, pop over to Mount Hope Cemetery at 1048 State Street in Bangor, the site of the (human) cemetery in the film "PetSematary."
When you need a break from spooky things, go for a hike in the Bangor City Forest for fall foliage, and then finish off in town along the Brewery Trail for a craft beer. Bangor offers so many fun fall activities for spooky season lovers.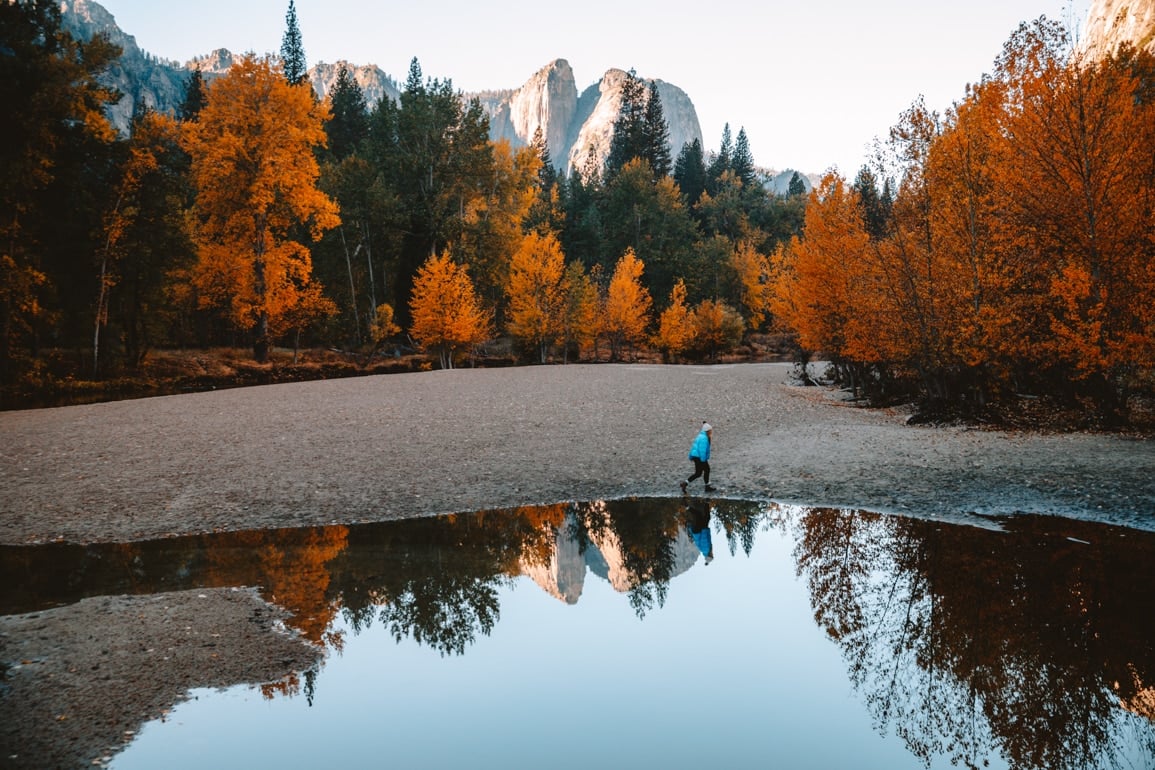 Lastly, there is the Hungry Ghost Festival, a traditional Taoist and Buddhist festival held in certain East Asian countries. It's all about placating the spirits that have escaped into the mortal realm and restoring balance and peace.
It takes place in August though, not October, so it's not a proper Halloween festival. But it still sounds very beautiful and interesting.
I'll keep this post updated all the time as I add new bucket list towns to my Halloween wishlist! If you have a favorite places to get spooky, drop a comment below so everyone can see.