So Robin has this one Pink Floyd shirt that I adore. I took it to Italy with me while studying abroad, slept it in every night and now frequently steal it to wear in a styled outfit. Since he's a few sizes larger than I am, it isn't always easy to style it, but I have some tips and tricks up my sleeves.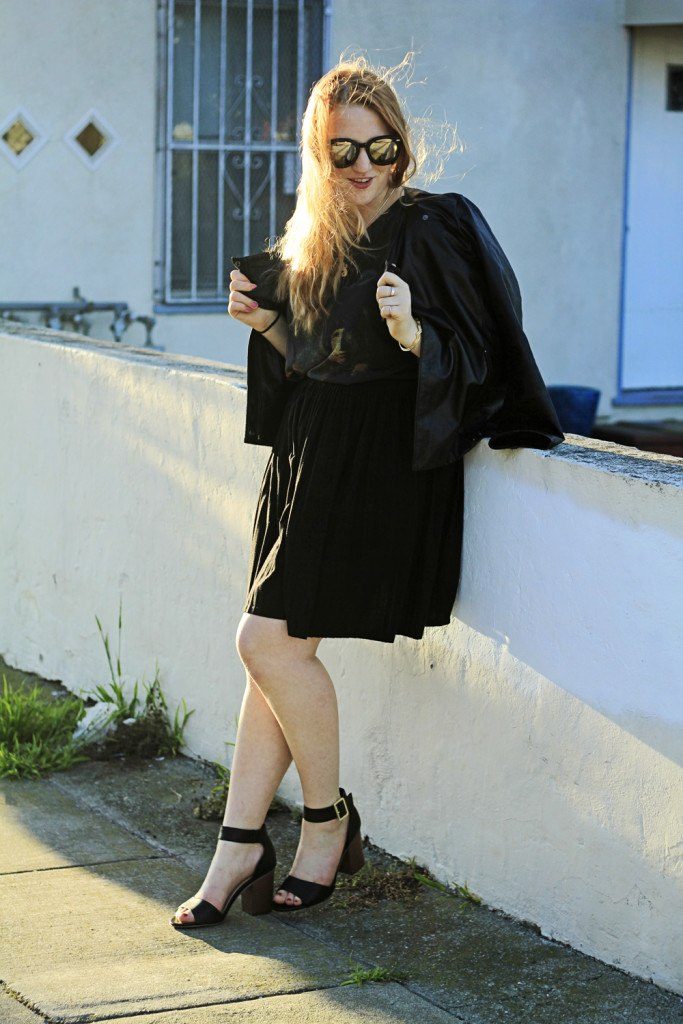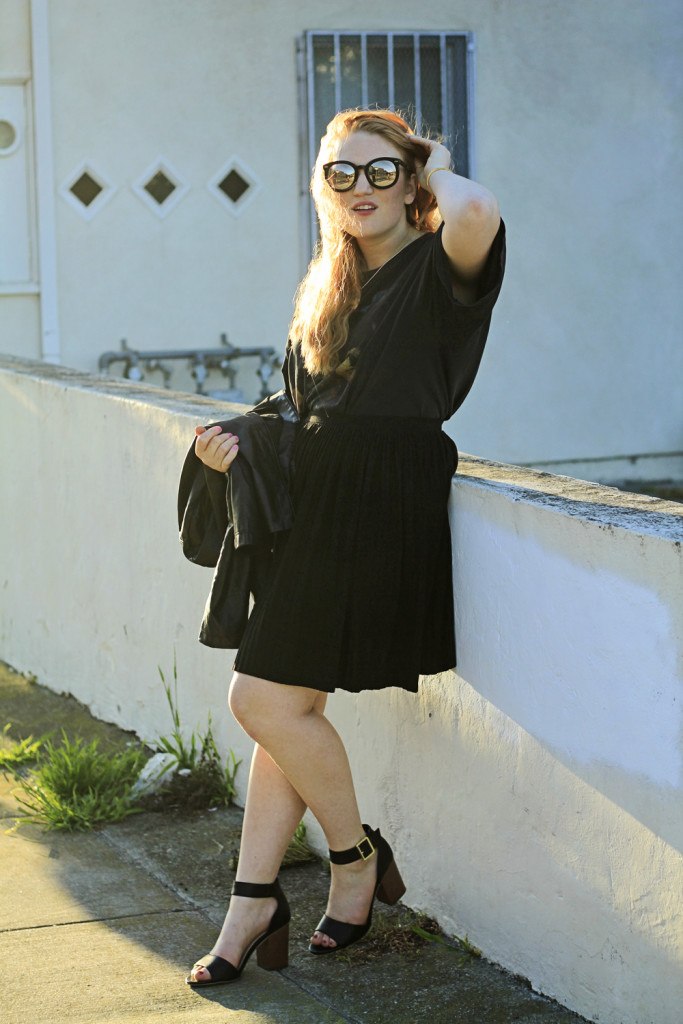 I always, ALWAYS wear one of my boyfriend's shirts with heels. It's the easiest way to offset that manly look with a feminine vibe. I find that adding a jacket also helps maintain the balance. The layers short of "hide" the chunkiness that oversized shirts can bring while still looking chic and put together.
Today I paired his Pink Floyd shirt with a black skirt, a leather jacket and black heels for an edgy look. I topped it off with a custom necklace from my friend who is the designer behind Leaf and Crown. She took an abstract an angle on the Virgo (my birth sign!) and laser cut this necklace out of wood. She has plenty of other amazing designs – check her out!