Congratulations, you're planning a bach party! Perhaps you're the bride herself dreaming of a California getaway from the stresses of wedding planning or the best bridesmaid ever gathering bachelorette party ideas to plan something unforgettable for the bride-to-be.
Either way, you've come to the right place. California is full of cities begging for bachelorette parties to come to town with amazing hotels, wine tasting, good food, miles of beaches, vibrant nightlife, and of course, each with a unique personality.
15 Top Destinations For Your California Bachelorette Party
This bachelorette party guide will take you through the ins and outs of each West Coast bachelorette destination, can't-miss local attractions, and what kind of friend groups they are best suited to.
1. Napa Valley
Ahhhh, the classic girls' getaway to Napa Valley-a timeless choice that has attracted everyone from college age to the golden oldies for decades.
When considering Napa bachelorette ideas, it's pretty likely wine tasting will be at the heart of your itinerary. After all, that's the biggest appeal of this destination is it not?
Napa is home to over 375 excellent vineyards producing prestigious whites, reds, and sparkling selections, so I would certainly say so. Plus, these wineries are SWANKY so you're sure to feel like you're living the high life.
As if the appeal of stunning wineries and a sophisticated bachelorette weekend (with activities that practically plan themselves) wasn't enough, you'll be guaranteed to travel like royalty which is a dream come true for any bride-to-be.
Napa is home to a massive selection of gorgeous luxury hotels, vacation homes, resorts AND several limo services to help you tour the vineyards in style.
I don't know about you, but I think a boozy limo ride is pretty high up there on the guilty pleasure bucket list of experiences.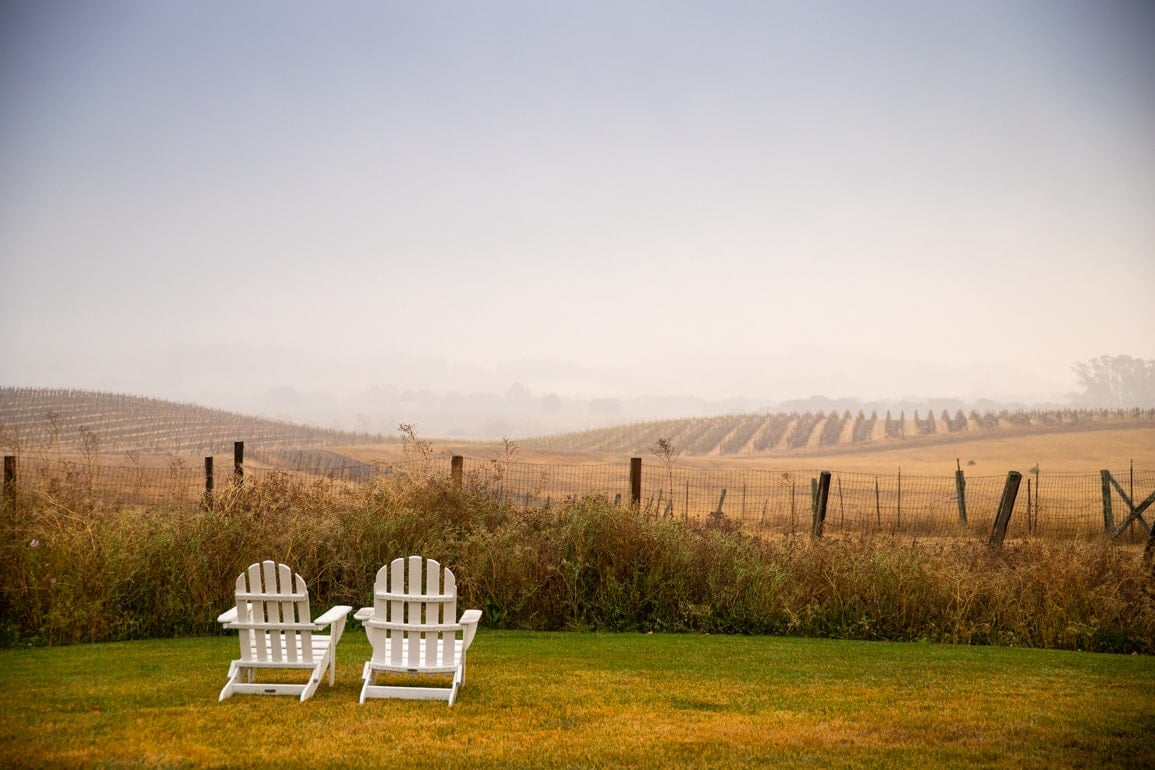 2. Healdsburg
If the previous suggestion sounded up your alley, but you're not sure everyone can swing the Napa Valley price tag, no worries- I've got you.
A Sonoma bachelorette party in Healdsburg will give you bougie on a budget. Though wine tasting is still a primary activity in this beautiful city, you'll find that many of the tours and experiences cost less per person than their Napa counterparts.
There is also a vast selection of cute, affordable hotels that will be more gentle on your travel budget. While Healdsburg is right in the heart of California's wine country, there's so much more to do here than just tasting tours, making it a great choice for groups seeking a little more balance and excitement.
If you haven't heard of a peddle pub, where have you been? It's basically a giant table-bike hybrid where you and your crew can drink and sightsee at the same time. It's practically a bachelorette badge of honor.
Gather up your whole bridal party to peddle and sip your way through downtown Healdsburg. If your legs haven't given up by the end of the evening, it's a wonderful place to walk around, bar hop, or find a good restaurant to settle into for some tipsy grub.
Not to mention, if you happen to be traveling in autumn, you'll be glad to know that Healdsburg offers STUNNING views of the fall foliage and sunset-tinged forests.

3. Palm Springs
Another absolutely iconic (and trendy!) choice is a Palm Springs bachelorette party. Located right on the edge of the California desert – turquoise pools, warm sunshine, and cute cactus gardens are the name of the game around here.
You'll find that the accommodation options in Palm Springs are in a league of their own, with everything from luxury spa boutique hotels, throwback retro-inspired motels, and mid-century modern home vacation rentals.
So what will a Palm Springs bachelorette look like? Well, the truth is there's enough variety here that it can be just about anything you want it to be.
Your girls will be able to indulge at amazing restaurants (with an incredible selection for plant-based foodies), go on a shopping spree at indie boutiques, take a self-guided Palm Springs door tour, or sunbathe on a more laidback afternoon.
Palm Springs is also a place full of photo opps, so you can "do it for the 'gram" to your heart's content until everyone back home is turning green with jealousy.
If you really want to surprise your bride, hire a local wedding photographer for a funky bachelorette party shoot to remember your week of antics forever. Think matching swim suits and flamingo floaties by the pool or tropical-styled picnic vibes. So fun!
4. Joshua Tree
Need destination party ideas for a bride who loves a little outdoor activity sprinkled into their itinerary? A Joshua Tree bachelorette party might just be a perfect choice. This unique, albeit popular, California destination is a desert-bound National Park.
It offers a plethora of activities (think hiking, horseback riding, adventure hummer tours, and even a little camping) without detracting from the traditional bachelorette experience. Think Coachella meets granola girl vibes. If you're feeling extra adventurous, travel half an hour out of town to Pioneertown for an Old West experience.
You can rent some pretty epic Airbnbs for groups in the park. Everything from off-grid stargazing cabins and communities of vintage airstreams to large bohemian retreats to serve as your home base.
From there, you can visit botanical gardens, eclectic art museums, or take a quick day trip to Palm Springs, which is amazing for all the reasons listed above.
5. South Lake Tahoe
South Lake Tahoe is the ultimate party destination for crews who like to have fun but don't want anything terribly fussy. Laidback brides, groups with a good mix of personality types, and yes, even co-ed groups will fall in love with this year-round tourist town.
Get the blood pumping with winter skiing or a summer morning swim and then get ready to explore, explore, explore. You'll find that SLT is a good choice for groups who appreciate a lively nightlife scene without the stingy dress codes and high prices of the big city.
Here you can bounce between breweries, bars and casinos every night without ever visiting the same place twice unless, of course, the bride develops a clear favorite. There are a TON of rustic, vintage, or modern cabin rentals to choose from if you're planning to have a massive slumber party, which presents an excellent opportunity for cozy board game nights-in and boozy bonfire parties.
6. La Jolla, San Diego
Beachy brides who need to unwind before the wedding will adore you even more if you bring her to La Jolla. This San Diego destination is chalked full of ocean view hotels, stylish rooftop bars, and highly recommended restaurants.
This is definitely one of the best places for a bachelorette party in California if you're seeking a weekend away that you can take at your own pace. When you're not sipping champagne in the sand, roller skating on the boardwalk, or snapping photo #goals at the cliffside, you'll find that there is a decent selection of active activities to partake.
If you're feeling adventurous, you can go snorkeling, sea kayaking, beach bike rentals, and even take surfing lessons led by hunky dudes in board shorts (a much tamer offering to your bride than a stripper). Hang ten!
7. Santa Barbara
Amongst all of the California bachelorette party destinations, Santa Barbara might be the most versatile; combining all the best elements of the previous options in one pretty package. You'll have all the amenities and nightlife you crave when visiting a new city, an impressive local beach scene AND you can even go wine tasting.
Don't waste a large chunk of your groups' budget on ride-sharing apps to get around the city. Santa Barbara has a completely walkable downtown making it both easy and more affordable to go bar hopping and taste all the Instagram-famous eats. Foodie bucket list, anyone?
A Santa Barbara bachelorette party means you can build out your itinerary with a little something for everyone. Amongst my top picks? Take a sunset cruise around the bay, stroll around Old Mission, wet your whistle at a cocktail and tapas bar, swim in the rooftop pool at FLOAT Spa or book a private yoga class in a Himalayan salt cave.
8. Pismo Beach
Pismo Beach is an ideal bachelorette party destination for bridal party who can't seem to agree on where to go. There's a little bit of everything for everyone here.
This cute beach town is full of personality, affordable hotels to meet every budget, and some surprising activities. Of course, with the beach so close by, you're going to want to do some lounging and swimming in the ocean, but Pismo Beach is so much more than that.
Here, you can go adventuring in sand dunes that will make you feel like you've transported to the Sahara (and make for some out-of-this-world pictures), go wine tasting in neighboring towns and marvel at the Monarch Butterfly Grove.
In the fall and winter months, over 25,000 butterflies gather in the eucalyptus trees. It's one of the most impressive colony display in all of the United States. This might not be something you knew you needed on your bucket list, but trust me, it will be something your friends will never forget.
Insider Tip: If you can't choose between Pismo Beach and Paso Robles, check out
San Luis Obispo
(halfway between) and make day trips to both!
9. Paso Robles
Napa, but take it one step further. Why not STAY on a vineyard? Paso Robles is an absolute hidden gem when it comes to California wine tasting and I'm not kidding you it would make the best bachelorette venue.
You can book your accommodation at not one but several of the town's most prestigious vineyards– so pick your favorite or hop between them. Why not? Wine tasting here is quite affordable when compared to other wine regions and it's also just a super cool area. I'm surprised more people haven't started flocking here for their girly getaways.
Downtown Paso Robles has a wide selection of nightlife activities to explore once the sun sets, but my favorite spot is the Sensorio Field of Lights. An awesome photo opportunity, but also a really magical installation you need to see at least once in your lifetime.
Oh, and if you're looking for a fancy meal to kick off your celebration, you might be interested to know you can dine on the roof of a castle! Now THAT will make your bride-to-be feel like the queen she is.
10. Oceanside
Oceanside is the dream destination for hosting the perfect bachelorette for a group of beachy babes on a budget. It's nearby to San Diego (which makes for easy fly-ins or an easy day trip), but is considerably more affordable.
Hotel rates, a large selection of Airbnbs, a lower cost of living, and a walkable downtown will all help you to keep your travel spending right on track. It's also a much smaller destination to keep your getaway laidback and intimate.
Besides the town's 9 public beaches, there are plenty of waterfront places to explore in Oceanside, starting with the infamous Strand boardwalk and Harbor Village. You can also take the party out into the ocean to embark on an unforgettable whale-watching excursion.
If there are any surf enthusiasts in your group, be sure to visit the California Surf Museum and grab some boards from a nearby shop to hit the waves yourselves. Though nightlife in Oceanside leans towards a slower, island-style vibe (think upscale ocean view dining and barefoot tiki bars) there's definitely no shortage of things to do after dark.
Be sure to check out the Thursday Sunset Market where you can do a little souvenir shopping, listen to live music, and challenge each other to some fun festival games.
11. Santa Monica & Venice Beach
A Los Angeles bachelorette party is perfect for the bride who wants to feel like a star leading up to her big day. Santa Monica and Venice Beach is where you want to be. It's near LAX which will make it an easy destination for out-of-town guests to fly into, but far enough from downtown core so you won't be encumbered by brutal LA traffic or a high-paced lifestyle.
Here, you'll find plenty of famous beaches, the carnivalesque pier, and a vintage movie theatre plus this region is ALL about the brunch culture which should be a staple in any good bachelorette trip. Chances are if you're loving the hype surrounding LA, you'll love to be the first to visit new places or hop on new trends.
There's a new hotel on the scene and it's making a big splash. The Proper is considered to be a landmark contemporary build and has Santa Monica's ONLY rooftop pool.
The guest rooms look straight out of a magazine and feature striking local artwork, massive indoor palms, panoramic windows, and immaculate showers/soaking tubs.
I'd recommend snagging a suite or two as they can sleep 6 comfortably, have gathering tables for cute breakfasts or cocktail parties, and come decorated with fresh arrangements done by local florists, replenished as needed throughout your stay.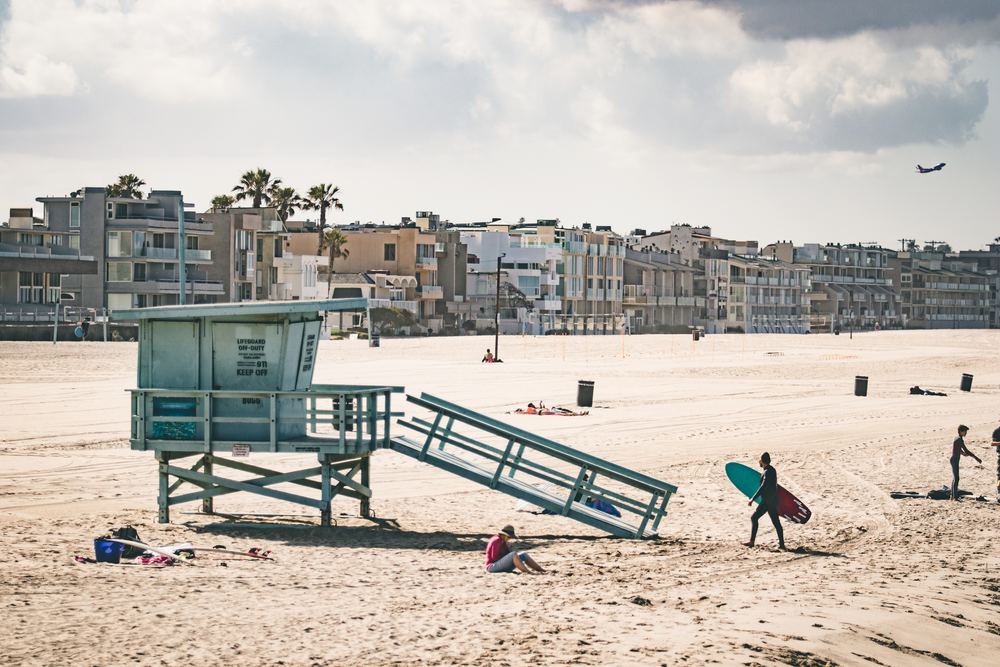 12. Mendocino
Mendocino is one of the best bachelorette party destinations in California for smaller groups with higher budgets. It also manages to fall just under the radar so you're guaranteed to be doing something a little more unique.
If you really wanted to get splashy and invest in your experience ,there are dozens of luxury resorts in the area where you can unwind and be utterly pampered. Alternatively, you can opt for a luxury glamping setup or a fun Airbnb for the ultimate throwback to your high school sleepovers. I know that's what I would do.
On active days you can take a hike through the towering Redwood forests or go sea kayaking along the coast. When you want to take it slow, wander around local art galleries, sip on wine in Anderson Valley, or take a sunset stroll along the beach.
13. San Francisco
San Francisco has been considered the "creme de la creme" destination for hosting the perfect bachelorette party for as long as I can remember and for good reason. City girls will appreciate its esteemed, artsy reputation and its thousands of things to do.
Want to know the not-so-secret best way to see it all? Go on a SF Love Tour. This spirited little VW bus is ready to take you to the best view of the skyline, the Golden Gate Bridge amongst a few other essential monuments, all while jamming out to some classic tunes.
A San Francisco bachelorette promises you a week (or weekend) full of excitement, every cuisine you could possibly crave, and ultimately, a REALLY good party.
Start the night at Mission Dolores Park (keep an eye out for the guy who gives out cocktails from his converted bike) and keep it going all night with a visit to an underground speakeasy, a locally renowned dive bar, or a live show.
14. Guerneville
One of the biggest draws of Guerneville is the woody vibe of this little forest town. Do as the locals do with activities such as forest bathing and river tubing.
This unique town is filled with eclectic and outdoorsy activities. For a pampering spa experience, visit Osmosis for a hot mulch massage, hot cedar bath, and meditation session in the zen garden.
As part of Sonoma County, you can expect to find some good wineries and urban tasting rooms for an all-around bachelorette experience. Personally, I'd recommend visiting at least one, even if you don't want to make it the "theme" of your vacation.
Guerneville is also home to a pretty popular drag bar making it the the perfect unexpected nightlife option for you and your bridal party.
15. Green Horn Ranch
All right, all right. So this last one isn't a city- but it is one of the best Northern California bachelorette party ideas. Green Horn Ranch is an all-inclusive dude ranch with an extra-luxurious flair.
It's actually a pretty popular venue choice for weddings. A pretty good indication they'll take extra care when helping you plan a proper celebration. On-site coordinators can help arrange activities like a champagne luncheon, a fancy cake cutting, a curated picnic, or even live musical performances.
Some of the most popular activities at the ranch are going on leisurely guided horseback rides through the meadows and group bonfires with s'mores.
Part of the all-inclusive stay is a choice of accommodation between a lavish equestrian-inspired cabin, the main lodge, or a retrofitted airstream. For a large group, a cabin will provide maximum privacy and comfort, but you could also rent out the entire lodge if you're feeling like spending some $$$.
Green Horn's food is not your average BBQ. With a thoughtful menu of "California-inspired mountain cuisine," you can choose to dine under the stars after a few days of visiting the onsite restaurant, the Chuckhouse. After dinner, head to the Saloon for a night cap.
If you feel like venturing off the ranch, take the gals to one of the many hot springs in Northern California.
Planning a California bachelorette or have any other can't miss California bachelorette stops? Let me know in the comments or DM me on Instagram @thewhimsysoul to let me know where you're going!
For more destination bachelorette inspiration, read my
Scottsdale
and
Austin
guides!